"Hey there! My name is Kyla Radaker-James. I was born Kyla Radaker, and I thought that name wasn't quite weird and unique enough, so I got married, added his last name to mine, and made it even more of a mouthful. I have two of the best parents the world has ever seen, and I am the third-born of four girls, who are also the best sisters known to womankind. We really had a pretty ideal childhood, with the exception of my mom having cancer when I was 7. But she's now a 21-year cancer survivor, which just adds to her epic-ness.
Two things I knew growing up: The first is I wanted to be a mom. I was constantly mothering those around me and finding younger kids to mentor. The second thing I knew was carrying a child for 9 months of uncomfortable, nauseating hell only to go through an excruciating birth and long recovery process wasn't something that appealed to me in the slightest. Don't get me wrong, I think it's incredible women have this wonderful, empowering ability/experience. I acknowledge its beauty, it's just not something I ever burned with desire for. In fact, it's one of my biggest fears. Naturally, this created a bit of an internal struggle for me.
It wasn't until I was 20 years old when I became aware of the foster system for the first time. I was in the middle of my sophomore year of college, living about 2 and a half hours away from my parents, when I got a call from my mom, saying they might be bringing two children into their home: a 4-year-old boy named Isaiah and a nearly-3-year-old-girl named Lizzie. I'm not good enough with words to adequately describe how I felt. I was completely elated. For days, I wandered campus, a skip in my step, a new fire in my soul. I was going to have a new brother and sister. It was like God knew exactly what I needed and wanted without me ever needing or knowing to ask for it.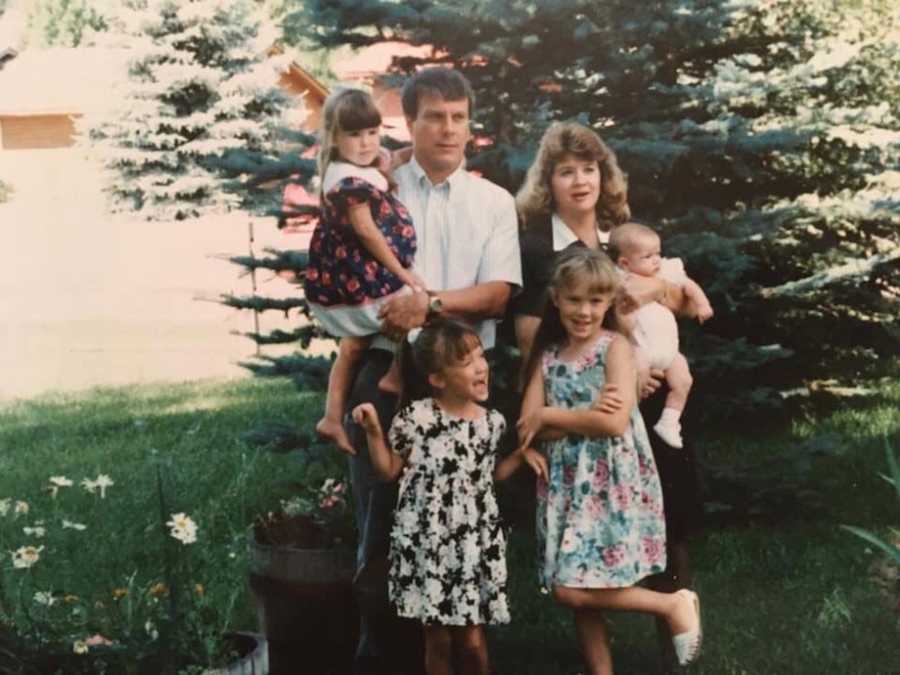 Something within me clicked into place and I knew I wanted to be a foster mom myself someday. It made sense. I was made aware of the mind-boggling fact there are so many children in our world who just need a safe home and someone to fall head-over-heels in love with them. That was something I've been doing since I was old enough to get yelled at for picking up other people's kids. If there was one thing I was good at, it was loving children.
I was so naïve. I had no earthly idea what the world of foster care had to offer, or what it would require of those who journeyed into it. There is joy, love, unbearable pain and sorrow, laughter, tears, wonderful adventures, and heartache. Over the next years with Isaiah and Lizzie, we hugged, we dryed tears, we disciplined, we cleaned, we worried, we rode the emotional roller coaster of them being taken away from our safe home to go back with unknown family and back again. I cried myself to sleep while loved ones would ask, 'You knew they weren't yours forever. Why did you let yourself get so attached?' The answer was simple: I couldn't help it. I was made for this.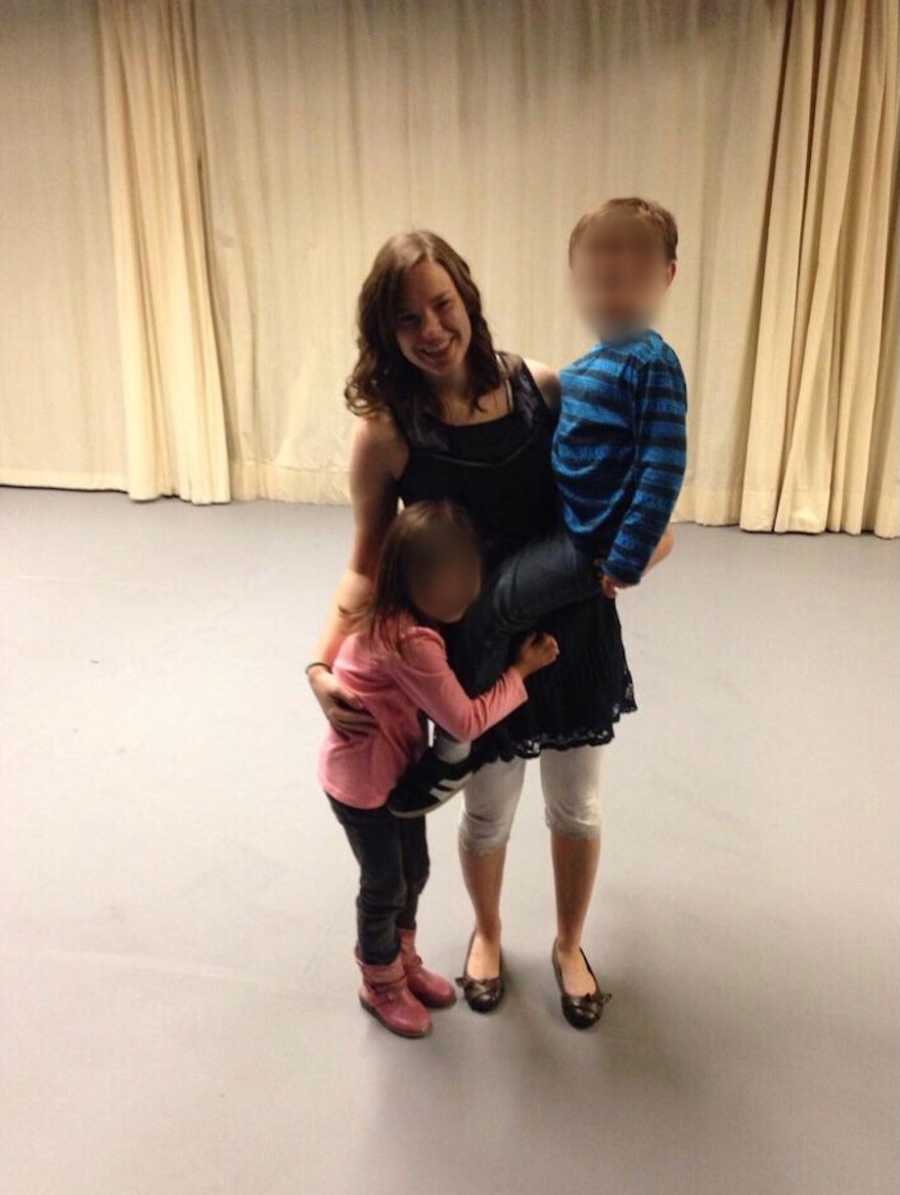 Over my mom and dad's foster parenting careers, I helped them welcome nine children into our home. Some of them only staying for a night or two. Some staying for over 2 and a half years. Children from infants and toddlers to the one teenager we had, I fell in love with each of them. We faced ADHD, ADD, children with a history of sexual abuse, victims of incest, all kinds of trauma, medications, tantrums, anger, self-harm. There were some we knew we couldn't help, but we were a safe home for a time. Sometimes, that's all you can do, and it weighs heavy on your heart. Some children we have the privilege to stay in touch with, and others we only have memories of, with no idea where they are or if they ever found their safe place. Those lost to our knowledge are never forgotten. They are still thought about, prayed for, and loved so, so deeply.
When we brought home their last foster child, she came directly from the hospital, a tiny bundle at 2 days old. Meg. As we always did, we fell in love. I remember being forced to work that day. I couldn't find anyone to cover me at my glamorous job at Starbucks. My mom sent me my first photo of my new baby sister and I cried, unashamedly, in the drive-thru window. From day one, she was mine. Love always came with my siblings, but it never came so easily and naturally than with a baby who has no other connection in the world but you. And she was the most perfect baby. When she was 2 months old, I walked to my mom holding Meg and sobbing, 'I don't want her to go anywhere else. She can't.' The thought was unbearable.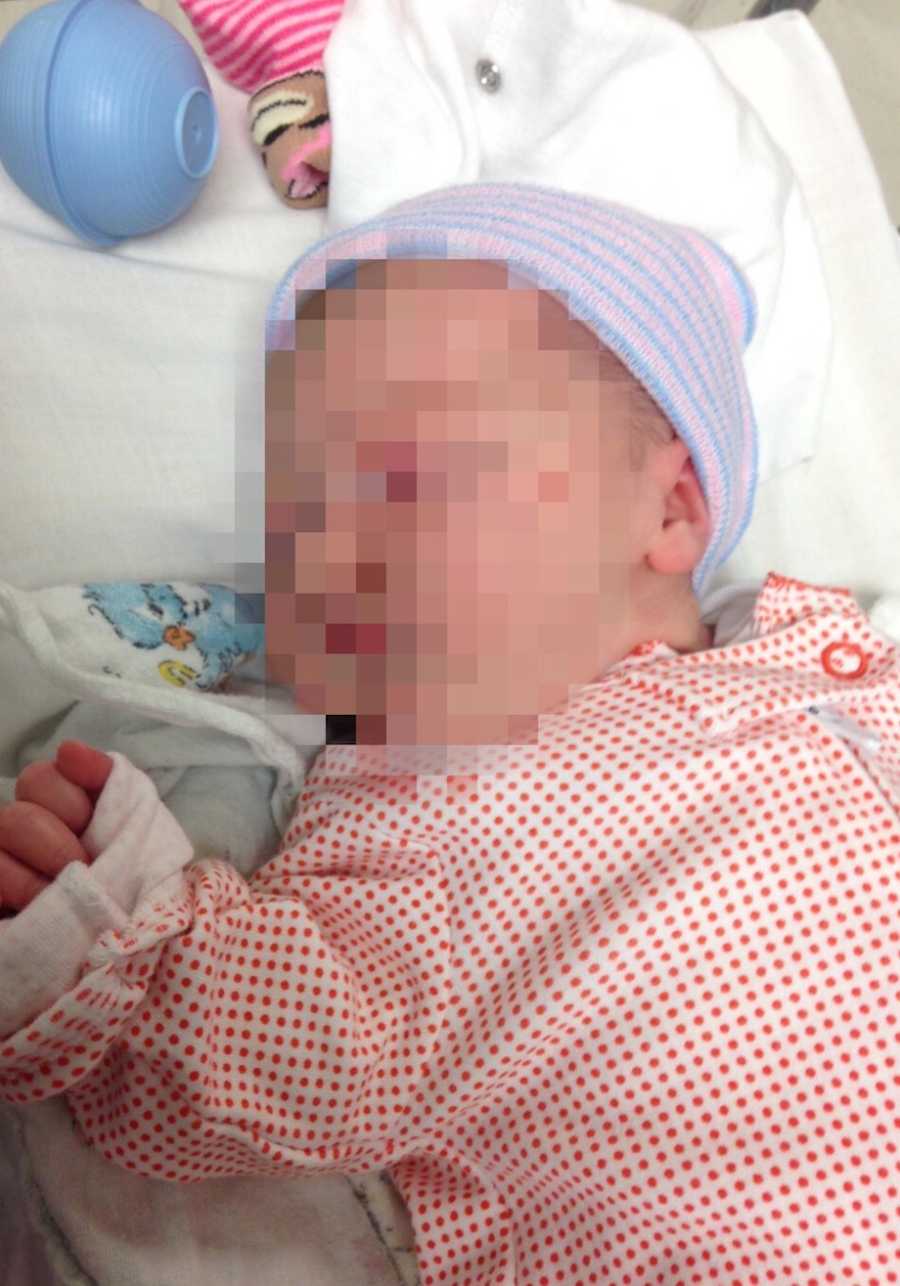 We adored her for over 2 and a half years. I was there for her first smile, first bath, first words, I captured her first steps on camera. Watching it still makes me shed a tear or two. She knew me and loved me almost as much as I loved her. As much as I wanted her to be mine forever, it was very obviously not to be. I was working nights at my new dream job by that time and knew I couldn't support her on my own. The day my mom told me she was going to her Forever Home soon, I nearly collapsed at work. Even though it was so clearly what was best for everyone, I was completely distraught. My girl wasn't going to be my baby sister anymore. At this point in my life, I had lost a grandparent, I had my heart shattered by more than one man I thought I might spend the rest of my life with, and I had seen my best friend in a coffin unexpectedly at 23. But nothing prepared me for giving 'my' child away to be adopted by someone else, no matter how obvious it was a perfect family and a perfect situation for her.
Rocking her to sleep and putting her in the crib for what I knew was the last time was hands-down the hardest thing I'd ever had to do. I considered holding her all night so I wouldn't have to lay her down, extending this moment for as long as I could. Have you ever experienced that feeling you have to physically hold yourself together because if you don't, you'll surely shatter completely? That was my life for weeks on end. She was safe. She was loved. She was cherished, but by no one more than me. She was where I couldn't see her, hug her, kiss her, rock her anymore.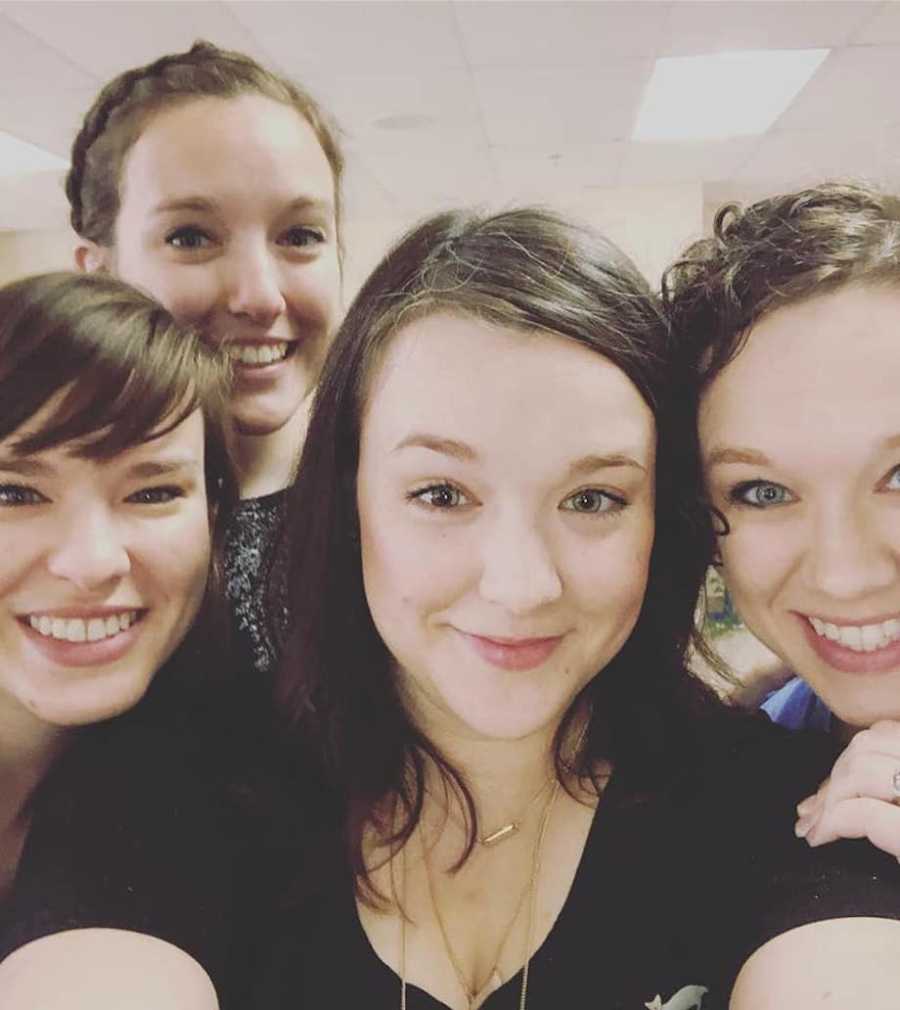 Years later, she is thriving. We get photos almost every day. Her family is included in our family texts that blow up my phone daily. It still hurts, but she's not the toddler I raised any longer. She's a young lady. And that's okay. And it isn't, sometimes. But she is okay, and that's what keeps me going on the hard days.
In the midst of grieving the loss of my little sister, I happened to sit down to catch up with one of my favorite coworkers. He and I ended up talking until after 1 a.m. Not only about my grief, but also about a girl he had a crush on, about my desire to be a foster mom someday, and about how I'd realized I probably wasn't going to get married. It wasn't a lament, just a realization. I have this lovely thing called an anxiety disorder that many people would, understandably, rather not try to navigate. Additionally, I figured most men who wanted children wanted to have them biologically. I've never been a hopeless romantic anyway, and I was fine by myself. This coworker and I have now been married for about a year and a half.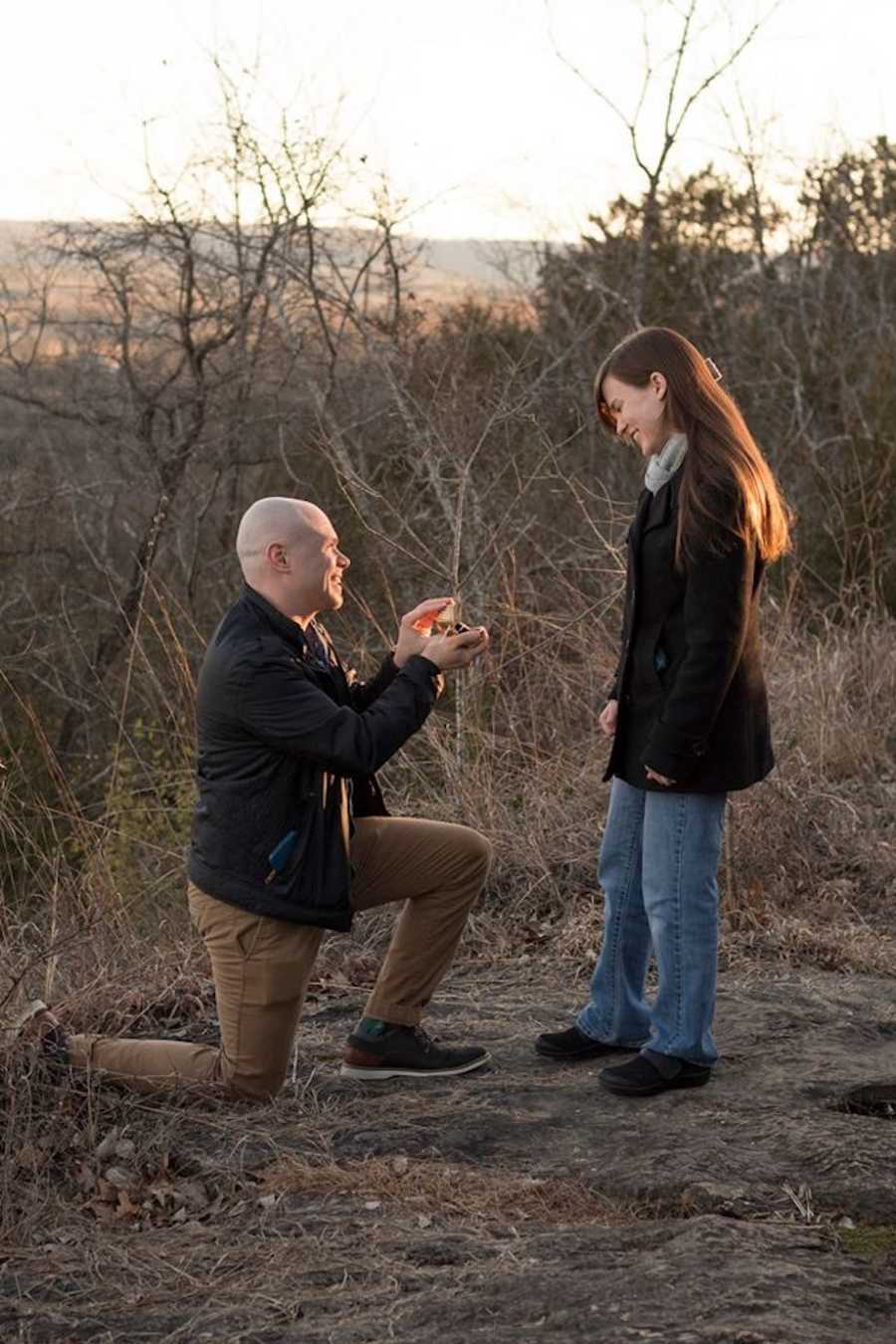 Christopher (now a Radaker-James himself) had had the dream of being a foster dad prior to meeting me, too. We wanted to wait until we'd been married a year and were debt-free, but we also knew the application/approval process typically takes a minimum of 90 days in Oklahoma, so we started early. And it's a good thing we did. It took longer than normal for us. We reached out to Marland Children's Home (now called Marland's Place) initially in December 2019 and weren't certified until June 2020. That's right, smack dab in the middle of the toilet paper shortage. We told our caseworkers we wanted to wait until after our first anniversary at least, but that we were willing to accept calls.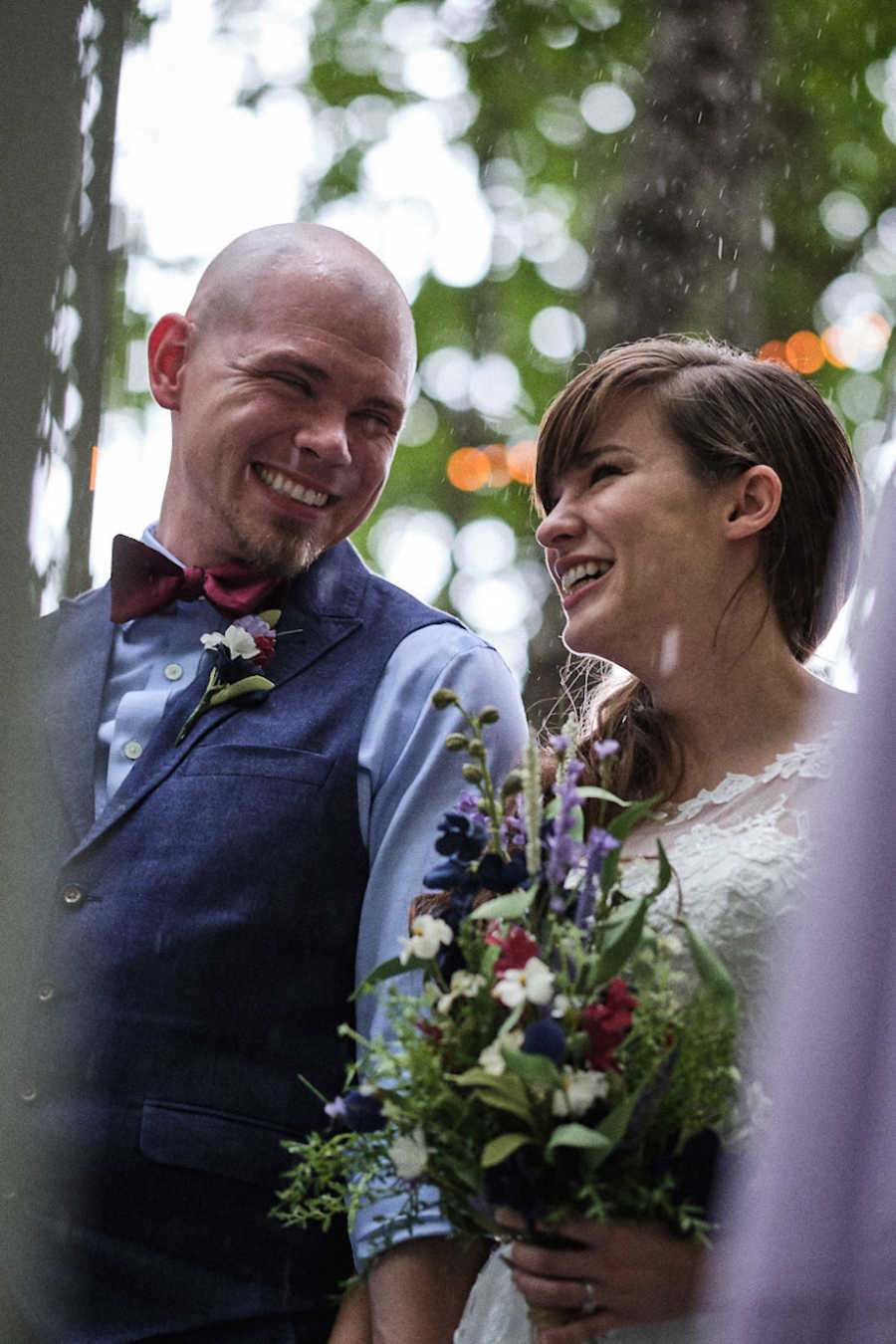 Well, we accepted calls, and we failed to make it to our first anniversary, and we certainly weren't debt-free. Those caseworkers will getcha. And how could we say 'no' to a newborn? We picked up our first foster son, Elias, from the hospital at just a few days old. One of my favorite moments in our marriage, if not my life, was introducing Christopher to our foster son. It was love at first sight and he bonded with him immediately. He was as in love with him as I'd ever been with my Meg.
It was strange, though. I'm going to get really vulnerable here: I didn't bond with him right away. I loved him, sure. He was genuinely one of the most beautiful babies I'd ever seen in my life, and I loved taking care of him. Babies are fun, after all. I came to realize there were some invisible walls I needed to consciously and purposefully break down. I always try to grieve in a healthy way and fully process those inevitable things that break my heart and move on, but I knew – I knew – how much this baby boy would rip my heart out someday. My survival instincts wanted to do anything to prevent that kind of shake-you-to-your-core, excruciating pain again. On top of that, I had the guilt of not feeling bonded to my foster son when it had been so easy for my husband to get attached. The guilt was just icing on the cake.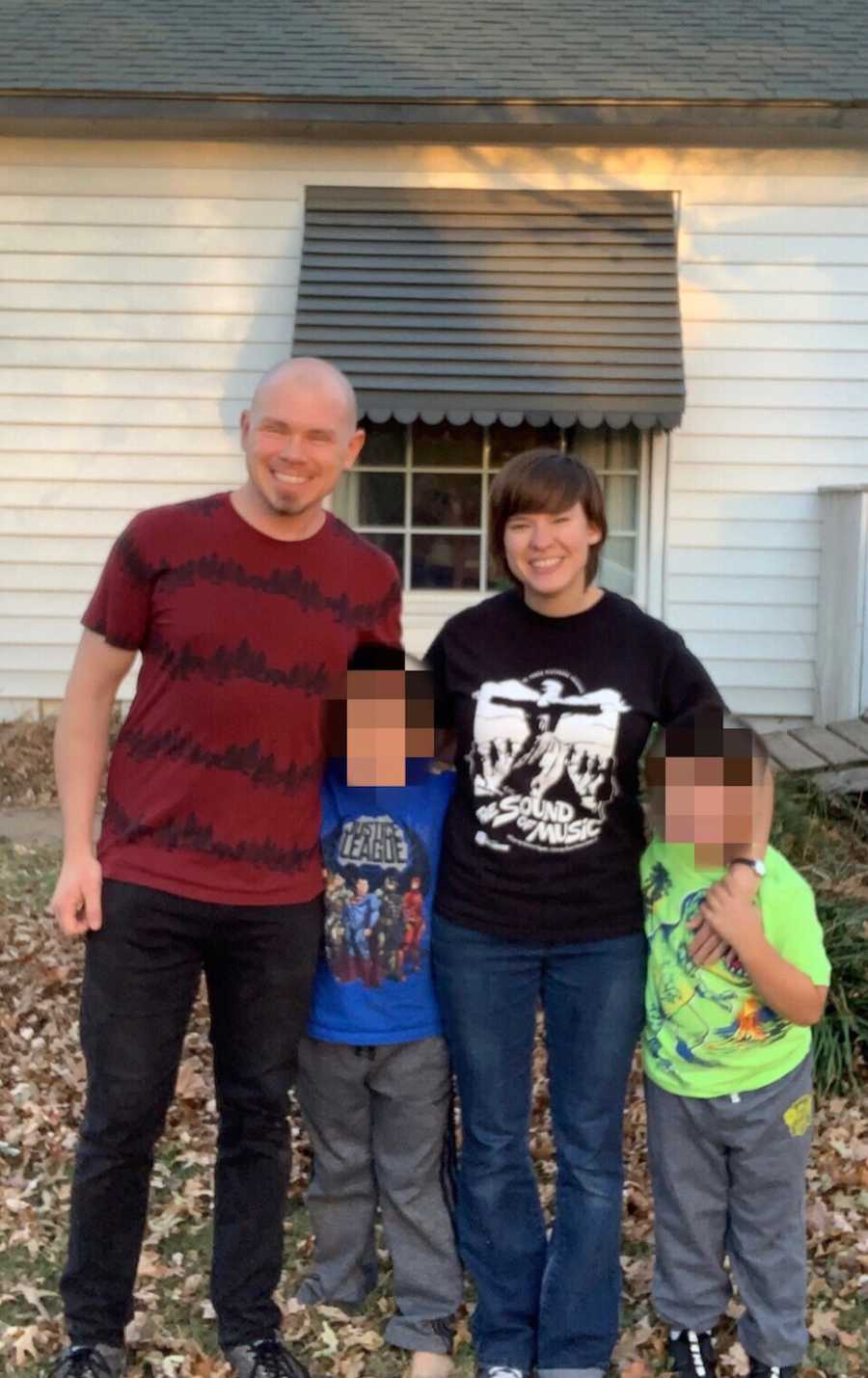 It felt like weeks, but I know it was only a day or two before I tore the walls down and he felt like mine. My boy. Once again, I was in love. And what a relief! We did all the things new parents did and then some. Doctor's visits, feedings every couple of hours, snuggling, doting, bathing, changing. We grew familiar with his squeaks and cries and what they meant. We learned what he liked and hated, all his little quirks all babies have. Of course, we were doing regular visits with his bio family, DHS, and agency workers as well. Foster families are often informed of and welcome to go to court dates to get first-hand information on their service plans and such. Christopher decided he'd go to the bio family's first court date to get more information, maybe get a general idea of their time frame. Long story short, we had two hours to pack him up and say goodbye. He was going home. The inevitable crushing pain once again flooded our hearts.
I want to be very clear here: We are not a 'foster-to-adopt' family, and we never will be. Our number one priority is always, always reunification with family when possible. But that doesn't take away the ache of losing any child you've cared for like they're your own. 20 days, while it may seem like no time at all, is enough to 'get too attached.' Our cold reality set in: that being a foster parent sometimes means giving all your love to someone who may never even remember you.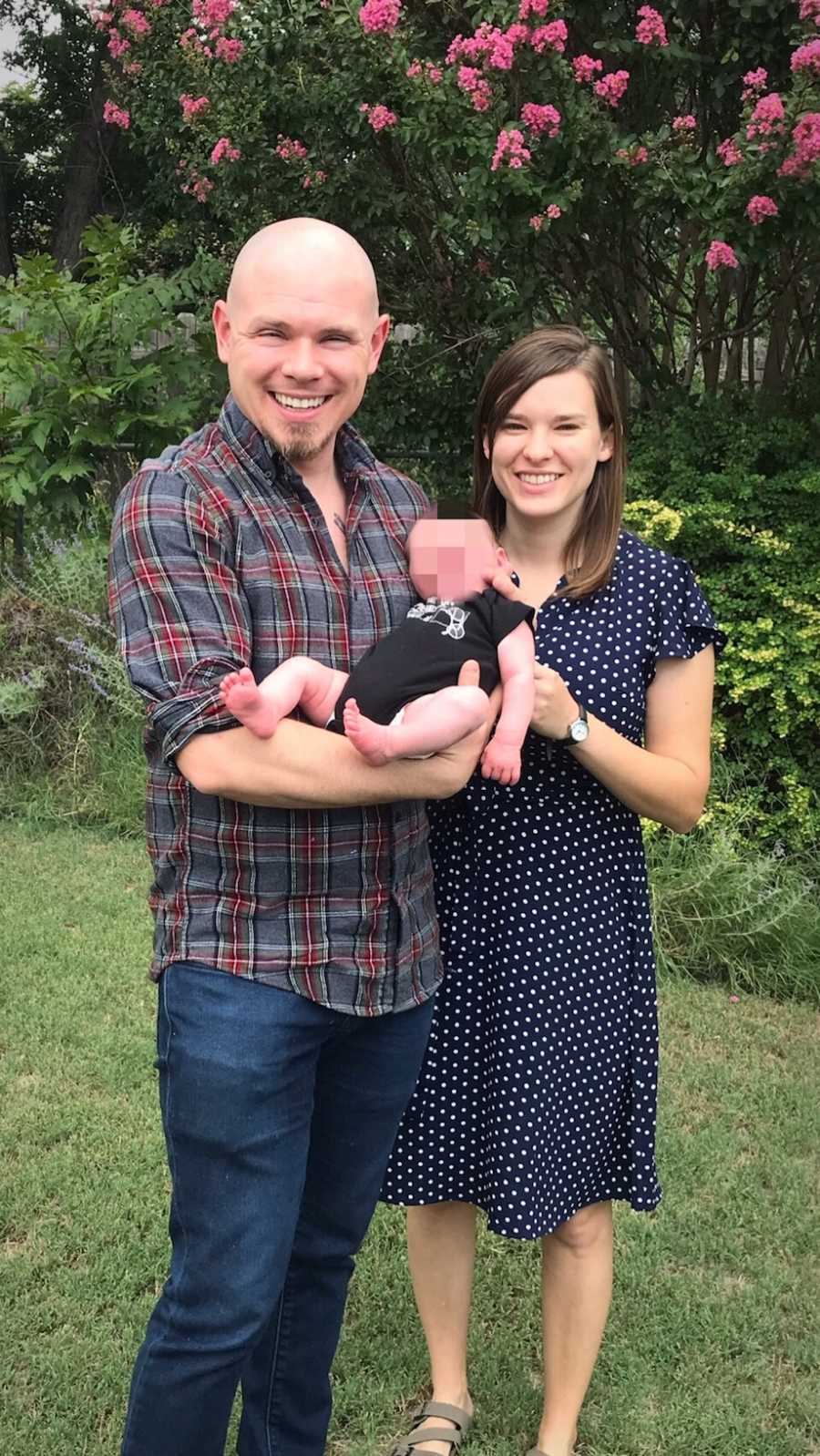 We took some time off from fostering after losing our baby boy to mourn and regroup before accepting our next placement. Since Elias, we've had four children, two sibling sets. Two lessons I learned: 1 – Being a foster sister and being a foster mom are two different things. I naively thought because I'd helped my parents deal with some crazy tough situations, I'd automatically know what to do in all situations ever. Listen, fetus Kyla, that's not how it works. 2 – You cannot help everyone. I wanted desperately, desperately to be that foster mom who could take on and handle any child and any difficult situation. But everyone has limits. As much as you may want to fight for your kid until they heal from their past trauma, sometimes you aren't the right person to help them, and that's okay. If a placement isn't good for you, often it isn't good for them either.
I won't go into considerable details about our latest placements because they are so recent. To give some idea, we've dealt with a kid on five different medications. We've had children draw knives on themselves; had kids express suicidal thoughts, we've had property damage, had swear words thrown in our faces, had our lives threatened, and of course, had our feelings hurt. But we've also had first hugs, tears dried, trust built, wonderful, meaningful conversations, we've shown them love and they've shown us love in return. After breaking a television in a fit of rage, one of my foster daughters spoke to me with soft, miserable words, 'I'm sorry. I'm a bad kid. The devil was inside me.'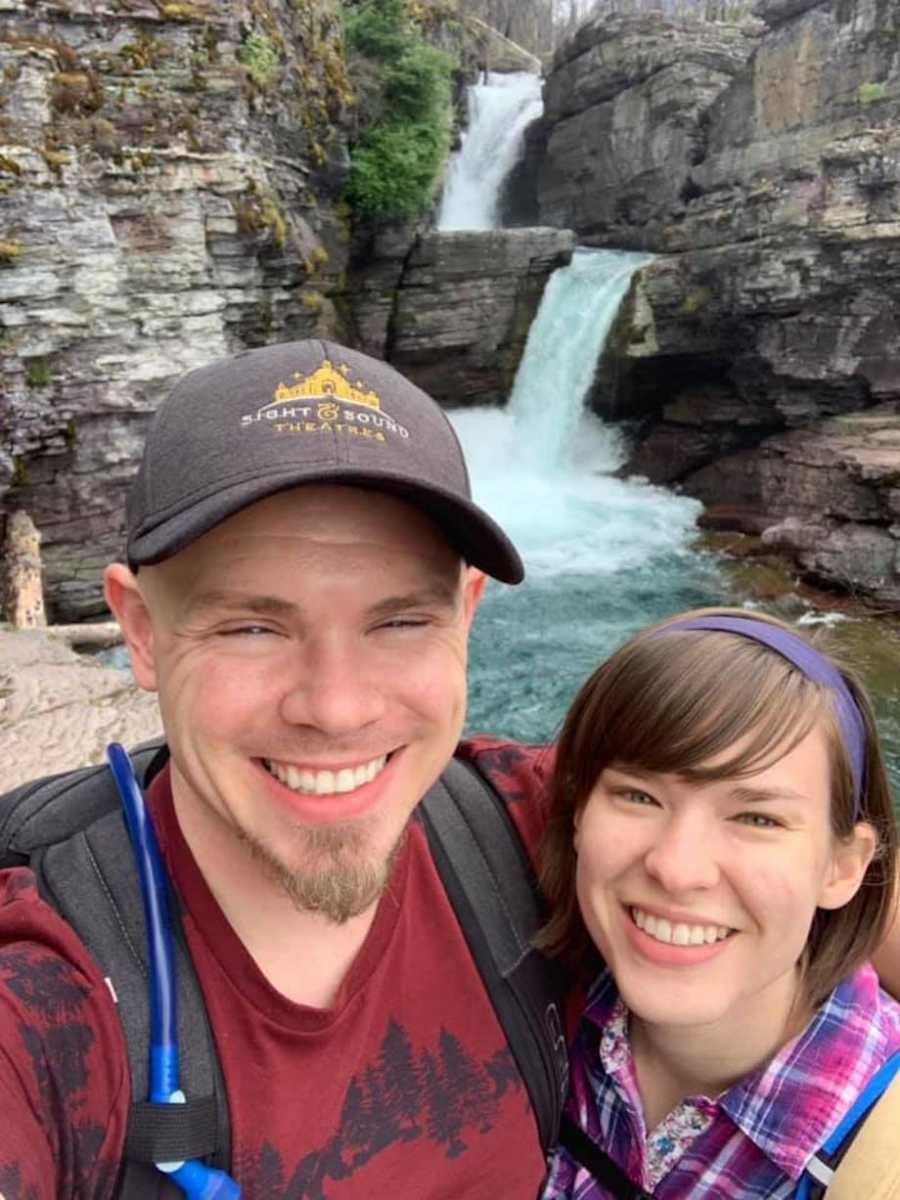 'No, darling. The devil has no hold on you here. You're not a bad kid. You're a very good kid whom bad things have happened to. And you're learning to deal with very big, very real emotions. No matter what you break, no matter what you say, no matter what you do, Christopher and I will love you and do our best to help you deal with those big feelings in a healthy, safe way.' I'm not sure she'd ever heard those words before. These children are not broken or defective. They are damaged and hurting because, at some point, someone either didn't know how to care for them or didn't have the means. At least not yet, but we'll help them get there if we can.
Losing a child is hard. There is no 'at least' about it. The pain is raw, real, valid, for anyone in that situation. But never have we questioned whether what we do is worth it. We both would go through it a hundred times just for the joy of knowing our children, for whatever span of time. The thing I try to remember on the challenging days is these children need a safe place to lay their heads at night so much more than we need to be comfortable. They need safe and healthy attachments so much more than I need to shield my heart from being broken. All 14 of the foster children I've been blessed to help care for are forever in my heart and mind. The ones I'm still able to keep in contact with are safe and loved where they are. I was even blessed to have three of them at my wedding! My husband and I pray every day for our past, current, and future foster children. We know we are just getting started."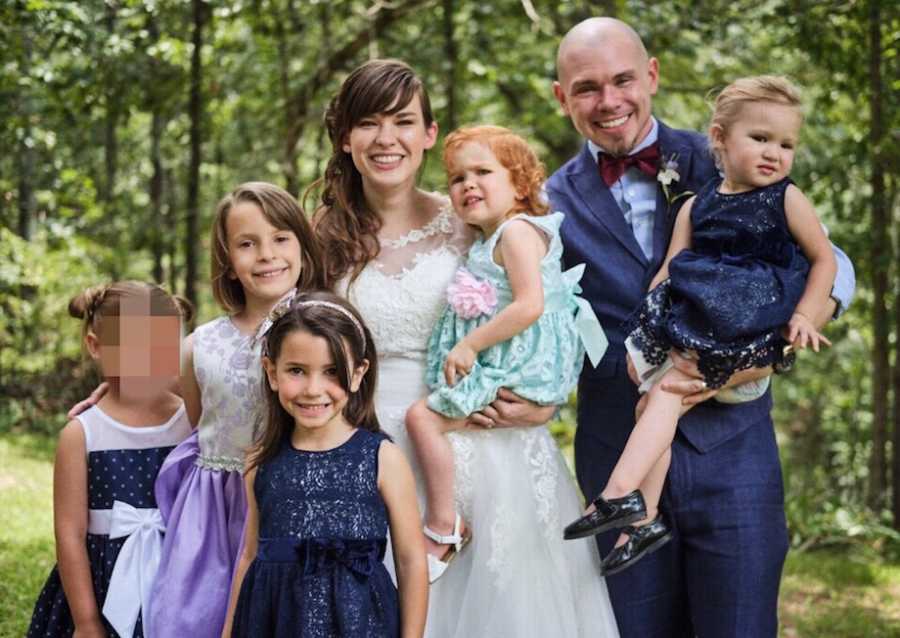 This story was submitted to Love What Matters by Kyla Radaker-James from Ponca City, OK. You can follow their journey on YouTube. Do you have a similar experience? We'd like to hear your important journey. Submit your own story here. Be sure to subscribe to our free email newsletter for our best stories, and YouTube for our best videos.
Read more stories like this:
'Where's their mom?' She assumed I was kidnapping my son. She didn't believe me when I said, 'I'm Dad.' The suffering of kids in foster care knows no color.': Single foster, adoptive dad says 'matching hearts make a family'
'We don't have a dad here.' I scrambled how to respond. I was by myself, thrown head first into parenting.': Single mom fosters 18 children, adopts son, 'Our heartbreak is worth it'
'She was abandoned with nothing, not even a name. 'There's a 10-day old baby girl,' he told us. 'She has a disease.' She only had 3% of a brain.': Adoptive mom now family of 5, 'We get to be the lucky ones who love them forever'
'Can we take him home with us?' My little patient had fought more in 6 months than most adults. He was in custody of the state.': Nurse adopts special needs patient, 'He is our little boy forever and ever!'
Are you or someone you know looking to foster or adopt? Please SHARE on Facebook to make them aware there is a community of support available.