"On September 11, 2014, my two girlfriends and I boarded a plane headed to Nashville, TN. We were three single country music loving girls from Southern California, anxiously waiting to see what the music city hype was all about. Little did I know, this trip was about to change the entire trajectory of my life. A quote that often plays in my head as I look back on the past four years is, 'You're always one decision away from a totally different life.'
The girls and I fell in love with Nashville within the first few hours of being there. Between the live music, the amazing food, the variety of fun activities, the kind people, and the crazy good energy, we never wanted to leave! We spent the next three days dancing our hearts out, meeting so many fun people, drinking far too much Tennessee Whiskey, and casually meeting my future husband.
It was our last day in town, and we had just finished watching the Tennessee Titans get their butts kicked by the Dallas Cowboys. We decided to head back to our favorite bar, Honky Tonk Central, for some post-game food and booze. It wasn't but maybe 30 minutes into us posting up at the bar when three guys around our age walked in. I noticed one looking over at us and asked the girls if they thought he was cute. They confirmed, so I took the first opportunity to make sure he knew that I noticed him.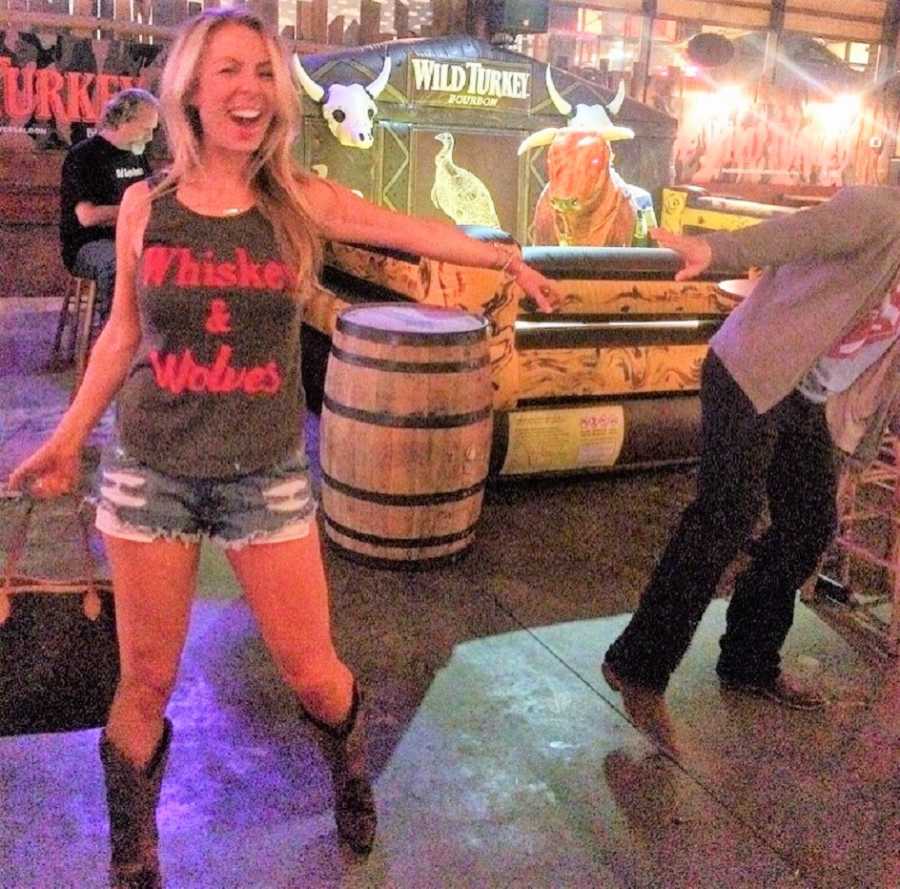 His name was Josh. He was waiting in line for the bathroom, looked over at me, and I smiled. He quickly turned around to make sure I wasn't looking at someone else and looked back while we both laughed. I waved him over and the rest was history. It was as if we had known each other in another lifetime. I felt so comfortable around him. We had this witty banter that only longtime friends share.
The next several hours were spent dancing, talking, laughing, flirting, and leaning into whatever this undeniable connection was. As the night came to an end, Josh made it clear he didn't want to leave. I remember him telling me that he had never met anyone like me before and he couldn't imagine not seeing me again. I remember saying, 'Well at least this night will go down as one of our favorites and we won't have an opportunity to mess it up!' From that day forward, we never went a day without talking.
I went back home to California and we spent the next few months falling madly in love with each other. We spent hours on the phone each day, discussing our childhood memories, values, religion, family, goals, dreams, desires, needs, etc. We had met on September 14th, and on November 8th Josh told me he loved me and asked me if I would officially be his girlfriend.
Ten short days later, Josh was told the three words nobody ever wants to hear, 'You have cancer.' He had just turned 25 and was diagnosed with a 'rare form of cancer' called Synovial Sarcoma. The kind of cancer they tell you not to look up because the survival rate is so low.
The first thing Josh did after he found out was to let me know it was okay to walk away. He told me he wouldn't think any less of me if I decided this wasn't something I wanted to sign up for. The first words out of my mouth were, 'You're not getting rid of me that easily.' I've waited 27 years of my life to find a love like this. I wasn't about to let cancer steal that gift away from me.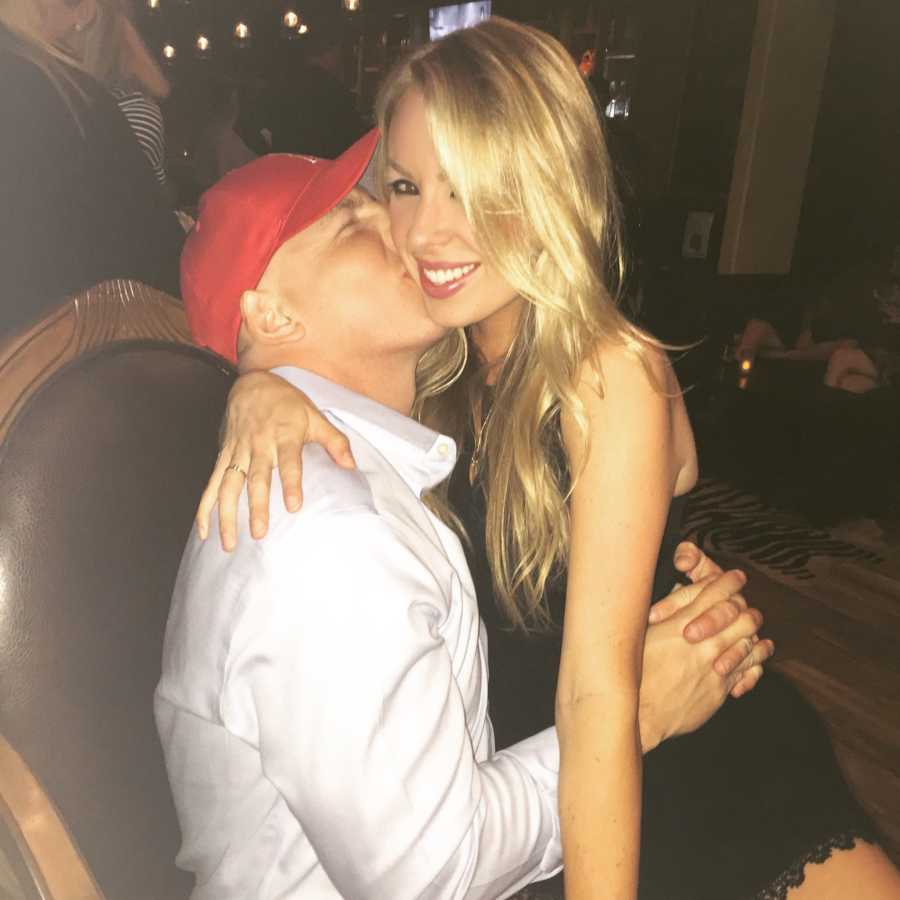 Shortly after starting chemo, we threw around the idea of me moving to Nashville. Trying to love someone through a cancer diagnosis while living nearly 2,000 miles away just isn't ideal. I told Josh that no matter what happened with us, I would make Tennessee work. I assured him that whether he was my forever, or just the vessel to get me out of my comfort zone, I would stay. So, in March, I left everything I knew and loved in California and followed my heart to Tennessee.
Those who knew me well trusted my wild heart as they always had and fully supported my decision to move. Others asked me why I would sign up for a love that was likely to end in heartbreak? My answer to that question was easy, to love is to feel pain, and none of us are promised tomorrow. Some people go their entire lives without experiencing extraordinary love. Not because they are unlucky but because they aren't willing to take the risk. I was cut from a cloth where I always knew love was worth the risk.
Josh was the person I prayed about for so many years. He was the one who was a little piece of everyone I had ever loved, but only the good parts. He was outgoing, adventurous, kind, ornery, resilient, driven, optimistic, funny, athletic, cultured, etc. Beyond that, he was a 230-pound former West Point linebacker who carried a tumor the size of a volleyball in his lower abdomen through Ranger school without realizing it. He was a warrior in every sense of the word.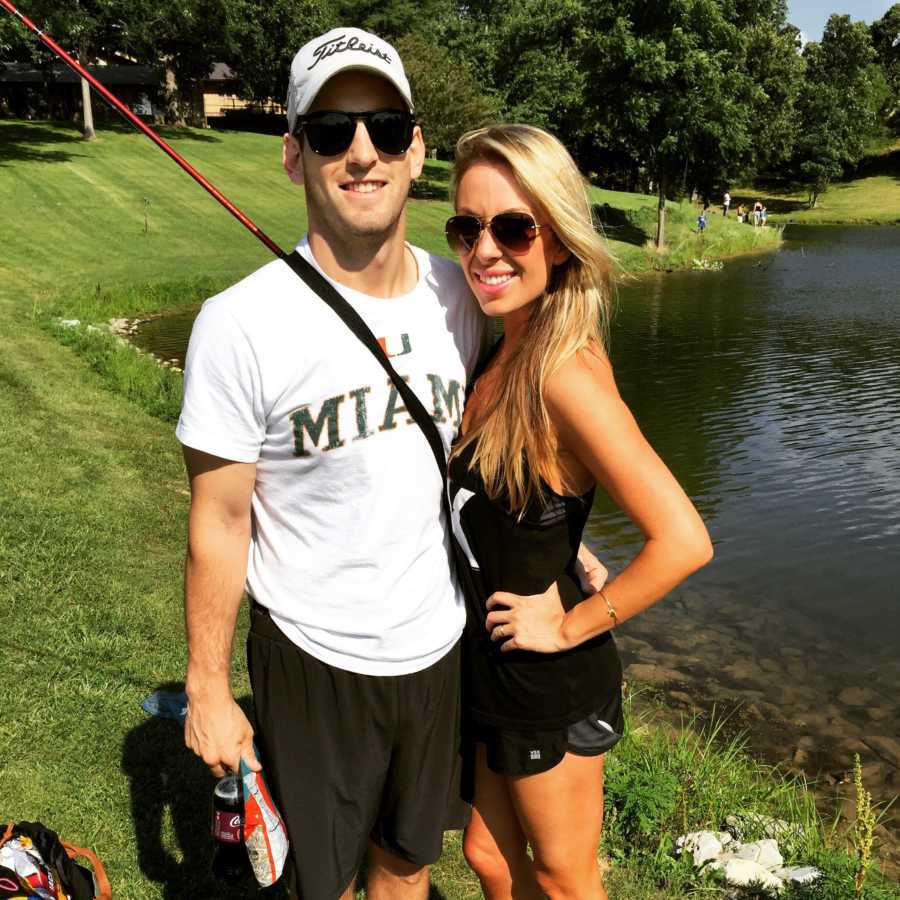 From day one, Josh referred to his cancer diagnosis as a 'bump in the road.' He never felt sorry for himself, refused to be a victim, and NEVER gave power to his cancer. He was the one you wanted by your side during the good times, but more importantly, during the really freaking hard times! THAT is why I chose him. I knew that my life would always be better with him in it and I would be the best version of me if he was by my side.
Josh and I kept our eye on the prize, as we would be spending the next few years in and out of hospitals beating the hell out of cancer! There were countless rounds of chemo, radiation, botched surgeries, unbearable hours spent in the ER, wound vacs, more chemo, second opinions, transfer in care, more surgeries, home health, more chemo, life flights, ambulance rides, and holidays and anniversaries spent in the hospital. However, in between all of the cancer chaos we STILL found time to LIVE!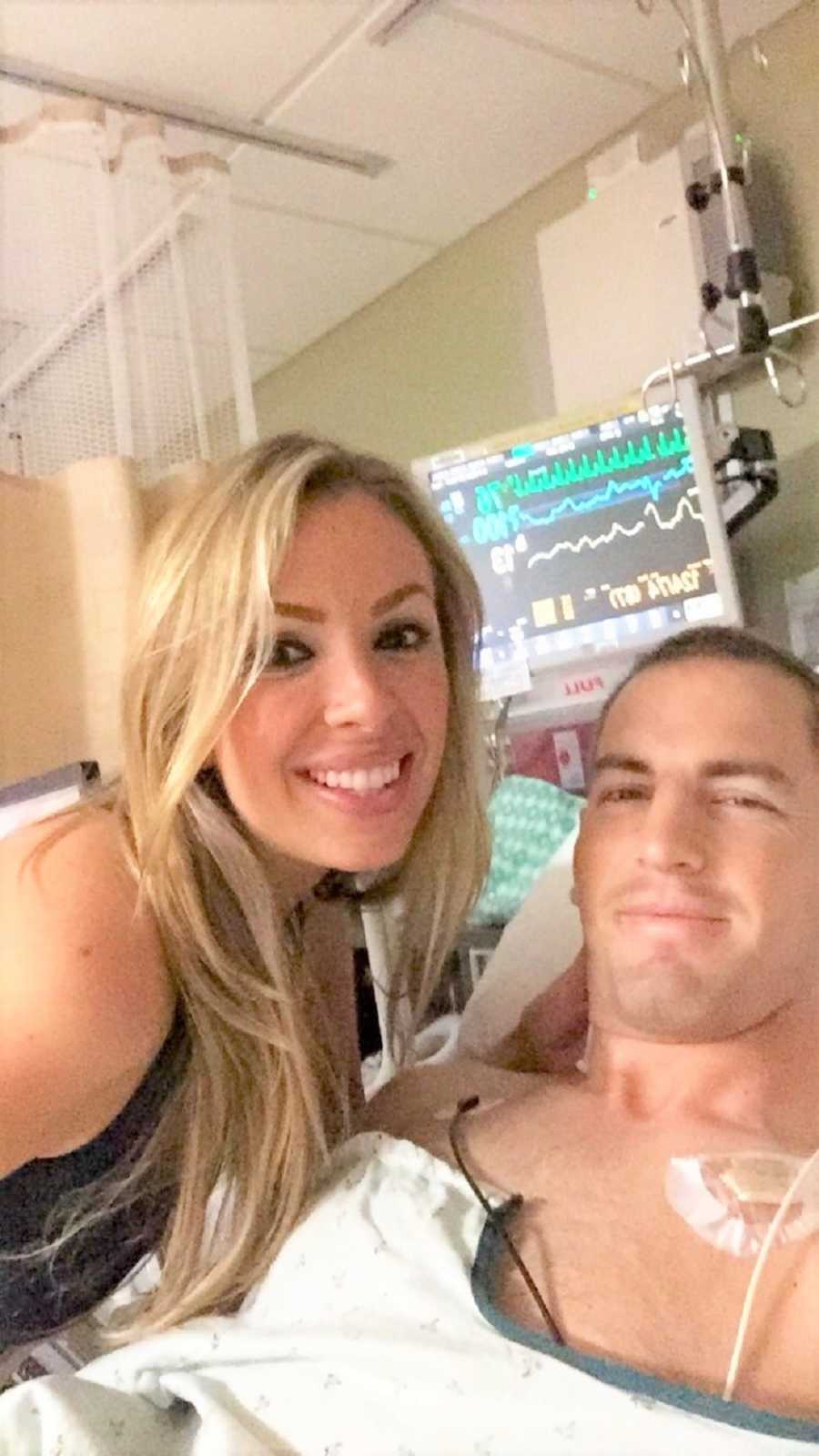 The days we weren't in a hospital fighting cancer, we were busy living the hell out of life! We both had a love for baseball, so early on we started a bucket list to visit all of the MLB stadiums. We spent our free weekends road-tripping from stadium to stadium, enjoying an ice cold beer at a Preds game, fishing, hiking, shooting, trying new restaurants, going to bourbon tastings, enjoying wine and painting classes, golfing, dancing, karaoke, SEC tournaments, National Parks, etc. If there was an adventure to be had, we were on it!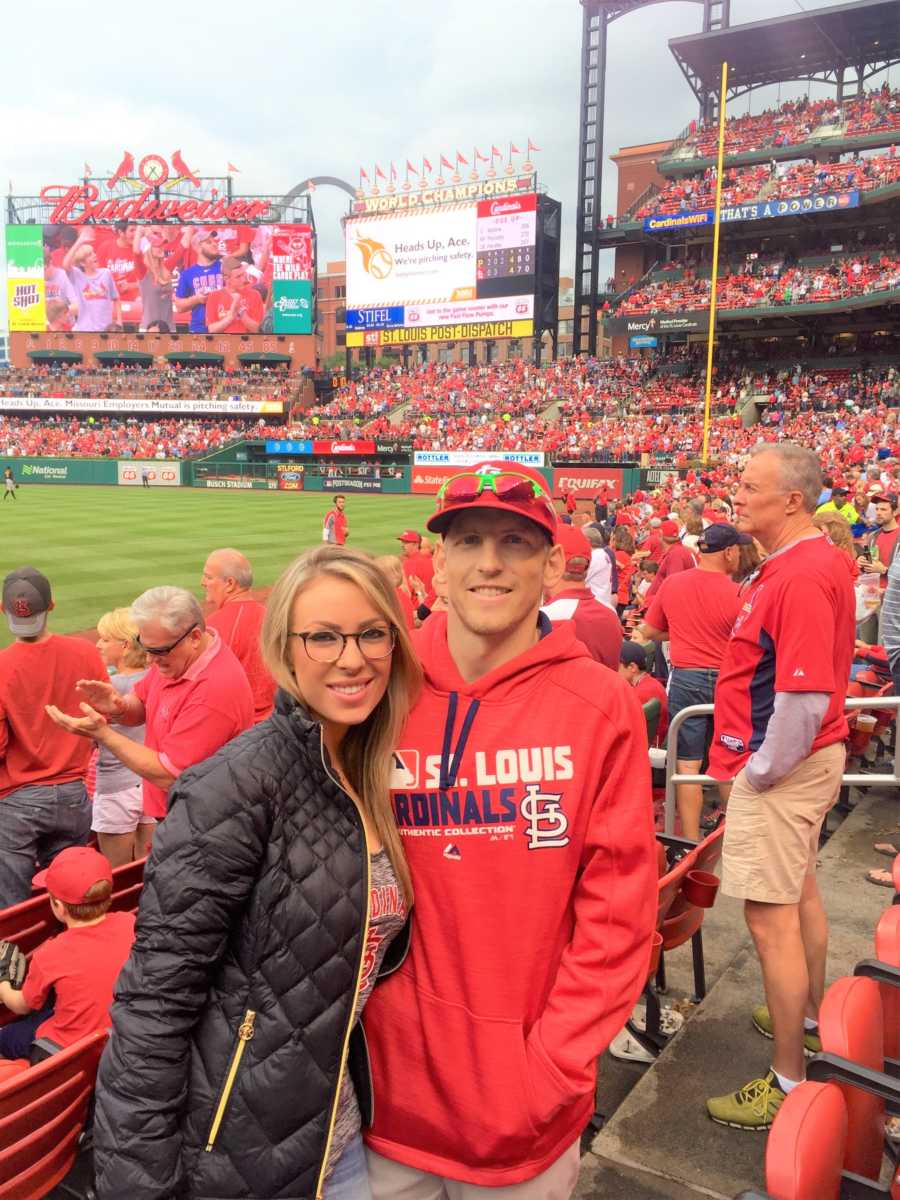 In May of 2016, Josh and I were on a trip back home to California for a wedding. The day after the wedding, we met some of my friends at our favorite brunch spot in Laguna Beach. Josh walked me down onto the sand where he got on one knee and asked me to spend forever with him. Four months prior he had undergone a 13-hour surgery to remove his entire tumor once and for all. He spent 10 weeks in the hospital recovering and many more in the comfort of our home. It was right before this trip to California that Josh was told he was in remission! The cancer WAS FINALLY GONE!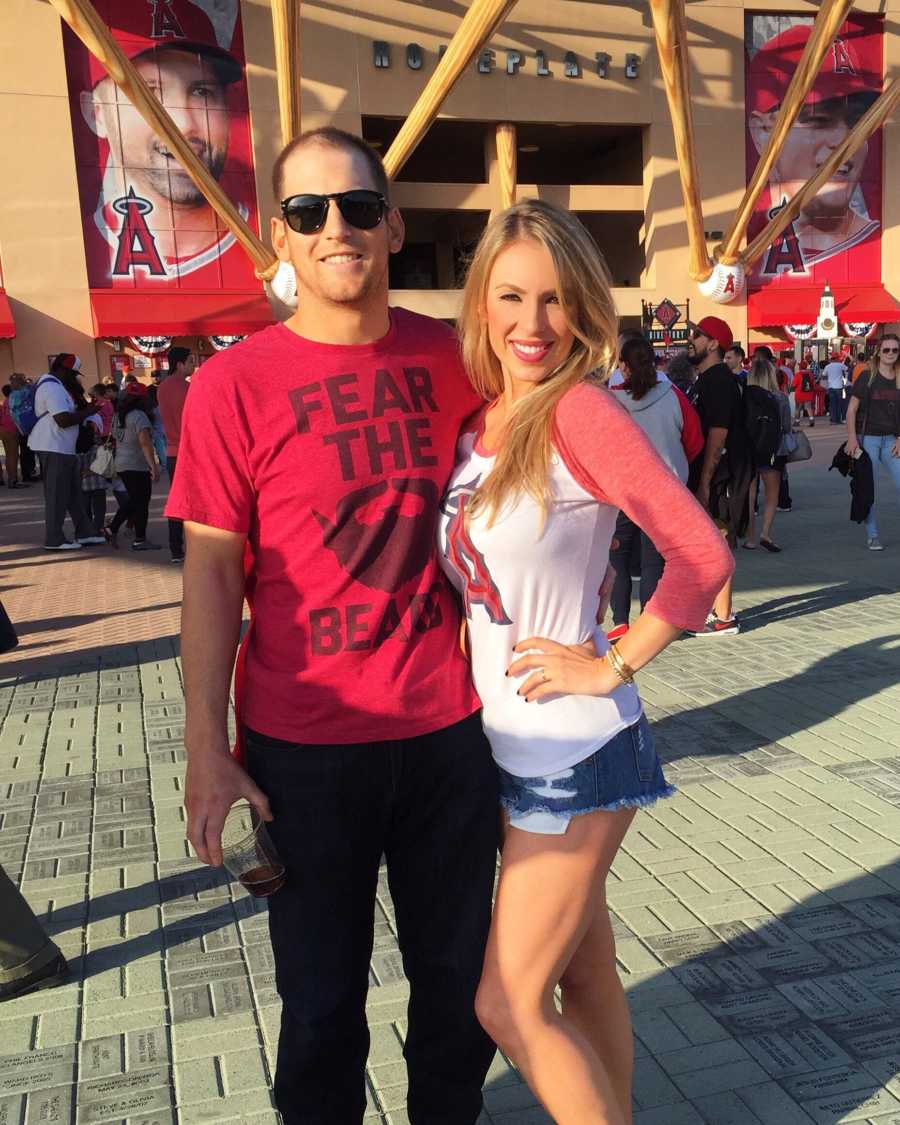 Unfortunately, just a few weeks after Josh proposed, we were at a follow-up appointment at MD Anderson and were told Josh's cancer had metastasized to his lungs. This was not the news we wanted to hear. However, we still had treatment options available at this point, and treatment options meant hope! Josh always said, 'Miracles happen every day. Why not me?'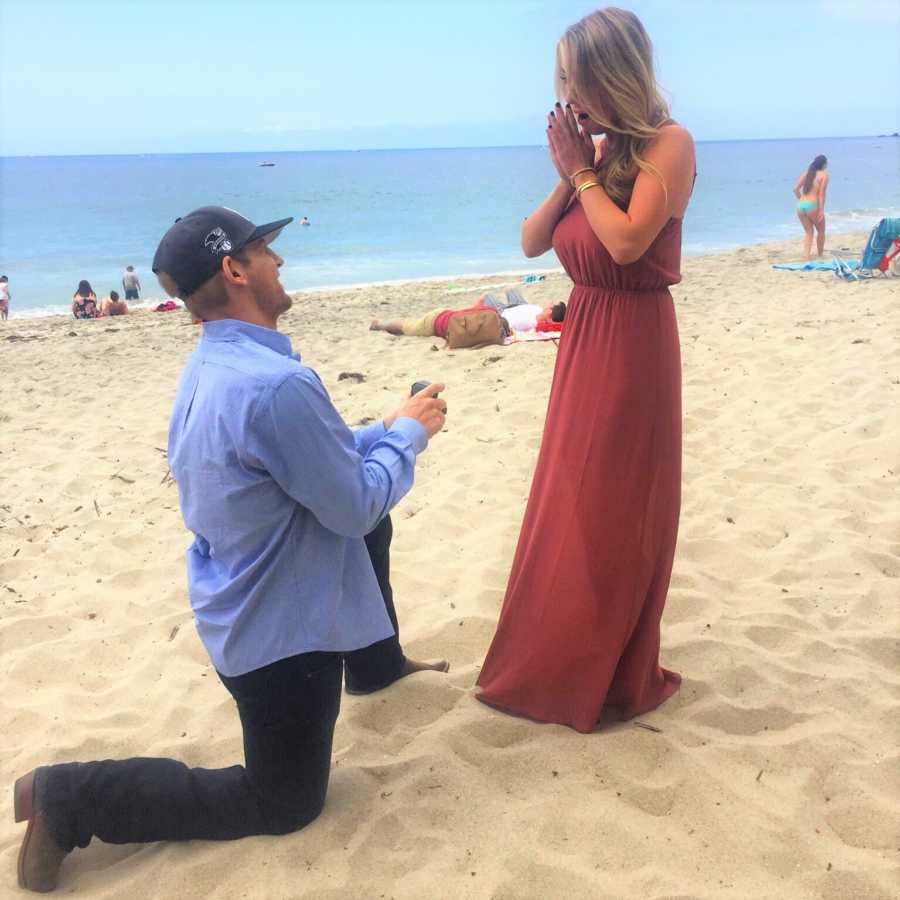 After completing the two different treatment options, we went back to Houston for scans. Optimistic as always, Josh and I walked into our appointment with all the hope in the world. He never lost at anything, remember? A few minutes into the appointment, we were told the treatment didn't work. Josh's cancer was spreading at an astronomical rate and likely would take his life in 6 months or less.
Speechless of course, our oncologist gave us the greatest gift she ever could under these horrific circumstances. She gifted us with HARD TRUTHS! She told us we needed to move our wedding date up, as Josh wasn't going to be here in May of 2017 like we had planned. She gave us the ability to choose how we wanted to spend the rest of our days together and not have Josh leave this earth 'unexpectedly' because it was 'too hard' to tell a young person they were dying.
We left that appointment and had the only conversation we would ever have about Josh possibly not being in my life forever. He sat down across from me, looked me in the eyes, and asked, 'What about our babies?' Josh had his sperm frozen before starting treatment back in 2014. He went on to say, 'How amazing it would be to have a little piece of me live on forever?' Josh was very intentional when telling me this, and it's something I'll never forget.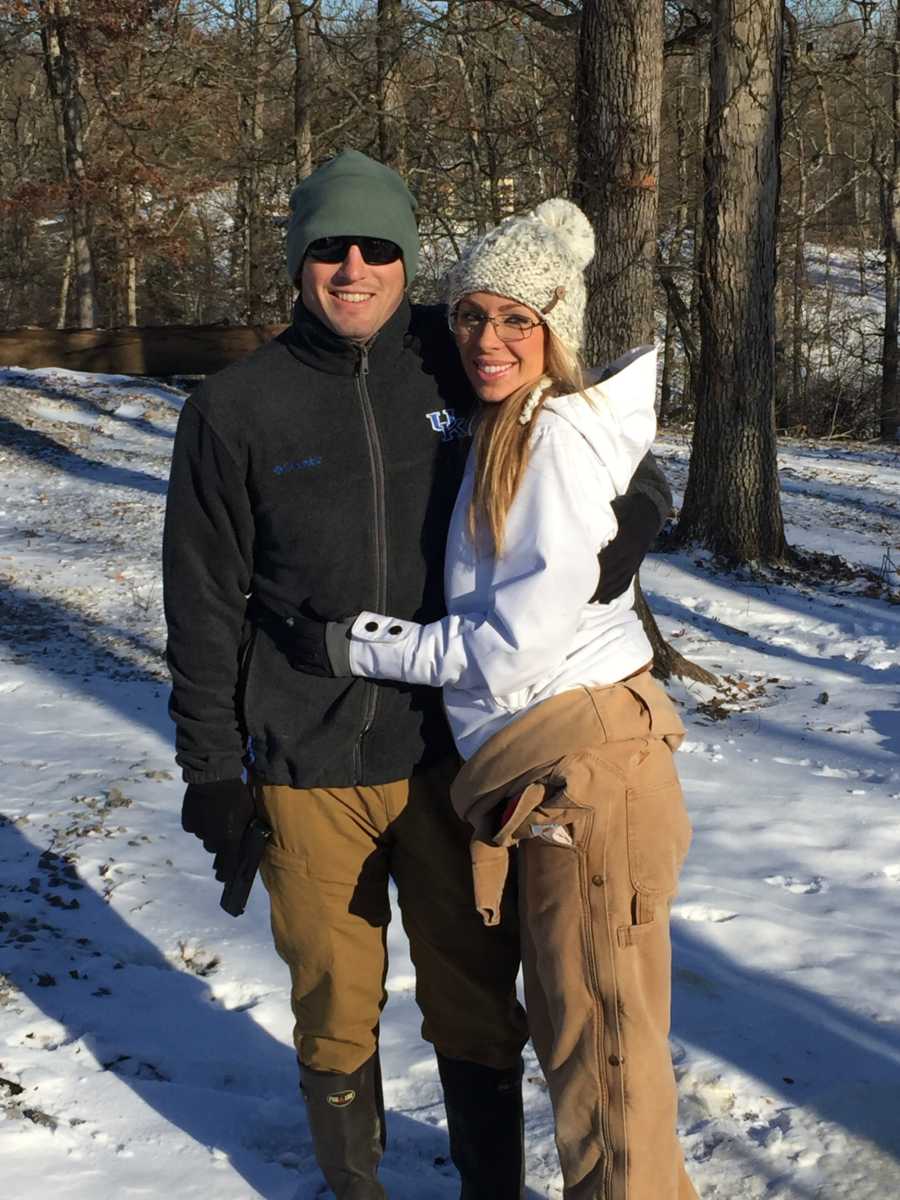 We planned our wedding in two months, took a trip to New York so Josh could show me around West Point, got our first tattoos, checked the Rays, Mets, and Cardinals stadiums off of our MLB bucket list, and flew back and forth to CA multiple times to participate in a clinical trial because Josh was never going to give up!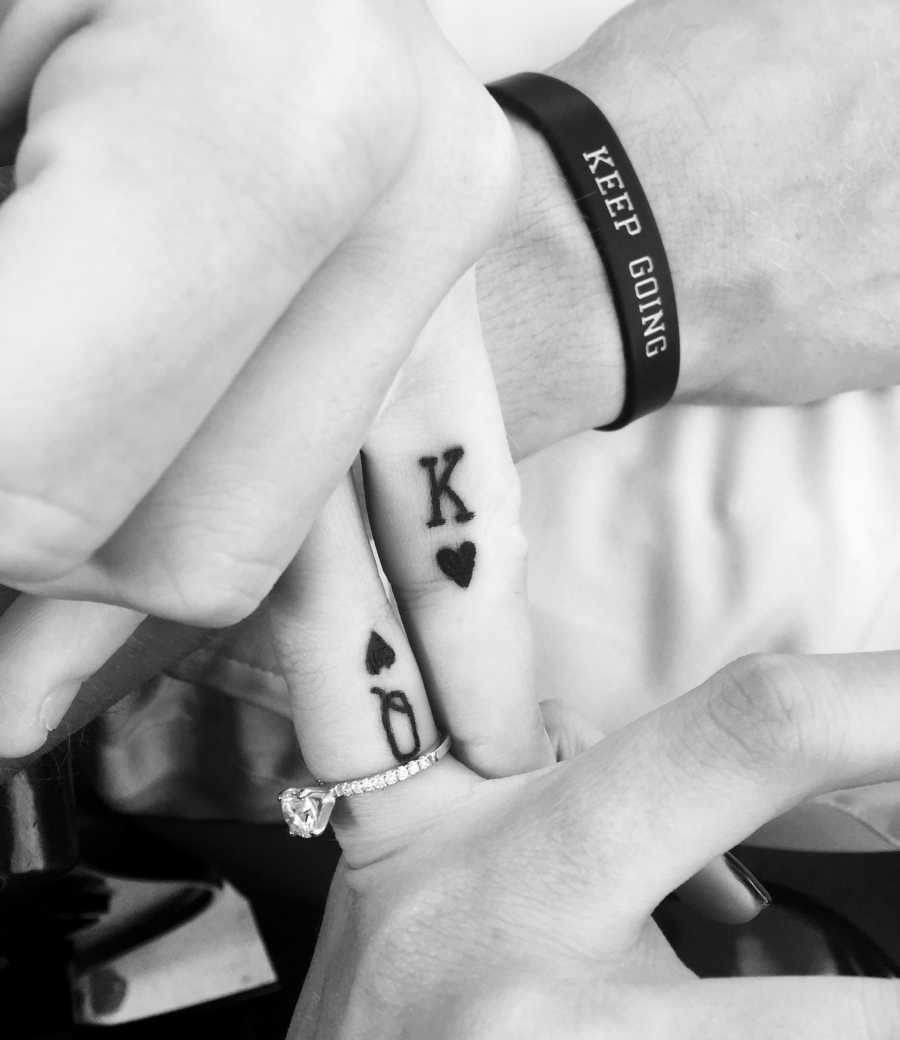 On November 12th, 2016, Josh and I got married in an intimate ceremony on a rooftop just two doors down from where we met. It was the most profound day of my life. If you've ever wondered what your wedding vows truly mean, it was us on our wedding day. We were the perfect depiction of for better, for worse, in sickness and in health, till death do us part. There wasn't a dry eye in the house.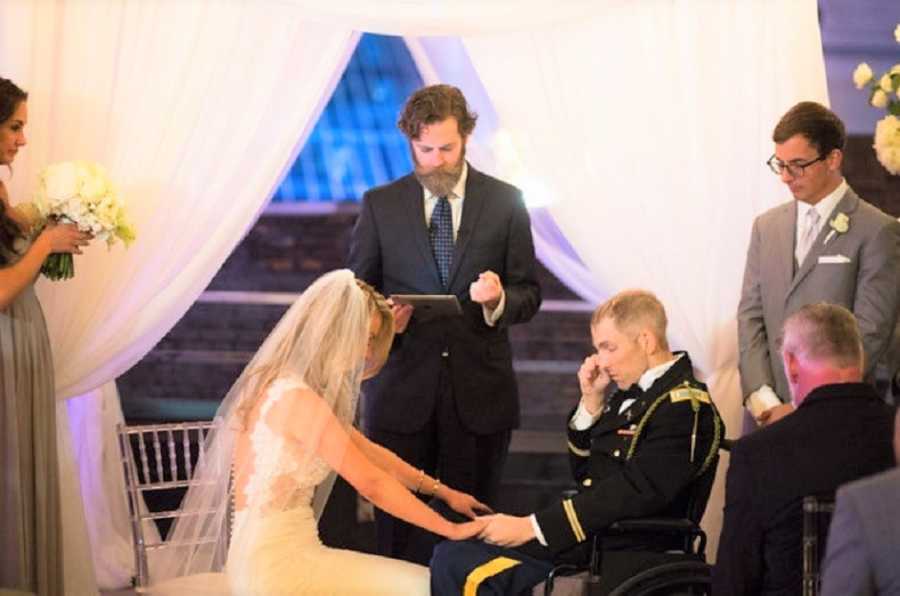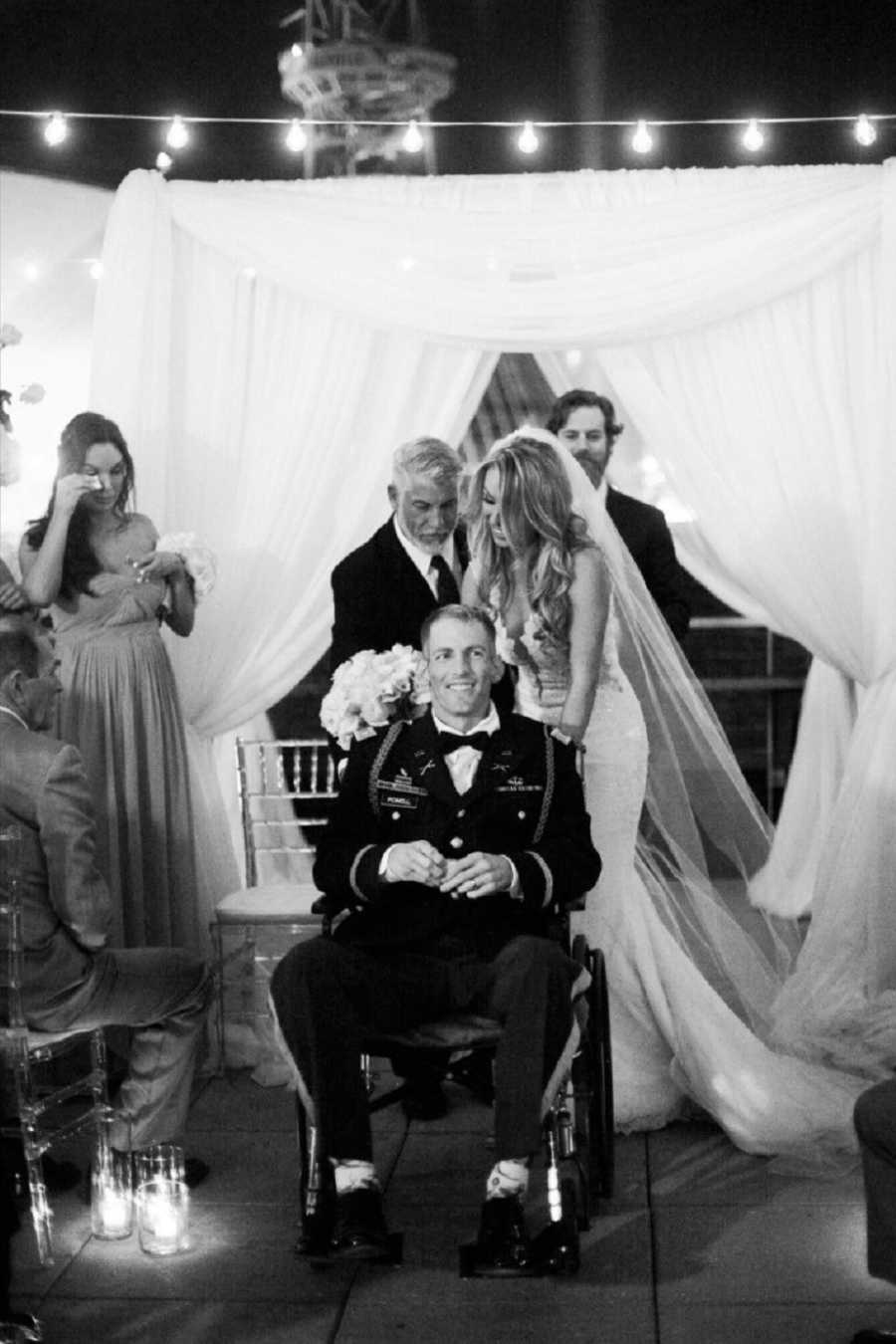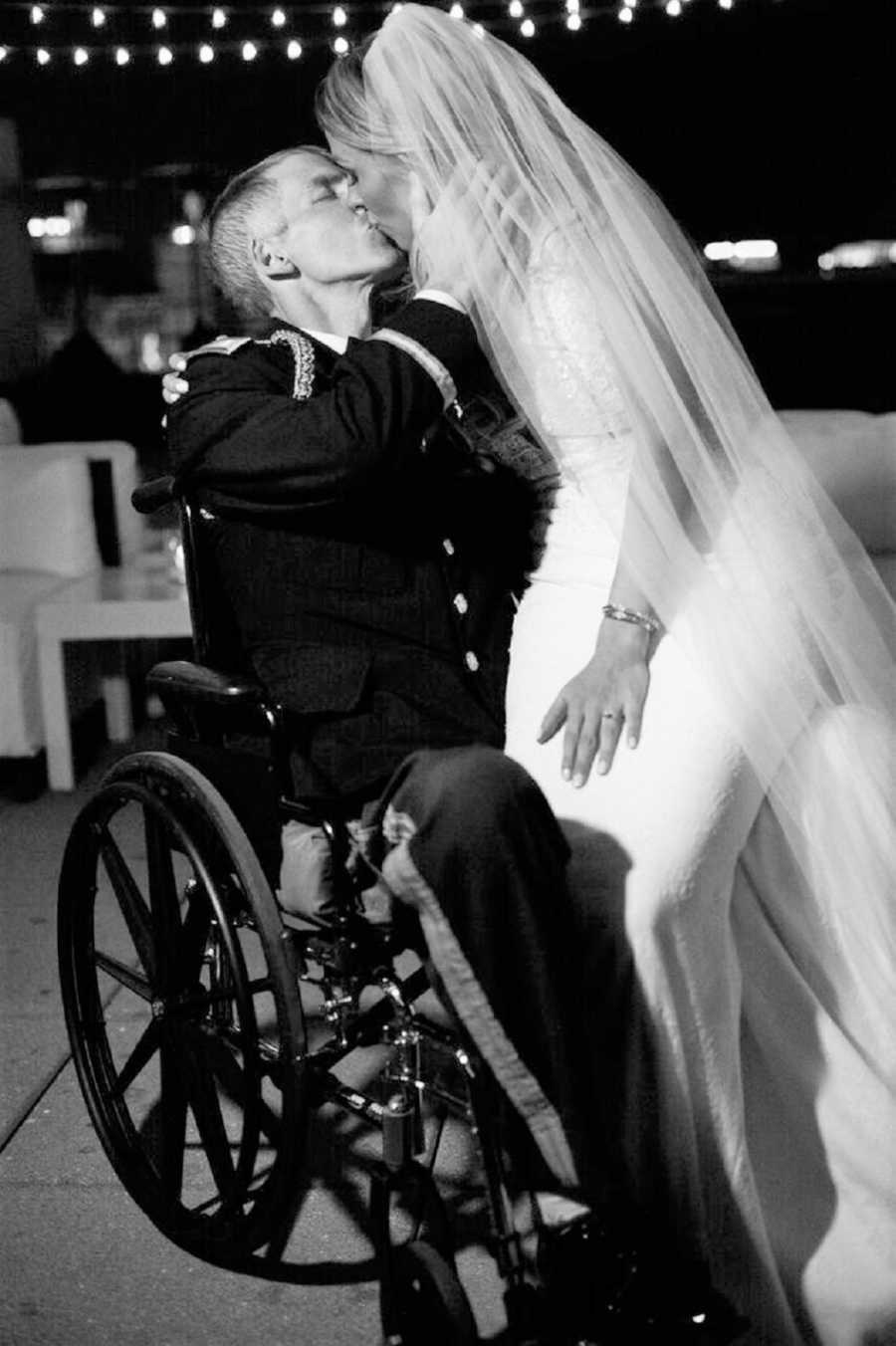 Josh and I had spent the week leading up to our wedding in the ICU. I still don't know how Josh made it there that day. He was three hours late because he was so sick he couldn't get out of bed. Yet again, in true Josh fashion, he somehow gathered the strength to get out of bed, put on his dress blues to meet at the altar as he promised.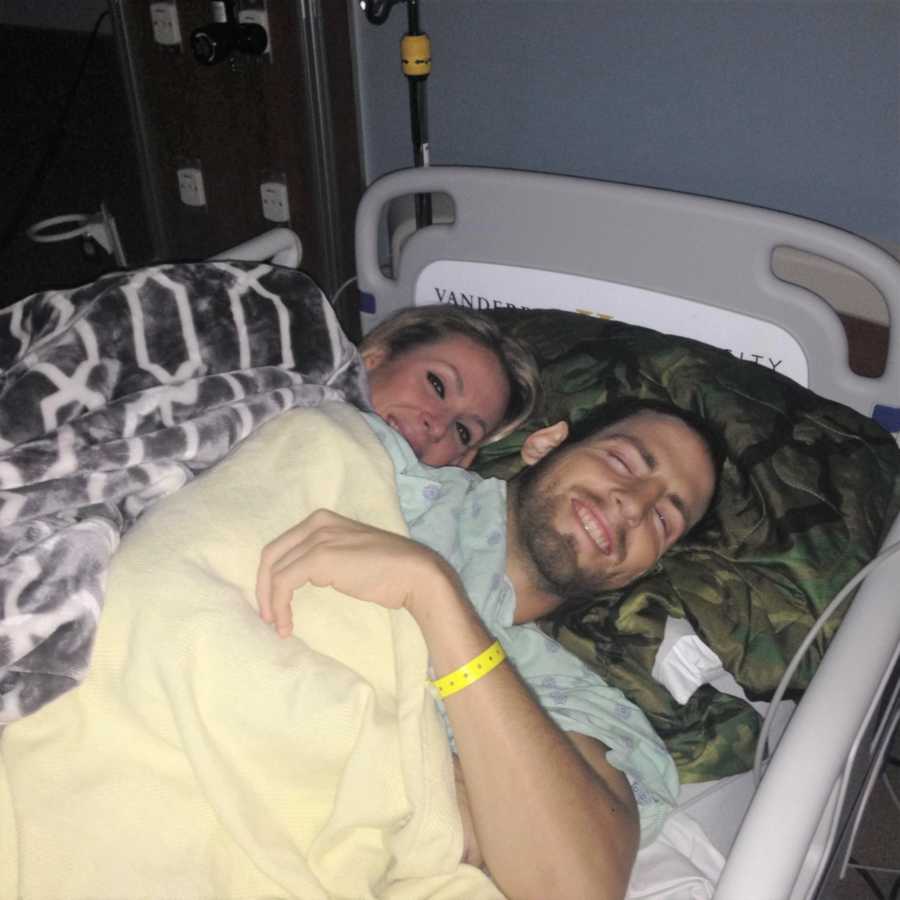 A week or so after our wedding we were back in the hospital. From the ER we were transitioned to the Palliative Care Unit, and shortly after, we were sent home on hospice. A few days after we were home, Josh had a really bad seizure which ended in an ambulance ride to the hospice center where we would spend the last 10 days of our life together here on earth. These were the most excruciatingly painful days of my life. Watching the person you love suffer while turning into skin and bones is nothing short of torture.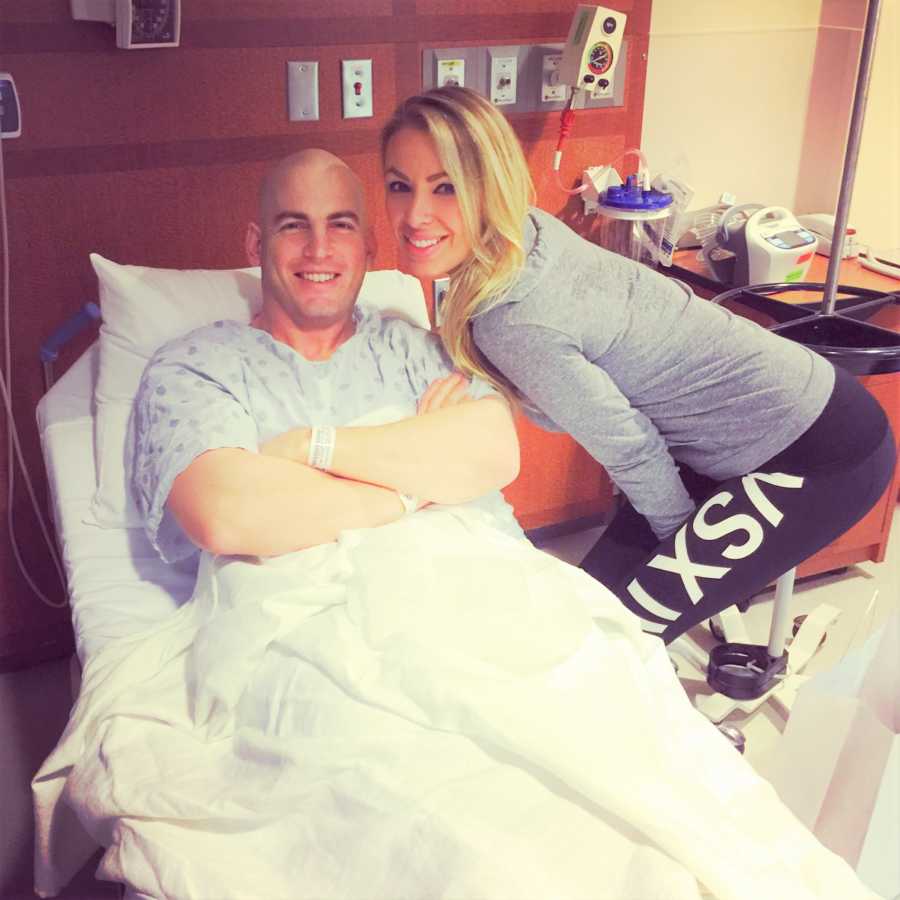 It was now December 10th, and Josh was unresponsive at this point. However, the Army vs. Navy game was about to start, and we knew he wouldn't miss it for the world. We turned the game on and gave him the play by play. The Army ended up beating the Navy for the first time in 14 years! I whispered in Josh's ear, 'Babe, they did it!' and to everyone's surprise he gave the thumbs up. There's no doubt in my mind that he held on for that win! Three days later, on December 13th, 2016, Josh was finally set free.
I have since started a nonprofit in his honor called the Josh Powell Foundation where we focus on empowering the minds of newly diagnosed sarcoma patients. Josh's mission was to inspire others. He wanted someone to say, 'Because of Josh Powell, I didn't give up.' And that's exactly what his legacy does.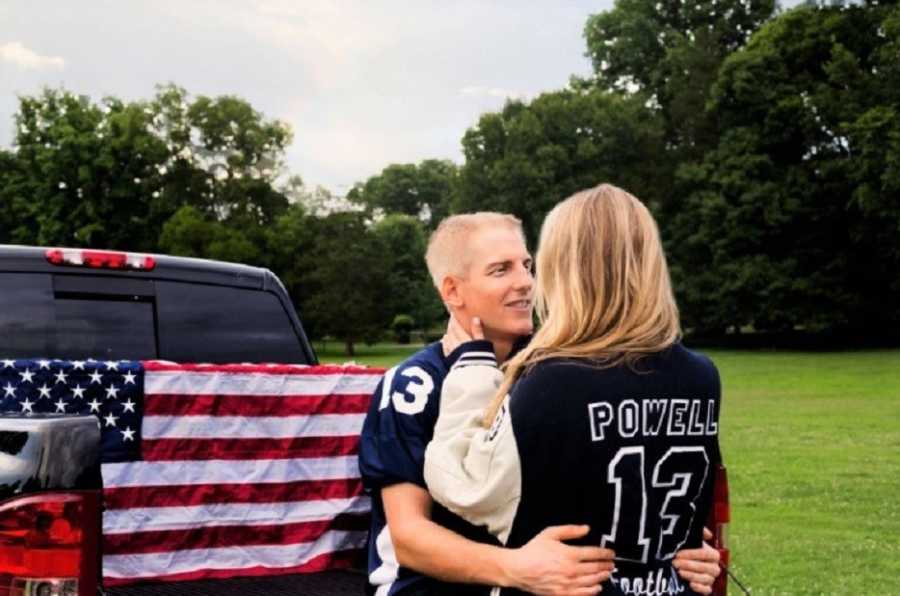 After Josh's burial at Arlington National Cemetery, I set out to complete our MLB stadium bucket list. I ended up finishing the remaining 17 stadiums in two seasons while honoring him every step of the way. My wish for anyone reading this is to take away the valuable lessons and perspectives that Josh and I gained from everything we faced together and incorporate it into your own life. Love fiercely, take chances, and live every day like it's your last because this all ends."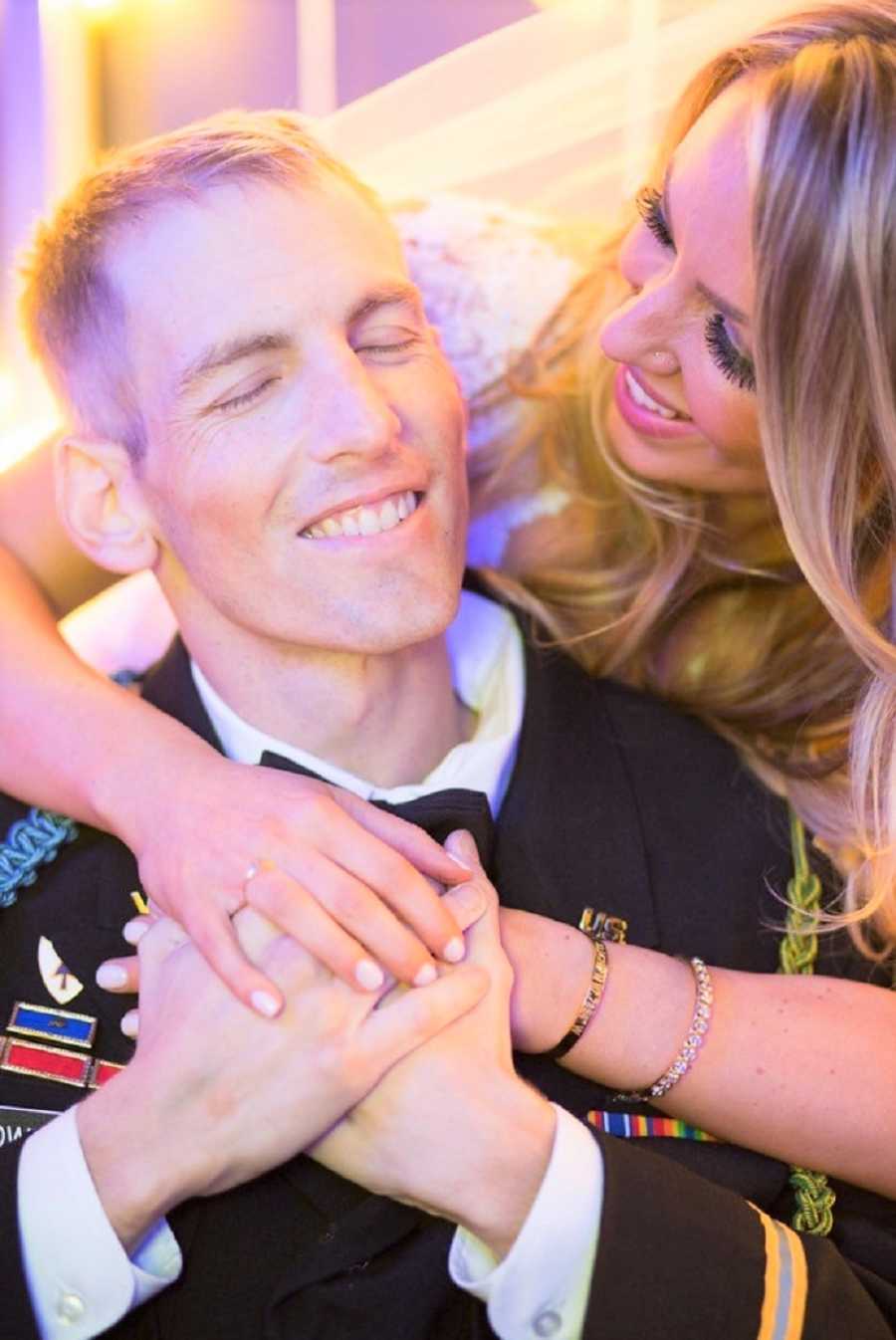 This story was submitted to Love What Matters by Fabi Powell. Check out Josh's foundation here. Submit your own story here and be sure to subscribe to our free email newsletter for our best stories, and YouTube for our best videos.
Read more stories about brave cancer battles here:
'Please, don't let them forget me.' It was as if time stood still. 'Do you want to come off the ventilator?' He nodded yes.': Woman loses husband to Non-Hodgkin's Lymphoma, leaves behind death letter 'asking everyone to donate blood'
'If I don't survive this, I want you to know I lived more in my 36 years than most do in 80.' It was time to let go.': Woman shares love story after losing husband to pancreatic cancer
Please SHARE this story on Facebook and Instagram to encourage others to cherish every moment and love what matters most.