"My name is Rebecca, I'm 31 years old, and I'm widowed by addiction. My story begins when I met the love of my life, Weston, in September of 2012. We both knew immediately there was an extremely strong connection between us we hadn't found in anyone else before. The dilemma was Weston struggled with addiction.
The stigma surrounding addiction just didn't ring true with Weston. He was incredibly intelligent, hardworking, attractive, and a true gentleman. Anyone who crossed his path enjoyed his company; he was a very lovable guy. His 'Yes Sir, No Ma'am,' must open the door for you and shake your hand mannerisms is what really set him apart from any other guys I knew.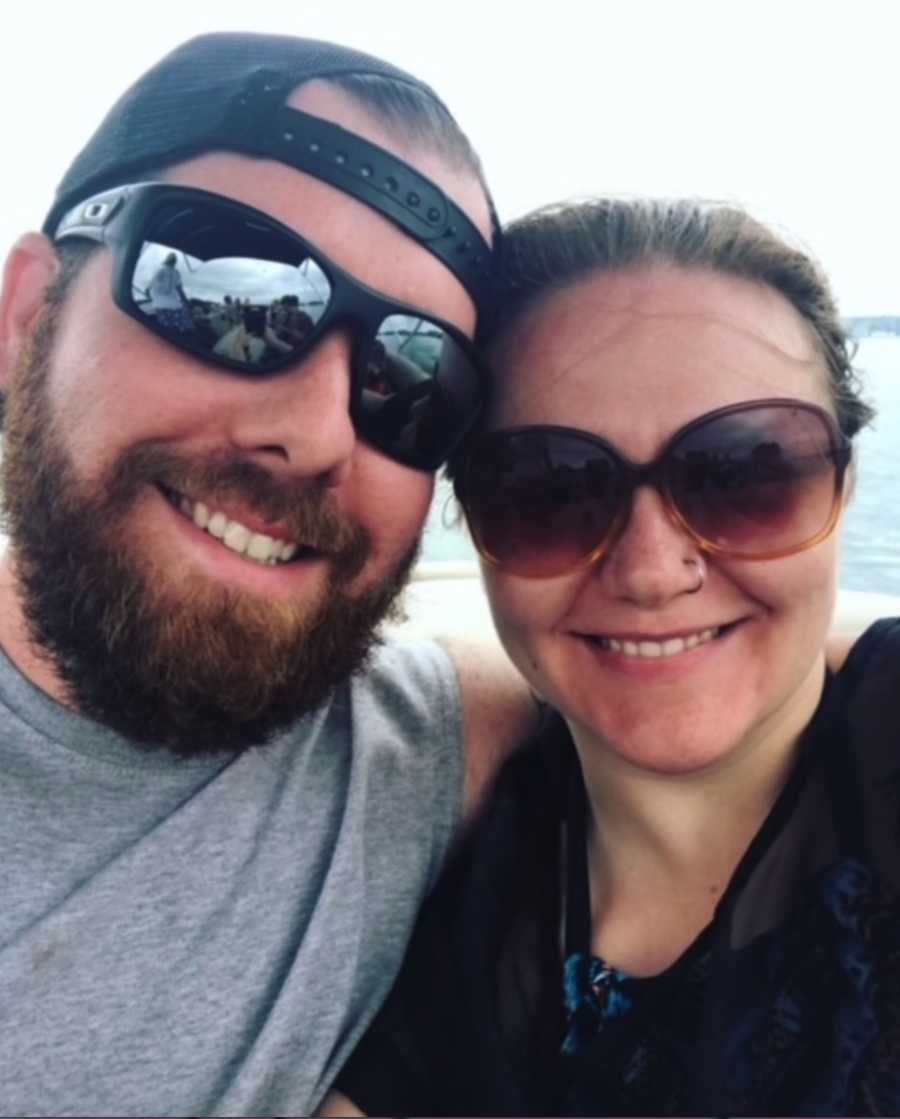 He courted me for 10 months. He was patient and understanding, even when I wasn't so graceful myself. When I would push him away or lash out, he always remained respectful of my feelings. Over time, I realized I loved him unconditionally and if I wanted to be with him, I would have to accept he had a disease he would struggle with for the rest of his life.
Our story is far from a fairytale, though some moments it sure felt like it could be. His addiction definitely caused us to struggle at times. But Weston's addiction didn't define who he was. The disease was strong but so was the love we shared for one another. As the years went by, our family grew. Weston was a father to three beautiful little girls. They were his entire world! All he wanted was to be the best father, husband, and provider he could be for his family.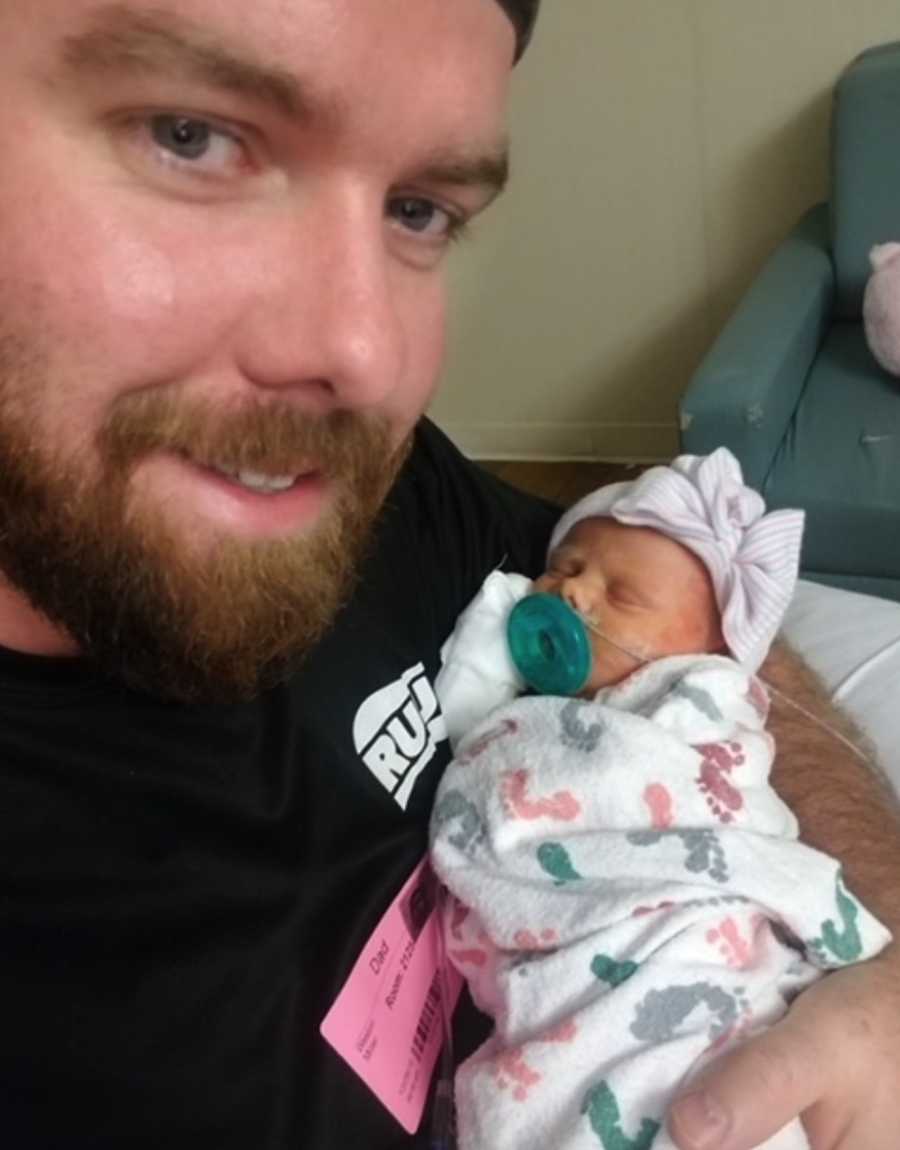 Our favorite time of the day was in the evening when Weston would come home from work. The house would explode with noises as he came through the door of 'Daddy, Daddy!' the dog barking with joy and Weston's booming laughter. He would hug me and say, 'How are you doing Mama?' I could just stand there enveloped in his big arms all night if he'd let me. He was always radiating this genuine warmth and light.
Weston hated being an addict. He would tell me every day how hard it was to battle the thoughts, feelings, dreams, and urges. How exhausting it was and would often say, 'I just want to be normal.' This is why I hate the stigma of addiction.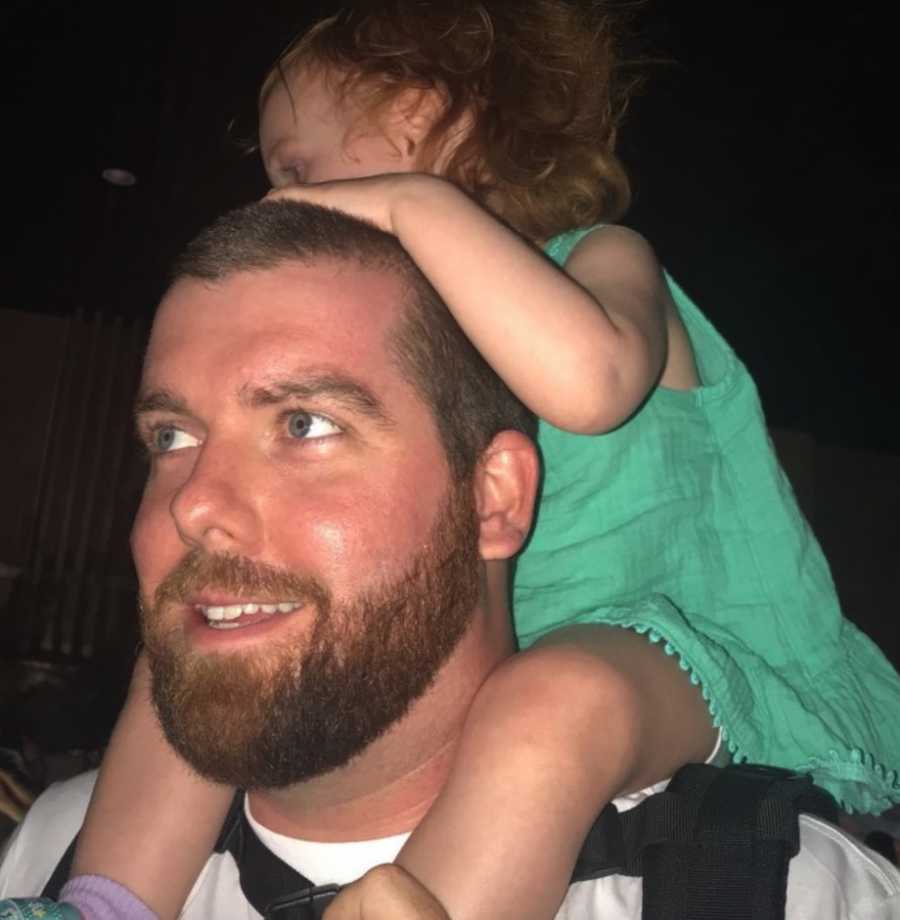 Addiction isn't a lifestyle that someone can pick up and put down when they feel like it. No one wants to become an addict and the judgment that comes with addiction only makes it worse. Can you imagine struggling with an internal war raging inside your mind and the people around you, looking at you with disgust and disgrace? Or feeling like you can't always divulge how you feel because you don't want to worry your loved ones? Although Weston hadn't touched drugs in 4 years at this point, he still struggled with drinking.
Weston tried everything to battle his addiction, and I do mean EVERYTHING. Inpatient treatments, outpatient treatments, therapy, psychiatry, AA/NA meetings, every medication you can think of, and shock therapy. He did not want to succumb to his addiction. His family was everything to him and he was doing everything in his power to ensure he would always be there for us.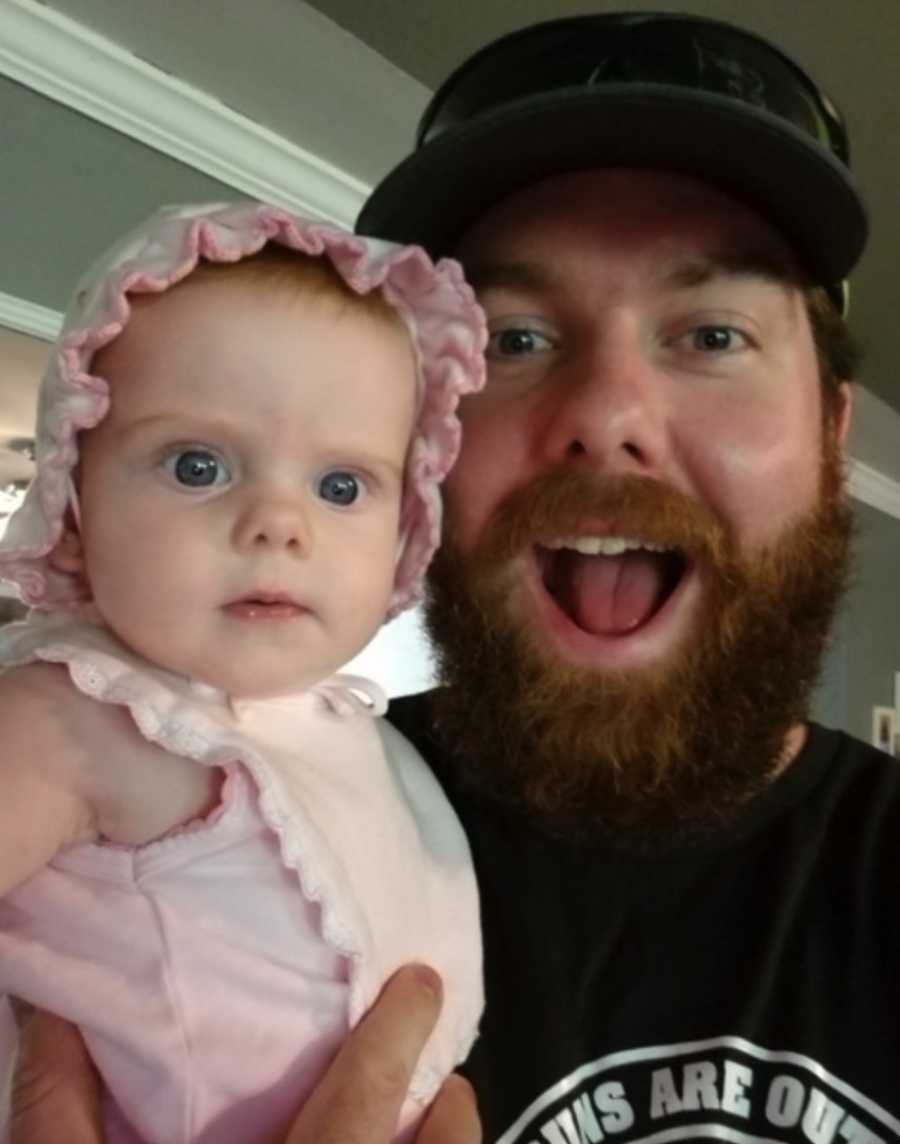 In 2020, when Covid hit and the shutdown took place, all the AA/NA meetings closed. Even with the online options, it wasn't the same as in person. The struggle got harder for Weston. A few months later, we found out we had baby number 4 on the way! We were adding to our family and Weston was bursting with joy. He used to constantly joke, 'I'm going to keep you pregnant always and we are going to have an army of 10 kids.' I'm starting to think it wasn't a joke because he truly did love being a father and was so hands-on with changing diapers, feeding, and putting our girls to sleep (even if that meant he got to nap while they snoozed on him). It was always so funny and heartwarming to watch this 6'4, 270-pound man, lay down on the floor for tummy time with the baby, build pillow forts or carry them on his shoulders. We had no idea our happy home was about to be blown apart in just a few weeks.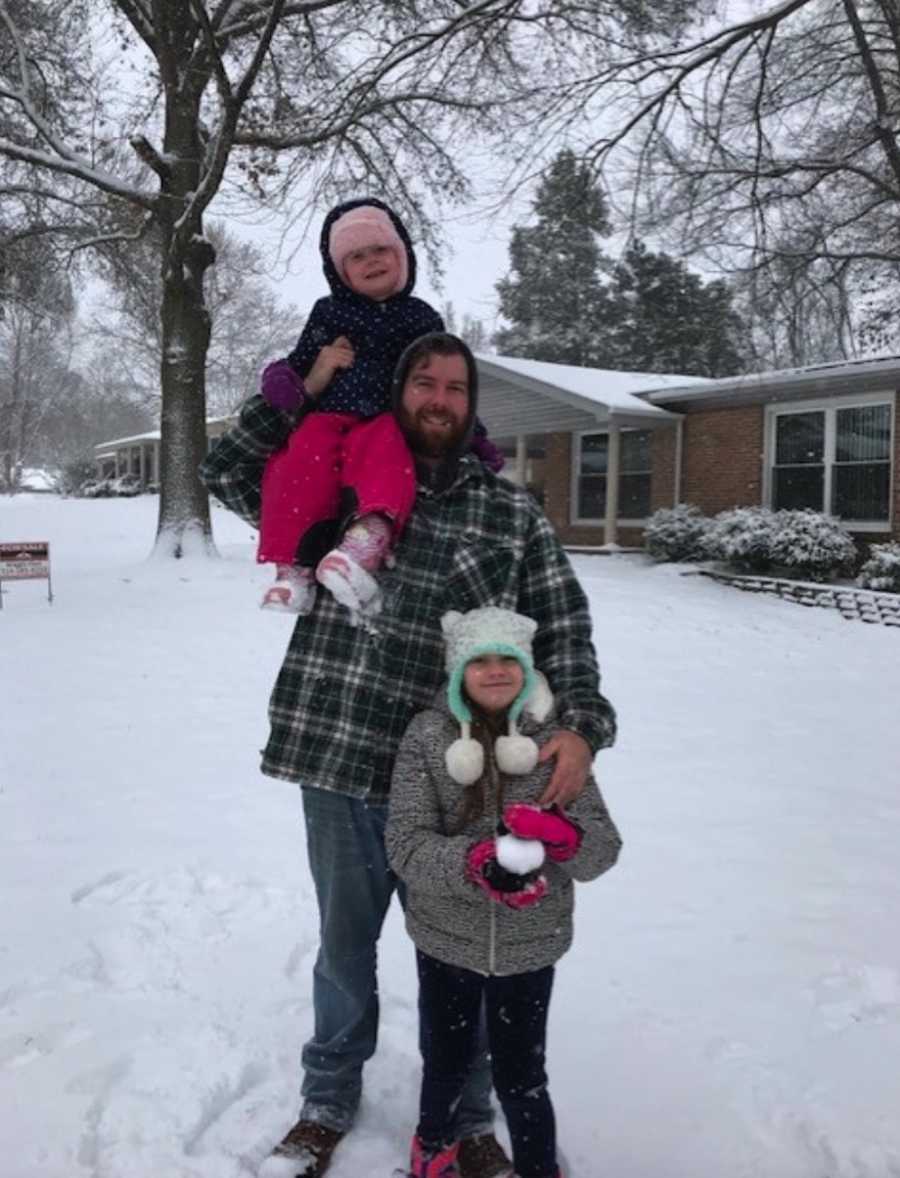 On June 1st of 2020, I woke up like any regular morning, dressed our 8-month-old, and walked to the living room. I expected to be greeted by Weston's huge grin, his 'Good morning Mama,' a cup of coffee, and our babies outstretched arms to him as was our daily routine. Instead, I found Weston dead from a Fentanyl overdose.
That morning, the world stopped turning for me. The overwhelming agony of our lives shattered and the trauma are still haunting us every day. My best friend, husband, and father of my children is gone. In a moment of weakness, he used a drug he never had before and that mistake killed him. His addiction won in the end and despite his best efforts and every treatment he put himself through, his life was cut short at age 29.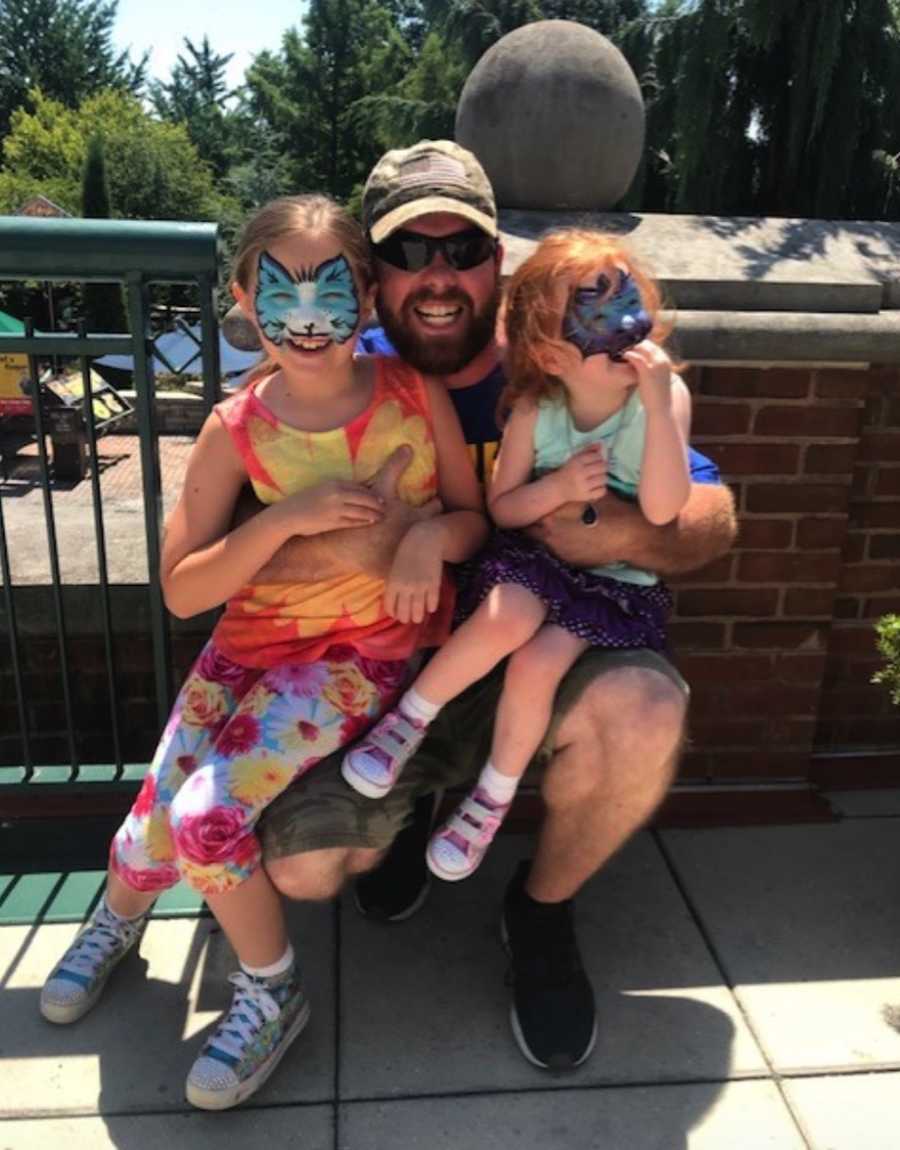 The grief only snowballed after that. We had lost him. Then I miscarried our baby and shortly after that, we lost our home. Even though he called me his wife and I called him my husband, we also were robbed of our upcoming wedding. I now suffer from depression, anxiety, and PTSD. Our fatherless daughters now grieve his presence and are in therapy to help with the pain. Weston was such a huge part of our family and that warmth he once radiated is now gone from our lives forever. Addiction is a family disease, everyone suffers.
I refuse to let addiction be his legacy. Weston wasn't just his disease, he was much more than that and he wanted to rise above his addiction more than anything else. Weston loved to laugh, he loved to watch stand-up comedy, and he loved to be silly. Weston played the drums and was teaching his girls, nieces, and nephew how to play. Weston loved to do hard manual labor, he loved working with sheet metal and doing HVAC. Weston loved tickle fights (as long as he wasn't the one being tickled), going on family walks every night, and loved grilling for dinner. Weston always kissed my hand, let me hog the covers, and sit on his lap. Weston liked to sing old country songs and dance with me around the house. Weston would laugh even though it hurt when our girls would pull on his beard or arm hair. Weston loved to build things with his own hands for the kids, take them on adventures around the country and cuddle them anytime they requested (which was always).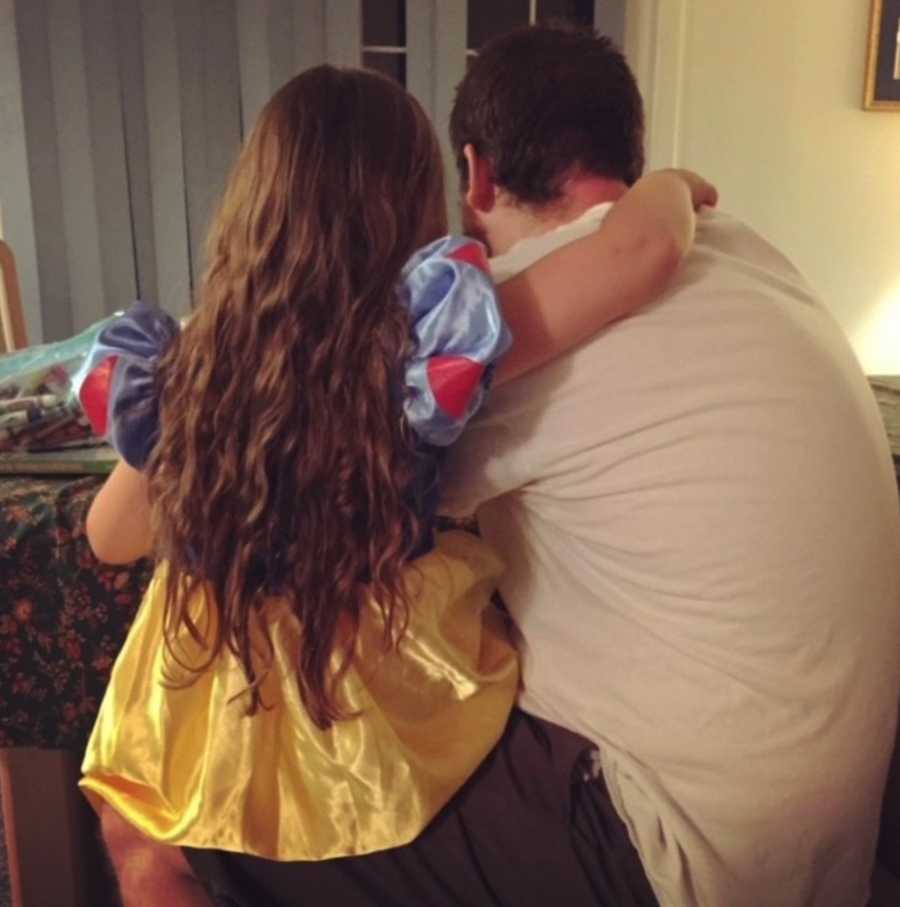 As I try to survive and persevere through being widowed by addiction, I hope to advocate that addiction doesn't define your loved one, recovery is possible, and you are not alone.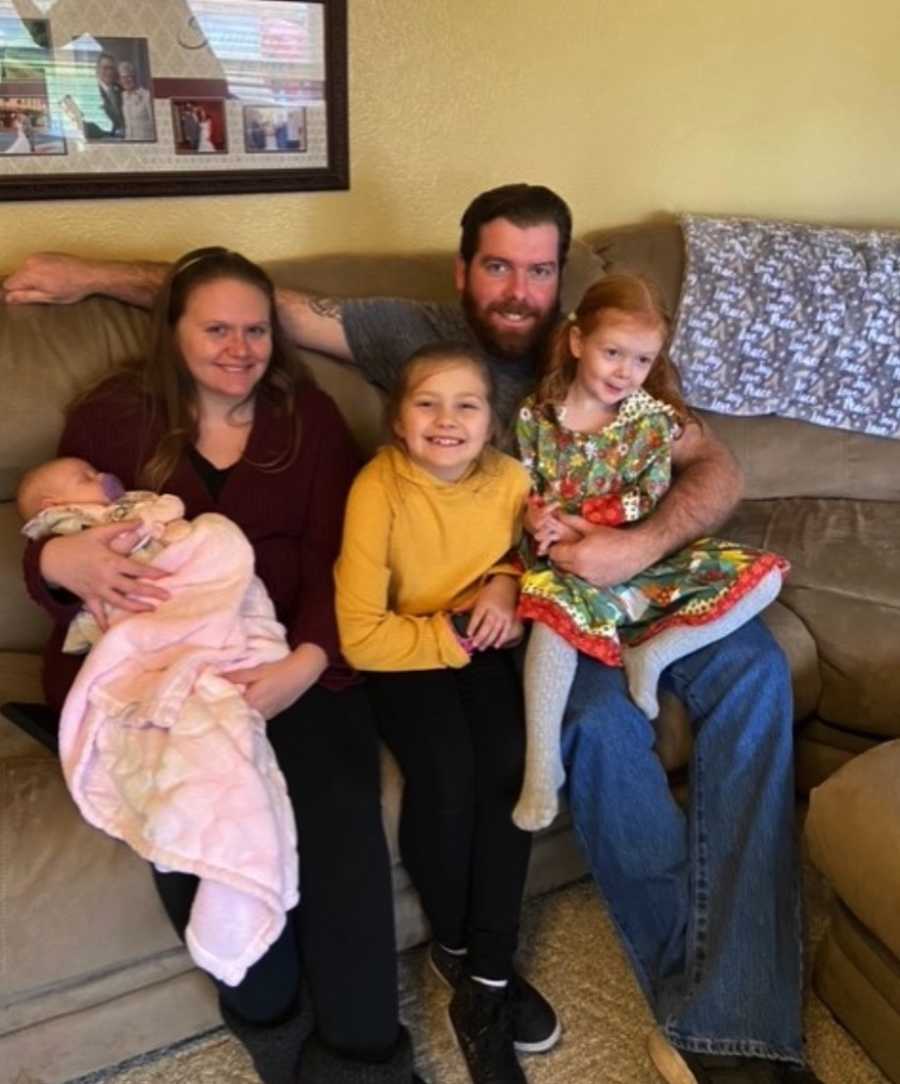 After Weston's death, I felt the judgment that Weston had experienced for all those years. When I tell people I'm widowed by addiction the stigma seeps out of their reactions. Their voices and facial expressions twist and suddenly they aren't as kind or sympathetic as they were before. They are judging him and me. Him because he died from a drug overdosed and me for loving him despite his addiction. This hurts so much because I know Weston wasn't just his disease.
If you have a loved one struggling with addiction, know you are not alone. The opioid crisis in this country is out of control and we need support, now more than ever for it. I encourage everyone I meet to do more research on addiction, to discuss how it PHYSICALLY changes the brain, and to educate others to help end the stigma of addiction."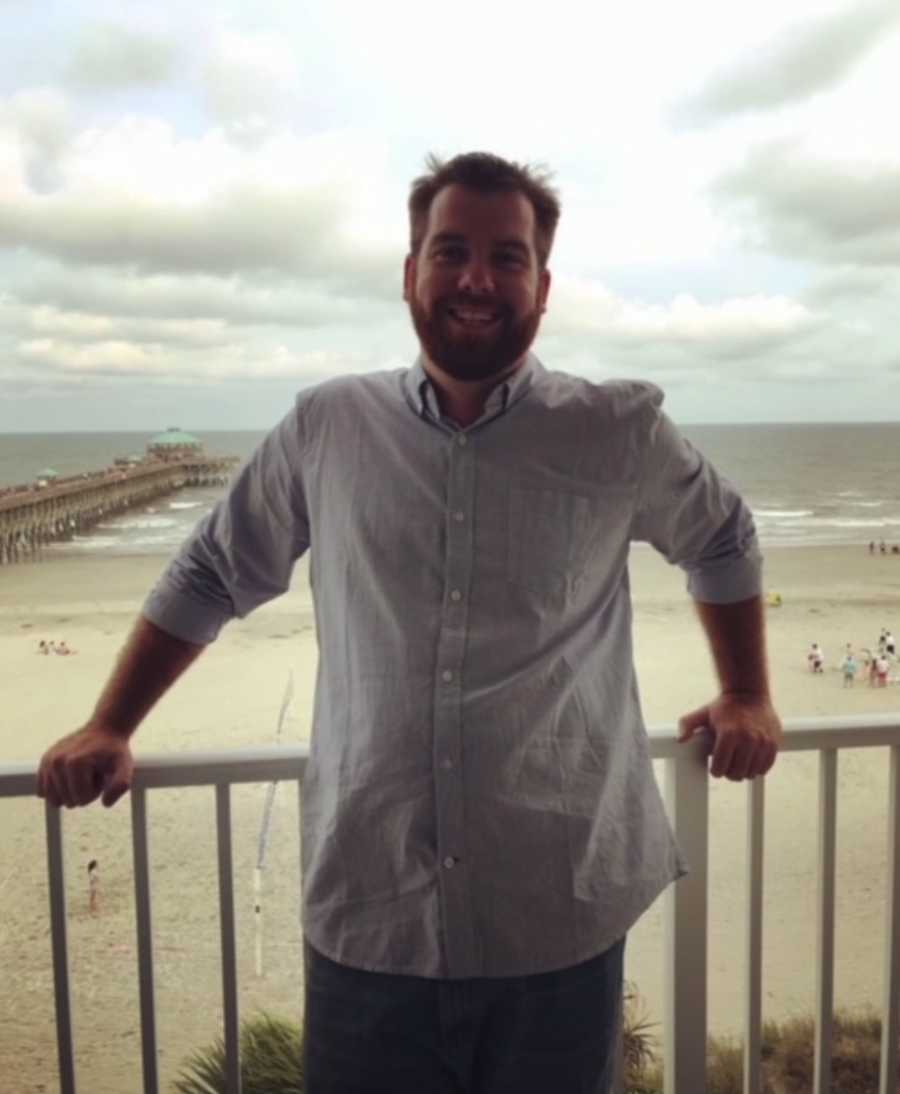 This story was submitted to Love What Matters by Rebecca Smugala from Chesterfield/St. Louis, Missouri. You can follow their journey on Instagram and Facebook. Do you have a similar experience? We'd like to hear your important journey. Submit your own story here. Be sure to subscribe to our free email newsletter for our best stories, and YouTube for our best videos.
Read more touching stories like this:
'No, no, no.' I was emptying the pockets in his jeans to wash them. I felt something small, cold. I knew what it was immediately. 'How could he?': Single mom learns of partner's drug addiction while pregnant, 'I begged him to love our baby'
'Look at you! What's WRONG with you?' Ants were crawling under my skin. I lay on the cold cement floor of my jail cell.': Woman overcomes felony charges and drug addiction, 'You CAN recover'
'I lost my virginity without my consent. I went from pregnant at 15 to waking up in county jail with a suicide suit on.': Woman details battle with addiction, self-love, 'I decided to choose life instead'
'He accused me of the baby not being his. Didn't want anything to do with us. I'd be dead if I hadn't gotten pregnant.': Single mom says daughter saved her life from heroin addiction, 'I thank God every single day for her'
Do you know someone who could benefit from reading this? SHARE this story on Facebook with family and friends.