"'There's no reason you shouldn't be getting pregnant,' the doctor said. That once sentence crushed me. My mind was racing. If there was no problem, there was no solution. We had no way of fixing it. I remember stopping and thinking, 'Wait… so we should be able to, yet God just hasn't let it happen?' I felt defeated. Why, why, why?
I spent several days processing the weight of those words. Wondering, questioning, even grieving the idea of what might never be.
It was January of 2018. We had been actively trying to have kids for about a year and a half at that point. We had recently undergone months of testing to see what our issue might be. Now we had an answer that felt like no real answer at all.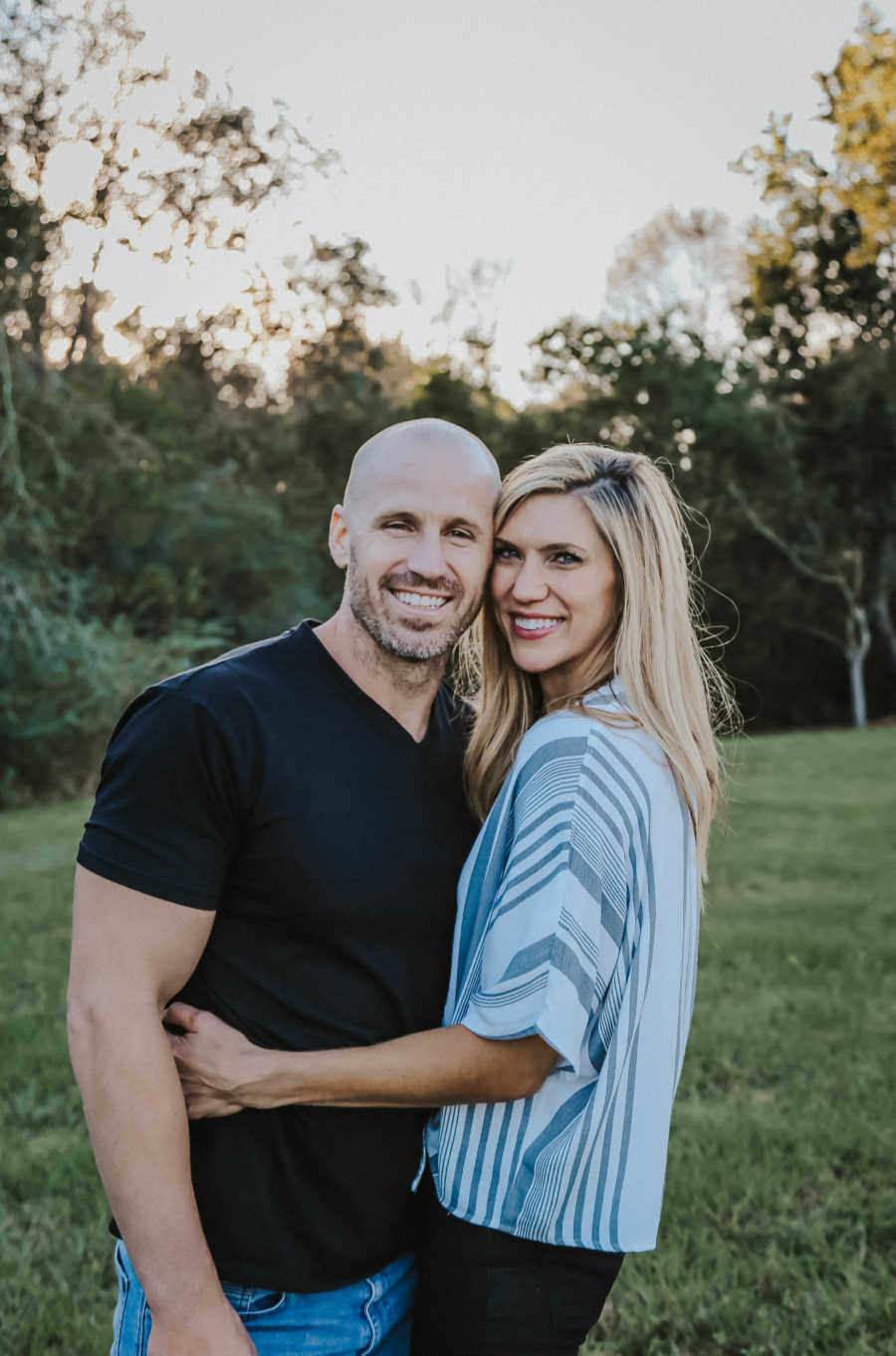 My husband, Landon, and I started praying about what to do. Adoption, IVF, IUI — all of it was on the table, but we just weren't sure. We finally decided we would give IUI a chance to see if it would work. The doctor informed us to call when I started my next cycle and then I would go get a prescription to prepare my body for the process.
A week later, my husband and I headed to Miami for him to compete in a CrossFit competition. While we were there, I started my cycle and called the doctor. Her office was having my prescription sent to a nearby pharmacy. I went to pick it up, but they had no record of it. I called back and couldn't reach anyone at the doctor's office, so I waited.
I finally got a call back and confirmation the medicine was there. I went back to the pharmacy with no luck yet again. This continued two more times with no real explanation as to why the prescription wasn't there waiting for me. I walked out of the pharmacy the last time and just started crying. Why couldn't this just be easy? How hard is it to get a prescription? I walked back to our friends we had traveled with and updated them on the situation. One of my dear friends said, 'Keisha, I think there is a reason you weren't supposed to get that medicine.' At that moment, I knew she was right. I just didn't know why.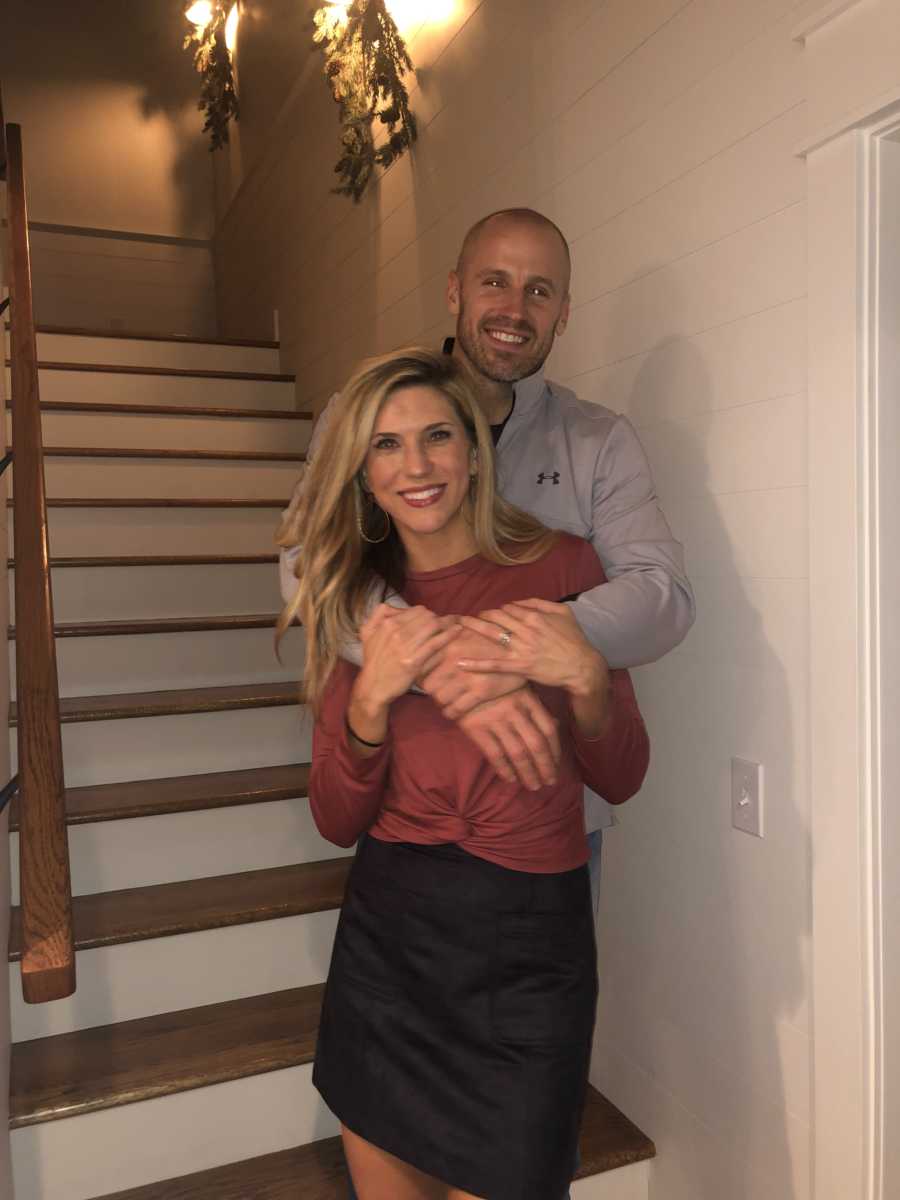 My husband and I knew it would be another month before we could try the process again. We started praying, asking God what to do. We asked for answers. We asked him to reveal the next step. When the next month rolled around, I didn't have peace about the IUI process nor did he, so we put it to rest for the time being.
On July 3, 2018, a friend sent me a text with a photo of their precious little boy. Her text said, 'Have you guys ever thought about adopting? This little boy is in foster care and needs a forever home.' I stared at the picture for at least 5 minutes before I could formulate a response. This friend had no idea about the news we had received months earlier about not getting pregnant. She had no idea we had even started thinking about adoption. At that point, all I could respond with was, 'Well maybe?' I hadn't been set on adoption yet and this boy was a year old at this point. In my mind, I envisioned us having a baby.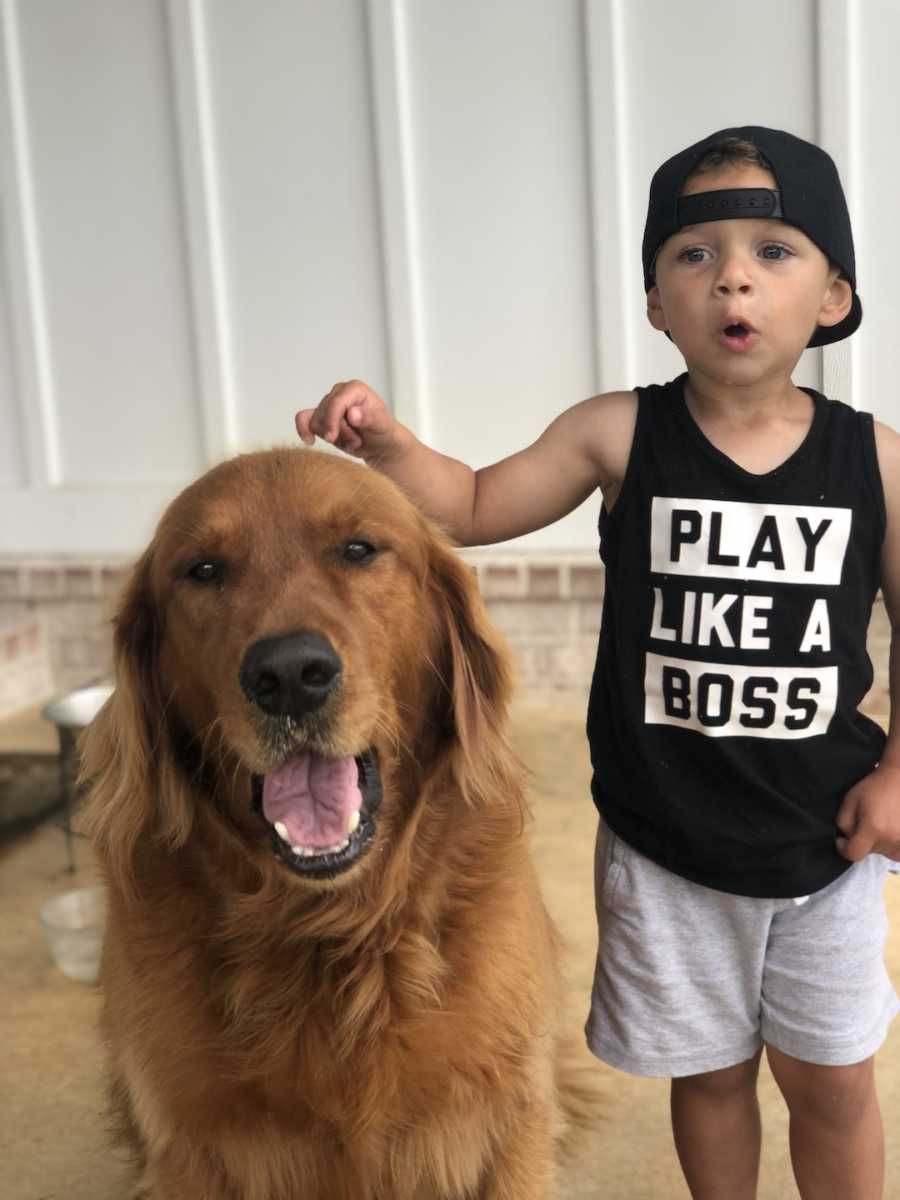 When my husband got home, I showed him and asked what he thought. He said, 'I think we should pray.' So we did. We prayed for months. I didn't tell him, but I specifically prayed if we were supposed to pursue this little boy, we would meet him. That sounded like an impossible task, given the privacy of foster care, but I felt prompted to ask for confirmation.  I also knew God is more than capable to make the impossible become possible.
On December 11, 2018, I was at the mall Christmas shopping for the Salvation Army Angel Tree Kids program. It's something I love to do every year. We had gotten two of our businesses to participate and sponsor a total of 52 kids. I personally volunteered to shop for whoever needed me to if they would sponsor the kid. I ended up shopping for 26 kids myself. It was exhausting and refreshing at the same time.
I was getting ready to finish for the night and went into a new store to see if I could finish there. I turned down the baby aisle and there he was. AJ. The same little boy who had been in that photo. He looked at me and smiled with his big blue eyes, beaming. My heart beat out of my chest. I felt the Lord say, 'This is your son. Let's fight for him.'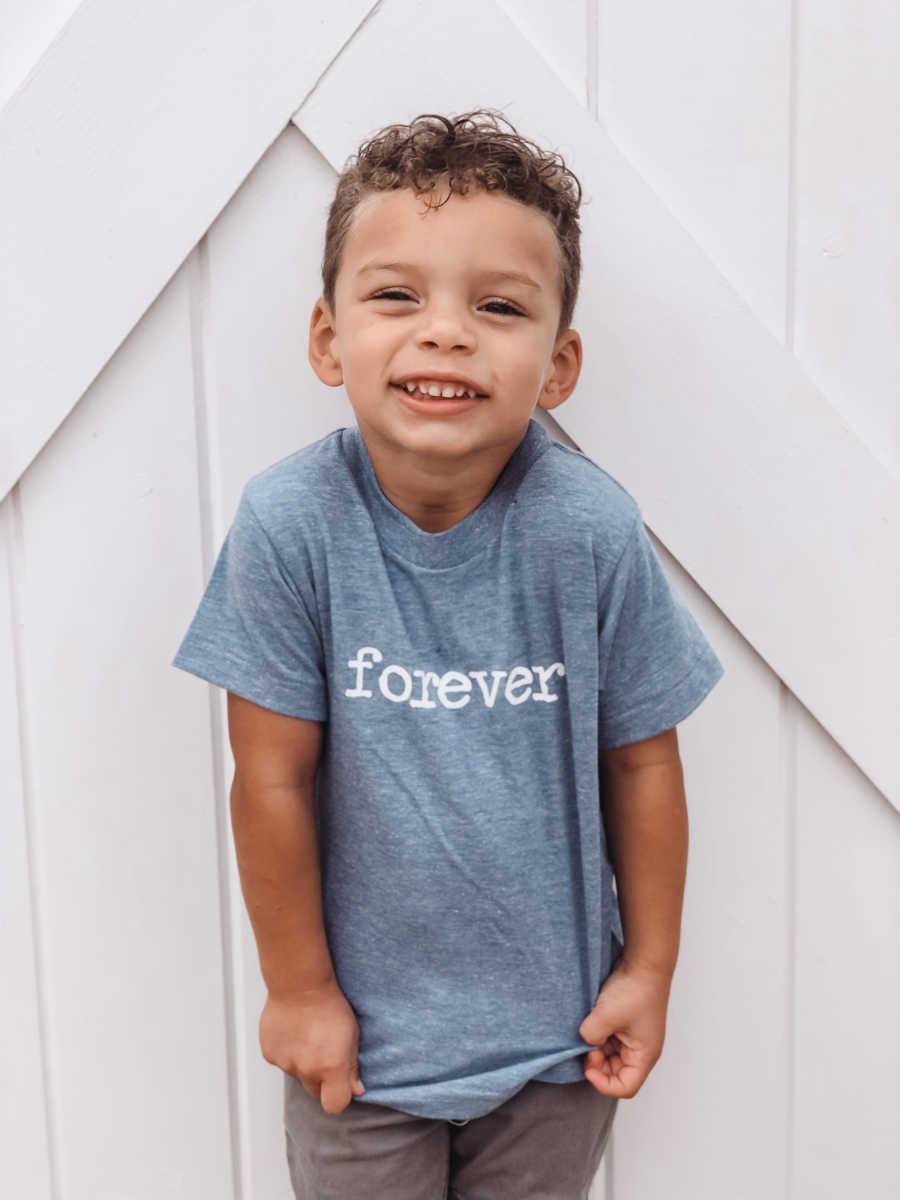 I raced home and told my husband the news as tears poured down my face. I showed him the prayer journal entry where I had prayed for that specific meeting. He was in shock and also completely on board. We decided then it was time to fight for AJ. In February of 2019, we began foster care classes with the goal of fostering and adopting AJ. Then we waited while maintaining hope the Lord was at work, even though we could see no physical evidence of it.
In September of 2019, it all changed. In October, we found out AJ would be placed with us. We began what would be the most emotional journey of our lives. There were so many ups and downs, so many promises of court dates that never happened. And with each passing day, we were falling more in love.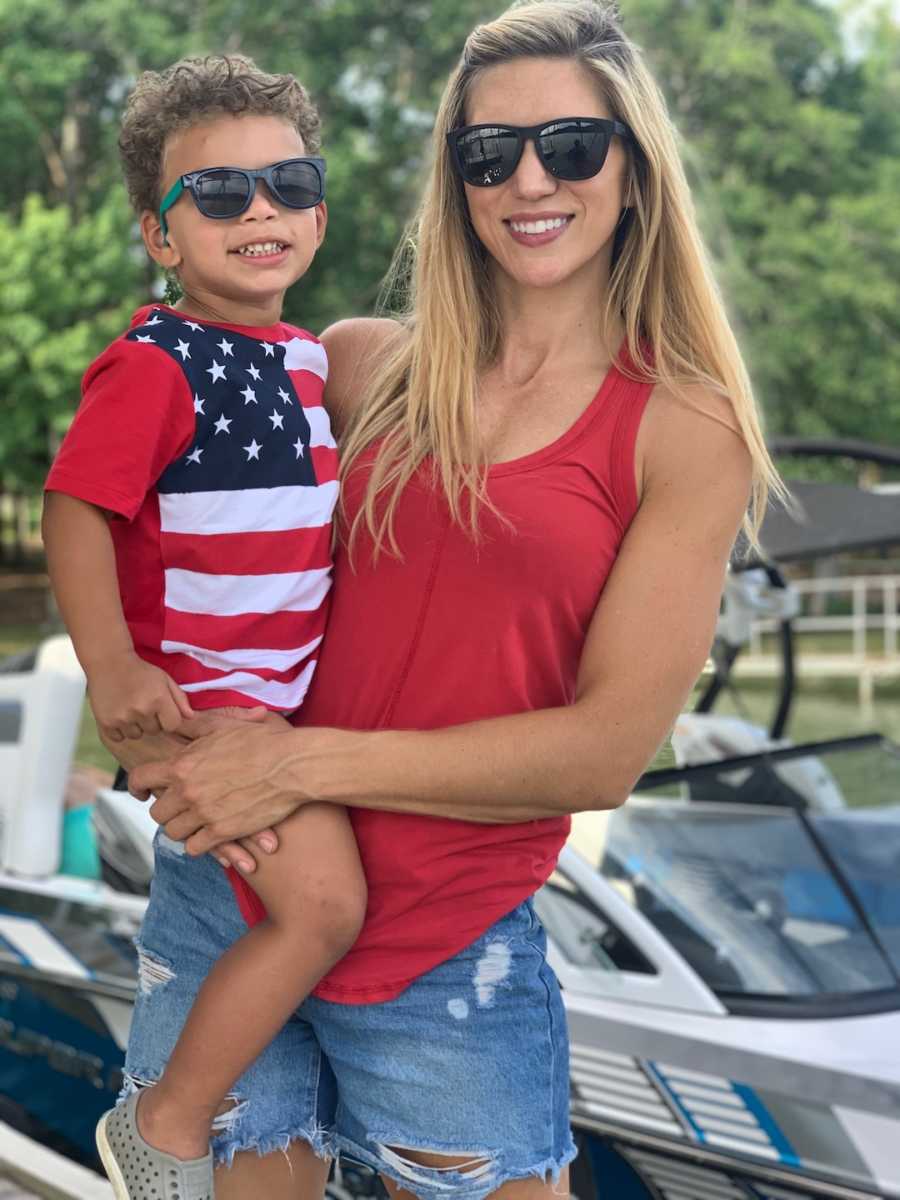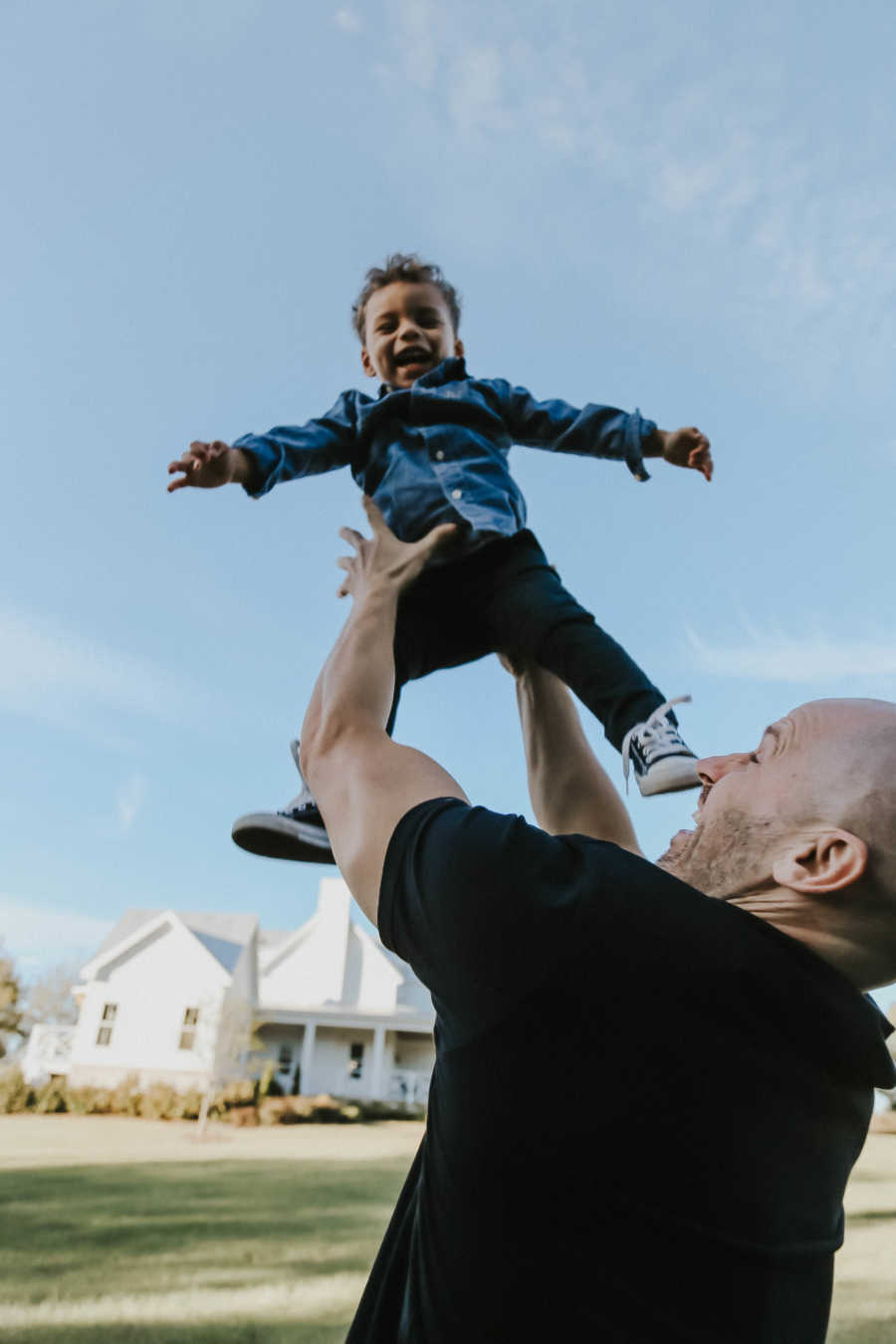 We were also getting to know his birth mom, who loved him dearly. My heart was growing with compassion for her as I spent time with her at weekly visits. It is difficult to explain the emotions involved. There is so much joy, yet so much sorrow when it comes to foster care. Joy because you have a child that desperately needs love and a family, and you are able to provide it. Yet sorrow for a mom who loves her child so much yet, is unable to parent. There was one night I remember crying so hard. While I cried, I started praying, well, more like questioning God. I remember saying, 'God, this is so hard. It is a lot, God. Just a whole lot.' In that moment, God whispered, 'I went through a lot for you too.'
We were finally given a court date of May 2020 for the termination of the parental rights so we could adopt. Then COVID-19 hit and life got put on hold. We continued to wait, growing as a family each and every day. One of our social workers came for a visit and gave us the updated court date of September 2020. Yet, she warned us she didn't know how it would go. We hadn't even really considered it wouldn't work out. We were crushed, devastated. My husband was at the lowest I have seen him in a long time. We started praying nonstop. We lay in bed before we went to sleep every night, praying, and claiming Exodus 14:14, 'The Lord will fight for you; you need only be still.' We kept thinking, 'God, how can it not work? We love him so much. This has to be right.' And yet again, God reminded us he loves AJ way more than we ever could. We had to trust him to do what was best. With that, we relinquished control. We had to trust God enough to know he had a purpose for AJ.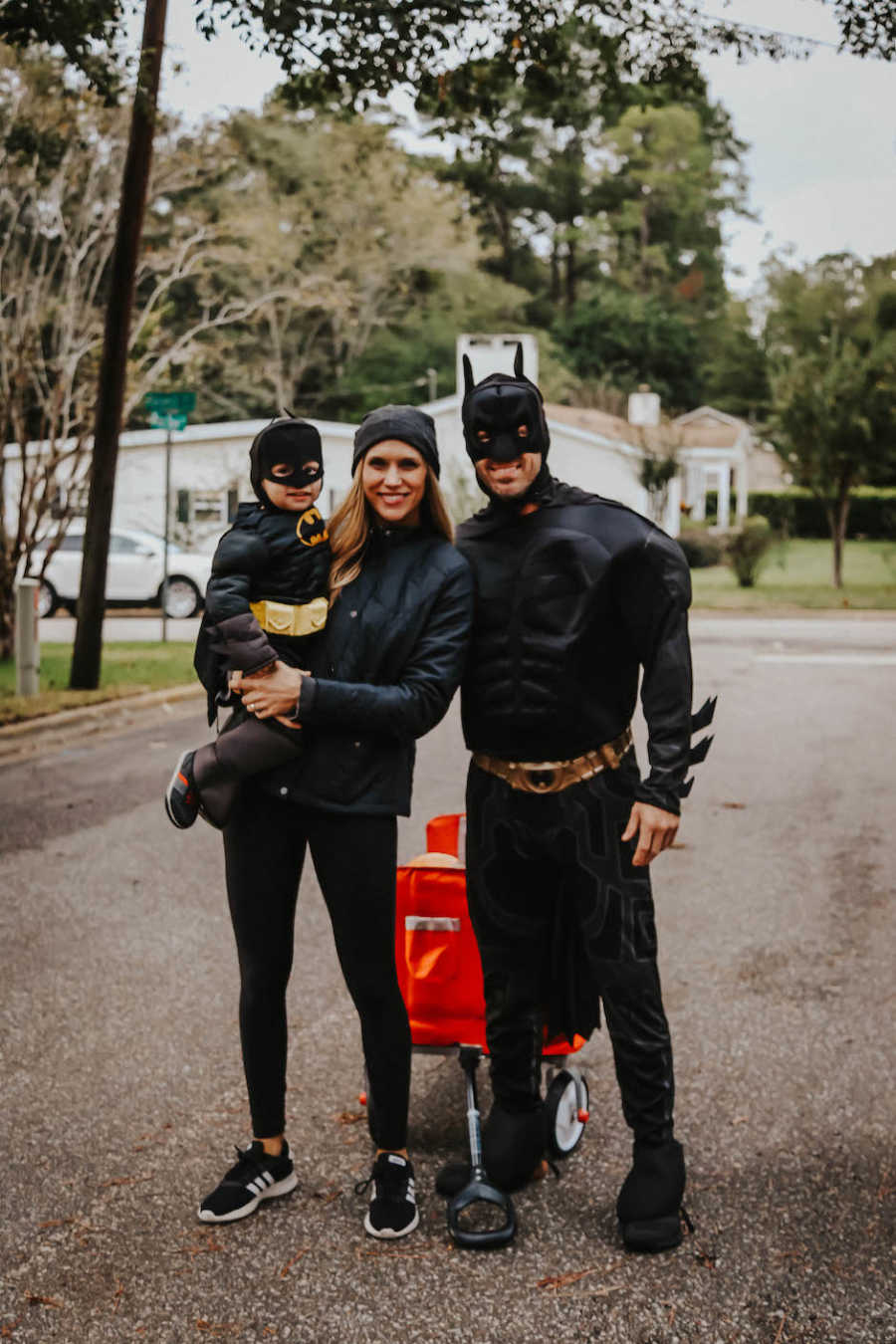 A few weeks before our court date, AJ's birth mom reached out to me saying she wanted to talk before court. I was nervous, anxious, hopeful, unsure, you name it, I felt it. I picked her up and we went to lunch. She told me she wanted to sign over her rights to AJ. She knew we were the parents he needed. That day, she gave us the ultimate gift. She chose to not let the court decide. She chose to do what she thought was best. She chose us.
On October 29, 2020, we went to court and officially adopted AJ – Abel Josiah Brazell.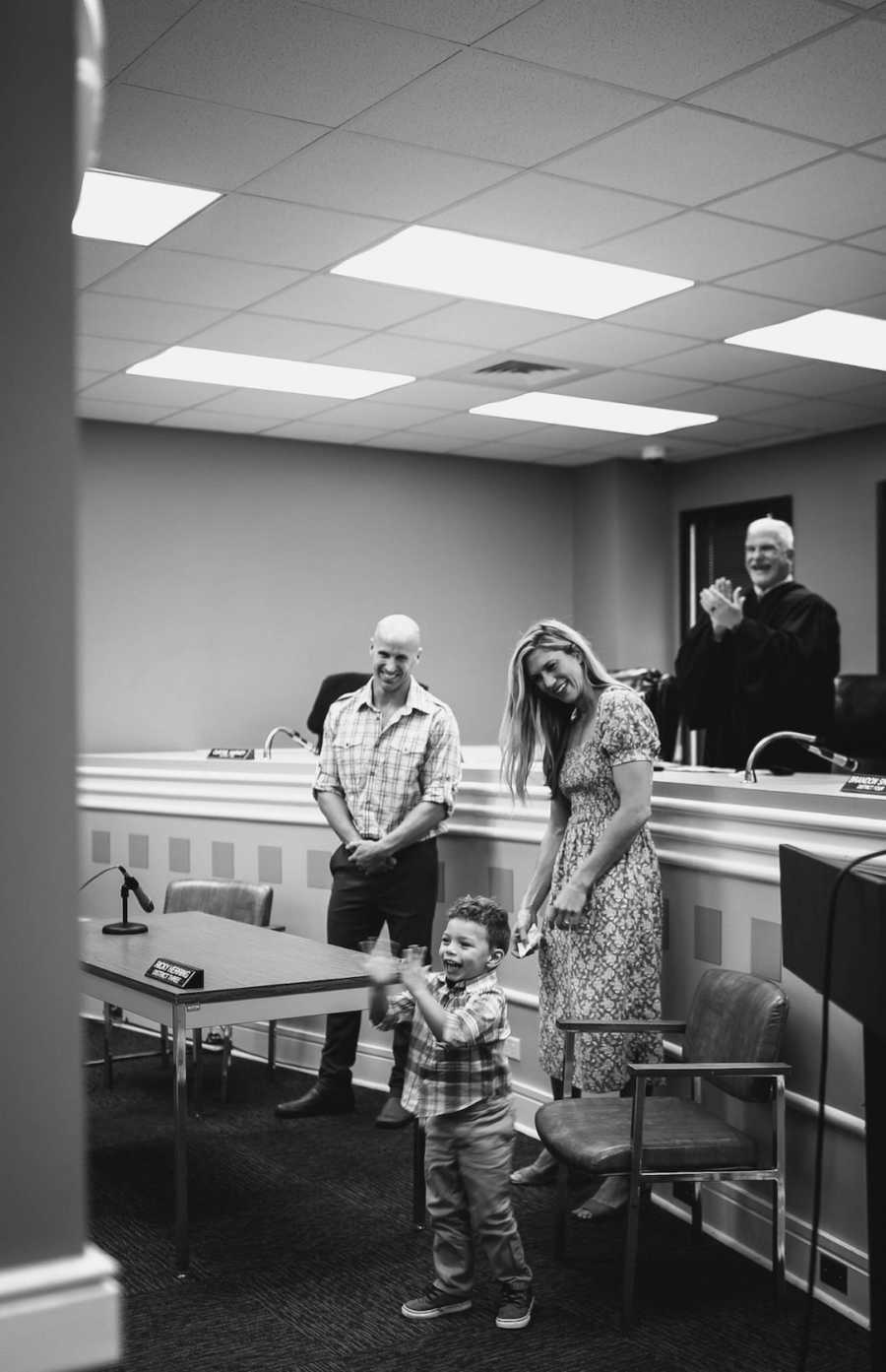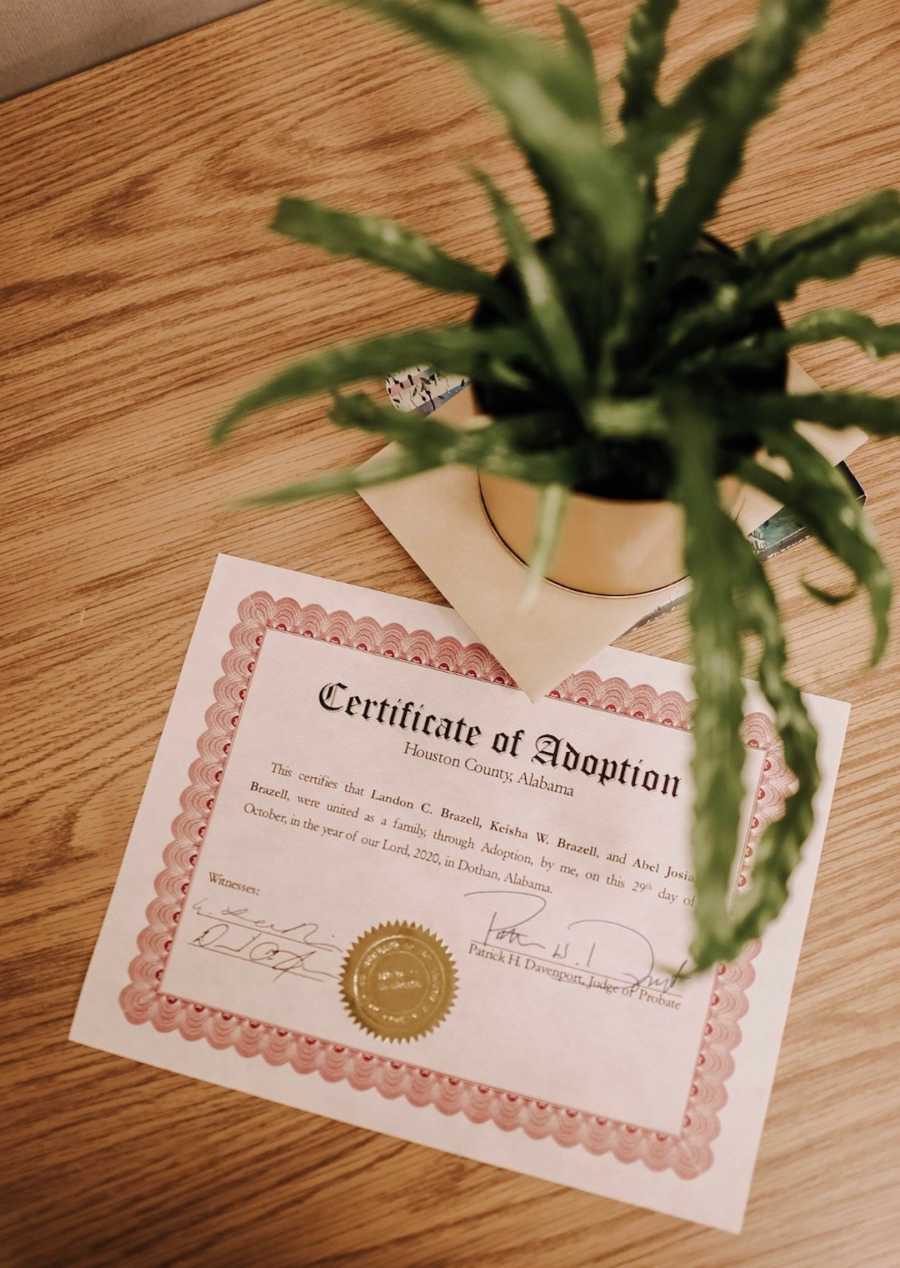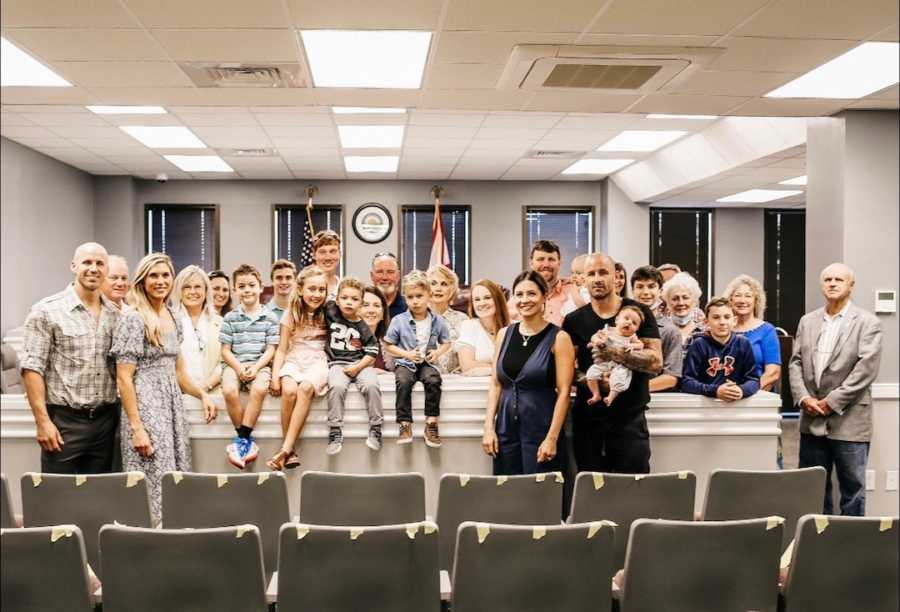 Everything suddenly made perfect sense. Why we hadn't gotten pregnant yet, why we couldn't get the medicine to prepare for the IUI, all the tears, all the prayers… it all made sense now. It was all because this little boy needed us, and we needed him. A journey that had started almost 2 years earlier had finally come to an end. But forever with our AJ has just begun."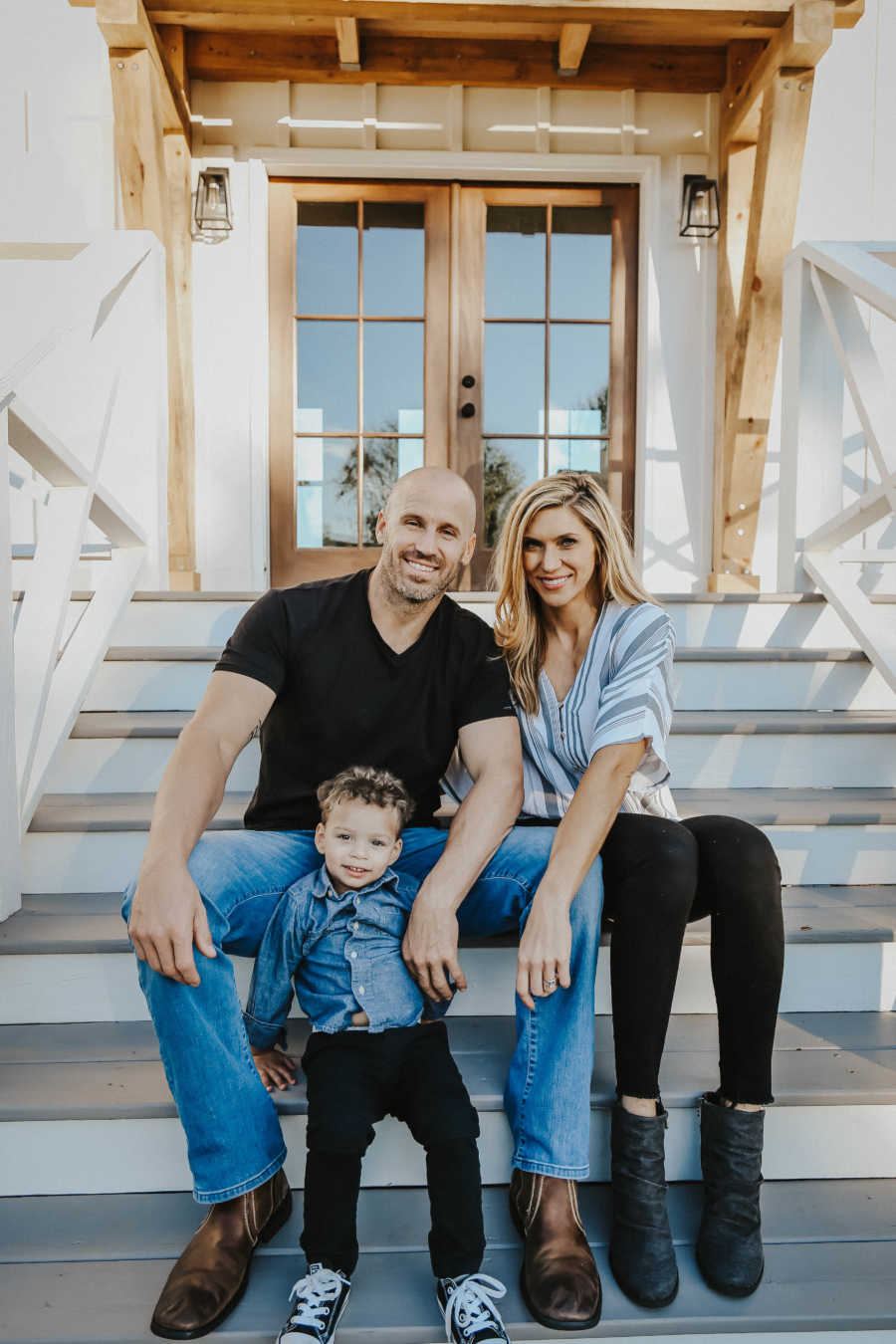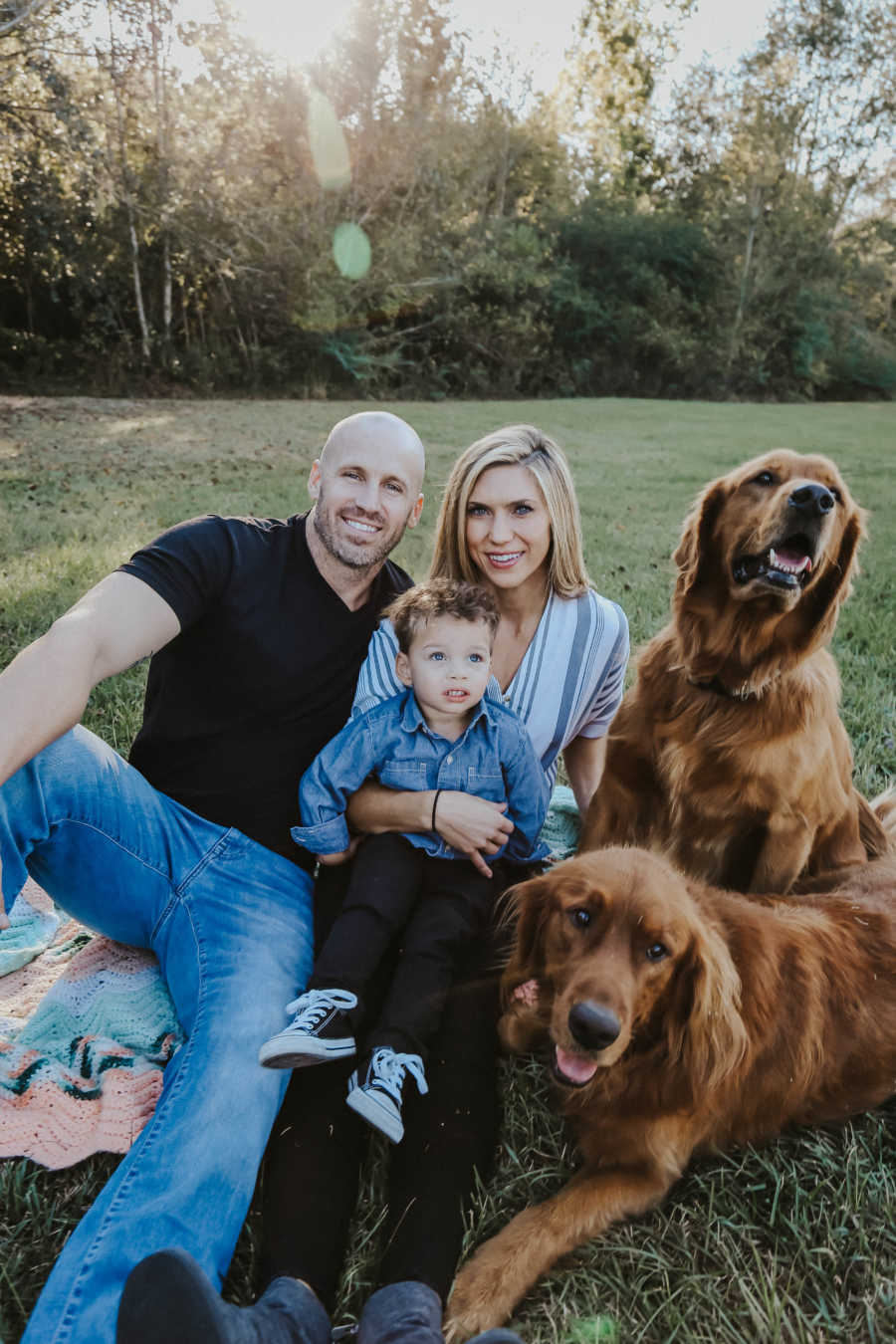 This story was submitted to Love What Matters by Keisha Brazell of Alabama. You can follow their journey on Instagram. Do you have a similar experience? We'd like to hear your important journey. Submit your own story here. Be sure to subscribe to our free email newsletter for our best stories, and YouTube for our best videos.
Read more stories like this:
'Enough. Let's take a break.' Having kids wasn't just a silly dream. I KNEW this was it.': Woman details infertility and embryo adoption journey, 'She's a gift'
'Look, it's your mom and dad!' Our hearts exploded. A wild and grand new adventure began.': Mom shares the 'unknowns' of adoption, 'I'd choose it all again'
Do you know someone who could benefit from this story? Please SHARE this story on Facebook and Instagram.