"We met when we were in eighth grade and a sophomore in high school. I remember the first conversation we had together. I totally got his name wrong. In the summer of 2006, we went on a mission trip together and became friends after that. I truly thought he would just be that guy friend and nothing more would come of it. Fast forward 4 months, we liked each other. We stayed just friends for a couple of years, started dating in 2009, got engaged in February of 2010, and married in July of 2010.
Our plans were to wait to have kids for at least 5 years but about 2 years in, our friends started having kids and so we stopped preventing. In January of 2013, we lived in Australia for 3 months. That trip for us was huge in our marriage. We learned so much about each other, saw a global perspective on God, started a home church, and made some lifelong friends. It was also a pivotal moment for me in our journey to starting a family. We had been trying for about a year at that point and with our house church, had been praying for healing for all of these people. I was prayed and yet it seemed like my health was getting worse. It was a time of frustration and questioning why God would be healing some people and not others.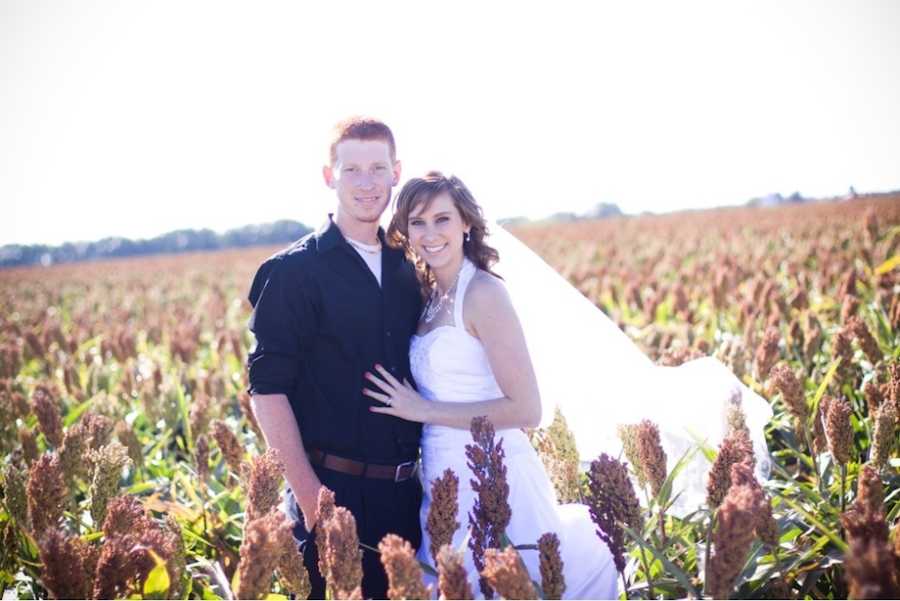 During this season, God took me to the verse, 'You don't know what I am doing now, but you will someday.' (John 13:7) Little did I know, the health choices I made on that trip were the groundwork for falling pregnant with twins 9 months later. We are still finding out the things God was doing all those years ago. Even though we miscarried both babies a few weeks later, it was confirmation this dream I had of having children and being pregnant was not just a silly dream that never would be. Once again, I was seen and known by Him!
We spent 2014 and the early parts of 2015 trying natural things to fall pregnant again. We weren't quite ready to make the leap for medical help and with our 5 year anniversary coming up, we wanted to take a big trip before we jumped into the medical world. We traveled to Asia, Europe, and Australia and it was such a good trip we still look back on with so many good memories. It also solidified how badly we wanted to do the traveling thing with kids.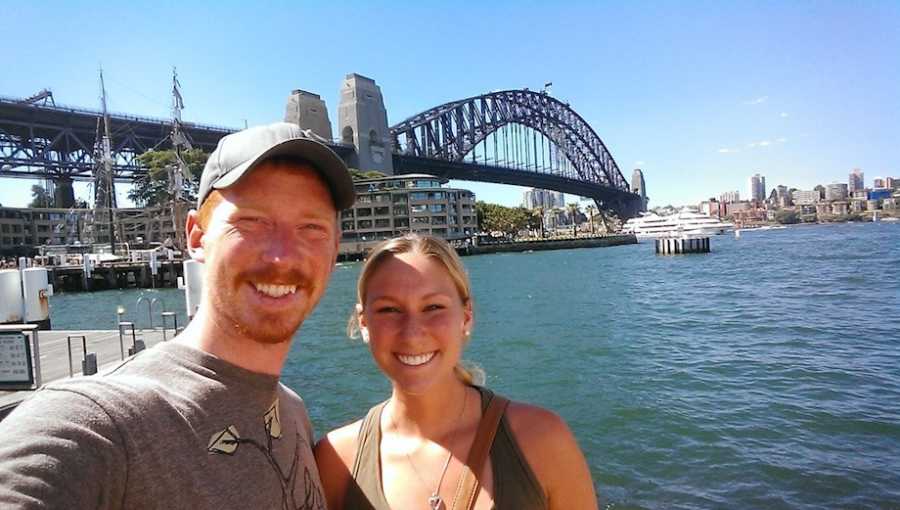 From 2016 through 2017, we went through 12 medicated cycles, 7 of those were IUI, with no pregnancies. Our doctors weren't increasing medications and wouldn't even discuss with us moving on to IVF. Finally, in the fall of 2017, we said enough and decided to take a break for a while. I remember looking into what our health care would cover and stumbling across something called 'embryo adoption.' Our experiences with adoption were rooted in having three adopted siblings and seeing how hard the foster care system was for those who wanted to adopt out of the foster care system. We had been hesitant to look into adoption.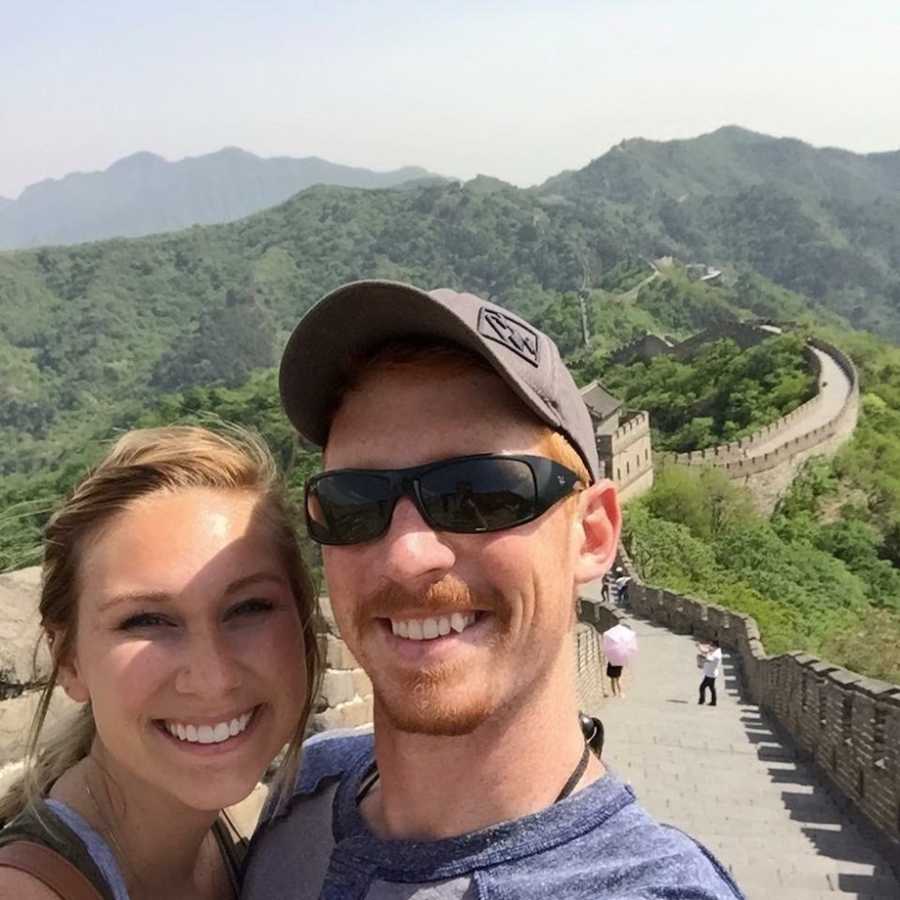 Over the holidays in 2017, I had found a website that was the national registry for adoption and had a page for embryo adoptions. It was a pretty straightforward page. You made a profile with the information on what you were looking for and could search through those who had registered with their embryos. We were trying to avoid using an agency with costs and potential red tape. It was about 2 weeks before we got any responses to emails we had sent. One couple, in particular, had reached out with one tested embryo and were very interested in us for their embryo. After we went back and forth for a few emails, we started talking about what an open adoption would look like. Once they replied back to our response, it became very clear this couple wasn't interested in donating. They essentially wanted a surrogate.
After this conversation, I knew I couldn't be trying to manage all of these behind-the-scenes issues that may arise. I didn't want to spend the rest of my life having another couple tell us how to raise our kids. I told Jason I thought we needed to just make an appointment for a phone call with the agency I had found. We wouldn't have to commit to anything, but just hear their take and their process. We went into this conversation fully believing we were just getting information but ended the call knowing this was our agency. It was amazing to have someone who helped both parties navigate their emotions, their wants, and needs and I didn't need to worry about any of it.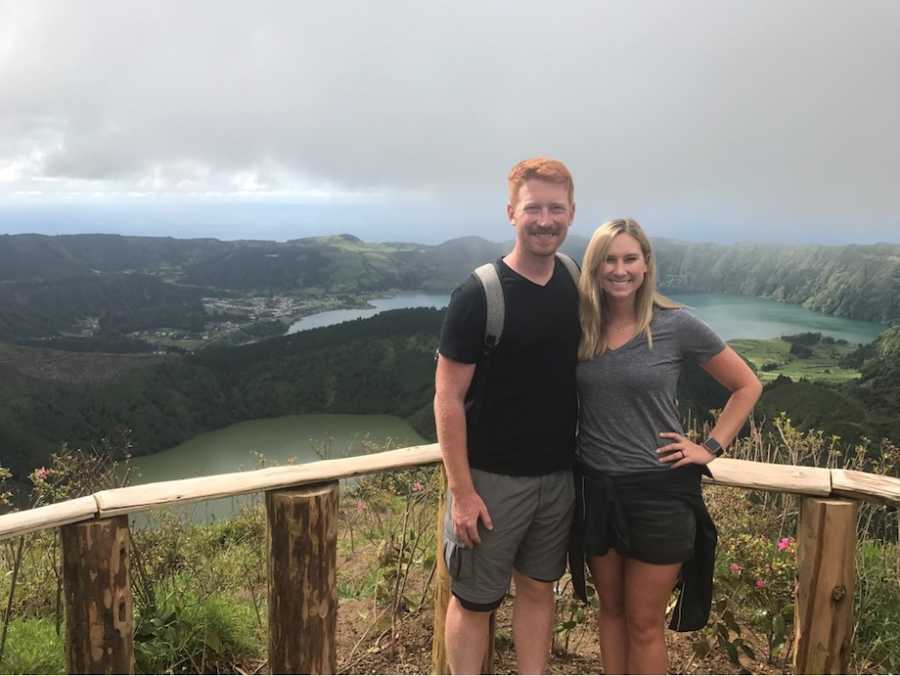 February and March of 2018 found us in Australia knee-deep in Home Study Paperwork. When using an agency for embryo adoption they require a home study, just like a regular adoption. We also had to watch six videos to help us prepare for what this type of adoption would look like. The best advice we got from those videos was to 'let go of the idea of replacing genetic children with whatever babies come from this process.' The second best advice we got was to start the conversation with the baby from the beginning. Familiarise yourself with how to talk to them about being adopted. When it is just a part of their story, it helps take away any confusion or identity struggles later.
Our home study date was April 7, 2018. We had a huge house cleaning party, all for the social worker to use the restroom and sit at our table. We cleaned for nothing, but we at least had a clean house! We got our paperwork all finalized and sent off to the agency along with a profile for them to send to any possible matches. Our profile went live on May 8, 2018.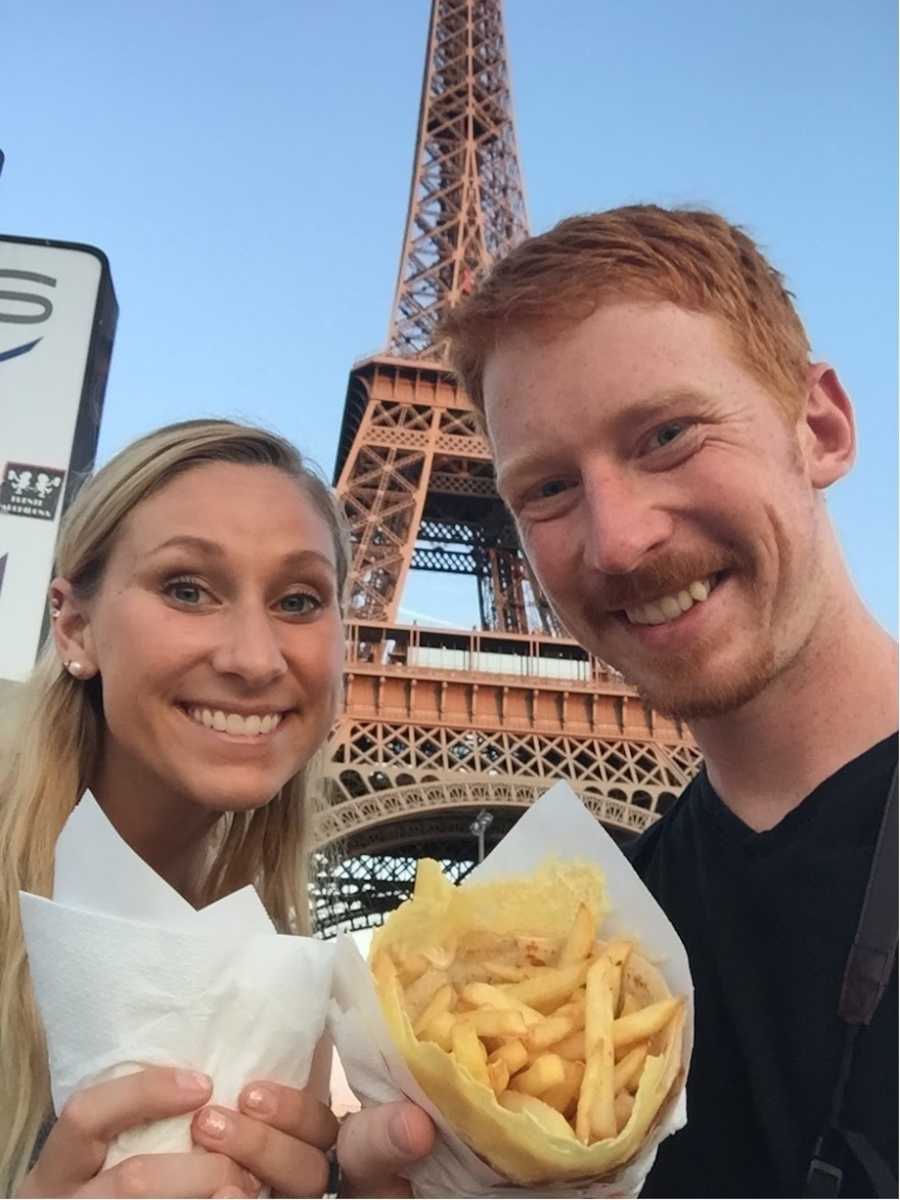 We were told it could take anywhere from 2 weeks to 12 months to get matched with our embryos. We went to Utah for my cousin's high school graduation on June 1. Jason and I had decided unless there were some major red flags, we would go with whoever they sent us first. After so many decisions of our own, it was nice to not have to choose. If someone felt like we were a match, we wanted to see where that would take us. We landed in Wichita and when I turned my phone back on, I checked my email. I had been trying to not obsessively check my email since it could be a while before we heard back. At the top of my email were the words, 'WE HAVE A MATCH!' The date was June 4! In was less than a month, we got matched.
The email said we had been matched with a couple who had 14 remaining embryos. We were given eight and they were looking to donate to another couple. We accepted the embryos. We went on a 10-day trip to Portugal with a few days in Boston. We were sitting in the park in Boston eating Chipotle when I got an email saying our embryos were scheduled to arrive at our clinic on AUGUST 8! I called the clinic to set up the next steps and they said we could transfer whenever we wanted. The joke was we couldn't transfer in September because my sister had a wedding in June so I couldn't be due in June. We set up the mock transfer for September 12!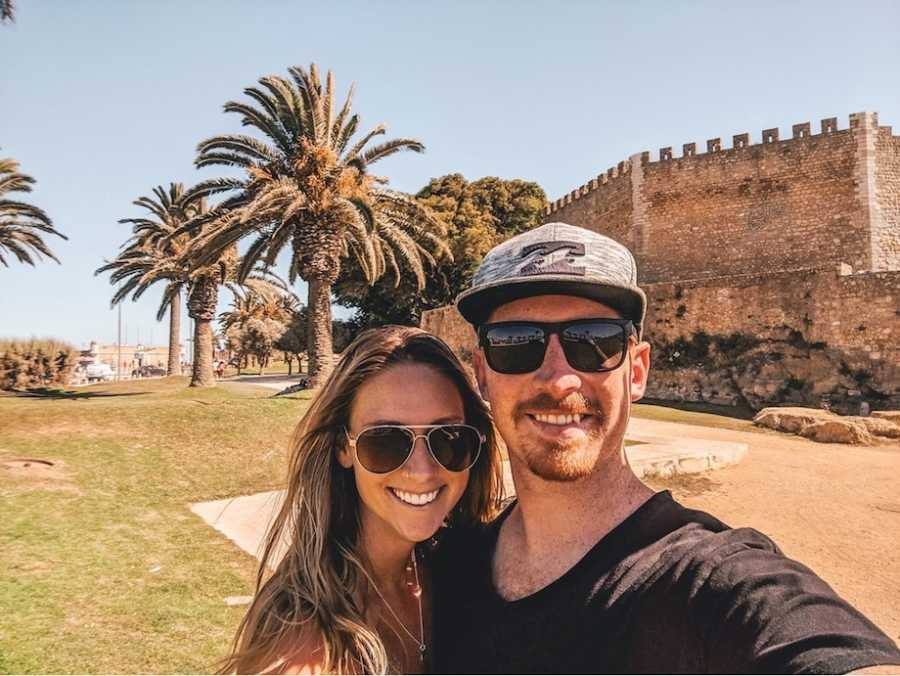 We learned our embryos were literally perfect. All eight were grade AA. I remember feeling so relieved after so much disappointment and failure, it felt like finally it was all falling into place. I had so much hope for the transfer. We transferred two little embryos on October 16. We left the clinic PUPO (Pregnant until proven otherwise)! We got some Chipotle and headed back to the hotel for my 24-hour bed rest. We watched a lot of Netflix and didn't move for 24 hours!
A few nights before we transferred, we had snow. We never have snow that early and felt like this was a reminder of how God sees us. We felt like it was a little gift from Him. His way of saying, 'I'm making a way in the desert.' He had already done the impossible and moved mountains. He gave us the gift of snowfall in early October to remind us, with Him, all things are possible! Since then, we have had two other snowfalls. The crazy part was those snows happened at kind of tough times in the pregnancy. My mind took over and thoughts started going nuts, which was weird because in my heart I KNEW this was it! I knew Satan was doing whatever he could to take away my peace, but God sent the snow as a reminder for me.
We had a 10-day post-transfer blood draw, but I started testing about 2 days after the transfer. I have no patience. I got my first positive 4 days post and then I proceeded to take eight more. I set out the 'our greatest adventure' onesie with the test to tell Jason. I started to plan to tell the rest of our friends and family. There wasn't much of a secret at that point because everyone knew we had transferred. We found out on November 15 one little embryo was growing and our due date was July 4, 2019.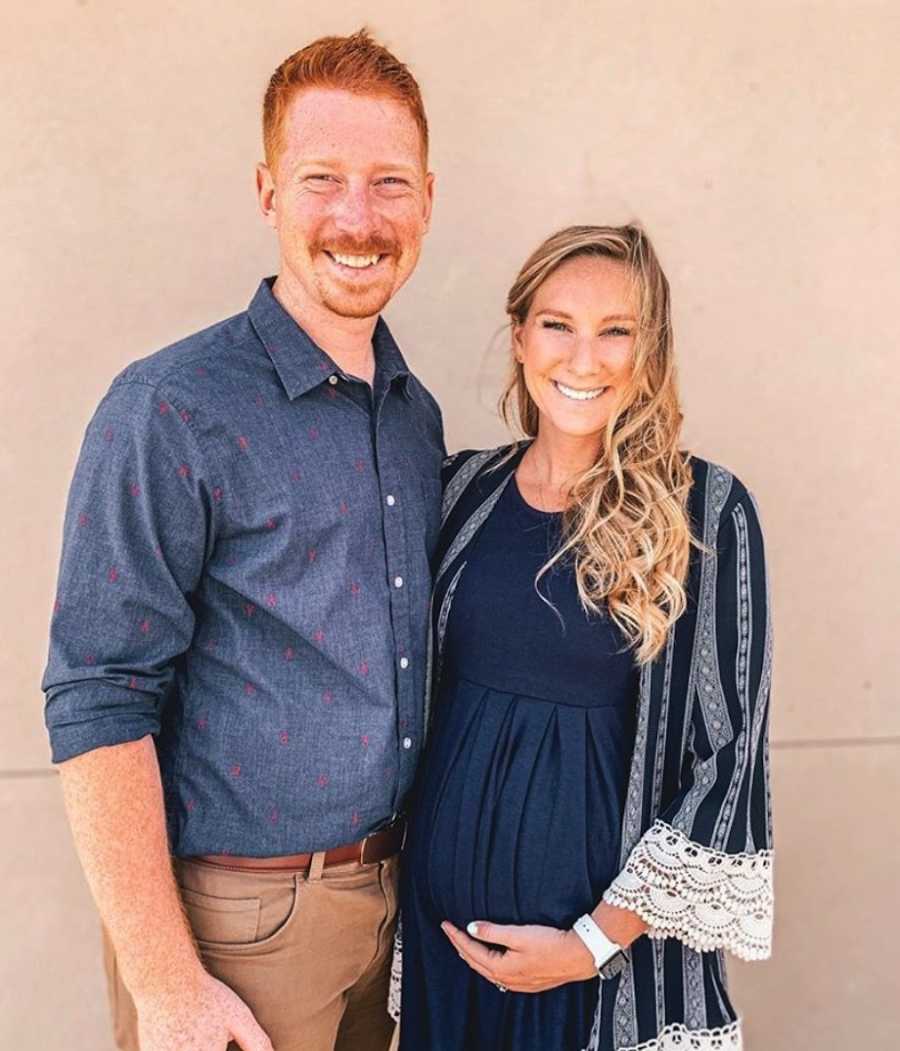 The pregnancy was such an easy pregnancy. The baby grew right on schedule and the only issues I had were major heartburn. I was able to fulfill a 6-year dream of running a half marathon while pregnant. It was such a fun time celebrating with friends and family and dreaming about who this little one would become.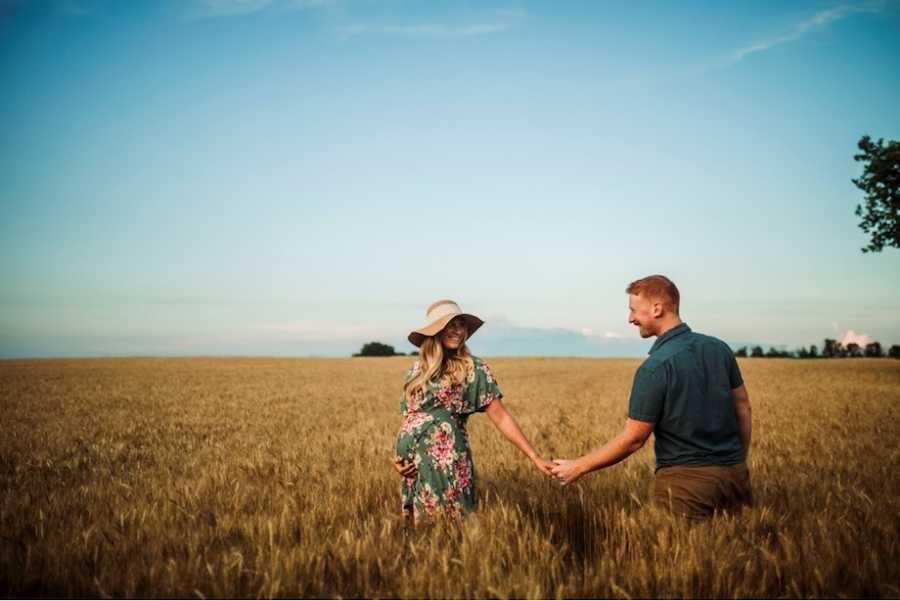 Finally, June 2019 arrived. I was planning on waiting until 39 weeks to start getting things ready for her to be born. I figured I was a first-time mom, so I for sure wouldn't be having her until at least the teens of July. I woke up in the middle of the night at 38 weeks and 4 days with my water breaking. Such a joy! Nothing was ready. I hadn't gotten a pedicure, I had no food, and the house was a disaster. My parents picked up groceries for us and I attempted to paint my nails, a bad idea while having contractions, walked six miles, and finally after 32 hours of labor, Miss Shiloh Reese was born on June 24, 2019. It was such a surreal feeling she was finally here. We had so much gratitude she was healthy and we were so very excited to get to know this tiny human.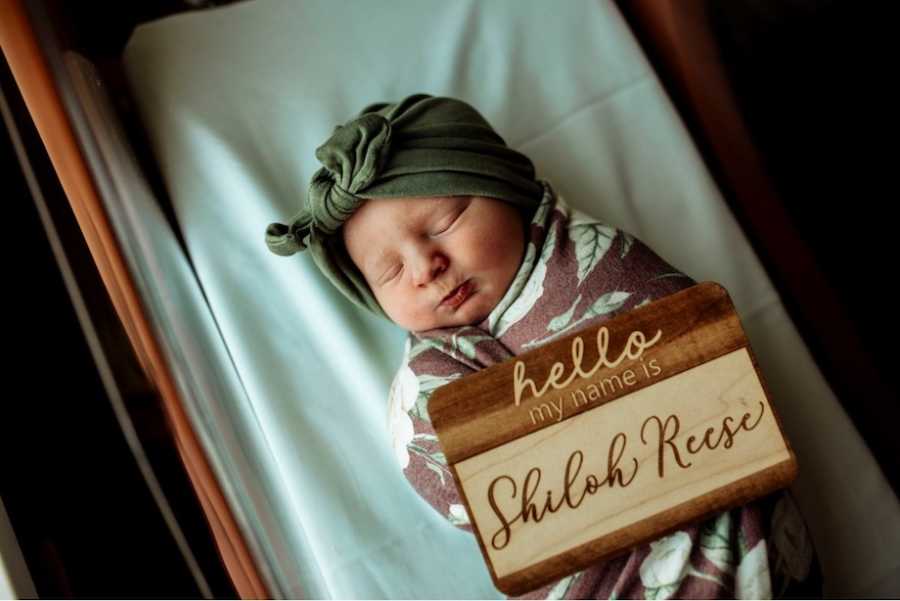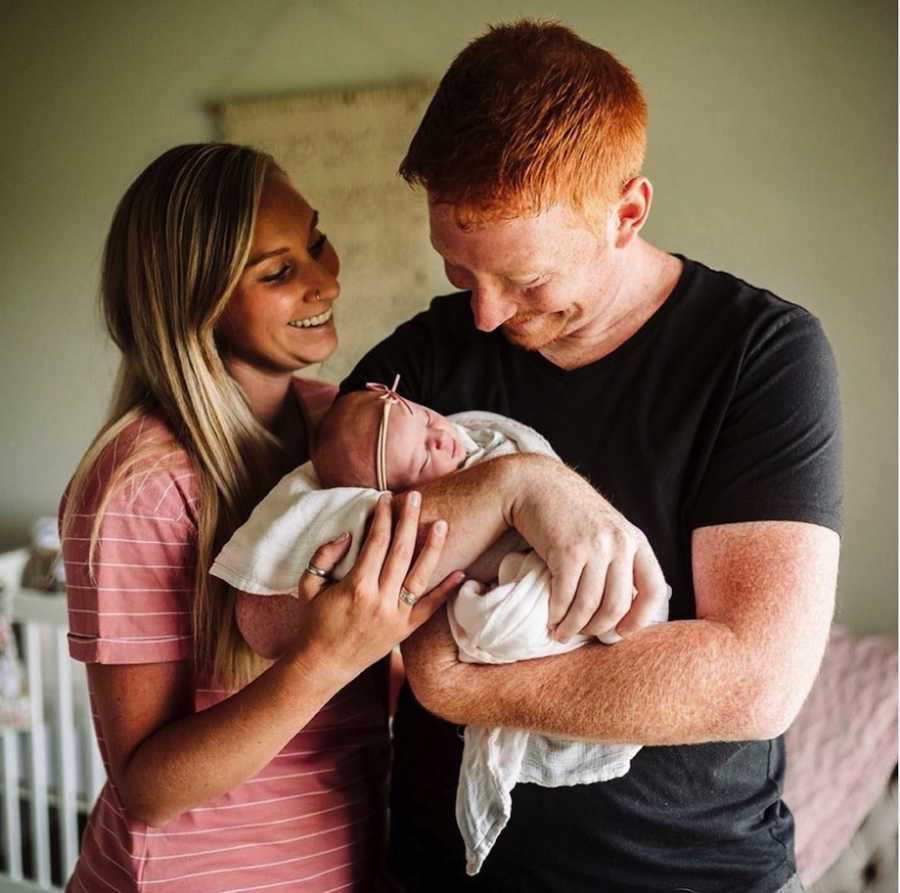 I never look at Shiloh and don't see her as my daughter. I see her genetic siblings in her a lot, which I think is so cool she has people who look just like her. She also looks exactly like Jason, which is slightly annoying the saying, 'I gave birth to her and she looks just like her father' still applies in embryo adoption. But I also know how merciful God is by giving Jason that gift. It's been a crazy and fast 17 months of adventuring with our little nugget. She's full of spunk and sass, joy, strong will, independence, snuggles, and giggles. We pray as she continues to grow the Lord will bless her and give her peace. She will bring joy and encouragement to those she meets and her heart will love those around her."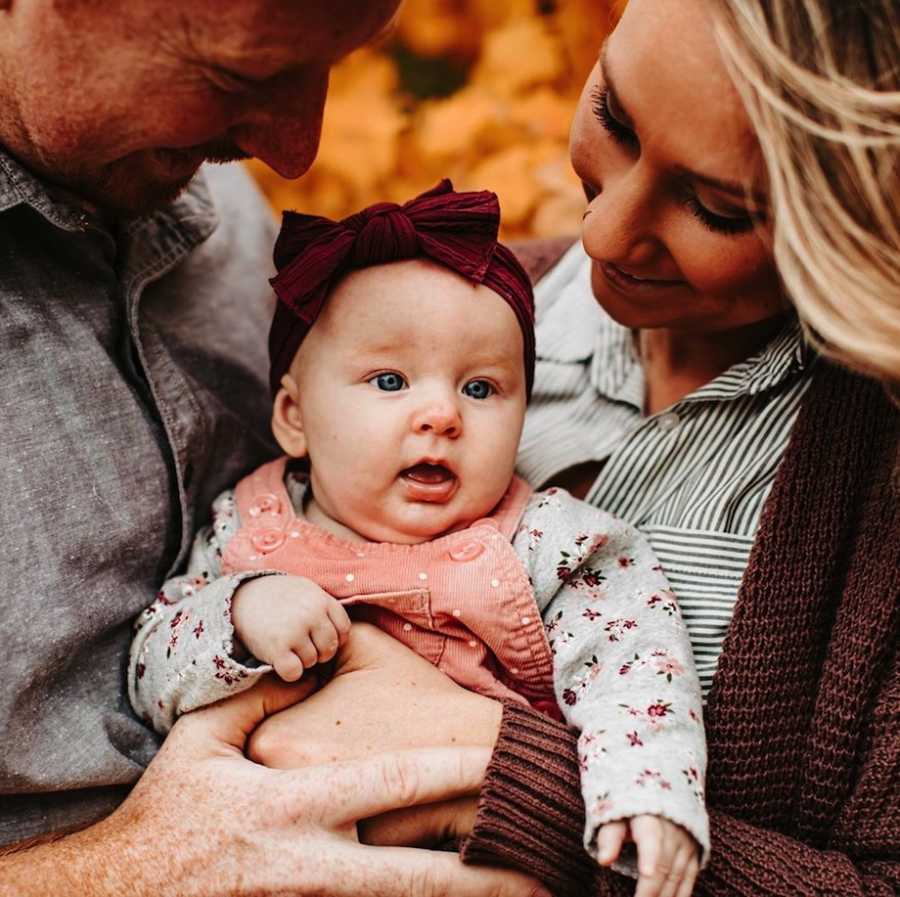 This story was submitted to Love What Matters by Jason and Shelbie. You can follow their journey on Instagram. Do you have a similar experience? We'd like to hear your important journey. Submit your own story here. Be sure to subscribe to our free email newsletter for our best stories, and YouTube for our best videos.
See more stories about infertility here:
'I WILL have you pregnant within 3 cycles.' We endured the loss of 8 embryos. No baby.': Woman describes infertility battle, 'Never give up, no matter how tough the battle'

'Millions of dollars later, we're finally home. I get to spend each day with the most amazing 14-pound child imaginable. Dammit, Baby B.' Family's amazing journey to overcome infertility
Spread beauty and strength for others. SHARE this story on Facebook with family and friends