Disclaimer: This story contains details of miscarriage that may be triggering to some.
"I fell in love with my husband at the age of 15. We met in high school and started dating when I was a sophomore and he was a junior. I dreamed of the life we now have; I just didn't know at the time all of the things we would face together. We graduated high school and went off to the same college. We moved from Houston, Texas to Springfield, Missouri for college. We got married after we graduated from college and began our amazing life.
About a year after being married, we found out we were expecting our first baby! It was so exciting. Everything with my pregnancy was going well, until it wasn't. My doctor had concerns about some of my bloodwork and brought me in for additional testing. This is when I found out I was a sickle cell trait carrier.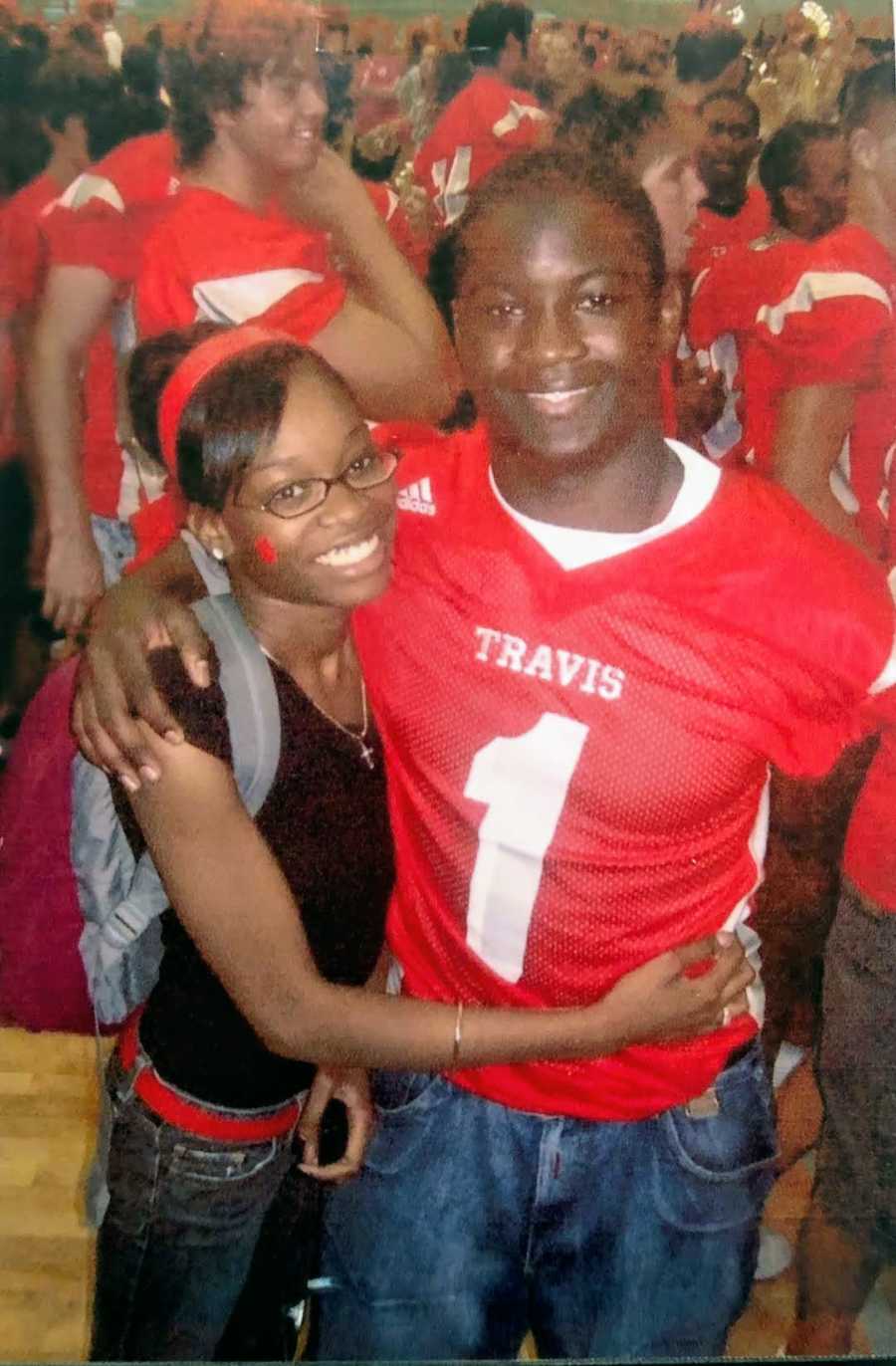 At the time, I had no idea what this meant or why I had never known about it. Sickle cell disease is a group of disorders which cause red blood cells to become misshapen and break down. With sickle cell disease, an inherited group of disorders, red blood cells contort into a sickle shape. The cells die early, leaving a shortage of healthy red blood cells (sickle cell anemia), and can block blood flow causing pain (sickle cell crisis). Infections, pain, and fatigue are symptoms of sickle cell disease. The doctor then requested my husband get tested, and we found out he was also a trait carrier. We weren't sure what was in store for us, but we prayed and believed our baby would be all right. With two parents being trait carriers, we knew there were a few options for our baby. The baby could have the trait, be born with the disease, or have nothing at all.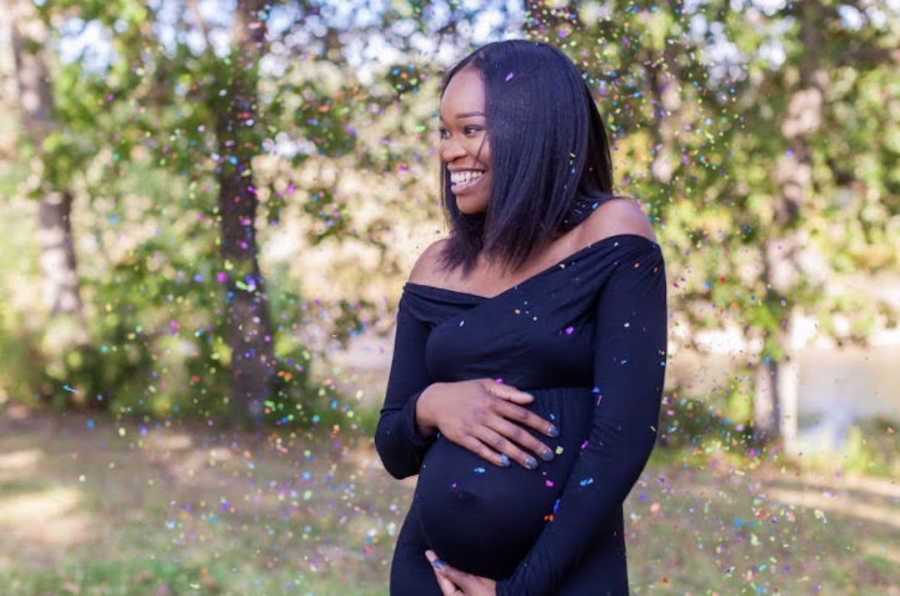 We had the option of getting my amniotic fluid tested before our baby was born to see if it would come back positive for sickle cell disease, but we opted against it. My pregnancy went on very normally, and in January of 2016, I delivered a very healthy and happy baby boy. Our world was complete, and we were so happy to find out he was a sickle cell trait carrier like us, and he did not have the disease. We were over the moon to be parents and enjoyed our growing family more than anything. Fast forward a year and some change, and we decided we wanted our son to have a sibling. We quickly conceived and spent those first few weeks wondering if we'd get a girl or a boy this time. The pregnancy resulted in a miscarriage and our lives were shattered. We literally never thought this would ever happen.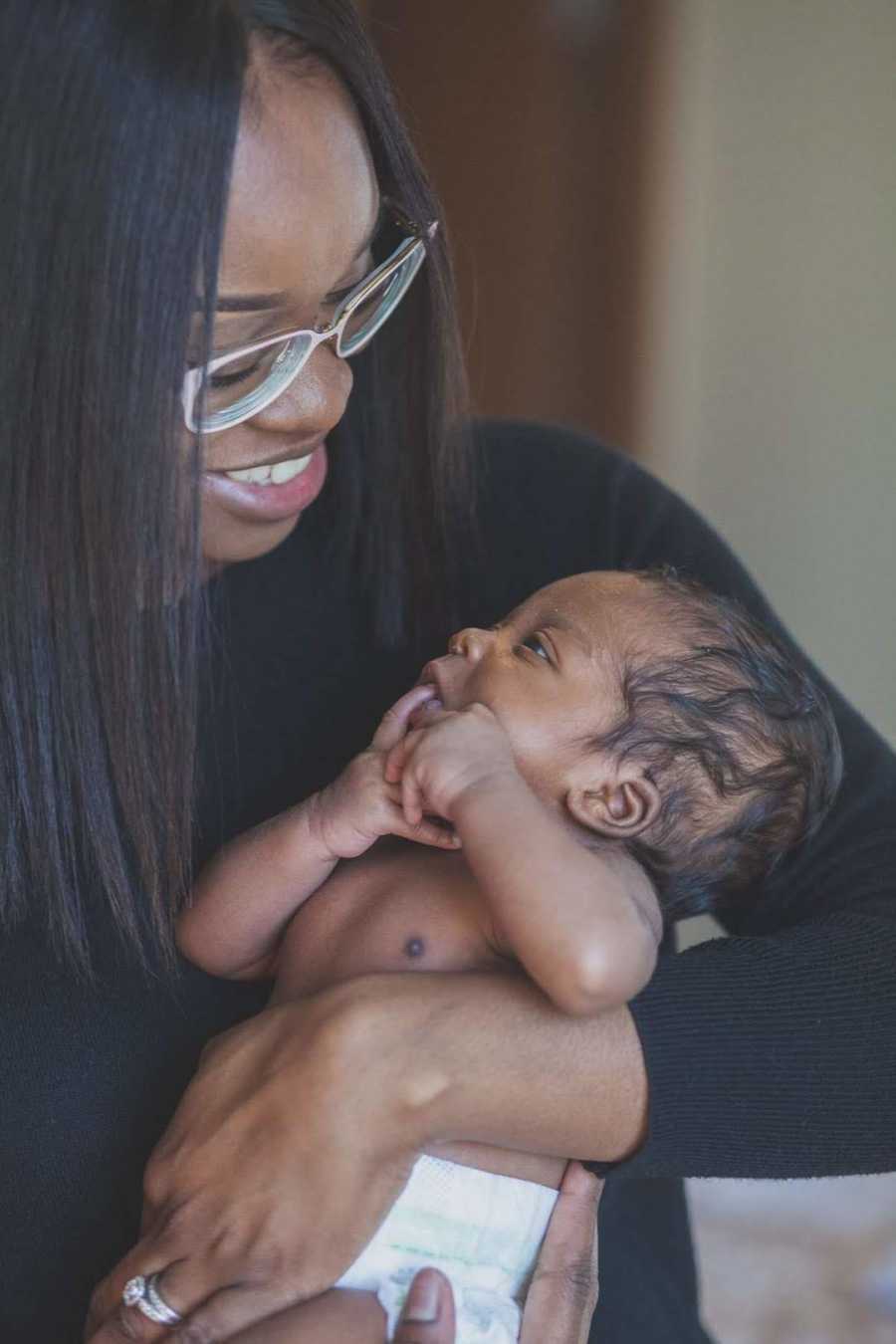 After some time had passed and we had healed from the pain the miscarriage had caused, we decided to try again. We conceived and that pregnancy also resulted in a miscarriage. I began to lose hope and wonder if I'd ever be able to give my son a sibling. We tried again, and this time we made it past the miscarriage window (12 weeks), and everything was going well. The pregnancy was smooth, and I was so excited to have my rainbow baby. My husband and I knew there was a chance for the baby to have sickle cell disease, but we just believed we would get the same result as we did with our first child. We were less worried this time, knowing what we were going into. We didn't have the surprise factor this time around. In November of 2018, our second son was born. Zo came into this world so fast and has changed the course of our lives ever since.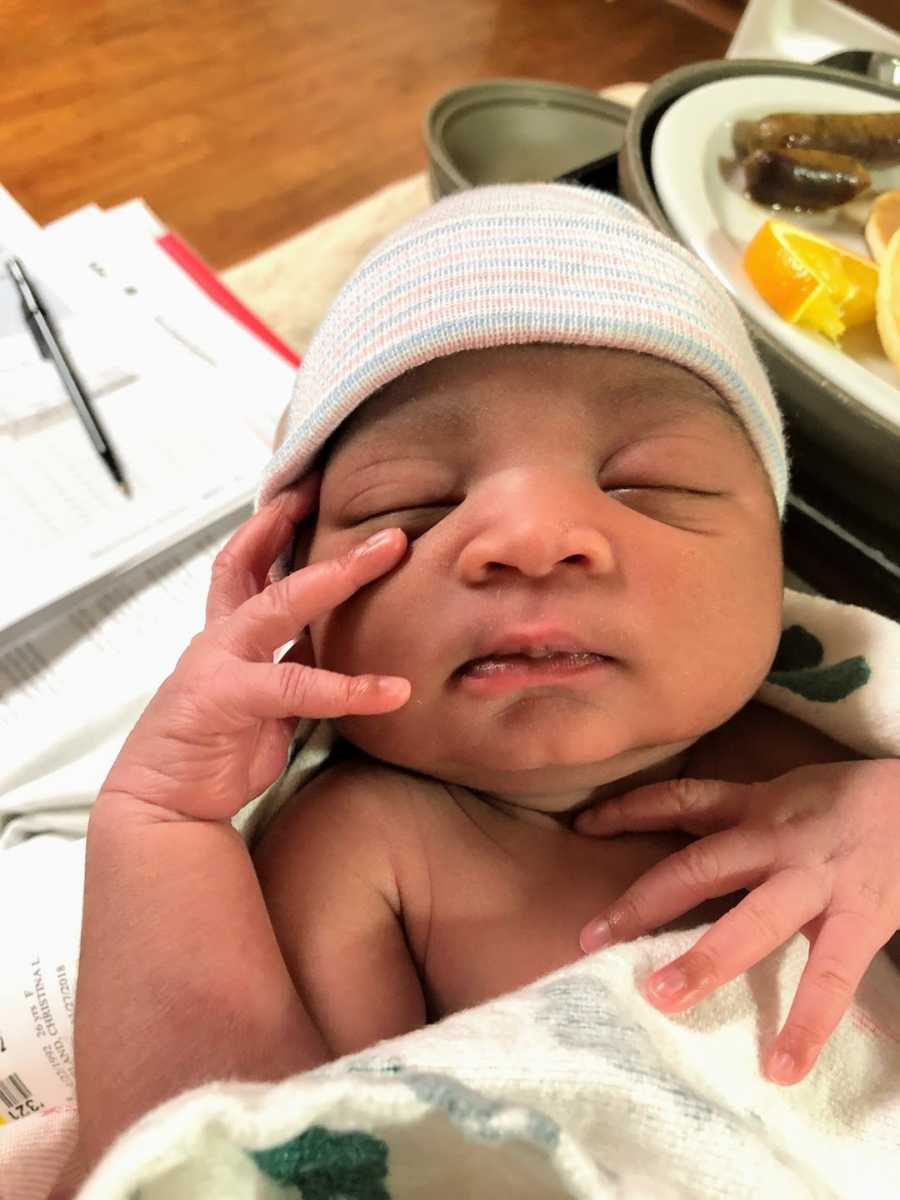 He was a healthy and happy baby boy. We were so overjoyed. We knew the test results wouldn't be in for a few weeks. I still remember the call I received. Zo was 2-weeks old, and the call went like this:
'Hi Janelle, I wanted to call and let you know the test results are in, I hate to tell you this, but it looks like Zo has sickle cell disease.'
'He has it? He has the disease?'
'Yes, it looks like it, but this is just the preliminary results, and you'll have to go see the pediatric hematologist in a few months to confirm.'
I couldn't hear anything else after. I was holding Zo during the phone call and I remember just looking down at him and wondering what this all meant. The tears started to flow and my heart sank. I couldn't believe the news I had just received. I concluded the phone call with the doctor telling us he needed to start a prescription for penicillin immediately and he would be taking it until he was 5 years old. I was so devastated. Here I was with a brand-new baby who had a disease I was so unfamiliar with. My husband was shook, and so was I. Thankfully, his strength got us through those first few weeks. I so desperately wanted to know more and needed answers.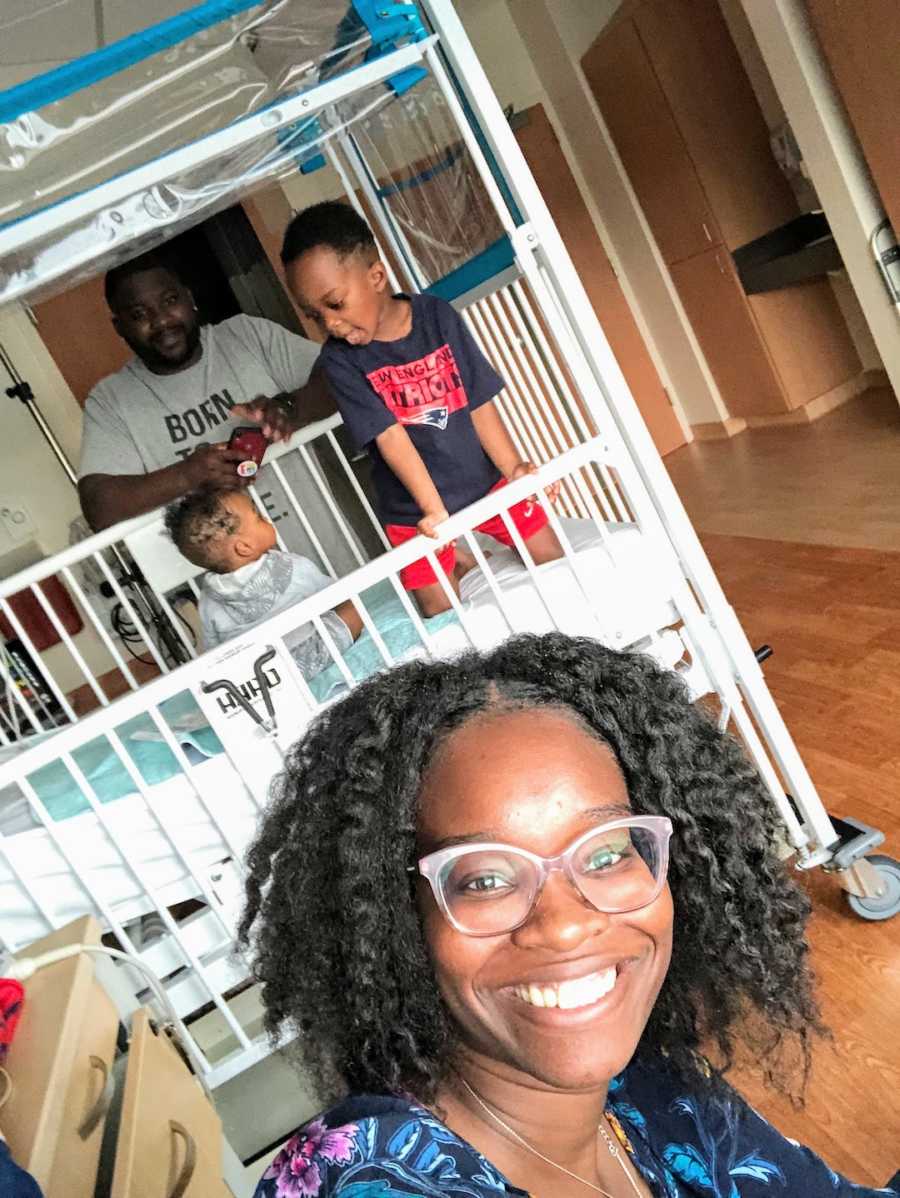 We had to wait until Zo was 3 months old for the official appointment that would let us know about his health. After waiting for what felt like forever, we finally had the appointment. We drove 3 hours to see the pediatric hematologist, and they were so great. They sent us home with so much educational stuff and answered all of my questions. There was so much to learn and teach others. Shortly after this appointment, we got the confirmation Zo did have sickle cell and he had sickle cell SS, which was the worst strain to have. We did our research and protected our baby as best we could. I went back to work, and Zo and Zaiden went to day care. After one week of daycare, the first hospital admission came.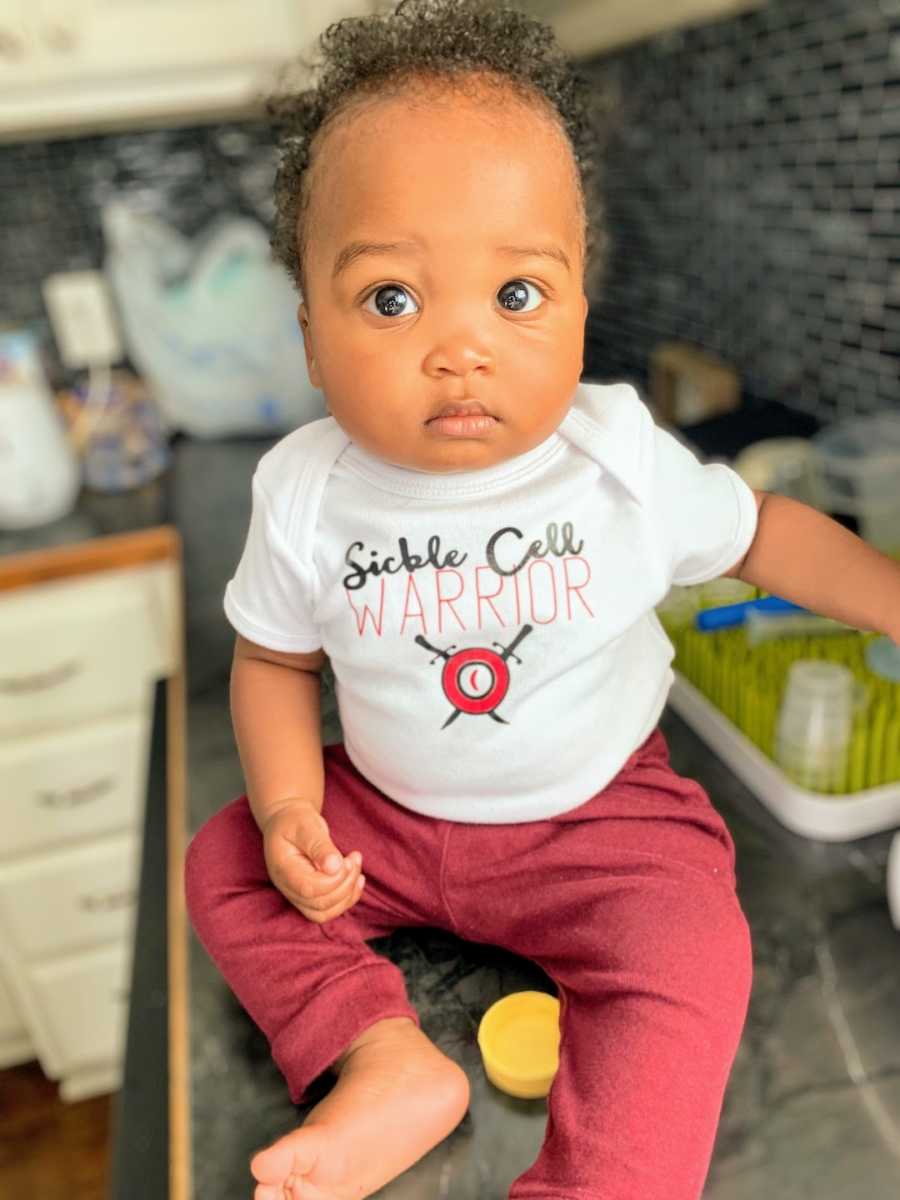 Zo had caught something from daycare, and this caused him to spike a fever and be admitted. This was such a hard time. Our little, tiny baby with an IV in his foot looked so weird in the big hospital bed. The IV was the hardest part. Watching a team of three or four nurses struggle and poke your baby with a needle is such a helpless feeling. It wasn't fair that he was there, but we were thankful he was getting the treatment he needed. The year continued and so did the hospital admissions. In 2019, Zo went on to be admitted to the hospital six times and he needed three blood transfusions. Each time it was hard. There were plenty days where we struggled, I questioned and cried and was thankful and continued this cycle over and over.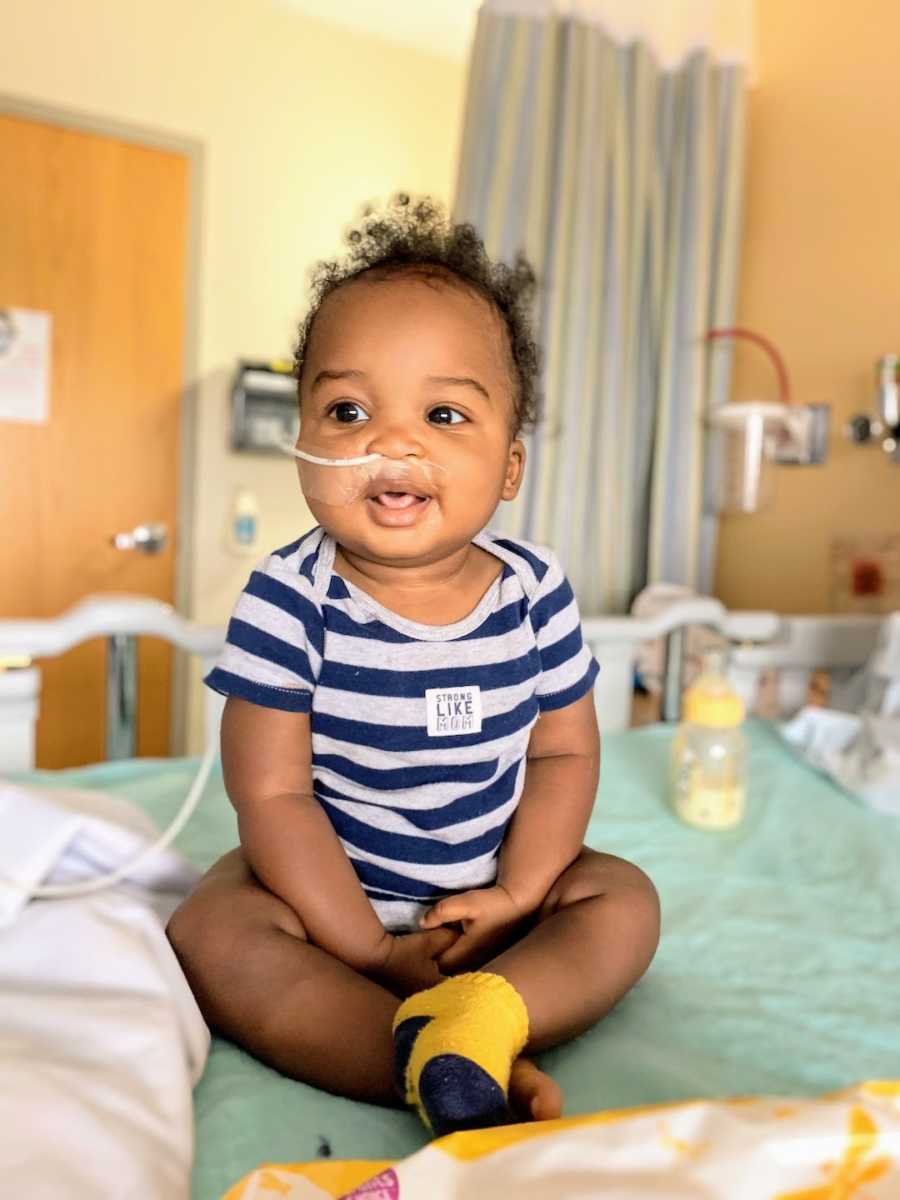 This year was so hard for my family, but so so hard for my baby. As soon as he would get discharged from the hospital, we'd have to go back to work, so this meant back to daycare for him. It felt like clockwork because it'd only be a few weeks before we were back at the hospital with something else. Zo ended up being in the hospital for his first Labor Day, Halloween, first birthday, and a week before Christmas. He is such a warrior. Even in the midst of such a hard year he kept smiling and always spread joy. I learned a lot about myself this year. I also learned how to advocate for my child. I think this was half of the battle. You feel like you shouldn't have a say since you didn't go to school to be a doctor. I quickly learned my mother's intuition was what was best for my son.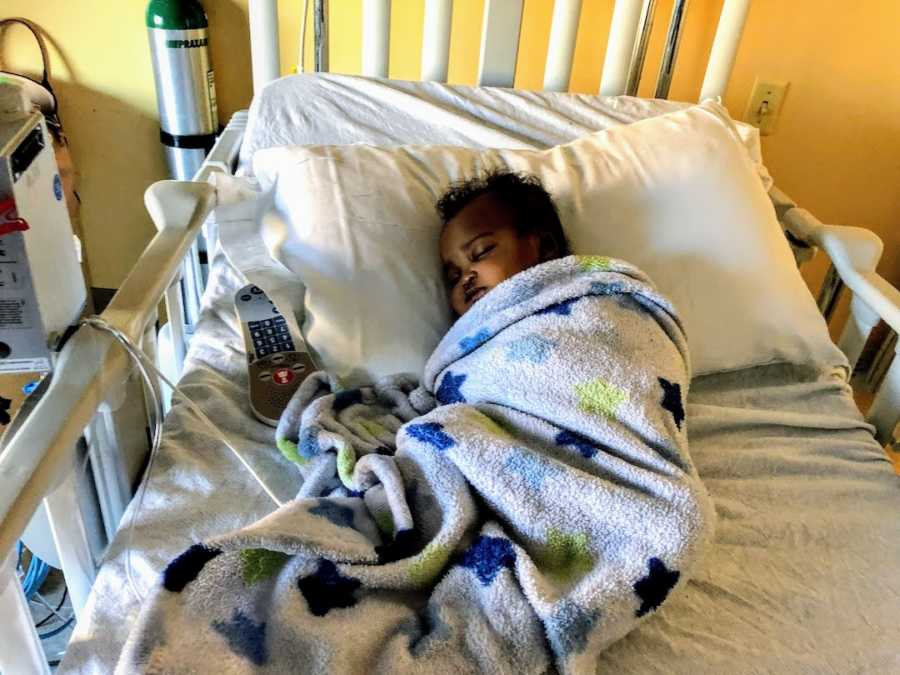 Unfortunately, we got used to the hospital. Fortunately, the pediatric staff cared about us and treated us so well. We truly turned lemons into lemonade that year. Despite everything we were dealing with the one feeling that always came back to me was thankful. I remember how sad I felt when we miscarried and how badly we wanted another baby. Although the life Zo had to face wasn't easy, I was so thankful for him, and I still am. 2020 did us a slight favor in allowing us to stay home during quarantine. Zo started some new medicine, and combined with staying home he remained healthy all year. Things were starting to feel great again. To have him go an entire year with no hospital admissions was amazing. In 2020, we welcomed our third son. We worried about him also having SCD and what that would look like for our family.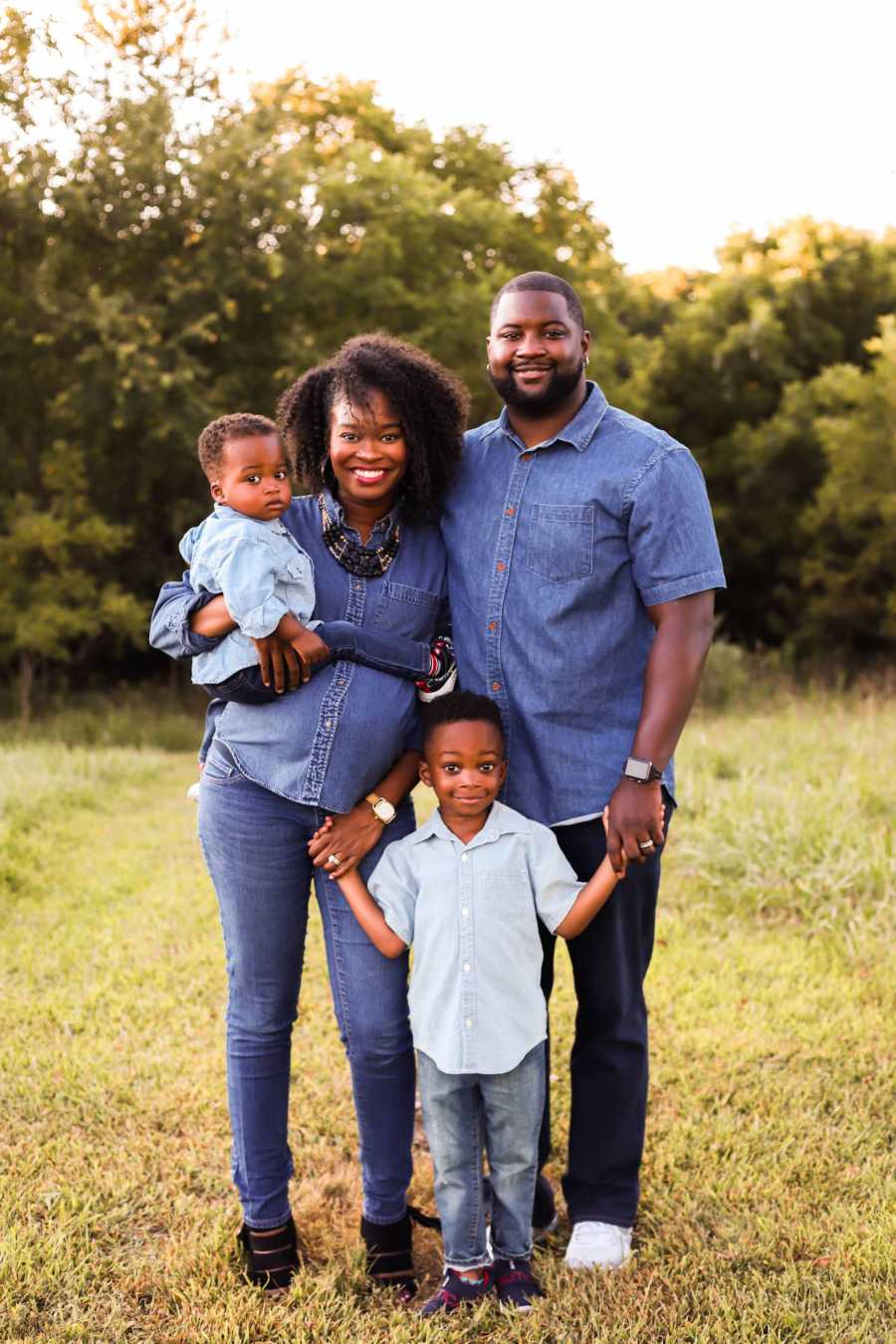 Having one child dealing with such a serious disease is difficult enough. Thankfully, he is a trait carrier and does not have the disease. So now we have three beautiful boys and two of them are trait carriers and one has the disease. We spend a lot of our time doing what other families do, but there are times where we have to stop because Zo has suddenly fallen ill, and all of his needs are urgent. We've learned so much over the past 2 and a half years. I've also cried a lot during this time. The hardest part of having a child with SCD for me is knowing it is something I passed onto him. It makes my mom guilt so much worse sometimes. I know I didn't choose to do this, but sometimes it really gets to me. Today, though, I am extremely thankful for his medical team and the care they give him.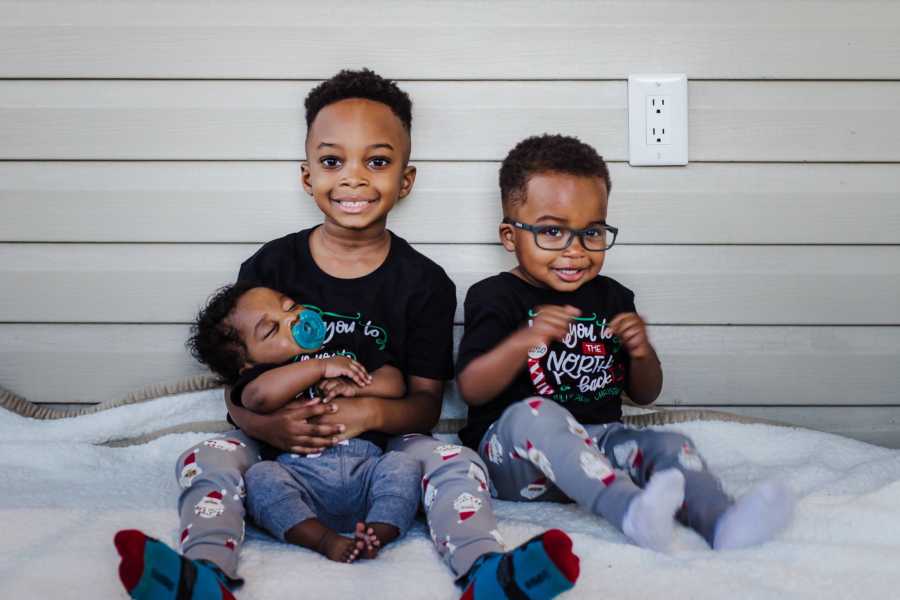 I don't know what the future holds for my baby, but I do know God works in mysterious ways and he chose my husband and I for this journey. We are so honored to be Zo's parents and we will spend the rest of our lives striving to help our son live his best life, seeing complete healing, and sharing our story to help other families along their journey. Sharing has been the biggest healing for me. When I was keeping everything private, I just kept feeling so overwhelmed and overcome with all types of emotions. Sharing has allowed my husband and I to develop a strong community of people who love our family and will step up to help us with anything. Having a child will a serious illness isn't easy, but waking up every day and choosing to love him and give him the best life anyway always is!"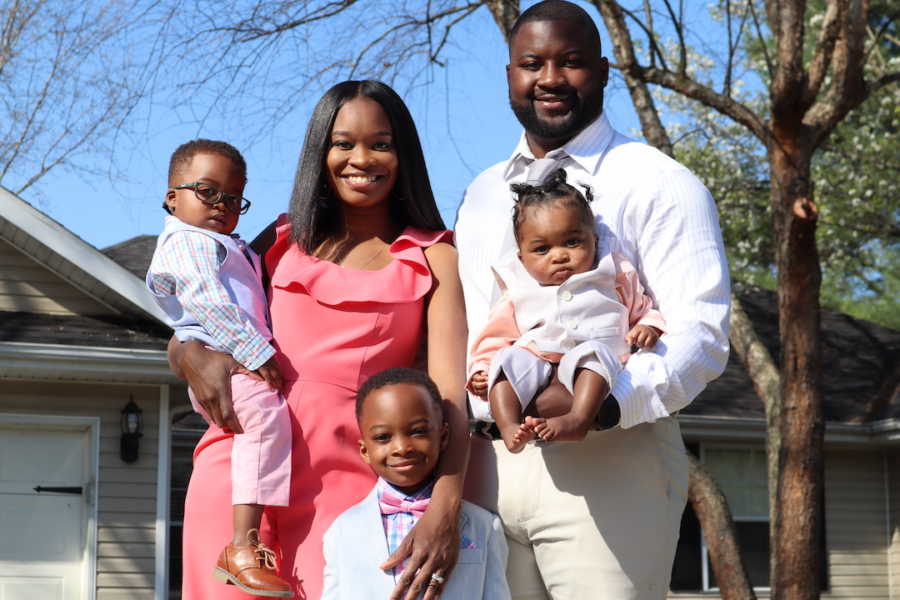 This story was submitted to Love What Matters by Janelle Billy of Springfield, Missouri. You can follow their journey on Instagram, YouTube, and their website. Submit your own story here, and be sure to subscribe to our free email newsletter for our best stories, and YouTube for our best videos.
Read more touching stories like this:
'My daughter was struggling with surgery when a young Marine reached out. 'Pip has touched my life.' He sent a package in the mail.': Special needs mom thanks stranger for act of kindness
'I yelled, 'Someone tell me what is wrong!' Tears streamed down my face. I knew something was different about this pregnancy, and it was NOT just the pandemic.': Teen mom turned special needs mom shares journey with Down syndrome
'My daughter was born different, but her. life. is. not. sad.': Special needs mom urges 'normalize disabilities'
'We see you put self-care on the backburner, skipping workouts and coffee with friends for an IEP meeting. You are miracle workers, moving mountains by sheer will.': Husband pens sweet letter to special needs moms, 'You're the epitome of beauty'
Provide beauty and strength for others. SHARE this story on Facebook with friends and family.