Disclaimer: This story contains details of sexual assault that may be upsetting to some.
"I watched the clock turn to 12:00 midnight and wished myself a happy 15th birthday while laying on an air mattress in the living room of a friend's parent's house as my case worker tried for a month to find a family who would take care of a teenager.
My path to foster care was paved through years of sexual abuse at the hands of eight people, six of them were one-off incidents and two were prolonged. I was scared, but part of me was excited the sexual abuse was over. Little did I know removal trauma, cPTSD, placement breakdowns, self-harm, suicidal ideation, and a group home were waiting for me to round off my childhood with an ACEs score of 8.
Childhood and Abuse
My name is Eva, and I was born in Tamil Nadu, India. I was raised in a predominantly female household which is always busy with friends and family visiting. However, I never remember meeting my dad, but I knew he worked in Singapore so I could receive a private school education…or so I was told. I yearned for a dad. I would wave to every plane that passed by hoping if only my dad could see me, then he would come back to be with us.
When I was about 5, I went to visit my granddad's grave as we had done many times before. We reached the grave after wading through tall un-mowed grass, and a stray dog followed us…I sat on the grave, tracing my fingers on the headstone, carefully sounding out the letters engraved on the stone.
I read my granddad's name slowly, then the dates of his birth and death. But there was another name, carved in the same font and size, I continued to read, and this name turned out to be my dad's name, and the dates under his name were his birth and death.
My older cousin later confirmed my dad never worked in Singapore but rather he had been dead since I was a toddler and my dad and granddad were buried in the same grave. I don't know why no one told me my dad had passed away when I would frantically wave to planes or ask when he was coming back from Singapore, but this was the beginning of a childhood of disappointment and betrayal.
Living in India without a male figure in my family meant I was an easy target to perpetrators. My earliest memories consist of several incidents of sexual abuse at the hands of a 50-year-old man. Then, from the ages of 5 to 14, I was sexually abused by seven men and one older girl. Of the eight people, two went on to perpetuate this abuse against me for years. They turned my childhood into a hell I thought I would never escape.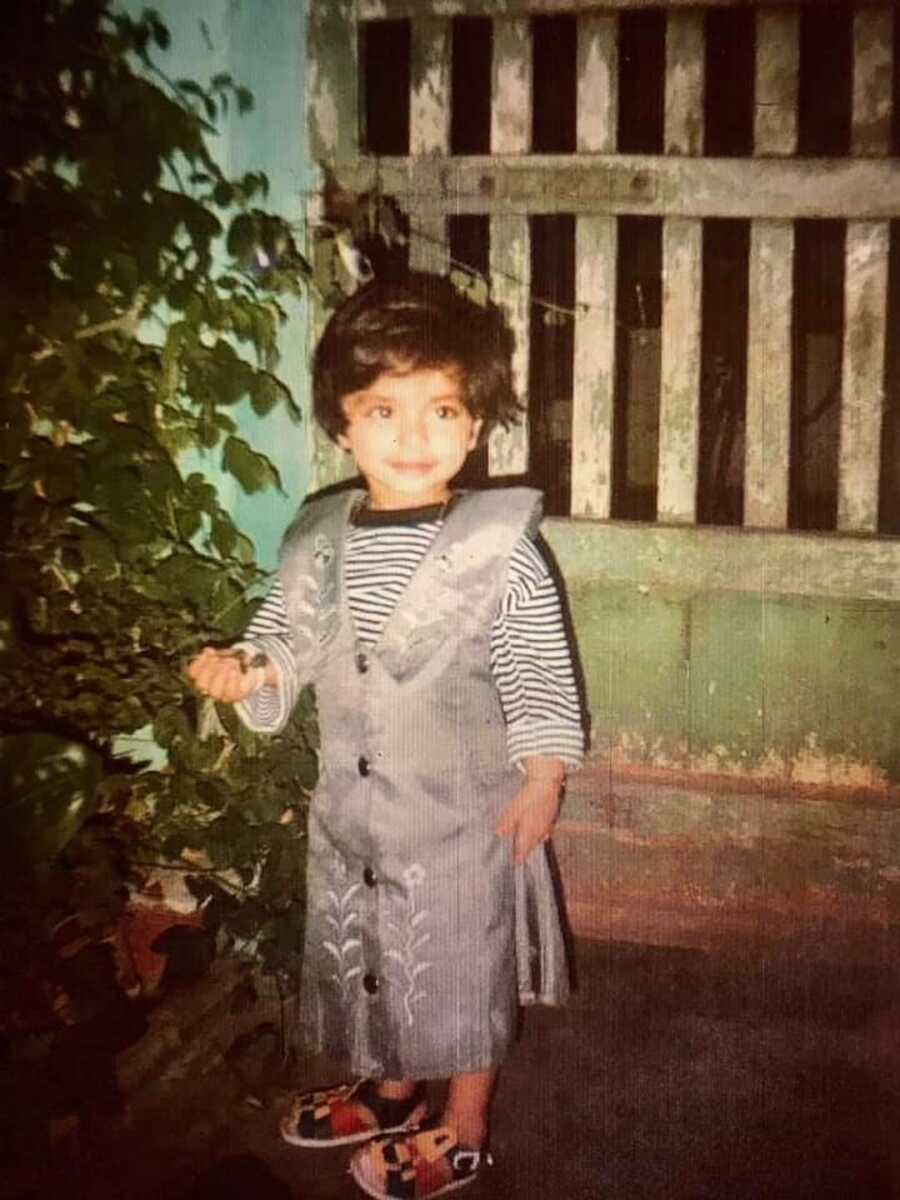 People who don't understand grooming and childhood trauma would often ask, 'But, why didn't you say something to someone?' This is not a helpful thing to ask any survivor of abuse. There is deep shame and fear attached to disclosures, not to mention the underlying tone of blame in these kinds of questions.
When the abuser has convinced you they have power over you. When the abuser is supposed to be your caregiver. When the abuser has promised they will harm you and your family if you try to tell. When the abuser has painted you as a liar or an 'attention-seeker.'
When the abuser has the charisma and charm to gain the trust of friends and family and church members. Then, the stumbling words of a child trying to articulate a truth they don't even understand can seem unbelievable to the untrained or even unwilling ear. The polished lies of a tactful adult often trump the stumbling honestly of a child.
Because, here's the thing, I did try to tell someone, three people actually. Two of them did nothing but the third time, it backfired and this adult told my abuser what I had told them so the abuse became worse. One time, when I was about 7 years old, an adult even walked into the room as the abuse was about to begin. Instead of the abusers being held responsible, I was hit in the head and told I was being bad.
I moved to Australia when I was 14 with my immediate family which also consisted of my main perpetrator, but it wasn't until after many health lessons at school, I started to really understand what was happening to me. So, I tried again. With the encouragement of a friend, I told my school chaplain about the sexual abuse and she reassured me and prayed with me, and the same day, I was taken into foster care.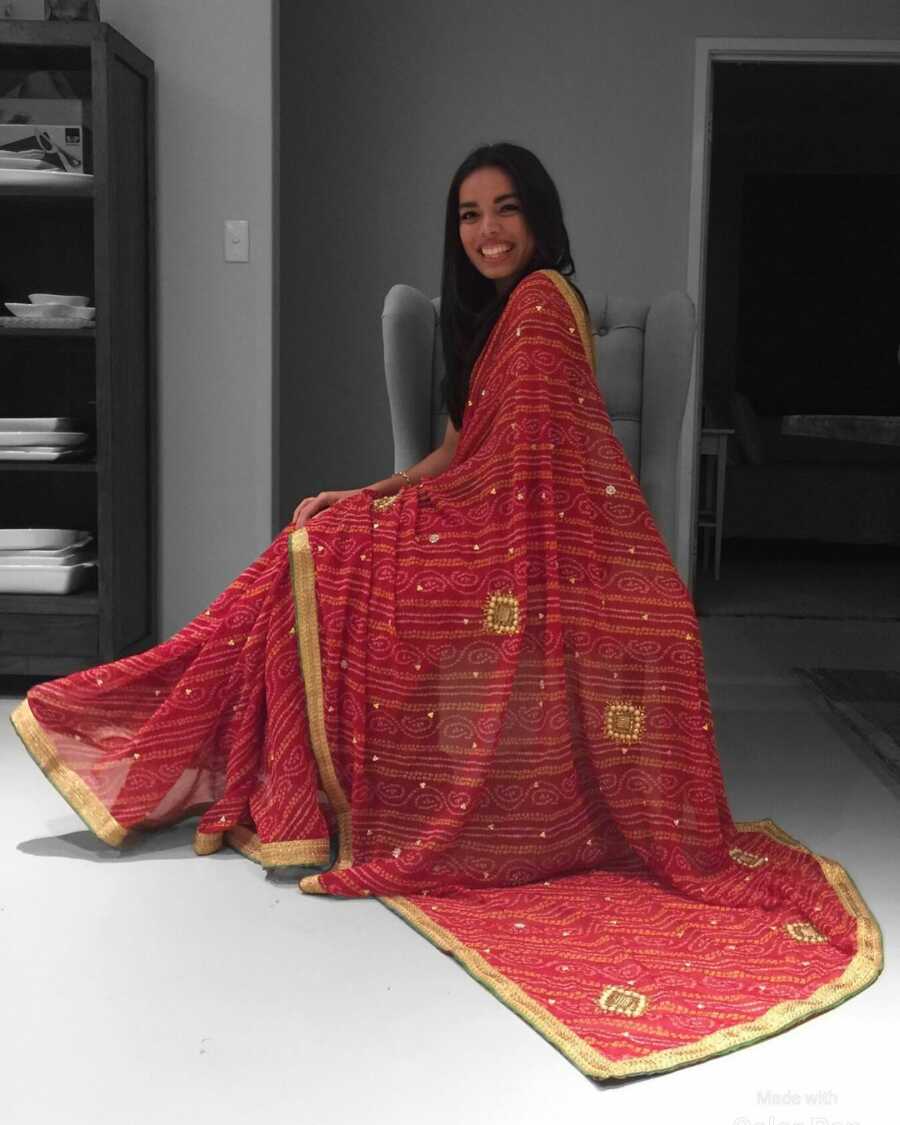 Life in Foster Care
I felt excruciatingly guilty that I had broken up my family. I felt a deep shame and loneliness trying to settle into a home that looked so different to mine, not just physically but culturally too. I remember getting ready for my final school ball by myself in my foster home.
I put on my dress, walked down a long muddy driveway, and climbed a locked metal gate in high heels and a white mermaid-cut dress so my friend's dad could give me a lift. I remember this story in such a Cinderella-esque way because this was the day I met my now-husband, Mitchell, I was already in a wedding dress and all.
After about 2 years, my foster placement broke down, and I went to live in a semi-independent group home. I suddenly had to pay rent, cook all my own meals, study for 6 final exams, worked on the weekends, graduated high school, started university, and lived on frozen pizzas and canned tuna because I didn't have the skills to cook healthy meals.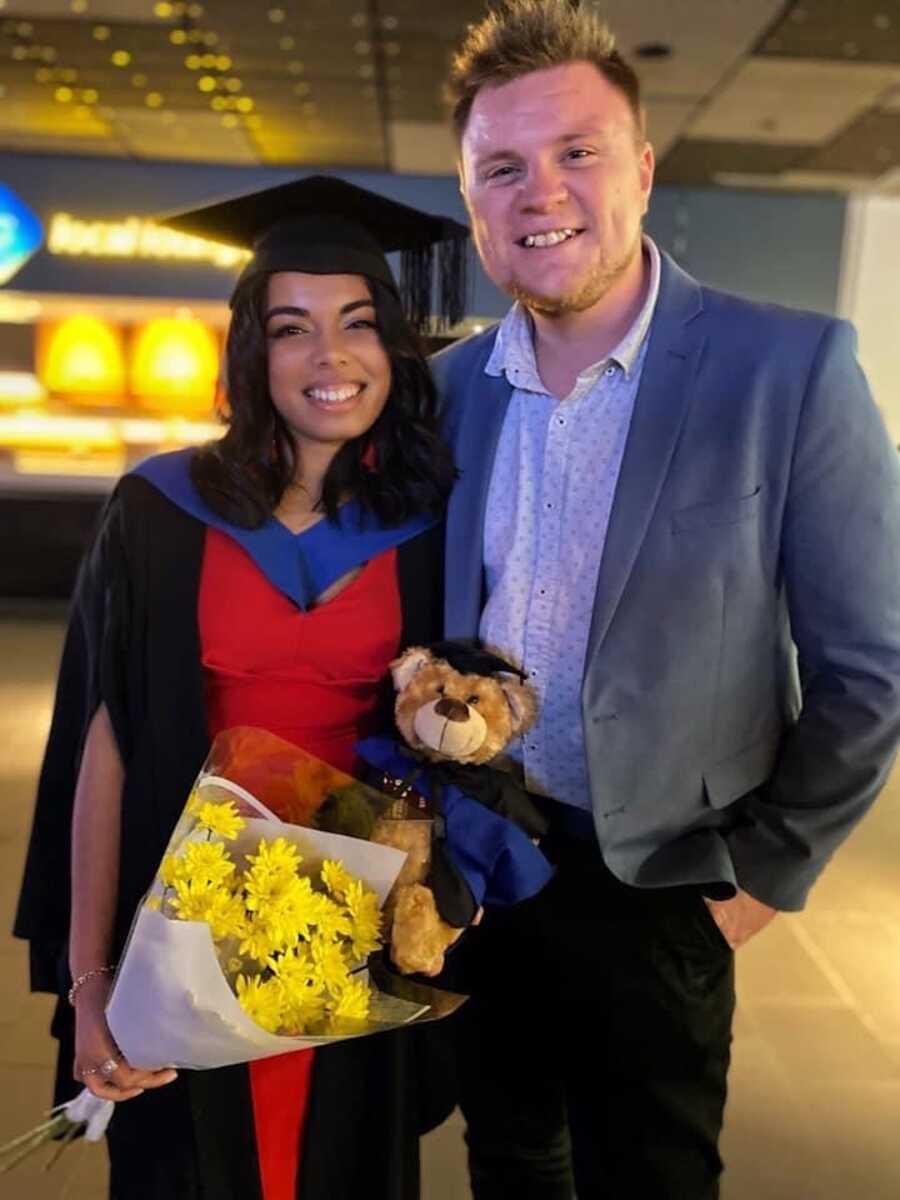 Although living in a group home was truly the loneliest time of my life, it was during this time where I also found real relationships and support through my school teachers, who would give me boxes of food to take home, and families at my church who would invite me to join them for dinner. God used this time in my life to show me what true hospitality looks like: to pull up another chair at the table even when you think you may not have cooked enough.
Fostering Children
I was called to true hospitality, so foster care was never a question of 'if' but 'when,' and my husband knew this from day one. As I entered my marriage, I realized some wounds will take a long time to heal but God was faithful in continuing to show me true hope.
After a few years of marriage, my husband and I decided to embark on this journey that would challenge and refine us like no other. To love a child, and often their family, that world has continued to turn its back on, is a responsibility bigger than myself. But not just that, I would also learn it required sacrifice.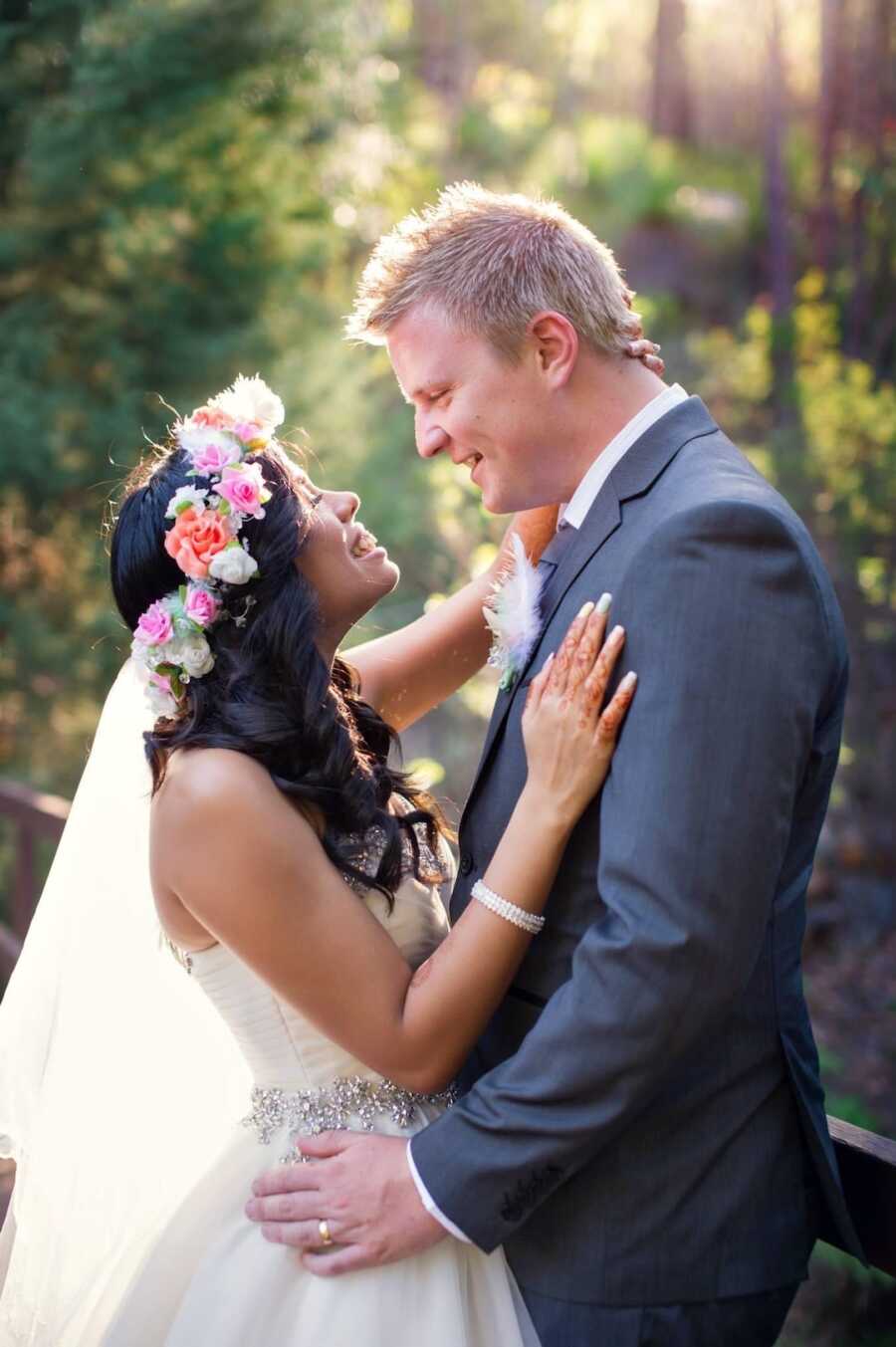 I've let my default be 'yes' as doors open, but some doors I've also had to bust open. It's not really about sitting around waiting for doors to open so we can passively walk through them, but it's about doing the work to loosen the hinges so we create new avenues not only for ourselves but for others who come after us.
Eight people turned the walls of my childhood into a living hell but I got to play the reverse card because eight kids have found safety within the walls of my home since becoming a foster mom. God turned what the world meant for evil into profound good. While hurt runs deep in this world, true healing is also accessible.
The 'yes' led me to be a mother to a teenager only 10 years younger than me when I was only 25. She calls me Mother Gothel because you know, Tangled. That's how she says I've stayed so young despite having a teenage daughter! Haha!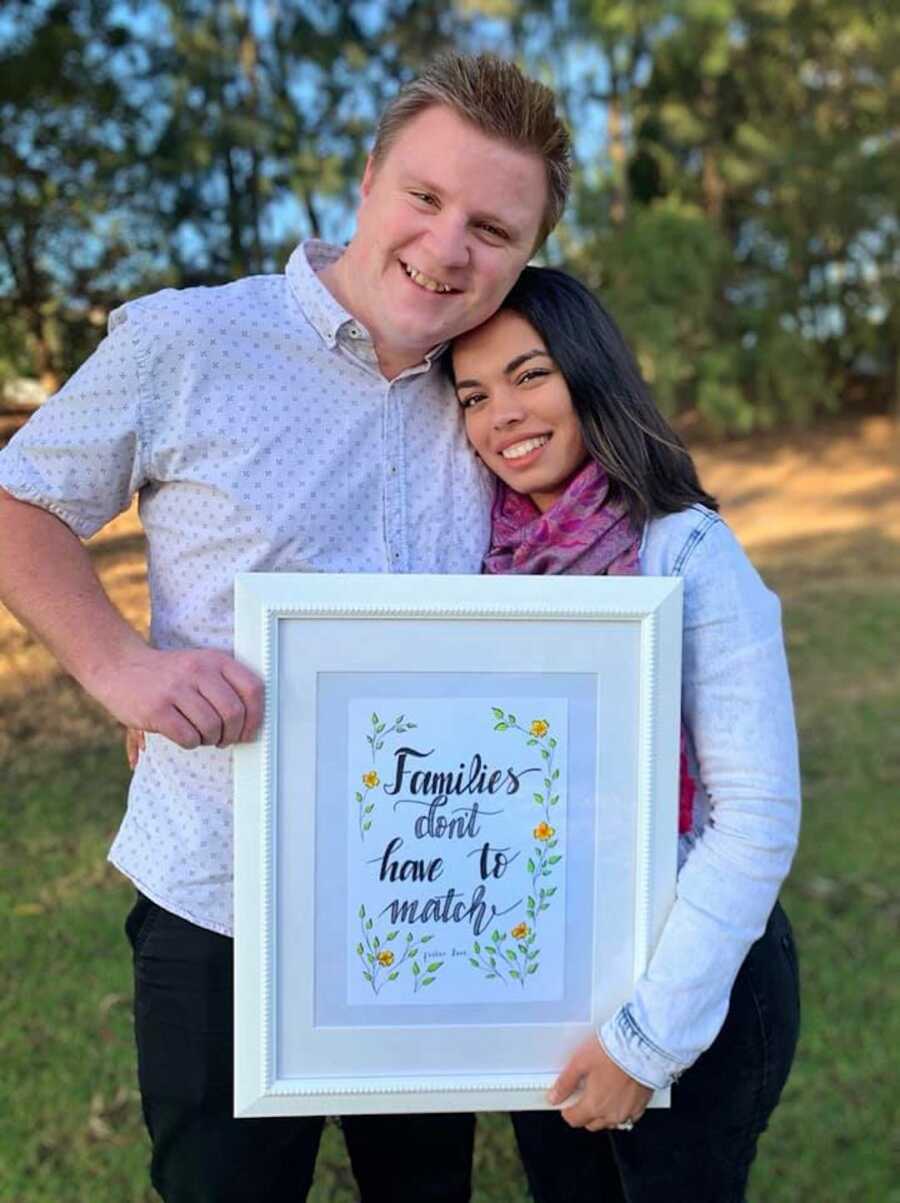 I've been honored to co-lead several teams to the Philippines and Kenya on developmental and emergency aid. Raising more than $50,000 for building projects such as classrooms, early learning centers, swimming pools, basketball courts, and emergency relief after typhoons. I get to advocate for foster youth and young women who have been sexually exploited and trafficked. I get to be a high-school teacher, a privilege I never dreamed of.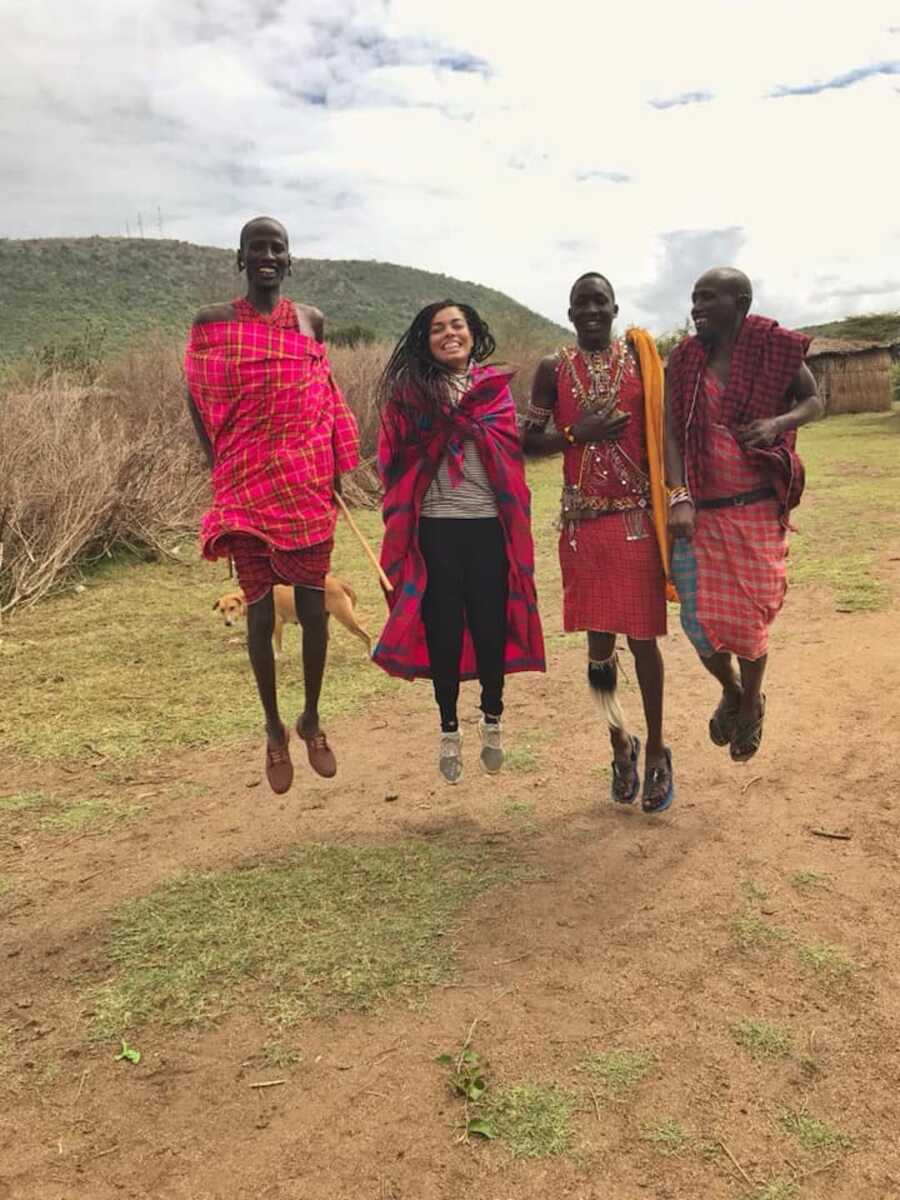 I've seen the beauty of this world across 34 countries on 4 continents, from drinking hot chocolate while gazing at the Northern Lights in the Arctic Circle to swimming in the Okavango Delta in Botswana, while sipping on Savannas, terrified the elephants will charge at us.
The script life hands us is rarely the one we must follow. Frankly, there are better scripts to write, scripts of love, compassion, hope,  hospitality, wisdom, faith, adventure, and redemption. My script is still being written and the lows may come, but I know one thing, it won't be boring!"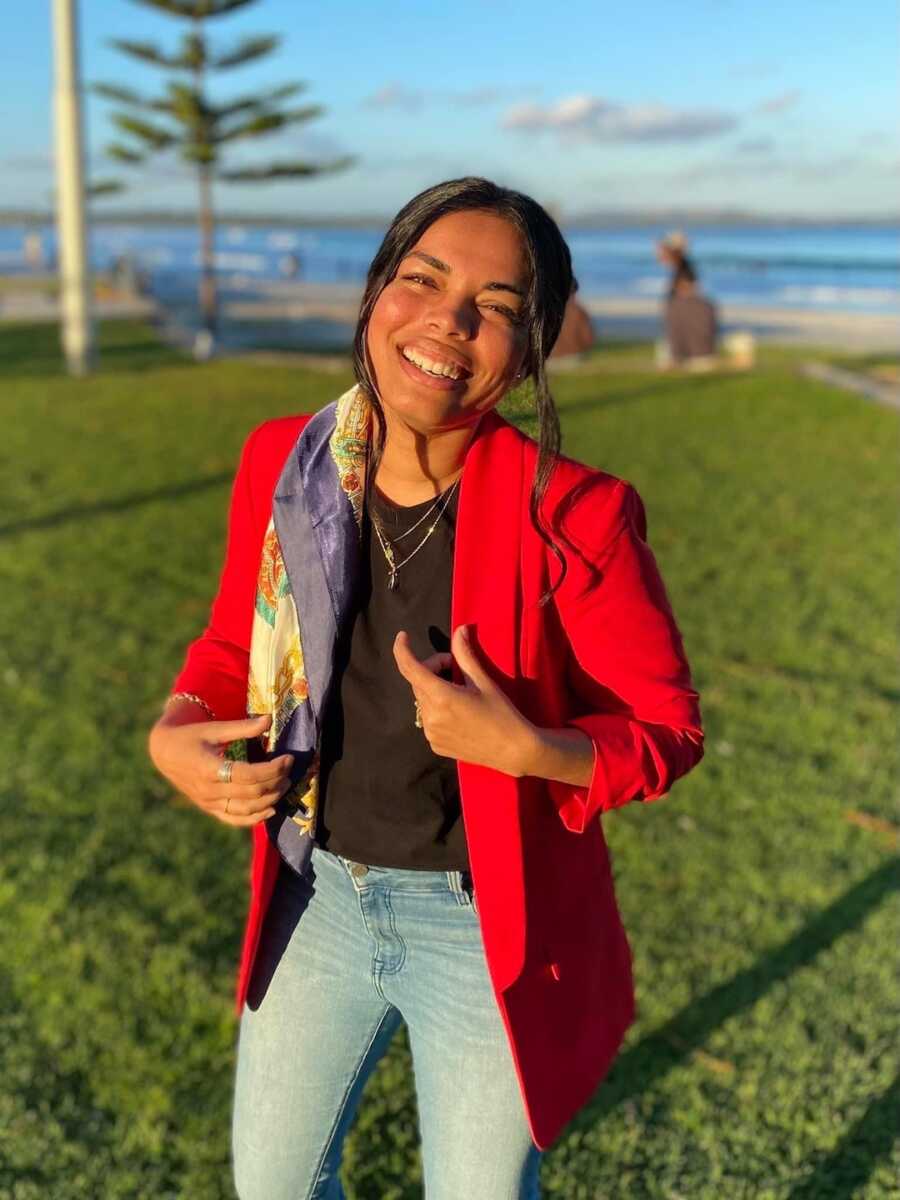 This story was submitted to Love What Matters by Eva Muilenburg of Perth, Western Australia . You can follow her journey on  Instagram. Submit your own story here, and be sure to subscribe to our free email newsletter for our best stories, and YouTube for our best videos.
Read more stories like this:
Child Sexual Abuse Survivor Almost Took Her Life After No One Helped Her, Now She Saves Countless Lives
'Your aunt's house burned to the ground last night. Andrew didn't make it out.' For the first time in my life, I felt free.': Sexual abuse survivor shares healing journey through sobriety and motherhood
'Which way did he go?' This was our great escape. My dad was a monster. I was sworn to secrecy.': Woman credits foster parents for 'saving' her through 'dark times,' battling suicidal thoughts, sexual abuse, Bipolar disorder
'I BEGGED my mom to get my stepfather out of my bed. He would just 'fall asleep' there. How convenient for him. I started thinking my mother knew, and just didn't care.': Mom uses past sexual abuse to help others, starts foundation
Do you know someone who could benefit from this story? SHARE this story on Facebook.