From an orphanage in Guatemala to graduating high school as a star student and record-setting athlete, JonJon Kinley is a testament to the power of a positive attitude, hard work, and a joyful heart.
This month, JonJon walked across the stage to receive his diploma from Colfax High School while friends and family celebrated with him.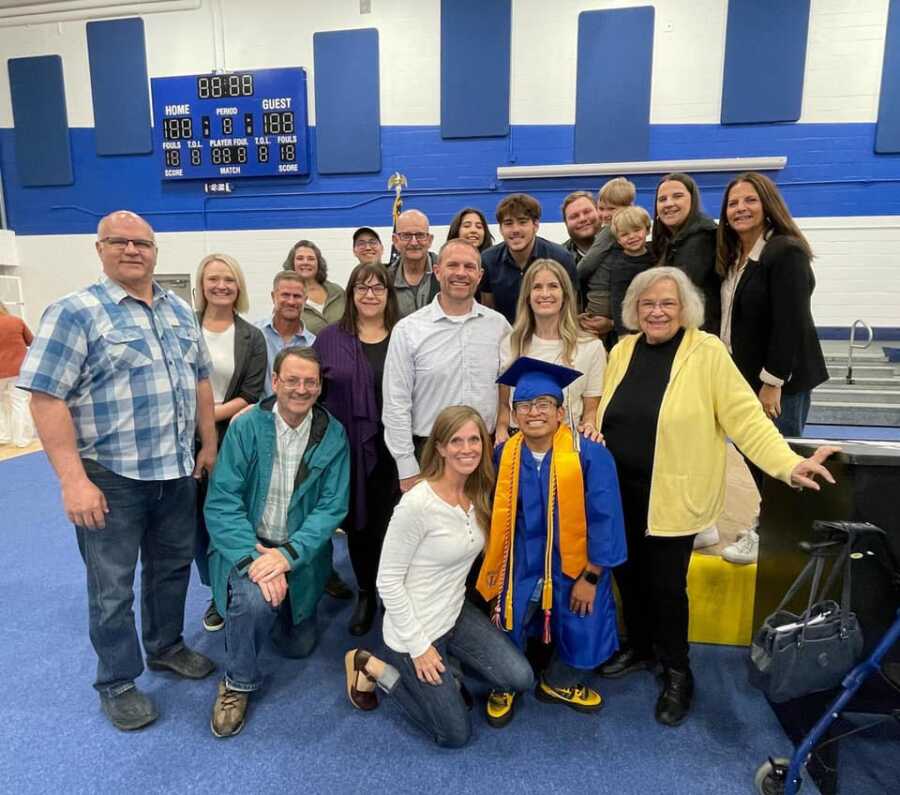 "I came from an orphanage, and now I'm going to college. My life has changed a lot," said JonJon.
JonJon was born with spina bifida. His spine didn't form correctly in utero, causing a lifetime of pain, surgeries, and an incredible lesson in resilience.
When he was just eight months old, he was rescued from child trafficking and went to live in an orphanage. That's where his adoptive parents, Todd and Jamie Kinley, first saw his sweet smile.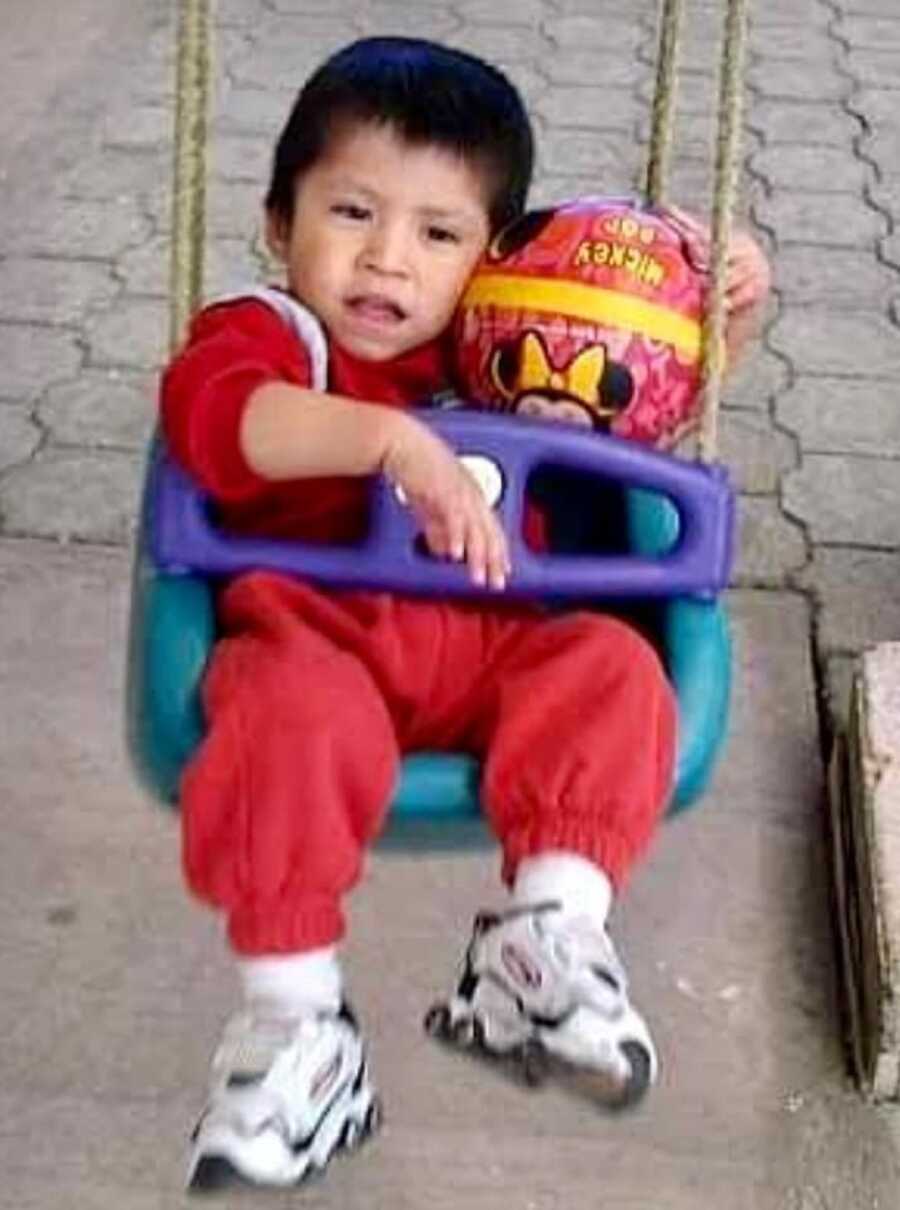 "At the orphanage, kids were making fun of him, so my wife scooped him up and played with him. That's when we first connected with him," said Todd.
It took more than three years of traveling back and forth to Guatemala to bring JonJon home. Finally, in 2011, right before his 9th birthday, JonJon was officially adopted and experienced the magic of a snowflake for the first time.
"When I saw the snow, I was like, 'What is this? This is amazing,'" said JonJon.
Once in the Inland Northwest, JonJon desperately needed medical care for his spine. He's had three surgeries and endless stays in the hospital. Yet, despite it all, his positive attitude and bright light haven't faded.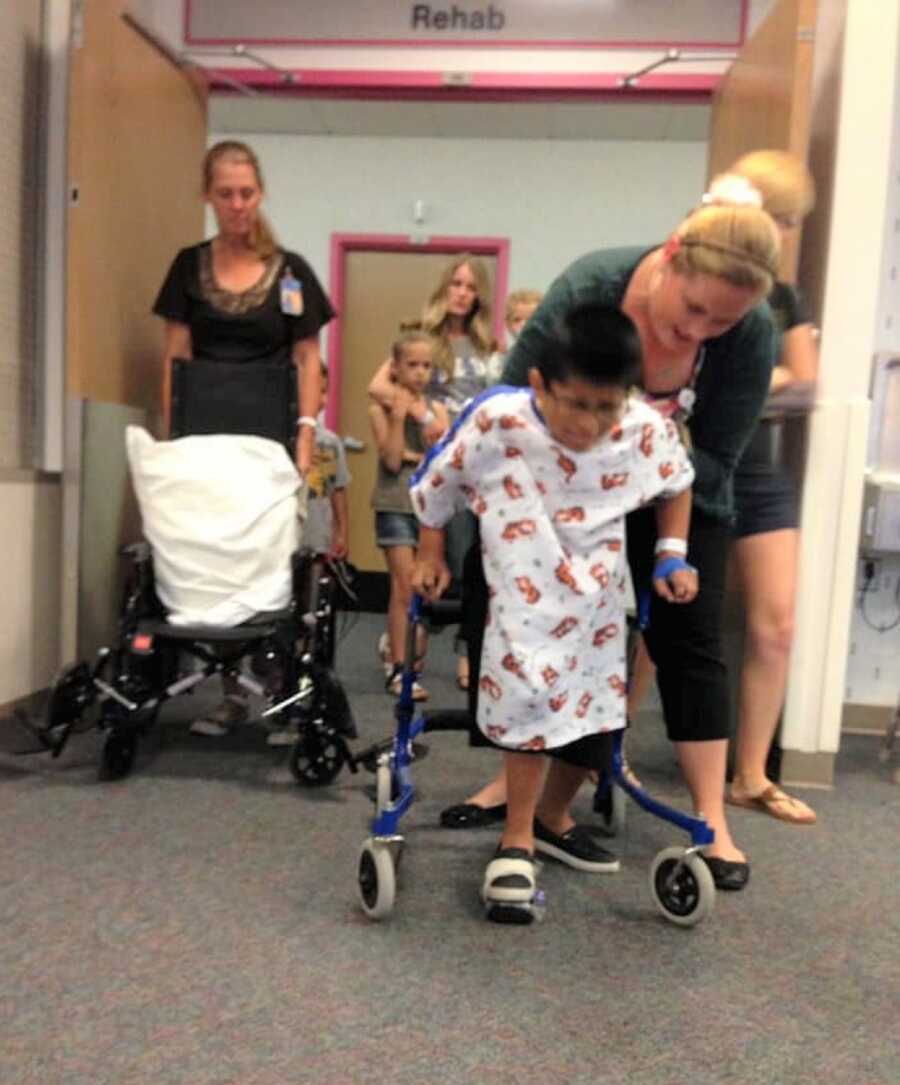 "Going into his third surgery, he said, 'Dad, I just want to run someday like the other kids.' It broke my heart. I knew it would be challenging but told him, 'We're going to try, buddy,'" said Todd.
In junior high, JonJon's legs became stronger. He signed up for track and started running. Over the years, JonJon has secured five state titles in ambulatory events. It's not easy. In addition to having spina bifida, JonJon's right leg is two and a half inches shorter than his left. To run the 100, 200, and other events, he wears special shoes, including one with a thick, heavy sole. Even so, there's no stopping JonJon.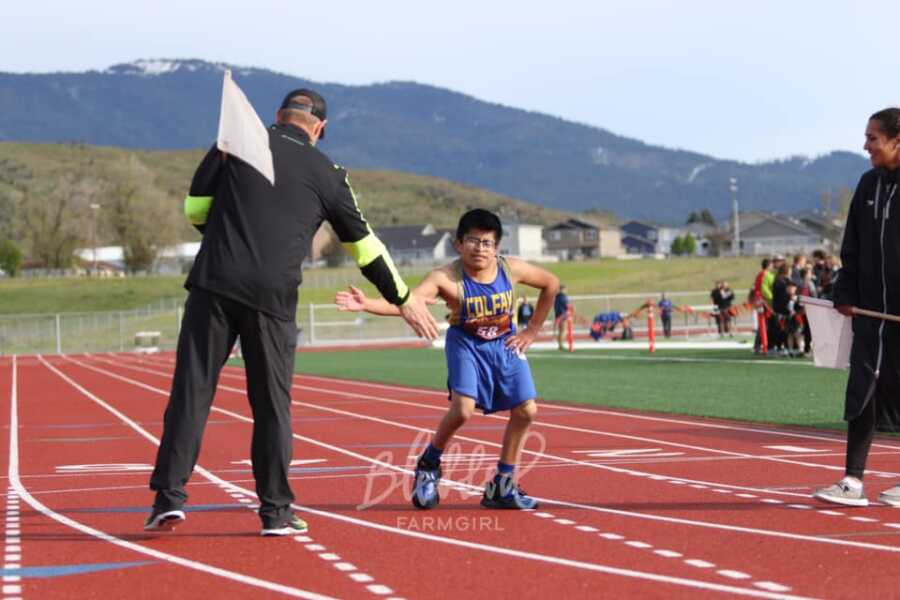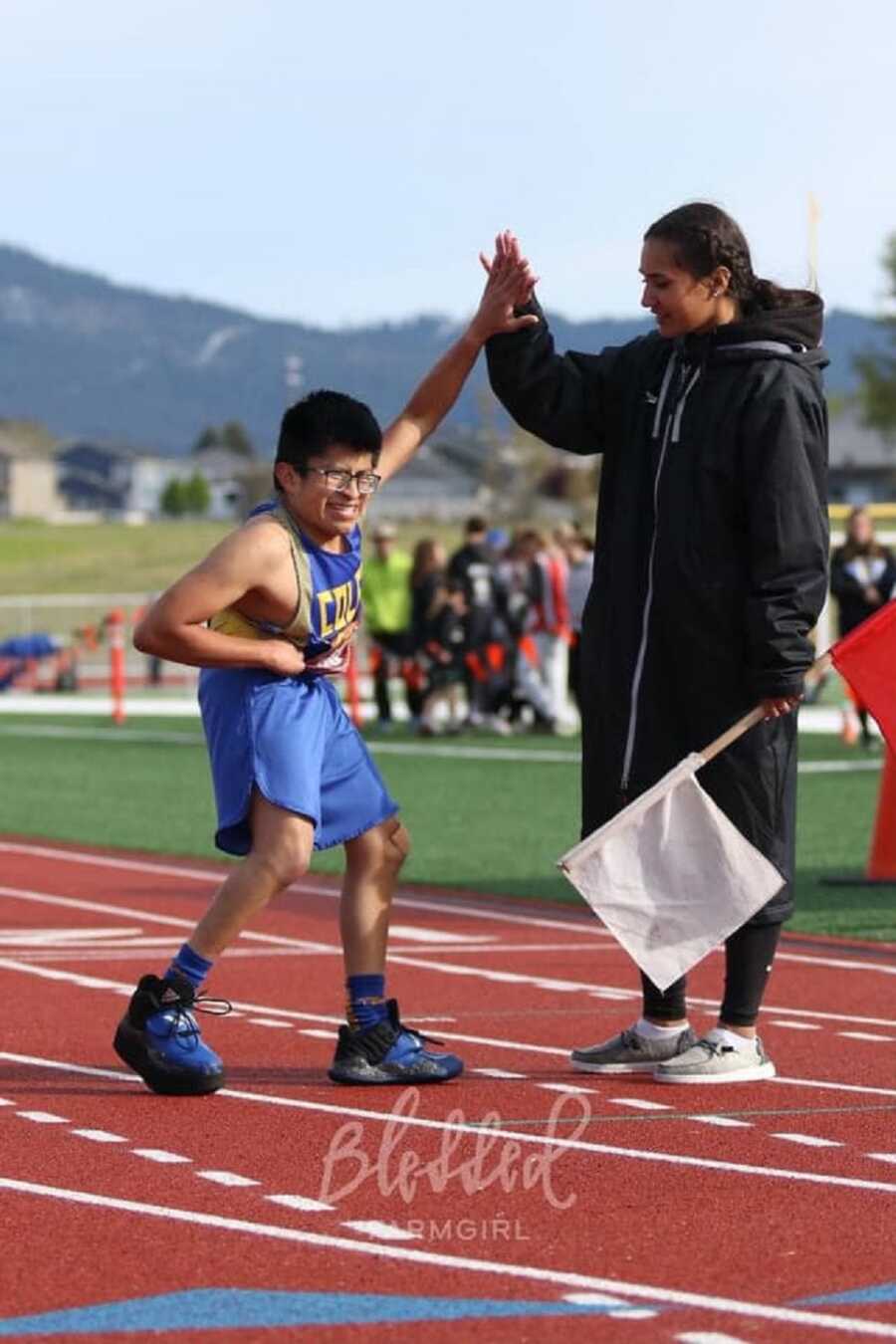 "Doing track made me feel good because I can feel free and not feel stressed and worried. When I run, sometimes it hurts, and I get tired. But if I have the right positivity and mentality, I feel good because I tried my best, worked hard, and had fun," said JonJon.
When JonJon is on the track or basketball court, he often has parents and kids from the other team cheering him on.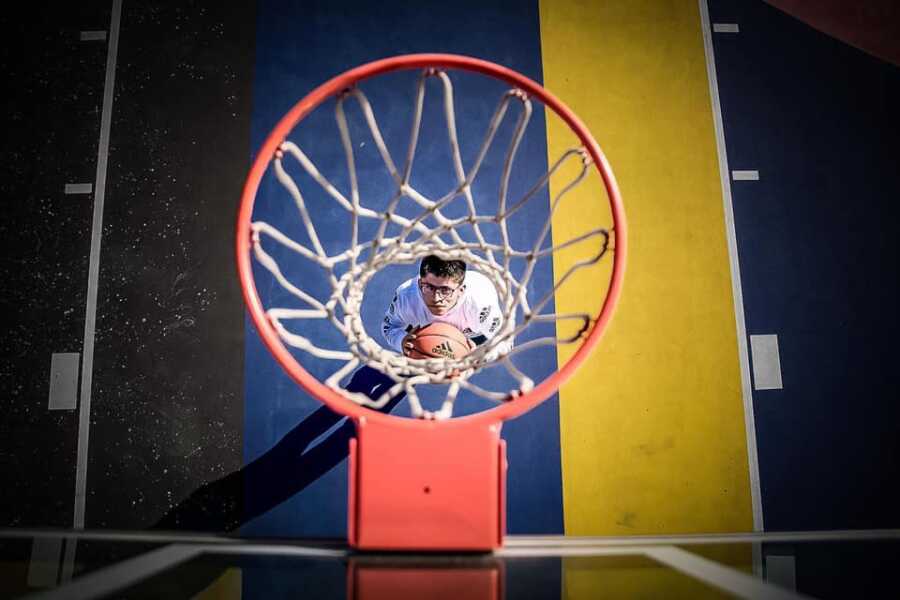 "It's truly remarkable how a physical disability can be one's greatest asset with the right attitude. God has used JonJon through his disability and positivity to change more lives than any healthy kid I've seen. I've watched him change a community," said Todd.
With a 3.8 GPA, JonJon is heading to Arizona in the fall, where he'll study cybersecurity at Grand Canyon University. He hopes his story will inspire others to never give up.
"Don't let your physical disability get in the way of who you are. Don't let that determine your life, future, and goals," said JonJon.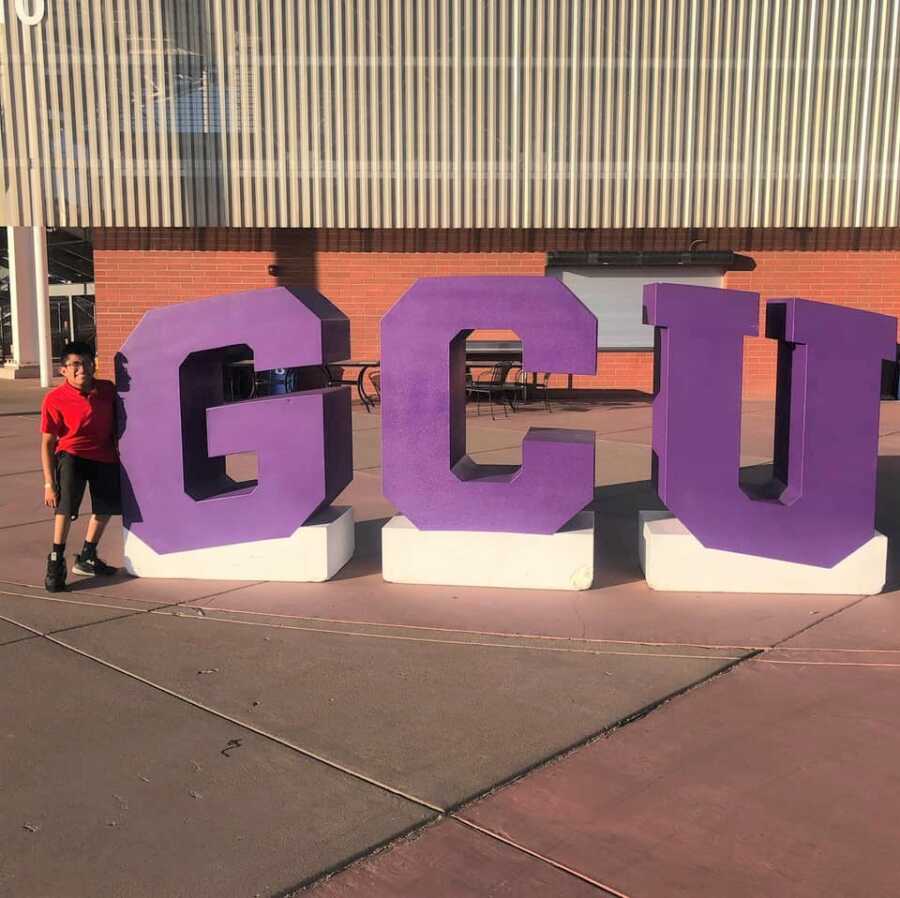 ©2022 Avista Corporation. All Rights Reserved.
This story was submitted to Love What Matters  by Avista Utilities. You can follow them on Facebook and Instagram. Submit your own story here and be sure to subscribe to our free email newsletter for our best stories, and YouTube for our best videos
Read more uplifting stories like this:
Elderly Man Makes Thousands Of Pocket-Sized Hearts To Give Away
Couple's Free Food Pantry Helps Thousands In Their Community During COVID
Formerly Homeless Man Crochets 8 Hours A Day For 'Project Warm-Up'
81-Year-Old's Dog Saves Him From Drowning After Wheelchair Slides Into Lake
SHARE this story on Facebook to help spread beauty and positivity.