"One night when I was only 4 years old, my life and my perception of the world changed forever. That night my mom left me in the care of my neighbor, and I remember waking up thinking, 'What is this thing?'
Something felt hard beneath me and there were hands in my panties and I really didn't understand what was happening. I woke up so confused and I was immediately frightened. I remember moments of that night like it happened yesterday. That was the first time I was inappropriately touched by a man. I remember crying and locking myself in a room and that man knocking on the door and trying to soothe me. That man who just violated every bit of innocence in my tiny little body. Maybe it was his first time or his 100th, I don't remember his name or his face but the scar of what he did is embedded so deep in my soul. I don't remember much after that, I don't know when or how I came out of the room. I imagine that was my mind protecting me because I knew it was bad. I felt dirty and I never talked about it. I never told anyone. I think I thought I would forget it, but here I sit 40 years later crying at the memory. It still hurts. Unfortunately, this was not the only time this happened to me.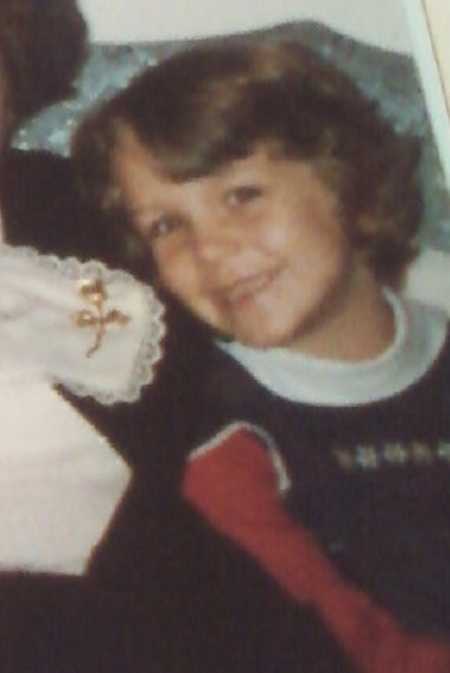 In third grade we moved to Kenmore, New York. I thought it was so fancy! We moved from South Buffalo and we were very poor. Kenmore seemed wealthier to me, funny how it's like that when you are little. We lived in a duplex. We had always lived in apartment buildings so this was pretty much a house to me. The people seemed so friendly and nice. Surely nothing bad can happen in the suburbs.
I remember sleeping over my friend's house one night. I was so excited to have a friend that lived right across the street. That night I was woken up to something happening. Her stepfather had his mouth on me. I froze, I didn't know what to do. I started to silently cry. I just laid there waiting for it to be over thinking, 'Why isn't my friend waking up? If she wakes up he will stop. Why is this happening again?' While I was laying there, I realized he probably does this to her all the time. I never spoke to that little girl again. I never told anyone about that night either. I was 7 years old. After that night at my friend's, I figured that was my purpose in life. I was put on earth to be used by men. I am unlovable. I am dirty. I figured God must hate me, so that is why I am being punished over and over again. I didn't know what I did to deserve this stuff, but I was so sorry and I just wanted it to end.
Growing up, I always thought my mom was a goddess. I loved everything about her. I remember thinking when she dies, I hope I die too so I don't have to live one minute on this planet without her. She was my hero. The one thing I did not like was her taste in men. I hated men growing up, I didn't have much of a relationship with my father after he left. He was around here and there but he was never a constant dependable father in my life. One man she was friends with already touched me and I assumed all men were this way. 'Who needs them?,' I thought, but my mother fell in love again and decided to get married.
I remember sitting in the bathroom with her one day and we had these little frog figures and one of them said, 'You have to kiss a lot of frogs before you finally find your prince.' I remember asking her if she had finally found her prince. I wanted her to be happy more than anything. I was young and I did not understand adult relationships or that loneliness was a thing. I do know, I was going to try to like this man for my mother.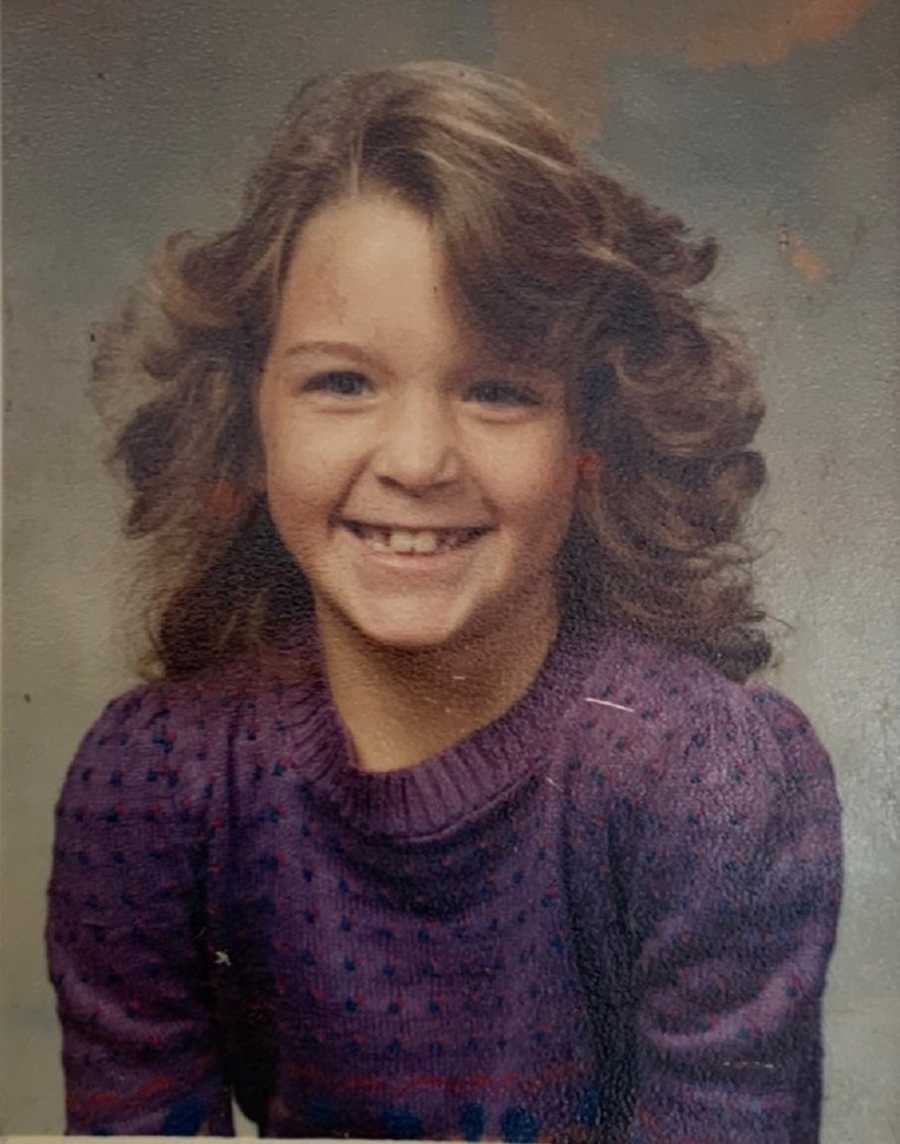 When I was 14, I lost my virginity, by choice – this time to an older boy at school. I thought it was love. As you may have guessed, I had an extremely distorted view of love. When my mom and stepfather found out they filed charges on him because he was 17. They also decided I needed to start sleeping in the living room with my stepfather to keep me safe. What a joke, I was much safer in my room. That is when the abuse started with my stepfather. I was also woken in the night by him sexually abusing me. This would continue for two years.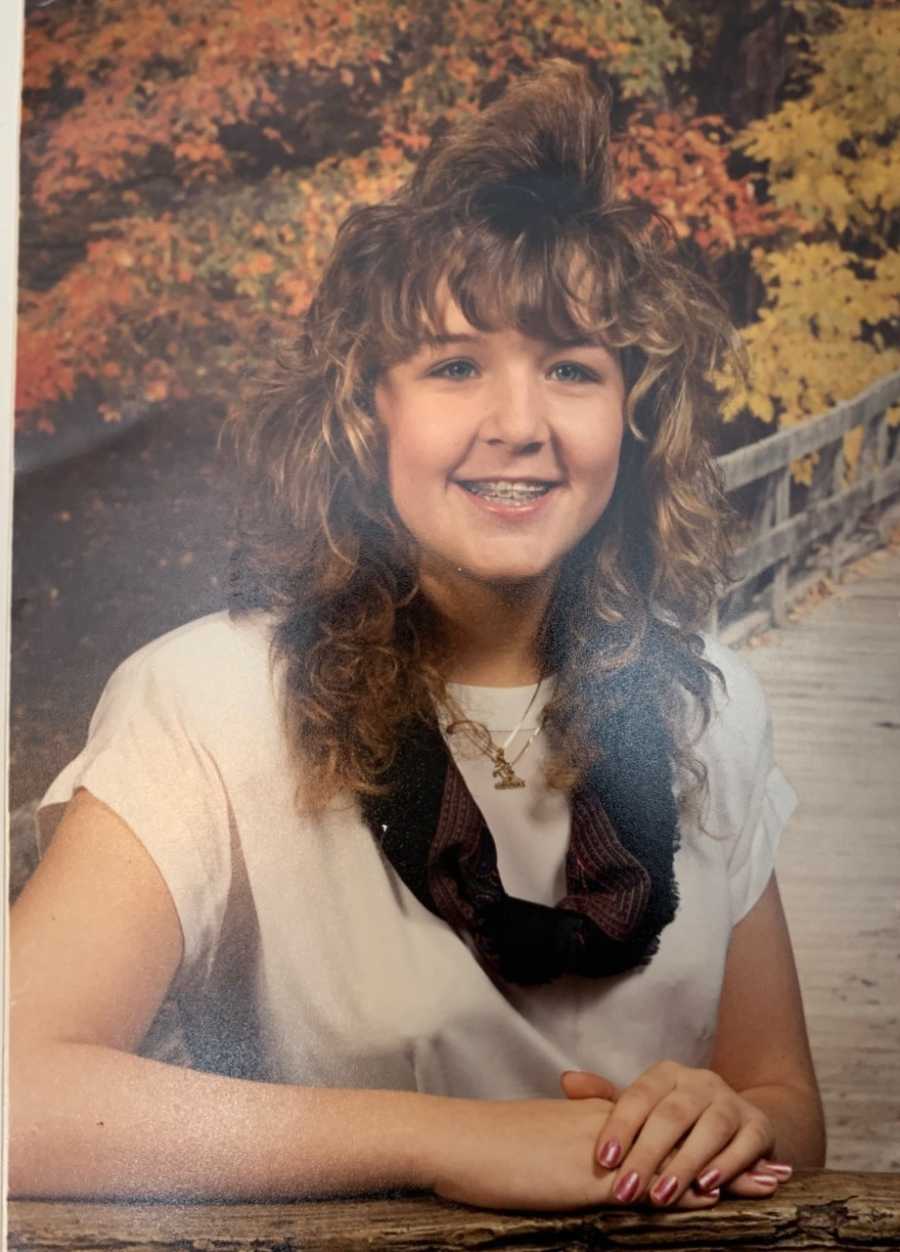 My mom and stepfather would get into pretty bad fights. I remember one night my stepfather calling my brother and me in the living room and screaming, 'GO AHEAD, TELL YOUR KIDS WHAT A WHORE YOU ARE.' I remember him choking her when he was angry, and later me, if I was late or talked back, and I ALWAYS talked back. Dysfunction was the norm for me. By this time in my life, I had zero contact with my biological father. I had lost all respect for him. I thought he was off living a glam life with his new family and here we are getting choked and told what a whore our mom was. My mother had an affair and they were splitting up. I was so happy! I remember my stepfather asking me why I was not crying and upset that they were splitting up and I could not believe the audacity of him.
I thought the nightmare was over for me, but they decided to get back together. What was even worse was now we had to move to Grand Island. We moved into a two-bedroom apartment and I was left without a bedroom. I ended up with a daybed in the living room. How convenient for my stepfather. The abuse continued. I was suicidal, and depressed at this time. I had swallowed a bunch of pills a bunch of times that no one even knows about. Thankfully always the wrong kind of pills to complete the job.
My 16th birthday was approaching and that was when I thought it would change. I knew at 16 I could run away from home and they could not force me back. I remember one night begging my mom to get my stepfather out of my bed. He would just 'fall asleep' there. She called him a few times, but he didn't move and then she just stopped calling him. I started thinking my mother knew and just didn't care. When I turned 16, I finally ran away.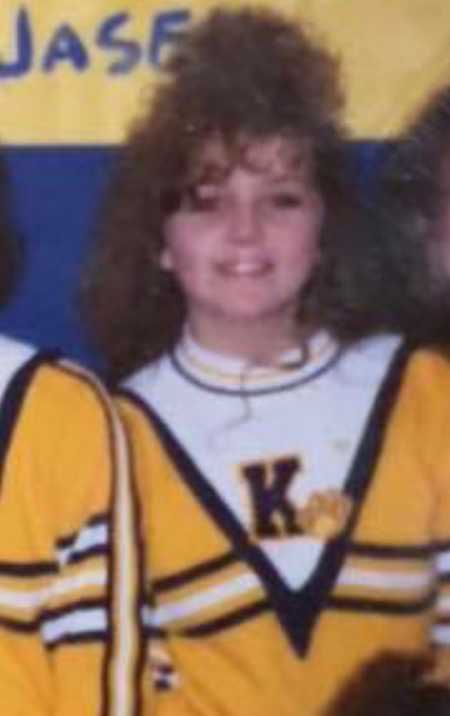 There are people in this world that are a gift from the almighty himself. A true living and breathing angel. That is what Sharon Verrastro was for me, she was my best friend Kelly's momma. She took me in her home and cared for me. She showed me love and support. She spent countless hours talking to me and pouring love into me. During this time, I had found my father and contacted him. I wanted him to start sending the $35.00 a week he sent to my mom to Mrs. V so I could give her some money for taking me in. $35 dollars a week is what she was compensated for taking in a screwed up little girl. She could not even feed me for $35 dollars a week, but she did it anyway and never complained about it once! The respect I have for her and her entire family is unmeasurable. They will forever be family to me. I was able to stay with them for a few years until they moved into a smaller home.
I lived with my father for a short time after I left the Verrastro's but I was a 'troubled teen.' Funny how society placed that title on me. I believe I was a survivor of 'troubled adults.' I was kicked out of their home and I found myself homeless. I was 18 at the time. I remember talking with my friend and I was telling her I would just sleep on a slide in Lincoln Park. I was so scared, but I didn't have any options. There was not a place that took 'troubled' teens in and cared for them. My friend and her boyfriend gathered enough money for one night at the motel, after that I was able to afford it for another week, but I was just a kid. I found myself with two options, become another homeless teen statistic or I could move back with my mom and the man that abused me for two years. I remember making that call to my mom and feeling so defeated. I lived with my mom and stepfather until I was 19. I had gotten into another fight with my stepfather and I just didn't want to live anymore. I swallowed his diabetic medicine and found myself hospitalized. I moved out for good after that and began the very long road to healing myself.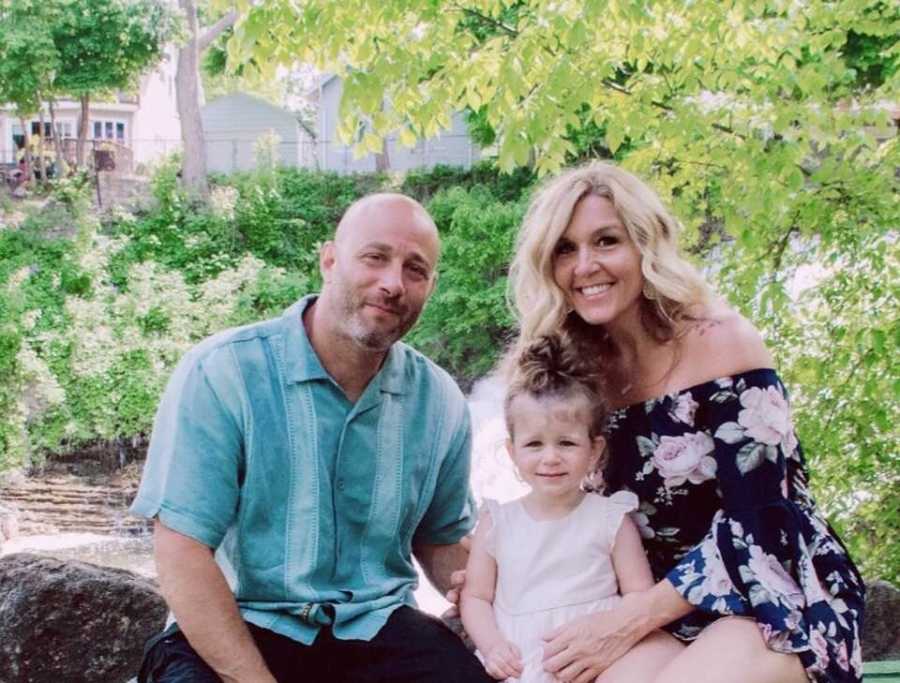 In December of 2015, I gave birth to my daughter Jayla Rose. Jayla is almost 4 now, the same age I was when I was first broken. I watch Jayla walk through life full of love and joy and I can't help but wonder if I started out that way. She does not see the world as hurtful and dark. She sees light and love and trusts. It is a shame there are kids all over the world who are not allowed that luxury because an adult stole their innocence and broke their spirit. She talks to everyone and truly believes every child on the planet is her friend and that's is where the name Jayla's Friends was born. I immediately filed a DBA claiming the name and filed my 5013c to incorporate Jayla's Friends as a non-profit. I want to teach my kids to reach beyond their circle of the world and help others who are in need. I want to be a voice for those who are afraid to speak on their own. I want to stand with kids everywhere and show them their 'story' is not their truth, and they can survive and still thrive from this. I feel so compelled to help children that face similar situations that I faced growing up. I want Jayla's Friends to be that same hope the Verrastro family was for me. Seeing the world through Jayla's eyes really opened mine to what is possible for kids everywhere if they can only experience and be surrounded with love early in life. The guilt you carry after abuse is not something easily explained. I want them to know they are valuable, worthy and loved just as they are. There is a quote by Frederick Douglas that says, 'It is easier to build strong children than to repair broken men.' I want to help build strong children.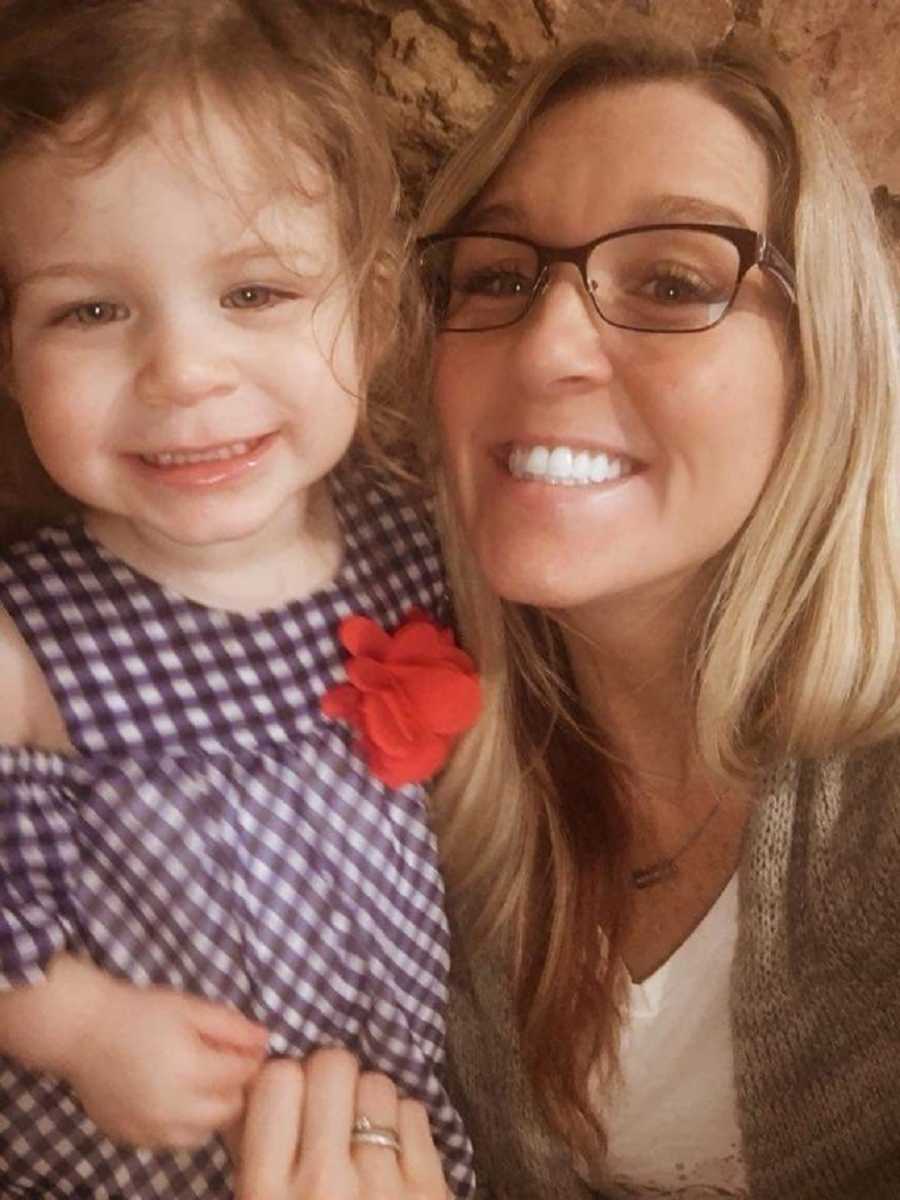 I found an organization called Childhelp, they encompass everything I would like in Buffalo, New York, for our children. In 1976 they launched a campaign against child abuse called Children's Village USA. In 1978 they opened their first facility in Beaumont, California. This village treats severely abused children ages 2-12 from California counties and gives them a safe place to call home with therapy and structure. The village was a great success that helped many children and was even the topic of the first television special on child abuse in America. Today, Childhelp remains true to their vision. The internationally respected nonprofit is the largest organization dedicated to helping victims of child abuse and neglect as well as at-risk children all over the world. This organization has helped just under 48,000 children in New York alone. My long–term vision is to open a facility in Buffalo, New York, where children can go if they are being abused just like Childhelp offers. A place they can receive the mental and spiritual help they need to thrive after abuse. For now, our staff, partners and volunteers at Jayla's Friends are dedicated to improving the lives of every child who needs help here in Western New York.
On July 11, I am hosting the 1st Annual Childhelp Silent Auction To Fight Child Abuse at Knights of Columbus-Kenmore from 6 to 9 p.m. If you are interested in donating a basket, food, or volunteering, please contact me at Jennifer.trigilio@outlook.com."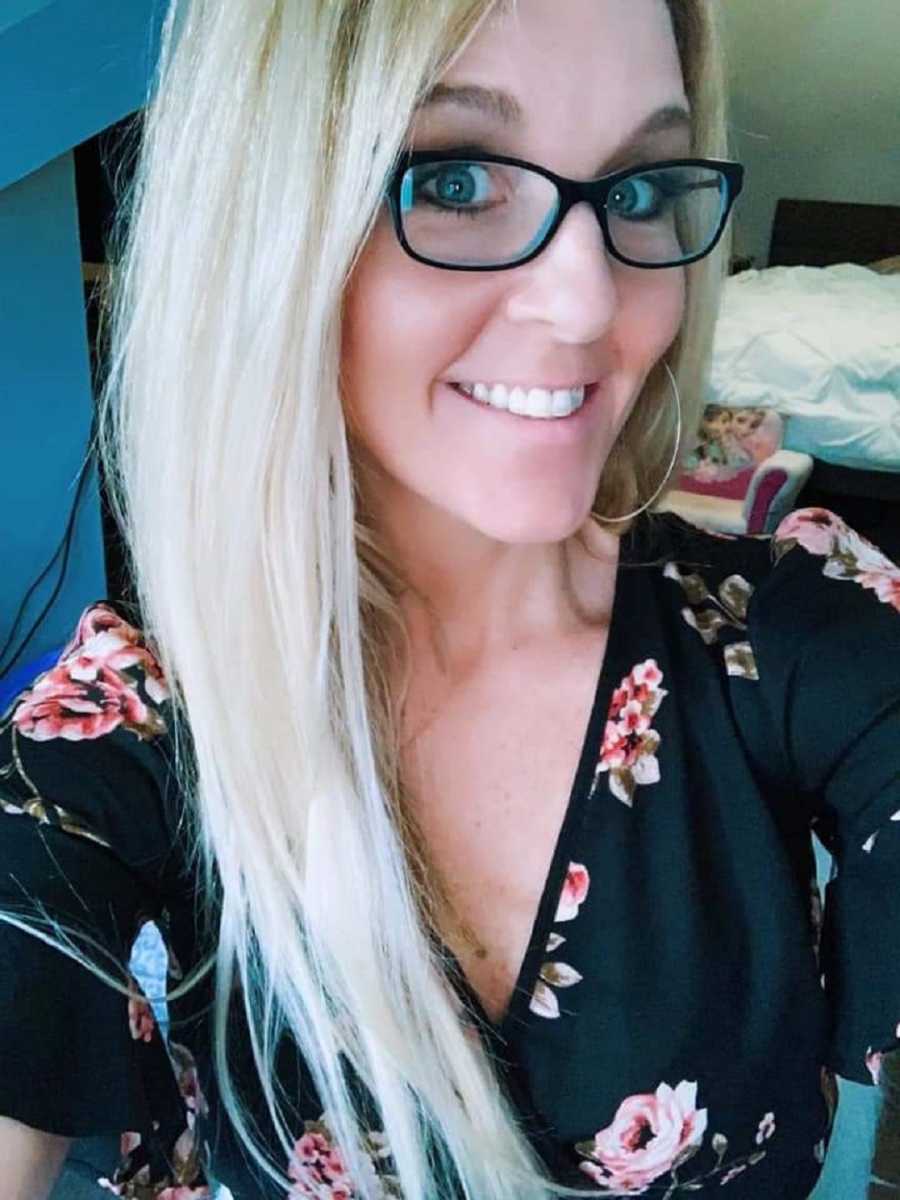 This story was submitted to Love What Matters by Jennifer Trigilio. You can follow her journey on Facebook and her website. You can learn more about Childhelp here. Do you have a similar experience? We'd like to hear your important journey. Submit your own story here, and be sure to subscribe to our free email newsletter for our best stories.
Read more inspiring stories of women overcoming childhood sexual abuse:
'A well-dressed man approached me. He offered to take me to eat. I got in his car and he drove me to a wooded area. He raped me all night.'
'Just lay there, be still, your Daddy's good little girl.' I stared at the ceiling, remembering his breath on me. Finally, he left the room to start my bath. 'You wouldn't want us to go away, would you?'
Do you know someone who could benefit from this story? Please SHARE on Facebook to help raise awareness.