Meeting Their Daughter
When Jordan Karch and her husband bought their home, they only had one son, Elliott. Looking at empty bedrooms, they knew that they wanted to fill them. Now that they had space in their home and hearts, the family began the process of becoming foster parents.
Only a couple of weeks later, Jordan received a call that a newborn girl, Zoey, needed a home. Zoey was born with Craniofacial abnormalities, and the woman in charge of their foster system, remembered that Jordan was born with similar abnormalities.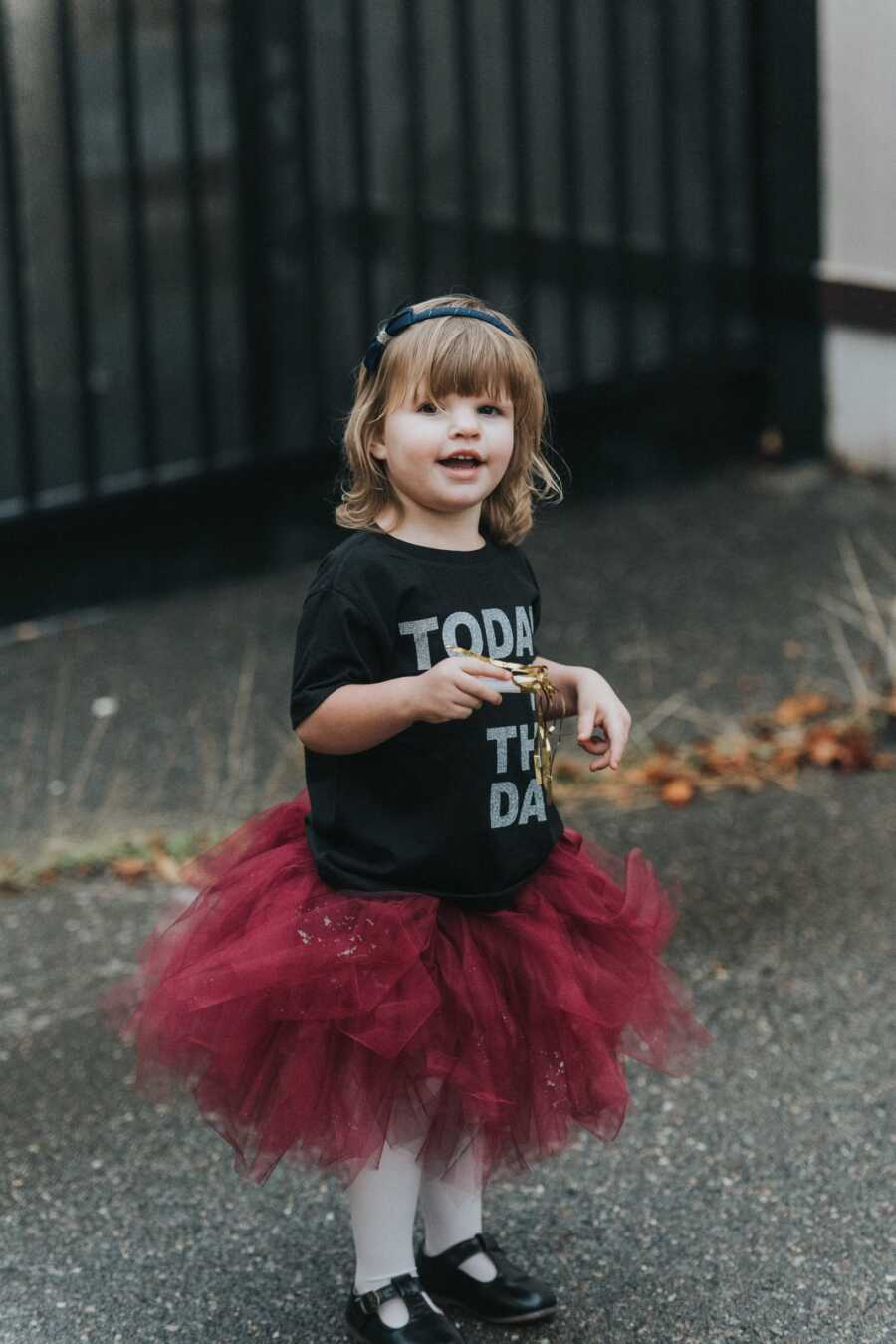 "We were still taking our foster care classes and did not yet have a required home inspection complete, but she had a feeling we were the perfect fit for each other!" Jordan tells Love What Matters. "She called and said she wanted us to get our home inspection complete right away, so Zoey could come home as soon as possible. My husband and I stayed up past midnight that same night re-building the railing so we could get our license the next morning and meet our daughter!"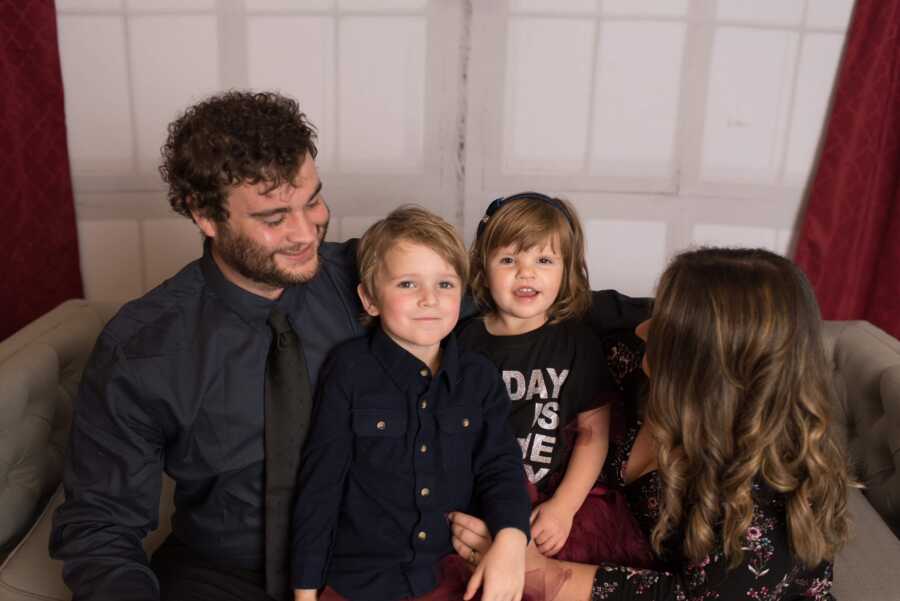 While Zoey was always going to stay with the Karchs, it took a long time for her to be officially adopted. Despite this, Jordan always considered Zoey her daughter, even before they met.
"The second they started describing Zoey to me, I knew she would be my daughter! I could hardly answer them and say I would take her, because I was crying," Jordan says. "I wanted to go to Zoey immediately and I could not get to her quick enough! I was so distracted, I almost forgot to call my husband and tell him we had a daughter!"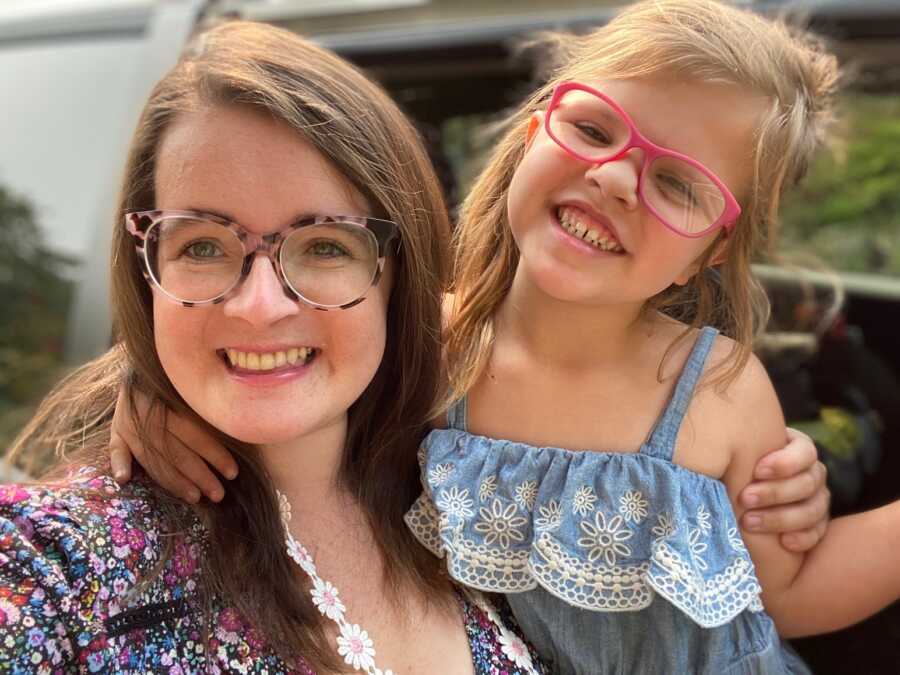 In a post celebrating Zoey's adoption anniversary, Jordan talks about how lucky she is to have Zoey as her daughter. She is thankful for adoption and fostering to give her the opportunity to be Zoey's mom.
View this post on Instagram
Foster Care Experience
As a foster mom, it is often hard for Jordan to put her own feelings aside and focus on what's best for the child and their biological family.
"The goodbyes that often come with foster care are so hard on all of us, but Elliott and Zoey are the first ones suggesting we say yes again," Jordan tells Love What Matters about her experience as a foster mom. "We always pray with our kids for their foster sibling's parents, so they understand it's a good thing if the parent is able to reunify with their children – even if it means a loss of a sibling for my kids."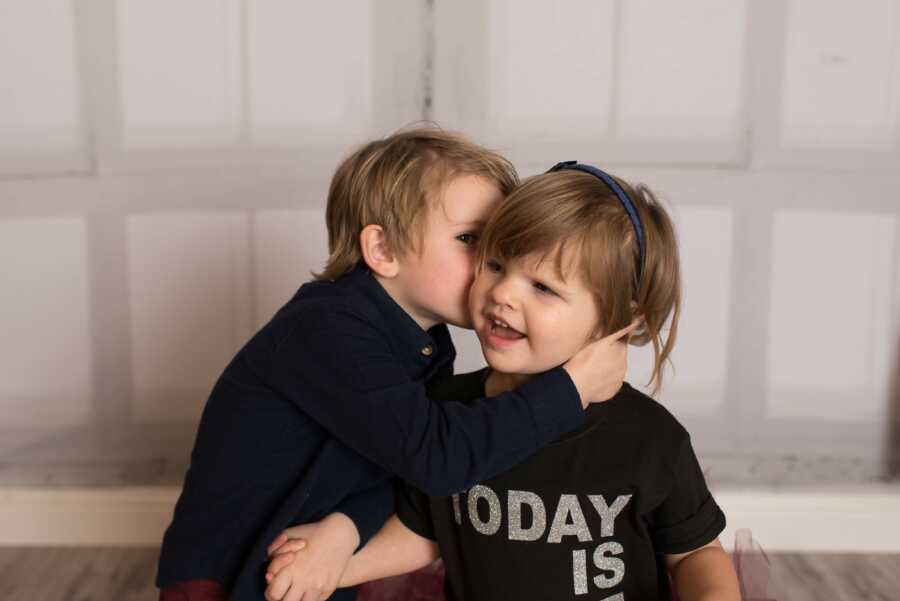 To be able to do this, it is important to remember why she fosters kids in the first place, and what their goals are.
"The goal of foster care is to reunify parent and child, unless that's not a safe option. Everyday that I have a foster child in my home, I am thinking about this other Mom and how I can support her in getting back her child, even though that means a huge heart break for me when I say goodbye," Jordan says. "This is the hardest part, but it's also the best part. I still carry the loss of the close motherly relationship I had with each of my foster children, but it is also so beautiful for me to see them living their life with their biological family."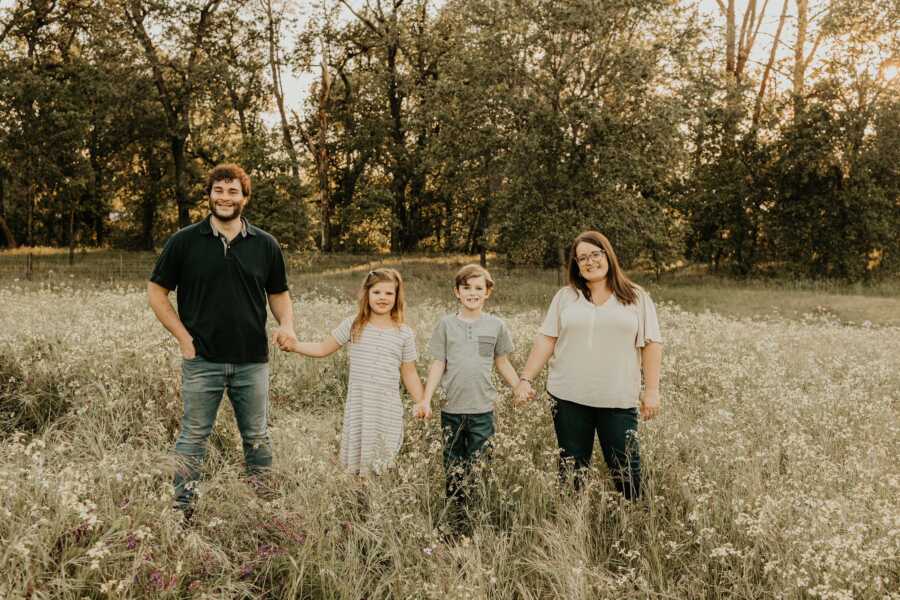 Despite the difficulties, Jordan is proud to be a foster mom and adoptive mom. The love she gets from her kids no matter how long she gets to know them, inspires her.
"Being a parent makes me want to be a better person. I want to make the world a better place for them. They are my motivation to keep helping others," Jordan says. "It takes a lot out of you, but they remind me how worth it is!"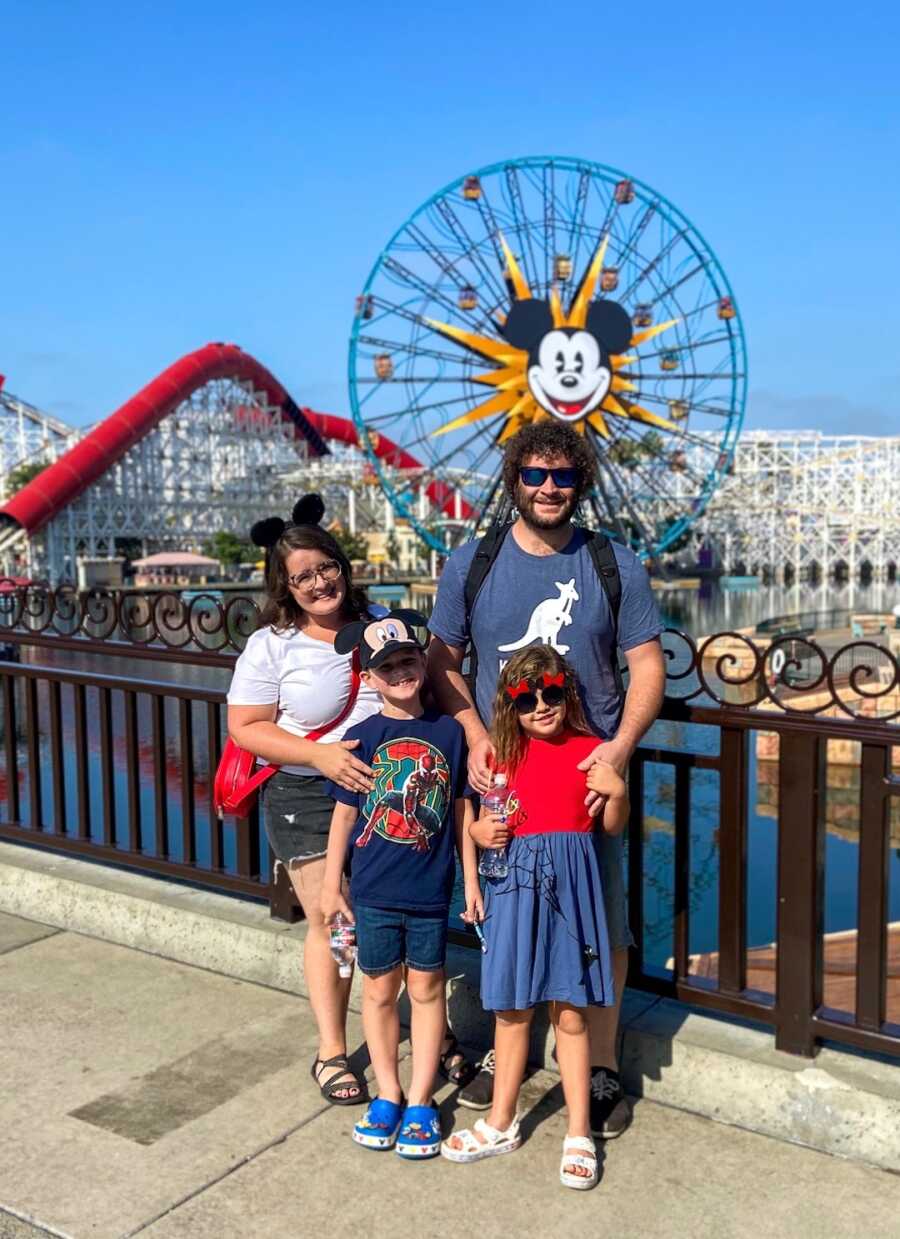 For Jordan, being a biological and adoptive parent is the same. She urges people to remember that love for a child is the same whether or not they are your biological child.
"Love is a choice and once you choose to love a child as your own, it is so easy to fall in love with them forever. We love Zoey fiercely and she is our daughter," Jordan tells Love What Matters. "The only difference I can think of is making sure we share with Zoey things we know about her biological family. We want her to know they are all safe and loved, just like she is."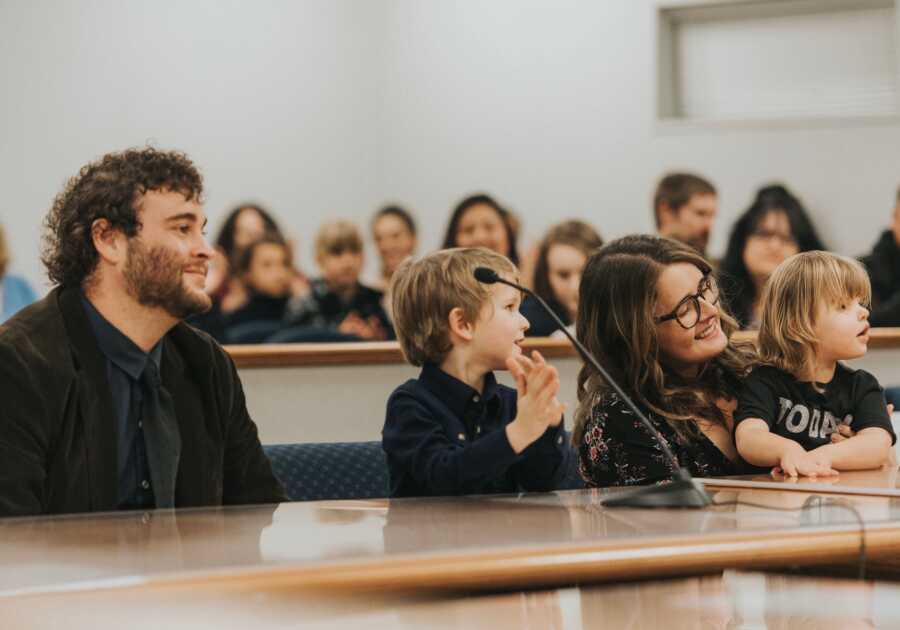 The Karch family is like many other families across the country, and they show how big love can be. By sharing their love and home they have been able to grow into the family they are today.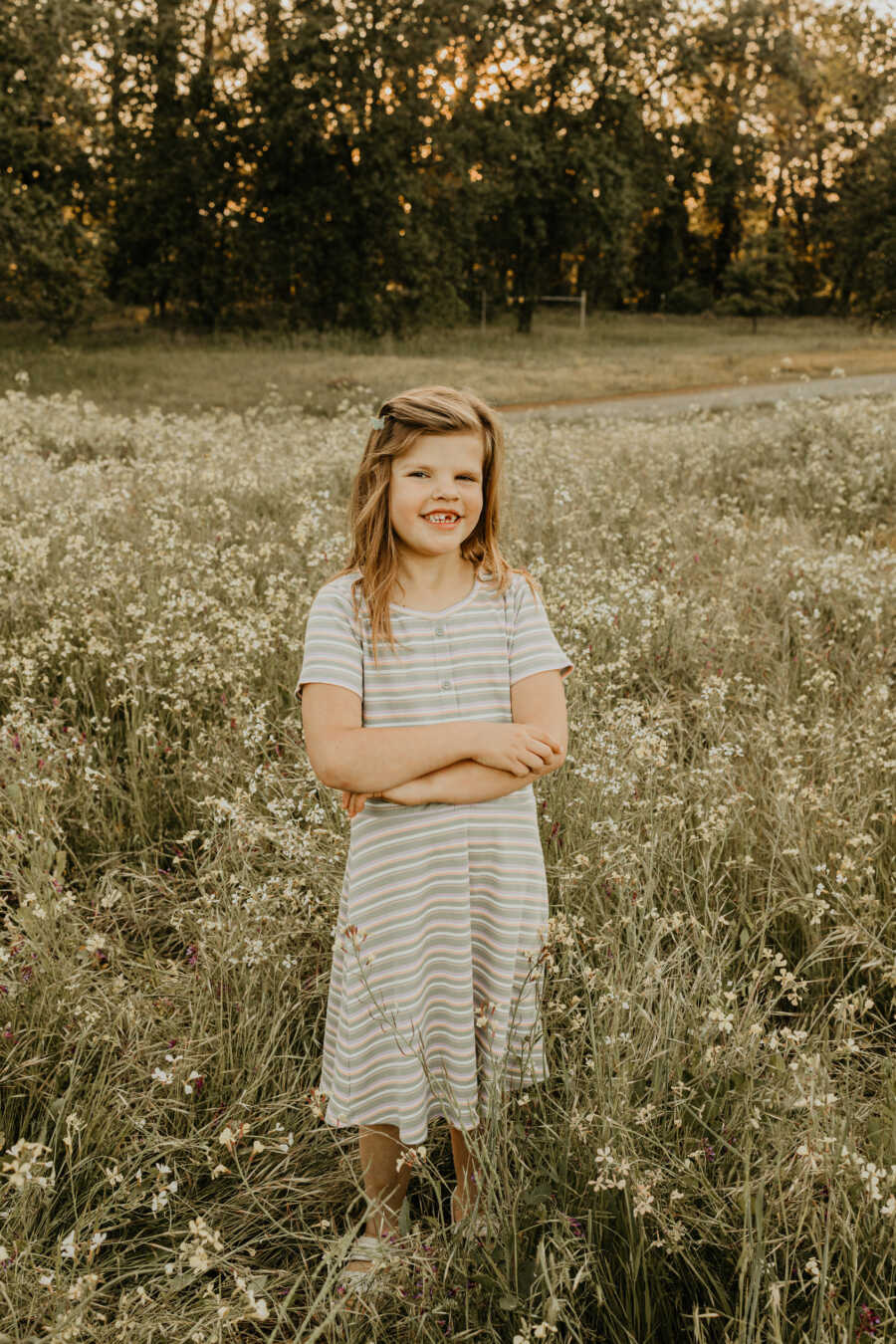 This article was written exclusively for Love What Matters by Anna Steingruber. You can follow Jordan Karch of California on Instagram. Submit your own story here and be sure to subscribe to our free email newsletter for our best stories, and YouTube for our best videos.
Read More Stories Like This: 
Mom Battling Addiction Couldn't Raise Kids, So Boyfriend Adopted Both And Raised Them Solo To Give Them A Better Life
'The whole exchange took 2 minutes, but my life would be marked by this moment forever.': Single mom shares unexpected foster care adoption of baby girl
'They chose us. They're coming in two hours!': Couple shares unexpected sibling adoption from foster care
Biological Dad Gains Full Custody Of Son, Hires Loving Foster Mom As Babysitter So She Can Remain In His Life
Do you know someone looking to adopt? SHARE this story on Facebook to let others know a community of support is available.