"I tell people all the time that I've had to be an adult for the past 19 years of my life. I'm only 30. I had to take care of my siblings the majority of my life. In a way I still do, even as adults. I think a lot of that is because we never had guidance as kids. We just had to learn on our own. The only thing that made that easier for me was the fact I had a better chance than my brother and sister.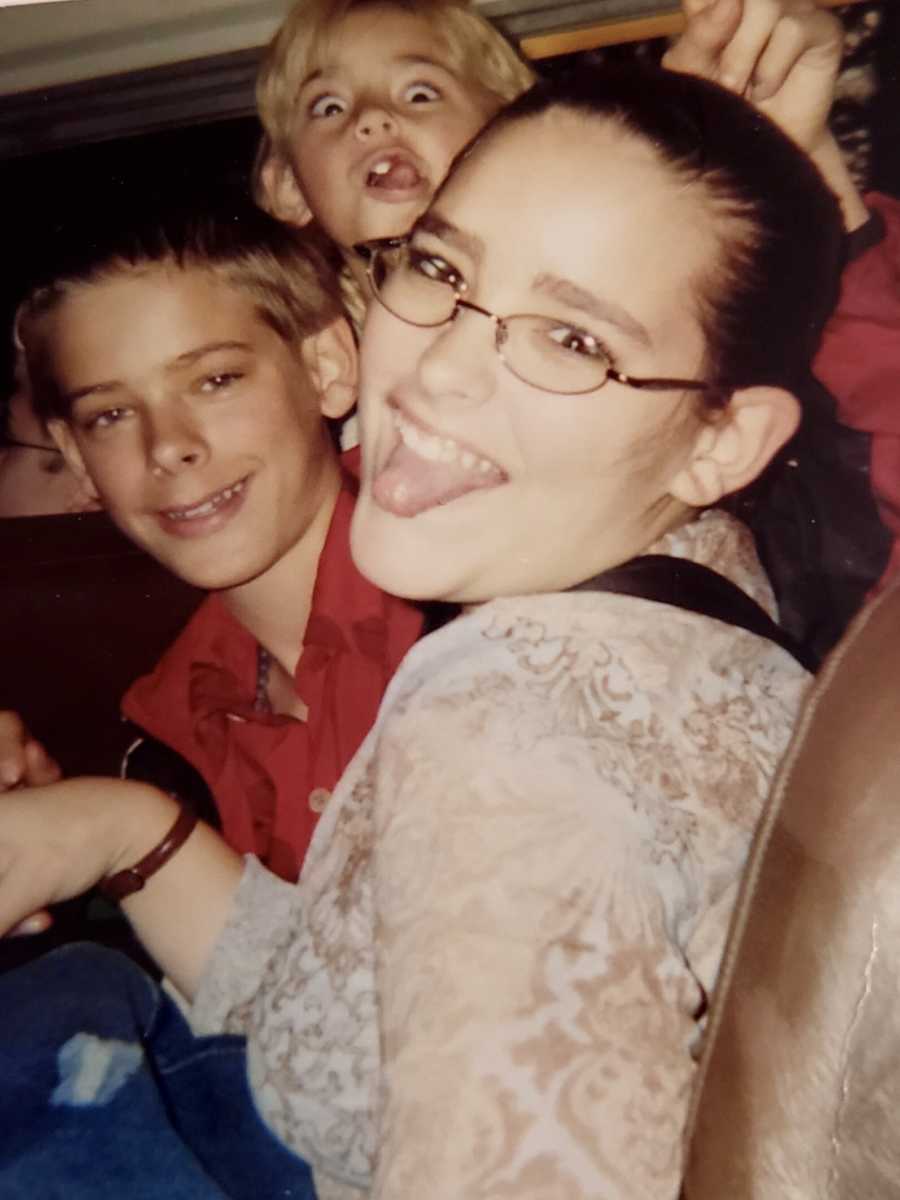 The last memory I had of my dad as a kid was him being behind bars. It was Christmas morning. I was only 4 years old so I don't remember a lot of details, just what I was told. I remember lying there the night before with my eyes sealed shut because I knew better than to open them. I remember hearing a man's voice ask my mother, 'Which way did he go?' Apparently, my father decided to rob an electronics store the night before Christmas. Unbeknownst to him, there were police across the street watching him. Christmas morning my mother, who was pregnant with my little sister at the time, woke my brother and I up. She took us to see our father. My brother is barely a year younger than I am, so we were both confused by where we were going. We had no idea at the time this would be our great escape from him. He was a monster. He would abuse us physically. Even my pregnant mother. It's honestly a miracle my little sister survived. He busted my brother's lip one morning over a cinnamon roll. I was sworn to secrecy. Luckily for us we had the support of his family and they helped my mom get bus tickets to get us as far away as possible. The plan was to go to California, but looking back, I'm beyond thankful we stopped in Texas for good.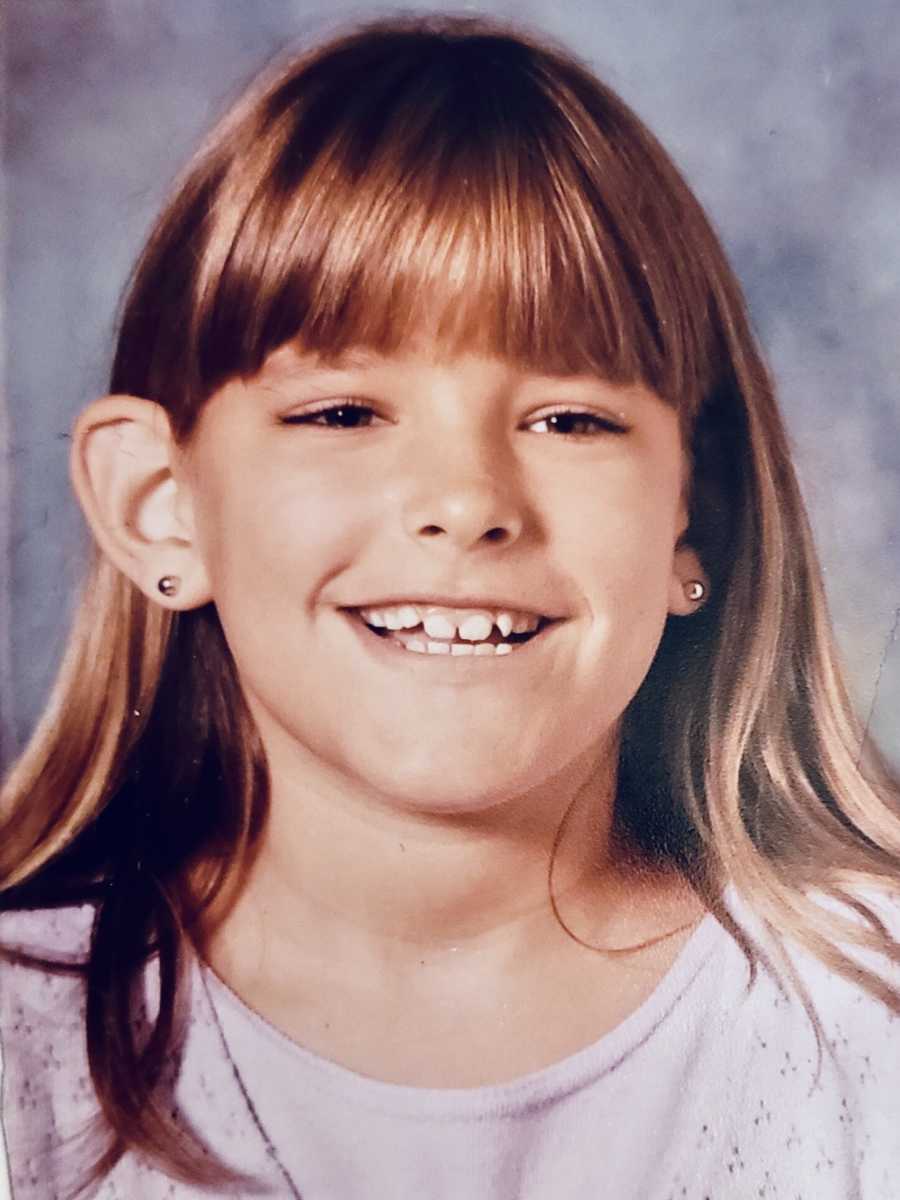 We stopped in a small town of Quitman, Texas. The visit was supposed to be temporary, but my grandparents offered for us to stay there until my mom could get on her own feet. Things normalized after some time. I felt I could finally be a kid. After a couple of years, my mom met a guy. He seemed nice, had kids of his own that weren't much older than us. I'd finally have a family. They got married and all seemed fine – until they weren't.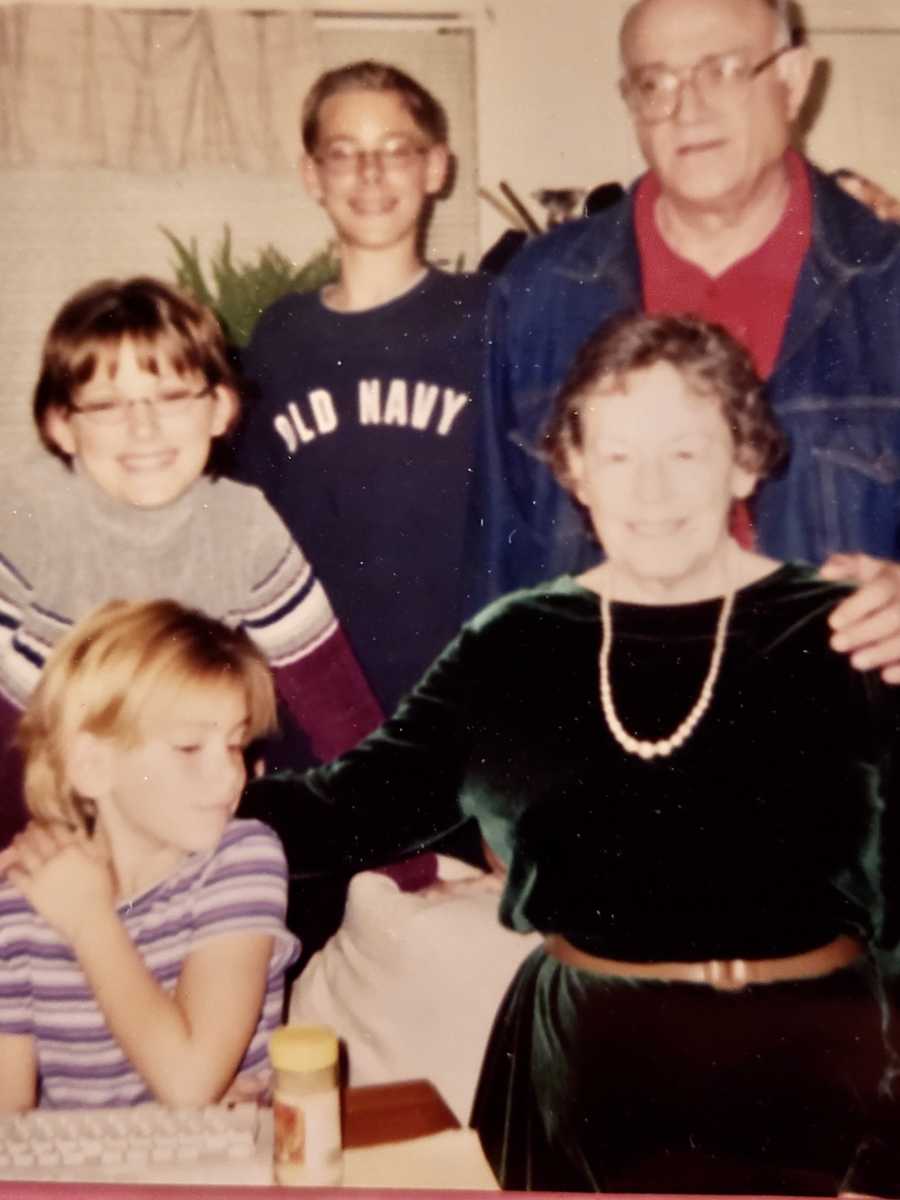 When I was 11 years old, I had a nightmare. I crawled into bed with my mom and stepdad to feel safe. After my mom left for work, I was raped. I had no idea what happened because no one tells you about that kind of stuff so young. So I just went about my day. It continued for three years. I tried desperately to get someone to listen to me but all I got was excuses in return. By this point my mother had become an alcoholic. I felt like nothing I did would matter to her. I felt like the problem child because I tried to get her to listen. I was told, 'If we get a divorced, I'm taking your brother and sister and I don't care what happens to you because all you do is cause problems.' I gave up and accepted this was my life. Trying to get through to a drunk at 14 was never in my cards.
September 2003 was when my voice was finally heard. I had a friend that was so close we were practically inseparable. A few years prior that changed, and at the time I had no idea what I did wrong. Fast forward to 2003, I had just finished marching at a football game. My mom came and picked me up and took me over to my friend's house. My friend and I did the typical small talk. She asked if I wanted to stay the night with her. I told her I couldn't because I didn't have a change of clothes, but asked if she wanted to stay at my house. Before I could even finish, she told me no. I just shrugged it off, no big deal. A week later we went back over there, but it was my whole family this time. That's when I recognized the fear in her eyes – she started crying and telling me everything that happened to her. She had been raped at my birthday party a few years prior and had not seen my stepdad since then.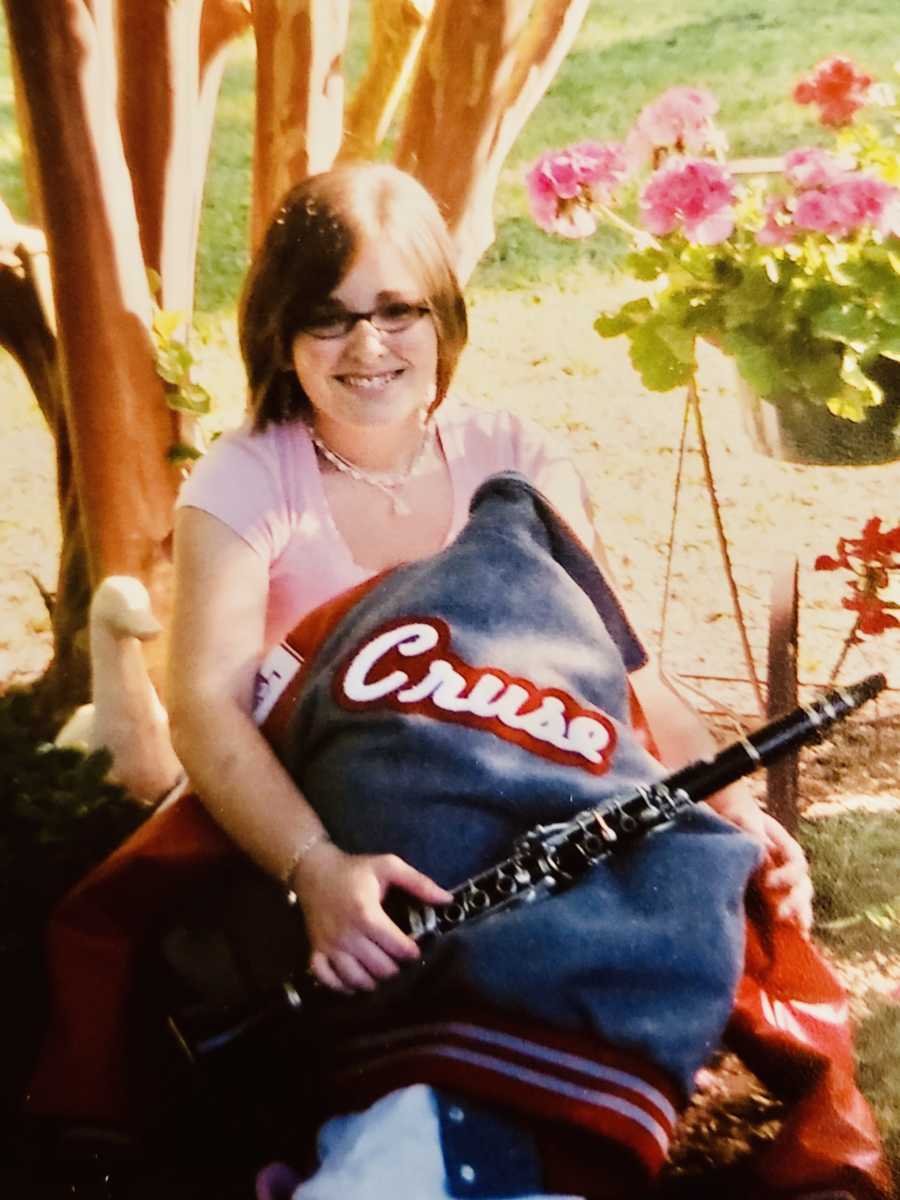 We tried to tell our parents together but that just made things worse for me. We went home and my mom was completely wasted. She sat me down in front of him and tried to get me to retell my story as if she had never heard it before. That's when I first became scared of conflict. He left and I tried to go to sleep. The next morning, she told me not to tell anyone and that she would 'take care of it.' After a few days passed, I got pulled out of school by the police. My friend went to the school. We were immediately taken away and placed with my great grandparents. The first two years were hard. My grandparents had just retired and turned around and took on two teenagers and a preteen. There were battles constantly with CPS. They tried at one point to remove us from my grandparents, but they were able to get us back. It wasn't until my grandmother's health got bad that we had to go into an actual foster home. It was only supposed to be temporary so that my grandmother could have surgery. The case worker on our case decided it was in my best interest to separate me and my siblings because they wanted me to have a chance at being a kid. I didn't get a voice on the matter. I was placed in a foster home in Tyler, Texas. My sister in Emory, Texas. My brother in Houston, Texas. All hours away from each other.
My first foster parents were not the best. They commented on how much I was crying and eating. I was a junior in high school weighing around 160ish. Not the ideal weight, but not obese by any means. I was told that my sleeping aids were unnecessary and that I shouldn't be on birth control even though it was for my PCOS. I held on to the hope that this was temporary. That I could be reunited with my family. My grandfather was diagnosed a month later with lung cancer. I wasn't going home. I tried my best to keep it together. I tried talking to my counselor but that just made it worse because she would tell my foster parents everything which got me in more trouble. In February 2006, my grandfather passed away. My grandmother specifically asked I not find out on the phone, but I had to because not only did they not tell me, they waited several hours later to allow me to call. They even made me go to school the next day. Luckily for me, they left a few months later.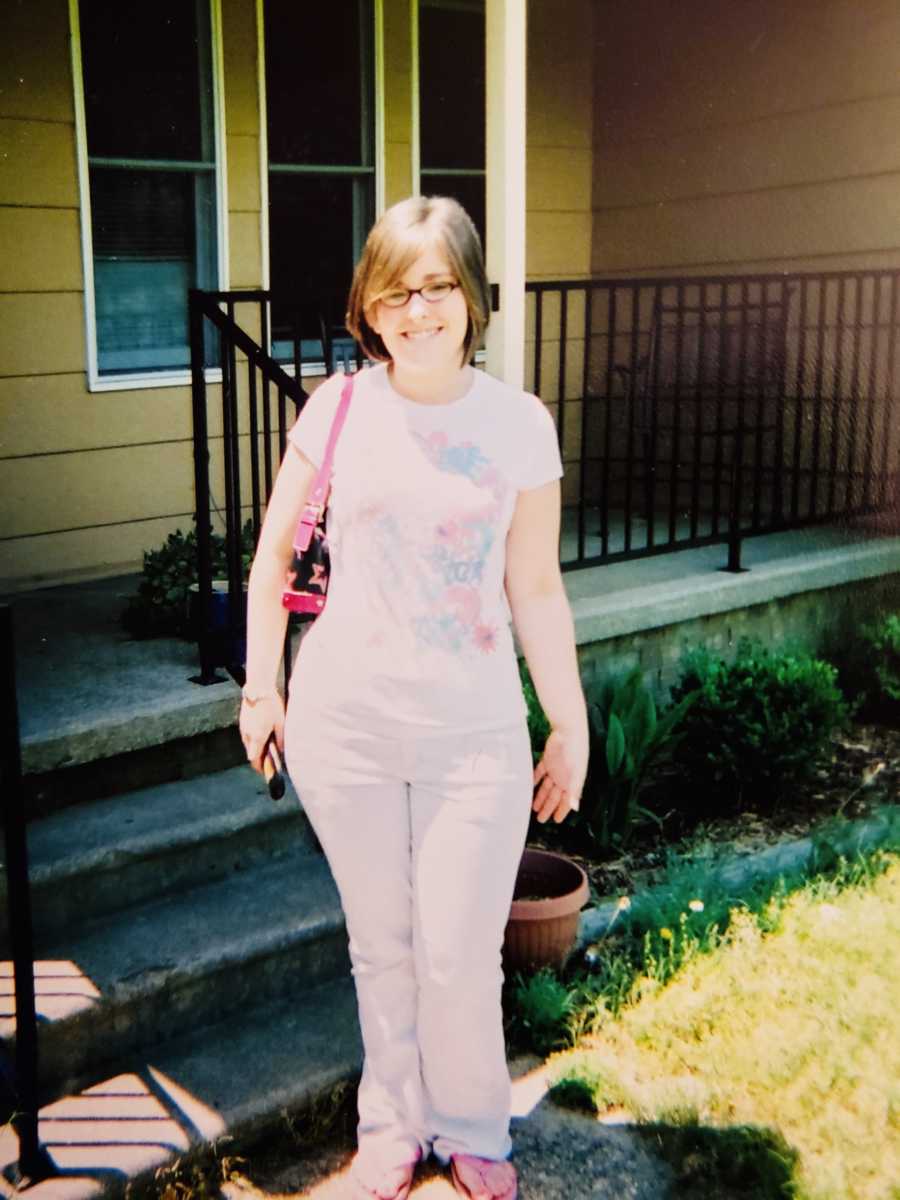 My new foster parents Sarah and Jarrod and their two kids came into my life at the end of my junior year. I could already tell things would be different. There was just something about them. My senior year I rebelled a lot. Part of it is because the courts didn't allow my voice to be heard at trial for my stepdad, so he only got 10 years probation. Through all my rebellion though, I never felt unwanted or unloved by them. They were only a few years older than me so we did have some laughs.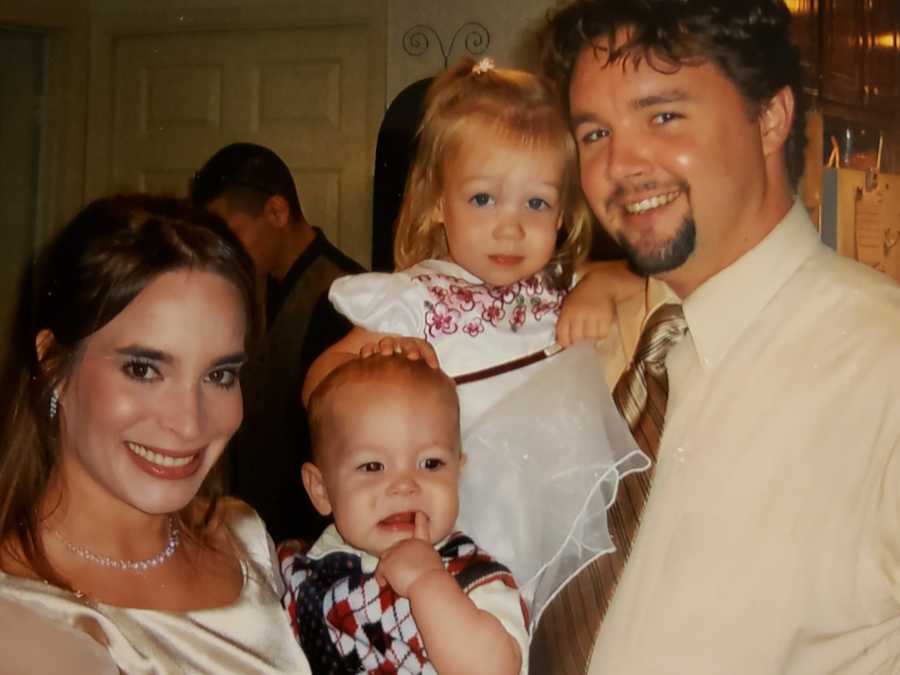 My foster mom took me to band camp and went to register me in and they thought she was my sister. It still makes me smile. They supported me during a pageant I did my senior year. They supported me through all my anger, grief and pain. They tried so hard to make it so I could at least see my sister. There was one night in particular we waited at my school for quite awhile for my sister's foster parents to bring her to us. She was supposed to stay the night with me. After several failed attempts to get ahold of them, they finally called and said she couldn't come because she was grounded for grades. I'll never forget how angry my foster dad got because they did not believe in keeping siblings apart for that. If nothing else, she could've worked on her stuff when she got home from my house. By this point I hadn't seen my sister in months. I ran into her one time at a Christmas party hosted by CPS and didn't recognize her. She was almost a teenager by that point. That's how long it had been. I could not recognize my own sister.
When I turned 18 I could not wait to be emancipated. I reconnected with my mother because a girl needs their mom, right? I believed in redemption and forgiveness so when she told me she was clean, I believed her. I uprooted everything I had planned in life to move to Oklahoma. I quickly learned that things had not changed. Over the course of five years I gave her so many chances to clean up her act. She never did. She moved to another state in 2012 so I felt this was my fresh start away from her again. My sister and I at the time did not have a great relationship. I fully blame CPS for that. We were strangers to each other. Same with my brother. Other than my husband and two kids, I felt like the only family I had were Sarah and Jarrod. Over the years my sister and I have become stronger than ever. Unfortunately, she went through something traumatic, but I didn't hesitate being there for her. I think it took her realizing I never abandoned her for us to become close again. My brother and I, however, will probably never have a relationship again.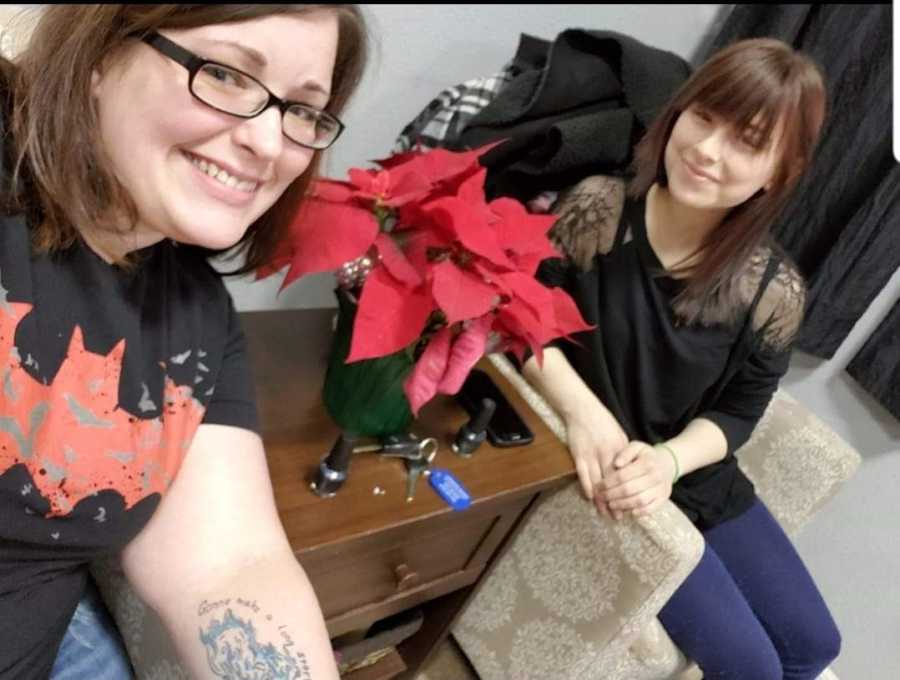 Obviously because of all of this, I have gone through some dark times in my life. Really dark times. June 2018, I decided it was in everyone's best interest if I killed myself. I was broken, damaged goods, terrible. Luckily I was admitted into a facility here in Tulsa, Oklahoma. That's when I found out that in addition to my PTSD, I also had Bipolar disorder 1. My husband had very specific instructions on who would be allowed to call me. Sarah was one of three that could, and she did. I felt alone in there. I needed my mom, and that's who I got with Sarah.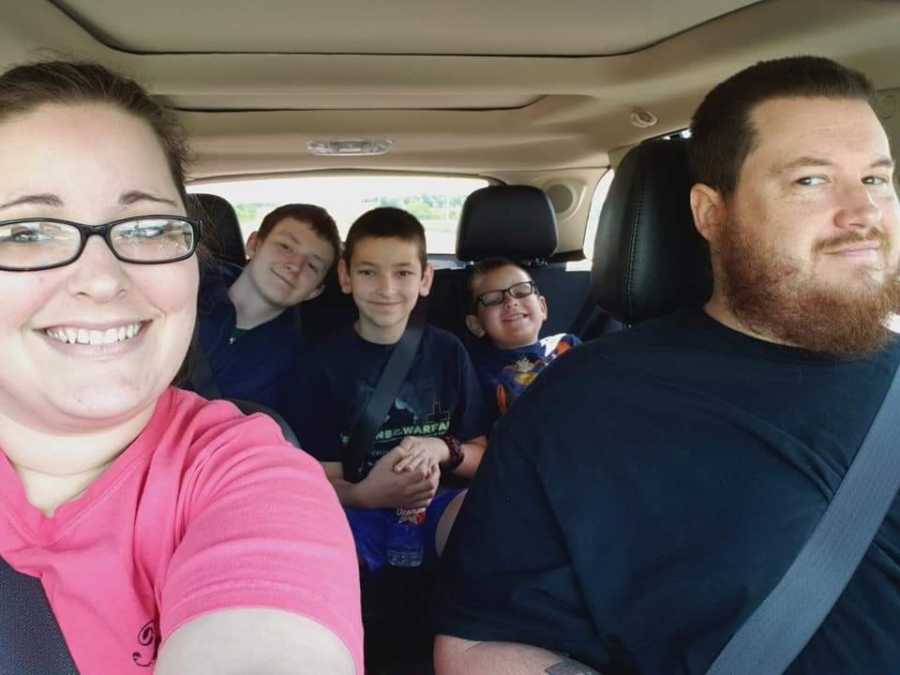 Part of my road to recovery was forgiveness, for myself and others. I tried to forgive my biological mother but that failed again, so I cut ties once and for all. I needed a true mom. I have that with Sarah. Anytime I need advice or I'm excited about something, she is my go to person. My life has been harder than most. I've wanted so many times to give up, but I can't. Not just for my three amazing boys and husband, but also for my 'mom and dad' and my 'brothers and sisters.' They may not have adopted me legally, but they are my mom and dad. They, along with my great grandparents, showed me how to be a real parent. How to truly love. They helped me learn how to break the cycle. I recognize addiction runs prevalent in my family so I choose not to. I learned how to handle stressful situations with your kids through them.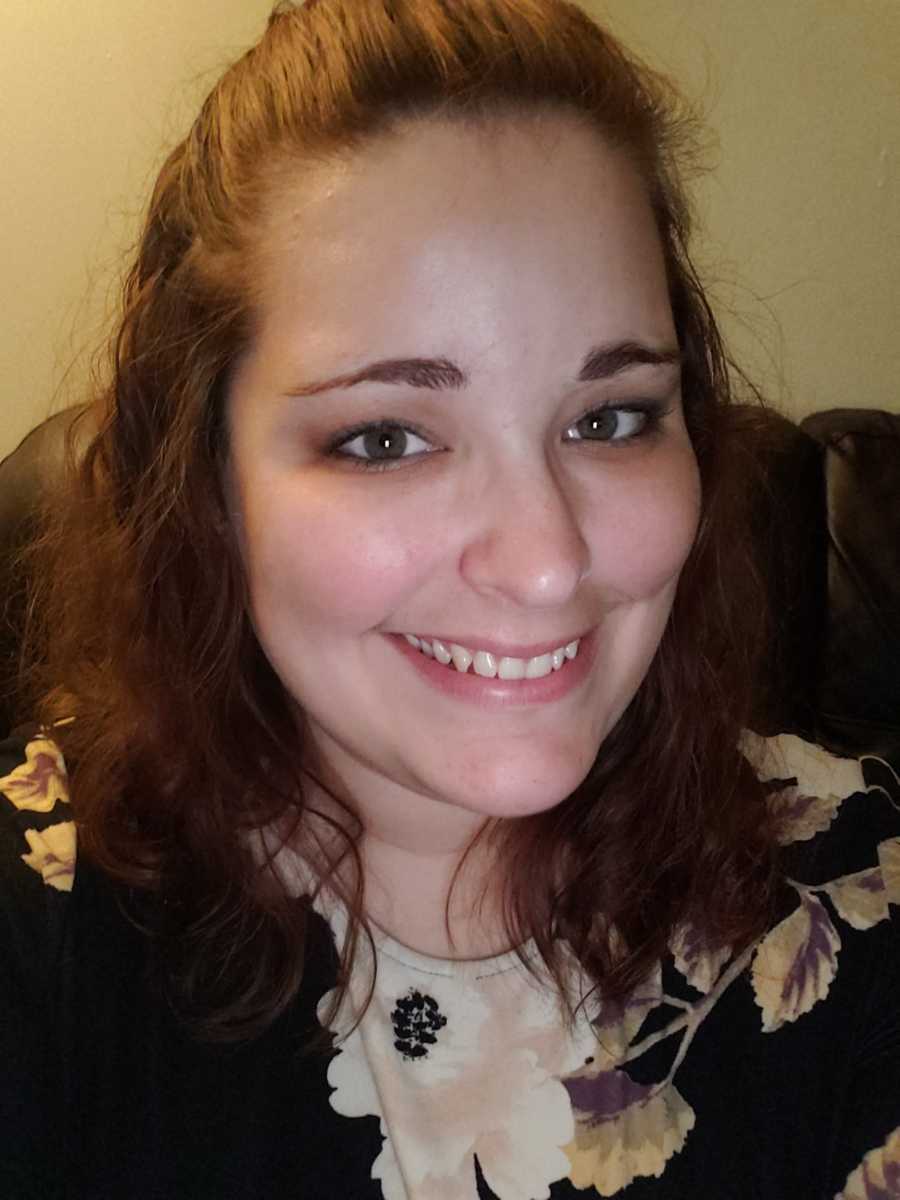 My family may not have much. We are your typical lower middle-class family. But my kids have it all in my eyes. Two parents. So many people that love them. They never have to worry about their next meal or where they will sleep. They don't have to live in fear of something bad happening to them. I have my 'parents' to thank for that. I would not be here today if they weren't in my life. I can only imagine what road I would have gone down had they not been in my life during my most crucial years."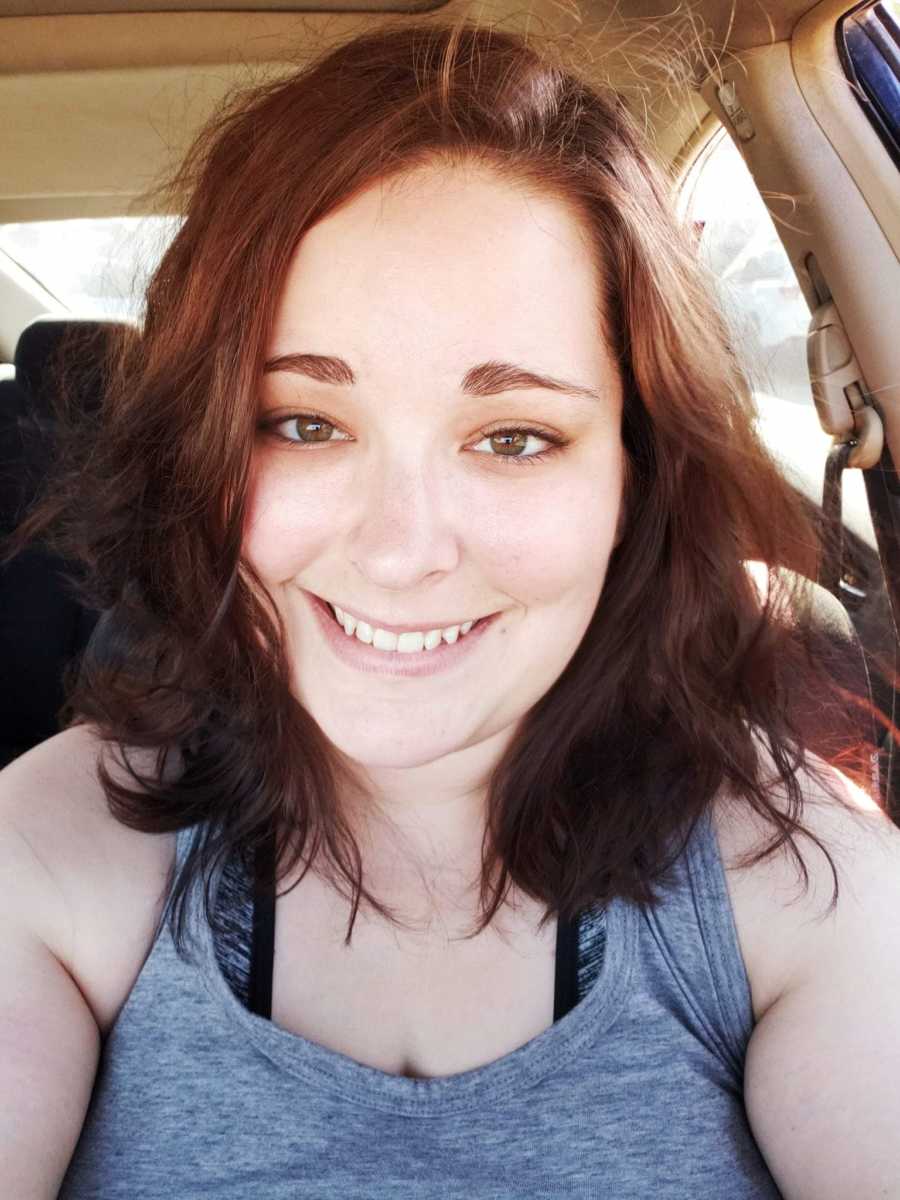 This story was submitted to Love What Matters by  Gina Alderman of Tulsa, Oklahoma. Do you have a similar experience? We'd like to hear your important journey. Submit your own story here. Be sure to subscribe to our free email newsletter for our best stories, and YouTube for our best videos.
Read more powerful stories like this:
'This is just my daycare. My mom is coming back for me.' She never came.': 22-year-old finally adopted by 'forever family' after years of trauma, abuse in foster homes
'No one has ever wanted you here. If you find a family that will actually love you, go be with them.': 26-year-old adopted after years of childhood trauma, abuse, says you're 'never too old to need parents'
Provide hope for someone struggling. SHARE this story on Facebook to let them know a community of support is available.