"I was adopted from an orphanage turned adoption agency in Ft. Worth, TX, and my name was Ashley Gladney.
I have known I was adopted my whole entire life. In fact, I don't even remember finding out. It was just something I always knew, part of my identity. My parents would read me stories about adoption, including a book that was customized about my adoption, and show me pictures from the day they brought me home and signed the papers.
Growing up, my favorite thing about myself was the fact that I was adopted. Why wouldn't it be? If I wasn't adopted, I would have never had my parents or my family, and, let's face it, as crazy as they are, I have the best family in the whole world. I owe everything I am to them.
People are always curious about my story but often hesitant to ask questions. They don't want to make me sad, hurt my feelings, or bring up a negative subject. The truth is, it is the best thing that could have ever happened to me. Whenever a friend or teacher would find out I was adopted, they would get all weird and hesitate to respond or ask me questions, like it was some taboo thing. If asked the question, 'Well do you know who your birth parents are?' I would always say, 'No, I will never know who they are. It was a closed adoption.' It was what it was. My hospital records only told me generic information. Just enough for me to paint a vague picture of these two kids who hated each other and wanted something better for me.
Years earlier, when my parents came to the realization they were not able to have children, they each agreed adoption was the next step. Some friends of theirs from our town at the time had recently adopted a baby boy from Edna Gladney in Ft. Worth, Texas, and that was how my mother and father chose this particular agency.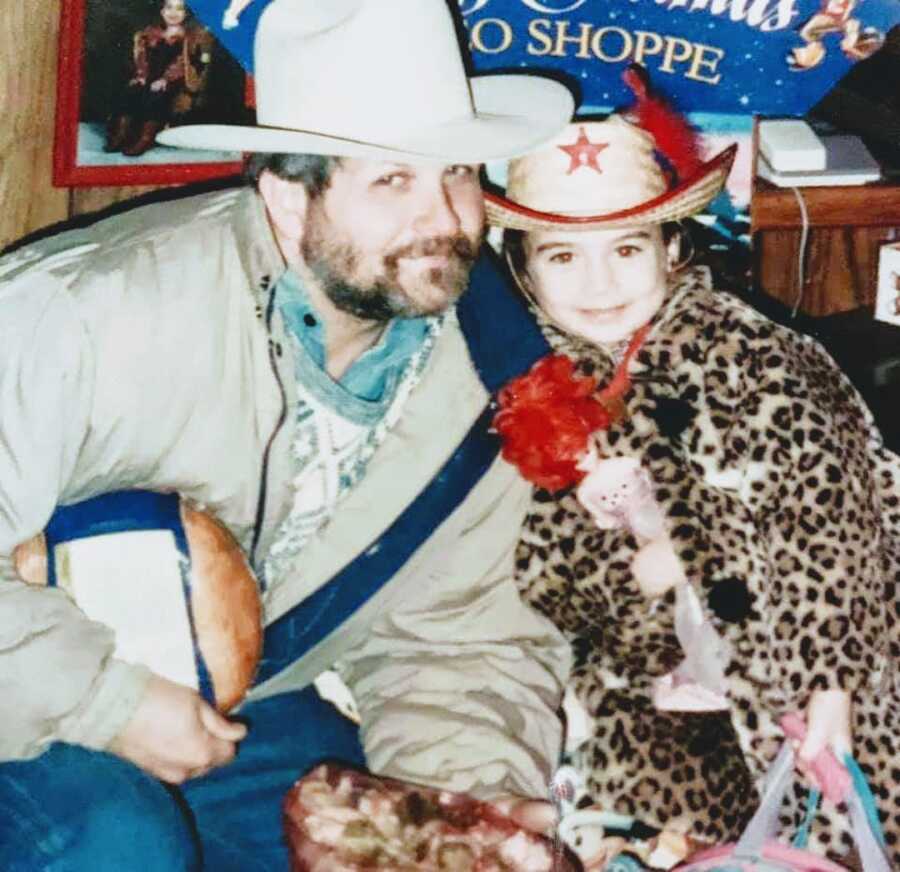 I always thought my birth parents were two immature high school kids who got knocked up, ended up hating each other, and put me up for adoption. I never held a grudge against them or judged them in any way for the decision they made. I know, without a shadow of a doubt, I have always been right where I was always meant to be.
When I turned 16, I was given letters they wrote me before I was taken away from them at the orphanage. His was a paragraph and hers was ten pages. Typical teens. I knew they both loved me, but I was under the impression they would never amount to anything and couldn't take care of me. For some reason, I thought they were both on drugs, and that's why I was premature and died shortly after I was born. Given what little information I had to go on, this was the story I came up with. I was OK with all of that. They did the best thing for me they could have ever done.
If it wasn't for their decision, there would be no Brooke Ashton Bradley!
When I was 19, I filed the necessary paperwork to find my birth parents. I grew up as an only child and always thought it would be fun to meet my brothers and sisters and see what everyone looked like. I didn't need any more parents, but I had so many questions. The way it works is if you have a closed adoption, neither you, your adopted parents, or your birth parents know who each other is. When any party chooses, they can put their information in a 'finders file,' and if another party has tried to find you or wants to be found, there will be a match. If there is nothing in there, that means no one wants to be found. I knew it was a 50/50 chance I would have a match, and I was OK with that. If I had a match, great! My questions would be answered, and maybe I would get a brother or 2. If I didn't, that was fine also.
I had no match.
Fast forward SEVERAL years. My son had just fought a huge battle with a tumor in his liver at the very green age of 10 months old. His tumor was so rare, and it got us really thinking about where it came from. We started asking my husband's family questions, but we weren't able to question any of mine.
I tried '23 and me' first, and that was a bust. Because they are so expensive and I  had already wasted $300, I didn't pursue another DNA kit. Luckily for me, one of my best friends, Silver, is really big into ancestry.com, and she thought it would be fun to get me a kit for Christmas.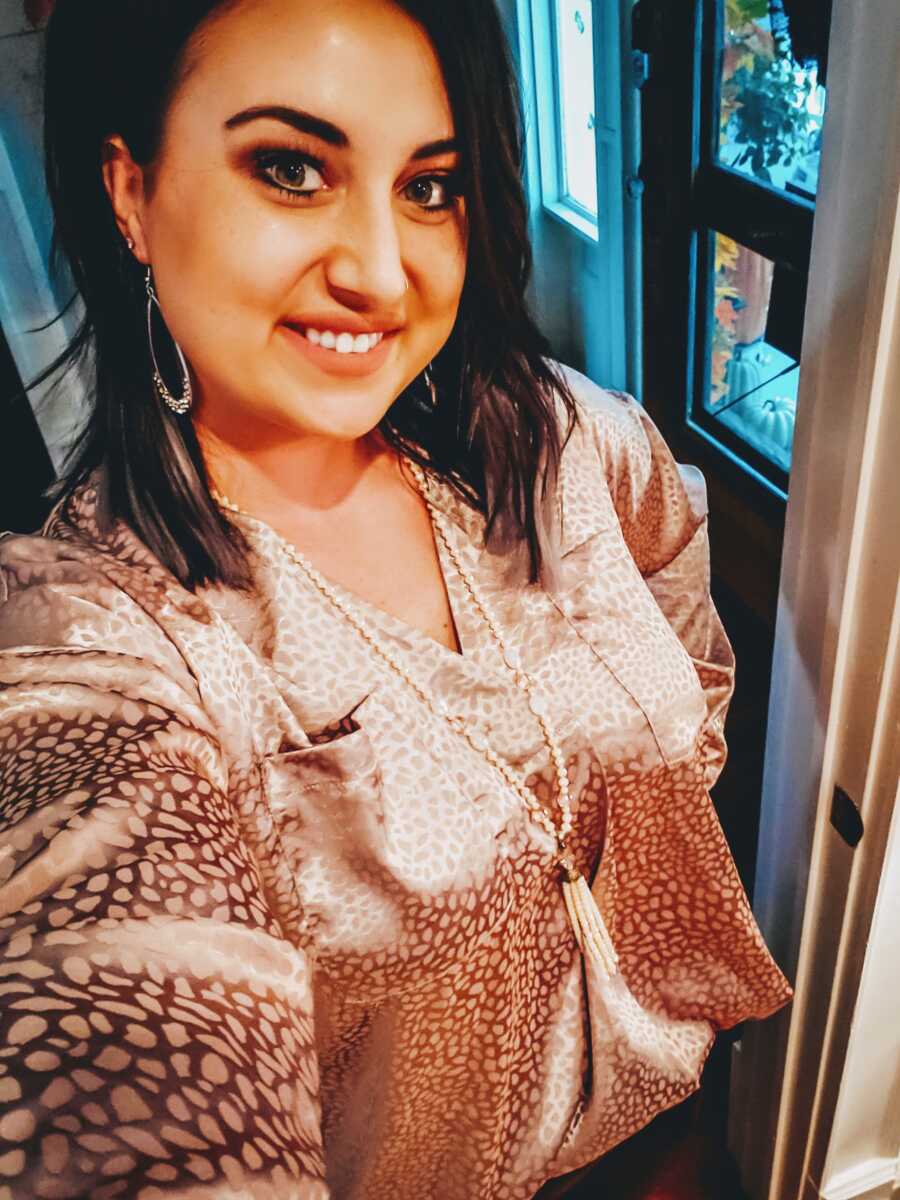 A few weeks go by, and I get my results. I had almost 100 profile matches!
A few more weeks go by, and I get a message from a third cousin, Carson. Was I ready for what I thought was about to happen? I got a little nervous wondering what he had to say.
Ancestry notified him about my new profile and it turns out he is really big into our family tree! His mother is my second cousin, and he found me off of her profile. I explained to him I was adopted and had taken a DNA kit but didn't really have any information for him. We chatted for a few days and nothing really came of it, but I had a feeling it wouldn't be the last time I would hear from him.
February rolled around, I got a call from Carson. My heart skipped. I was excited and nervous all at the same time. Why was he calling? What would he say? Was this it? The moment when the one thing I thought would never happen, happened? I answered…
'Brooke, I finished your branch of the family tree.' OK. This is crazy! What do I even do with this information? I don't need crazy people knocking on my door! You never know what people are capable of these days. WHAT WILL MY MOM AND DAD SAY? Will it crush them? I didn't mean to. This was all a complete accident…WHAT CAN OF WORMS HAVE I OPENED?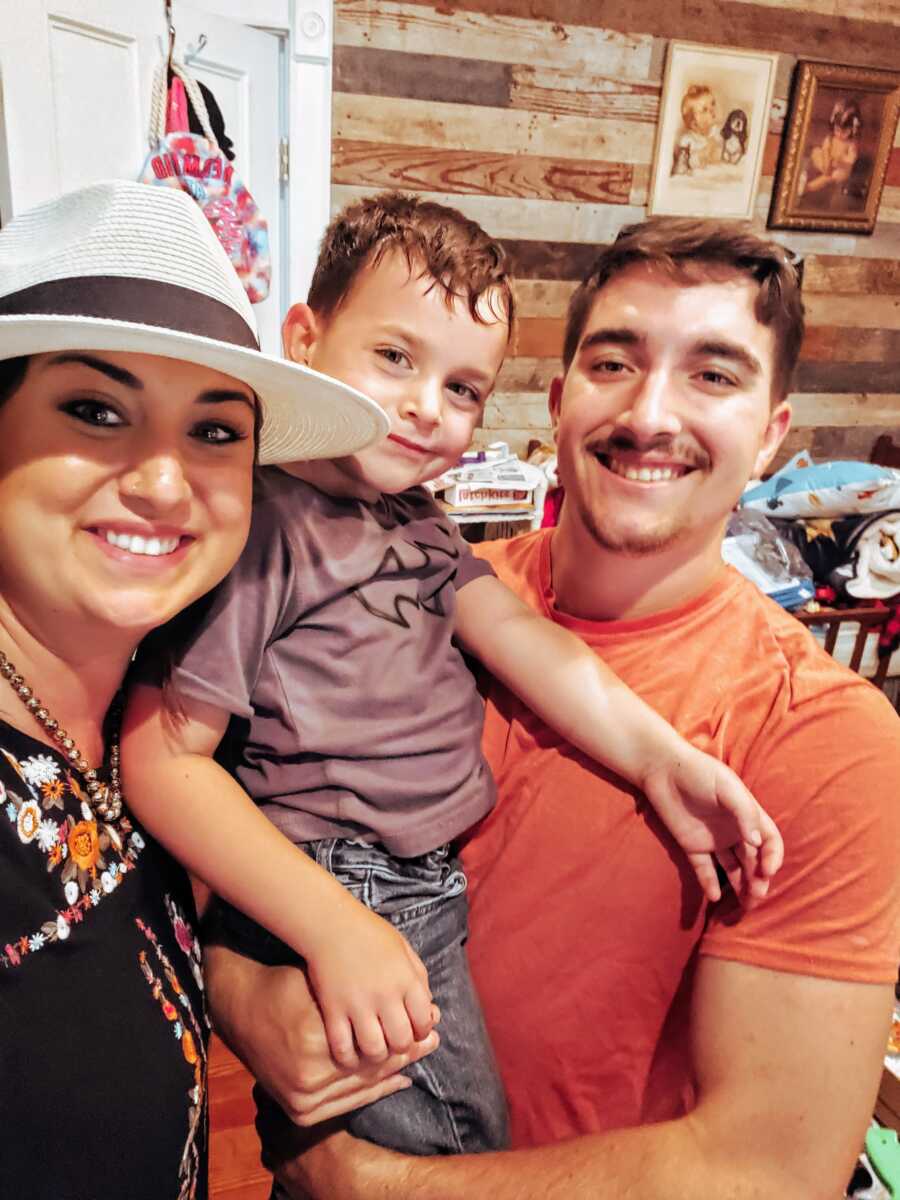 That was the truth of how I felt at that moment. A tornado of regret, panic, curiosity, excitement, and pure adrenaline.
Now, about the can of worms. Open it? Keep it closed? What about my mom and dad? Will I hurt them? It will crush my soul to break their hearts. THEY are my parents, no one else. So many questions, so many paths, so many ways this could end up.
Carson had gotten in touch with my birth father, confirmed who he was, told him I found him and wanted to remain anonymous for now, and got his information to give to me so I could run my own investigation before I revealed myself. Through a series of phone calls and Google searches, I had enough information and decided I was going to call him.
But first, I had to tell my parents what was going on. I wanted to be completely transparent with them. If they told me no, that would be the end of it.
It took me until March to actually build up the courage to tell my dad. I walked into his office, had a panic attack, and told him everything as fast as I could before I chickened out. I was so worried about breaking his heart, and I had no idea what my mom would say. They mean everything to me. Long conversation short, he was excited for me. He said he would be curious too, and he was glad I could finally get answers and see what they look like. That day, I went right home and called my birth father, Terry.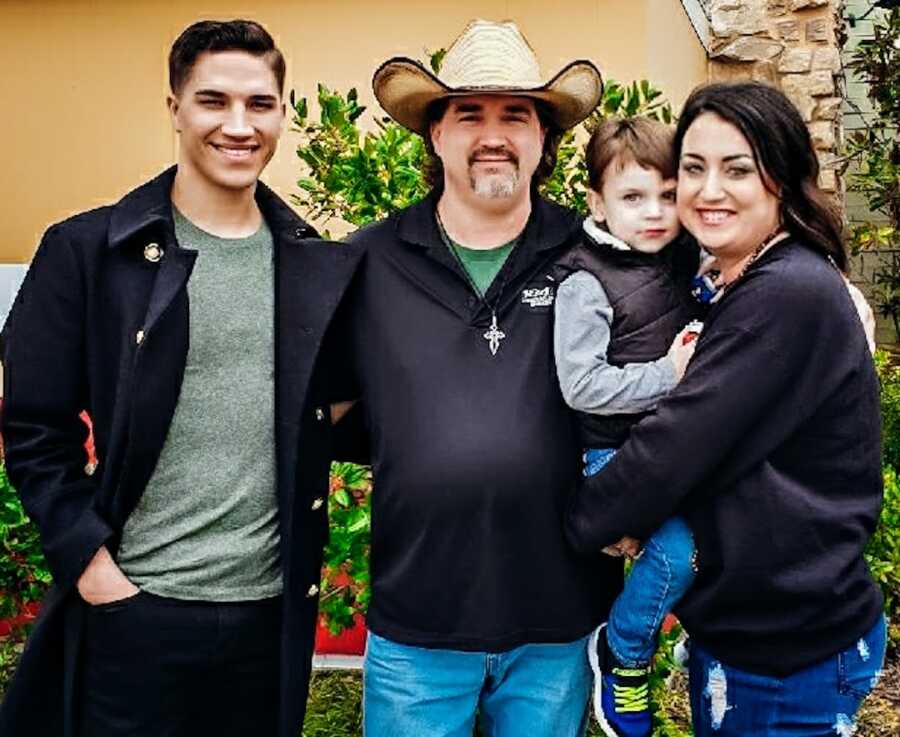 I had lived my whole life thinking this man wasn't a good man, and I had spent my whole life thinking this man wanted nothing to do with me. The moment he reacted to the words, 'Terry, I think you're my birth father,' I knew everything I thought was wrong.
Originally, my name was Michelle Nicole Moore.
He had wanted to keep me. He stayed with me for days in NICU, after I had died multiple times, and never left my side. This same man (kid) had planned on taking care of a baby girl at 17 years old and has spent the last 29 years hoping and praying he would find her.
I am a very sentimental person. I like for things to be special and mean something to people. I prefer thoughtfulness, significance, and being genuine over a price tag any day. So, after speaking with him and his sister, I found out his birthday was coming up on April 22.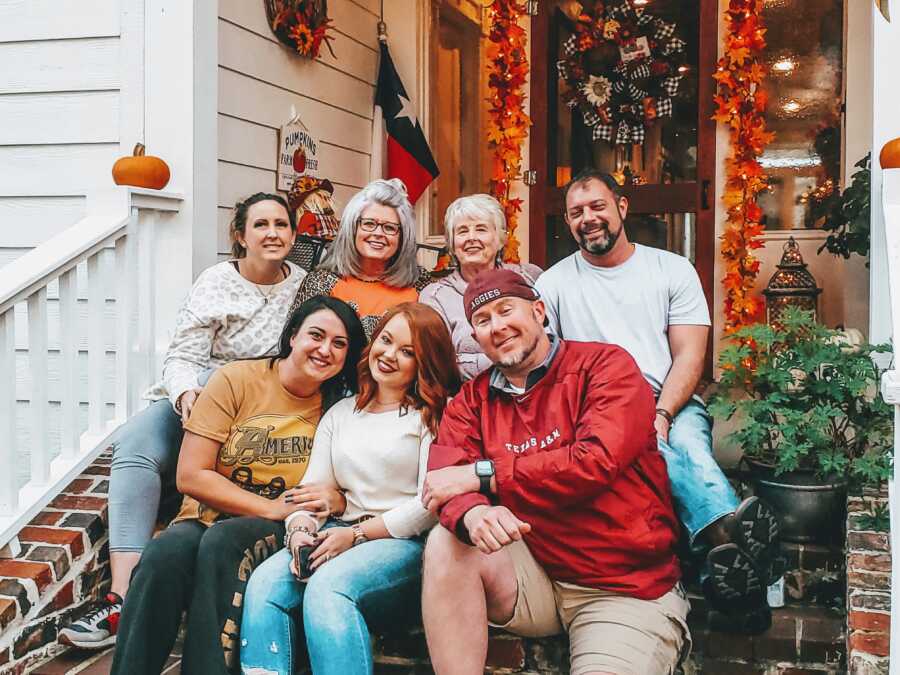 I immediately thought what a great gift it would be to surprise him on his birthday with our first meeting. I got his wife's number, called her, and started planning. His wife Megan was an absolute jewel in helping me set up his birthday. She got him to take off work and was able to get him all the way to Lindale without him ever questioning her or thinking anything of it. That's the sign of a good husband right there, ha!
Leward and I arrived early, and the waitresses were so sweet to let me in so I could pace inside and be hidden when they drove up. After telling the staff my story, I think we were all pacing around waiting for him to pull into the parking lot. I didn't know what they were going to be driving or what they actually looked like in person, so every time someone pulled in, we were all freaking out! But, when he did arrive, we knew. Even the waitresses knew, and silence fell over everyone in the place.
When they walked in, Leward and I were sitting on a bench in the entrance. He didn't see us at first. I was so excited to surprise him, I thought I was going to have a heart attack. I was overcome with joy for this man who had struggled with a missing piece to his heart for almost 30 years. I couldn't imagine what that must have been like, and I was honored to give him one of the greatest birthday gifts he would ever receive. I mean, if we were going to meet for the first time, go big or home, right?!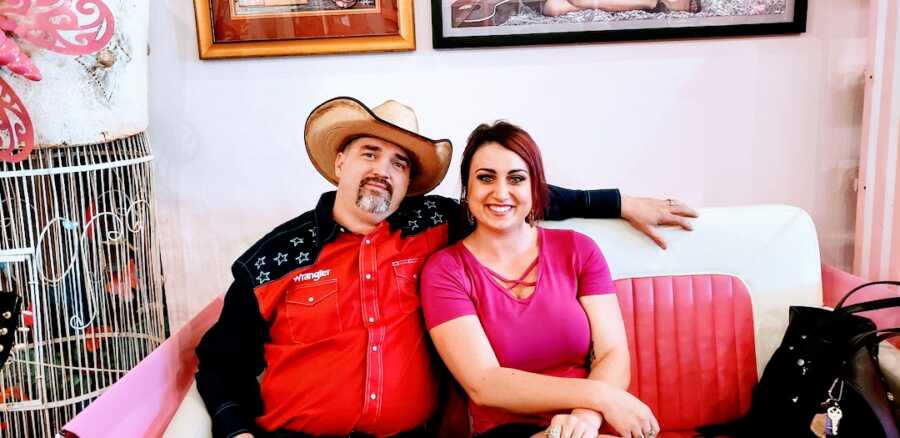 It was a unique experience for me. It was more like watching a Hallmark movie or having an out-of-body experience. The look on his face was priceless, and he knew right away who I was and what was going on. Surprise! Happy Birthday! Everyone was in tears.
It took us a minute to get the conversation going, but after the initial shock wore off, we talked for hours, and it seemed like only minutes. We laid as much info out on the table as we could think of in that short time. His side of the story, what has happened since then, my two brothers and one sister, just on his side.
I grew up an only child, and now I am the oldest of 6!
I have had a relationship with my brothers Wyatt and Marshall for two years now and have loved every minute of it. They are like a missing piece of my heart I never even knew was missing. I can't explain it. I didn't even know them, but my heart was full of love for them anyway.  My whole family has welcomed them with open arms. My birth father, his wife, and I have become pretty close as well. They have become part of the family.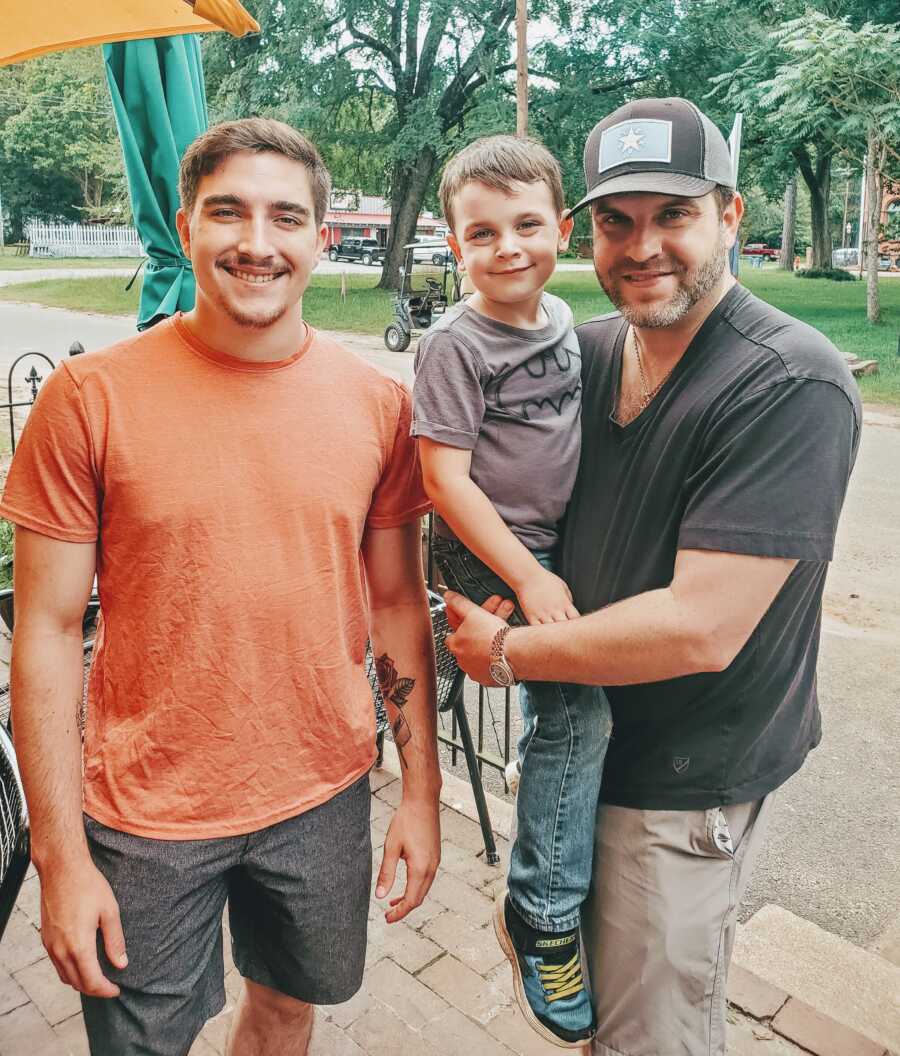 My sister on my birth father's side, Cheyenne, recently found out that we had all found each other. They wanted to tell her sooner, in person, but it didn't work out that way. My siblings on my birth father's side have always known I was out there but never expected to actually find me. I have not met Cheyenne, but I am driving halfway to meet her very soon. We are both very excited!
In the last three to four months, we have been able to make contact with my birth mother. It was an unexpected surprise. I was having girls' night one Tuesday at my friend's house. For a random reason, I had to leave early. Right when I walked in the door, my phone rang, and it was my birth father. Usually, we text, and usually on Tuesday nights, I am busy and cannot talk. I answered. He said, 'Hey Brooke! Are you busy? I want you to talk to someone.' This woman comes on the phone and says, 'Hey Brooke, this is Tammy, your birth mother.'
After two long years of searching for her, I was shocked. I was caught off guard and stumbling around for words. I had already done this once, so you'd think I would have known what to say.
We talked for hours. She told me her story of my birth, the emergency cesarean, how I died, how they brought me back, and how she never saw me again. She revealed to me she never told the story to her children because she didn't know what they would think. We talked about her plan to tell Kendall and Kyle, my siblings, about me now that we had found each other. Her number one thing was that they hear it from her, face to face.
My sister, Kendall, was the first to know. They had already had a trip planned to see each other. When Kendall called me for the first time, I was so nervous and excited! We talked about everything we could think of and immediately planned a trip for her to come to visit me and my family. She came down here a month ago, and we miss her already. She is my twin!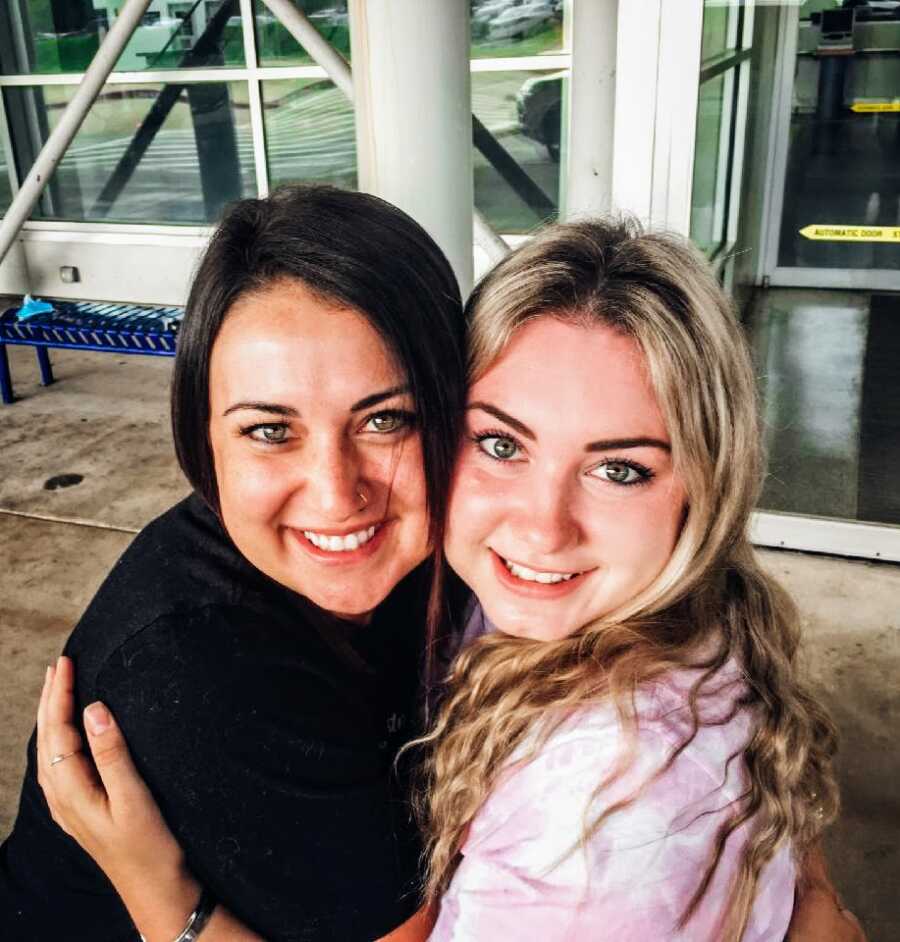 My brother Kyle found out not too long after Kendall visited. We have not had the pleasure of meeting, but as I sit here and type this story, he will be here in TWO DAYS! I have all the things planned for us, and I know we are going to have an experience we will never forget. Just like I have with the rest of my siblings.
I have not been able to meet with my birth mother yet, but we have planned to meet halfway very soon. It will be nice to sit down face to face with the other piece to the beginning of my story. I cannot wait to hear what she has to say and get to know her.
I will have a book out in the near future (I hope) with my whole story, including excerpts from all my siblings and all parties involved!"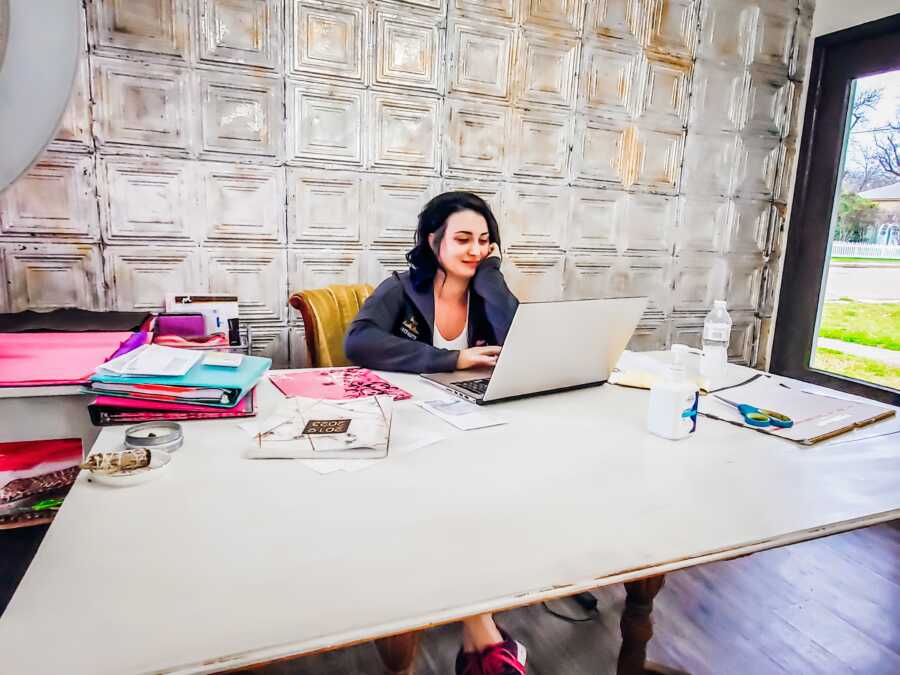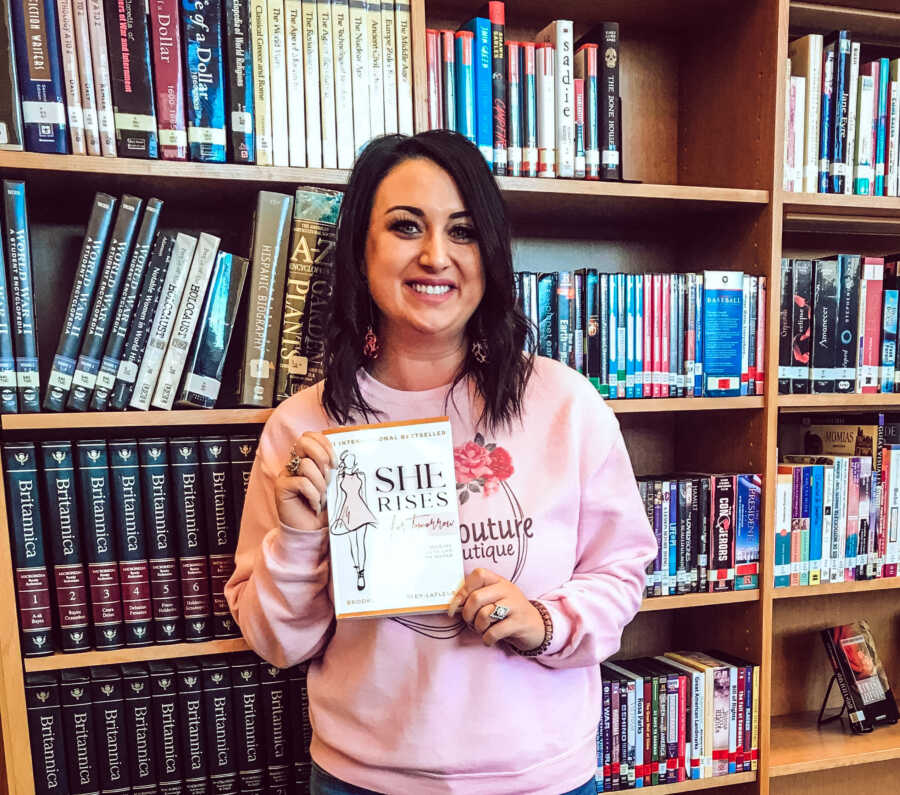 This story was submitted to Love What Matters by Brooklyn Bradley-LaFleur of Jefferson, Texas. You can follow her journey on Instagram, Facebook, and their website. Submit your own story here, and be sure to subscribe to our free email newsletter for our best stories, and YouTube for our best videos.
Read more stories like this:
'You will never find him.' It wasn't like what you see on TV. 7 years later, I saw a match.': Adoptee searches for birth parents with genetic genealogy, helps others like her
'Do I have siblings? Do they think about me or miss me?' It feels like a part of me is missing.': Transracial adoptee searches for biological family, 'I'm embracing my roots'
'She didn't sign any papers. Maybe I wasn't given up. Perhaps, I was taken, or she was told I died.': Adoptee searches for biological mother, answers to her past
'Did she feel guilty abandoning me in a parking lot? Did she wonder about me? For the first time in 30 years I thought, 'I have to find her.': Adoptee reclaims identity in search for birth family
Do you know someone who could benefit from this story? SHARE this story on Facebook to let others know a community of support is available.