"I always knew I was adopted. I was told early enough that I have no memory of it. I was born in Chicago, Illinois, in the middle of the Baby Scoop Era—a time when middle-class single white women were not encouraged to keep and raise their babies. After being cared for by on-site nurses at an adoption agency in Chicago, my parents picked me up when I was two and a half months old. They were thrilled.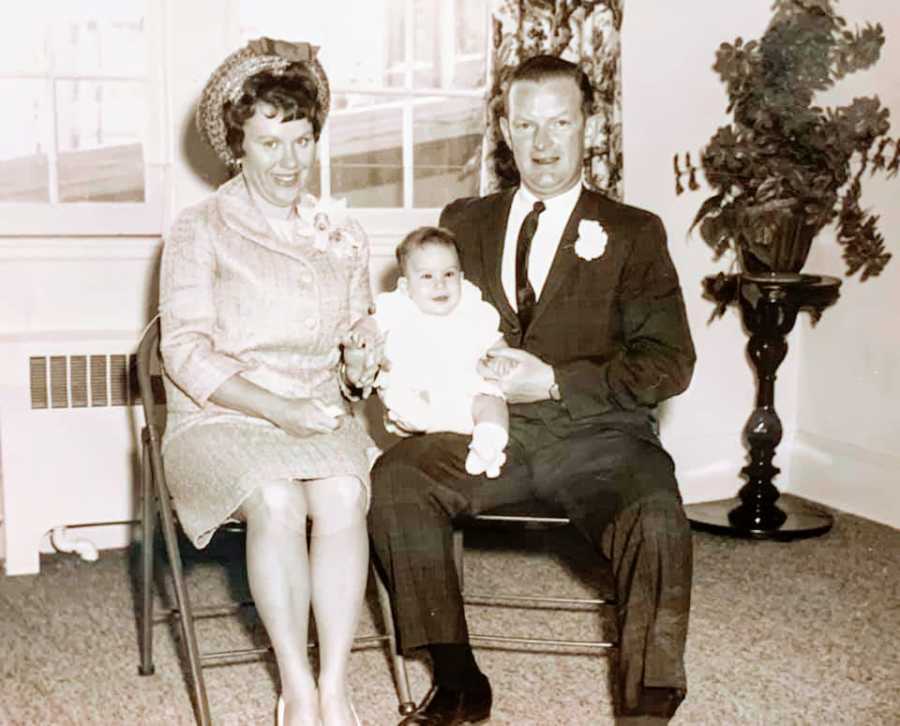 I grew up in a suburb of Ohio in a beautiful white cape cod with a big yard to play in with my brother, who was also adopted. Our neighborhood was like an extended family, and those were the days when kids roamed freely. I remember riding everywhere on my blue Schwinn bike with the banana seat, spending all day outside, and being called home at dinner time by my mom's whistle. I felt good about who I was and proud of being adopted as a child.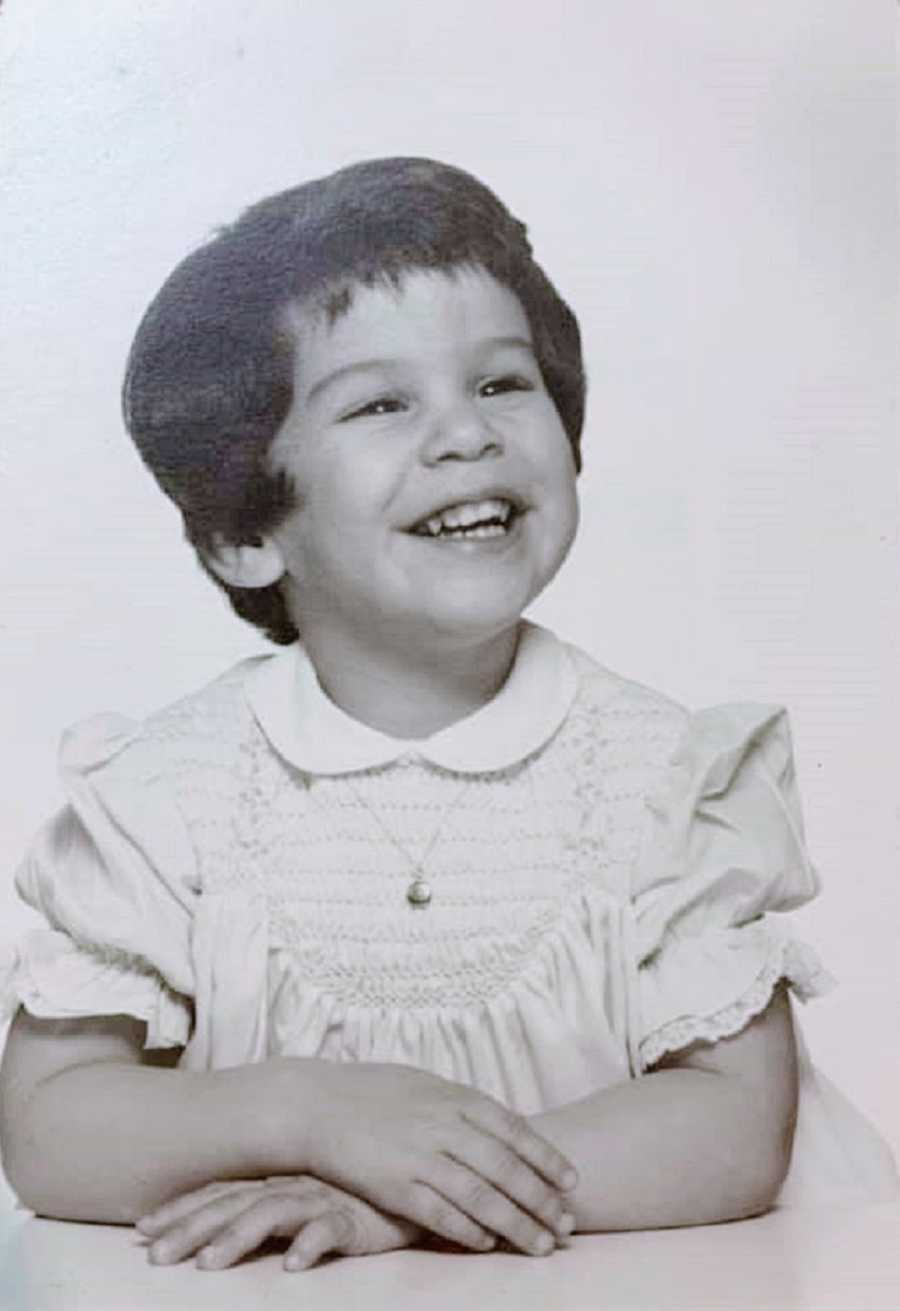 It wasn't until middle school my self-image took a nose-dive when a group of girlfriends turned on me and said I was 'weird' for being adopted. I was devastated, and I stopped believing adoption was a good thing because it made me different. I began to realize when other kids came into the world, they lived with their biological families—people who looked like them. I did not see myself as somebody who was born; after all, I had no birth story, no photos of the blessed event, and no clue where I came from.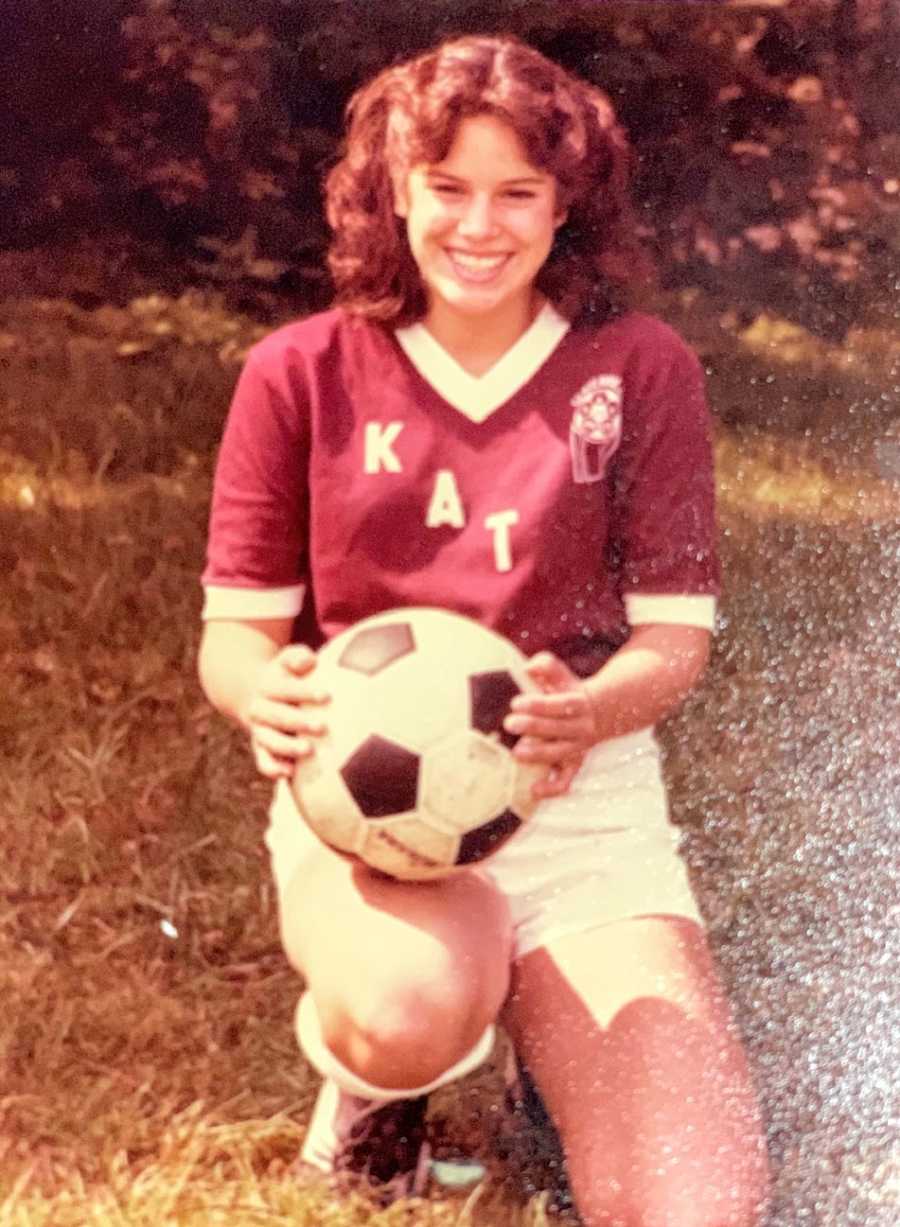 A naturally curious child, I asked my parents a lot of questions about being adopted. I always wanted to know who my birth parents were and why I was given up for adoption. Because the adoption was closed and my parents had no access to background information, I would get the same answer over and over, 'We just don't know.' One day I got a different answer. My mom shared that she knew my birth mom was an 'artist.' What type? She had no idea. It was a scrap of information I could hold onto. I would need that scrap because it would be a total of forty years before I would be able to lay eyes on the woman who gave birth to me.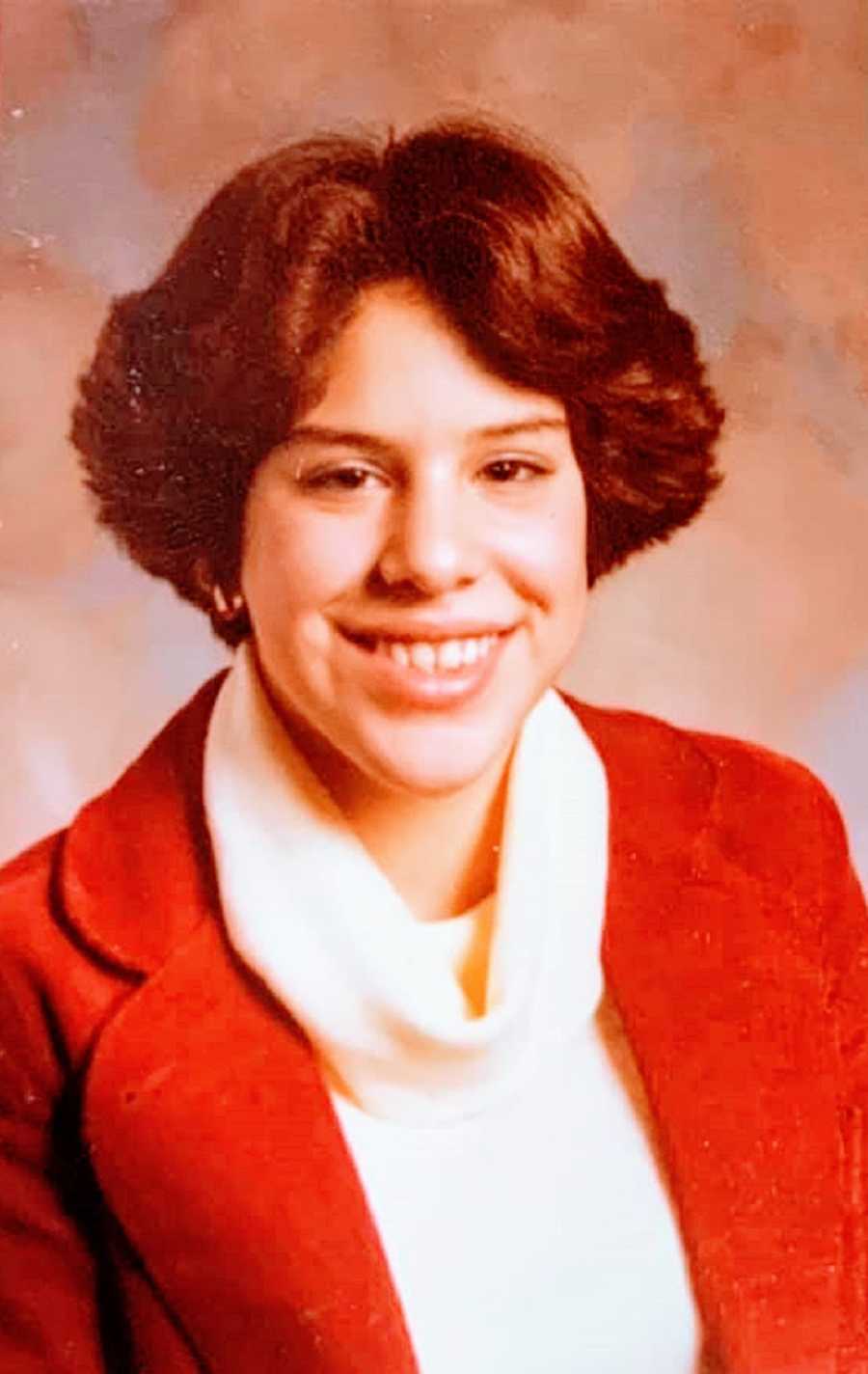 When I was twenty-five years old, I decided to reach out to the adoption agency and ask if they would tell me who my birth parents were. Because of the laws in place then and now, I was not permitted access to the adoption file. However, I was given a brief biography of my family. This is referred to as 'non-identifying information.'
During the next fifteen years, I had lots of thoughts of visiting the adoption agency, researching at the library, and beginning a search, but I pushed those thoughts and feelings aside, compartmentalizing them for 'later.'
When I did allow myself to think about being adopted, the thought of being rejected by my birth mother loomed large, and since I was given up at such a young and vulnerable age, it seemed like too big of a risk of secondary rejection to make any moves toward finding her.
During my 20s and 30s, strangers would come up to me somewhat frequently and ask where I was from. I would answer them honestly, 'I don't know—I am adopted.' I began to notice a pattern. The strangers were usually Latin American. I thought that was interesting because I had decided in my head I was Italian. My friends and family thought I looked Italian, so that was good enough for me.
After adopting a child at age thirty-nine, my need to know my roots was reawakened. I summoned the nerve to reach out to the adoption agency's post-adoption services. I filled out the forms and mailed them along with the search fee. The social worker on staff began a search for my birth mom. There were no guarantees. If my birth mom said she did not want to meet me, then I would lose my money and not even have access to her name. It was a gamble I was finally ready and willing to take. What changed? The pain of not knowing my story was stronger than the pain of risking secondary rejection.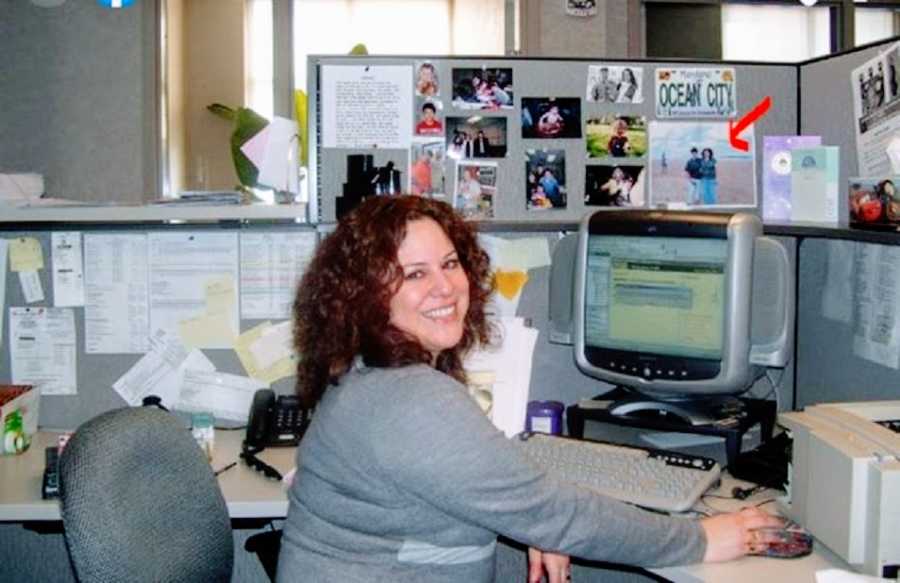 Within one week the social worker found my birth mom. I was sitting at the law firm where I worked at the time and was literally jumping up and down as a multi-page letter from my birth mom emerged from the fax machine.
Within a month, I was on a plane flying to the east coast to meet my maternal birth family. It was surreal, and I felt like I was walking in a dream state. When I got off the plane, my half-sister and her dad were waiting for me. They drove me back to their house where I saw my birth mom for the first time standing in her garage. That meeting wasn't like what you see on TV with adoption reunions. My birth mom seemed shocked and confused, and she did not hug me.
That first night, I stayed in the childhood bedroom of my half-sister, which was just so weird. I studied everything in the room and noticed a painting by my biological grandmother. It turned out there were painters everywhere in my family.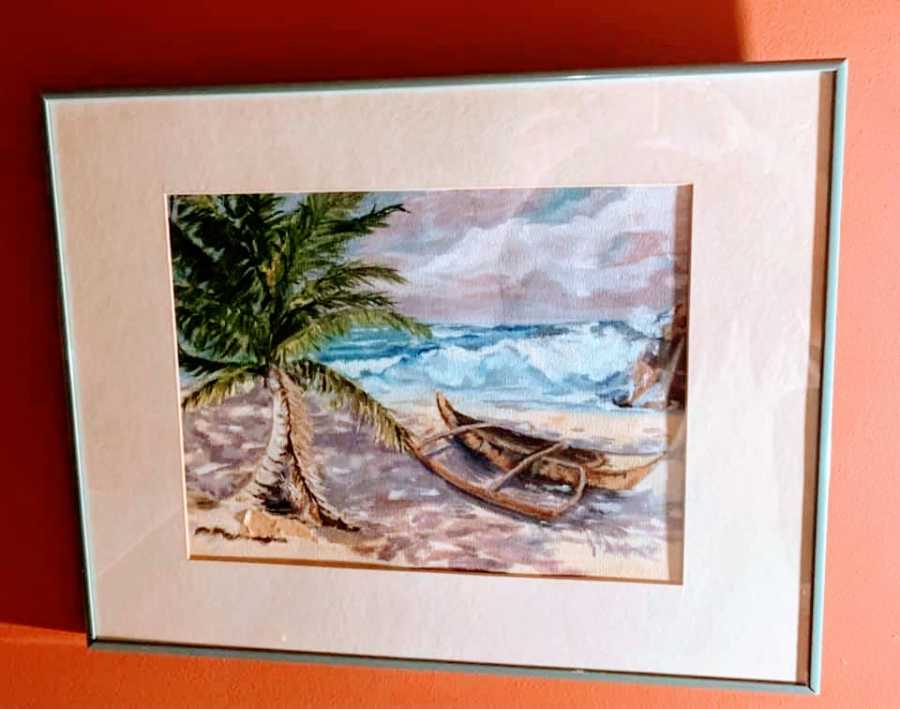 The more time I spent with my birth mom and her family, the more I realized we didn't have much in common. I was disappointed yet so very thankful to be meeting them. I knew many adoptees who found gravestones at the end of their searches.
Once I got back to my real life, I felt sad and lost. Mainstream television does not show the downside of reunion, which is grief. Once you know a birth parent, you are then aware of what and who you missed out on. I was in deep grief over the family that might have been but never was. I was also sad my birth mom did not tell me who my father was. I entered therapy to help process what I was feeling.
I had always felt some kind of connection to my father's people without ever really understanding it since I had very little information about them. Some years passed, and I was asked by Lost Daughters (an online writing community for adopted women) to interview Richard Hill, the author of 'Finding Family: My Search for Roots and the Secrets in My DNA.'
Reading Richard's story, I learned about this new thing called 'genetic genealogy.' I began to formulate a plan as to how I could use this technology to discover who my father was. It seemed like a long shot because, during one conversation with my birth mother, she told my husband, 'You will never find him.'
Anyone who knows me knows when you tell me I can't do something, I will absolutely do it. So, I ordered a Family Finder test from Family Tree DNA. I swabbed my cheek and mailed it back to the company. As promised, six weeks later, I had my results and a few emails appeared immediately. The first email was from the husband of an adoptee seeking my help. I literally had no idea what I was doing, but I sent him my maternal family tree built at Ancestry.
The second email was from a guy named Greg, a genetic genealogist who seemed interested in my story. He lived in Chicago and was willing to do boots-on-the-ground research for me. I felt like I had hit the jackpot. His bold interviews netted me the first name of my father. He also coached me through the genetic genealogy journey, advising me on next steps. One step was to DNA test my son, Matt. Another step was to transfer mine and Matt's DNA to Gedmatch, a company now known in the media for solving cold case crimes.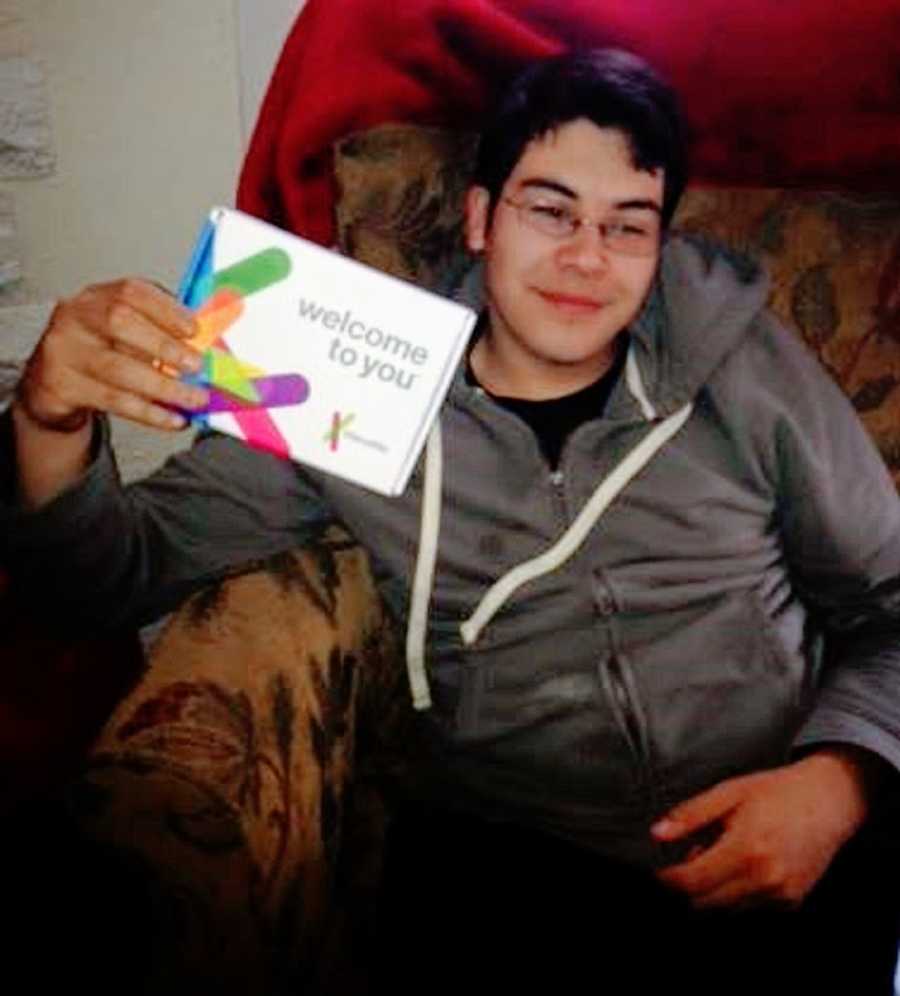 Other helpers began showing up. Friends from the adoption community and new friends I met at the DNA testing sites banded together to become known as 'the search team.' All the research on my 'case' was placed in a private Facebook group where the team could collaborate.
Ancestry commercials and shows like 'Finding Your Roots' began popularizing this new and powerful form of genealogy. As each year passed, more and more people learned about it and began testing their DNA. It was an emotional roller coaster for me. I would swing from excited when I would get a new DNA match to feeling completely jaded about the search with fears like 'this is never going to happen for me.'
One day, seven years after first swabbing my cheek, I logged into Ancestry DNA and saw a second cousin match. It was January of 2020. This was the day I had been waiting for. The search team went to work, and we uncovered who my father was. He was an international student from Peru who flew into Chicago to study during the 1960s. I was over the moon at finally knowing why Latin American people would always ask me where I was from. They must have thought I looked Latin American.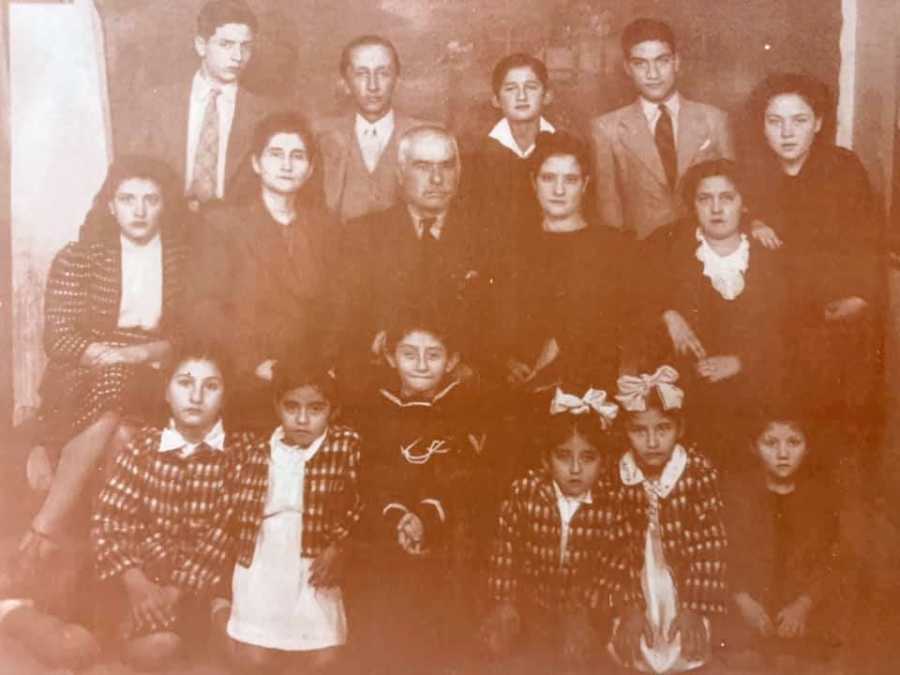 Knowing how I was affected emotionally during my first reunion, I was better prepared this time. I spent about six months processing and grieving, and I did some online therapy during the 2020 pandemic. I made several attempts to reach out to my father and half-brother who live in Canada. I never heard back from them. This was disappointing, of course.
It took a total of fourteen years after meeting my birth mom to be able to embrace my Latin American heritage. Even though I have not been able to speak with my father or brother, I did get to Facetime with my paternal sister who lives in Central America. Coming from a family of all brothers, she was thrilled to have a sister!
The thing that got me through all the years of searching for my father was to tell myself that he was dead. This helped me not to have to think about the possibility of being rejected. I don't know if my father knew about me, but he is in his 80s now. I imagine learning about me at this later stage of his life has been shocking. After an unanswered letter and phone call, I had to accept I will likely not ever hear from him.
It's a slow process to incorporate a new identity since I grew up not knowing my ethnicity. One outcome of all this searching I never could have imagined was that I would be helping other adoptees using genetic genealogy. I have fallen in love with it and am back in school to learn more about this ever-changing technology. And, as a bonus, I have found a whole community of adoptees, birth parents, and adoptive parents who understand this journey like nobody else can.
Knowing where I came from has given me a new understanding of who I am and what I am capable of. I would encourage anybody who is adopted or has an unknown parent not to give up. You just never know who you may meet along the way. I am so thankful I was born with a curious and persistent nature and grateful to all the search angels who were willing to help me. I can now look in the mirror and truly see me."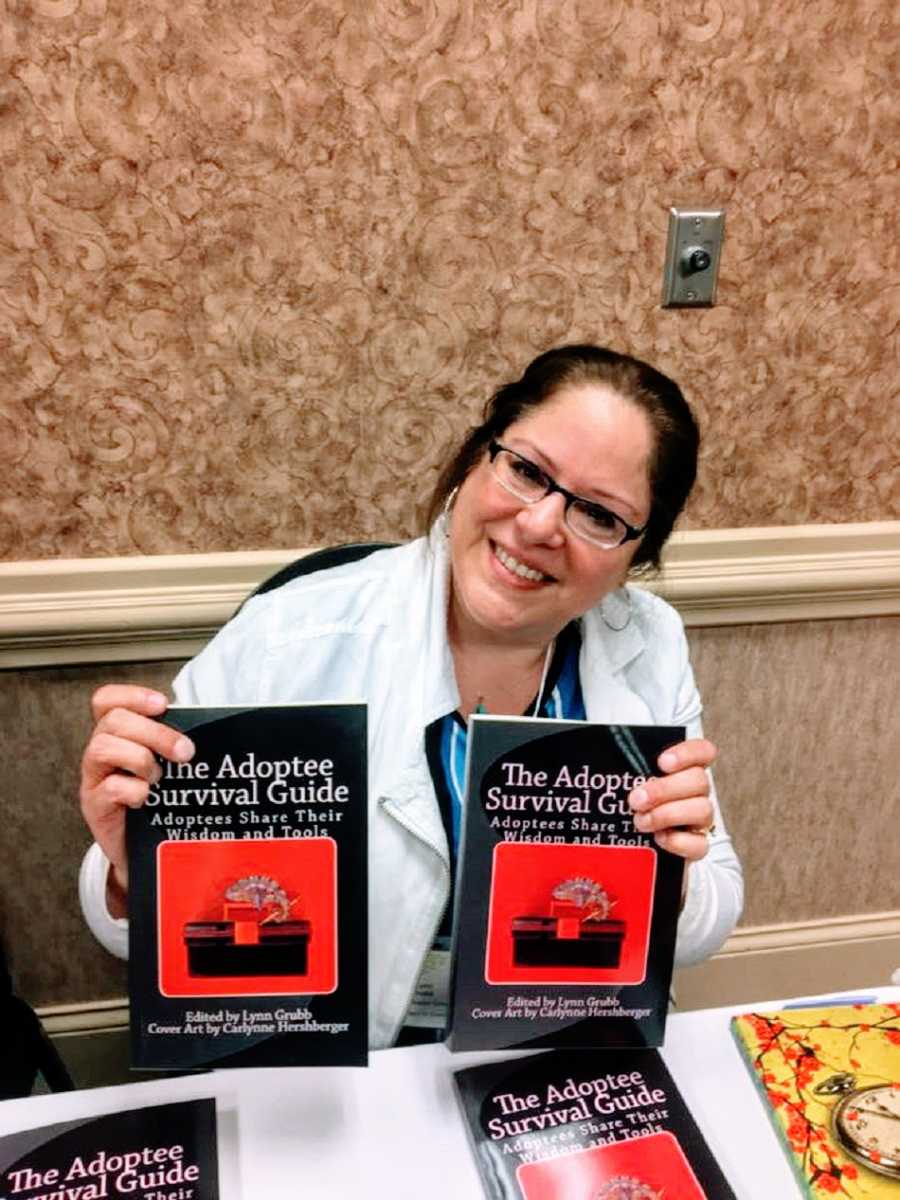 This story was submitted to Love What Matters by Lynn Grubb of Dayton, OH. You can follow her journey on Instagram, Facebook, and her blog. Submit your own story here, and be sure to subscribe to our free email newsletter for our best stories, and YouTube for our best videos.
Read more stories like this:
'Do I have siblings? Do they think about me or miss me?' It feels like a part of me is missing.': Transracial adoptee searches for biological family, 'I'm embracing my roots'
'She didn't sign any papers. Maybe I wasn't given up. Perhaps, I was taken, or she was told I died.': Adoptee searches for biological mother, answers to her past
'Did she feel guilty abandoning me in a parking lot? Did she wonder about me? For the first time in 30 years I thought, 'I have to find her.': Adoptee reclaims identity in search for birth family
'I got an alert on my DNA app. It was my birth father! He didn't even know I existed.': Adoptee shares search for birth family, pursues adoption, 'My story is still being written'
Do you know someone who could benefit from reading this? SHARE this story on Facebook with family and friends.