"Between the end of the Korean War and my birth time (50s – 80s), there was a major boom in overseas Korean adoptions. Adoption was a major money maker and helped bring Korea out of the war depression. We, the lost children, were Korea's most profitable export. We were the societal fallout post WWII era.
The dark side was many times children were stolen, or mothers were told their baby had died — often by family members or strangers looking to profit from the international adoption boom. These children were secretly put into adoption or abandoned at police stations.
The reasons varied, but many times they were single mothers who were forced to give up their baby or had their child taken, because it was socially unacceptable to be a single mother. Other reasons included being mixed race 'GI babies' (babies of American military men) or female. Baby girls would be taken by fathers who would abandon them or put them in orphanages, simply because they weren't a boy.
Thus, we were nationally unwanted children.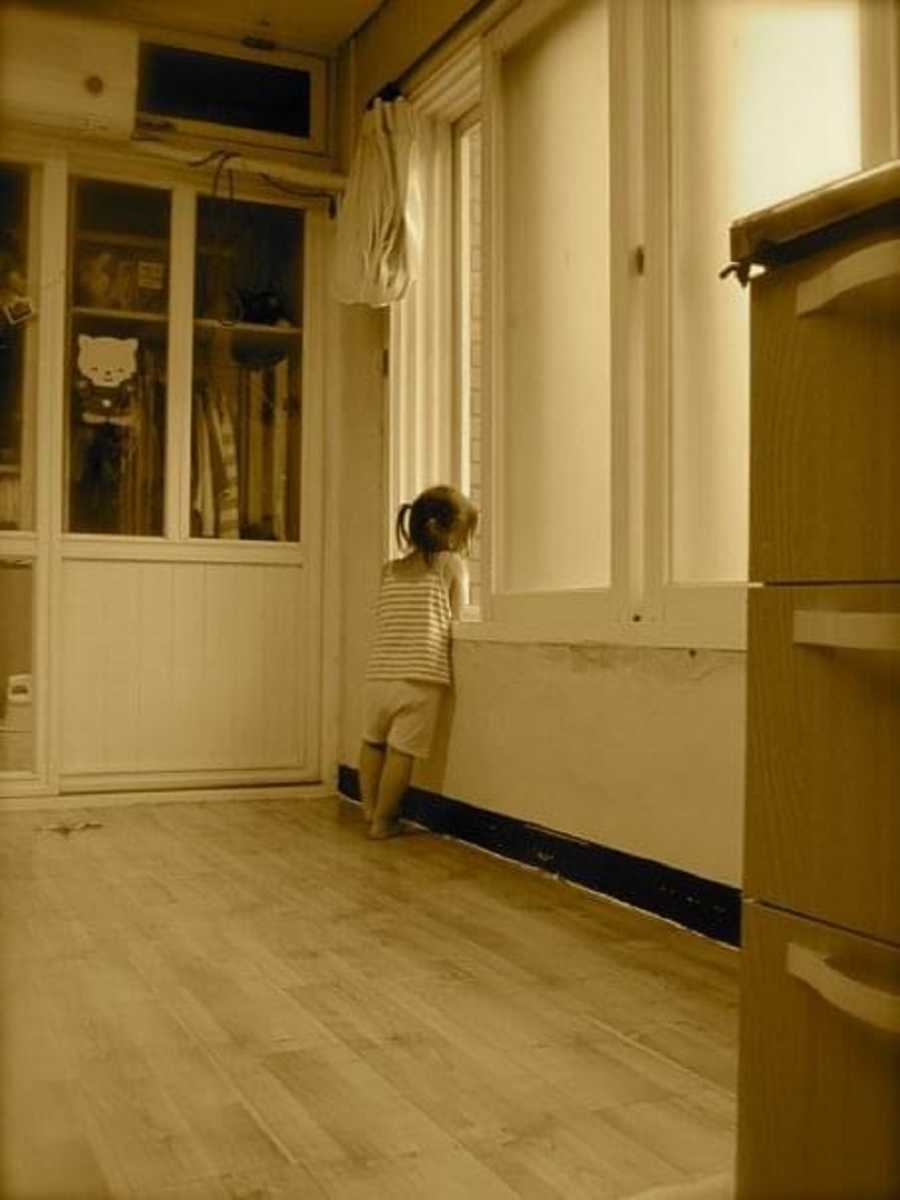 Today, single mothers are still looked down upon in Korea. It's also still taboo for Koreans to adopt their own, as it messes with 'one blood,' a myth of racial purity. Although this is changing… slowly.
Keeping accurate and transparent records was not a priority back then. Records were sometimes changed, or children were swapped and sent overseas under another child's identity. I read these kind of adoption stories all the time. A lot of child trafficking happens this way, not just in Korea.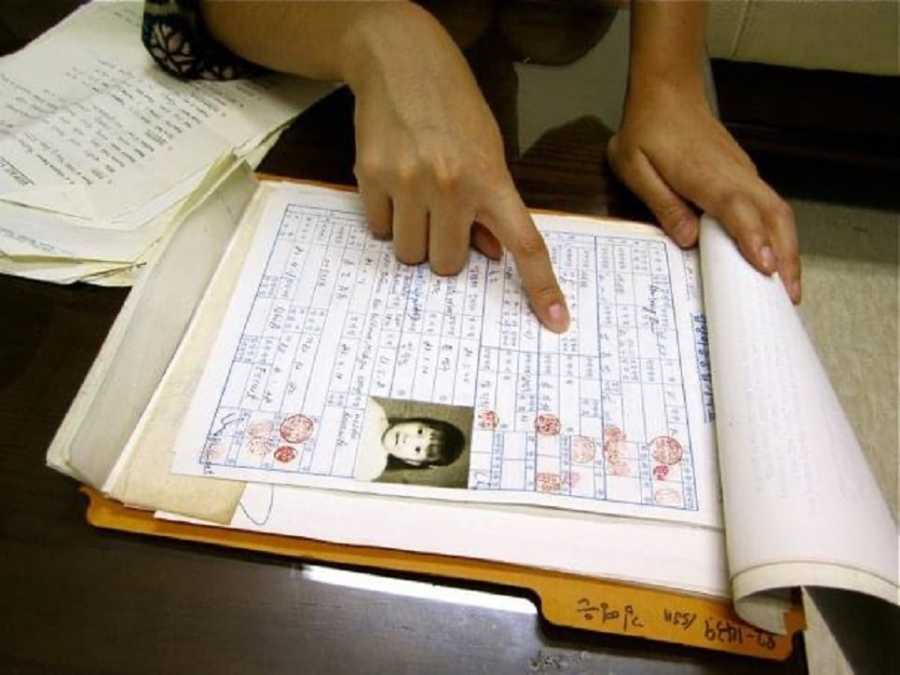 We are usually seen as romantically 'saved' by the West, while undergoing mass assimilation and being stripped of our cultural identity. But the story is so much more complex.
In the last few years, with the help of genetic testing spearheaded by fellow Korean Adoptees (KADs) who run family connection social media groups I follow, a generation of Korean adoptees have been returning to Korea to hunt for a past and family we were never privileged to know.
Jason (my husband) and I are fairly adjusted and fortunate to have had good adoptee experiences with good families. But there is a history there, like a shadowy figure on the wall that does not leave many of us. It is not always the romantic picture of children being 'saved.' There is still trauma, and healing is required for most.
I remember my mother telling me I cried for my 'umma' (Korean for 'mother') for 3 months when I first came to America. She also said I was very afraid of baths and hot water, and noticed I had boils on my body, as if I had been burned. That kind of trauma never leaves you.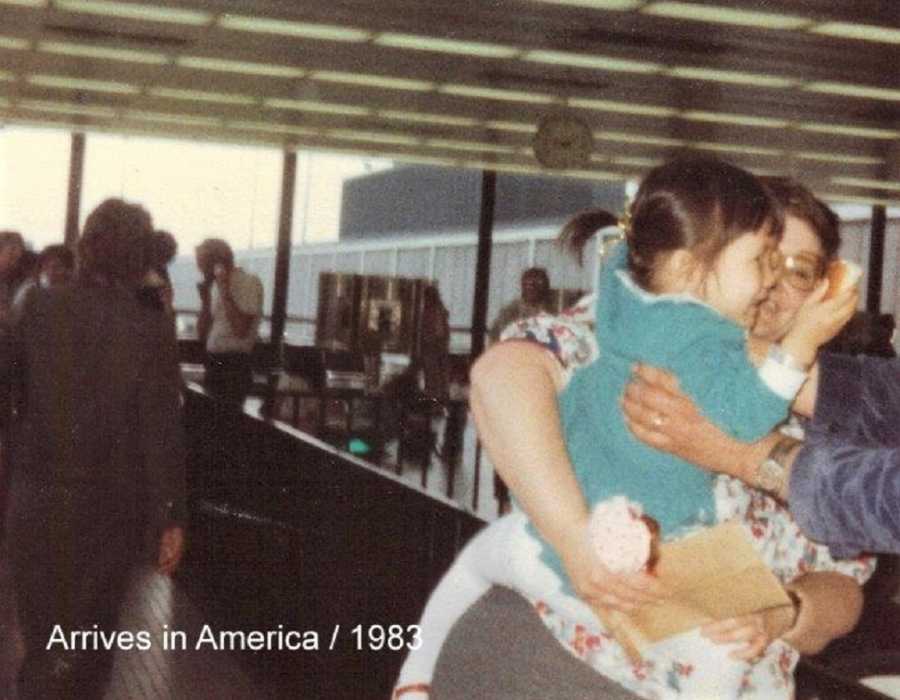 I'm lucky to be self-adjusted and to have handled my adoptee journey pretty well. But this is not the case for many, and I do not speak for all adoptee experiences. Every adoptee reacts to their journey differently, many times because their experience was sprinkled with more tragic elements beyond abandonment and lack of identity.
I think many adoptive parents, out of lack of knowledge and education, assimilate adoptees into white culture and  unwittingly force us to forget our past and culture. Then, when we reach an age, we begin searching for ourselves — realizing our life did not actually begin when we were adopted. We had a past that dwells in our subconscious. This is not malice and parents do their best, but times have changed.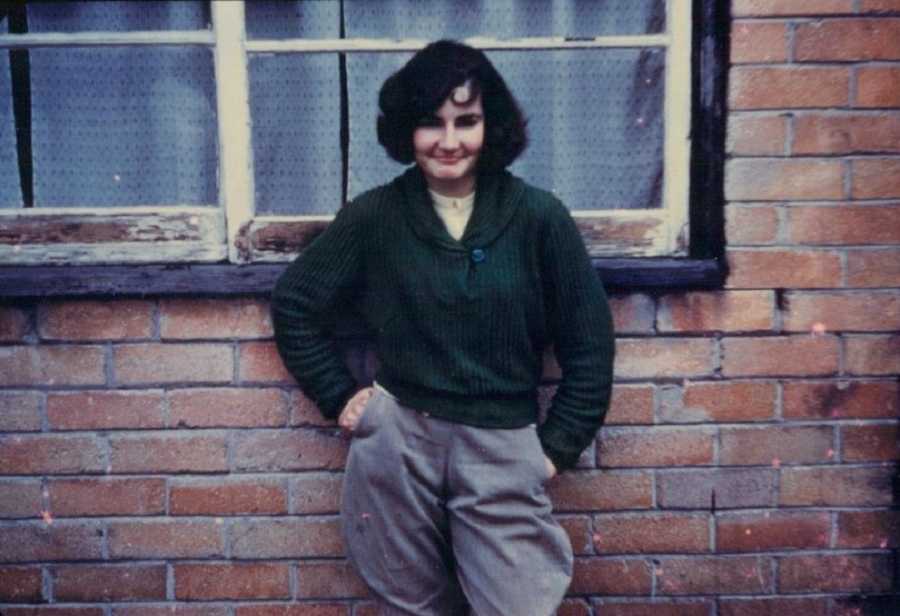 My husband and I are both Korean adoptees. This (us both being adoptees) happened accidentally, not intentionally. I was born in Daegu, Korea in 1979 and bounced around from maternity clinic to orphanages to foster parent. My final destination was Michigan.
As the 2017 LA Times feature said about my story: 'Redlawsk would never know who handed down those fateful genes. She had been hours old when left at a maternity clinic in Daegu, South Korea. Born with a cleft palate, she battled measles, chicken pox, and a deadly virus all within the first months of her life.'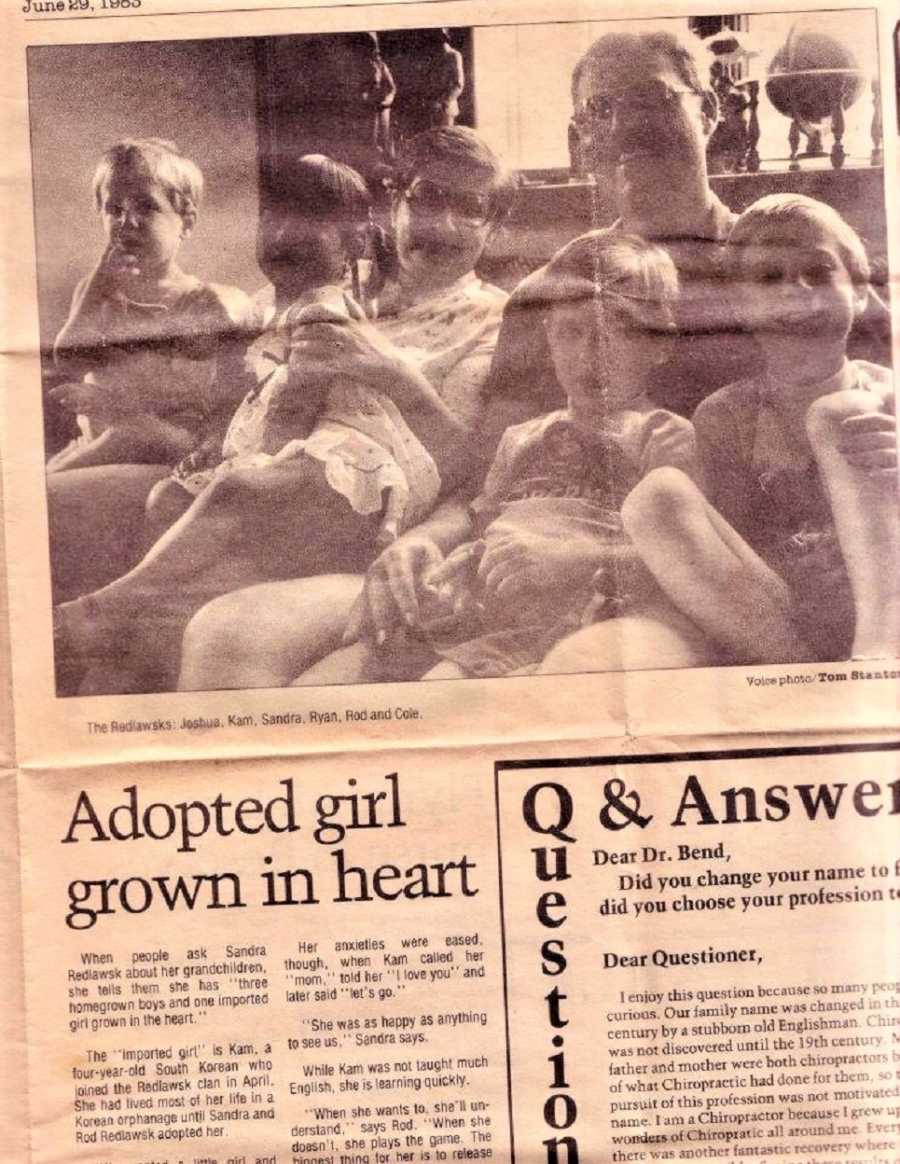 I recently found out from a fellow Korean adoptee, that Daegu, my birth town, was the epicenter of abducted children. Daegu is the second or third largest city next to Seoul and was very poor back then. In poor areas, all the dark sides of the system are especially prevalent.
Mothers were often threatened with public humiliation and/or legal action from orphanages that stalked them in birthing centers. If mothers couldn't pay their hospital bill, their child could be taken. Because of this, police have special officers dedicated to these abduction cases in Daegu.
Learning this has broadened the potential script of how I came into this world. My paperwork says my biological mother gave me up at birth. Without signing any papers, she allegedly slipped out like a phantom immediately after I was born. The maternity clinic named me, and my paperwork is sparse of any names or real details.
But now I wonder. Maybe I wasn't given up at birth. Perhaps, I was taken, or my mother was told I died. I may never know.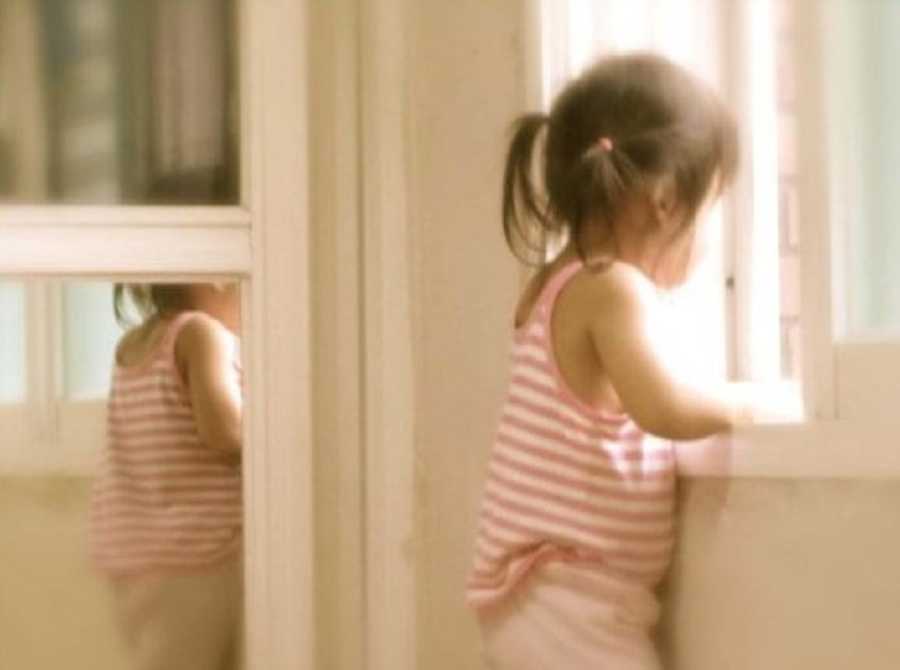 My only connection to my past is my genes. My face, my eyes, and this genetic muscle-wasting disease I've had for twenty years, belong to my biological family.
One day I hope to find them.
I think after losing my own (adoptive) mother three and a half years ago, and knowing I will never have children of my own — a personal and heart-breaking decision I made because of my progressive muscle disease — the curiosity to see something familiar has intensified.
(Note: I hate saying 'adoptive' because I view my mother as my real mother, but I'm mentioning for clarity sake. Also, people with disabilities can be and are parents, every bit as good as 'able bodied' parents. Not having children for myself is a personal decision.)
One day I hope to see the eyes who gave me my eyes. This is a privilege most take for granted. And, who knows, maybe she is looking for me, too.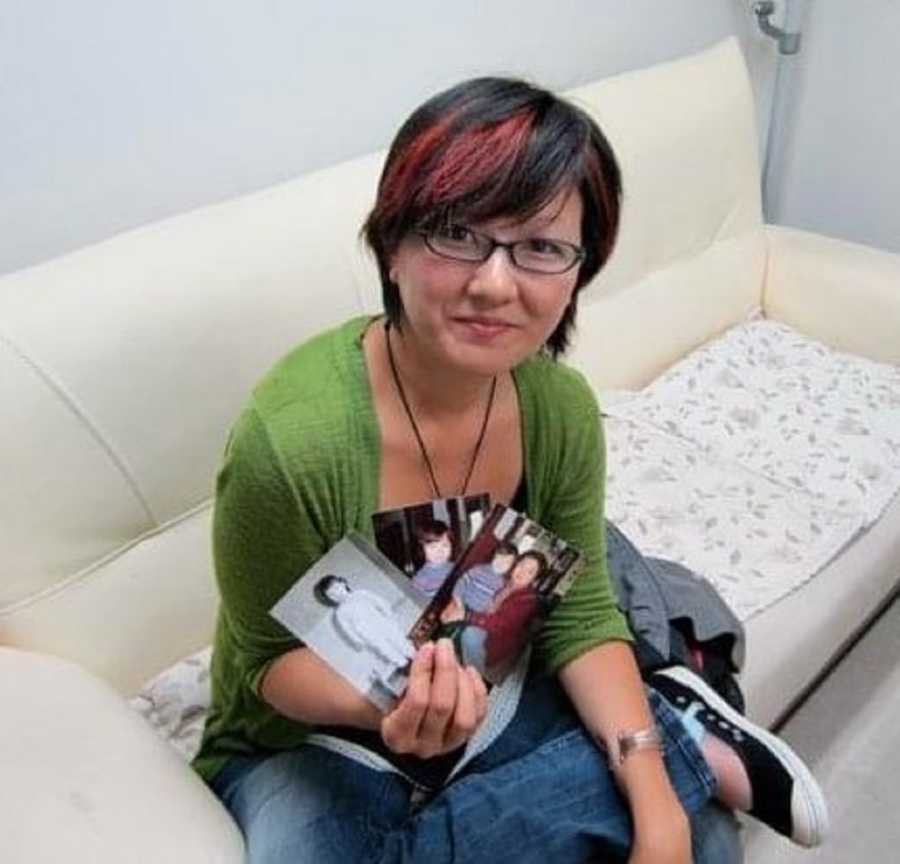 I've tried searching for my biological past on a few occasions, but no way have I exhausted all the possible search avenues yet. I need to stop using lack of time as an excuse and really dive into genetic cataloging. I've done the 23&Me genetic test, which told me I was also part Japanese, but this is just the beginning steps. I need to upload my information to all the available genetic banks and take additional genetic tests, something I've recently ordered.
Through the years, I've done a few illustrations and written column pieces inspired by my adoption. But I rarely talk about this aspect of my life, not because I don't want to, but because I have little time due to my disability advocacy. But I would like to share more about my experiences with adoption in the future.
I've been back to Korea twice: once in college by myself, and the other time I took my husband to visit his homeland for the first time. On my second trip back in 2010, I got to visit my orphanage(s) and met my foster mother, Kyung-Sook. Despite 40 years of fostering tens of dozens of children, she remembered me fondly, in a way only a mother could. That was an amazing experience I'll never forget.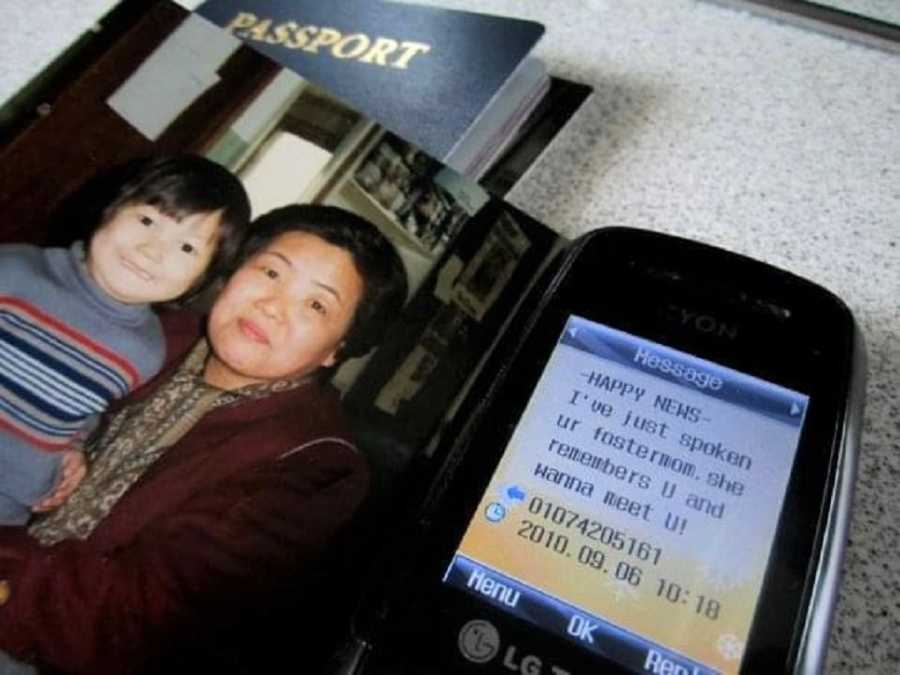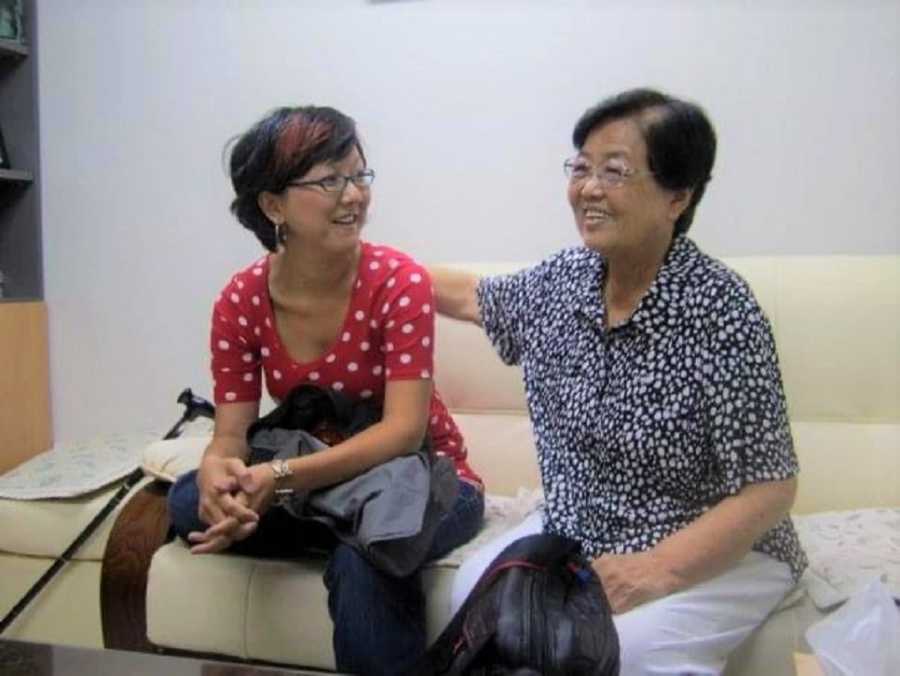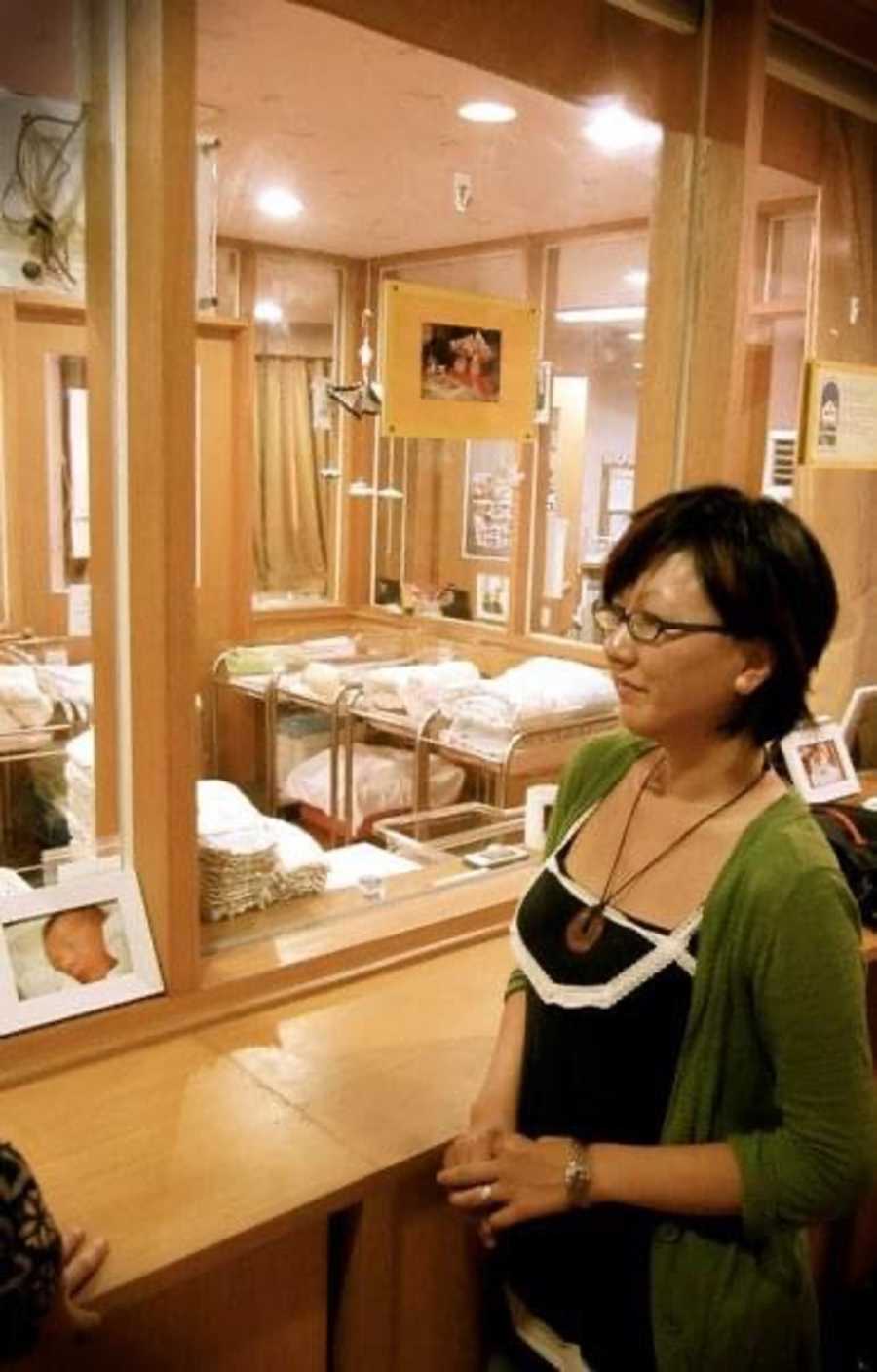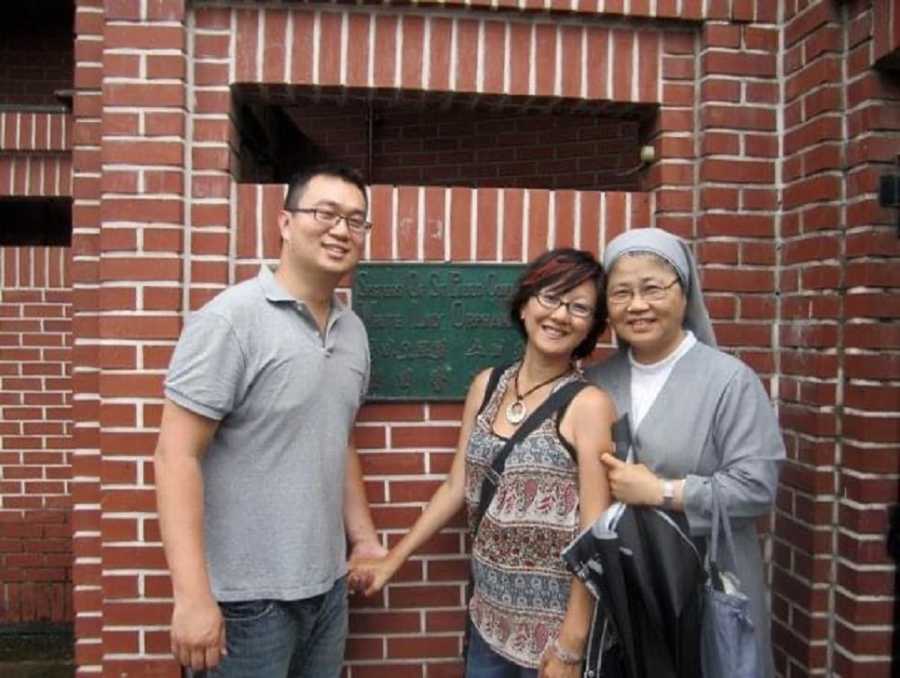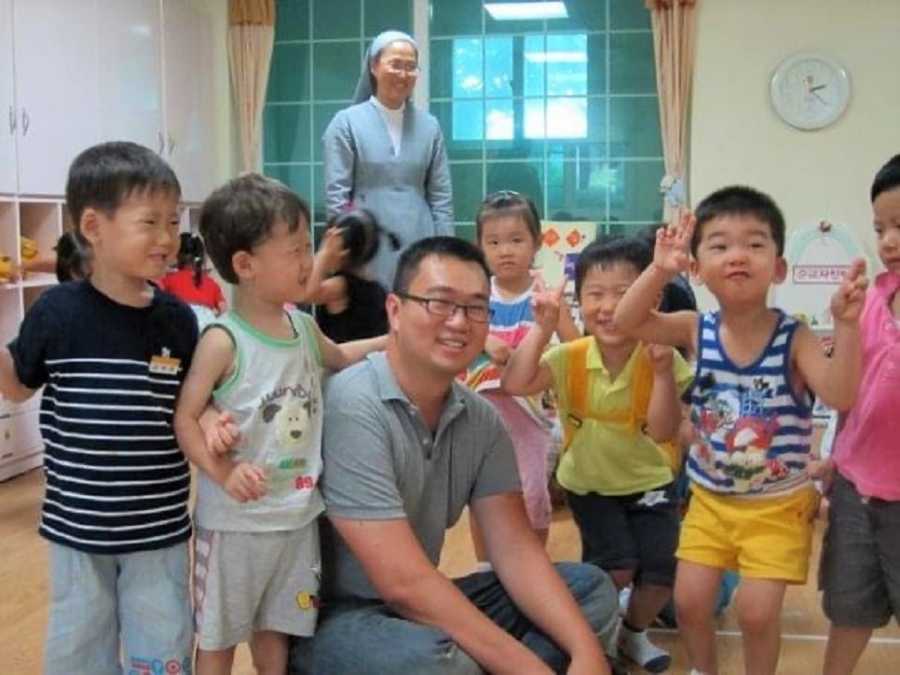 Not all of us have the same traditional paths in becoming mothers, or finally receiving a mother. My mother was from Australia, had three natural born sons, and wanted a daughter. So, she adopted me. My father and uncle named me after a figure skater and shifted my Korean name 'Young-Eun' to my middle name — an act I've always been thankful for. A Korean friend told me my name translates to 'Silver Bell,' but who knows.
My mother had her own past and did her best despite a tumultuous childhood and an off-beaten example for a mother. She had an Aussie accent that all my friends loved, quirky humor, and she laughed at her own jokes before telling them… something I do all the time. She taught me how to cook and how to be giving as a language of love. She was a good mother. I thank her for giving me love and a family. I miss her dearly.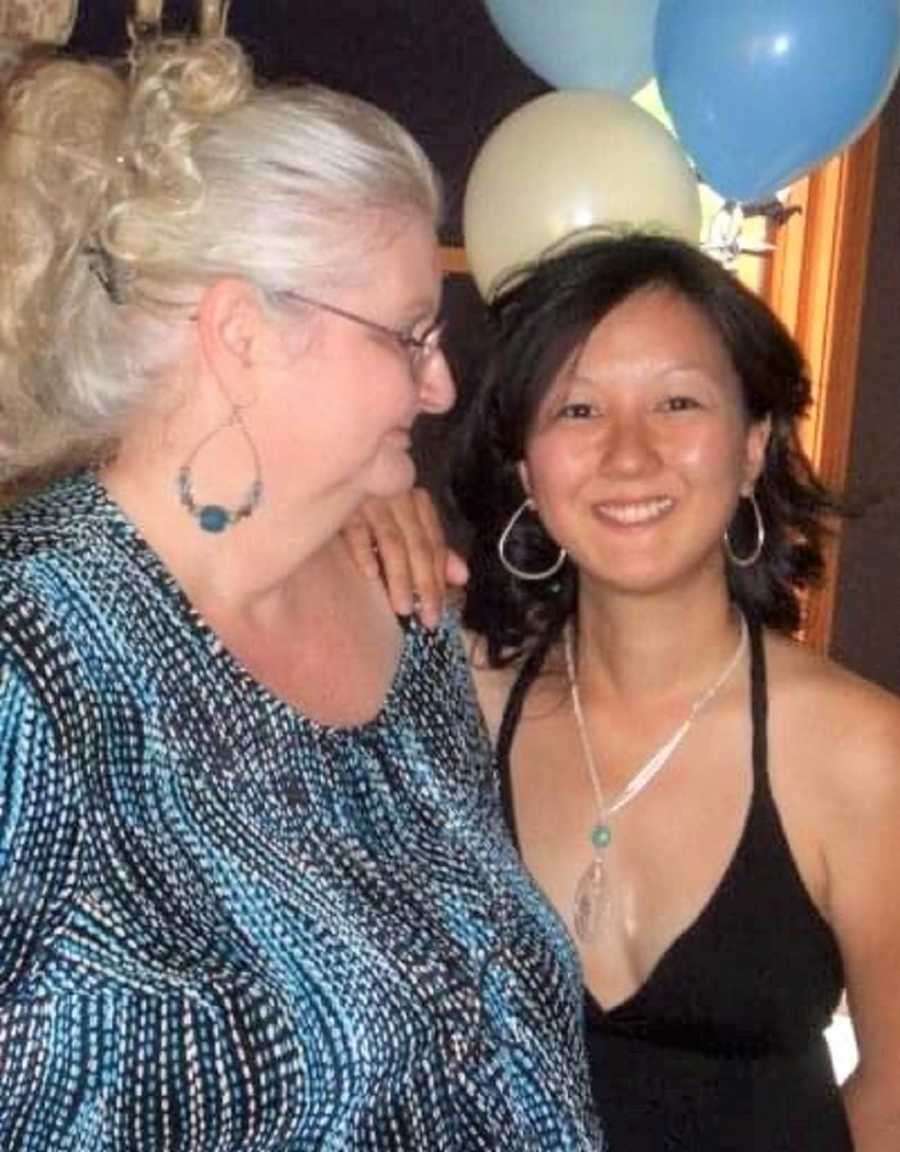 With no nucleus family to call my own, and no mother, I sometimes feel displaced… like I have no home. After my mother died three and a half years ago, I wrote a letter to her and read it at her memorial. I shared that her passing oddly made me feel like an orphan all over again.
My life is anything but traditional and sometimes that can be painful, to not have what everyone else has. But in other ways, it is special because I'm so unique. I've been able to experience so many perspectives not usually found on a typical path.
In the end, a parent should love, but not all of us are privileged to have (loving) parents. But we do our best to find that support and love wherever or in whomever is willing to give it to us, and that is all that is important. Finding love and giving love in whatever way we can.
Our parents are not perfect, and I think we realize how hard it is when we become parents and see how unfounded all our expectations of them were when we were young. I'm speculating, of course, because I'm not a parent. So, try not to live by too many expectations. It destroys the experience of now and recognizing what we do have. Have a direction, a purpose, and passion and the rest will fall in line."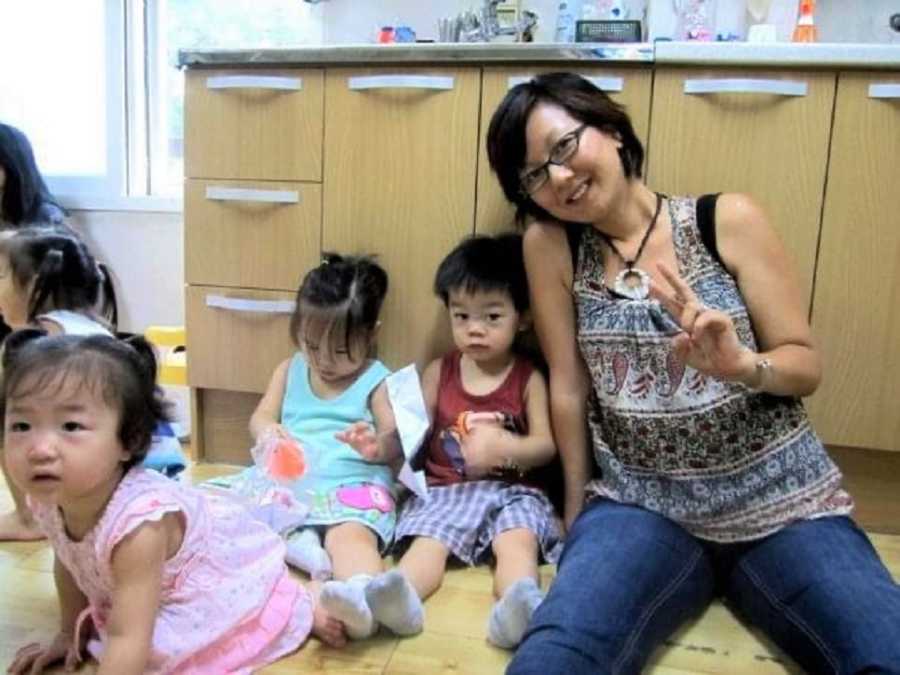 This story was submitted to Love What Matters by Kam Redlawsk. It originally appeared on her blog. You can follow Kam's journey on Instagram, Facebook, or her website. Do you have a similar experience? We'd like to hear your important journey. Submit your own story here. Be sure to subscribe to our free email newsletter for our best stories, and YouTube for our best videos.
Read more stories like this:
'I don't want you to go home. You can stay with us.' Arlo was just an hour old. 'That would be wonderful,' I accepted.': 2 moms come together for the love of their son in open adoption, 'It wasn't weird, it wasn't awkward, it's everlasting love'
'Our PE coach pulled me aside. 'Your little buddy is about to be put on an adoption website.' I told her, 'We'll adopt him!': Teacher unexpectedly adopts student with special needs
'I feel like you're supposed to be her mom.' Her voice was shaky. 'Are you sure?': Adopted woman insists her adopted daughter is 'not broken,' although adoption is 'beautifully broken'
SHARE this story on Facebook to encourage others to cherish every moment and love what matters most.