"This is a story of love and hope. Looking back on the way it all came together, I believe none of it happened by accident. I will always believe that I was at that school at that time for our paths to cross. In David's words, 'We were meant to be together, Yoder.'
I met David at school when he was 13 years old and in the self-contained class at Thompson Sixth Grade Center. I'm a paraprofessional there and while I didn't work with David's class, I would spend part of my off period playing with his class at recess.
One Friday, one of our PE coaches pulled me aside and said that my little buddy David was about to be put on an adoption website. Without thinking, I told her that we would adopt him. The words literally just came out of my mouth. But the more I thought about it, I knew there was no way I was going to take a chance that he would find a good family. Why couldn't we be his family?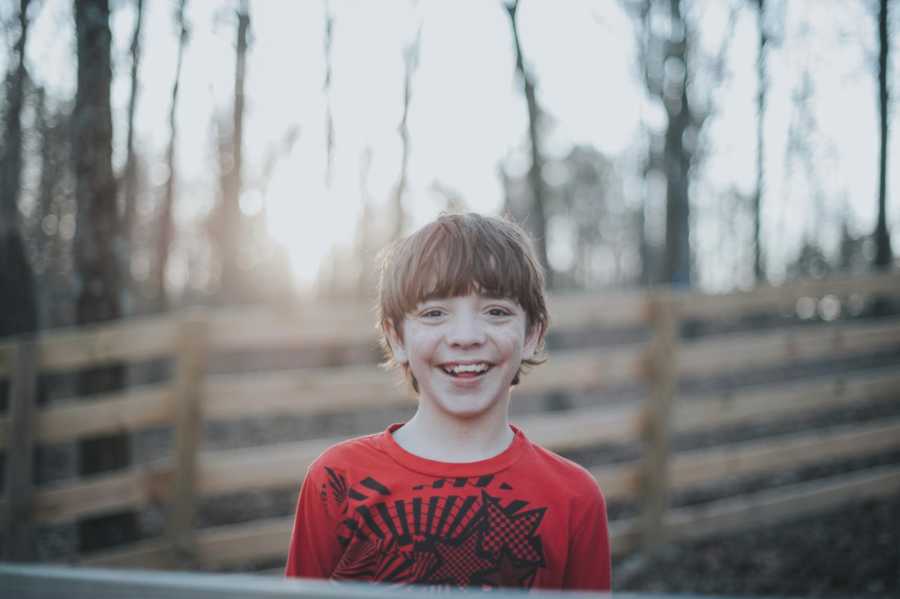 My mind played with the idea the rest of the school day, and by the time I was driving home that Friday afternoon, I had a call in to the State office to ask where to even start. They asked me a lot of questions I couldn't answer and said they would email me some information to get us started. By the time I got home, I had an email with the first steps of the paperwork and I was put in touch with his social worker.
I figured this was a good time to mention the idea of adoption to my family. My husband and I had three kids. Brittany, the oldest, was in her first year of college about two hours from home. Brennan was a senior in high school and Owen was in 7th grade (and the only one who knew David at all, from David's first year at the Sixth Grade Center). I remember calling my husband.
'There is some paperwork in the printer I need you to look at when you come home,' I told him. 'I want to adopt a little boy from school.'
'Are you sure?,' he asked.
'I am.'
'Then what do I have to do to get the house ready?' We brought it up with the kids that weekend and with no hesitation, they all agreed we should do it.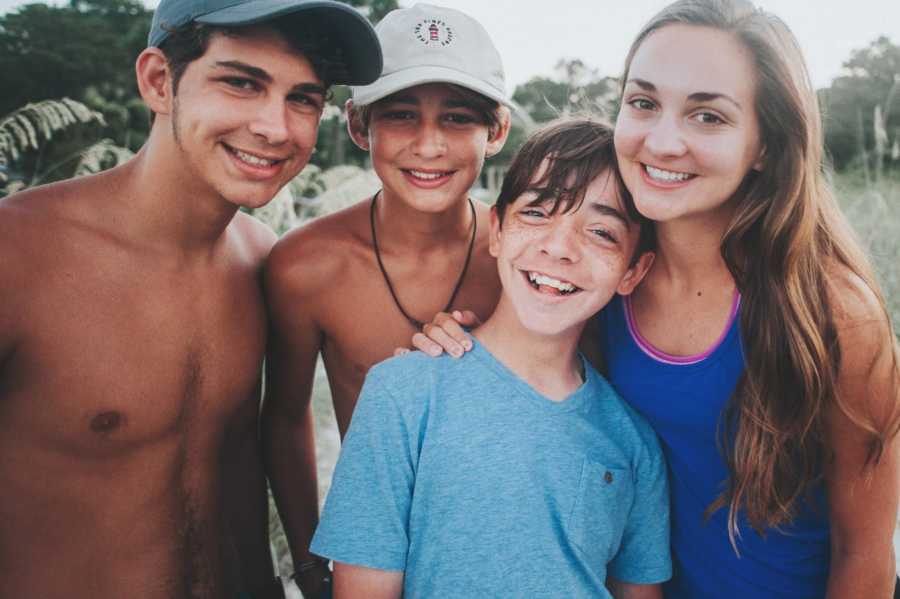 The adoption process is slow and hard and frustrating. There are lots of stops and starts and even more paperwork. Every time I started to feel overwhelmed, I would tell myself, start one thing, finish it and then do the next thing. There seemed to be so, so many steps to take. We filled out paperwork, got fingerprinted, everyone in the family had doctor's visits, we got signed up for foster classes and we started getting the house ready. David's social worker had come to the school and was working with us to get everything completed. We were working on getting a provisional foster license so David could start visitation before we had completed the classes that weren't scheduled to begin for a few months. The most frustrating part was that there would be weeks where we wouldn't hear from anyone and we didn't know what was going on. There was a lot happening behind the scenes that we weren't made aware of until much later.
I would see David at school but really didn't know if he knew what was going on or understood what was happening. He didn't talk much and when you asked him a question, his usual answer was, 'Hmmm…' I also didn't want to say too much in case something out of my control didn't work out.
Finally, after many stops and starts, we were told David would start visitation in January of 2016.
He would come home from school with me on Fridays, and I would return him to his foster family at 8 p.m. After a few weeks of that, he would spend weekends with us and on the Friday of spring break, he would move in with us full time. That first visit, I nervously drove him back to our house wondering what he was thinking. He seemed happy and not nervous. The first thing we did was introduce him to all our animals. I was worried that he might be scared or not like animals, but he was immediately drawn to all of them.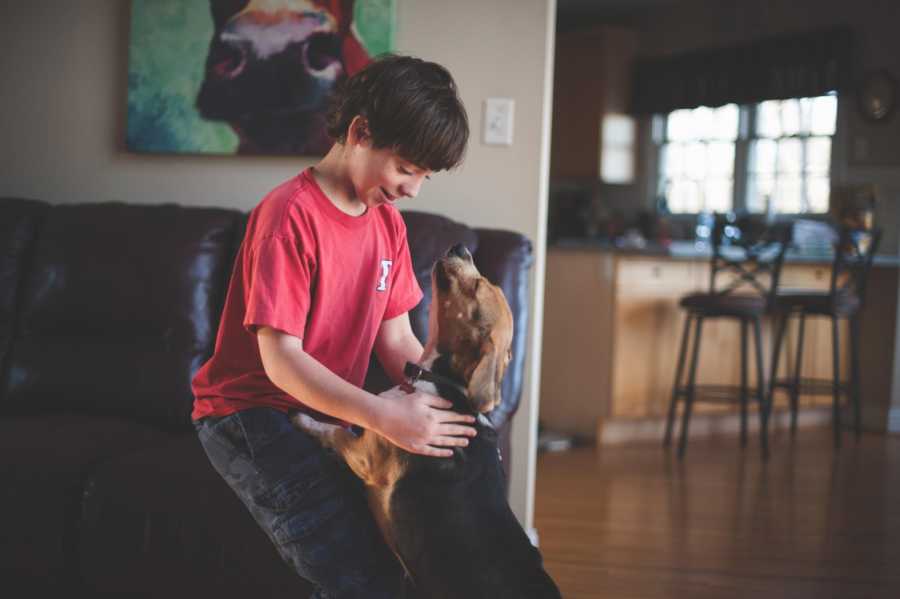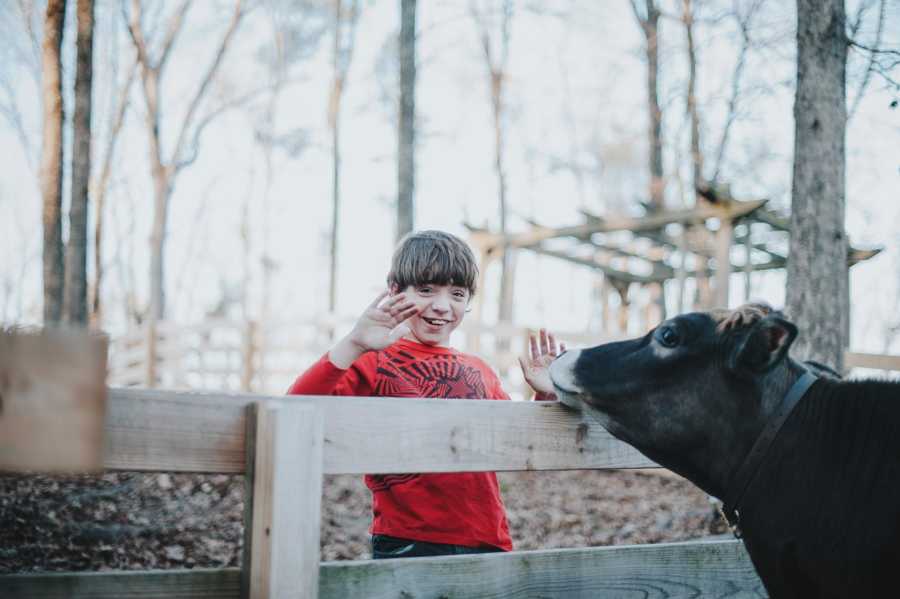 David handled these visits easily and we just fell more in love with him. Right before he moved in full time, one of the lawyers called and asked me if I was sure about this. She said that everyone would understand if we changed our minds and that even after he moved in with us, it wouldn't be too late to change our minds. That did make me wonder a little if there was something I didn't know. I tried to put it out of my head and like everything else, decided we would deal with things if they came up and not worry about things that may or may not occur.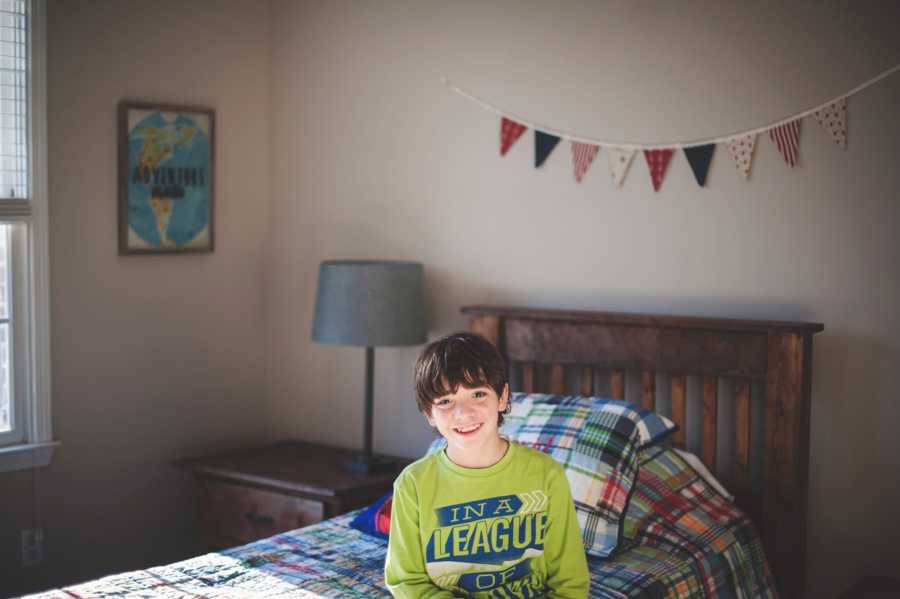 The transition went so much easier than I ever imagined. I was really anxious about how he would adjust to a new home, new family, new schedule. Would he sleep? Did we have to worry about him running away? Would he cry? Would he be scared? But it turns out there was nothing to be nervous about. From day one, he acted like he had always lived here. The morning after the first night he spent with us, we heard him up around 4 a.m. I went out to check on him and he was sitting Indian-style on the couch with a tub of cold mashed potatoes and a spoon. I asked him if he wanted me to heat them up for him and he said, 'Yes, please.' We sat and watched cartoons while he ate his potatoes.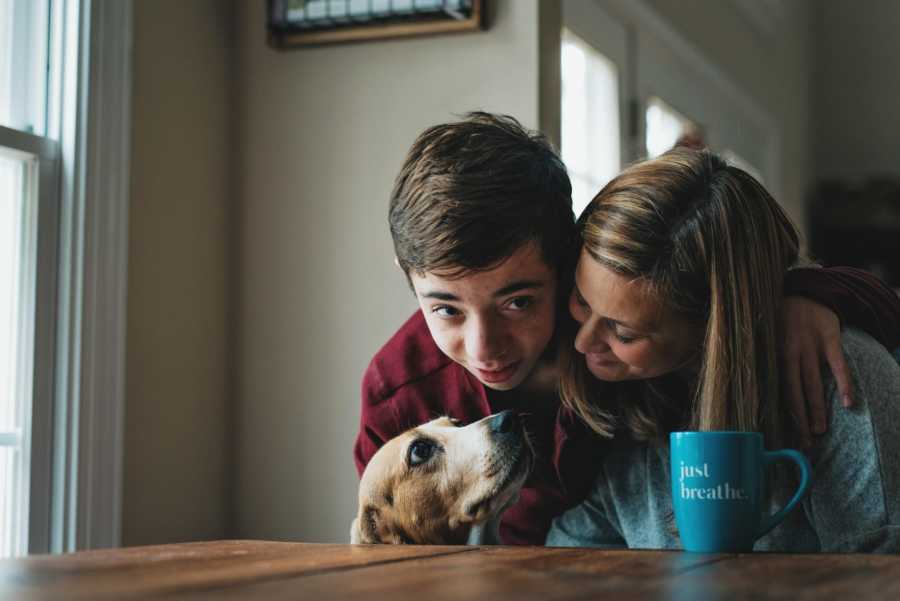 I realized quickly he was so much brighter than anyone gave him credit for. When he came to us, he didn't really know how to take care of his physical needs. We taught him how to shower and wash his hair well, how to really brush his teeth and spray down and comb his crazy hair in the morning. Simple stuff, but he didn't know how to do it. We gave him chores like emptying the dishwasher and folding towels. If you showed him once, he did it that way every time. Of course, he would prefer that I did everything for him while he watched TV, but I knew that if I wanted to give him every chance to be independent in the future, I needed to teach him and let him do these things for himself now. He started setting his own alarm, waking up and making his own breakfast and taking his medicine. He likes schedule and routine and took to all this very easily.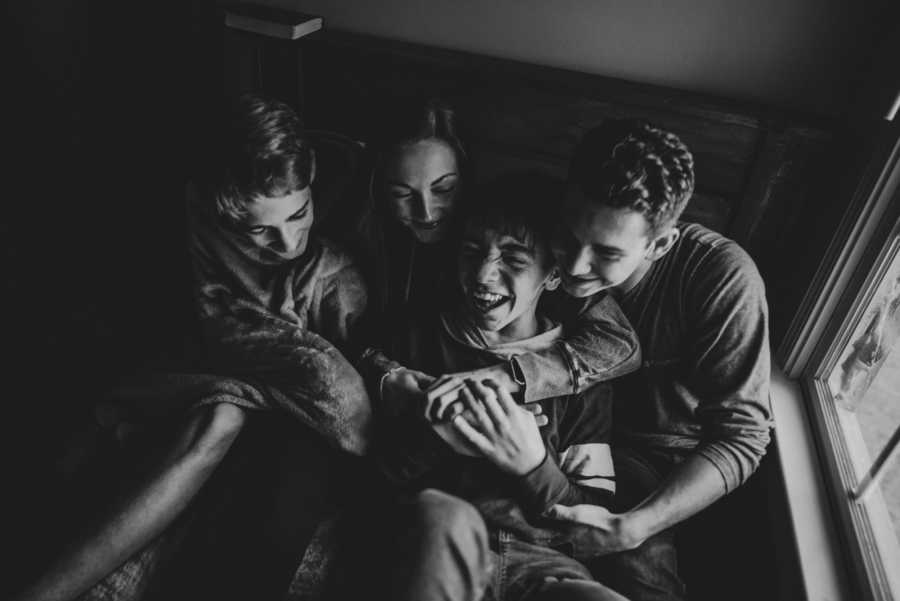 We still didn't know what was causing his delayed speech and developmental disability, so we took him for genetic testing. The results came back that he has a rare chromosome disorder known as 16p11.2 deletion syndrome. It was nice to put a name to what he has but it doesn't really change anything. We started working on his academics. I figured if he could memorize hundreds of Pokémon he could learn his math facts and that would make the rest of his math so much easier. Like everything else, we picked one thing and learned it and then moved on to the next thing. He was surprising me at every turn.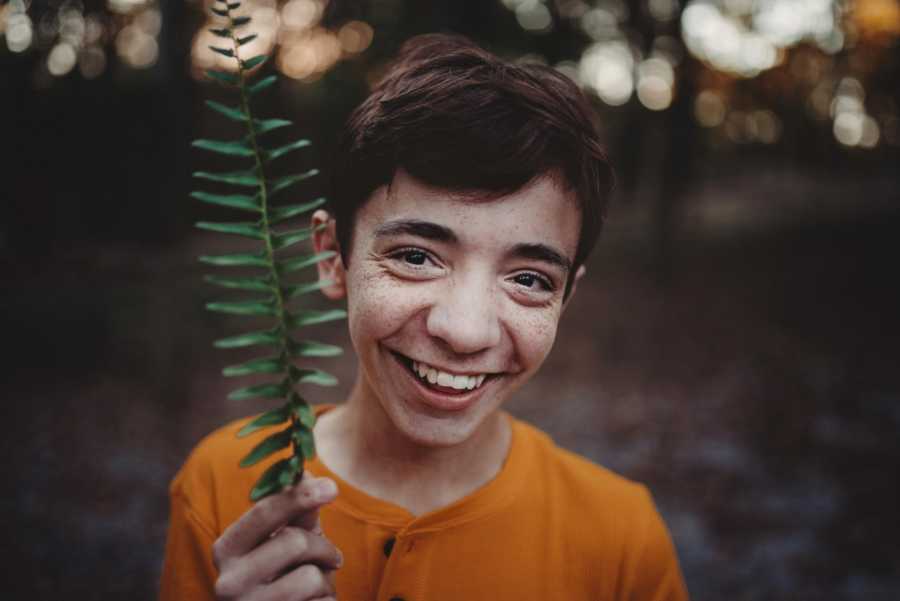 This past year, he's been venturing out of his self-contained class for inclusion math and reading and math labs. He's also going to electives that he has an interest in. He plays Miracle League baseball and TopSoccer in the Spring and Fall. He walks to the neighbor's house to play with his friends. This year, he went with boys his age and spent a weekend away with Owen, something he couldn't have done a year ago. His confidence has grown. He talks (nonstop) now. He can carry on a conversation, asking questions and responding to questions. His personality has really come out and he has this amazing sense of humor.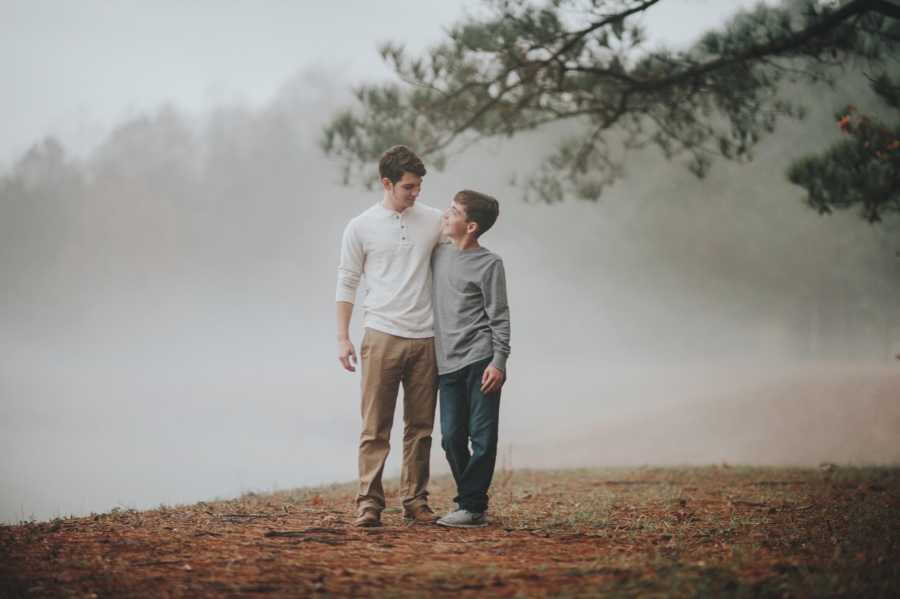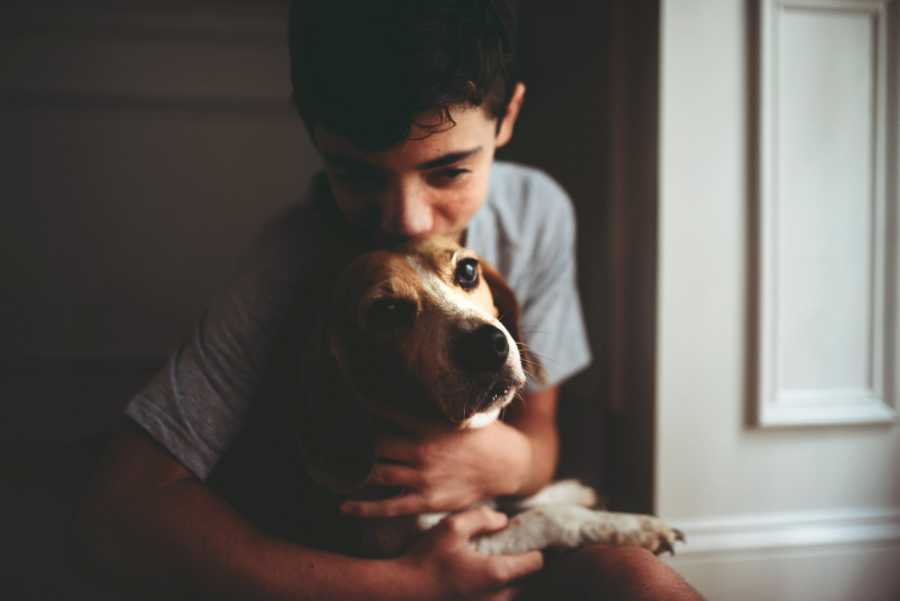 I don't think any of us remember what life was like without David. He brings so much light and joy to our family without even trying. We are better and stronger because of him. There was a time when his social worker thought he would probably be put in a home when he turned 18. That makes me so sad. He has so much to offer and so much potential. But we aren't looking back. Only forward. There are so many kids on adoption websites that just need a family to take a chance on them, to love them and accept them for who they are. If there is any chance you could be that person, I urge you to take the step. I guarantee your life will be so much richer and full of love."
From podcasts to video shows, parenting resources to happy tears – join the Love What Matters community and subscribe on YouTube.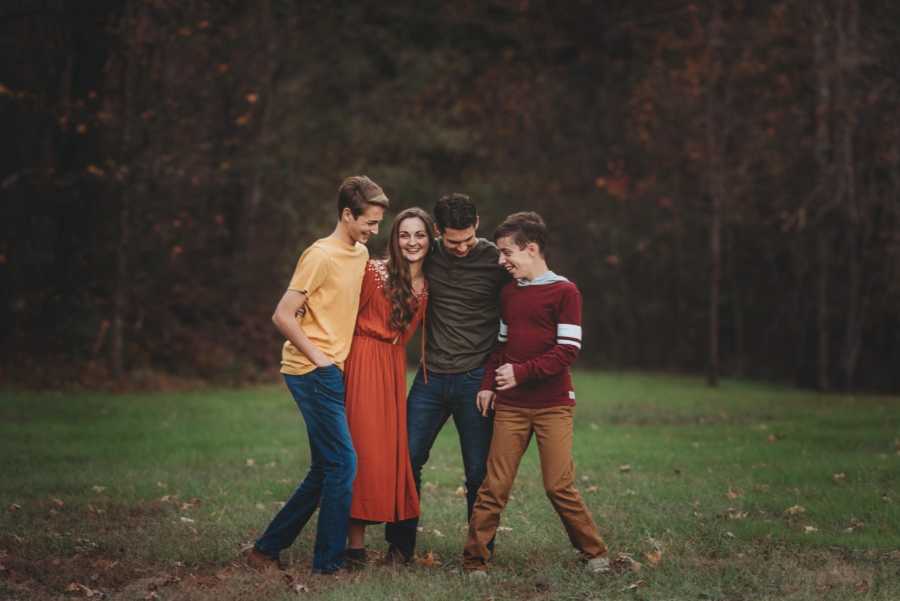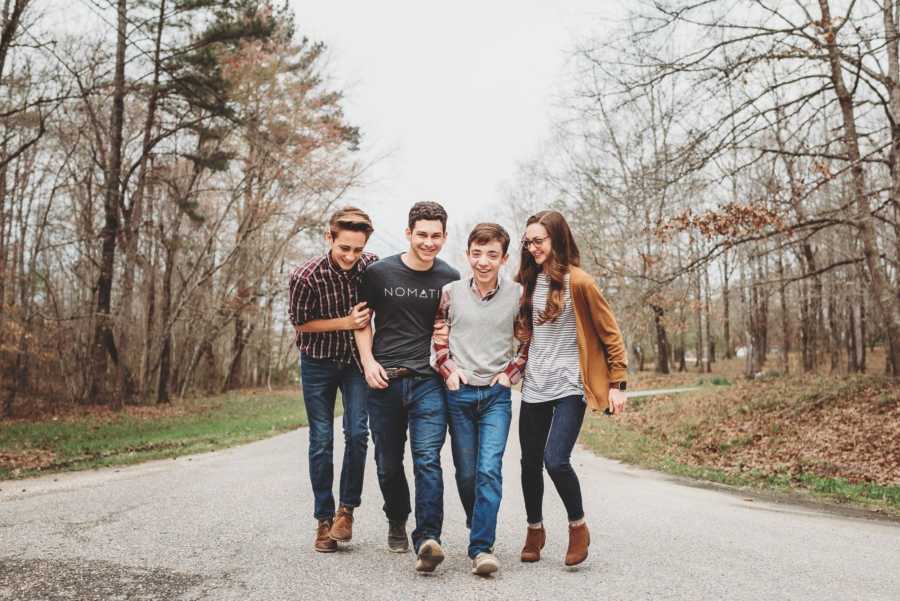 This story was submitted to Love What Matters by Troya Yoder of Alabaster, Alabama. Do you have a similar experience? We'd like to hear your important journey. Submit your own story here. Be sure to subscribe to our free email newsletter for our best stories, and YouTube for our best videos.
Read more amazing adoption stories here:
'The lawyer called, she wanted him back and the papers were already signed. I knew we'd be saying goodbye.': Couple credits birth mom for saving almost failed adoption, 'The bond between us made this happen'
'Would you be willing to adopt a baby girl?' The day we matched, we saw two blue lines of our own. We were terrified.': Woman surprised with pregnancy during adoption, becomes first-time mom to 2 newborns
Help us show compassion is contagious. SHARE this beautiful story on Facebook with your friends and family.