"Growing up, I always knew I wanted to have children. I surrounded myself with kids from the time I could start babysitting, through my chosen career as a kindergarten teacher. I became a mom early in college, not at all planed, but a huge blessing nonetheless. My son's dad and I didn't end up staying together. But he was close enough to help, and I was surrounded by my family and friends.
When my son was around 4 years old, he was diagnosed with autism, throwing me into a world I knew little about: special education. Twenty plus years ago, having autism was not a common thing, and it was very scary for a young mom. But he has managed to surpass all expectations and is independent, driving, and working.
I thought I was done! I did what I was meant to do — raise an amazing young man and help him figure out his independence. While he isn't completely on his own, as the entire basement of our house is his apartment, he is much closer than some thought he would be when he was young. Many of my friends also had children starting to leave the nest and time became endless. I could read a book for as long as I wanted, run errands whenever I wanted, or jet off with friends on a weekend trip without giving it much thought.
Enter Marshall*! The few days leading up to the 2016 school year, my principal let me know a kindergartner living in foster care would be added to my classroom. He also had down syndrome. Now, I had just had a busy year prior with a student with down syndrome and a full-time para. So, my principal was checking to make sure I was up for the challenge again. I was an absolute YES! I've loved all the down syndrome individuals I've worked with, and was so ready for another kiddo to add to my heart. And add to my heart he did!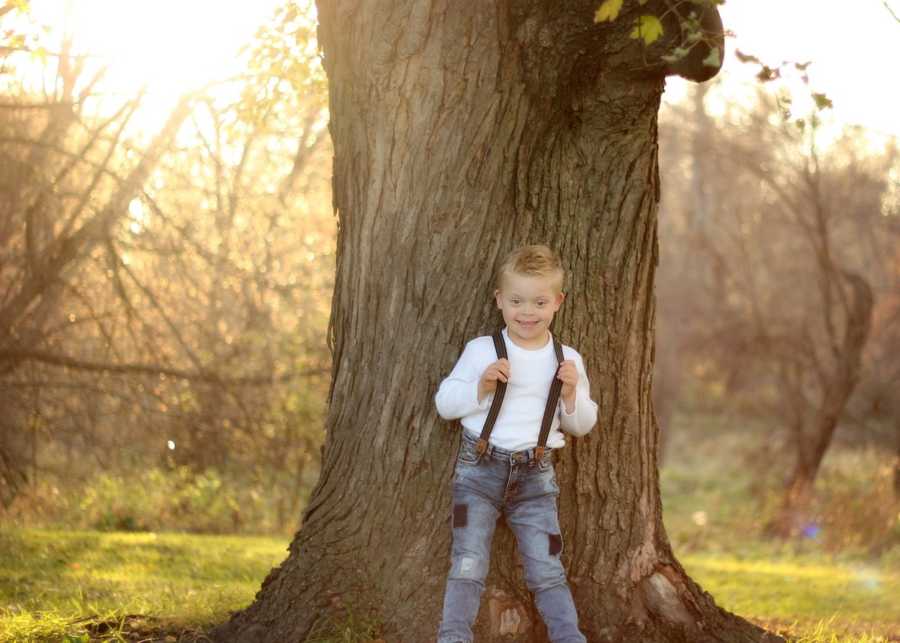 He was this short, little peanut with those blue wrap-around glasses, all wide-eyed and ready to go. He was barely speaking and kept the para educators and I on our toes all year. In that year, I felt this tug on my heart. I wanted to take him home, but I was done, my son was all grown. I was still a single mom and we were living in a 2-bedroom apartment.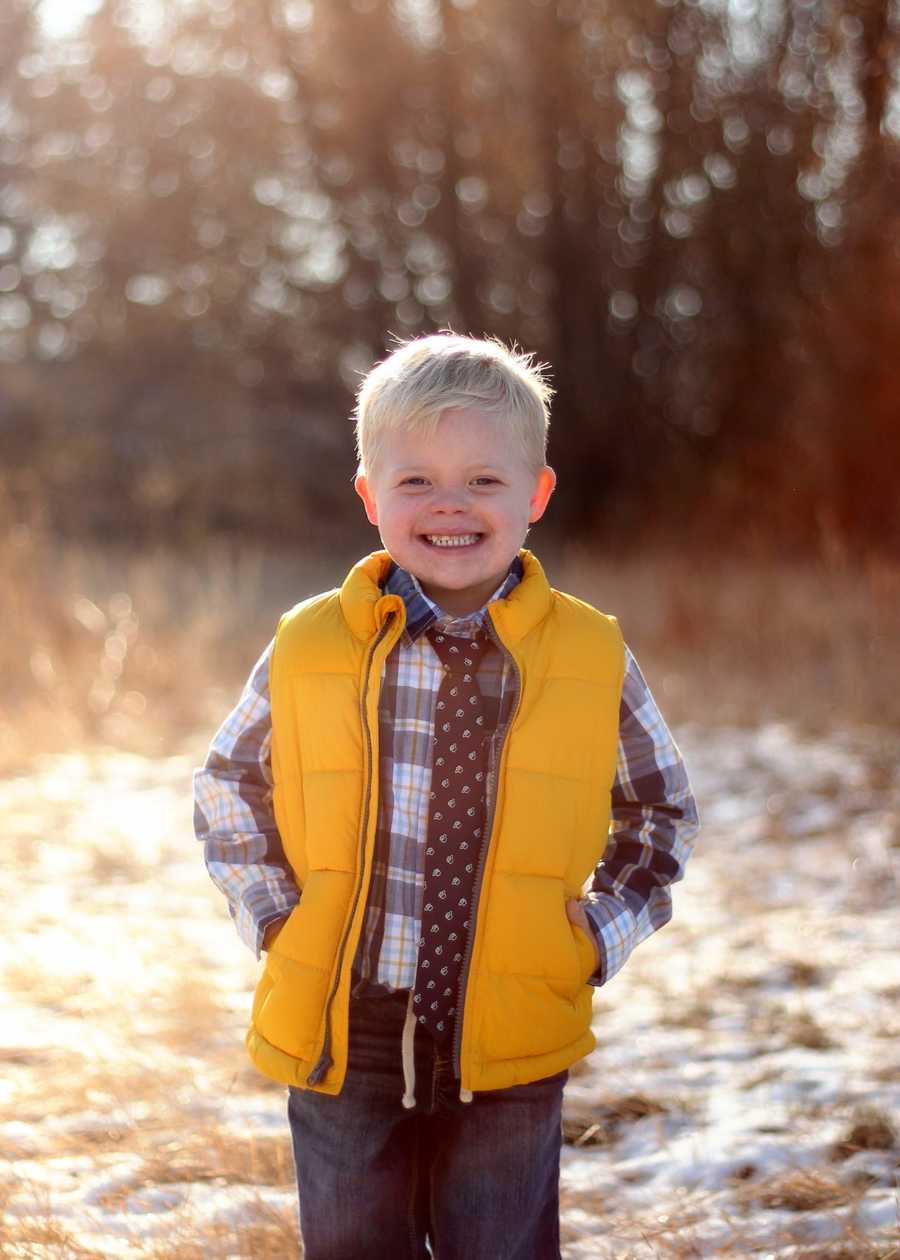 I thought of every reason why I couldn't do it. I prayed about him, asked friends if I was crazy, and discussed the possibility of having a little brother with my oldest, making sure he was ok with the changes that would come. My parents were one of the last to know my desire, not out of shame or fear, but because it seemed to make it more official. When I told them, I couldn't even get the words out before I started bawling!
Everyone was excited, and the more I had him in my classroom, the more I couldn't imagine life without him. I discussed my desires with his case manager, and once he was available for adoption, I put my name in the mix. After many months of waiting and wondering if this was, in fact, God's plan, I was chosen to pursue adoption!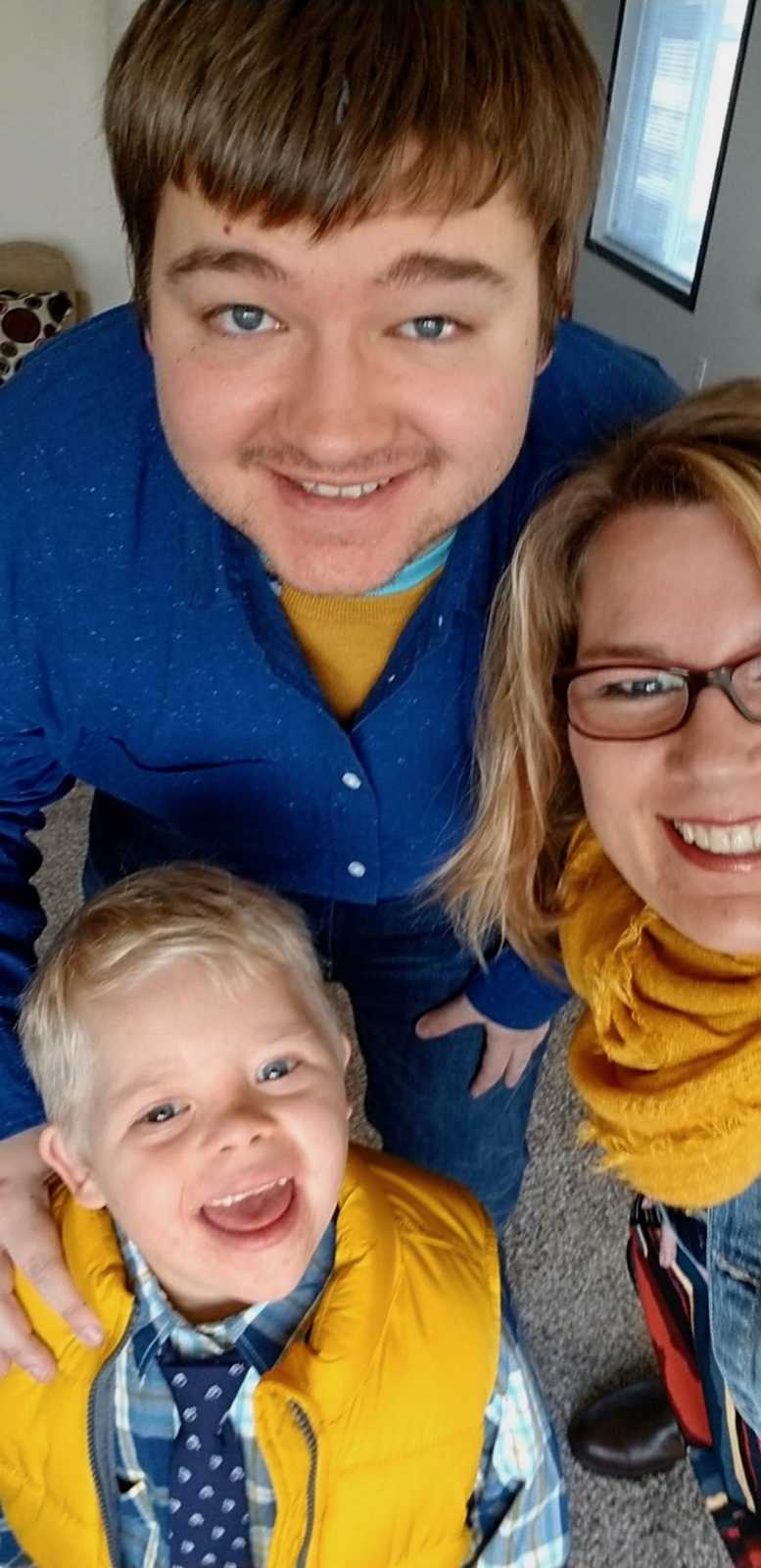 It wasn't a quick process though. I needed to become a licensed foster care provider so he could move in, which meant I needed a bigger place to live. I quickly found a house in my school neighborhood and was able to move in a week after I was contacted by the adoption agency. Talk about moving at a snail's pace to sprinting, in a matter of months. Once I was officially licensed, he was able to start the transition from his previous foster home to mine. Then, the even longer process to adopt began!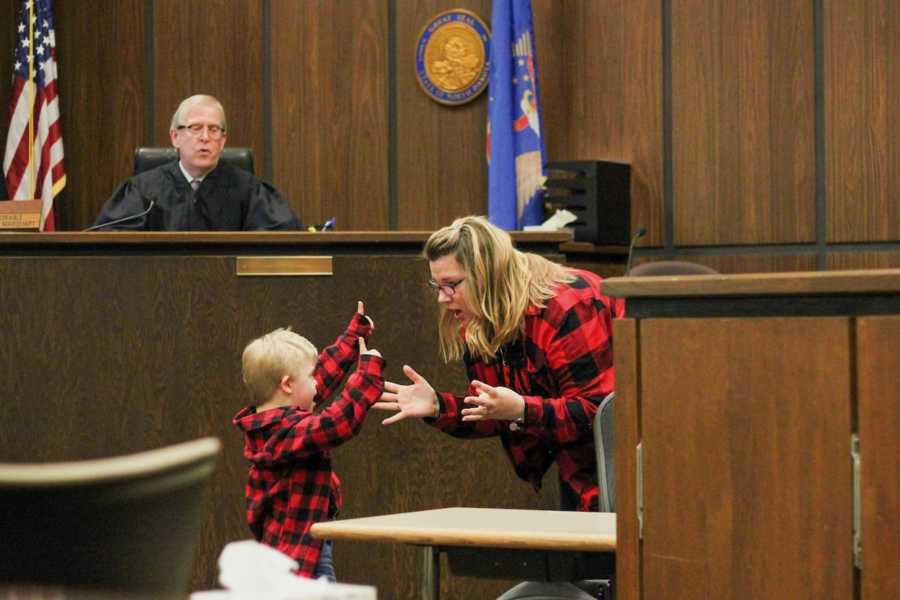 The transition from having an adult child and basically only needing to tend to myself, to starting over again with a young one, has been a bumpy road. As much as I'd like to tell everyone it has been sunshine and roses, I'd be lying. Raising a child with down syndrome is challenging for the average family, but add in past trauma and the loss of family and his two siblings… Some days were, and are, downright heartbreaking and filled with anger and tears.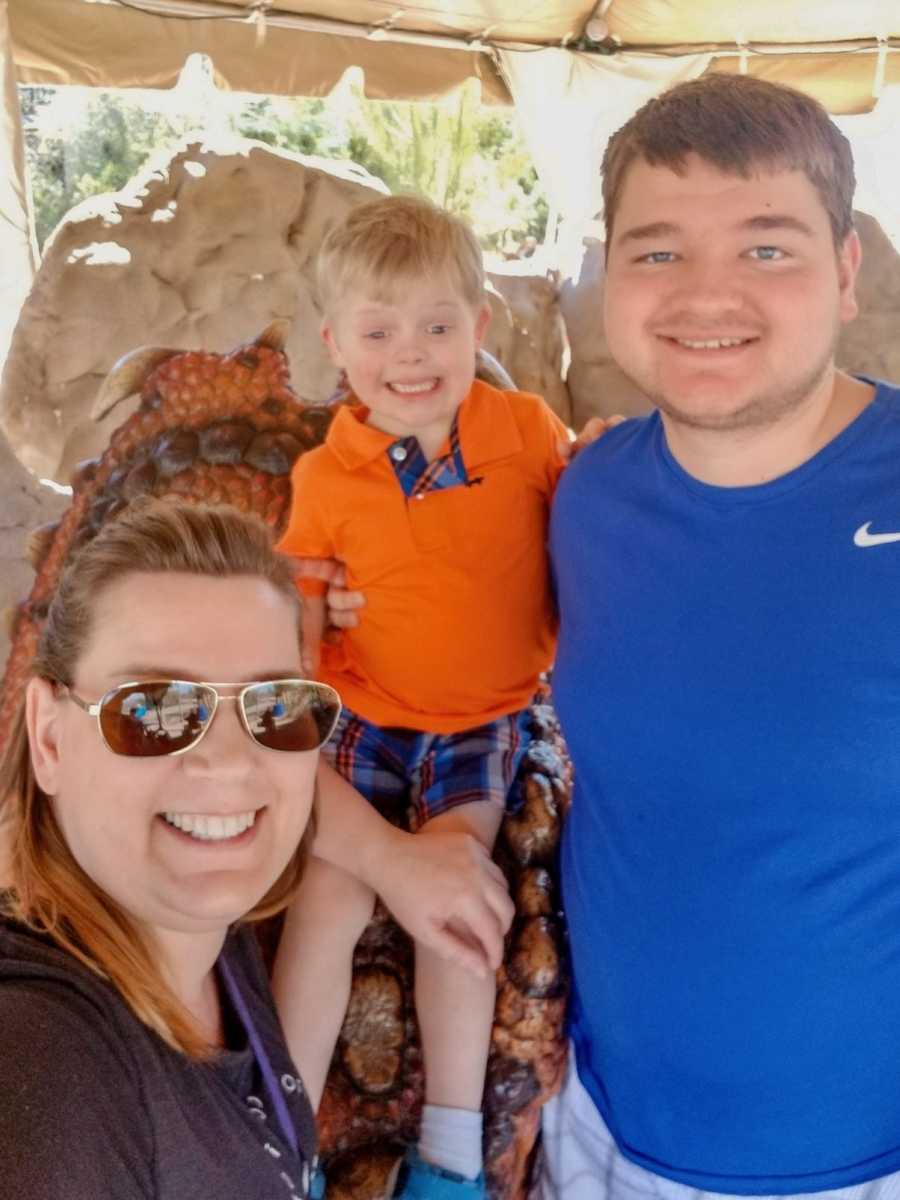 I am alone in the trenches with no partner to 'tag in' when I'm at my breaking point. And we've had our fair share of ugly crying and resets in our bedrooms until the moment has passed. Unless you're a single parent, you have no idea how isolating it can be. Even a traveling spouse is still a spouse to vent to, an emotional support if you will. I thought I knew a lot going in (our school has been trauma trained and I was in the middle of earning my Master's in special education when he was transitioning to live with us), but many days brought me to my knees.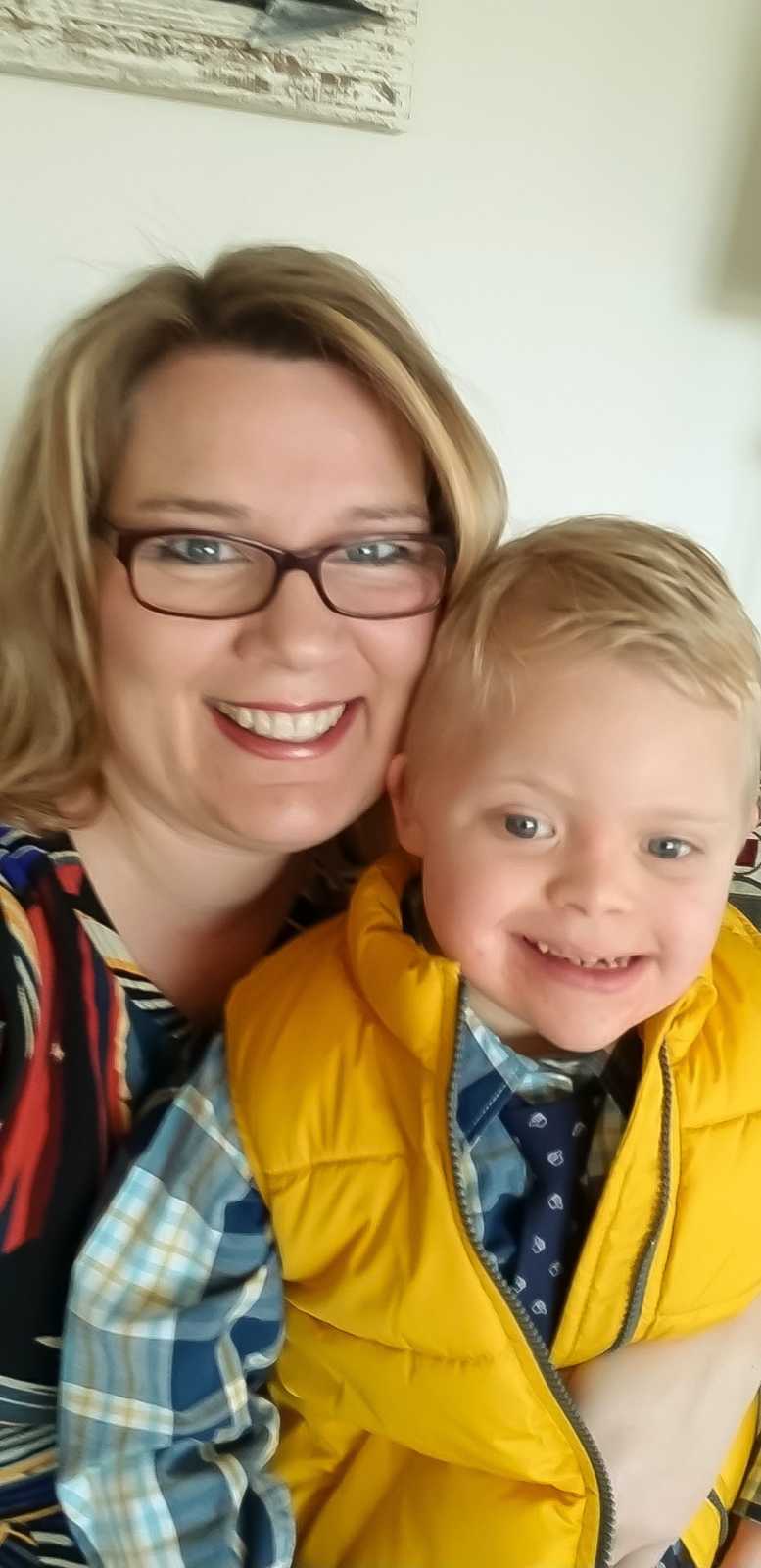 I am so thankful for my tribe who embraced him from the beginning, but there are very few who really get it. Yes, my son is extremely lucky to have me and my family, and I am blessed I was chosen for him. But my son has also experienced a tremendous loss. He's had things happen to him no child should ever experience. To ignore that side would be doing an injustice to part of him. He had a life before me (hopefully some good mixed in with the bad) and he has siblings he loves to visit. (Once all adoptions are final, we can have many more visits. But until then, he has to settle for once a month.)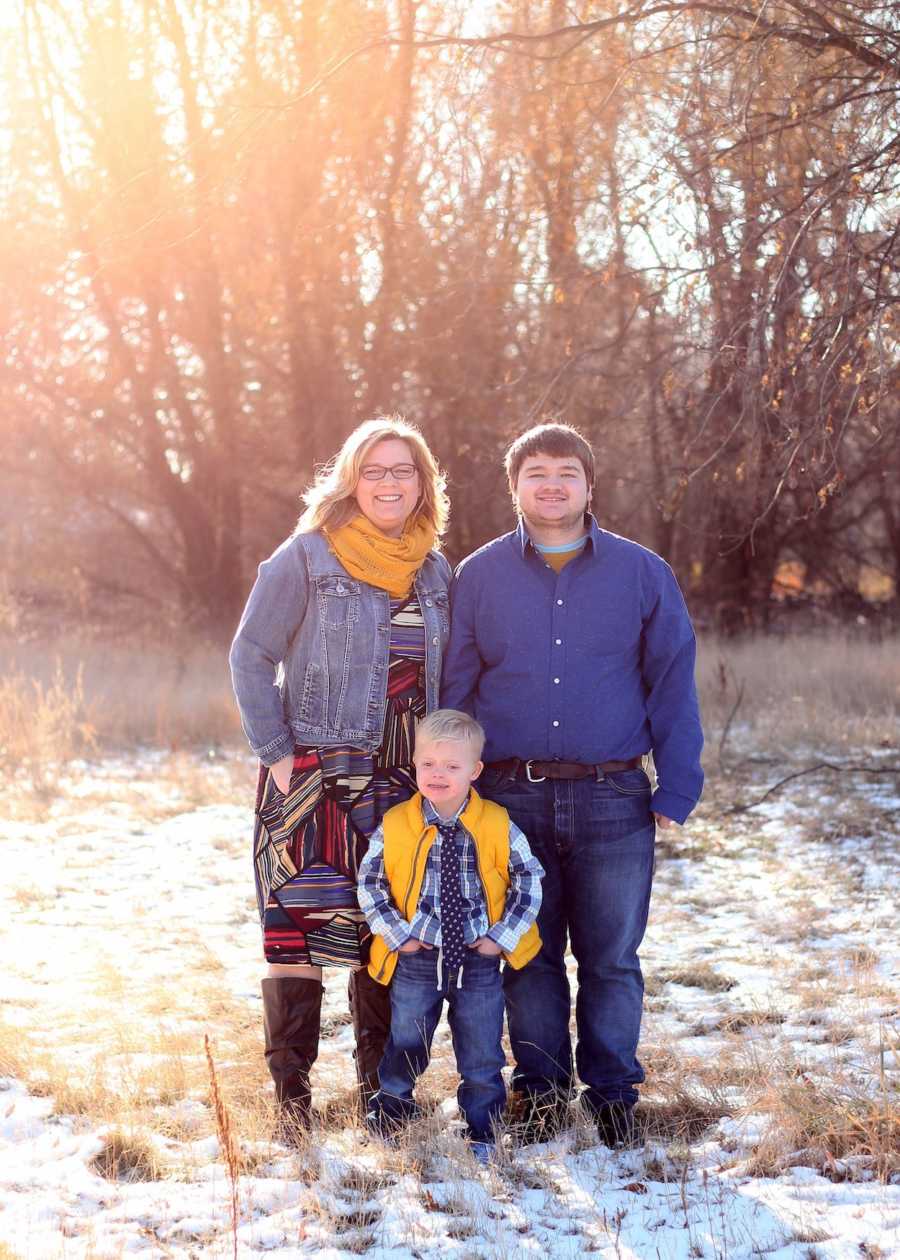 I can't replace or fill those holes. I can't love those hurts away. But I can sure love him through it.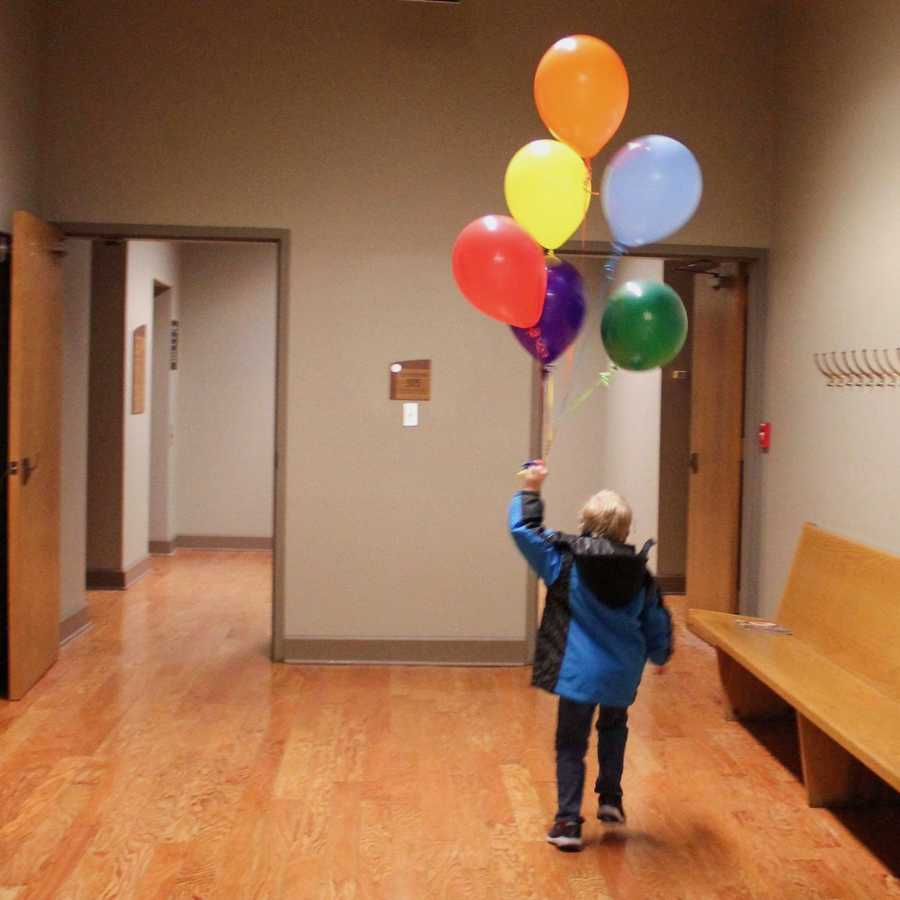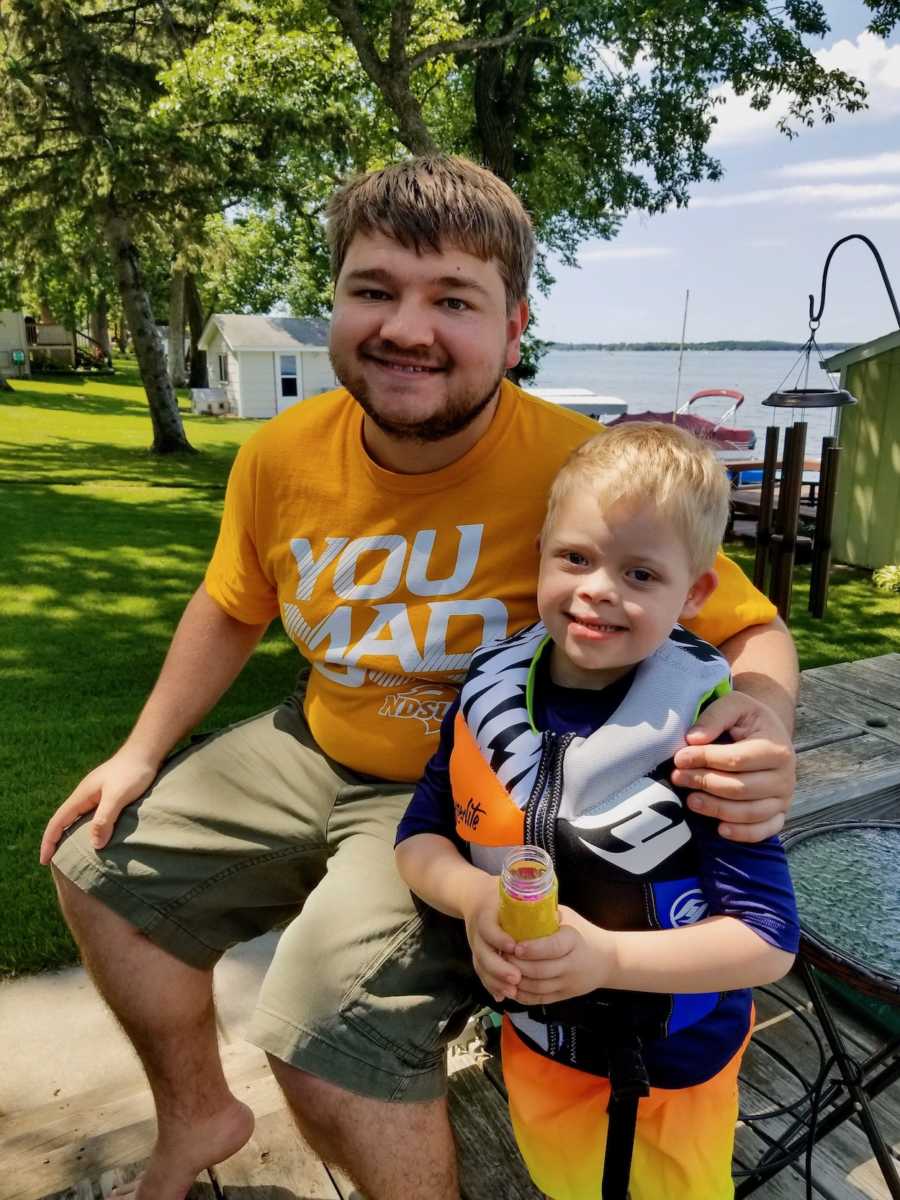 We celebrated our adoption surrounded by family and friends, 980 days after he entered foster care. I miss shopping alone or being able to sit on the dock at the lake with a book for a few (uninterrupted) hours. But my life is now filled with lots of snuggles, impromptu dance parties, singing at the top of our lungs, and rediscovering the joys of childhood. And I wouldn't trade any of it for the world! I was meant to be a mom of two boys, and God's timing and plan was far better than anything I could have imagined!"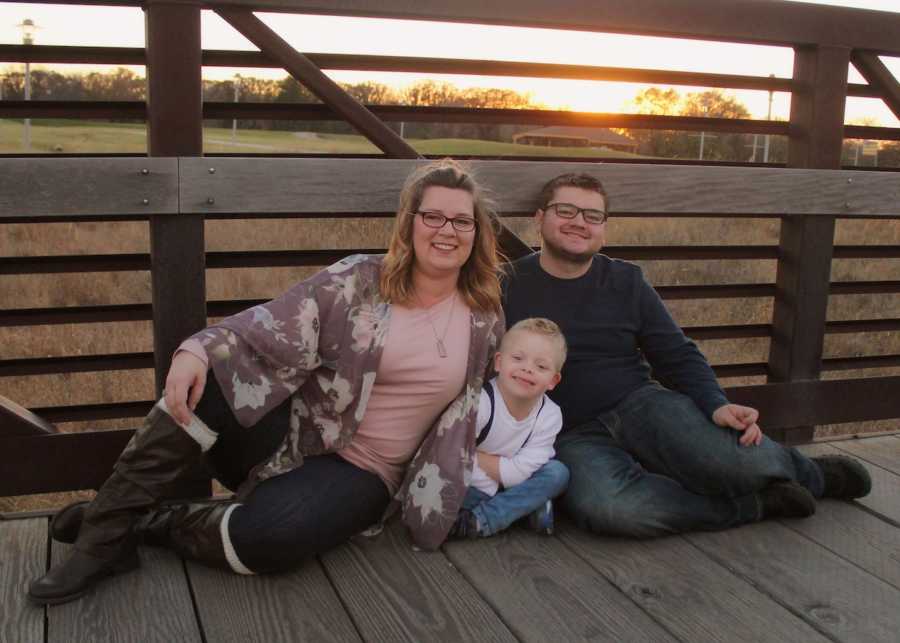 *Name changed to protect minor
This story was submitted to Love What Matters by Erica Hewitt, 45. Follow her family journey on Instagram here. Do you have a similar experience? We'd like to hear your important journey. Submit your own story here. Be sure to subscribe to our free email newsletter for our best stories, and YouTube for our best videos.
Read more stories like this: 
'I was 14 and pregnant. 'Would you be willing to meet?' 9 years after she was born, my birth daughter's family encouraged her to hug me. I didn't want to let go.': Woman shares perspective as an adopted child, birth mom, and adoptive mom
'Could it be her, after all this time?' I was 19 when I found out I was pregnant. He raised his hands in disbelief.': Birth mom's unexpected reunion with daughter 17 years later
Do you know someone who could benefit from reading this? SHARE this story on Facebook with family and friends.