"I held you as the first teardrop formed in the corner of your eyes.
And, in a blink, the flood gates were unleashed.
As your mom, I wanted to tell you that everything would be okay.
That the world as you knew it would return to normal soon.
But the truth is, it probably won't. I didn't have the heart to lie to you and leave you with promises I knew I couldn't keep.
So, instead, I hugged you as you cried about the abrupt end of first grade.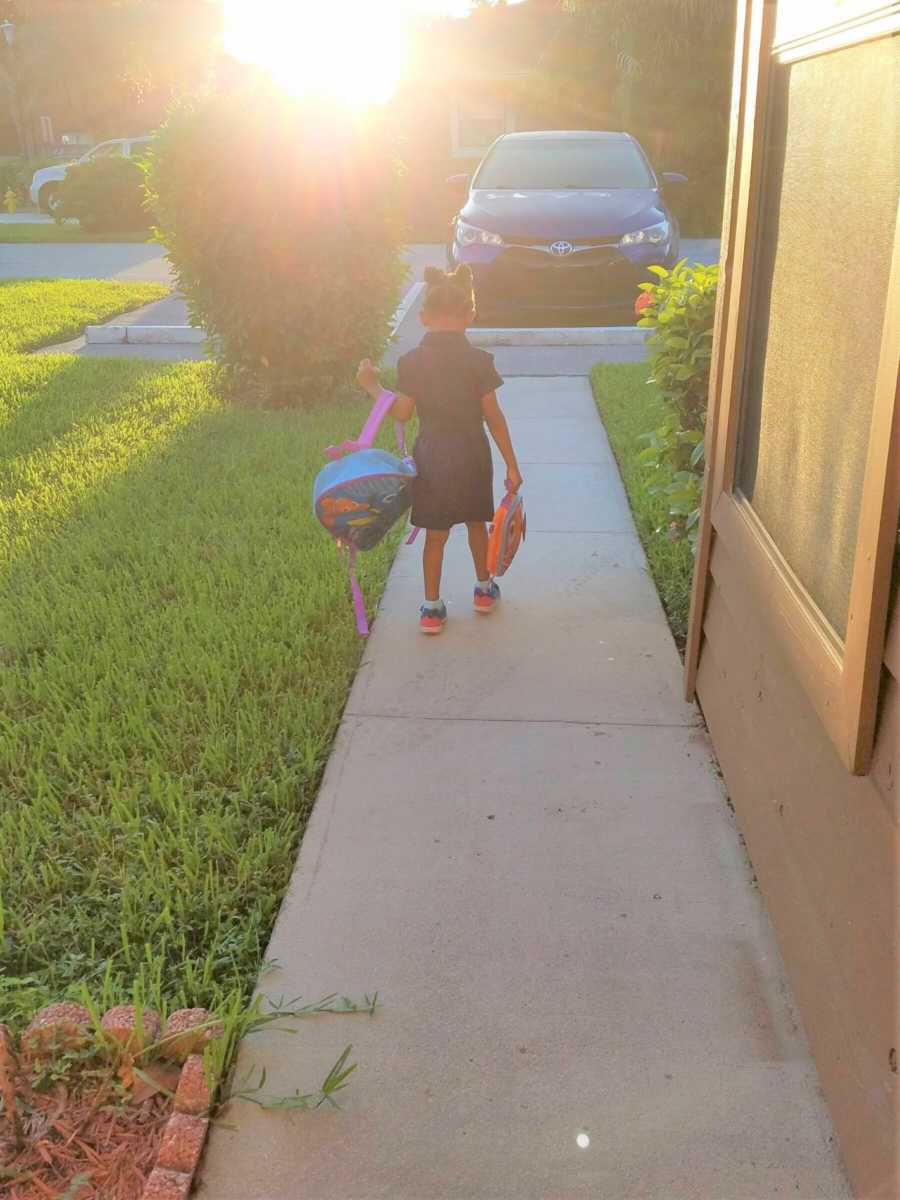 Each tear seemed to represent a broken bond, interrupted by the coronavirus.
You'd eagerly been counting down your classmates' birthdays, hoping against hope that you'd be able to celebrate at least one more birthday together – as a group – before the school year ended.
It was not to be.
I listened as you tried to explain through the tears how much you missed the way things were.
How you wanted to go back to your class.
Be with your peers.
Be taught by the same teacher.
Though I allowed you the time you needed to unload, vent, cry for what you can't get back,
I tried to reassure you second grade would hold just as many experiences, new discoveries, and best of all, connections with old friends.
To you, it wasn't a fair trade-off.
You wanted the traditional goodbyes you'd come to know.
You wanted hugs and kisses and pizza parties.
Laughter, silliness, and more hugs and kisses.
You wanted the world that existed prior to COVID-19.
A world where smiles weren't hidden behind masks
And there were no warnings for social distancing.
Your world has changed so much, and it breaks my heart watching you cry.
I won't tell you this 'new' world will be just as it was before,
But know you'll remain the resilient force of nature you've always been – even before birth.
In much the same way you defied the odds, you'll find a way to move forward and make the best of whatever uncertainties lie ahead.
And on the days the world feels a little too scary, a little too disconnected, a little less safe,
Know I will always be here to hold you and wipe the tears away."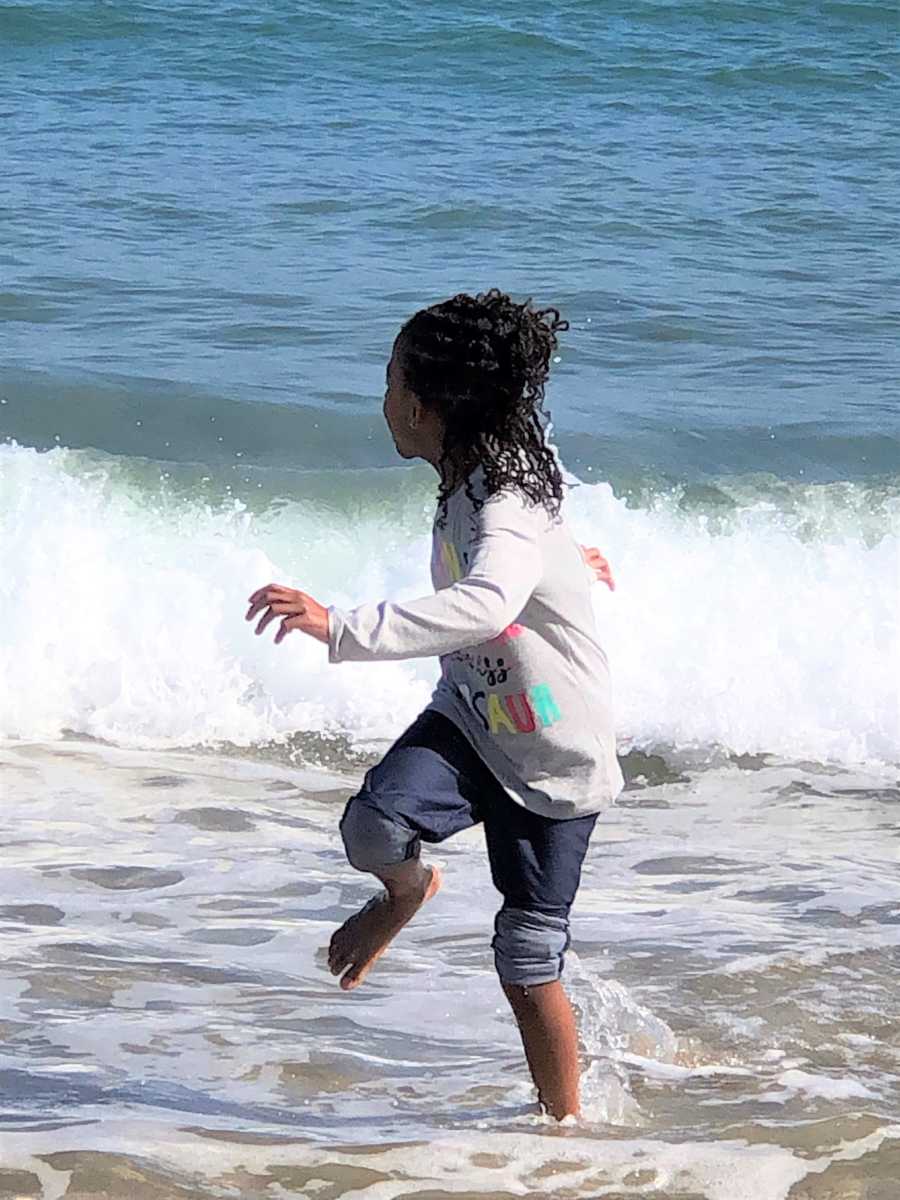 This story was submitted to Love What Matters by Kerry Phillips. Submit your own story here and be sure to subscribe to our free email newsletter for our best stories.
Read more stories like this:
'My husband said, 'Emmy go put on your Elsa dress, I feel like dancing.' Minutes later, he came down the stairs dressed as Anna!': Dad surprises family with Frozen dance during quarantine, 'Even through a pandemic, he keeps us grounded'
'Last night my 6-year-old asked me if the coronavirus was going to ruin 1st grade, too. My heart feels so heavy.': Social worker explains how to help kids 'process their losses'
'I'm not a good quarantine mom. There are no school charts, no stickers for rewards. No fancy math sheets printed off Pinterest.': Mom says 'give yourself grace, you are doing enough'
'I took out the trash to 'investigate' our new neighbors. We watched the dreaded moving truck from the second-story window.': Two moms find new friendship during quarantine
Please SHARE this story on Facebook to encourage others to cherish every moment and love what matters most.