"My heart feels somewhere between broken and resigned. I fully expected schools in Massachusetts to close for the year. I know it's the necessary thing to do. There simply wasn't another safe option.
And still, my heart feels really heavy today.
Last night we explained to my 6-year-old that he was not going to go back to Kindergarten. He stared at us incredulously, mouth open wide. Then he dropped the toy he was holding to the floor.
After a few long beats, he ran off and didn't mention it again for the rest of the night.
I know he's working things out in his head. Trying to make sense of something so unexpected, so unnerving.
A few nights ago, at bedtime, he said, 'I'm happy because I'm having fun at home. But I'm sad because I'm not in school.' And then he asked me if the coronavirus was going to ruin 1st grade, too. His face grew more concerned. He asked me if it was going to ruin everything until college.
My honest thought was that it might possibly ruin 1st grade. But I just told him no, it won't ruin college and kept my fears about the fall to myself.
What, exactly, are the younger kids making of all of this?
Yesterday a parent, Karyn Amato Lear, left this comment on my FB post about school ending:
'I worry about what they will understand about continuity, the bonds they formed with teachers and classmates, and the insecurity in knowing tomorrow isn't a given. Granted, that's a lesson we all learn to some degree, just not normally at the ages of five and six.'
How will this sudden disruption alter the worldview they're busy developing? Their sense of security? How will it change the trajectory of their relationships, especially if we're in various levels of isolation for a year? Two years?
These questions have been keeping me up at night. The truth is, I'm really not sure what this experience will do to my children. My boys are at an age where learning how to navigate peer relationships are everything. That's what kids this age are meant to be doing. How will this impact them, and who they will ultimately become?
This cohort of children will carry the burden of this experience, one way or another. The world they will inhabit as they move through childhood will not be the world we were banking on. It's not going to be the same world they knew, in the 'before.'
This doesn't mean they won't be OK. I hope they are OK. I hope they are OK with everything I've got. But they will be changed from this.
This photo was taken on September 4th, my son's first day of Kindergarten.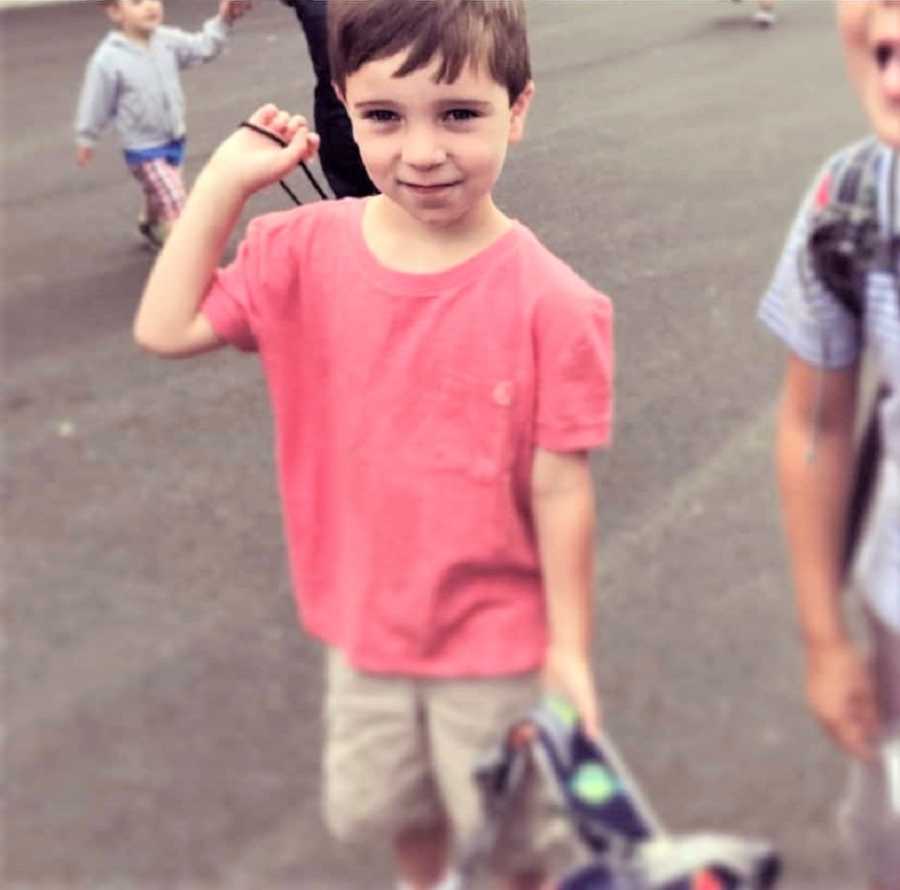 I knew it was a special day for him – that he was off on his own adventures now – a real 'big kid' even though he's so little. I documented the day, and we recognized its 'specialness' as a family. He understood it was meaningful, even if he doesn't have the context to understand quite why.
What he and I didn't know was that his last day of Kindergarten was on March 12th. He left his elementary school that day without a second thought – not knowing that he and his friends would not be returning this year.
We didn't take any 'last day of school' photos with his well-loved teacher. There was simply no understanding that this was an ending. The kids left school, fully expecting to be going back. But they won't be going back this year. Some kids are graduating and
How can we help our kids process these losses? How can we help them manage the insecurity in knowing tomorrow isn't a given?
I think perhaps that the best we can do is to be as much of a constant for them at home as is humanly possible. To be the predictable parents they need. To try to maintain routines not because of concerns about academic losses, but because of concerns about the emotional fallout when children realize that the world is, perhaps, out of control.
Young children perceive their parents as all-powerful forces. And young children are realizing, en masse, that their parents are not in control of as much as they thought. We parents cannot stop what is happening right now.
The best we can do is to try to relay to our children a sense that we can weather this storm. A feeling that while the world is not always as predictable as we'd like, they are still safe with us.
All of us learn in time that the world is never fully safe, of course. But our kids are already learning a lot of hard lessons right now.
I hope they don't need to learn any more than their little hearts can handle."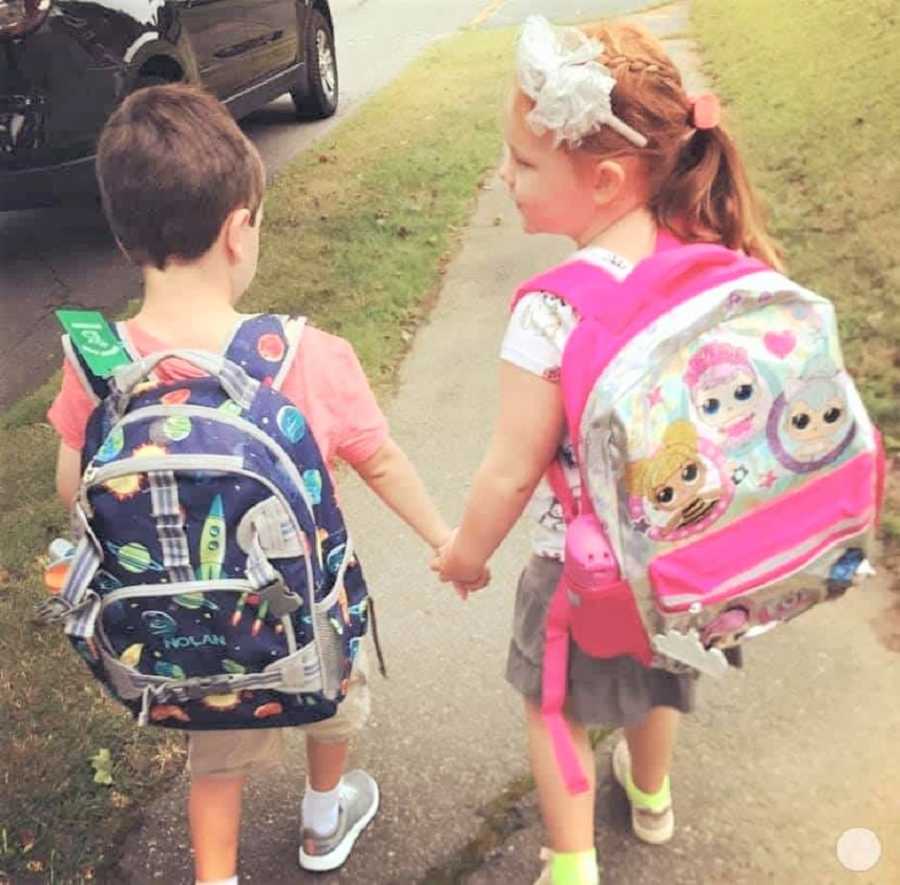 This story was submitted to Love What Matters by Liz Curtis Faria, and originally appeared here. Submit your own story here and be sure to subscribe to our free email newsletter for our best stories.
Read more from Liz:
'This is not the time to let it become the Wild West at your house. Your kids need to feel safe.': Mom explains how to prepare for extended school closings, 'This will be hard, but we can do it'
'Nobody loves me. Not even my mom.' He sobs, his belongings in a trash bag for the next foster home.': Social worker shares heartbreaking story of boy stuck in 'broken' foster care system
Do you know someone who could benefit from reading this? SHARE this story on Facebook with family and friends.