"'We are adopting!!'
I can still hear my parents exclaiming the announcement to my older sister, older brother, and me like it was yesterday. It was around thirteen years ago, at the young age of eight, when I was first told my life would never be even close to the same ever again.
I jumped into my mom's lap and searched her eyes. 'Is this some kind of silly joke?' my young mind pondered over. 'Are we adopting a baby?' I questioned. This was a question I needed an answer to. I had wanted a baby sister since I was practically a baby myself. My parents quickly stated no promises were going to be made right away, but soon after their announcement, my family began the process of adopting a baby girl from Ethiopia, Africa.
I was too young and naive to understand the weight of adoption. There wasn't even a hint of concern in my entire body. In fact, when I found out that my parents wanted me to share a room with this little baby, my reaction was pure excitement. Not only was I trusted enough to have a baby in my room, but I was going to have my own living baby doll right next to me.
'Now, Grace, you understand the baby will cry at night? Will you be able to help her? You will be the first to hear her,' I heard my mom say these kinds of things over and over. For some kids, this may have been intimidating and would have felt like too big of a responsibility, but eight-year-old me was unwavering.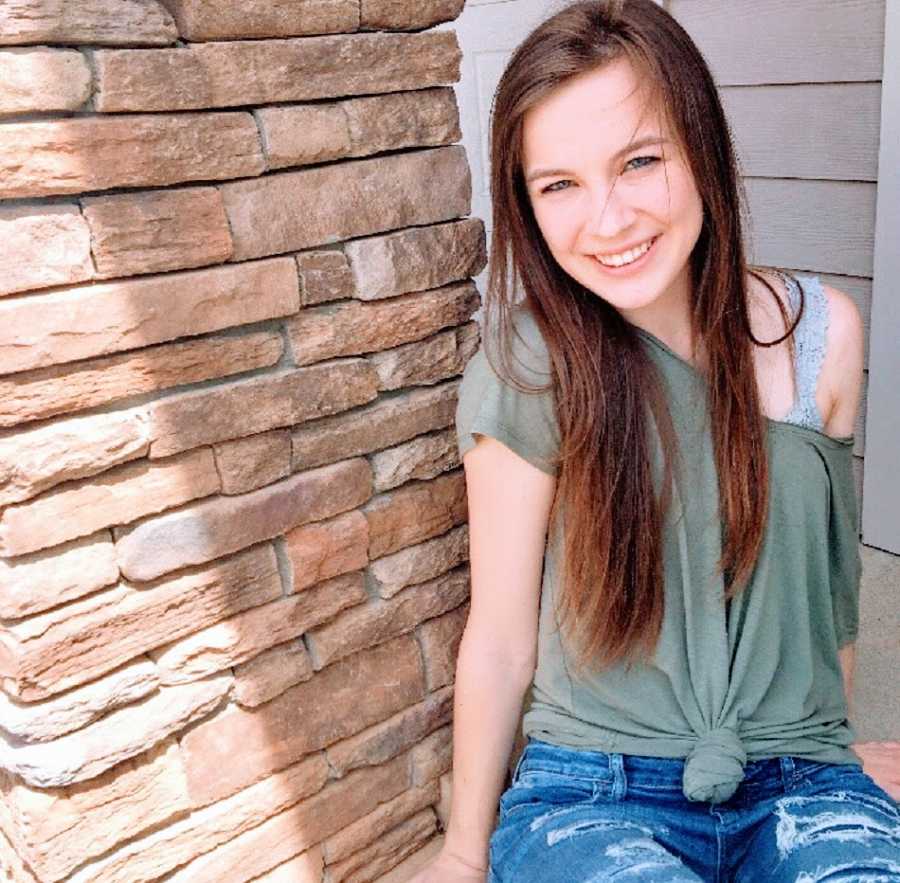 My dream was coming true, and as the process continued, it became easier and easier to picture myself holding a warm little baby. My siblings and parents were excited, but I don't think anyone would have tried to compete with my excitement.
We made it on the waiting list to be able to fly over to Ethiopia to bring home my baby sister. I'll never forget the bright, hot pink poster I made with the number thirty-eight written on it. Glitter glue and marker drawings scattered all over. There were only thirty-seven people in front of us. She was so close to being ours.
Right after my ninth birthday in the middle of summer, our adoption agency called us. Two girls, nine and ten years old, were already flying over from Ukraine, and the family who was supposed to host them for three weeks backed out at the last minute. Well, we couldn't say no.
Prior to meeting them, the thought of adopting them never crossed my mind. It would just be a fun three weeks, and then they would go back to Ukraine. I thought it would be pretty cool to have girls my age live with us for a little bit.
They made it to America super late at night. I was in bed fast asleep when they arrived at my house. The next morning, I jumped up, eager to meet my new friends. They were sound asleep on a mattress in our living room. I studied them from afar. They were biological sisters, but you would never have been able to guess it. Anastasia, the ten-year-old, had very short dark brown hair. She had a little button nose. From what I could tell, she was slightly curvy. Her sister, Natasha, had slightly longer hair that was blonde. Her nose was bigger and shaped differently than Anastasia's. Their weight wasn't far off, but Natasha (fake name) looked a little curvier.
When they awoke, it was Natasha who was eager to play with me. Anastasia stayed back, too shy to join in.  Seeing Natasha up close, I saw she had bright green eyes whereas Anastasia had brown. Another trait that made them look like two completely different individuals. My hair was also blonde at the time, and my eyes are blue-gray. I was skin and bones, but many would have thought Natasha and I were sisters.
Anastasia quickly warmed up to me. We ended up being joined at the hip. My mom has always described it: 'You guys were always touching. You were either hugging, holding hands, or had your arms linked. You could hardly understand each other [due to the language barrier], but it never mattered.' We knew our time would come to an end, and we clung to each other while we still had time.
For three weeks, we gave the girls the fairytale American dream. We went on road trips and ate all kinds of American food. We swam at the pool constantly. We were always out and about. Then, it came to an end. I could feel my heart being ripped out of me.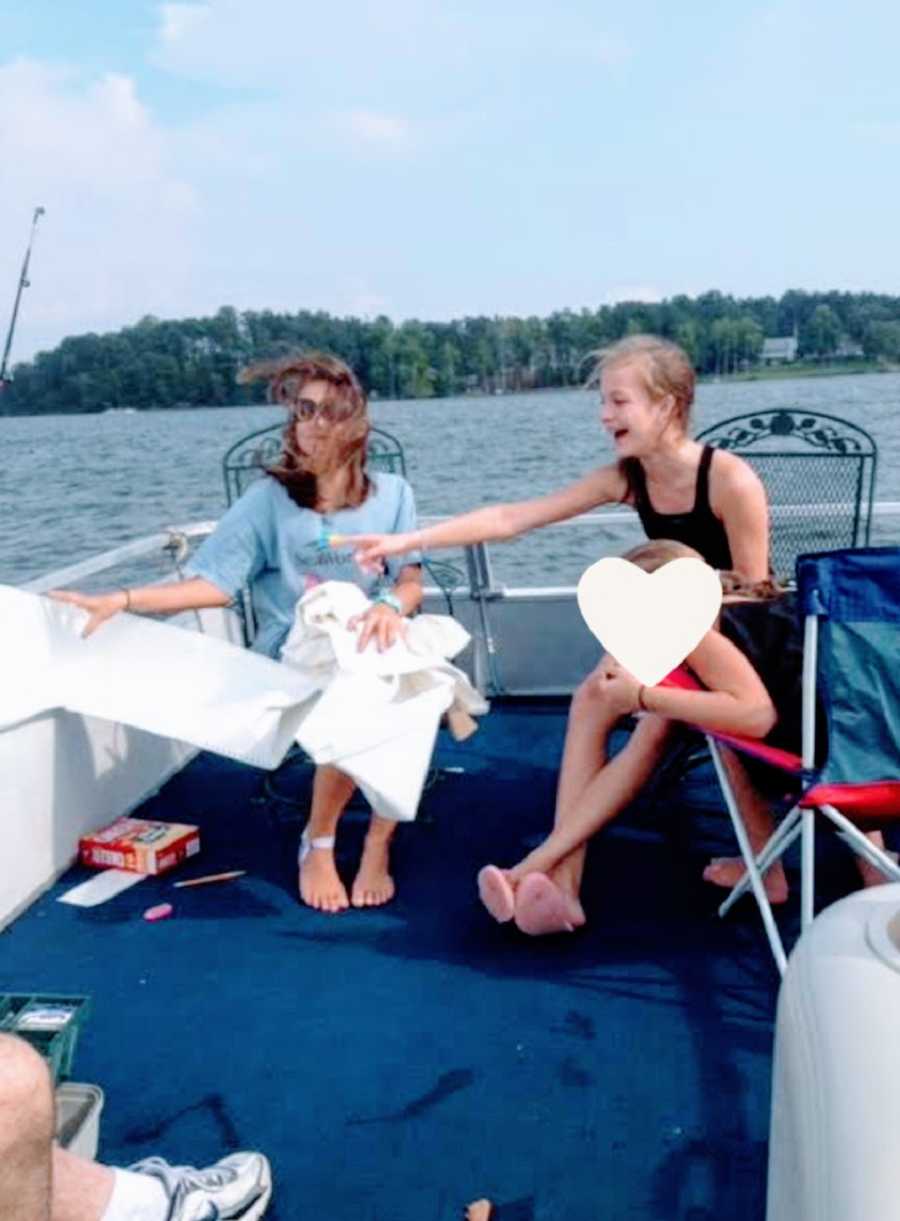 It was around 2:30 a.m. when we got the girls packed up to drive them back to the social worker to return home. I could hardly look at them. My eyes burned with tears. My throat felt like it was going to completely close. My heart was beating hard. My nine-year-old mind was trying to cope. 'What kind of pain is this?' I thought to myself, not knowing I was experiencing grief from a friendship and sisterhood I believed was dying.
My mom fell asleep on the couch with me that night. I fell asleep in a puddle of my tears, and I awoke the next morning only to cry some more. Very soon after Anastasia and Natasha left, my mom and dad sat me down to let me know we would adopt the girls and the baby. It was the best of both worlds.
But within days, our adoption agency made us choose between the baby and the two Ukrainian girls we fell in love with. 'Grace, who do you want us to adopt?' my mom gently asked.
The pain was deep. I had dreamed of that little baby for over a year, and now, I knew I would never get to meet her. It was too easy of a question to answer. Despite the tears streaming down my face, I said, 'The girls know us already and are waiting for us to come get them.' We went through with the adoption of Anastasia and Natasha. We brought them home right after Christmas, just a few months after our first meeting.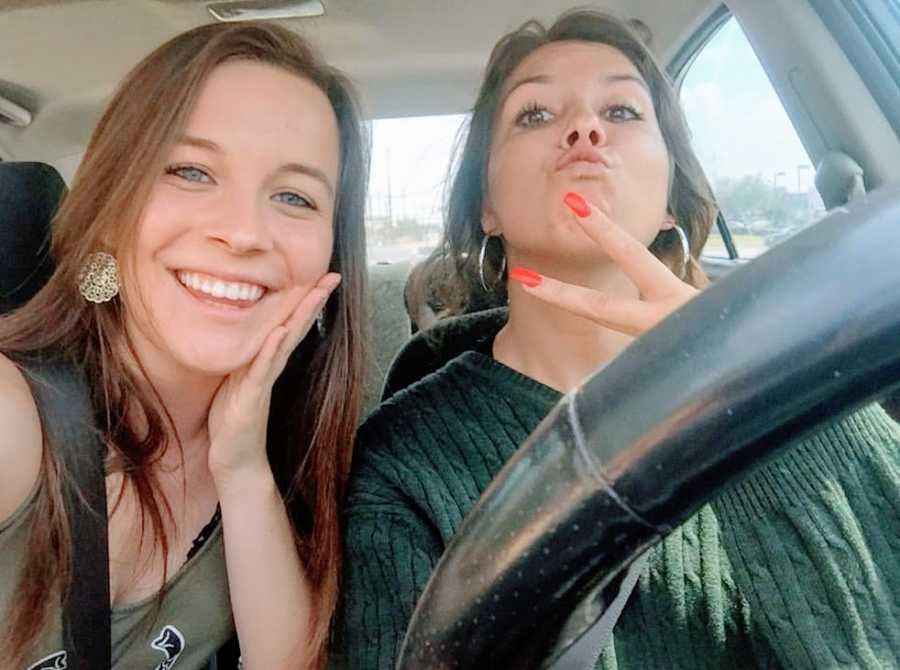 I was happy to have the girls with me forever. Anastasia and I continued to get closer. Anastasia worked hard to learn English, and soon, she caught up with me. Natasha was a different story. She soon started hating the rules and the expectations that come with each child. She hated school and quickly began hating the family. My older siblings struggled in their own ways, watching our once quiet and peaceful home turn into a tense and frustrated place.
As for me, I became a perfectionist. I never wanted to make things harder on my parents. It was hard enough to have one problematic child, and I did everything I could to not add any gas to the fire. When I did mess up, I grew angry with myself and my parents. For three years, there was hardly a day our family faced without a battle. That's when we were given the news…We were adopting an eleven-year-old boy, Dennis, from Ukraine.
You'd think I would be upset with my parents, but once again, I gave my full support. I had shared a room for many years with my two adopted sisters. I had just gotten my own room again when my oldest sister moved out for college, and I was quick to offer it up. My parents said it wasn't necessary. They made our garage into a bedroom and gave it to my older brother. His room would become my adopted brother's room.
They flew through the adoption process, and while picking up Dennis, they were shown a three-year-old girl who needed to be adopted. In the midst of finishing Dennis's adoption, they began to adopt my little sister from Ukraine as well. Again, I offered my room up. This time, my offer was taken up. Almost six years after losing the adoption of our baby girl, we were given my three-year-old sister.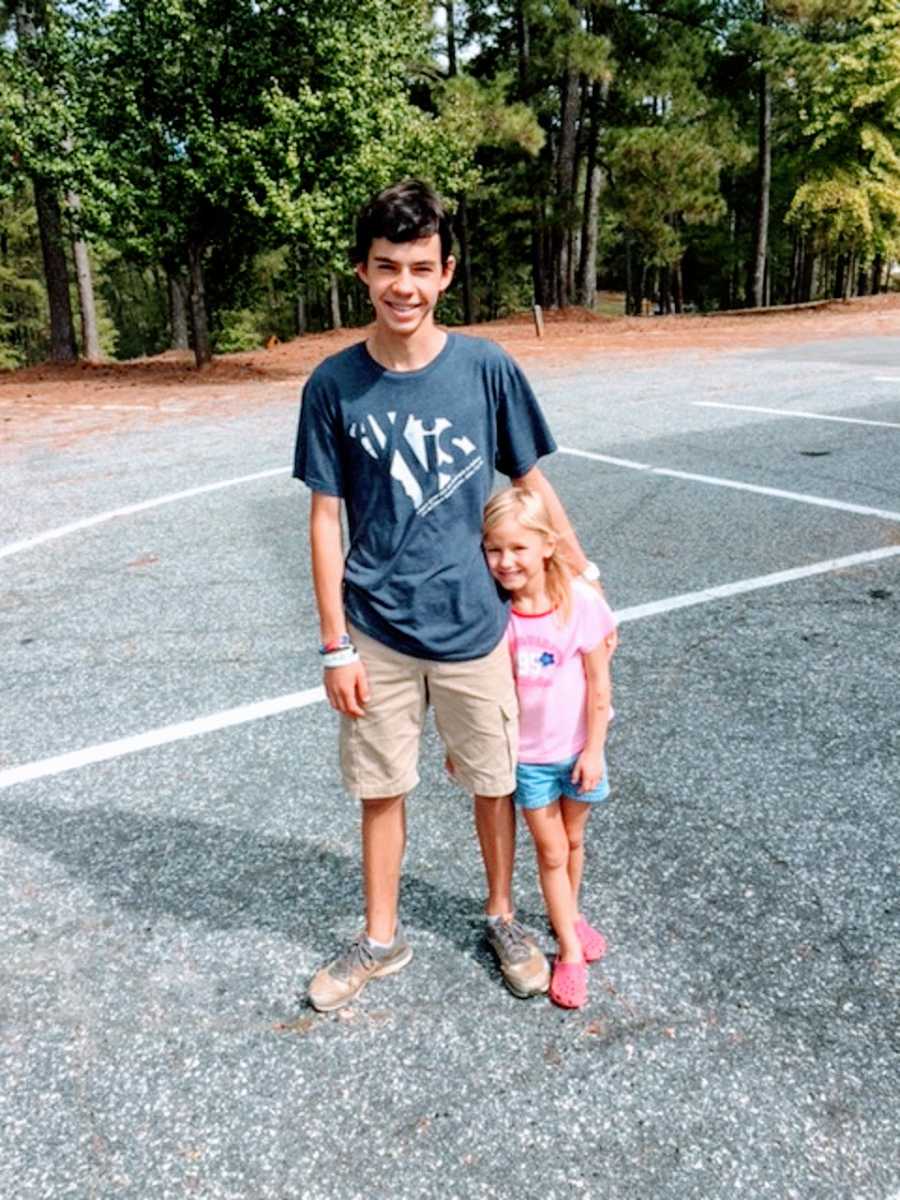 My dream of a younger sister was realized, and my parents gave me permission to name her. I chose the name Lily Faith because many times, all my family had was a little faith. Lily sounds close enough to little.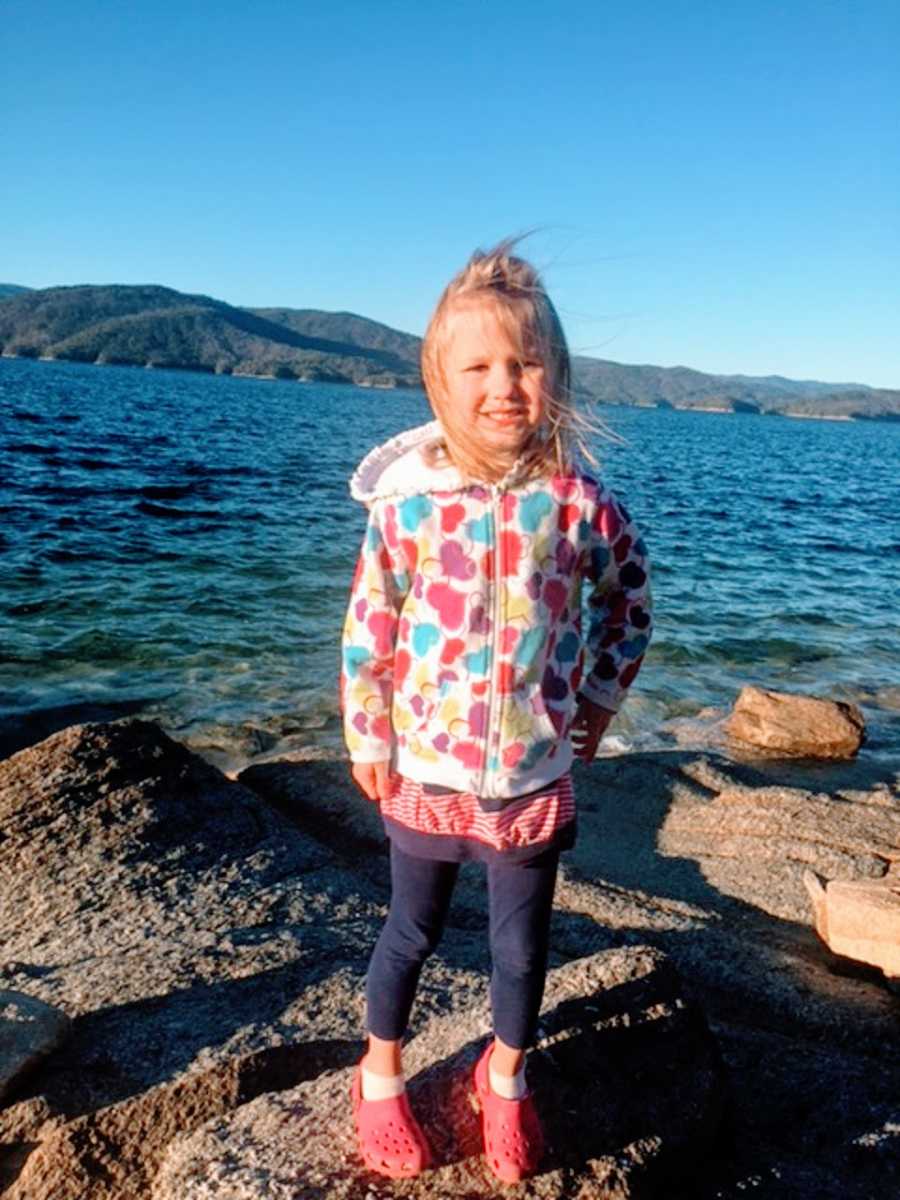 That's the story of how my family went from five to nine in five years. So where are we now?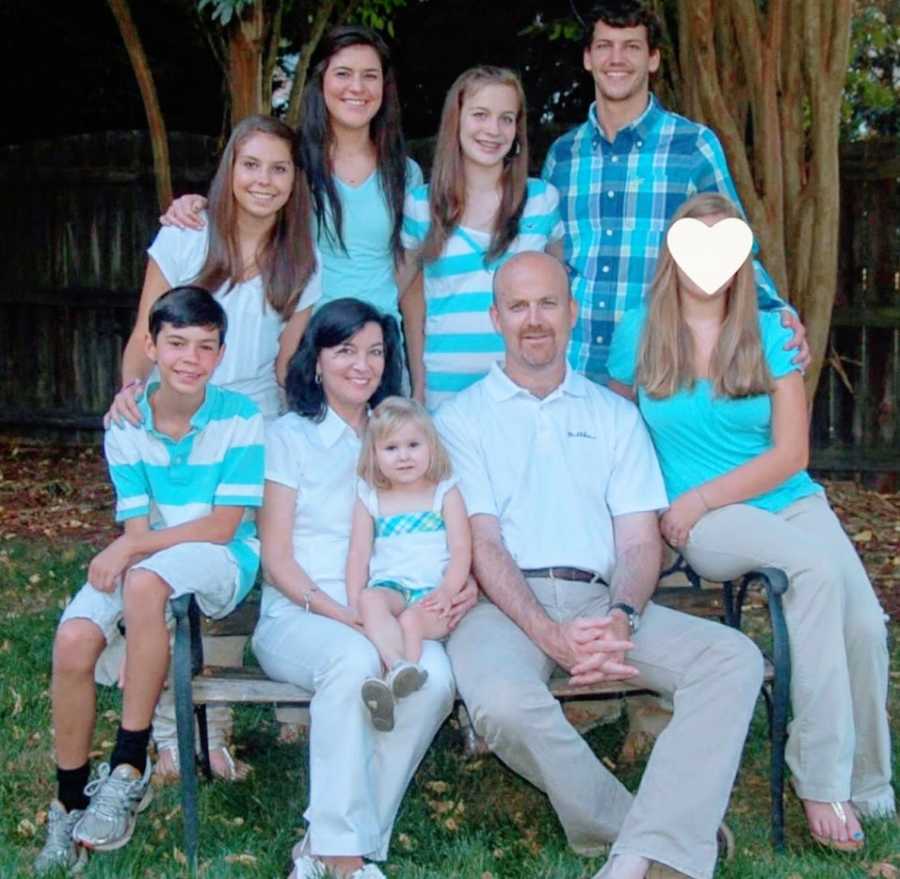 Anastasia and I were homeschooled together for five years and graduated high school together. Anastasia, age twenty-two, is now in college deciding what she wants to do. As we grow up, our attachment is not like it once was, but our sisterly love will always be there. She was my maid of honor at my wedding.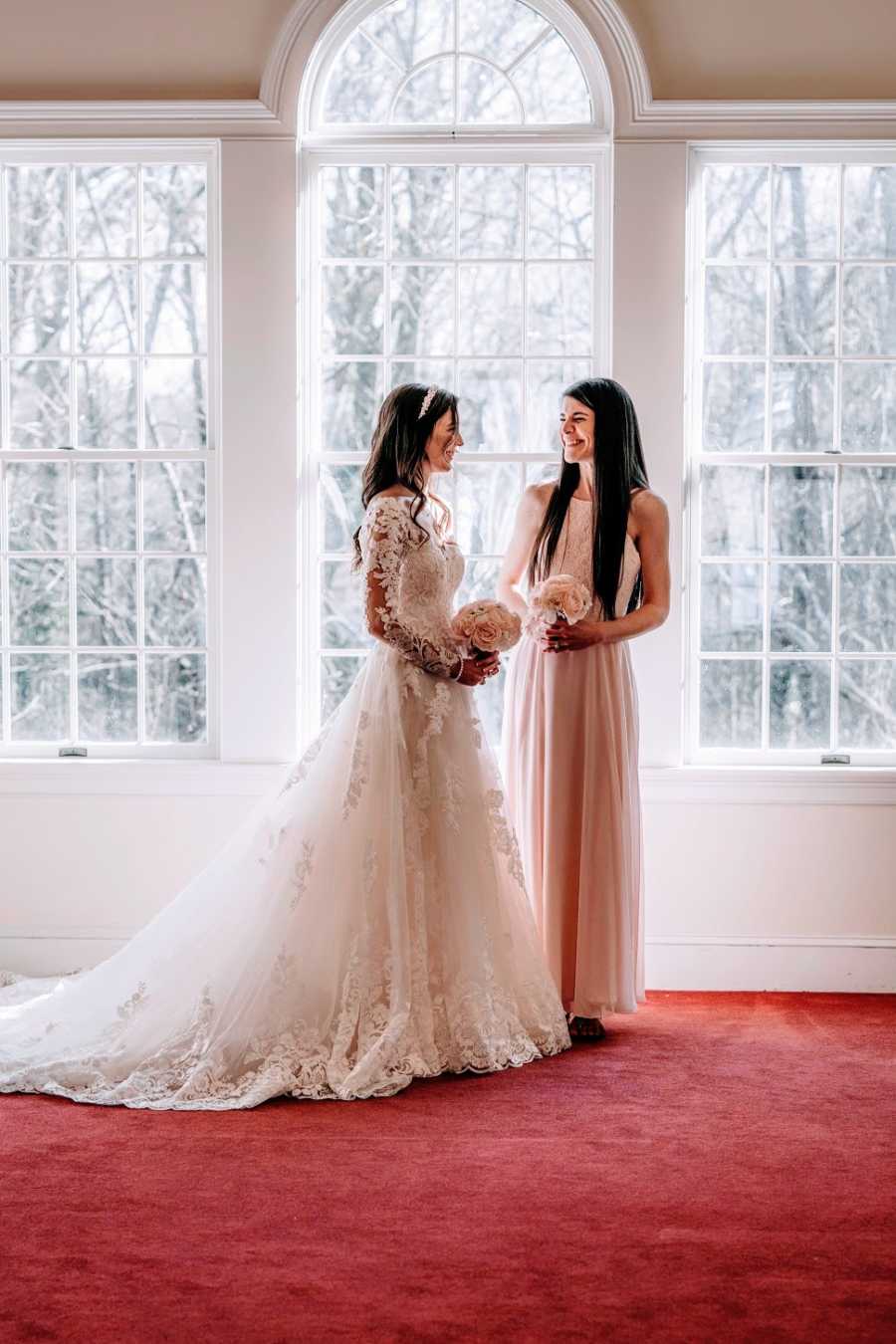 Natasha was in and out of homeschool and ended up being expelled from high school. She got her GED and moved out at age sixteen to live with our aunt. She is now twenty-one and moves around. We don't communicate anymore.
Dennis, age eighteen, just graduated high school and is in school to become a pilot. We talk often and have always had a nice relationship. Lily Faith is now ten and goes to a public elementary school. Her bubbly spirit needed friends, and after a couple of years of trying to homeschool her, my parents decided it just wasn't what she needed. She loves school more than any child I know.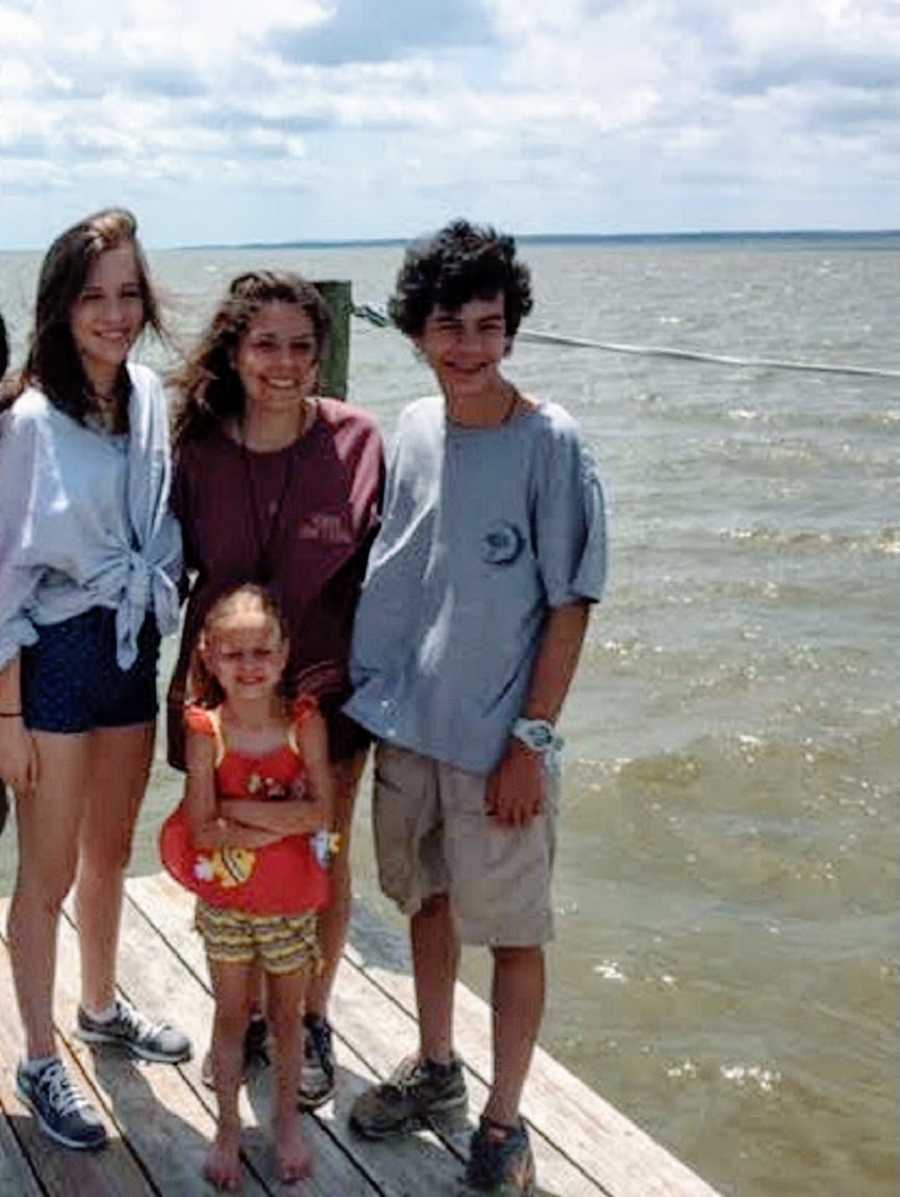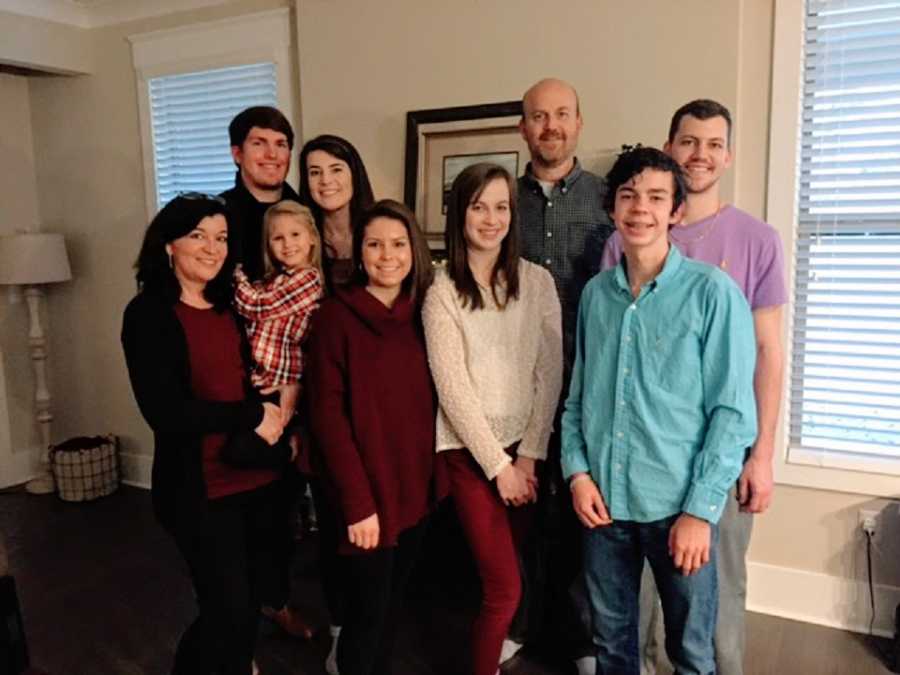 My oldest sister got her master's in early childhood education. She is now married and expecting her first baby girl. As I have gotten older, I have become very close with her. Maybe, it was our realization we struggled similarly with the trials adoption brought, or maybe, the eight-year age gap seemed to become smaller the older we got. Now, I see her as my best friend, my role model, and my second mom. She was my matron of honor.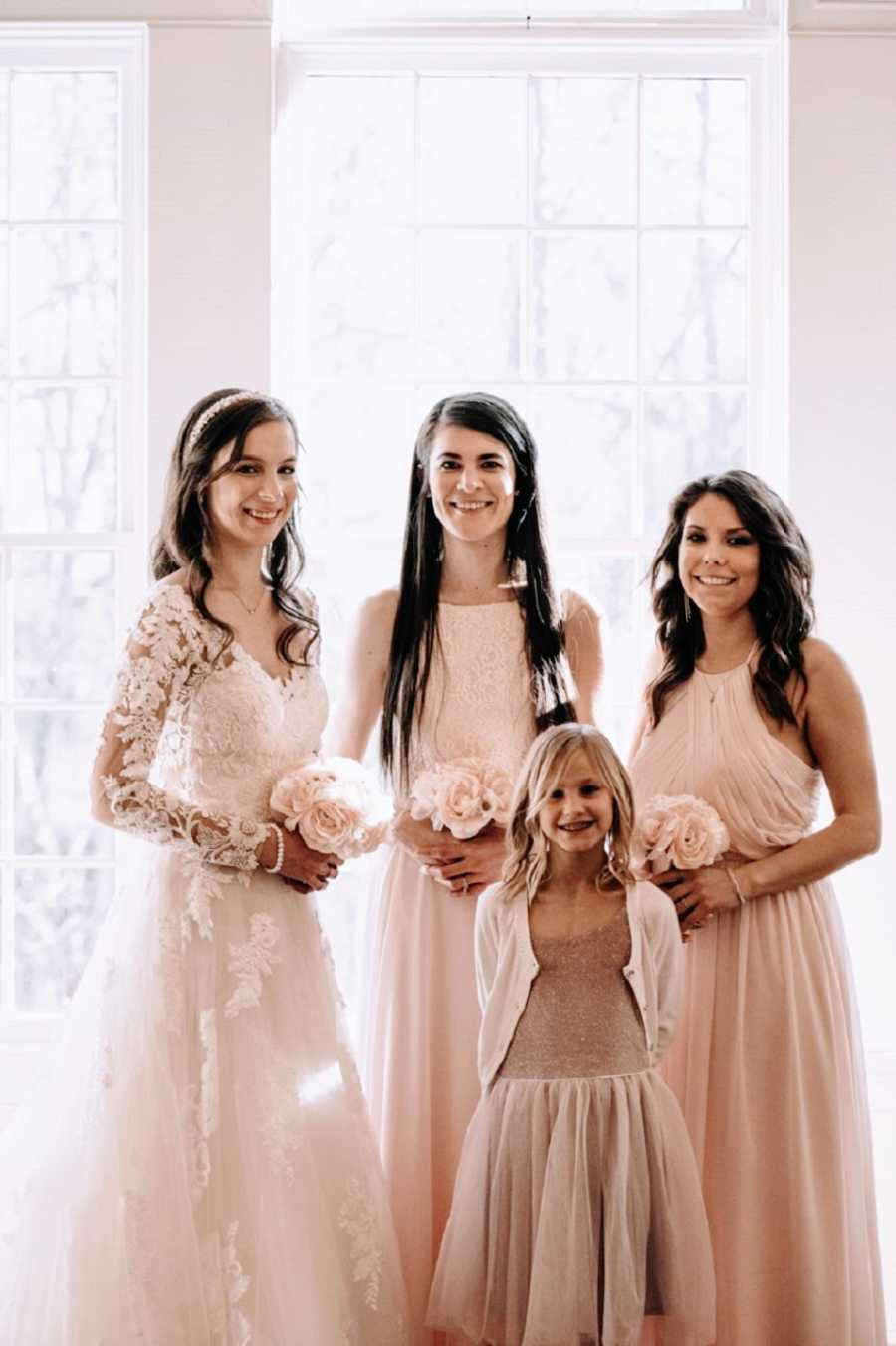 My oldest brother got his CPA and owns three restaurants. We are very different. I wouldn't say we are the closest, but we still keep in touch here and there.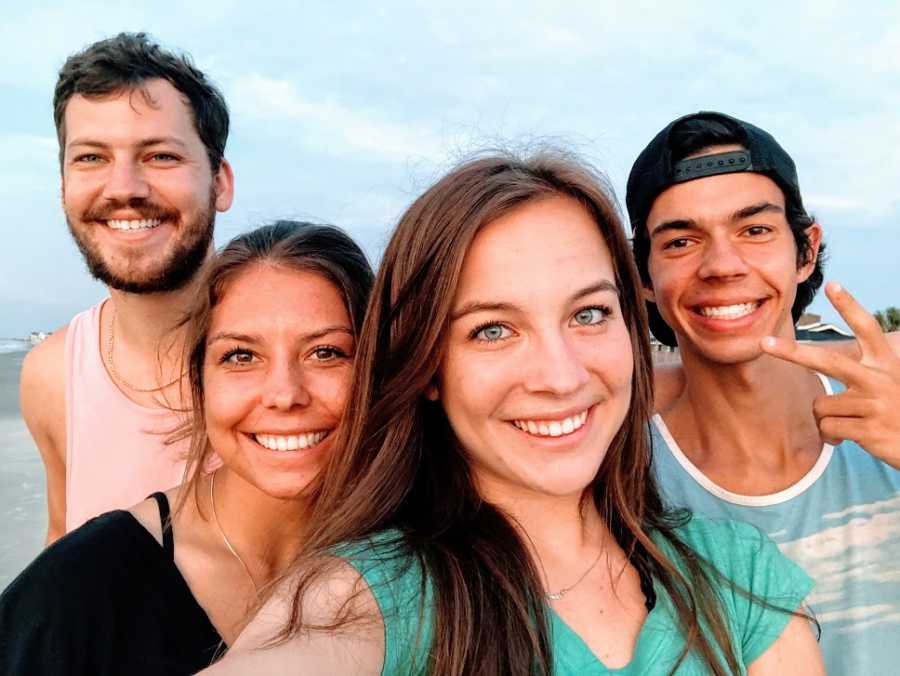 As for me, I am now twenty-one. I dropped out of college. I was a nanny for a little while. I got married almost six months ago. I am now a housewife and following my dream of becoming a writer. I am still very much a perfectionist, and I hate disappointing others. Some things never change.
Adoption was the hardest thing my family ever went through. Looking back, our life was a piece of cake prior to it. Although it changed so many things, I wouldn't have changed our story. I believe my family did everything we could to give four children from Ukraine a better life. It made us stronger and in some ways closer. It was not a perfect fairytale, but God worked through it to teach us so many things. I believe I am who I am because of it.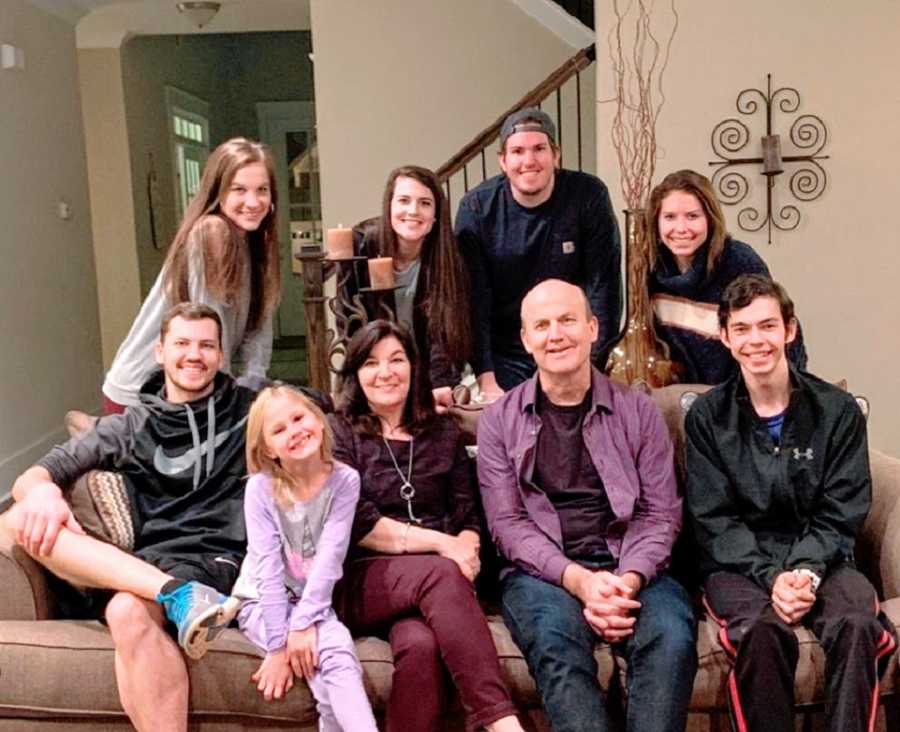 This was only a speck of my and my family's story, but I hope it shows the power of a little faith. We got through our trials. Every family has them, but I believe if you work hard enough, it almost always turns out good in the end. And who knows? Maybe, when you look back, you'll see all the blessings there were along the way."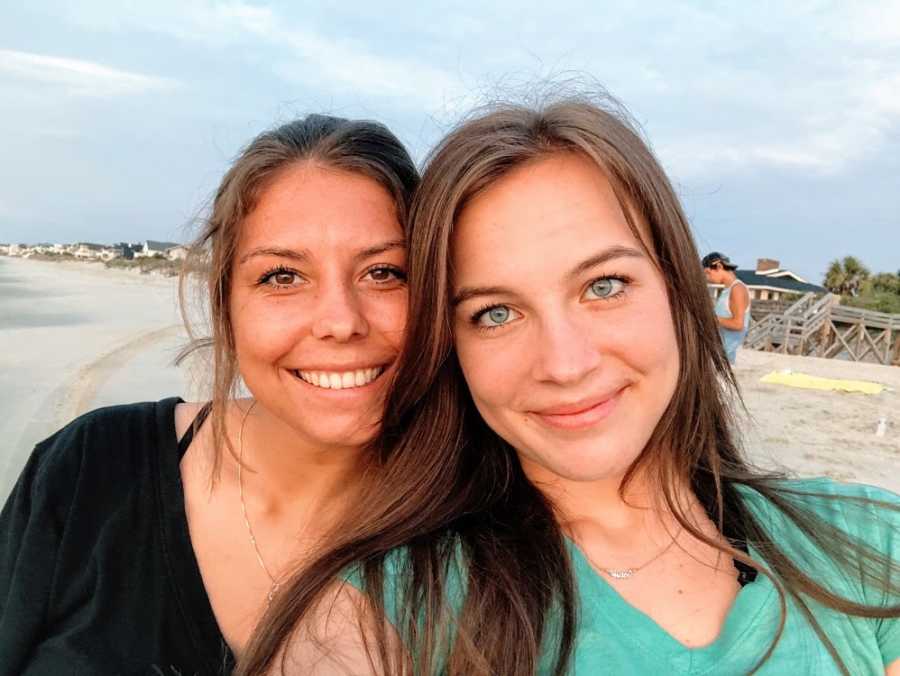 This story was submitted to Love What Matters by Grace Kathryn Bianco of Duncan, South Carolina, author of Party Pooper: Growing Up with Anxiety. You can follow her journey on Instagram and her blog. Submit your own story here, and be sure to subscribe to our free email newsletter for our best stories, and YouTube for our best videos.
Read more stories like this here:
'So uh, yeah, it turns out you're my sister.' He never knew his mom was pregnant with me.': Adopted woman finally finds biological family, realizes she's walked the same halls with them at church
'She remembered the way they protected her. 'THOSE ARE MY BROTHERS!' she pointed across the courtroom, yelling proudly.': 3 adopted brothers ecstatic to attend biological sister's adoption day after 'hopeless' childhood
'I saw adulterous texts on his phone. I had a dress, the church, the bridesmaids. The wedding was already planned.': Adopted woman overcomes affair and domestic abuse to find two half sisters
'One thing I am 100% certain of though. I would care about them': Adopted brothers' desperate search for twin sisters also given up for adoption
Help us show compassion is contagious. SHARE this story on Facebook with family and friends.