"Adoption is just one of those things that seems like such an outrageous idea, until you do it.
Backstory of my parents: April grew up in Kings Mountain, NC and Jason grew up in Ft. Lauderdale, FL. He moved here when he was 20 and met April at a phone booth in Gastonia, NC. Within 6 weeks, he proposed and they were married. They've been married ever since.
My parents, April and Jason Grimes, are truly the most amazing people I have ever known. They were meant to be parents. They got married in 1997 when they were 17 and 21, and began building their family a year later. In 1999, they brought their first baby girl, Alexis, into the world. While they were certainly not wealthy, they never let finances come in the way of their ability to navigate parenting like a pro.
Almost two years later, they decided to have another baby, Jordan, who just so happens to be myself. Throughout this time, my mom was a stay-at-home mom and my dad worked on a concrete crew, where he still works today. In 2006, April and Jason had another beautiful baby girl, Katie. At this point, the idea of having a son was basically out the window. For several years, being a family of five felt complete, until one day it didn't.
April began working at DSS in 2015 as a caseworker. While she was there, she became drawn to social work and advocating for children who could not defend themselves. Unfortunately, her hands were somewhat tied because in order to become a social worker herself, she would have to get her Bachelors of Social Work. Working full time, raising 3 girls, and going to school full time seemed impossible, so the idea faded away.
Fast forward a few years. In 2019, April began feeling like her and her husband should become foster parents. Oddly enough, they got some mixed emotions from their friends and family. Everyone seemed to think it was a foolish idea, given that they already had 3 kids and were both working full time.
Fortunately, April is notorious for foolish ideas, so she signed up for the classes anyways. At the time, Jason was not wanting to foster. Yet, April persisted and practically drug him to the classes. Within 2 classes, he was hooked. Not only were they able to learn about the process of fostering and adopting, but they were able to further understand their childhood and the trauma they had dealt with as kids.
In January of 2019, April and Jason had officially received an email stating they were licensed foster parents. They were told they could expect a call immediately or it could be months – there was no way to predict the calls. Their age range was pretty flexible, but they knew they wanted a pretty young child.
The same month, April took a leap of faith and enrolled in a Bachelors of Social Work program at Liberty University. Her classes were scheduled to begin the next month, and she was hoping to get a head start on the classes before they got a call.
After just over a month of waiting, they got a call on February 21, 2019 and were told a baby boy had been born 3 days before. His mother had been using drugs throughout her pregnancy and had no family to take him. My parents said they they needed some time to think about it and they would call back. Oddly enough, both of my parents happened to have the day off work, which we look back and call a true miracle.
My dad rushed out to the garage to have some quiet time to think about the call they had just gotten. They had just gotten a bigger vehicle that would be the perfect amount of room for their new, huge family. Yet, at the same time, April had just begun college and had a severe case of the flu. Despite these hesitations, Jason walked inside and said, 'April, call them back and tell them yes.'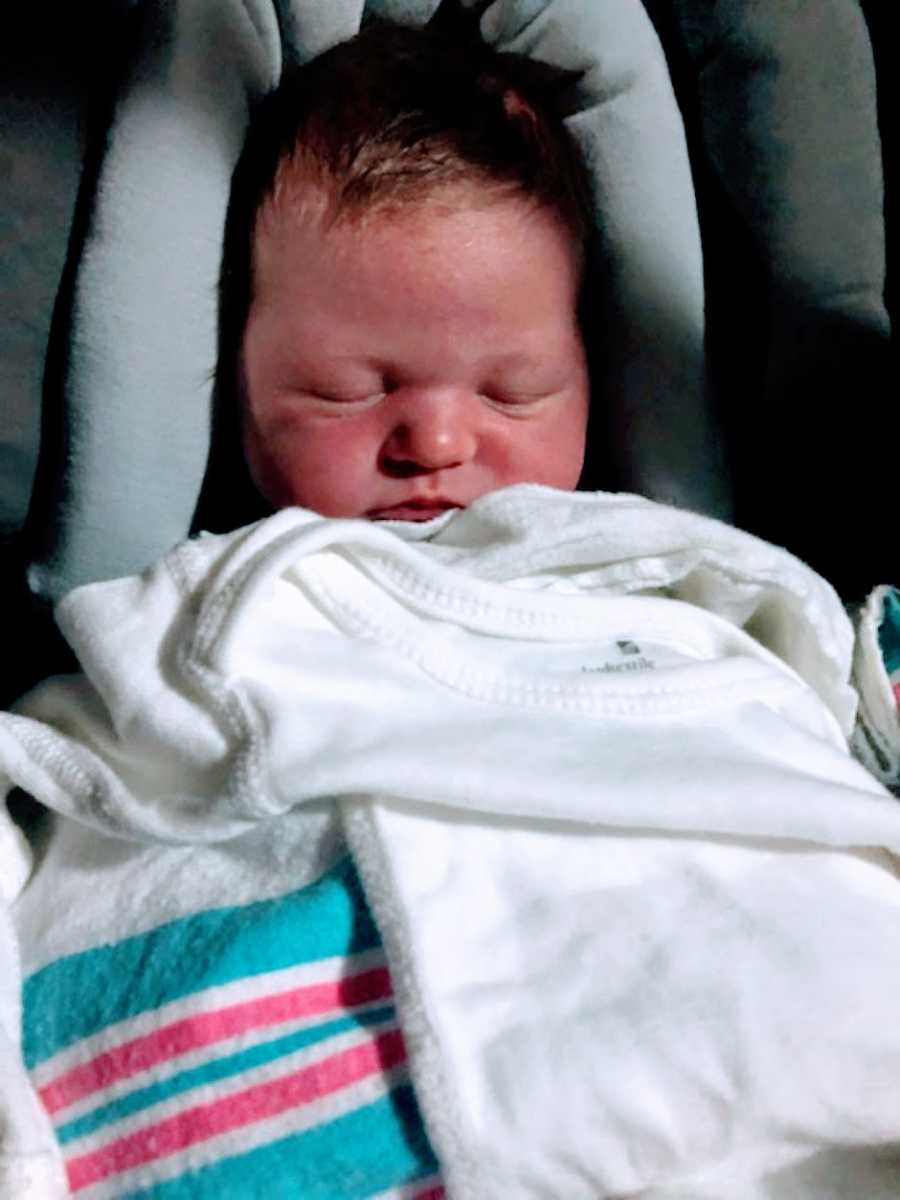 The social workers began asking how soon they could come to the hospital, because they needed someone within 2 hours. Once they hung up the phone, they rushed to the store and grabbed all of the essentials. They got home just before my younger sister and I got out of school. As we walked through the door, we saw bags and bags of baby stuff and car seats, and we knew what was going to happen.
My dad started crying and said there was a 3-day-old baby that they were about to go get from the hospital. It was such a rush of emotions. Typically, families have months to prepare to bring a child into their home, but we had just a few hours.
My family rushed to the hospital while my sister and I stayed home to get everything ready. Within an hour, I got a photo from my mom saying, 'Meet your brother, Jacob.' He was everything we could've wished for and more.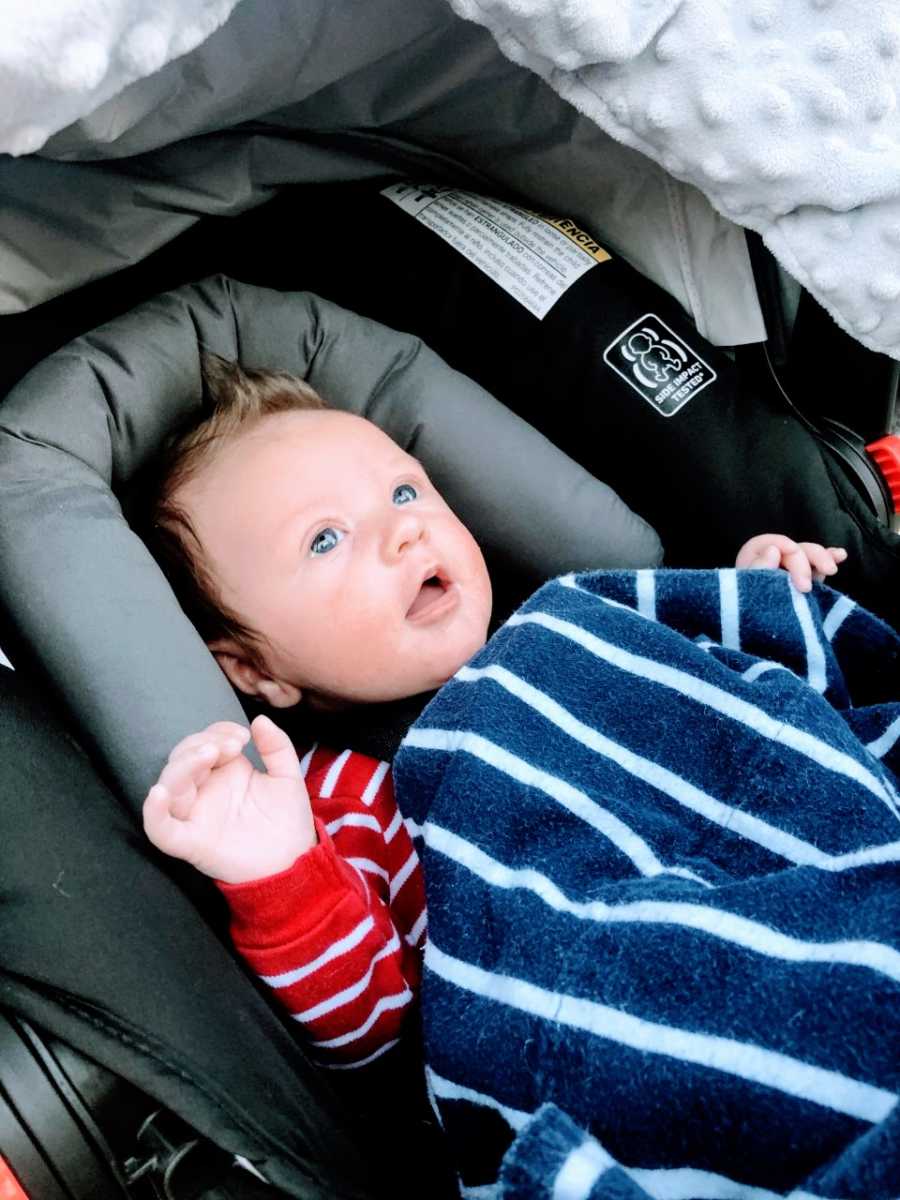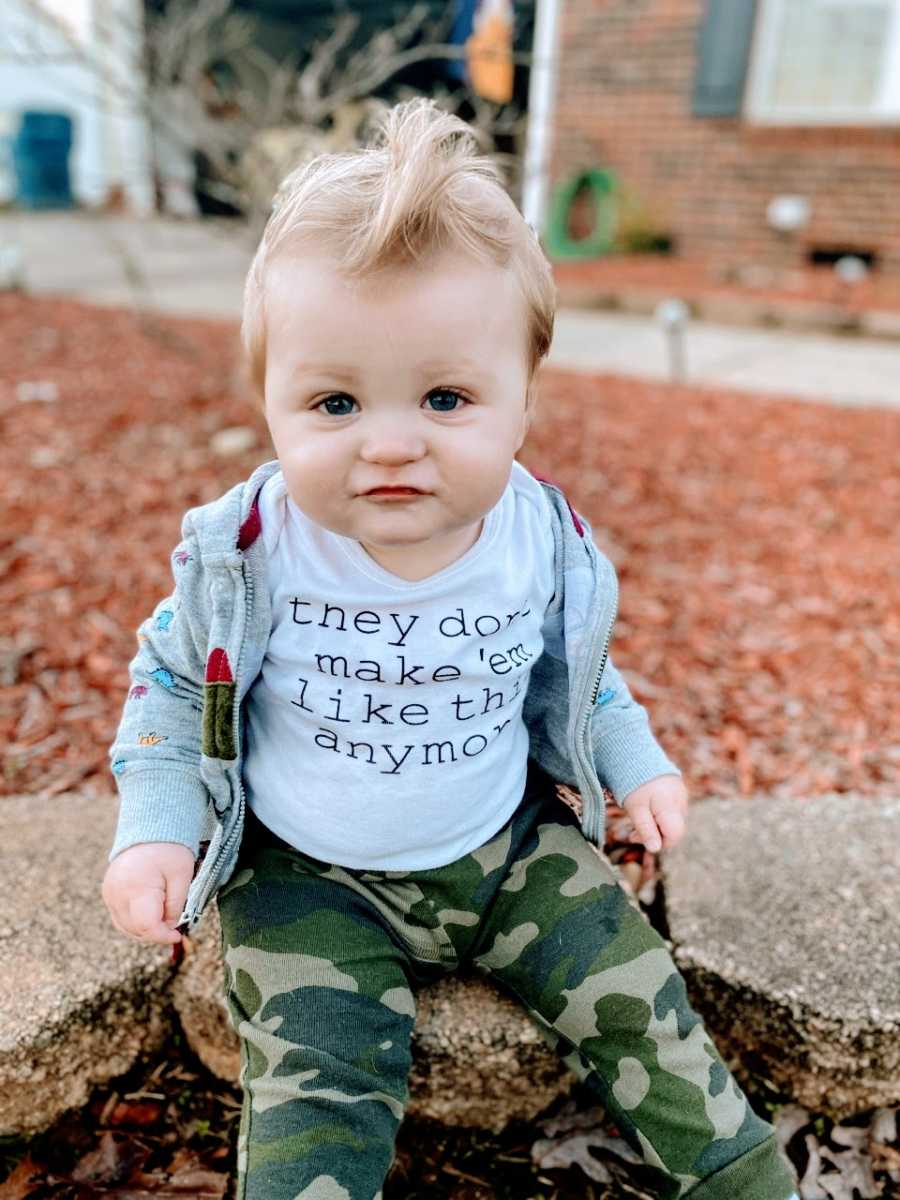 His mother has been dealing with substance abuse for several years, so she was not in a place to care for him at the time. While we have not been able to build the relationship yet, we hope one day to reunite them so he knows of the amazing woman who brought him into this world! Until then, we actively communicate with his aunt and cousin, who is just 3 weeks younger than him.
In March 2021, we got confirmation that Jacob's adoption was complete. We had him since birth, but knowing he was forever ours was a feeling I can't explain. He has brought so much joy to our family and we are forever thankful for his 'tummy mama' for bringing him into this world.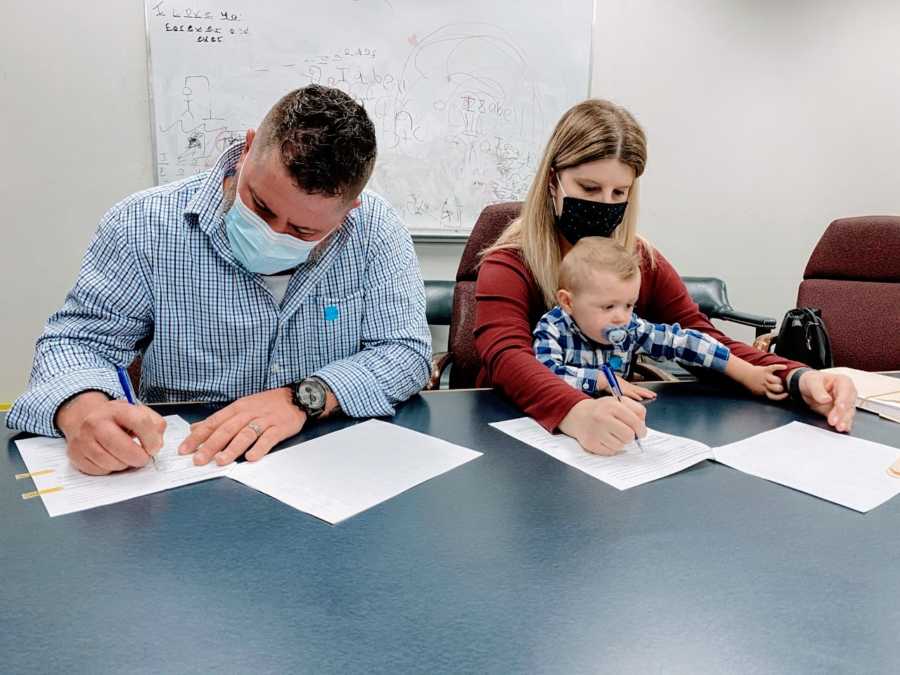 Jacob is truly the most amazing child I know. He is so smart, loving, wild, and everything I could want in a brother. He is absolutely in love with his mama and dada, and recently found out he is going to be an uncle next month! Most importantly, he filled a void in our family we didn't even know was there. My dad always jokes he now has someone to carry on our last name, since he only had daughters before.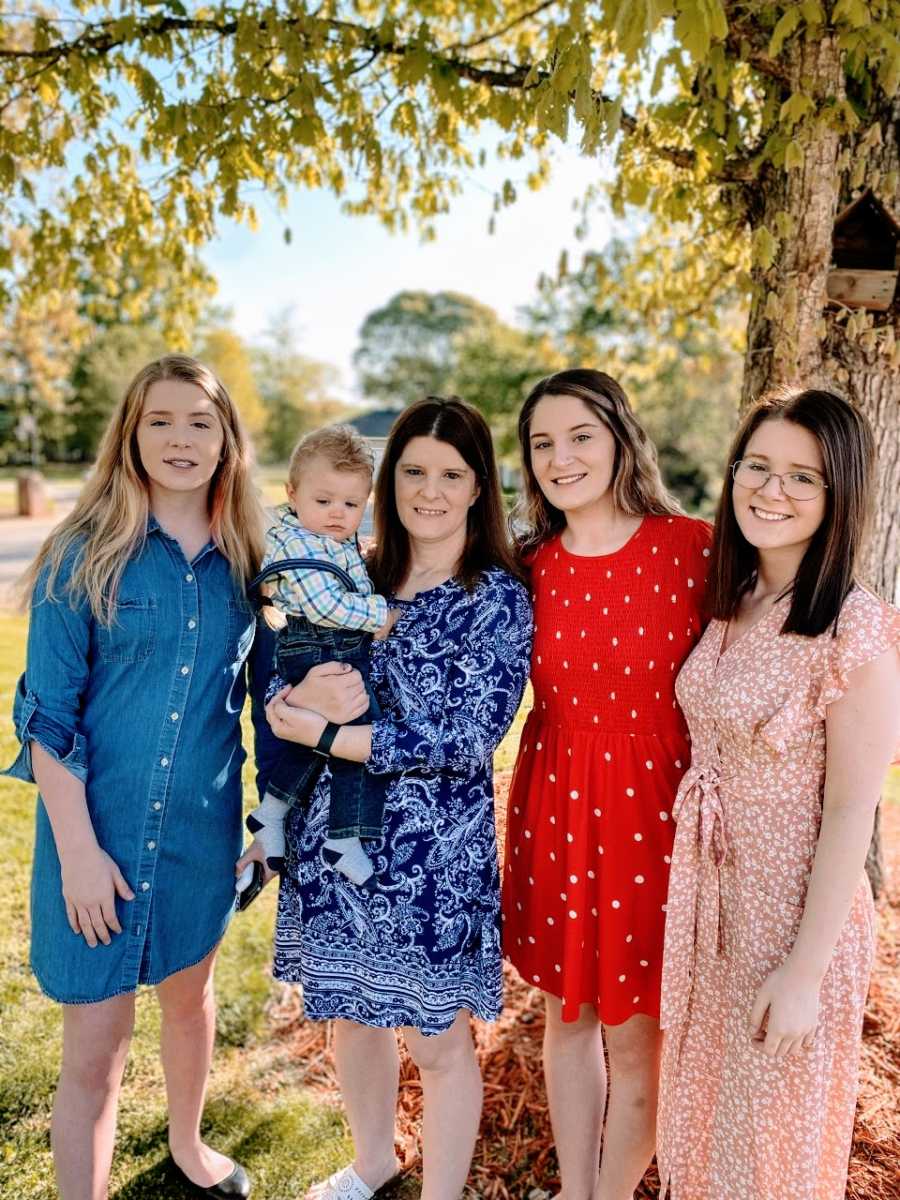 Now, my mom and I are both social workers and work for Child Protective Services, where we can advocate and fight for babies just like Jacob. This journey has brought us closer than we ever imagined, and it's all thanks to Jacob. I truly understand now that blood doesn't make a family, love does."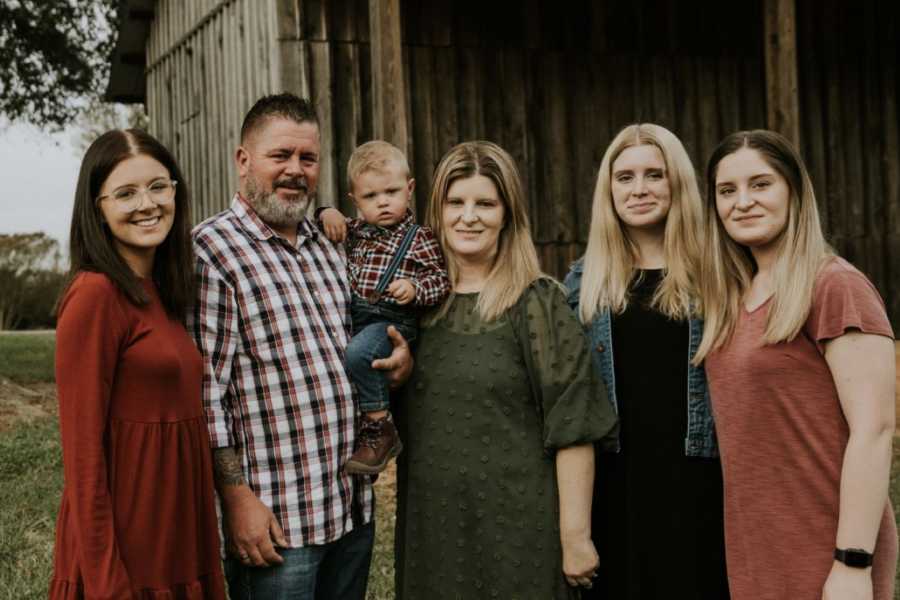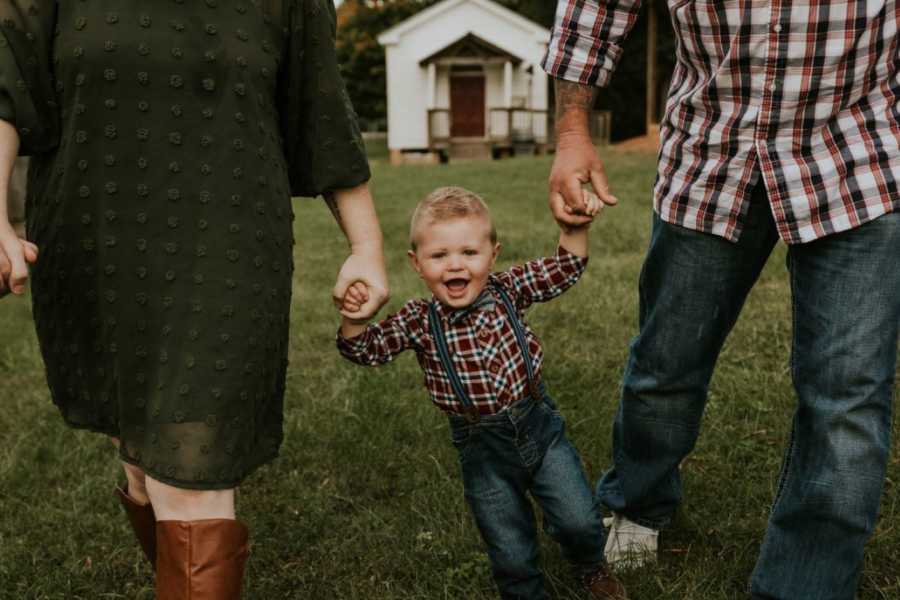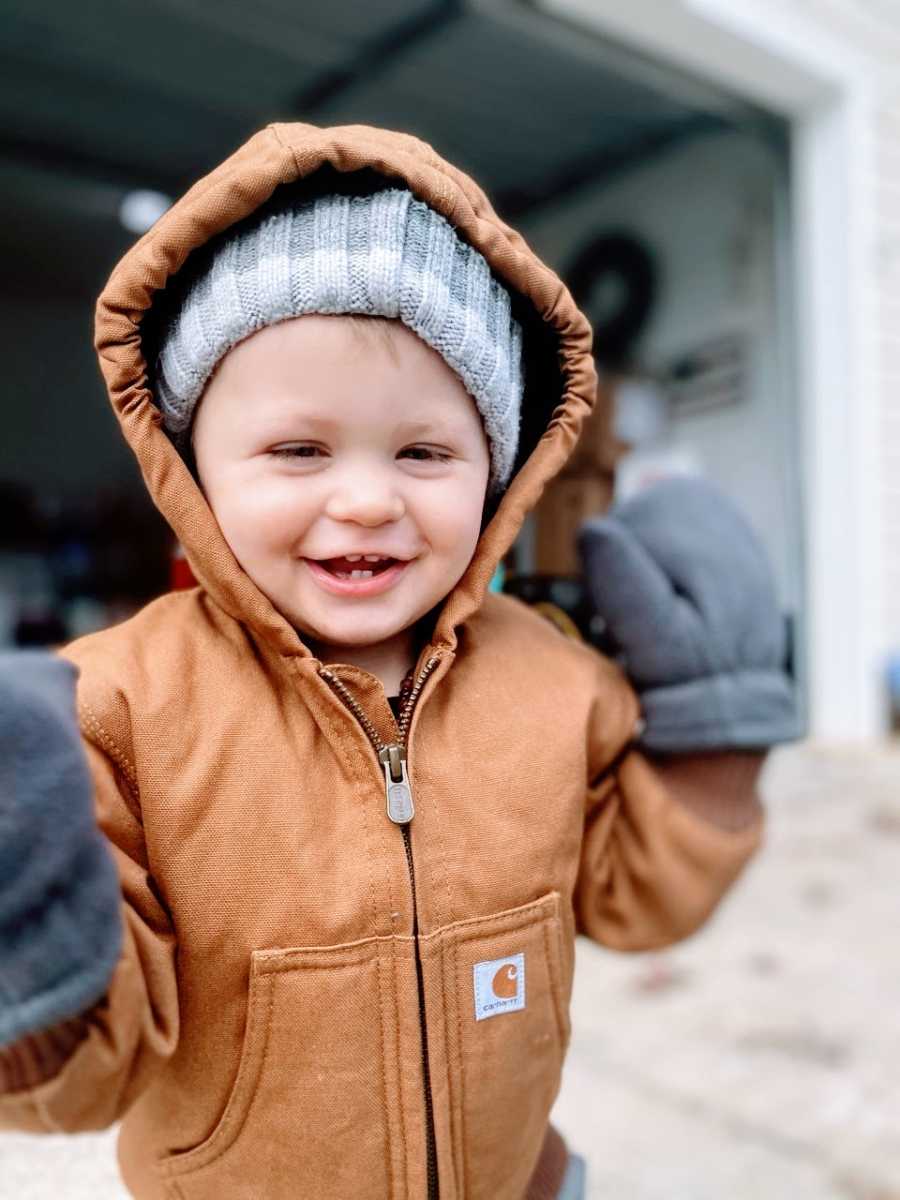 This story was submitted to Love What Matters by Jordan Grimes. Do you have a similar experience? We'd like to hear your important journey. Submit your own story here. Be sure to subscribe to our free email newsletter for our best stories, and YouTube for our best videos.
Read more stories like this here:
'You need a closed adoption.' My mom was adamant. Suddenly, the world turned upside down. She'd kept the secret for 35 years.': Adoptive mom finds lost long sister, 'It was divine intervention'
'She scanned my stomach. 'Congratulations, Mom and Dad! Oh, wait…' My heart sank. 'I see three here!': Couple has triplets, twins through embryo adoption, 'We're the lucky ones'
'My mom is sick and can't look after me.' When someone asks, 'What does adoption mean?' he says, 'It means I stay with my mama and dad forever.': Couple foster 15 kids, adopt, 'No child should go without love'
'You need to place our child for adoption.' How could he ask me to do that? I was totally alone.': Birth mom becomes part of son's adoptive family, 'The moments we share are priceless'
Do you know someone who could benefit from reading this? SHARE this story on Facebook with family and friends.