"One of the greatest tragedies of foster care is the separation of siblings. Reports suggest more than half of children in foster care have one or more siblings in the system, and between 60 and 73 percent of sibling groups have been separated, leaving them to live in different placements. Sometimes, hundreds of miles apart. This is our reality.
When I adopted my 3 boys, we left behind 4 other siblings. All of which are now in wonderful permanent placements. But the reality of the separation is nonetheless tragic. While it's not always easy because of distance, we make regular visits with my boys' younger sister. Mostly because it's not lost on me that my boys cared for their sweet sister similar to the way a dad would care for his child. They changed her diaper. They fed her when she was hungry. They rocked her when she was sleepy. They were babies taking care of babies.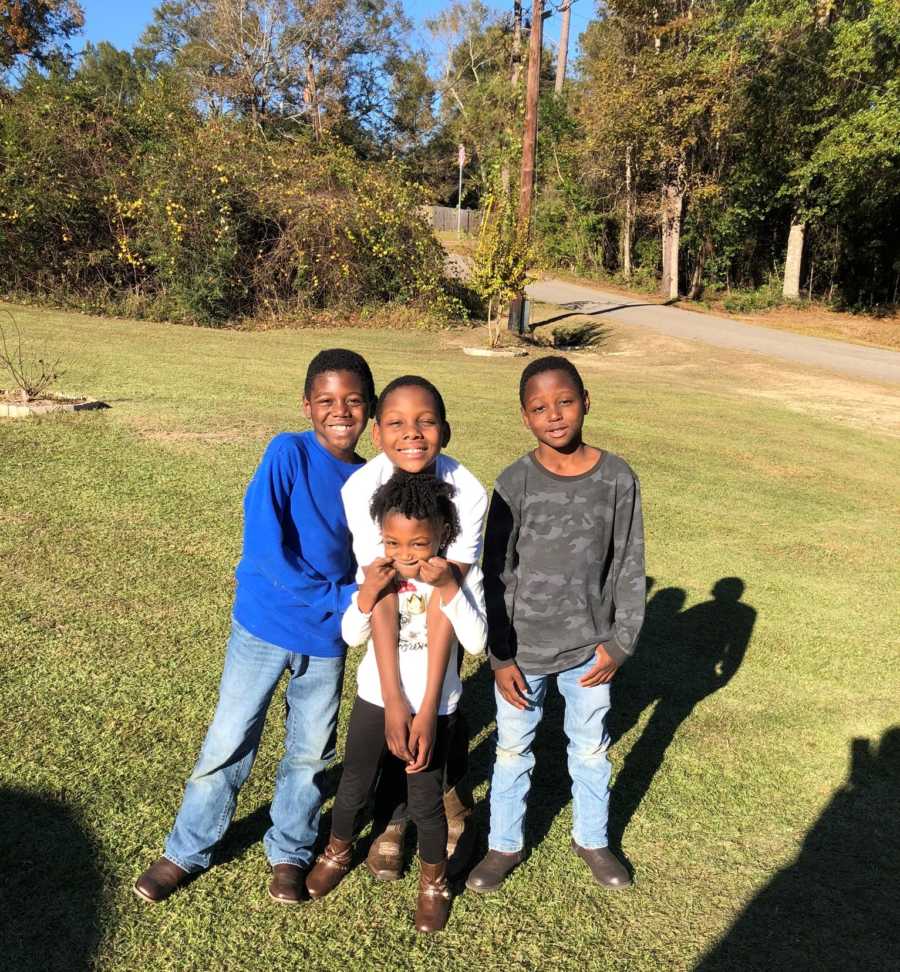 Even now, when I hear my boys recall those days, it never falls on deaf ears or a primed heart. It crushes me just like it was the first time I heard their stories. We're so grateful for baby sister's momma and the way we've seen her grow and heal under her care. She's the best momma and I'm so grateful to be on this journey with her.
We recently had the privilege to attend sister's adoption day. We piled in the courtroom and anxiously waited on the judge to walk through the door to bring the closure she and her sweet momma had waited 3 long years for. Because adoptions are closed to the public, upon the judge's arrival into the courtroom, she began to ask each person to identify themselves and their relation to the case. Before the judge could finish her sentence, sweet sister pointed across the room and yelled with the loudest and proudest declaration, 'THOSE. ARE. MY. BROTHERS!!' The boys quickly stood to their feet and raised their hands in the air claiming their space in that room as her brothers. They were the proudest I have ever seen them.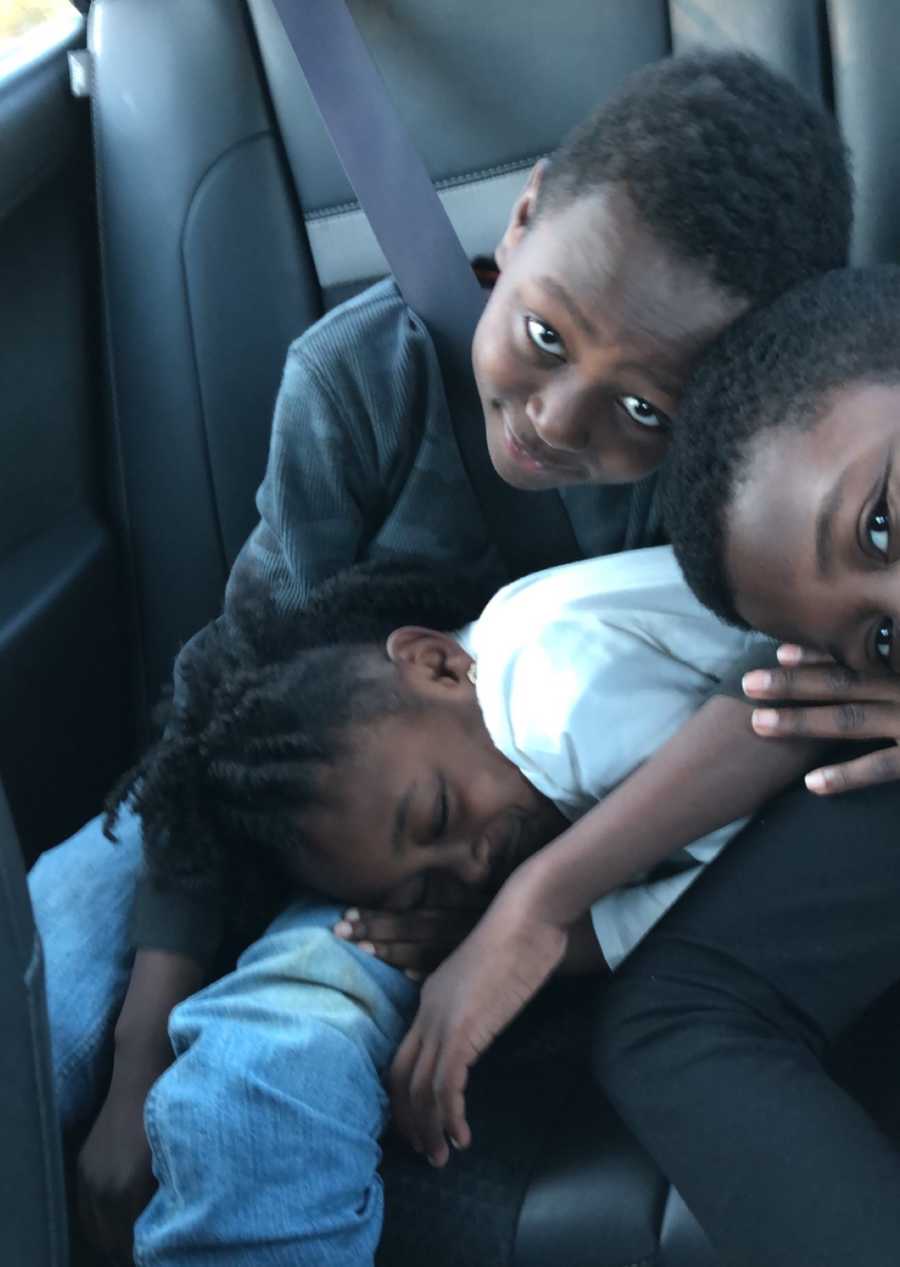 My eyes immediately filled with tears, and I knew. I knew she remembered. She remembered all the days my boys cared for her when they should have been in their kindergarten, first grade, and second grade classrooms at school. She remembered the way they protected her. She remembered the way they loved her. She remembered the way they fought to keep them alive. She remembered. All the pieces quickly fell into place for the judge as she realized the dynamics of our situation. She called us all to the front of the courtroom and prayed for their futures and praised God for their rescue. Nothing can prepare you for these moments. They are too much.
They often remind me that this journey we're on and this story that God is writing will always be more than I could ever dream up. I'll never get used to it. I'll never understand why I have the privilege to be a part of it. So while I'll always fight to keep them close, I have a feeling the bond they have after surviving their tragedy is a bond that separate homes, separate families, and long distances can never break.
While foster care will always present difficult challenges, it also paves the way for beautiful stories full of redemption, healing, and wholeness. Nothing about our stories are easy. Nothing about our stories are normal. But this is us, and we're living proof that God can redeem even the most hopeless of circumstances."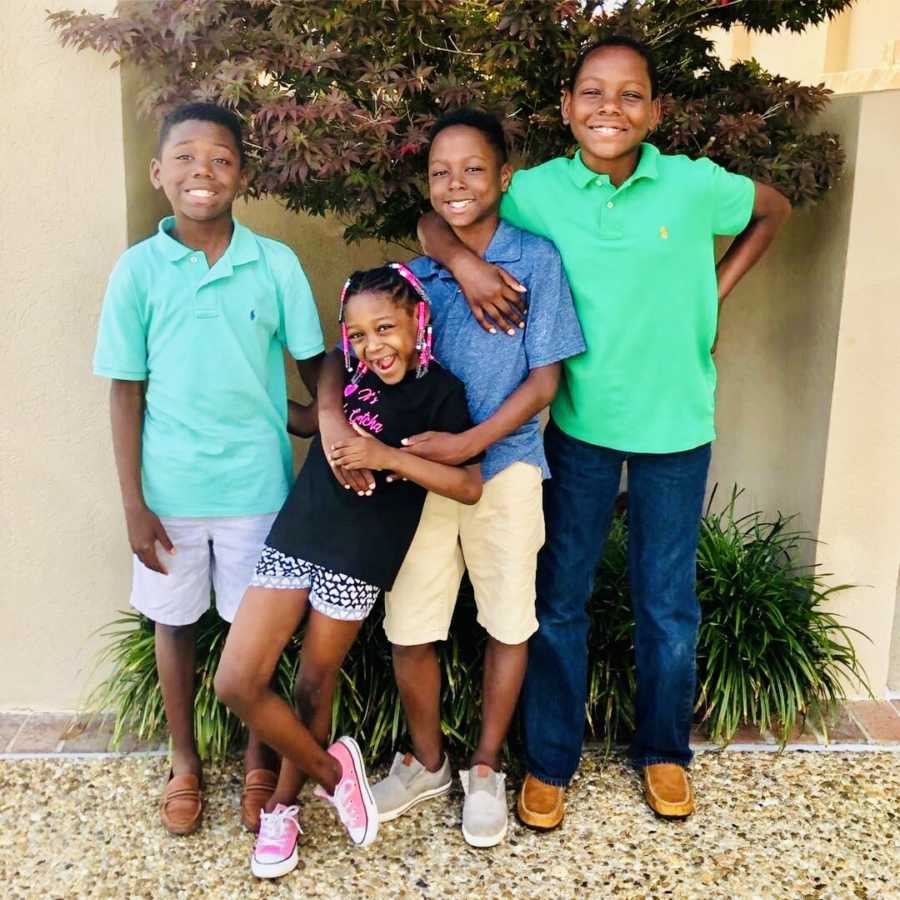 This story was submitted to Love What Matters by Amy Pollard of Gulfport, Mississippi. You can follow their journey on Instagram. Do you have a similar experience? We'd like to hear your important journey. Submit your own story here, and subscribe to our best stories in our free newsletter here.
Read Amy's heartwarming backstory adopting these 3 brothers:
'Momma, can you please call the judge? He's moving too slow. Does he know I need you to be my momma? I'll tell him. I need to be adopted. I can't wait anymore.' My boys waited 3 long years.'
Help us show compassion is contagious. SHARE this beautiful story on Facebook with your friends and family.