"I remember stomping through my house as a little girl dressed up in a pair of my mother's high heels that were 4 sizes too big. I would be drowning in a sea of sequins, in a massive wedding gown tied in the back with scrunchies. I remember the dreams in my head; a packed wedding with my entire family at our local church, a white princess gown, jovial laughter, dancing and of course my prince charming. Little did I know then, my reality would be far from my childhood dreams. I was adopted from Seoul, South Korea in 1985 at nine-months-old. For the most part I was a happy child at home. Although I experienced terrible bullying at school and learned to loathe myself from a young age. This spiraled into self hatred and abandonment issues that at times, still plague me today. It didn't help I looked nothing like my caucasian parents. I would stand in front of the mirror pulling at my eyes in disgust, yearning to know the details surrounding my adoption. I longed to know why my eyes were smaller. Was I really a mistake, as my classmates said? Why didn't my birth mother want me?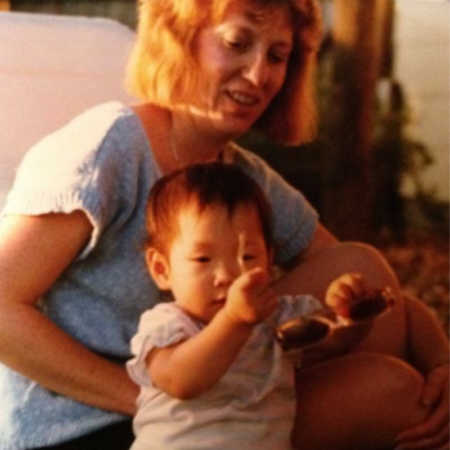 After a search for my birth mom in 2009 left me with more questions than answers I accepted I'd probably never know. If you had asked me anytime pre college, what my (limited and albeit mildly judgmental) opinion of domestic abuse survivors was, it was mostly confusion. Why do men abuse women? Why would they want her to stay when she so obviously wants to get out? Why do women stay? It's SO easy. Just leave. Mostly, I remember thinking, 'this will never happen to me.'
It was the fall of 2011, I had just lost two of my family members to cancer, one of which was like a father to me. I had spent two consecutive months in the hospital for not being able to keep food down. During my stay I had my ninth abdominal surgery in five years to remove painful ovarian growths called endometriosis. After being discharged for a day, I was hospitalized again for a month after overdosing on my pain medication in an attempt to end my life. I remember placing yellow post it notes on everything throughout my apartment instructing my family who received each item. My mom was never able to come in my apartment again as she found it too upsetting. I had no money, no job and was about to lose my apartment. So much of my identity was tied into my job and independence; I believed I was worth nothing. I had lost my job in human services during my hospital stay (along with my apartment, my 2 cats, my cell phone and my dignity). I moved in with my parents for the first time since college to try to rebuild my life. As I was applying for career jobs, I also applied for retail jobs to start getting out of the house and earn some quick cash. It was at this 'in between" job I met my ex fiancé. He was tall, dark and handsome. He was charismatic and sensitive just like the prince charming I had dreamed of as a little girl.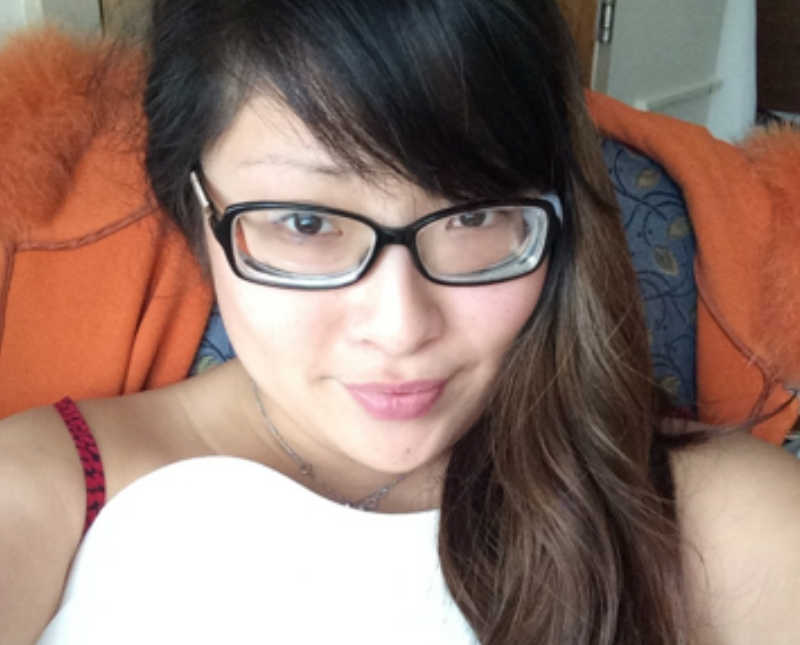 Things progressed quickly and we moved in together after only a month. We fell in love and in January of 2012 he proposed. We moved to an apartment and started a new life together preparing for marriage. It wasn't long into our engaged life I witnessed the way he talked to his ex-girlfriend. I remember his insults and rage took my breath away. I had never been around such intense fighting. He apologized and claimed she was mentally unstable. I remember believing he would never talk to me that way. But he did. It started with insults about my friends, or my clothes and family. Soon the insults turned darker. He'd tell me to kill myself and call me every female insult in the book. He'd degrade and patronize me for things like growing up in the suburbs or going to private schools. I began to suspect he was having an affair. He went from always leaving his phone out and unlocked to taking it to the bathroom with him when he'd shower in the morning and keeping it in his pocket when we were home together. I began questioning his whereabouts when he would go to last minute dinners with 'work friends.' He became more and more sneaky and slowly but surely would incorporate violent offenses. One of the worst was when he pushed a glass pan fresh out of the oven into my arm to burn me because I overcooked a casserole. One evening after taking a taxi home from an event we discovered I had left my phone in the back of the cab. When I called the cab company they agreed to bring the phone back but had to charge for the drive. My fiancé suggested I offer sexual favors so we didn't have to pay. By this point I should have left him. But my self worth was so low, I stayed despite my better judgment.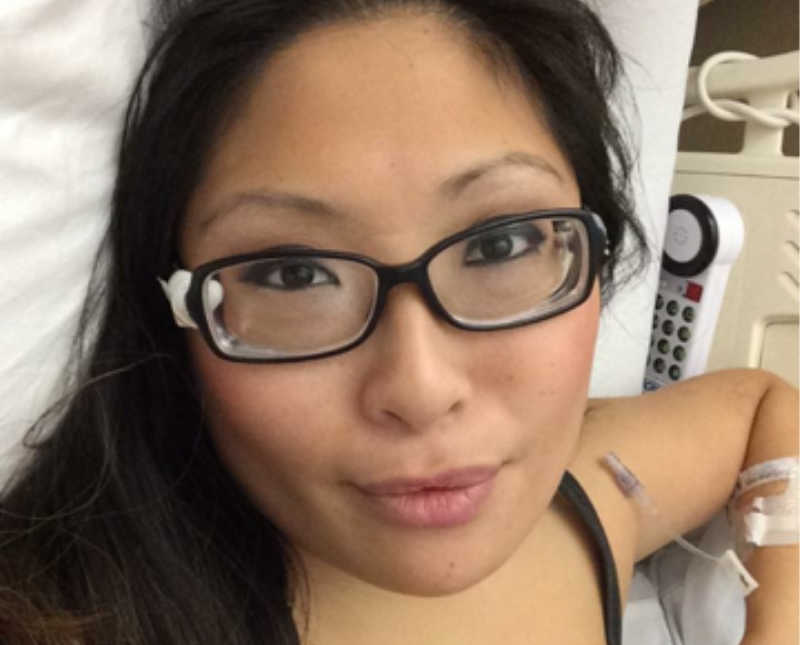 After having an early miscarriage in December of 2012, and months of trying to get pregnant, I had a total hysterectomy in July of 2013. I was heartbroken. This rendered me infertile and thwarted me into early, medically induced menopause at age 28. I had taken a leave of absence from my job in finance but had planned ahead to save for my two month recovery time. While I was in the hospital my fiancé spent most of the money I had saved and when it came time to pay rent he pushed me to ask my parents. Reluctantly I did, but my parents were unwilling to help. It was at this time my ex told me if I didn't come up with the money for half the rent and my car payment, he was going to leave me. I was just days out of surgery in the hospital and I felt utterly worthless, helpless, broken and alone.
I desperately started perusing craigslist for quick jobs. After two posts ended up being scams I found a job advertising they needed models for a nude photo shoot paying $600 dollars per day. I had never done anything of this nature but I was desperate. I called and set it up. I told my ex about it and he told me to go. I asked him to come but he said he couldn't get off work. I drove with trepidation to the warehouse district of Minneapolis. It was dark and I was meeting a man named 'Willie' I had spoken to on the phone. The warehouse was hardly lit and I could feel my heart beating through my chest as I waited in my car. I finally got the courage to call to let him know I was in front. He came walking down the street with a tripod and a camera around his neck. My fears were momentarily quelled at the sight of his inviting smile and warm handshake. When we got into the studio he had me fill out a release form. He offered me a drink which I accepted. I watched him pour the tequila over ice into a tall, clear glass. I knew better than to take an open drink from a stranger.
As I sipped, we started. Although incredibly uncomfortable, I thought, for $600 dollars per day, I could do this. But then my fingers started to tingle, my legs suddenly felt as if they were made of lead. I fell onto a red chair as my legs totally gave out from under me. I no longer had any control over my body but my head was fully cognizant of everything that was happening. Willie told me because of my huge cesarian scar from my hysterectomy that spread vertically from hip to hip, my photos were unusable. He told me I'd have to participate in a video where I was to perform oral sex on him. I immediately expressed I was not going to do this and that I did the photo shoot and he should have told me I was unusable before starting. This is when he got blue, woven plastic, heavy duty rope and began to tie my wrists and ankles together. He raped me so hard I vomited all over myself. He proceeded to rape me two times so aggressively it made me bleed. Still tied up, he then threw me onto the cold wood floor, turned off all the lights and left. I don't know for sure how long he was gone. I don't know where he went. My mind raced with every imaginable, horrific thought. I remember praying that he would just come back and kill me rather than come back and torture me. Hours later, sometime after dawn, he returned. He told me he was going to spare me but if I told authorities about this, he would find me and kill me. I knew he had my address so I never spoke a word of it to anybody. I never got paid and two weeks later my car was repossessed by the bank. One month later in September, I overdosed on all of my pain and anxiety pills and a fifth of vodka and was successful enough in my endeavor, I stopped breathing. My fiancé had come home from work early and found me sprawled out on the kitchen floor. I remember waking up in the hospital feeling like such a failure; I couldn't even successfully kill myself.
On January 5th, 2014 my life would change forever. My fiancé came home around 2am from 'ice fishing' with an undisclosed 'buddy.' By this time I knew he was having an affair as I had seen adulterous texts on his phone. The wedding was already well planned. I had a dress, the church, the bridesmaids, etc. I also knew he was a sweet talker and I needed to have serious proof of his cheating before calling off the wedding. After I thought he was asleep, I went searching for his phone, frantically digging in his multi pocketed fishing coat. He heard me and came at me like a bat out of hell. As it happens he was worried I was going to find the marijuana he had purchased (even though we were short on rent) and he knew I would not be happy about it. He easily overpowered me in height and weight. He shattered my spine, kicked in my left ribs and punctured my lung.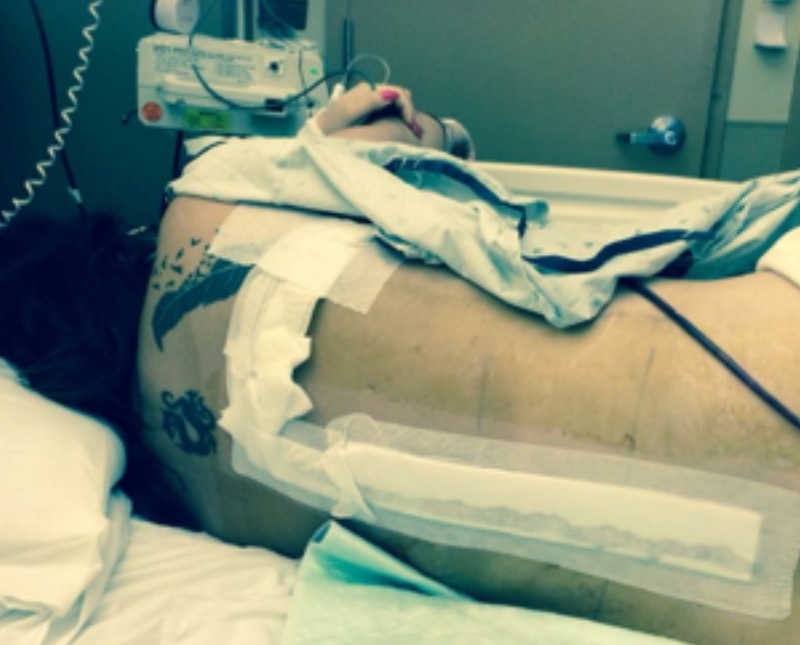 This sufficiently ended the relationship. It took many years to even get to a place where I felt slightly like myself again. I am now permanently disabled and unable to work as I am no longer able to sit, stand or walk for any extended period of time. And I am on many medications that slow my reactions.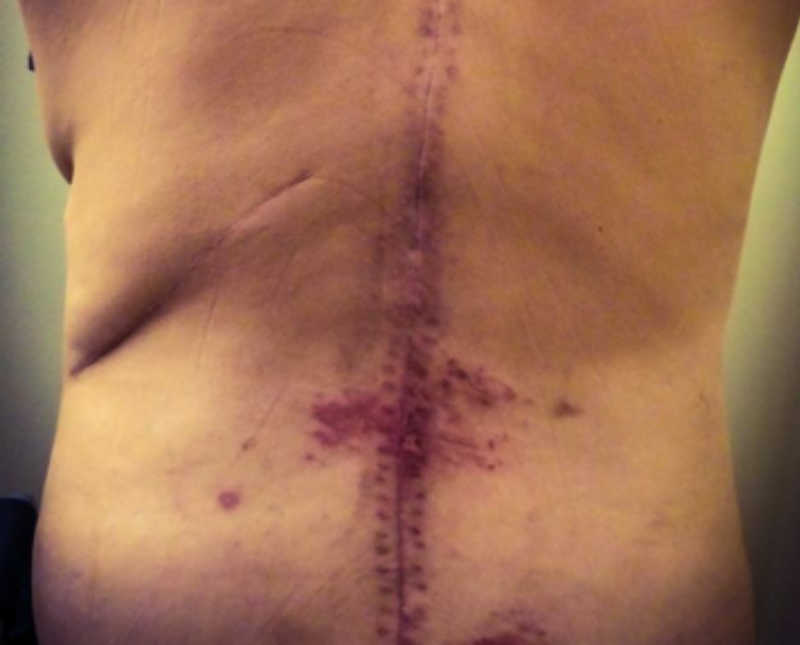 On August 4th, 2017, After years of healing my broken back and heart, I thought I had found love again.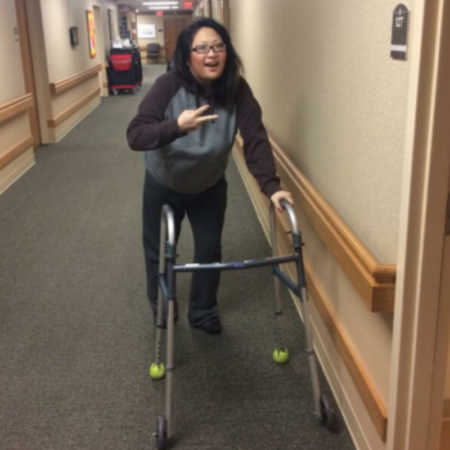 I tried to regain some semblance of normalcy and married a Moroccan Immigrant. I thought for sure this man was the one. He was successful, kind, sensitive, protective and offered all of the things I had ever wanted in a husband. My parents were not thrilled about this move from Minnesota to Boston to go live with him and they were not at all supportive of the marriage. He promised me he would never let another man harm me again and that he would support our household knowing I am physically disabled. Just days after arriving in Boston he started telling me I was too fat. He quickly started to veto foods and forbade me from eating foods like pasta, rice, chips, etc. He told me if I wore shorts and a tank top in public in the summer I would get raped on public transportation. He threatened to retaliate if I left him. He started to drain the bank account to 'punish' me for not doing as he said. He tried to control who I saw, when I would leave, who I would talk to, where I would go and what I would do. By November of 2017, the abuse turned physical. It got so bad I would lock myself in the bedroom and use a bucket as a makeshift toilet during the hours he was home. I would have panic attacks around 5 pm everyday knowing he would be coming home. After a year of his abuse I finally found the courage to kick him out of our home. But because I am physically disabled and he is the primary financial provider, I have felt trapped. I'm just now starting what is sure to be a grueling legal battle. I don't know where I'll be in a year and I don't know what my life will look like. But I know I have to keep the faith. Without a sense of hope, it's easy to fall into an insufferable downward spiral.
I often wonder why all of this has happened to me. After my split from my ex fiancé in 2014, I joined an online group of Korean American Adoptees. I found solace and comfort in their company. There was an immediate strong, almost familial bond between members of this community. I became friends with an adoptee who is on a philanthropic mission to reunite adoptees with their birth families. He has donated hundreds of DNA kits to adoptees around the world searching for their birth families. He sent me a kit in 2015. I took it, got the results a few months later and didn't find too much information aside from distant cousins. Not that I really expected it given my failed search in 2010. On September 29th, 2018 I woke up and checked my email as I do every morning. I saw I had a new message in my 23 and Me inbox that read, 'Hi, so this is weird, but 23 and Me is predicting we might be half sisters. If you'd like to chat, please let me know.'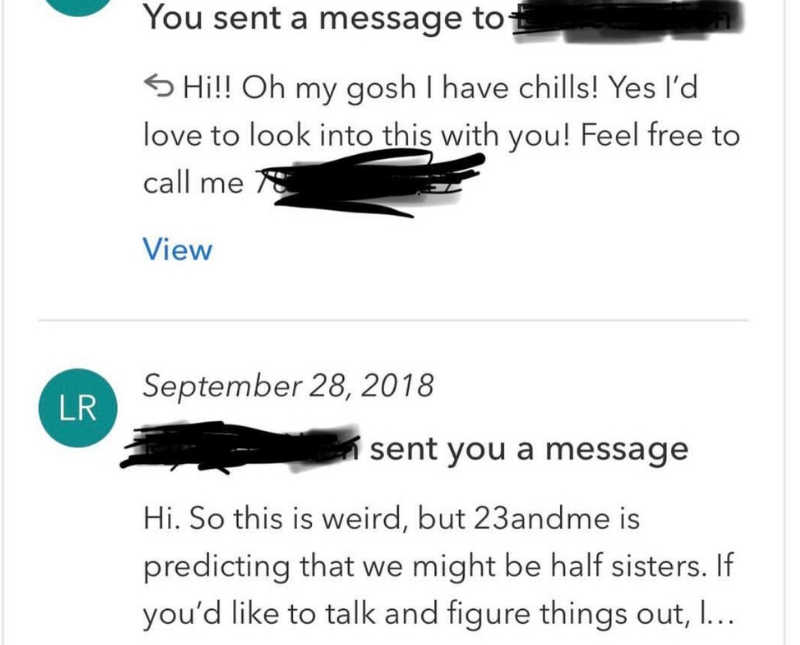 After exchanging numbers, I discovered I had two half sisters who live here in the states, and my birth mother has been living in the United States since 1987. In November my birth mother, two half sisters, my brother in law, and my nephew all flew in from around the country to meet me.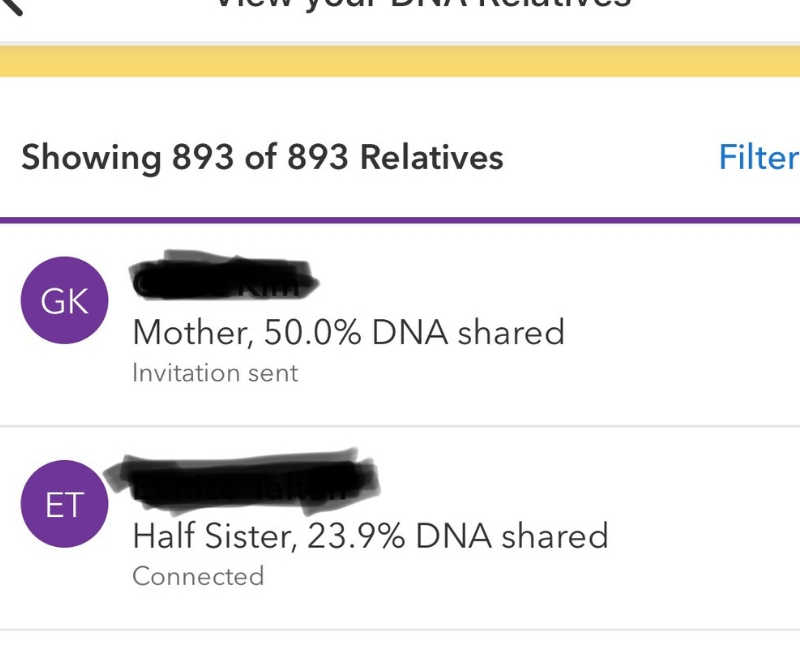 It was the most amazing feeling and experience I have ever had in my entire life. But had I not had my heart and back broken by my ex fiancé, this would have never come to fruition as I would have never thought to take a DNA test on my own. This experience has given me hope for my future. It has left me considering that perhaps things do happen for a reason. It reminded me of one of my favorite quotes from Elizabeth Gilbert's Eat Pray Love, 'It feels like a precious wound, a heartbreak you won't let go of because it hurts too good. We all want things to stay the same. Settle for living in misery because we're afraid of change, of things crumbling to ruins. Then I looked around this place, at the chaos it has endured – the way it has been adapted, burned, pillaged and found a way to build itself back up again. And I was reassured, maybe my life hasn't been so chaotic, it's just the world that is, and the real trap is getting attached to any of it. Ruin is a gift. Ruin is the road to transformation.'"
From podcasts to video shows, parenting resources to happy tears – join the Love What Matters community and subscribe on YouTube.
Read more from courageous women leaving domestic abuse relationships:
'Why didn't you call the police?' 'I would have fought back.' 'Well, why didn't you?' 'You got married really young. Did you see the signs before you were married?'
'He locked me in the basement for days. I asked him to help with baths for our kids that night. He turned off the power, so I went down to turn it back on – and he left me there.'
This story was submitted to Love What Matters by Laura Robison. Submit your story here. For our best stories, subscribe to our free email newsletter.
SHARE this story on Facebook or Twitter to support women leaving domestic abuse relationships.