"Whenever I pick up my son from school, instead of asking, 'How was your day?' I always ask, 'What made you smile today?' I also will sometimes ask, 'What made you laugh today?'
I do this because it makes conversational feel that much more intentional and meaningful.
Well, today was interesting, mommas.
OH. MY. GOSH.
*Son Hunter hops in car*
Son: 'Momma, something funny happened today.'
Me: 'Oh yeah? What's that?'
Suddenly, he starts rolling up his pant leg and pulls out my THONG!
'I found this during music class!' he says.
YOU GUYS, my freaking thong was static-clinged to the inside of his pant leg!
He said he panicked and just shoved it back up there and left it all day because he thought I would want it back!
Then he said he kept pretending to tie his shoe all day to shove them back up his pant leg.
After I caught my breath, I snatched them back and said, 'THANKS, SON!'
I mean, if you don't save your moms thong, are you even a mommas boy?"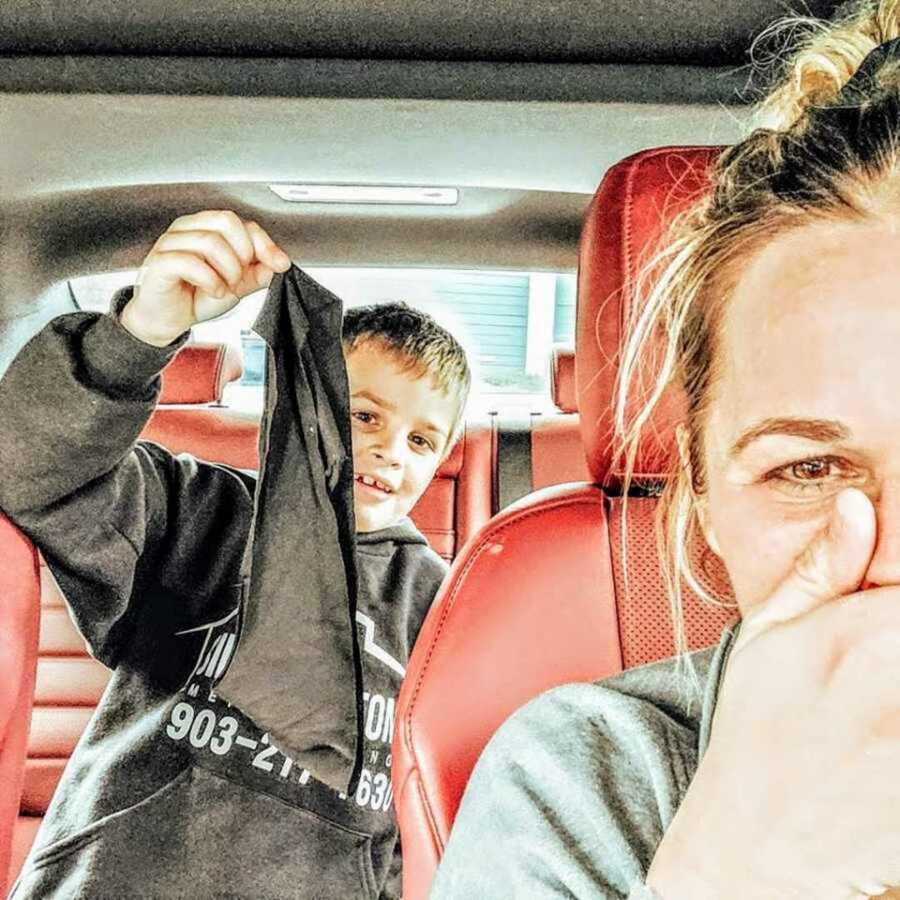 This story was submitted to Love What Matters by Heather Nicholson. You can follow her journey on Instagram. Be sure to subscribe to our free email newsletter for our best stories.
Read more funny stories like this:
Hilarious Ways Moms' Parenting Styles Differ from Dads'
Mom Hilariously Breaks Down 10 Types Of Toddlers
Give others moms a good laugh. SHARE this story on Facebook with family and friends.