"On July 27, 2018, my boyfriend of almost 2 years came home from a 7-month deployment. Two days after he had been back, I found out he had not been faithful during his deployment.When I found out, I proceeded to ask him to leave. He refused, and even told his friend who I reached out to come and get him, 'No matter what she says… don't come get me.'
I called an Uber and asked him to leave. Then it happened.
My boyfriend proceeded to closed-fist punch me in the face, completely knocking me off my feet. My 6-foot, 3-inch, 230-pound MARSOC operator in the Marines boyfriend split open my face.
I got up and said, 'Danny you hit me!'
He said, 'Shut the F**k, up no one f**king cares!,' and walked away.
When I saw the Uber driver that arrived outside, I asked him to call the police.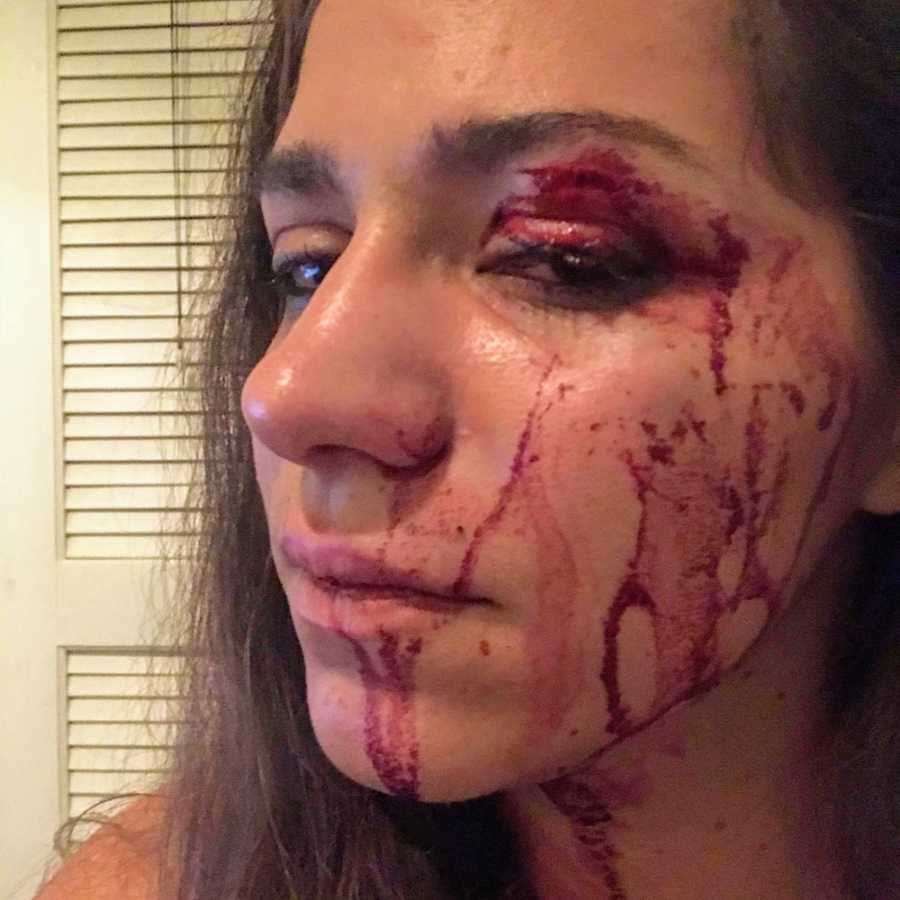 For the past 6 months, my life has felt like a slow torture.
I know everyone says the legal system is flawed, that is takes forever, and every other excuse in the book. But I love WILMINGTON, North Carolina, and I thought that maybe, just maybe, with the amount of CLEAR, heart breaking evidence, I would not be included in this statistic. I would have thought that with each promise of my case being closed, I would finally be free from this nightmare.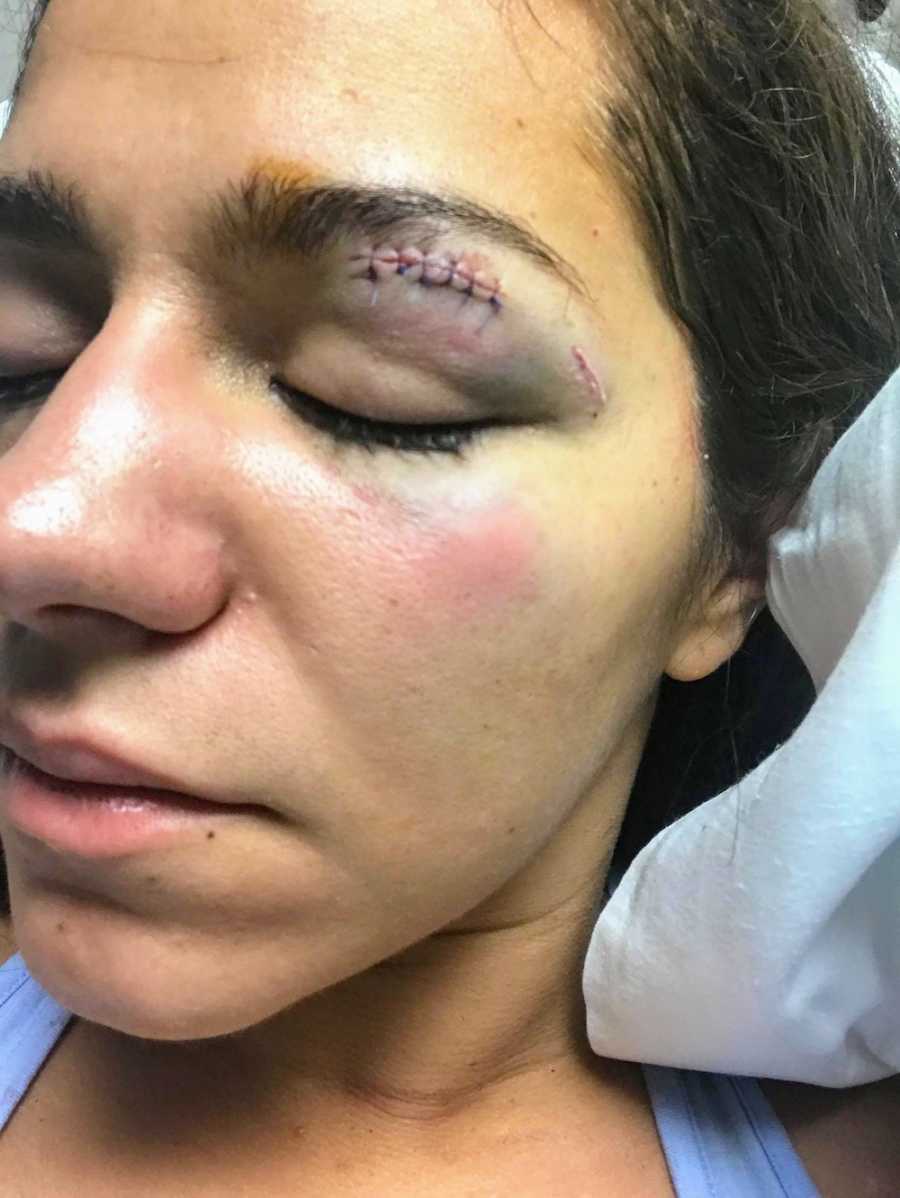 Well look at me here now, at 6 in the morning, after a sleepless night from nauseating distress. This isn't the first sleepless night, and sadly, I don't think the last. Yesterday when I received the phone call from the ADA that AGAIN my case was being pushed, that the plea bargain (which was already trash) was attempting to be changed, I finally had a real meltdown.
The photos here explain an ALFORD PLEA. A plea that is almost NEVER to be used. There are graphic photos of my face, and of the man who did this to me, my long-term ex boyfriend who I was devoted to. A man who is trained day in and day out to kill efficiently and swiftly. A MARSOC operator in the Marines.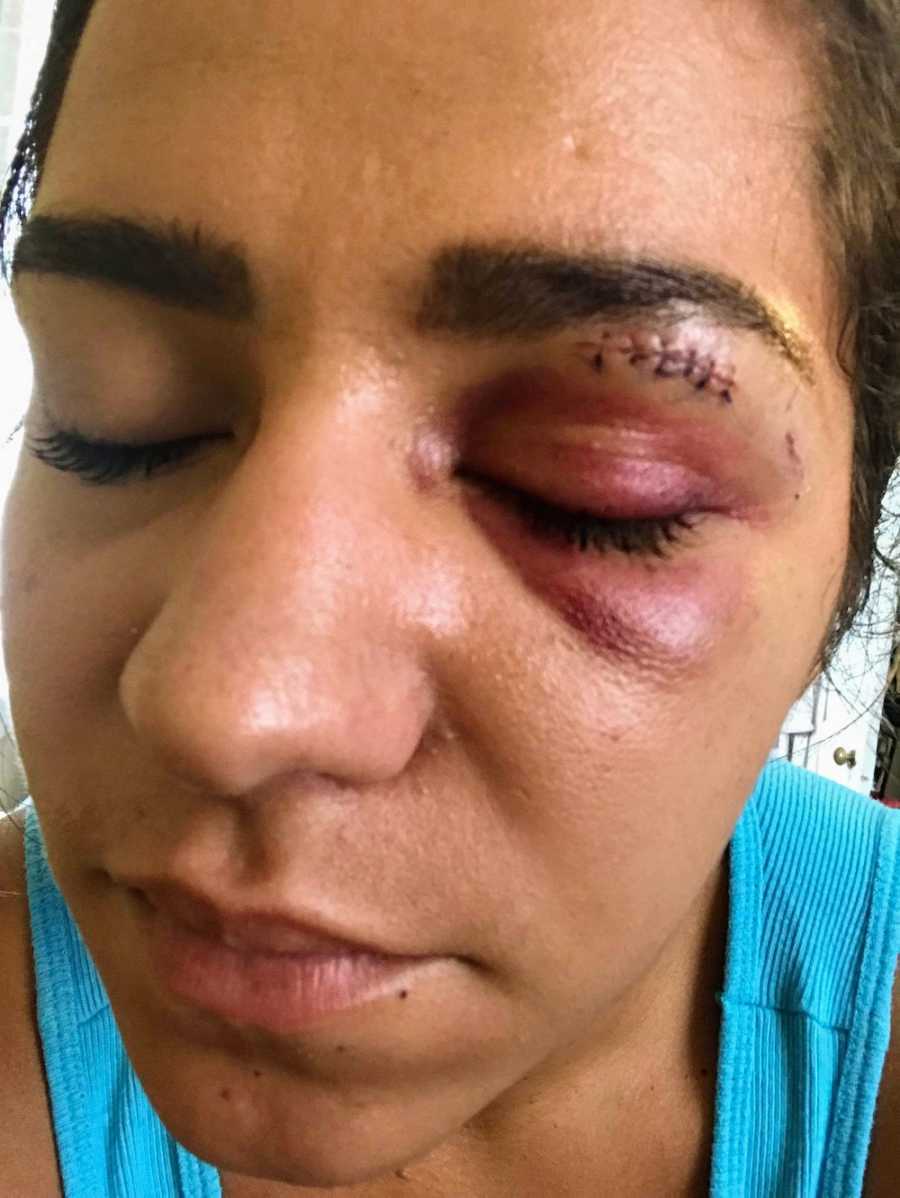 I will never forget hearing the ADA say to me that since this is his first charge, and there is no GROTESQUE DISFIGUREMENT, that a plea of domestic violence assault on a female would be offered. It's no secret that I model, and being newly adorned with a scar on my face could hurt my work. That the 6 stitches, super glue, concussion, loss of vision, and EVERY DAY pain and sensitivity to light and blurring of my eye was not enough…
That my overall confidence level, ability to manage my emotions and stressors in life have been affected. That my overall trust in people has suffered. My face was, as she said, not 'a Quasimodo disfigurement.' I remember looking at her for the first time, in a meeting where she has never met me OR heard my story, but had already offered a meager plea… through blood shot eyes telling her, 'You may not see what you feel to be a Quasimodo disfigurement, but it feels that way on the inside.'
I have had a detective get a search warrant to see why I keep getting 'No Caller ID' calls only to find out not a SINGLE one shows up on my log because it's going through an App, and since it uses data, it can't be tracked. Even the push from the opposing lawyer to pay me off to not finalize my restraining order is a slap in the face. It's not about money, it's about keeping me safe.
At this point I have exhausted all my resources. I receive assistance through Operation Pretty Things, Inc. I have received aid from University of North Carolina Wilmington CARE group, Domestic Violence Shelter and Services, Wilmington, NC Open Gates legal advocate.
Now is the time that I was dreading, I tried to go down gracefully, but it seems as if in this day and age if the media isn't involved, nothing is done right.
So here is another effort to advocate for myself… and for every other victim out there.
I'm still in recovery. It has been 6 months and the court process isn't even finished. The military just became involved only after I made it public. It's disheartening and sad it had to come to that to be addressed. I've received hundreds of messages from women all over the United States with similar heartbreaking stories. Some even way worse than mine, like losing unborn children.
With domestic violence, each incident gets worse and worse – don't let it happen to you."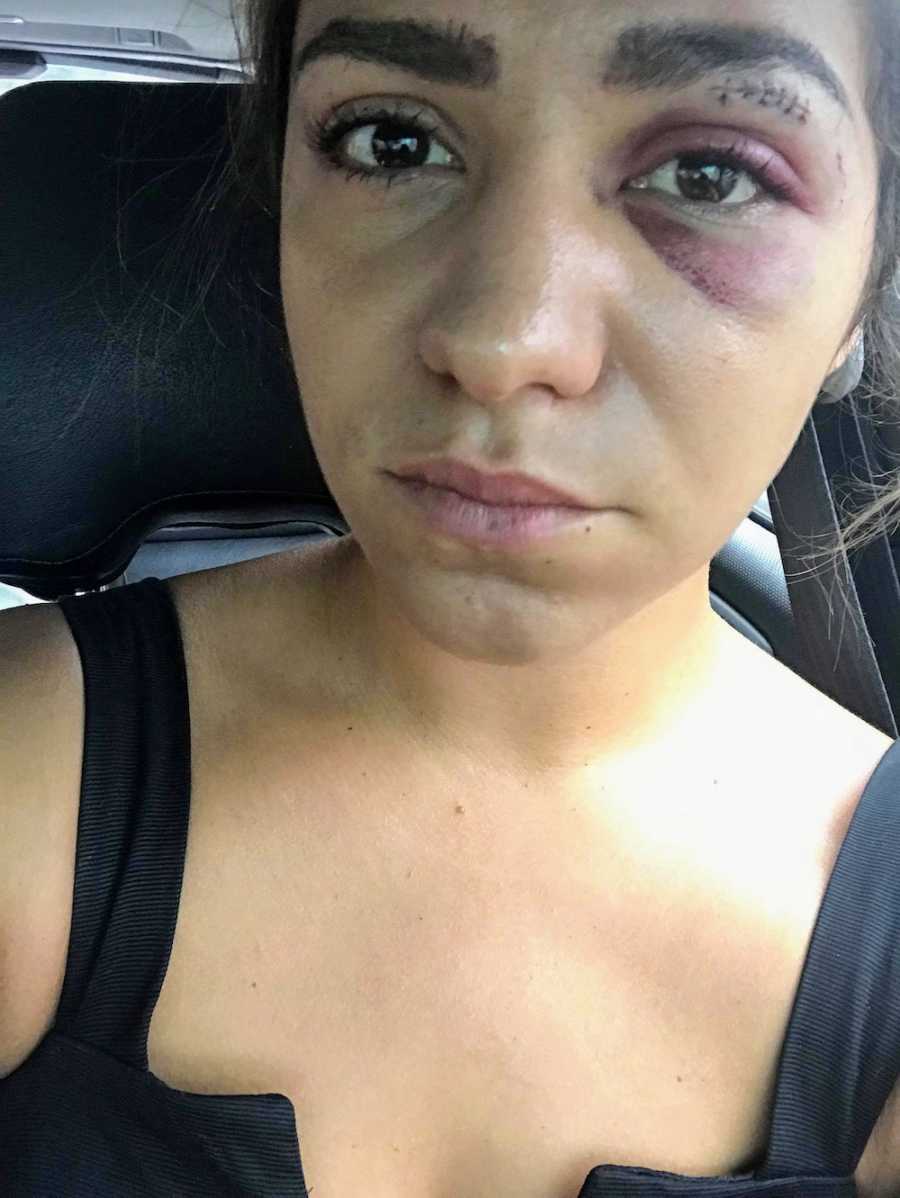 This story was submitted to Love What Matters by Kimberly Rhine, 28, of Wilmington, North Carolina. Have you survived an abusive relationship? We'd like to hear your important journey. Submit your story here, and be sure to subscribe to our best stories here.
[If you need help, please call the National Domestic Violence Hotline at 1-800-799-7233 or visit thehotline.org to live chat with someone 24/7. Help is out there and you are not alone.]
Read more empowering stories of women overcoming their abusive relationships:
'He pushed his way in. 'Sit on the couch!,' he demanded. He told me he was going to stay all night. I begged him to leave. Then he came up with an idea: 'I'll leave if you have sex with me.'
'He claimed he was going to leave his mark on me for my next boyfriend. I had a scar wrapping from cheek to cheek, now known as the 'girl that had her lip bitten off."
Do you know someone who could benefit from this story? SHARE on Facebook to let them know a community of support is available.