"My daughter and I were camping with her family at Crooked River when she got the call. We had been eating dinner with the church group that was there.
'Mom, come here,' she said. I replied, 'Just a minute.' She yelled louder, 'Mom come here NOW!' She was off to the side. She handed me the phone and said, 'Michael is getting CPR.' I had to have her repeat what she said. The neighbor said they had been doing CPR on him for at least 20 minutes and they couldn't get his heart to restart.
'What happened?!,' I asked. Cooper said he was unloading the boat and collapsed, and that the EMTs had shocked him 3 times already and were now loading him into the ambulance to head to the hospital. It didn't look good.
I was in shock. I couldn't believe what I was hearing. My friends asked what happened. I couldn't speak. My daughter told them. All of them gathered around us and prayed right there. We asked for Michael to be saved and not taken away from his wife, 4 small children or his family. It was then they all pulled in together and loaded my trailer and gear into my truck to get me on the road home. I was 3 hours from home.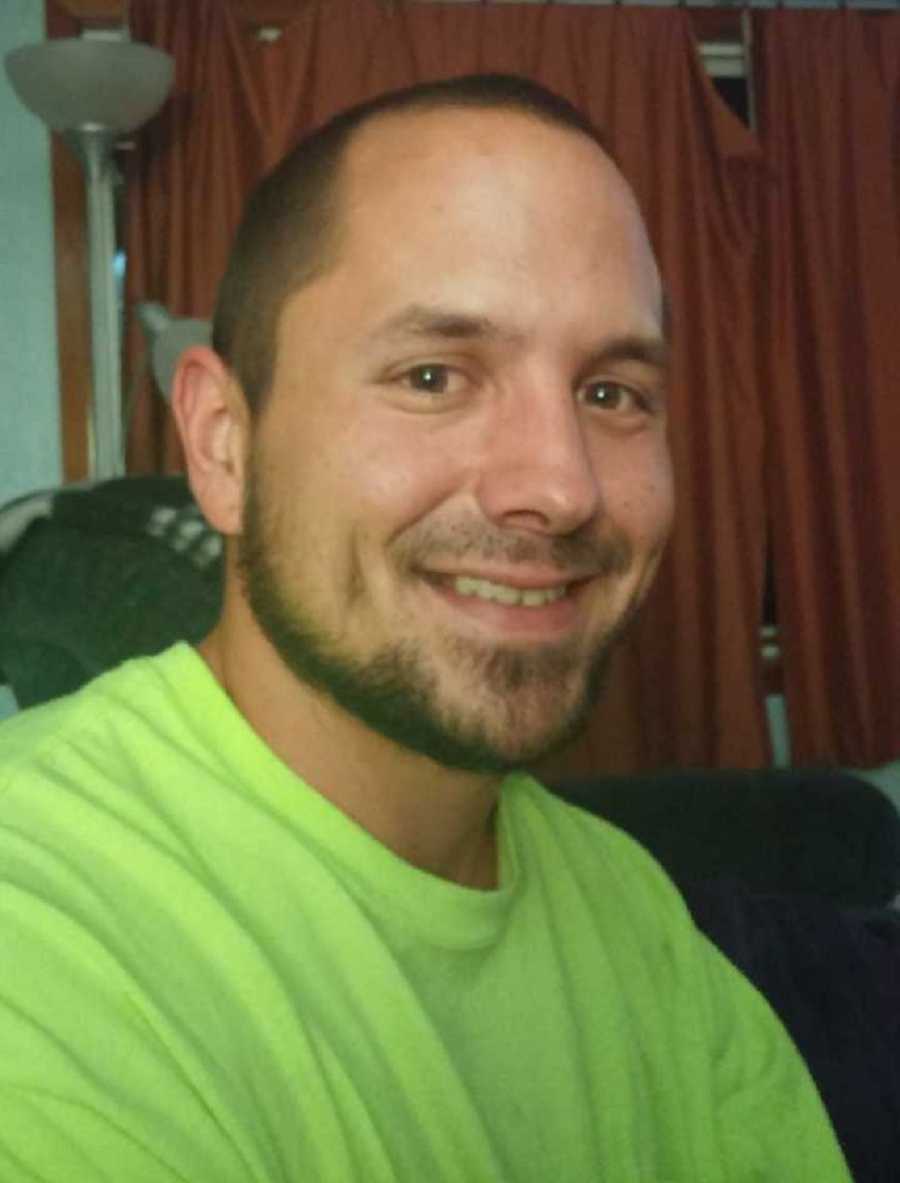 I felt so helpless. I am in the medical field. 'Lord please save him, please don't take him away,' I pleaded.
Just as we were about to pull out of the camp, Tiffany got another call from the neighbor. They were at the hospital and we got the news. He didn't make it. My young son of 31 had died. His poor children. What would we tell them? He has sons ages 7 and 6, and girls ages 2 and 5 weeks old. Yes, only 5 weeks old and with medical problems.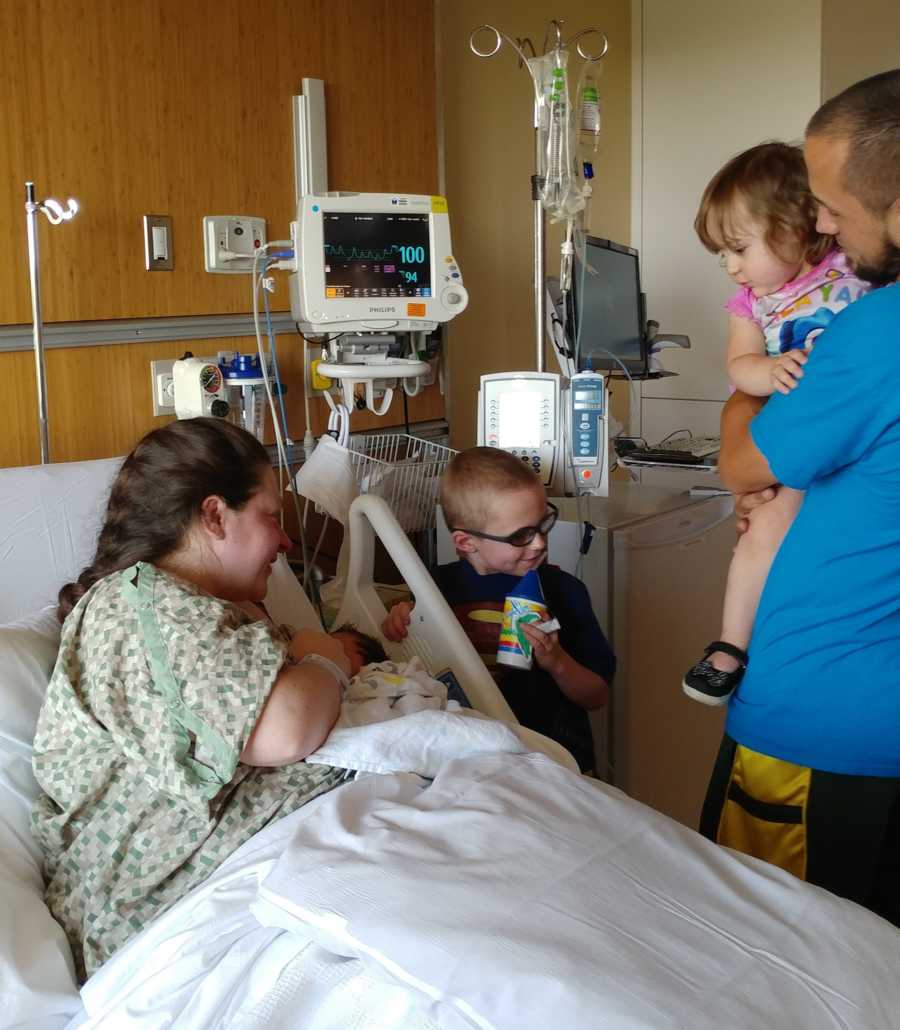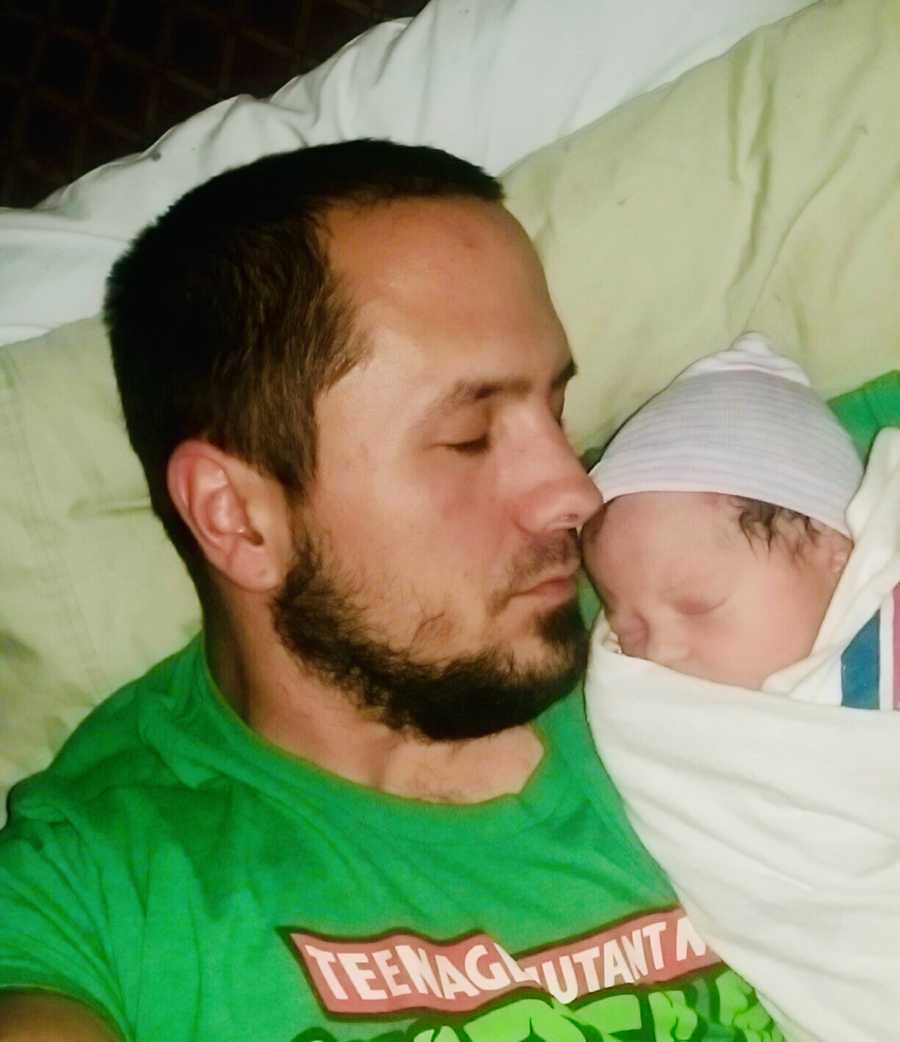 Writing my story brings back the pain so fresh it's like I am living it all over again. I cry from deep within my soul. A piece of my heart died with him. My tears flow like a river. My body shakes like a seizure with the pain and tears and deep feeling of loss I feel even today as I write this.
I asked his wife Stephanie to keep the body at the hospital so I could see him. I drove home trying my hardest not to cry and stay focused on the road. The three hours home felt like 50 hours. About an hour before we got home, we got another call. The state medical examiner had taken his body. Now I wasn't going to be able to see him. This cant be happening. This has to be a bad dream… 'No God, why him? Why him?!… he has babies at home!'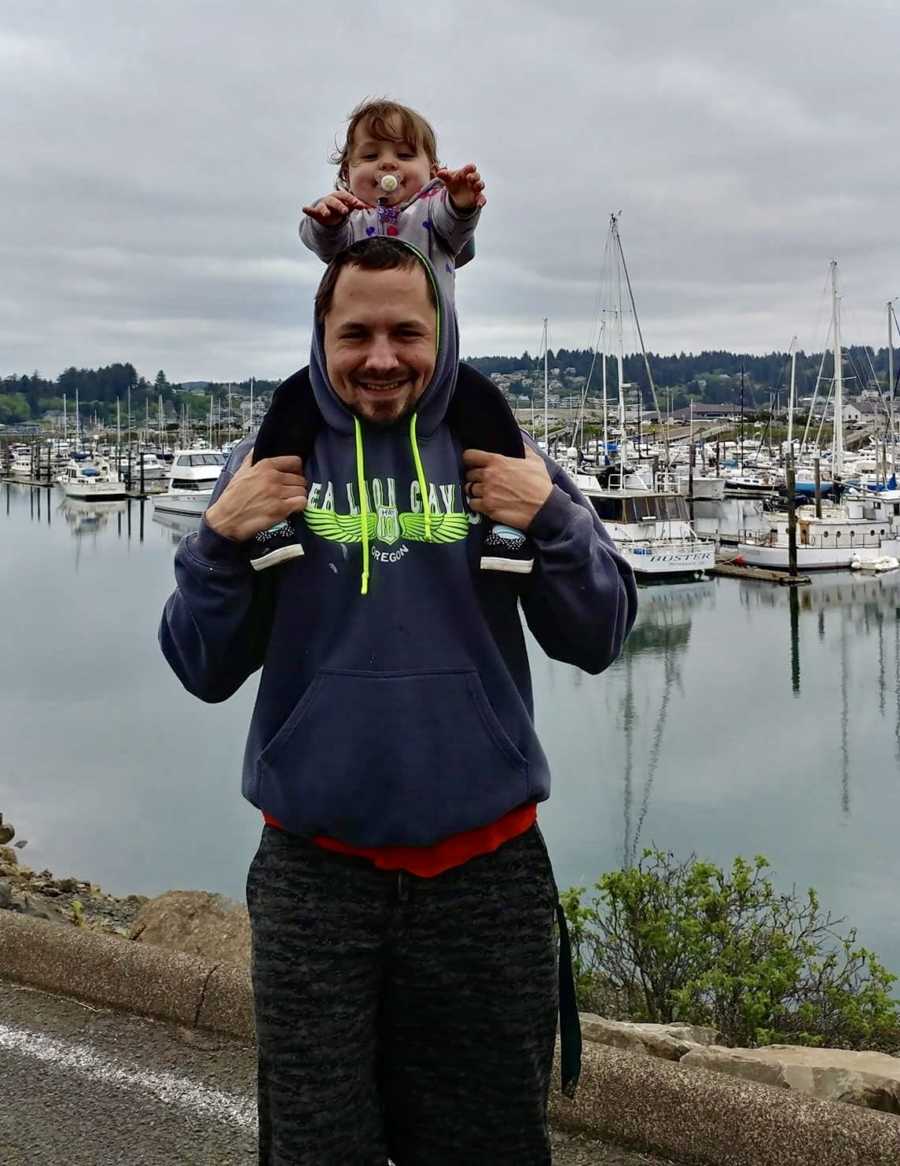 Tiffany and I texted everyone on my phone list on the way home to keep busy. She cried passionately.  My son, my only son, gone. What happened?
We called Cooper again to see what had happened. His wife was unable to speak. It was a very hot week, running in the 90's all week. My son Michael had started drinking energy drinks about 3 weeks earlier. I found out later he was drinking 2-3 a day. It was 95 degrees the day he died. He had been out on my boat with one of his sons and a friend of his tubing all day. We found 2 empty cans of the energy drink in the boat and a gallon container of water with only about 6-8 ounces missing. He had come home and was unloading the boat when he stood up and told his friend 'I feel off' and collapsed. He hit his head. Micah busted the front door down to get to where my son's wife Stephanie was, and told her he had fallen.
By the time she got to him, she saw he was grey/blue with his eyes rolled upward. He had a slight quiver going on. Cooper's son had seen him collapse and went over to get help. Cooper is an ER nurse and began CPR until EMT arrived. Later, Cooper said that the minute he saw him, he knew it didn't look good for Michael's survival. He was in V-Fib (ventricular fibrillation). V-fib is where the bottom part of the heart that keeps us alive quivers and doesn't pump any blood into the body. He said with his experience, had he lived, he would have been a vegetable, like a baby in an adult body, and wouldn't be the same person as we knew him. God knew I nor could Stephanie could have handled him living as a vegetable, and took him home to heaven.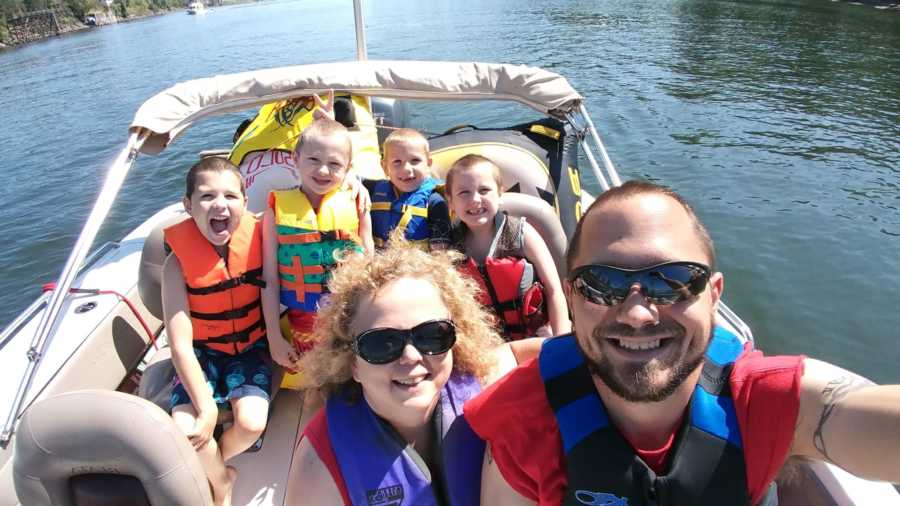 The state medical examiner did an autopsy but found absolutely no physical reason why he died. He was in perfect health and had nothing wrong. He had a healthy heart, healthy lungs, and healthy brain. Nothing was wrong. His stomach contained no food but it did contain 80 ml of red, sludgy fluid that matched the energy drink he was drinking that day. They took samples and sent it to the State toxicology lab for further detailed analysis.
Caffeine is a diuretic causing you to dehydrate. Add that to not drinking much water, in the 95-degree heat that day, it was too much stress on his heart, causing ventricular fibrillation, which means your heart quivers and does not pump blood. Without an AED, chances are slim to none to survive.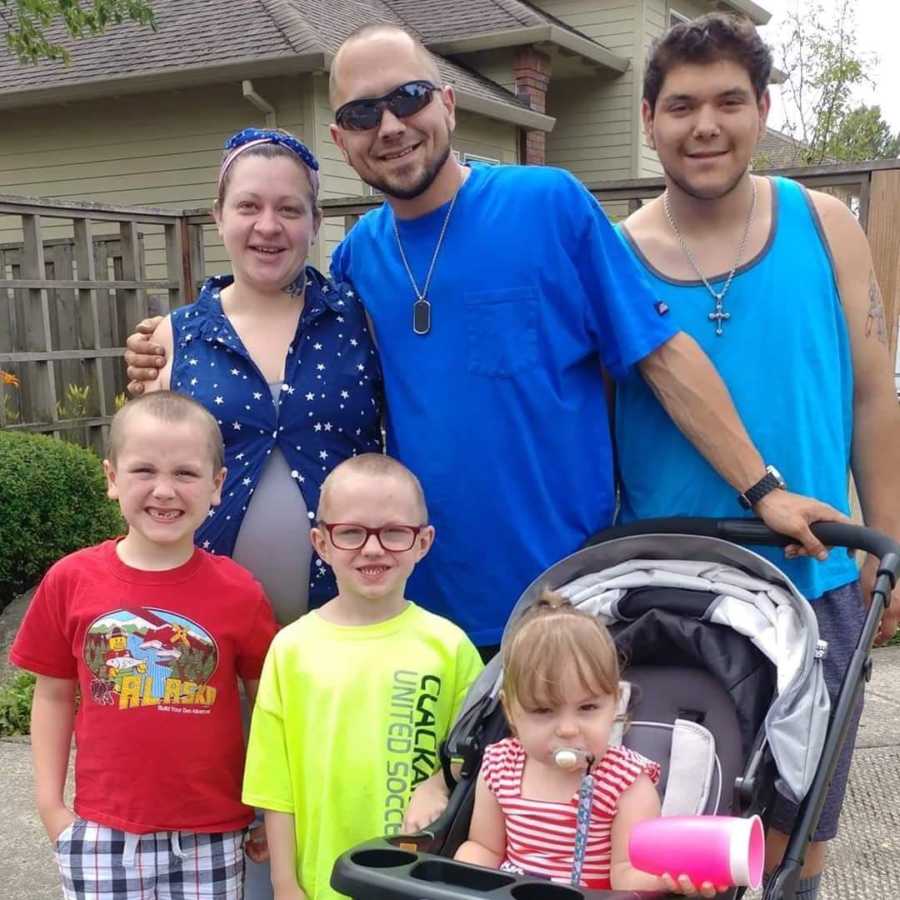 The first 2 weeks I was numb and couldn't function. I couldn't drive or even eat. I dropped 15-pounds and fortunately had a friend who took me by the hand and drove me to the places we needed to go. My church was very good at directing Stephanie and I as to what the next steps were to take. From the time of his death to the Celebration of Life Service, there was so much to do. I didn't have time to mourn. After the service, reality hit that he wasn't going to come back.
The memories of him are fresh in my mind. There are days I just curl up in bed and do nothing but cry and think about my son. I miss him soo much. The best memory I have are his last words to me before I left for camping. 'Bye Mom, I LOVE YOU, have fun!,' as he gave me his usual big bear hug. I told him the same, and I am so happy I have those last words from him. Now I say I LOVE YOU to anyone I say goodbye to because you never know if you will ever see them again.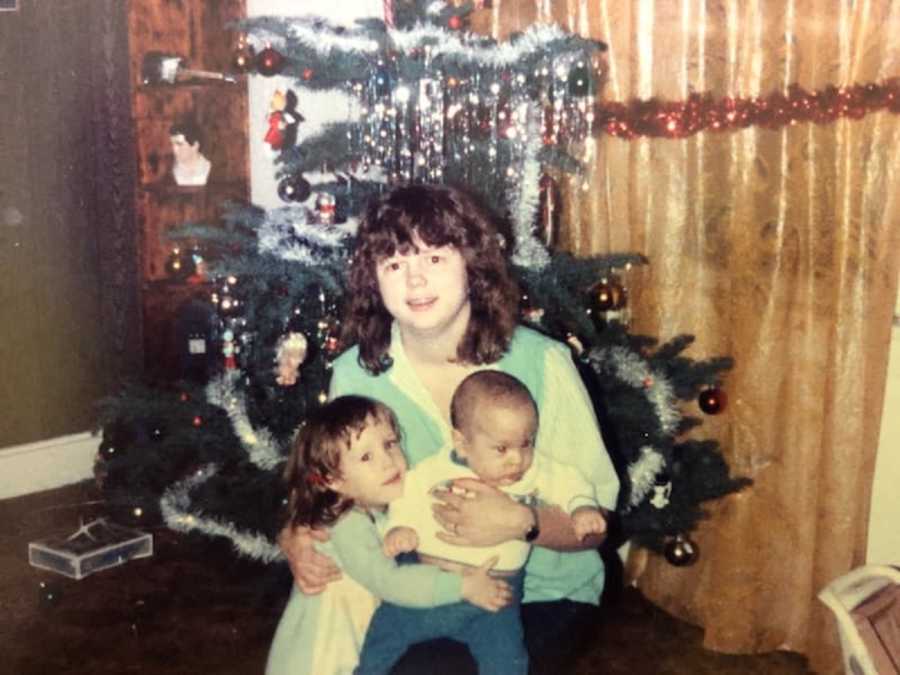 There are times when his name comes up, or folks ask how his kids or I am doing, and my eyes instantly leak. His 6 year old prays that daddy will come back. When he went to see Santa, the only present he wanted was for his daddy to come home. It rips our heart out every time we hear this from him. There are times his boys are sad and just sit and stare. Fortunately, we have The Dougy Center here for grieving children who have lost a parent. The kids meet with a facilitator and the widowed partners have their own support group.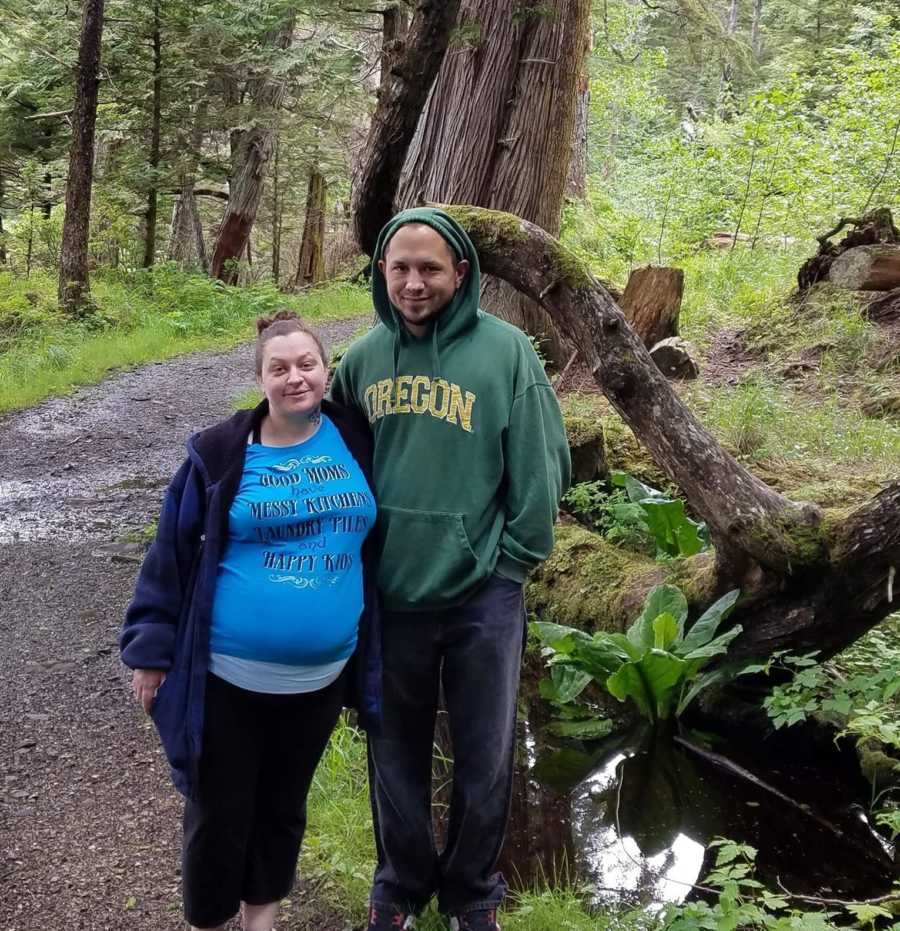 I miss my son coming into the house and loudly saying 'HI MA,' knowing it would bug me. OH TO HEAR THOSE WORDS AGAIN!
I think about what if I had been home, as I am in health care. I think about what would be, had he not started drinking the energy drinks? That is when I posted my first Facebook post of how energy drinks killed my son. I think about how his girls won't have their daddy to walk them down the aisle at their weddings, or their sons won't learn how to be a man from their daddy, but will have to learn from someone else. The pain, even 6 months later, surfaces at unexpected times, including work. I have to leave to gather myself together for few minutes. I have talked to friends and strangers who have lost their sons years ago, and their pain is still as fresh. This will have to be my new normal as much as it is nothing I want.
Michael, my dear one and only son, I LOVE YOU ALWAYS and MISS YOU sooo much.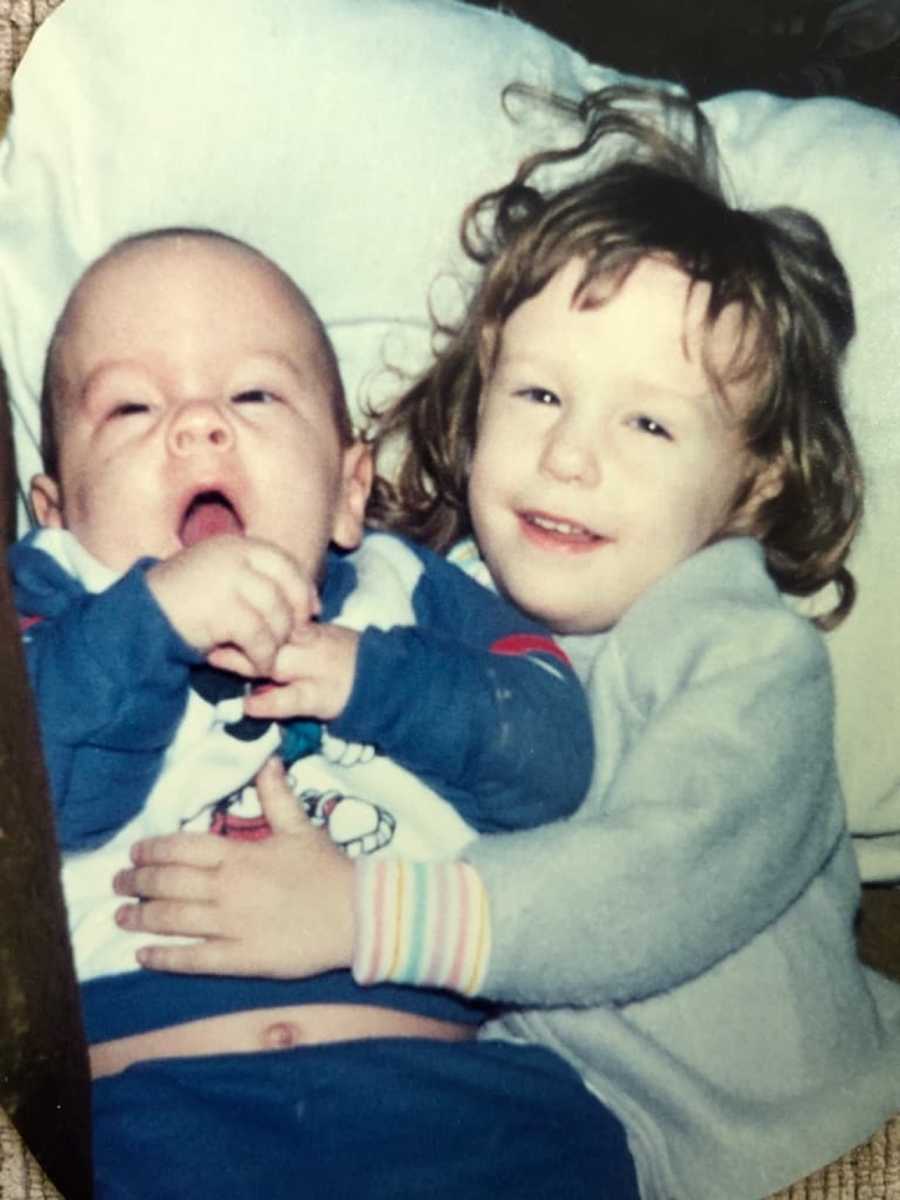 I have posted my story on my Facebook, as well as other stories I have heard from other folks about the loss or near-loss of their loved ones with permanent physical damage from energy drinks.
We who have lost our family or nearly lost our family need to share our stories so we can help save even one life. Save even one more family from losing a loved one. We have to keep fighting."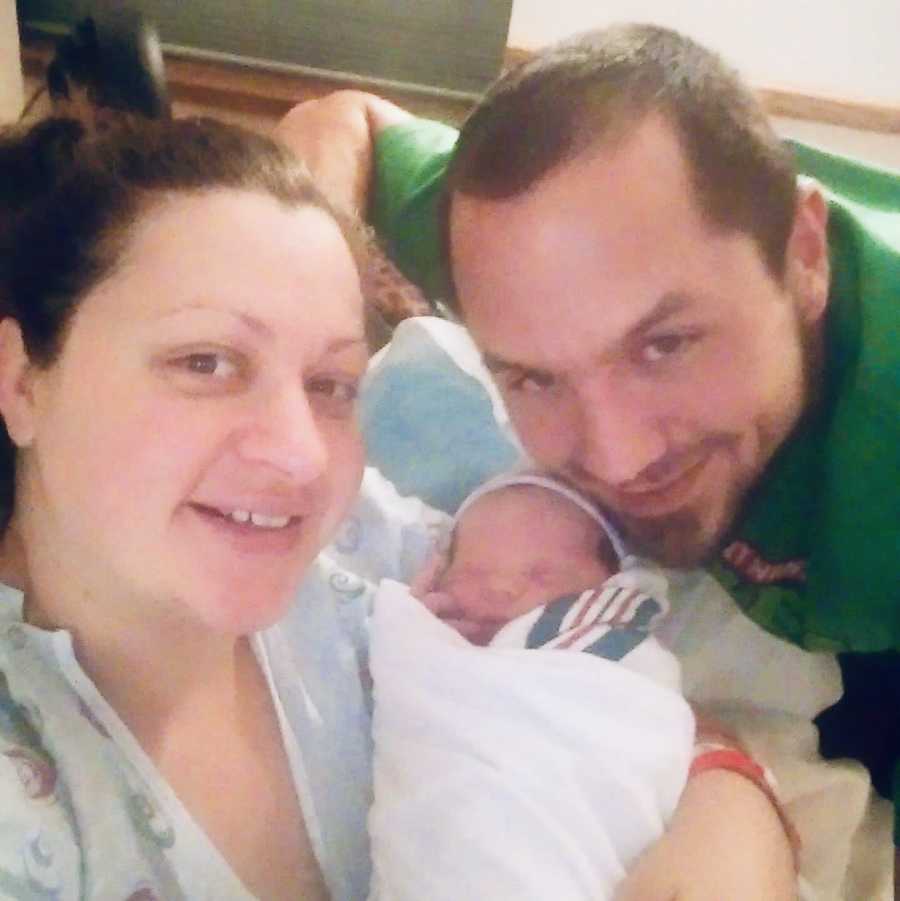 This story was submitted to Love What Matters by Michael's mom, LuWana Hansen, of Milwaukie, Oregon. Submit your own story here, and subscribe to our best stories in our free newsletter here.
Read more harrowing stories of people's experiences with energy drinks:
'I woke up to hear him gasping. I thought, 'Is this actually happening?' As I watched my husband turn blue to gray, I cried to PLEASE not take him! I begged him not to leave me and the boys.'
'It stopped my heart. I landed on a glass I was carrying, and a chunk of it punctured my jugular. A voice came to me and told me I was dying. Oh God no! I didn't want to die.'
'The doctor began asking what was in Kevin's stomach. I said, 'Why?' He said, 'When we intubated him, a bright lime green slime came shooting out of his mouth.' My mind went blank.'
Do you know someone who could benefit from this story? SHARE on Facebook to let them know a community of support is available.