"My name is Lexie Nobrega. I am 21 years old and am from Alexandria, Virginia. I am a rising senior attending Old Dominion University in Norfolk, Virginia. My grandparents, Herman and Hermina Nobrega, helped raise me alongside my single mother. I'm extremely close with my grandparents. I especially admire how confident, bold and independent my grandmother is, as well as her compassion for other people.
I was at home visiting my family before I went to the Capital Pride parade in Washington, D.C. While I was getting ready to leave the morning of the parade, my grandma knocked on my bedroom door and asked if I needed anything to be pressed out. I initially said no, but she walked into my room anyway; that's when she noticed my bisexual pride flag. She picked it up and said, 'Oh, this needs to be pressed out!'
I got up this morning to get ready for #DCPride. My grandma walked into my room, looked at my bi flag, and said, "Oh, this needs to be pressed out!" Such a simple gesture, but it holds so much love and meaning for me. pic.twitter.com/stiD3vg5vs

— Lexie (@starbrightfemme) June 9, 2018
Before I could say anything else, she immediately went to work, ironing out all of the wrinkles on my flag. She ended up ironing the rest of my pride costume too! I was so moved by the gesture that I wanted to capture the moment and shared it with my close friends by posting it to Twitter.
I realized I was bisexual when I was 13 years old, when I developed a massive crush on a girl in one of my classes. I initially came out to my friends and my mother, but I kept it a secret from my grandparents. They had always been accepting of the LGBTQIA community, but I was scared they wouldn't be so accepting of me. I am the only person in my family who identifies as LGBTQIA. On top of that, my grandparents are from Guyana, South America, and the Caribbean nations are notorious for being very homophobic.
I finally gained the courage to come out to my grandparents during my senior year of high school. In that moment I came out, I felt like I was getting rid of a huge weight that was on my chest. I cried in front of them because I was so nervous and overwhelmed, but they gave me a hug and said, 'That's okay, we love you.' Not having to hide who I truly am from my grandparents is an incredible feeling, and to have even the smallest gestures of support feels even greater.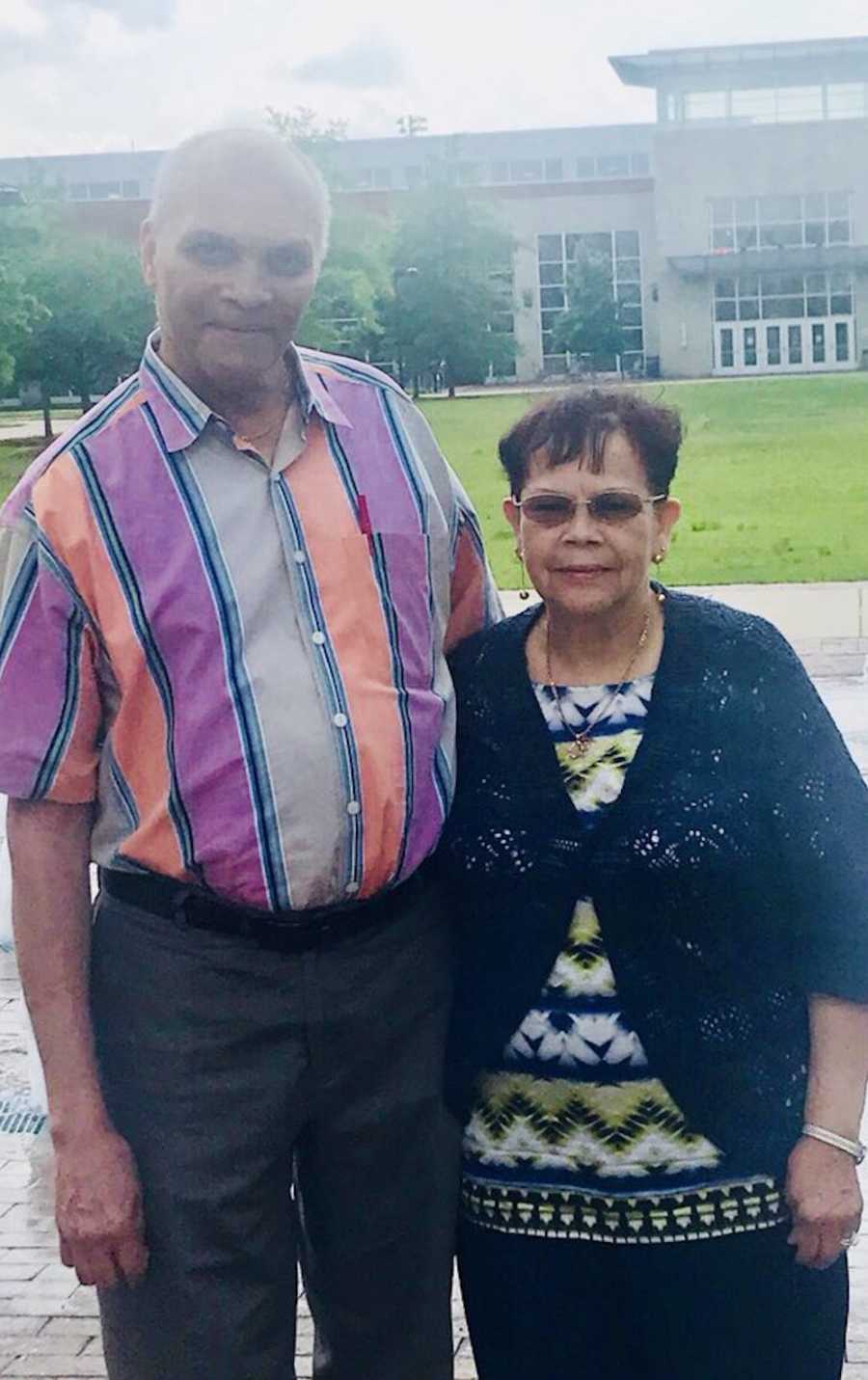 I never imagined my story would go viral. I have been so moved by reading other people's stories about coming out to their family members, as well as the little gestures of support that have helped them feel validated. Unfortunately, not everyone can come out to their family members for various reasons. To those who are struggling to come out, I want them to know that they are not alone, and that they will always have love and support even during the darkest times. One thing that my grandma told me recently really stood out; she said, 'God told us to love all people. Whether they are gay, lesbian, or anything else, we must always have love for them.'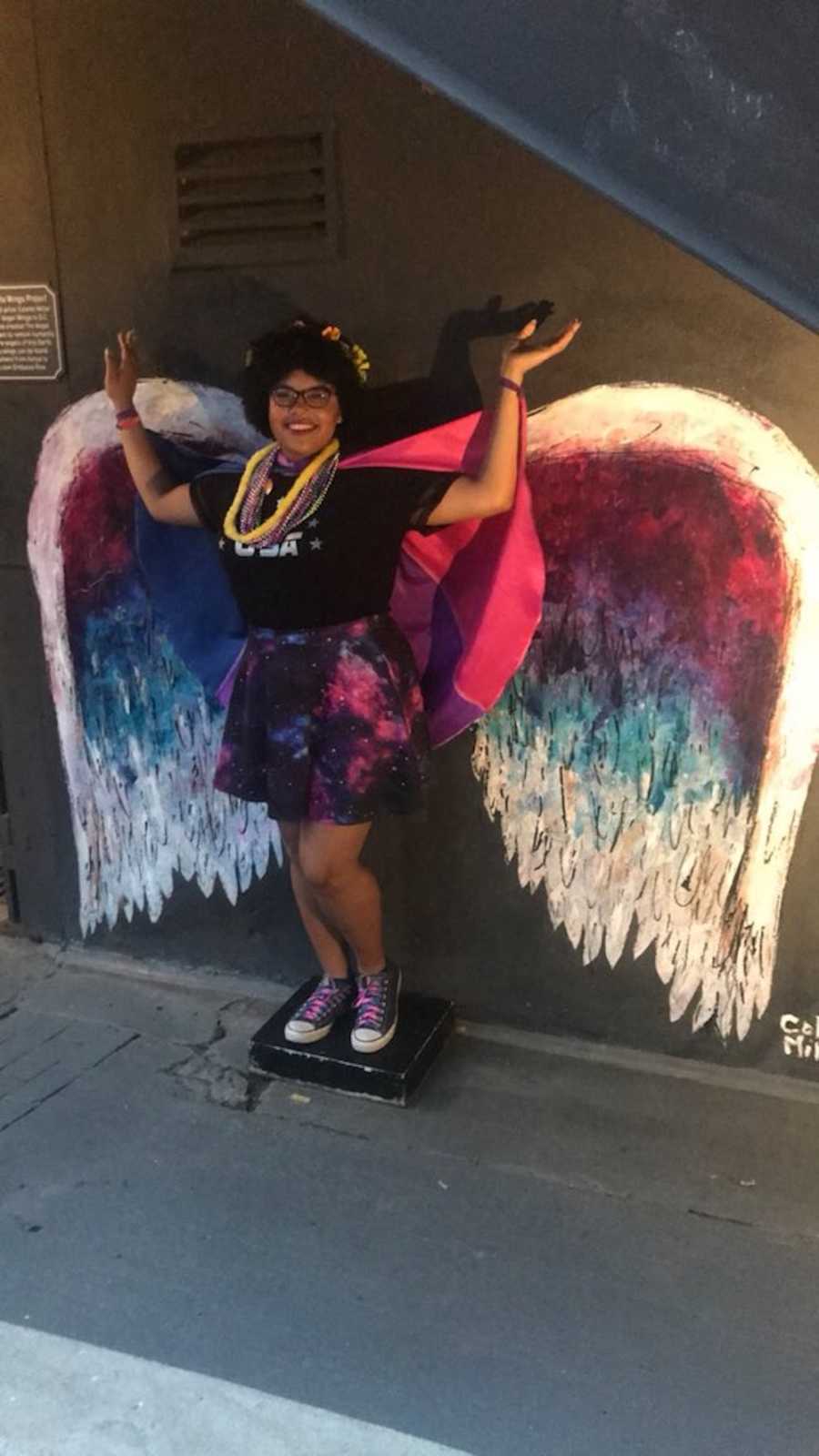 I also encourage allies to support LGBTQIA people by educating themselves on the community and the issues that we face. Volunteer and donate to your local LGBTQIA organizations and shelters. I do my part by getting involved in the LGBTQIA organizations in my university. I dream of living in a world that is free of anti-LGBTQIA discrimination. The only way that our society can make the world a better, brighter place for LGBTQIA youth is when our community and allies move forward together."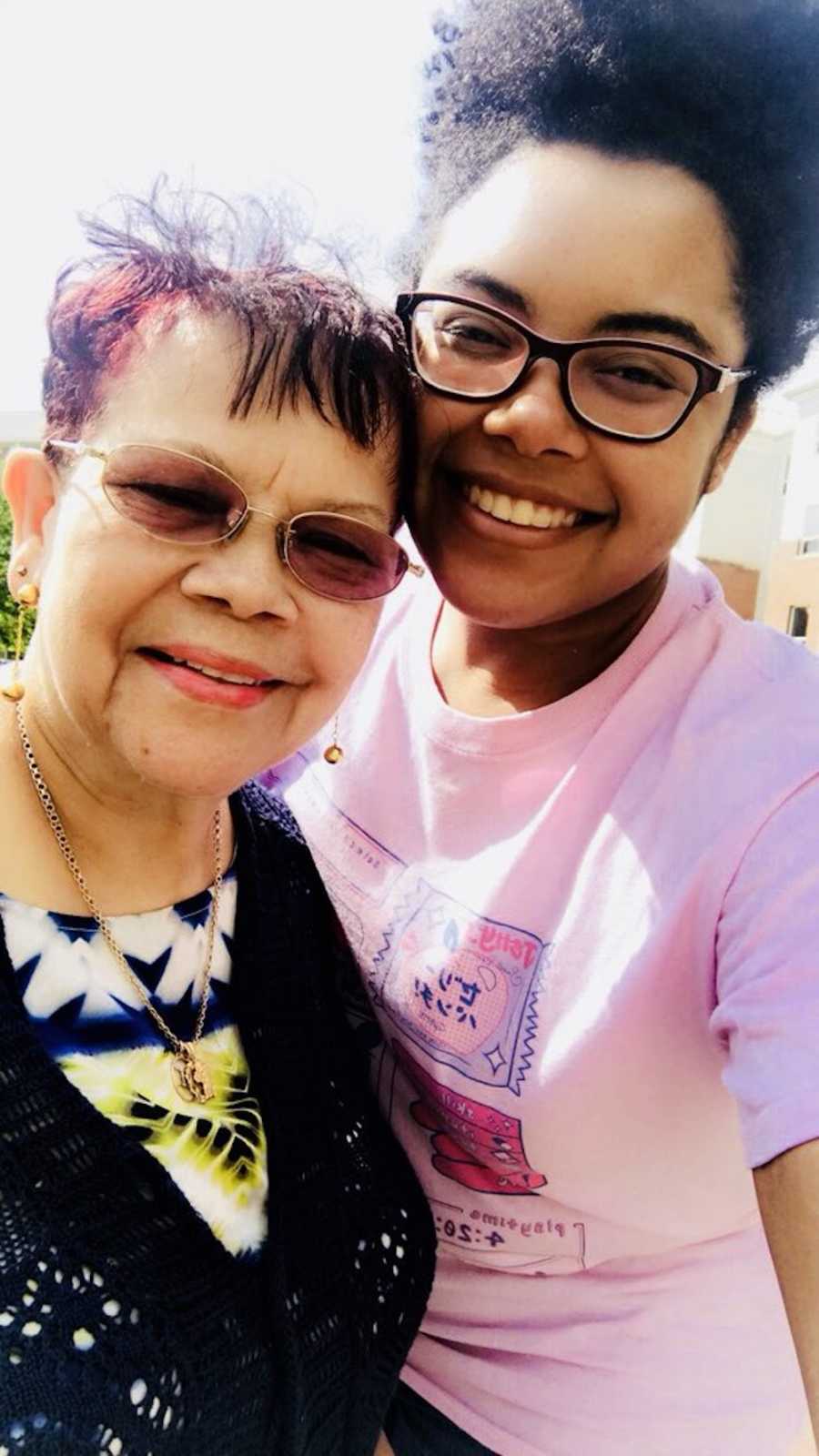 This story was submitted to Love What Matters by Lexie Nobrega, 21, of Alexandria, Virginia. Submit your story here, and be sure subscribe to our best love stories here.
SHARE this story on Facebook to promote the power of acceptance and inclusion for EVERYONE.