"It's amazing how life knows exactly what you need and gives it to you. The memories of living with my great grandparents for the first four years of my life are what get me through my hard days. I couldn't have asked for a more loving home to be in. I now know this laid the foundation for me to be able to get through what was yet to come in my childhood. As I look back, I see God's hand in my life. For every trial, there was always an angel who got me through, and remembering this is what has helped me trust life more and move through the hard times with more ease.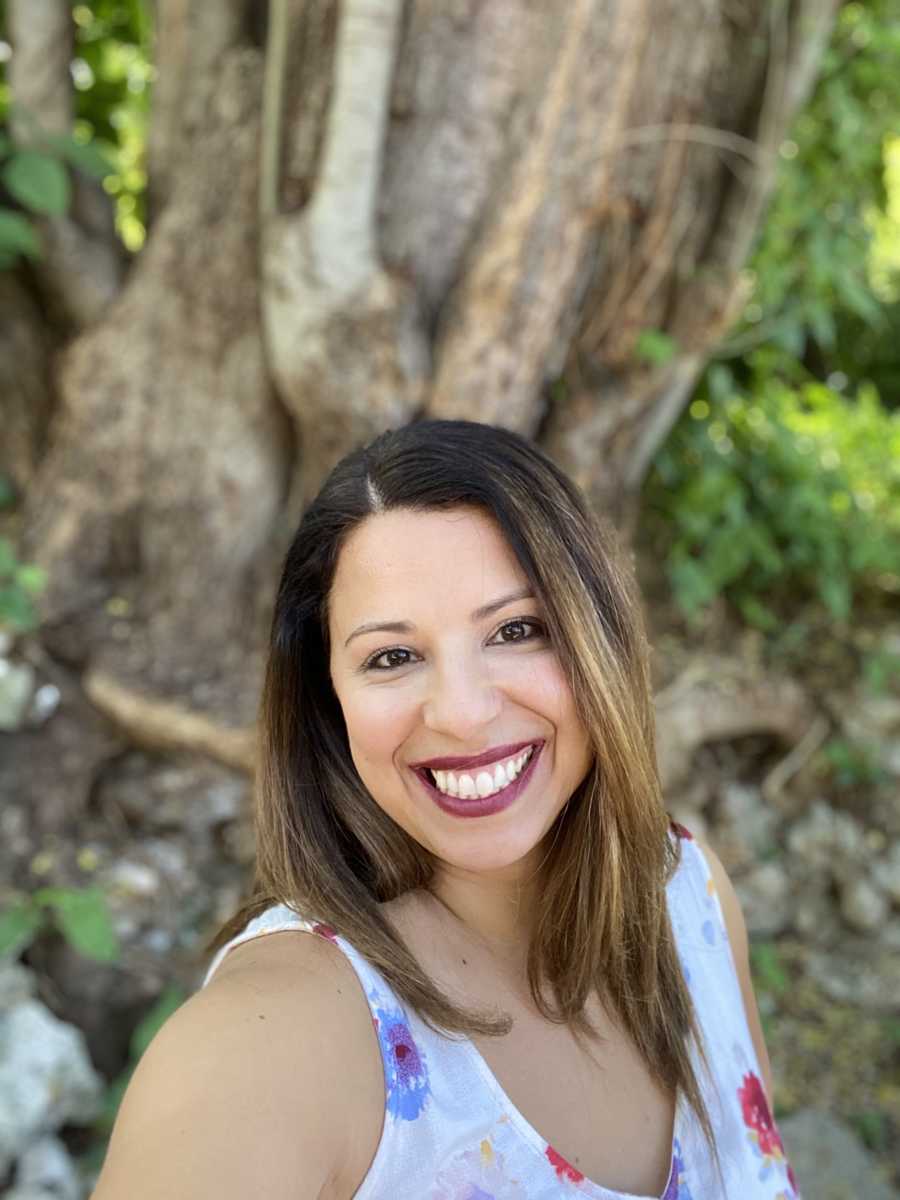 I can't recall the day my great grandparents retired to Florida and I went to live with the stranger I called Mom. The five years of life with her after leaving my great grandparents' house were filled with domestic violence. I remember being a small child screaming to try and help my Mom as I witnessed the violence from both of the husbands she had during this short period of time. My mother and I finally escaped to a battered woman's shelter, a time that's imprinted in my mind. A time where I finally felt safe, in a homeless shelter.
I've been working on releasing the shame of finding myself in the same set of circumstances I grew up in. I was only 16 years old and about to become a Mom. Looking back, it upsets me to think about how I allowed my children to live through the same abuse I did as a child. I also realize it was 'my normal.' And just as my mother knew no different, neither did I.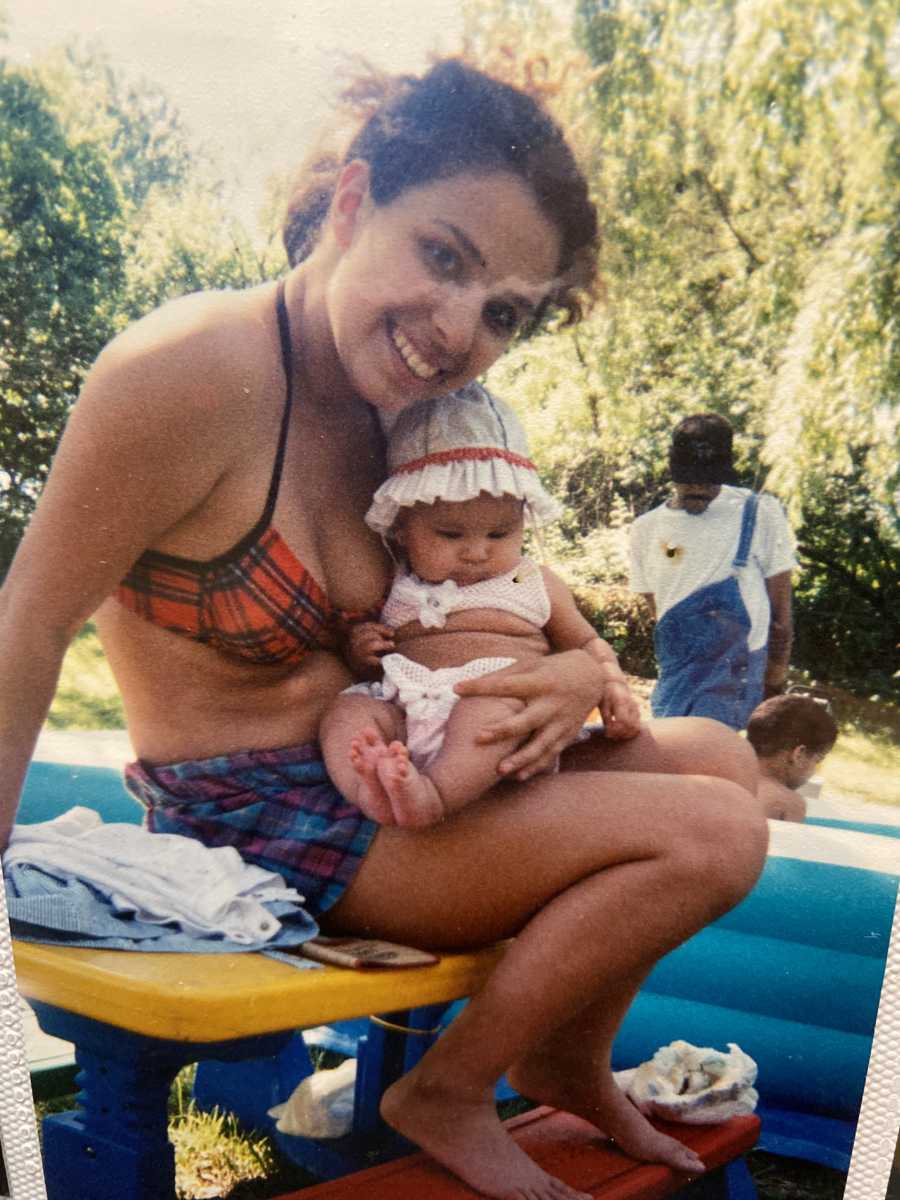 Becoming a Mom at 17 and having three kids by the time I was 20, I wanted better for my children. I started my own business at 18 years old and was completely motivated by giving my kids the best life I could. Over time, I grew that business into a six-figure company. I was able to give my kids a house (complete with a dog), private school, and vacations. What I also was giving them was a house like the one I grew up in, filled with fear, domestic violence, and dysfunction.
I remember finding this little metaphysical store. To this day, I don't know how I found it, but it was the start of my spiritual journey. A journey that would take me down paths I never intended to go down, but ones that have provided healing and insight in ways years of therapy never did. It began with a little book called You Can Heal Your Life by Louise Hay.
I never imagined this path and a little book would give me the confidence to leave my abusive marriage, but I was finally free as a bird after 13 years. I could do what I want, when I want, and how I want. Then, as life is impermanent, one night changed my life forever. That night I almost lost one of my children to a very serious suicide attempt. I remember my emotions being so intense. I felt numb. My deep inner knowledge knew I needed something to help me cope with this. I had just found yoga, and I attended a talk my yoga instructors gave a few weeks before. The talk was about 'how no one can hurt you.' This talk left me thinking for weeks after, and I knew instinctively, I had to get in touch with her.
I'll always be grateful for Lindsay, the amazing woman who spent days and hours on the phone with me, explaining to me how my suffering was 'coming from wanting things to be different than what they were.' I laugh now because at the time I thought she could read my mind. But I now know that's where all our suffering comes from. She guided me to find meditation teachers, and that's what changed my life forever. Meditation has been my secret weapon that has helped me end my anxiety, give me insight, and get me through one of the hardest times of my life.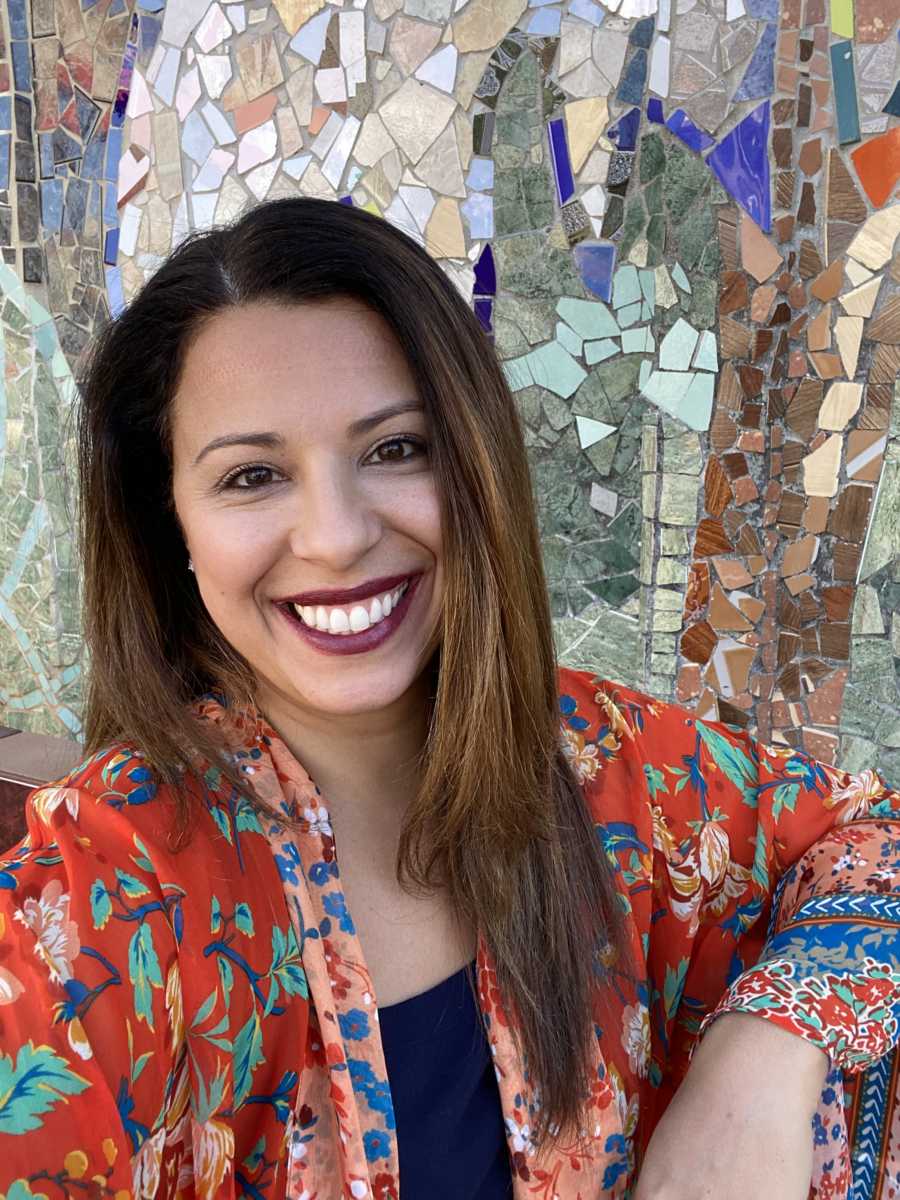 I intend to use meditation and eastern philosophical teachings to help bring more good to the world, heal myself, and give others the same tools that saved my life and set me on a path of peace and happiness. This past year, I worked with my Senator to help create a law to help victims of domestic violence file reports easier in the state of New York. Together we passed it, and my Governor signed it into law in September of 2019. I came up with this idea on my meditation cushion. And I intend to use these teachings to help other women get through times in life, and use mindfulness and meditation to connect with their children in deeper, more meaningful ways. I never understood people who talked about finding their bliss and doing something even if they didn't get paid for it until now. I found my bliss and I hope you find yours."
This story was submitted to Love What Matters by Angela Rivera-Accomando of Haverstraw, NY. You can follow her journey on Instagram. Do you have a similar experience? We'd like to hear about your important journey. Submit your own story here. Be sure to subscribe to our free email newsletter for our best stories, and YouTube for our best videos.
Read more powerful stories from courageous women:
'Nobody else will ever love you.' I tried to jump out at a stop sign. But I was stuck. This was my 'destiny.': Woman overcomes traumatic childhood, abusive relationship to find her 'soulmate'
'Why would she do this?! She's such a pretty girl.': Woman recounts suicide attempt after devastating breakup by swallowing bottle of Tylenol'
'Mom, I need you to know I love you. But I can't do this anymore. I'm at a bridge. I love you.': Mom recalls the 'unbearable' emotion learning of son's suicide attempt, 'I am NOT okay'
Do you know someone who could benefit from this story? Please SHARE on Facebook to let them know a community of support is available.