"'I'm afraid I won't learn how to read because my parents don't know English,' I told my kindergarten teacher when I realized I was 'different.' At a young age, I realized I did not have parents who could help me with my homework assignments, and I was on my own. After all, they were working multiple jobs to put a roof over my head. When I was just five years old, I began to realize the challenges of being an immigrant in the United States. I never knew those words would change my life.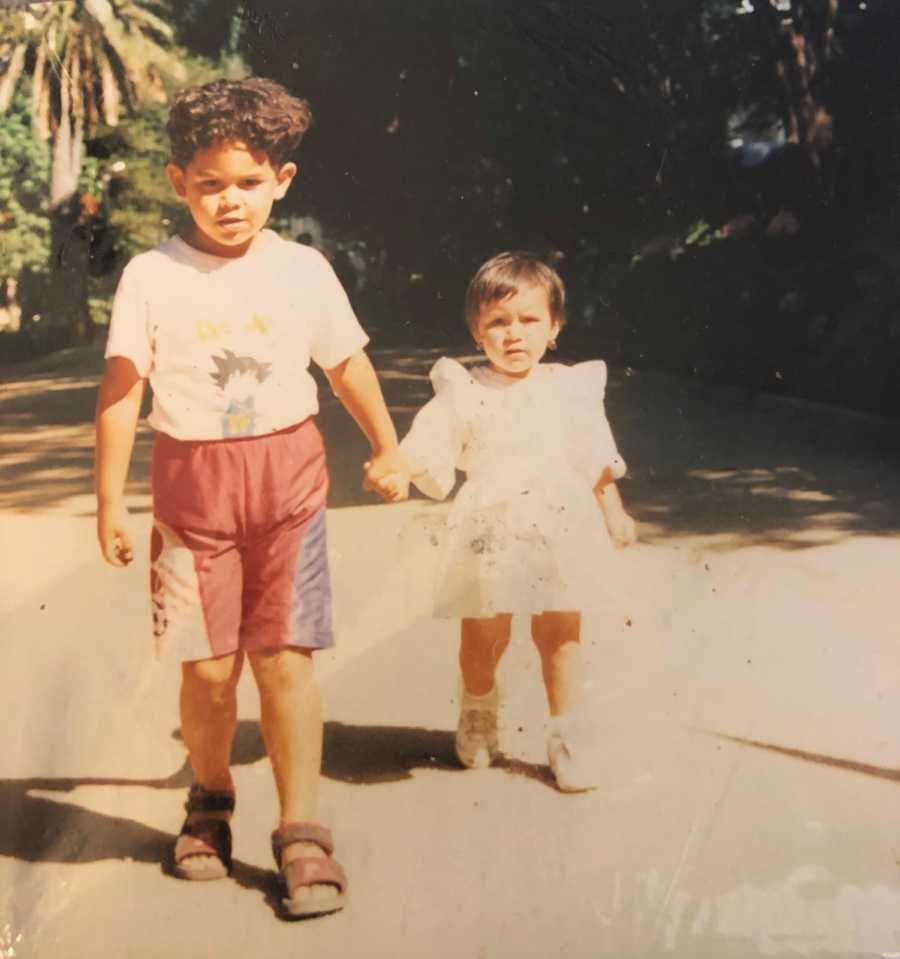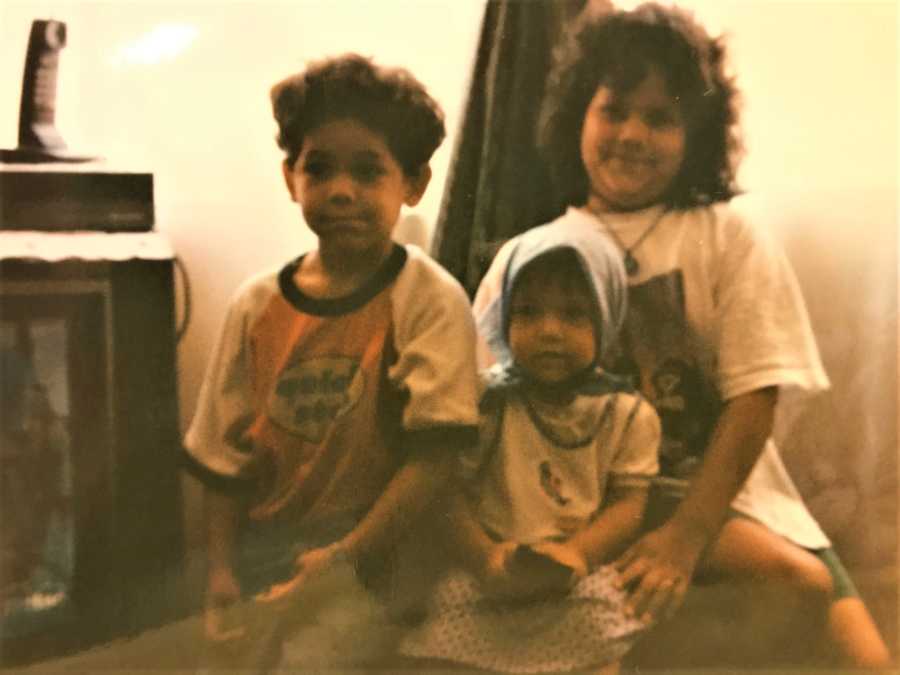 'Akchew!' was the first sound I created that morning, as I woke up to my mother wiping away the grey, melancholy dust and bringing in the sweet, lavender smell of her cleaning supplies, which epitomized her congenial personality. 'Get dressed!' my mother shouted. I scurried my legs to my drawers to put on my faded jeans and purple tweedy shirt. After I struggled to put my stubby legs in my jeans, the next challenge was putting on my shoes. I looked down at the Velcro I just snatched and felt a smirk indent my face, only to quickly look up and find my mother chuckling. She un-snatched the Velcro and properly placed each shoe on its proper foot.
The day grew old as we were walking past the naked streets, heading to the grocery store. My story was soon interrupted by the ringing noise of the foreign object she had in her purse. Her feet were quickly on the race track, just after the forty seconds on the phone. 'Where are we going?' I asked while she held my hand, guiding my body towards a destination. 'Mrs. Leslie's house. Now, come on. We don't want to be late!' she responded. Time was the thief of that moment, and her phone was its friend.
When we finished our march to her job, my mother fussed through her keys and handed me the Windex and paper towels. She slogged upstairs, while creating a trail that followed her to the laundry room. I plugged in the vacuum, and its mouth sucked away the old filth of the trail left behind. After finishing the backbreaking work, we still had our four-mile walk back home. We would take a taxi, but the money would be better off used to put dinner on the table the following day.
On our silent journey back home, all I could think of was how thankful I was my mother noticed my shoes were on the wrong way. Suddenly, the silence stopped. 'Claudia, can you do me a favor?' she said, in her soft, cherubic voice. I nodded so fast my brain was about to fall out of my head. 'Now, you promise me you will do whatever it takes to make the most out of your education. Make all your dreams come true, and don't end up like me. I want you to become something else, something more.' I was bewildered by the words that just came out of her mouth. All I ever wanted in life was to have my mother's characteristics: compassionate, hardworking, independent. 'Can you promise me that?' she added. I looked at the warm chestnuts adjacent to her nose, to see a river drizzling down her gentle face. 'I promise,' I responded.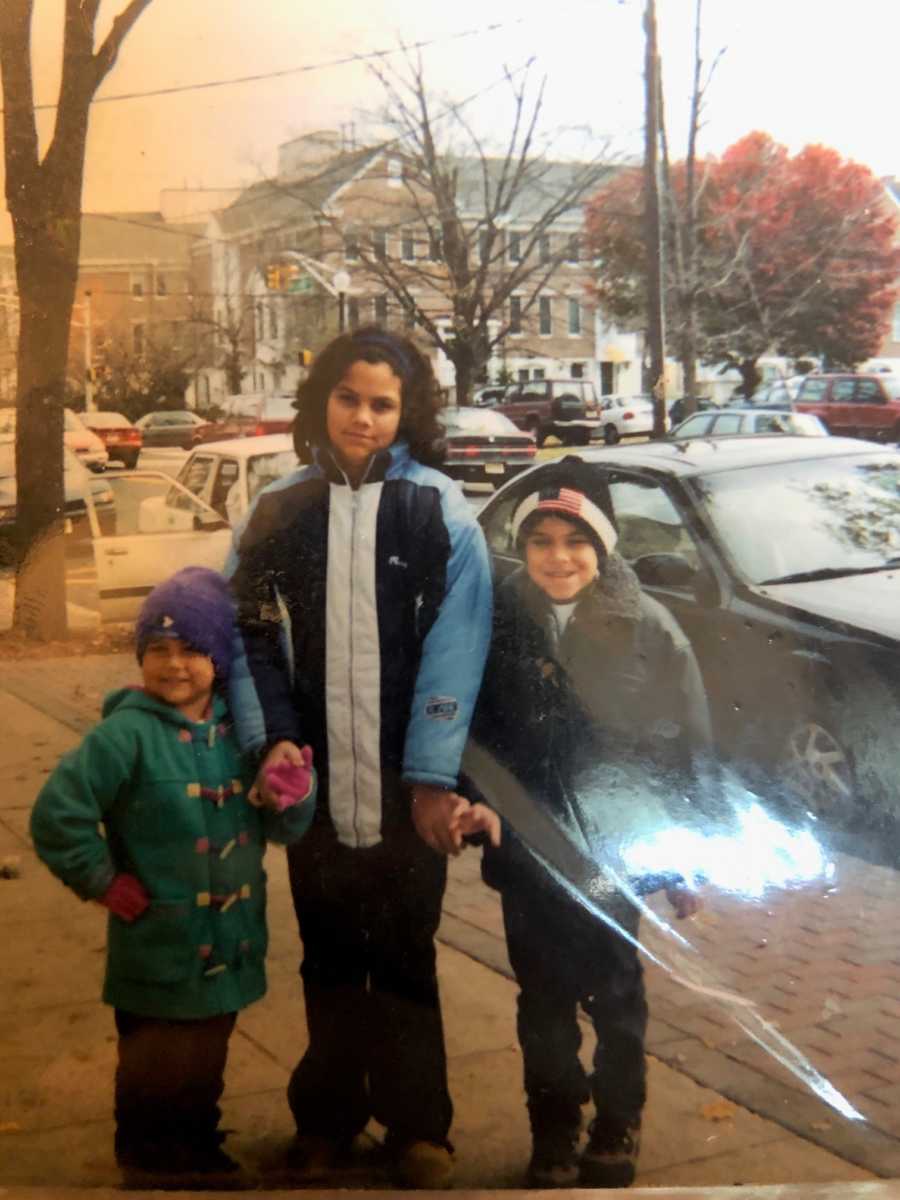 It wasn't until watching the HBO movie 'Spanglish' (about a Mexican mother immigrating to Los Angeles with her young daughter, Cristina, searching for a better life) that I was inspired to pursue higher education. I, too, wanted to be like Cristina and receive a college-level education at a top university, like Princeton University.
I asked my mother to take me to the nearest library to use their computer to research this thing called 'college.' I was making sure I was going to do whatever it took to make it to college. I started writing my admission essay right away because Cristina did that to make it to college, but I had no clue what to write about or how to find the essay topic. The entire summer before my first year of high school, I googled 'how to make it to college,' but I was still lost.
I marched into my guidance counselor's office the first day of my first year of high school and said, 'I want to go to college. How do I get there?' But I was quickly turned away because I was too 'young' to start thinking about it. I knew in my gut that was the wrong answer, and I would figure it out even if I did not have help. Every week from my freshman year to my senior year of high school, I spent 2-4 hours researching how to make it to college.
College was rarely discussed in my classes, so I did not know of anyone else looking into college. It wasn't until I started talking to my friends who were in honor classes — I never even knew honor classes existed — that I started hearing more conversations about what their teachers were telling them about how to get into college. From speaking with my friends, I realized my next step was to get into honor classes, because they talked about college. But that turned into another challenge.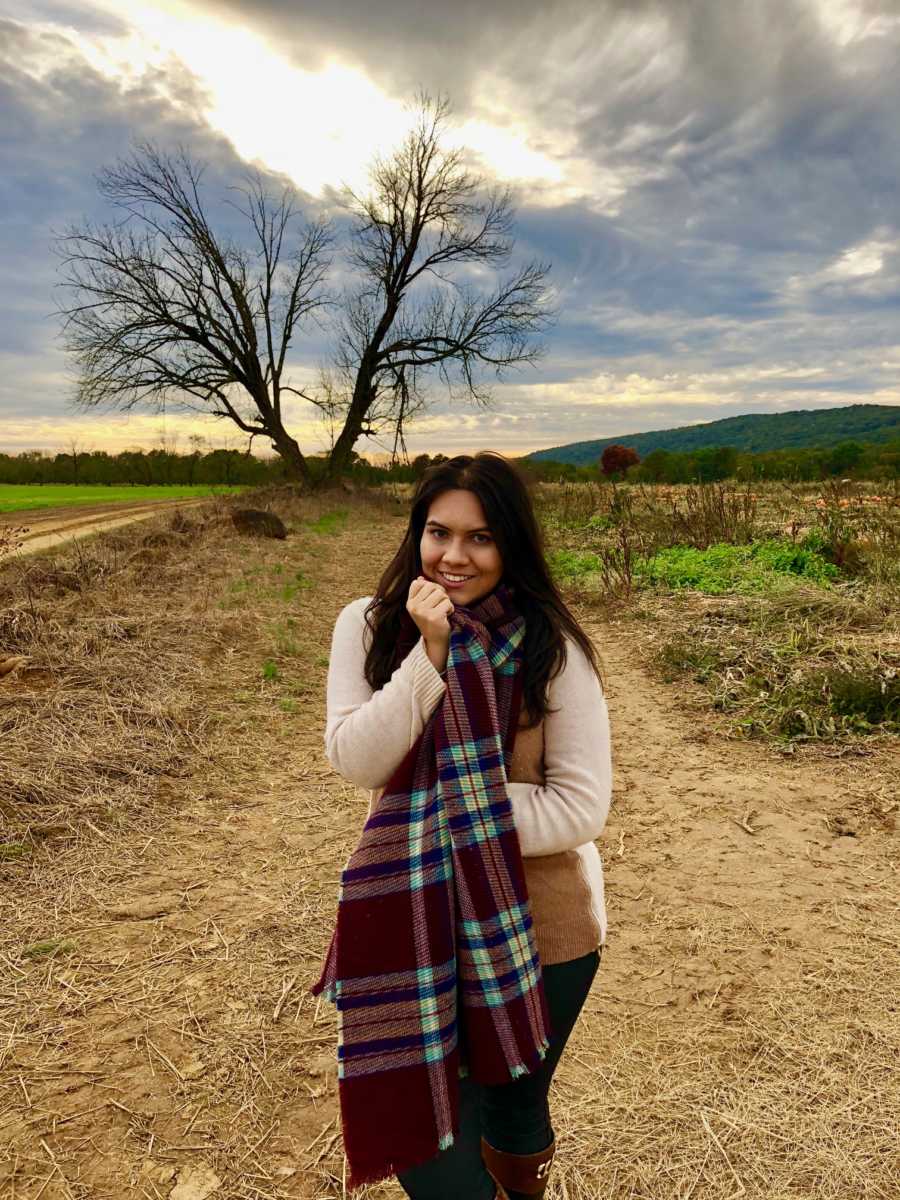 When I was afraid of not learning how to read in kindergarten, I was put into special education classes, starting in the first grade. The school system was supposed to test my academic ability every couple of years. Still, I was never re-examined until the end of my 7th-grade year– which already put me at a significant educational disadvantage, because what is taught in special education classes is far less than the mainstream curriculum content. After getting my Masters Degree from Rutgers University, a top university in the United States, I learned I was put in special education classes but never had a learning disability. Having parents who did not speak English as their native language, I did not have much advocacy.
When I got to my high school years, although my classes consisted of some special education and some mainstream classes, when I was looking into applying to honors classes, it was unheard of for someone enrolled in special education classes to be in advanced classes. I knew the odds were against me, but I would not let it deter me from my goal of making it to college. From a young girl who was afraid I would not learn how to read, the first honors class I wanted to apply to for the second year of high school was honors English. During my first year of high school, I tried my best to be the top student in the class, to get recommended for honors English. Once your teacher provides you a recommendation letter and you've received high marks, you are accepted into honors English for the following year. To my surprise, my hard work and dedication paid off when my English teacher, Mr. Molve, put in an honors recommendation. I was so ecstatic I was one step closer to making it to college, because by having a recommendation letter in addition to my honors application, by my second year of high school, I would have an honors class.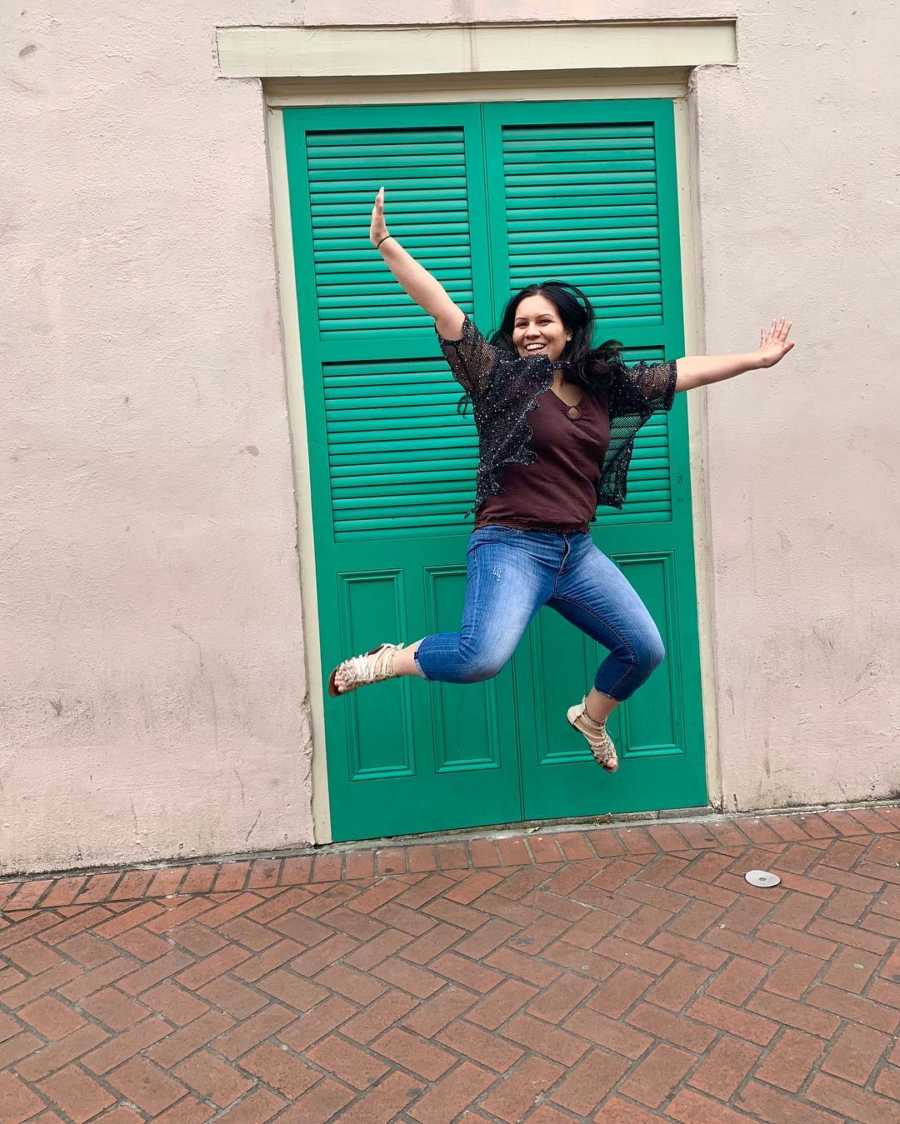 'Buzzzz, Buzzz, Buzzz,' my phone rang. I saw my friend Melissa calling to see what my class schedule was for our second year of high school. She read down her class schedule, and I heard 'honors English.' I was elated, as I knew I had honors English on my schedule, but I wanted to see if we had the same teacher. I quickly ran across the street and looked inside my brown mailbox to find a small, white envelope. I tore the envelope and took the thin, white paper out of it that had my class schedule. I couldn't believe my eyes. I read my schedule to Melissa to make sure I was awake and seeing it correctly, making sure it was not sent to the wrong person. My schedule read 'English.' Not 'honors English,' just 'English.' This happened to me every year, up to my third year of high school. I would receive a recommendation for being placed in an honors class, but I never had it in my schedule.
While I was part of a system made to oppress me, I made it my mission to do everything to make it better. When I was 15 years old, I advocated for myself in front of the board of education to inform them of the wrongdoings regarding my class schedule and the school culture not informing students about their next steps after high school early on. To my surprise, they listened.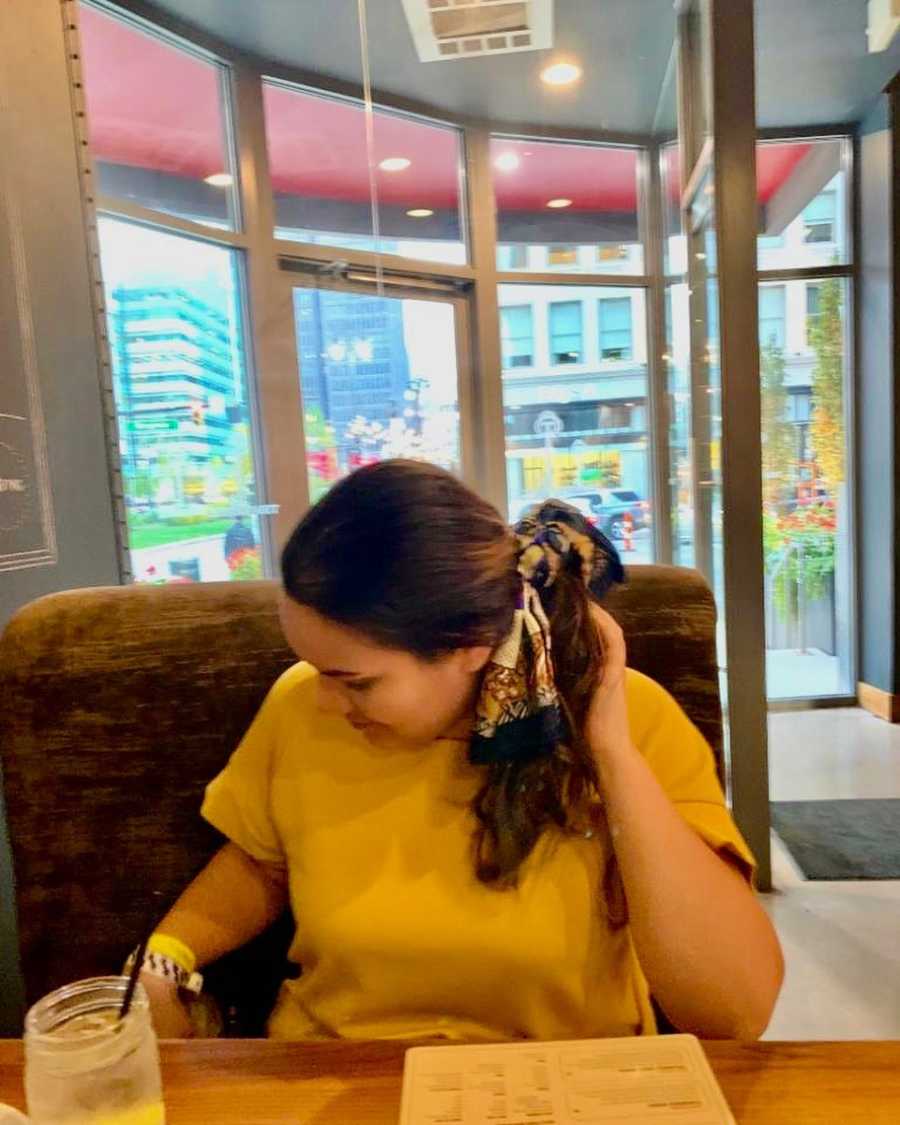 By my last year of high school, I was enrolled in advanced placement classes (more advanced courses than honors). I wrote and implemented a policy aiding international students in the transition into the school system. I also founded a college access boot camp, where I delivered a step-by-step process on applying to college. After my years of research, my hard work paid off as I received a full-ride scholarship to Rutgers University, a top university in the United States.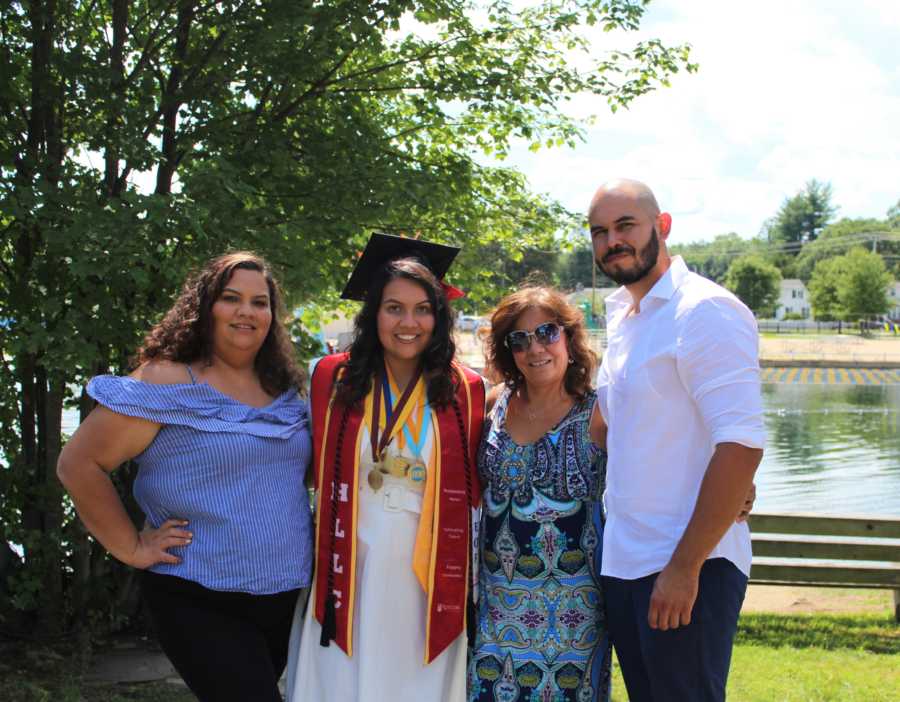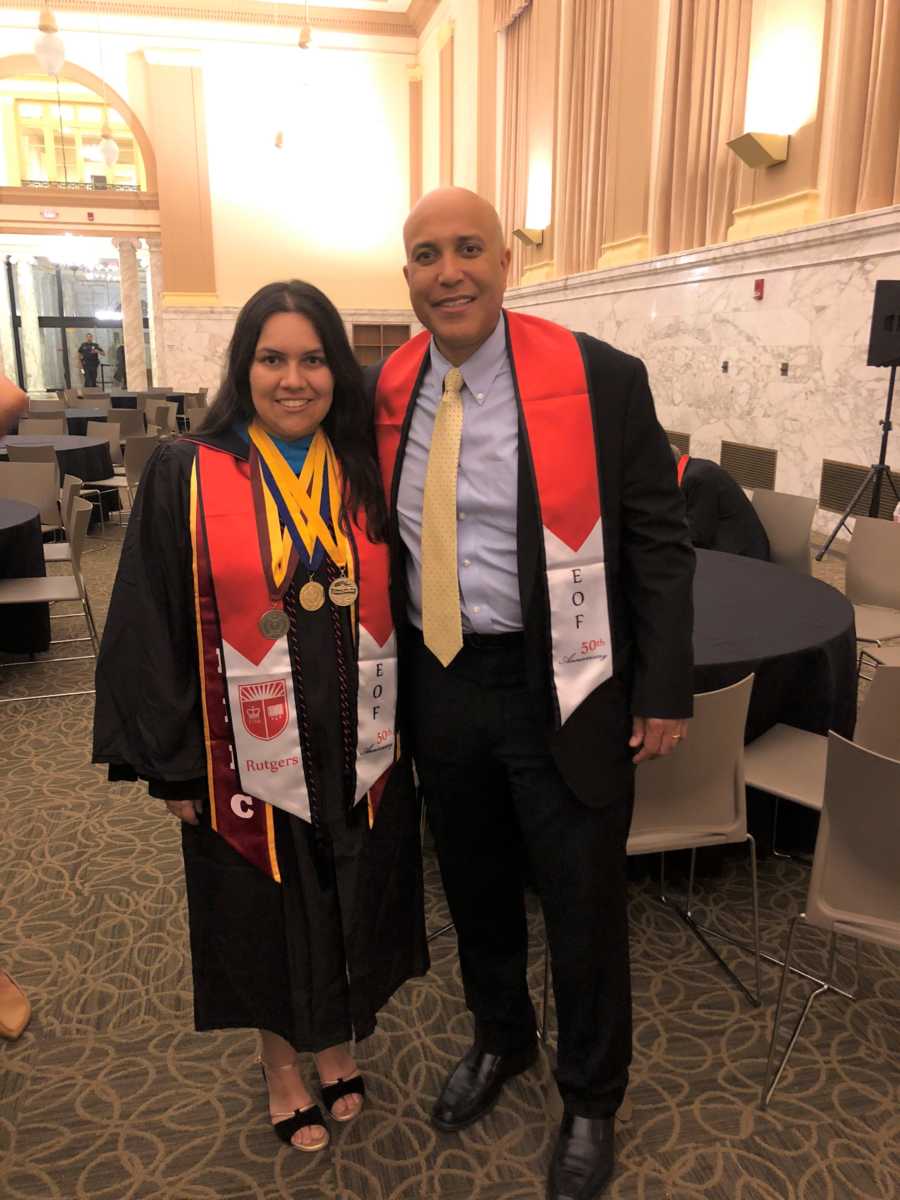 I became the first in my family to graduate college. I ranked third in my overall undergraduate graduating class. I received my Master's degree by the time I was 23, and I graduated with a 3.96/4.0 GPA. While in college, I landed ten internships at top non-profit and corporate companies, while also leading an international campaign in collaboration with the United Nations. I continued my work helping other students from low-income and underrepresented backgrounds navigate the college process by founding an organization called FlairNow, where I helped over 400+ students across the nation. I am continuing FlairNow, by creating an app where students get matched to scholarships and career opportunities. I also became the first in my family to obtain a professional job, as a consultant in New York City at a Fortune 500 company.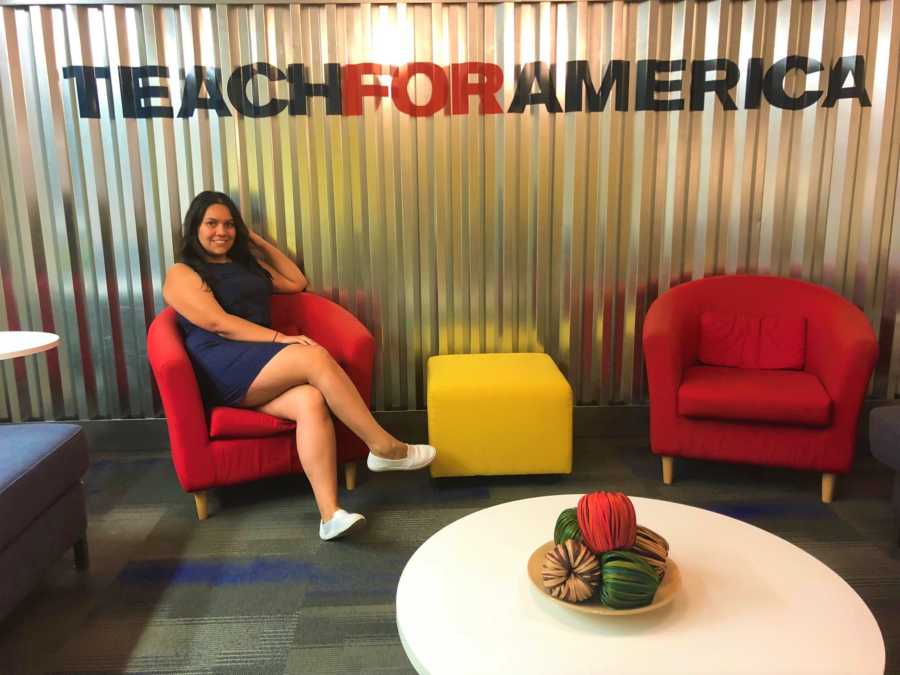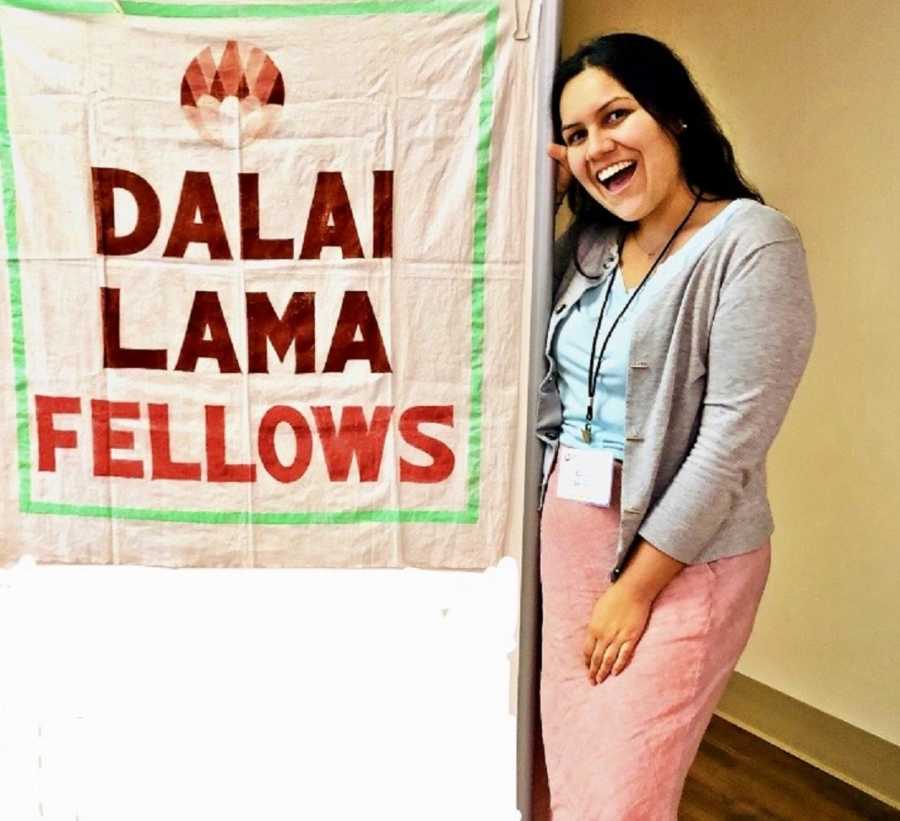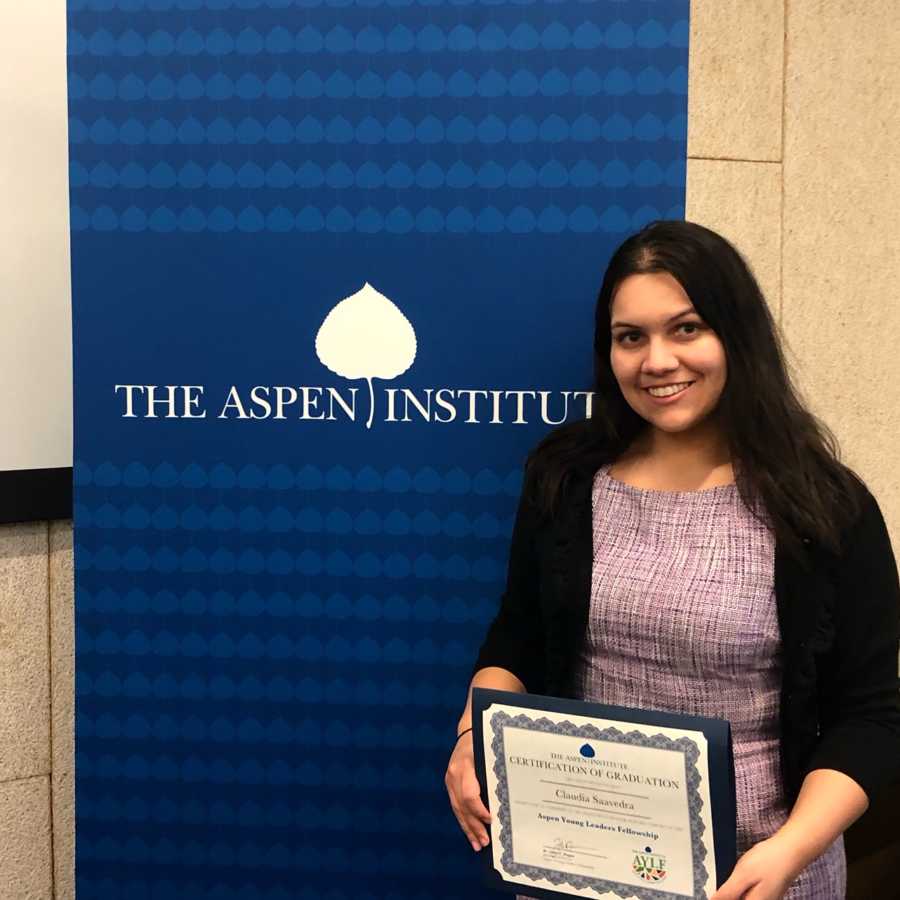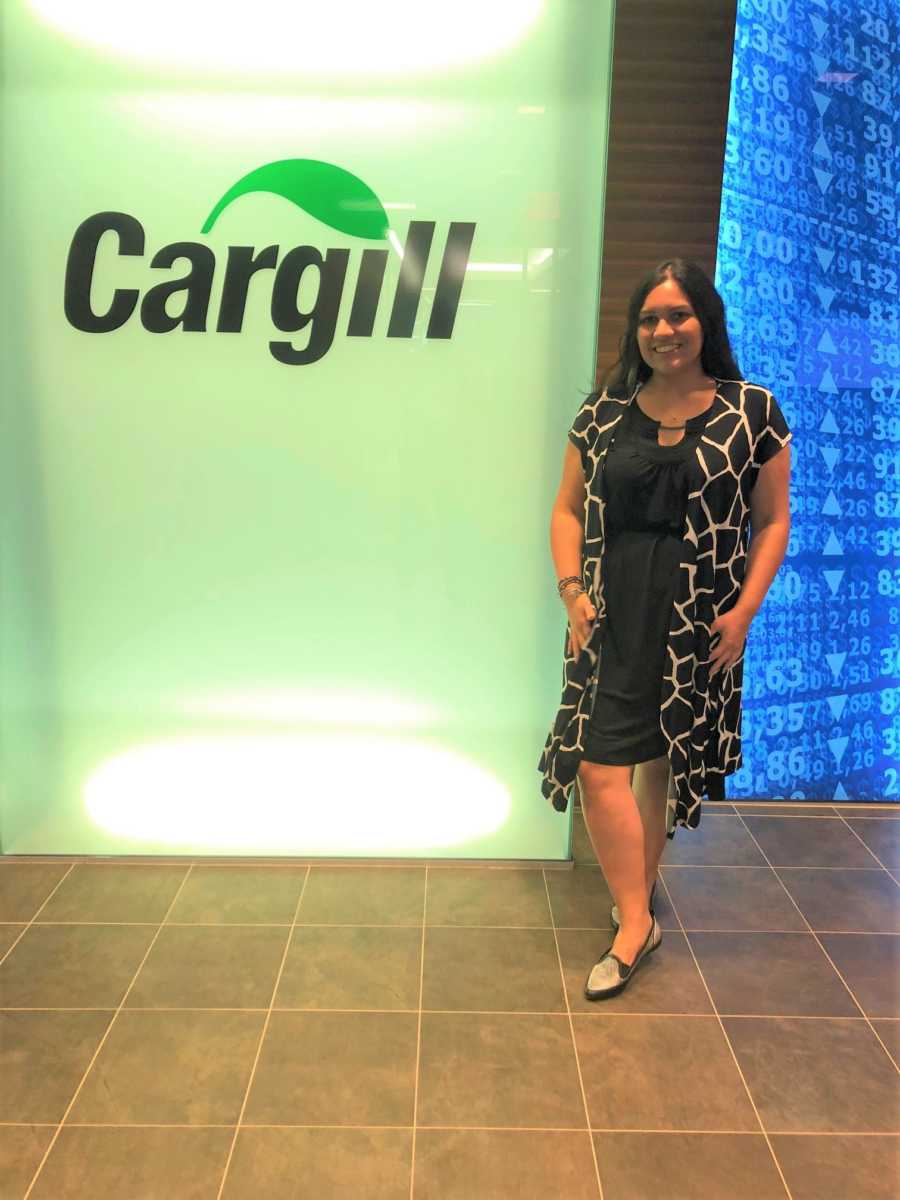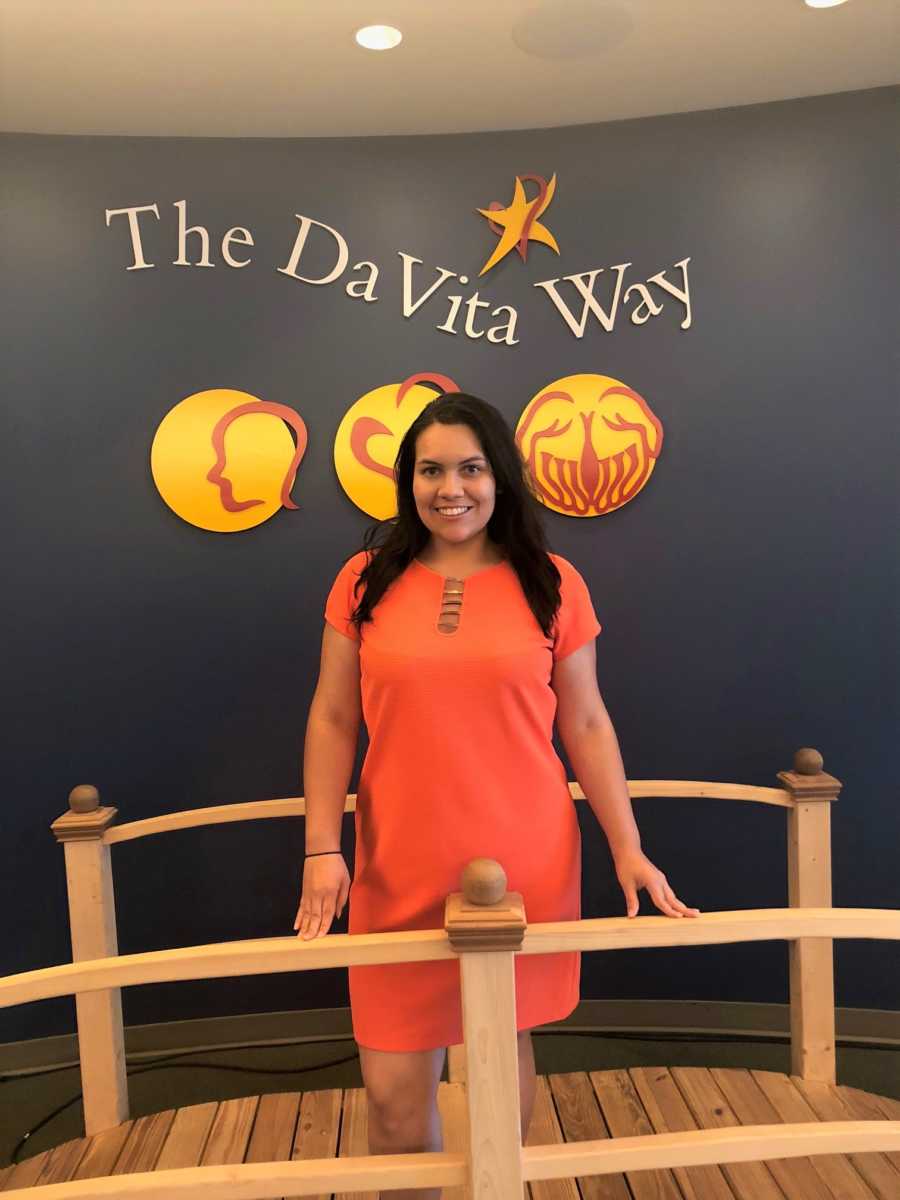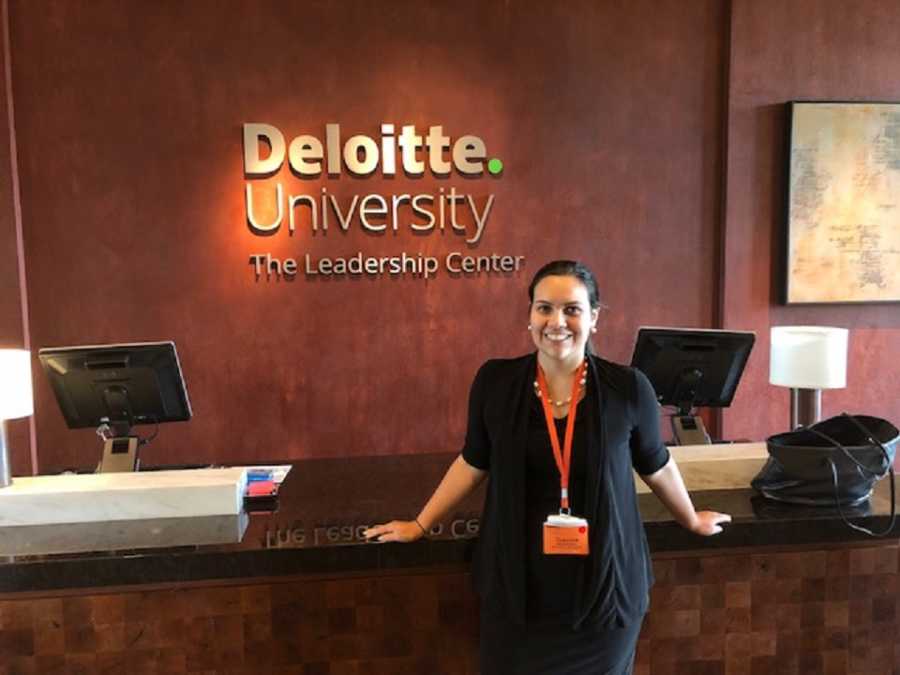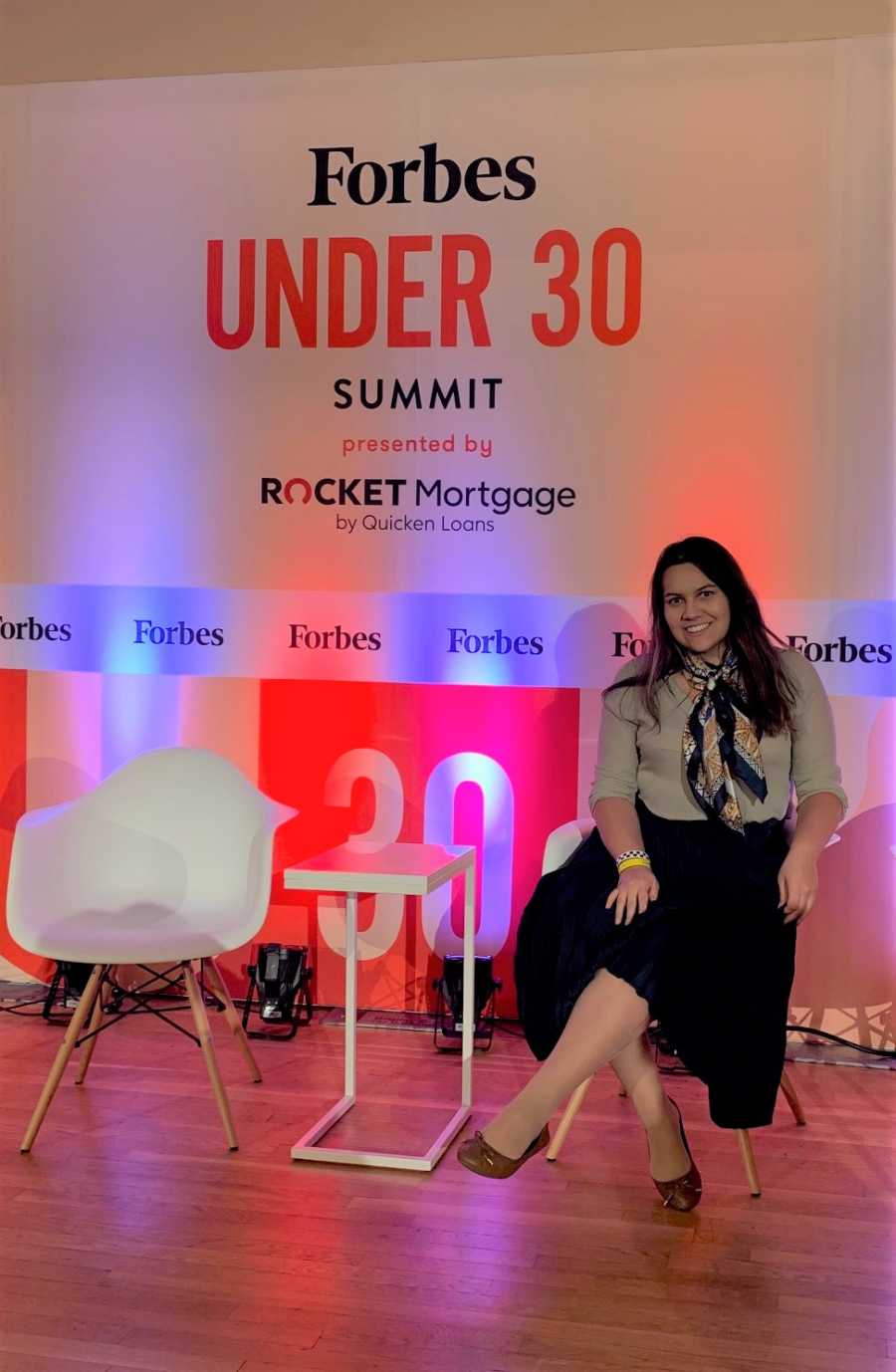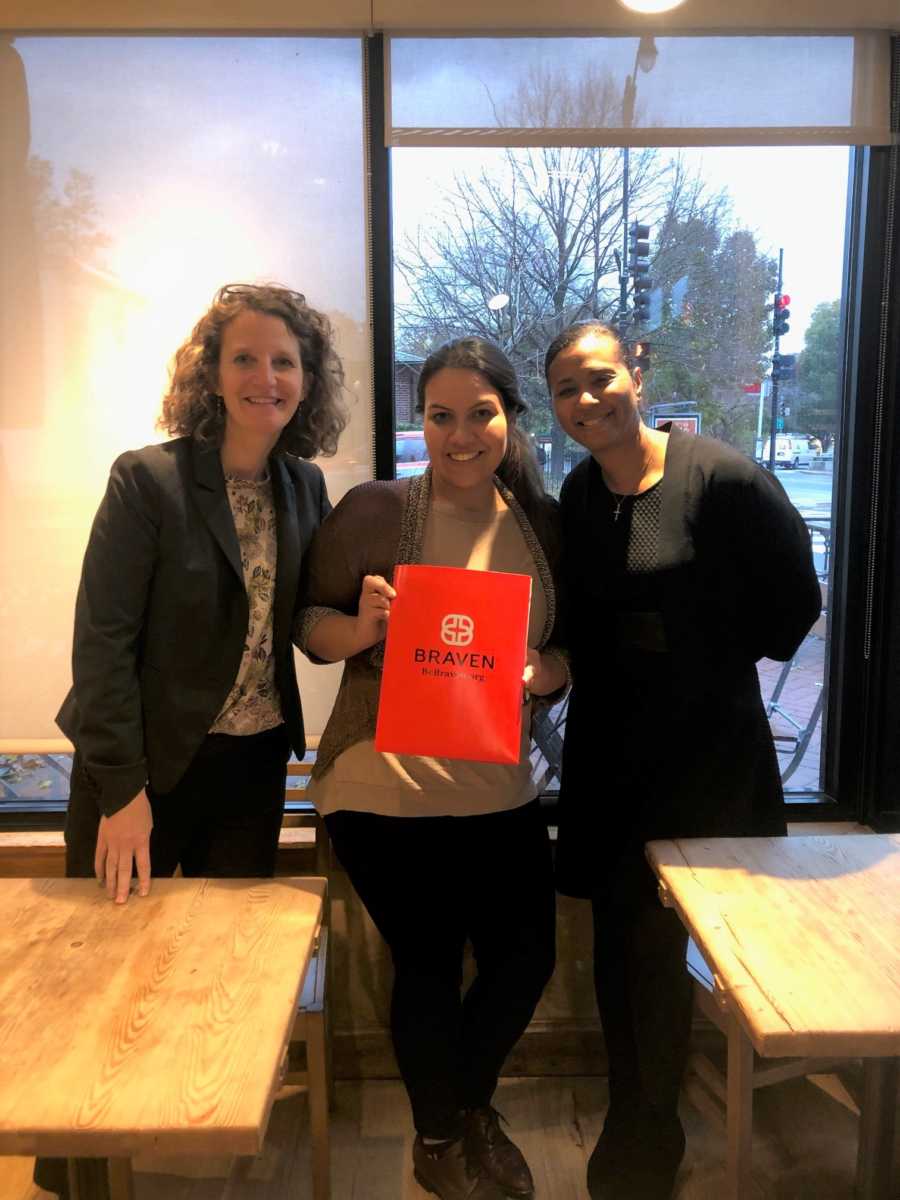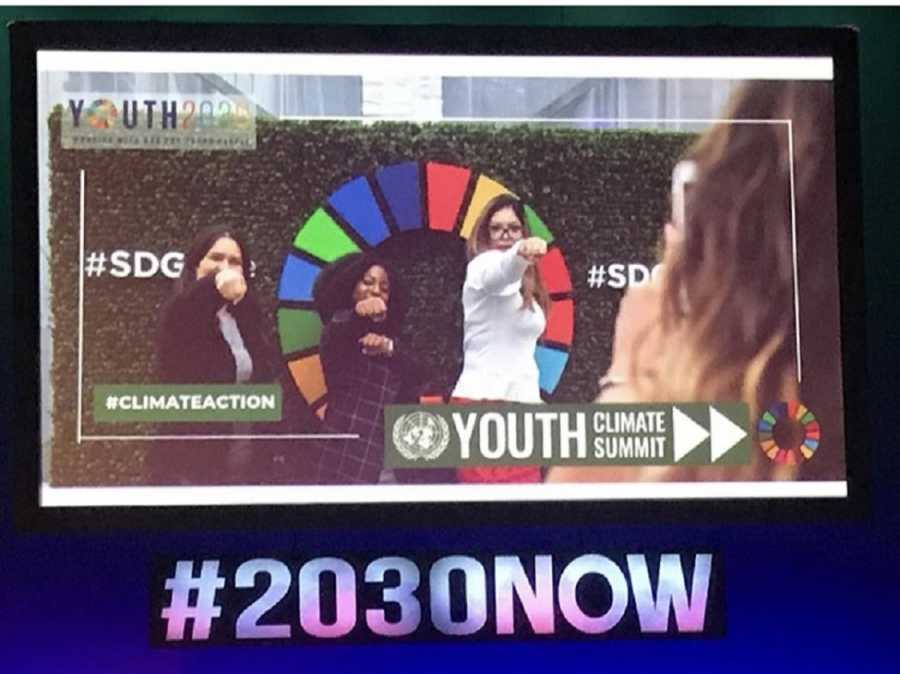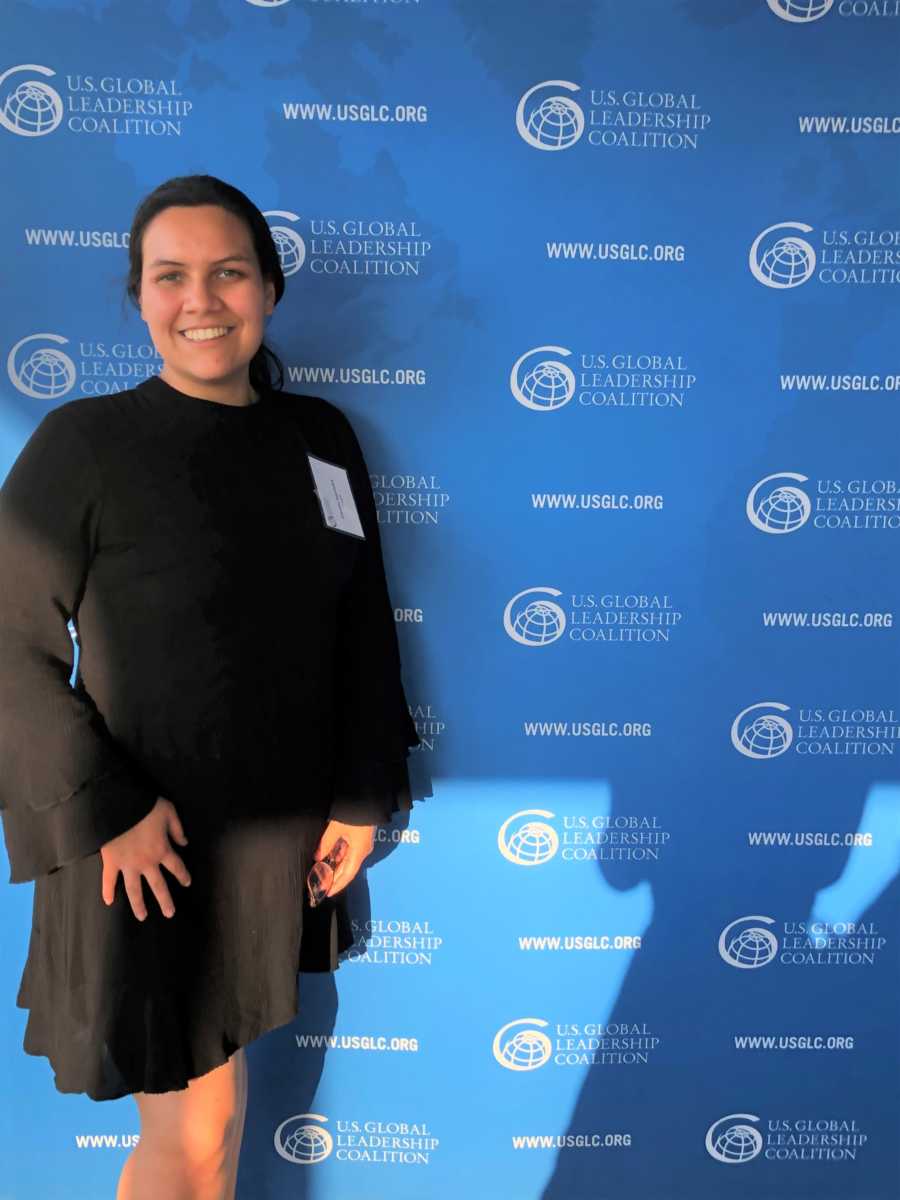 The obstacles I faced being an immigrant made me stronger, better, and wiser. At first, I thought to be an immigrant and a first-generation college student was an obstacle, but now I view it as a strength. Your challenges are your strengths. Being the first of many allowed me to have a growth mindset of navigating ambiguity and challenges. Never let the obstacles you encounter break you down. Let it build you up and fuel your passion for making the world a better place. Never shy away from letting your voice be heard. Always make the world better than you found it.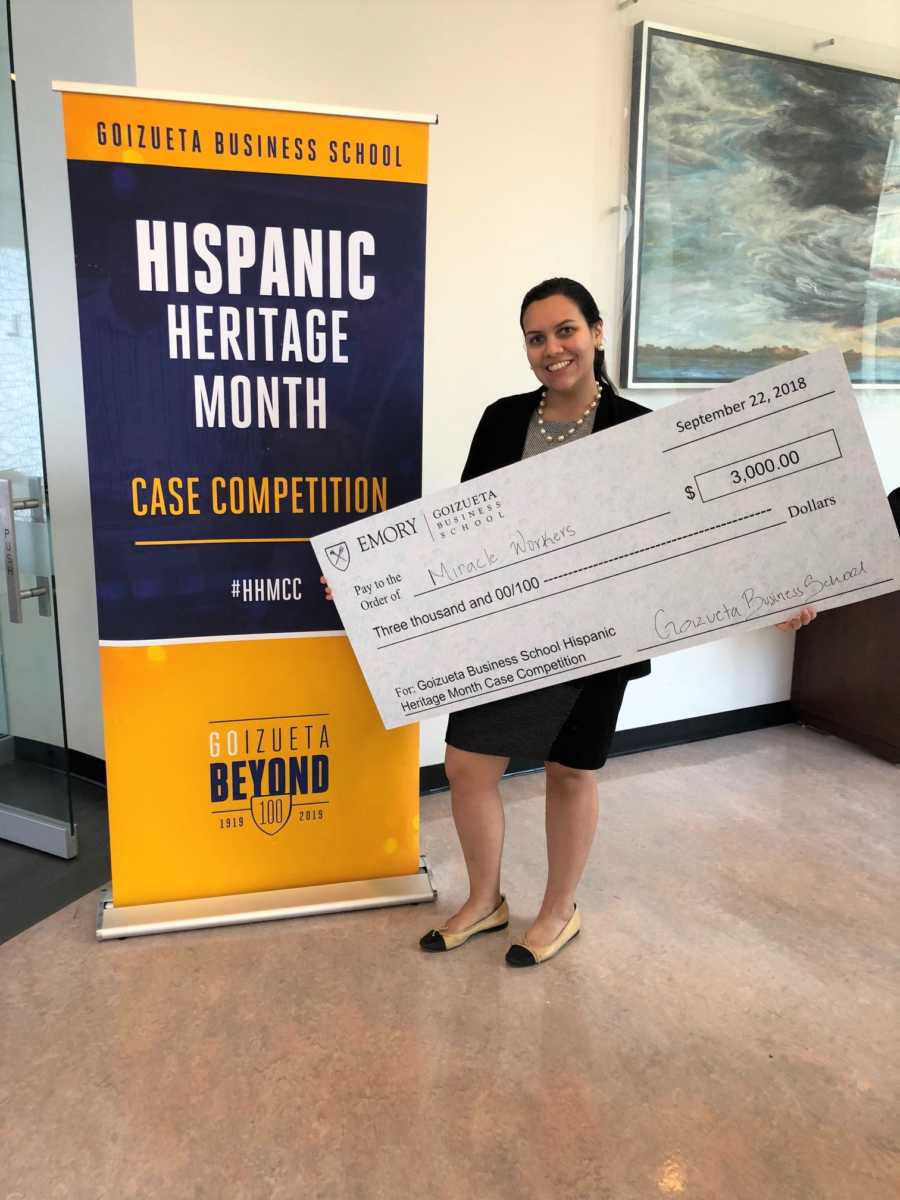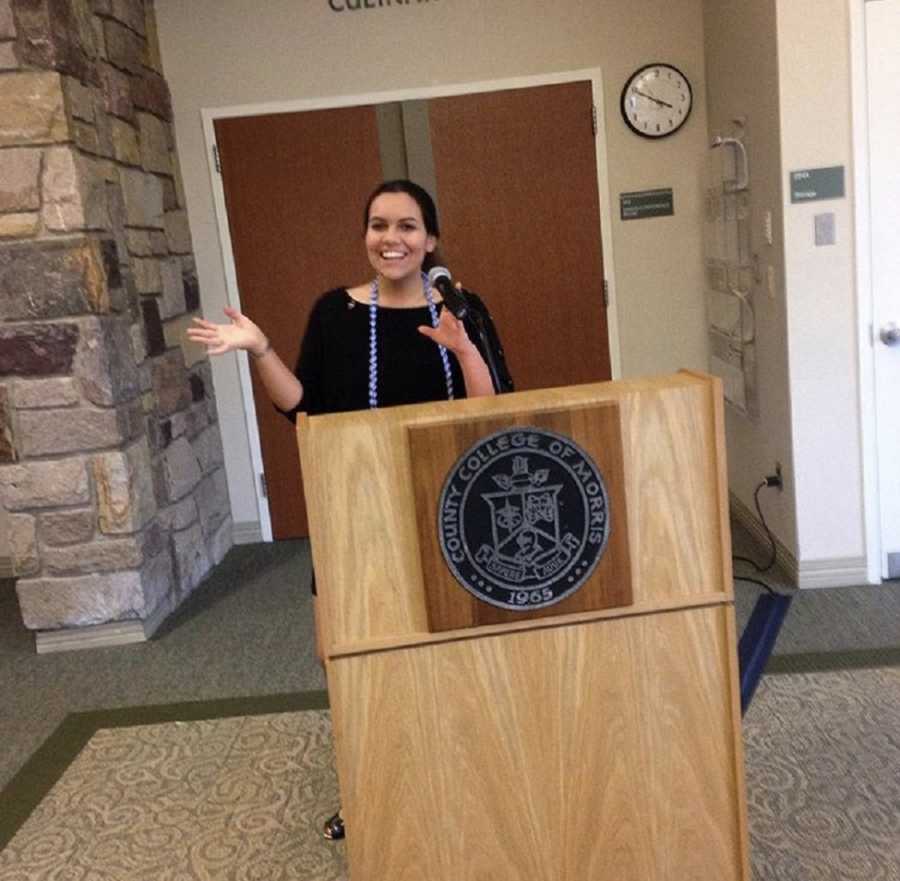 Although you may have encountered obstacles to access opportunities, create platforms that provide opportunities for those behind you. Although the world sometimes won't show your capabilities or possibilities, keep dreaming, keep doing, and persist. Don't be afraid to ask tough questions. Don't be scared to ask for help. Always seek new challenges, even if you think you will fail, as those will be your greatest lessons. When you fail, get back up and try again. Envision what you want in life every day, because one day, it will come true. Make sure to write down your goals, and be flexible in having your goals shift, because you have the power over your impact and destiny."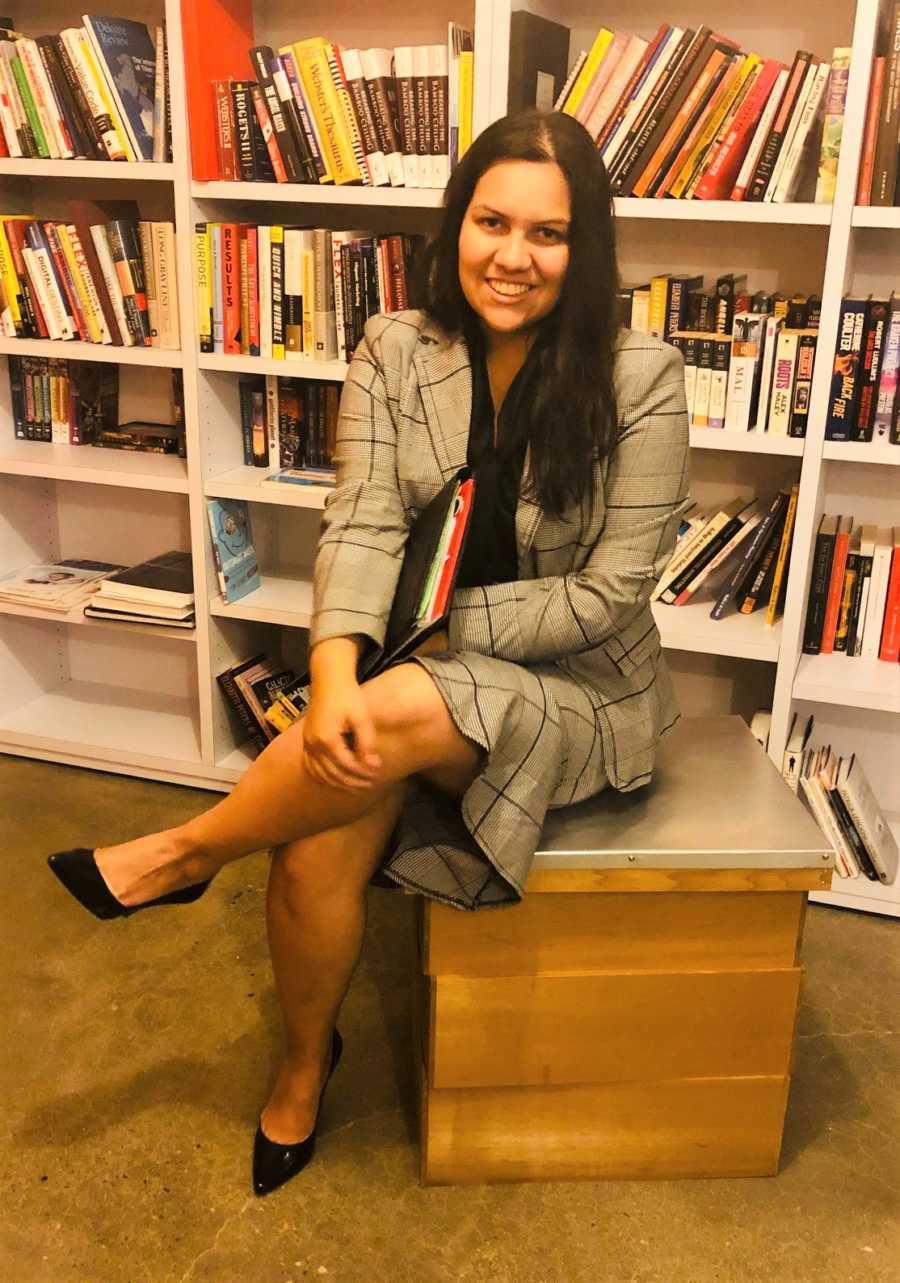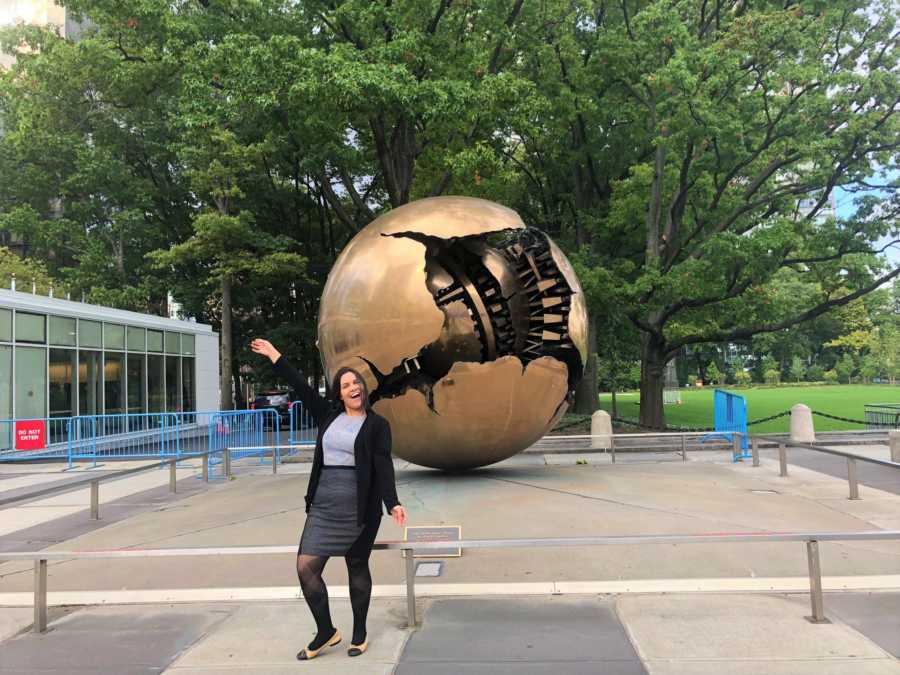 This story was submitted to Love What Matters by Claudia Saavedra. Do you have a similar experience? We'd like to hear your important journey. Submit your own story here. Be sure to subscribe to our free email newsletter for our best stories, and YouTube for our best videos.
Read more powerful stories like this:
'We received a knock on the door by a local sheriff. 'We're taking all your things.' The movers packed our belongings into cardboard boxes.': Homeless student becomes high school, college graduate
'Maybe it's time to change your major.' I couldn't turn to my parents. I'm happy I didn't listen to that advice.': Daughter of Mexican immigrants becomes first generation graduate, inspired by brother's illness
'What is it about this young man? I could not put my finger on it': Assistant principal helps student be first in his family to graduate high school
Do you know someone who could benefit from this story? Please SHARE on Facebook to let them know a community of support is available.