"One day recently, my daughter decided to comb my hair and dress me up.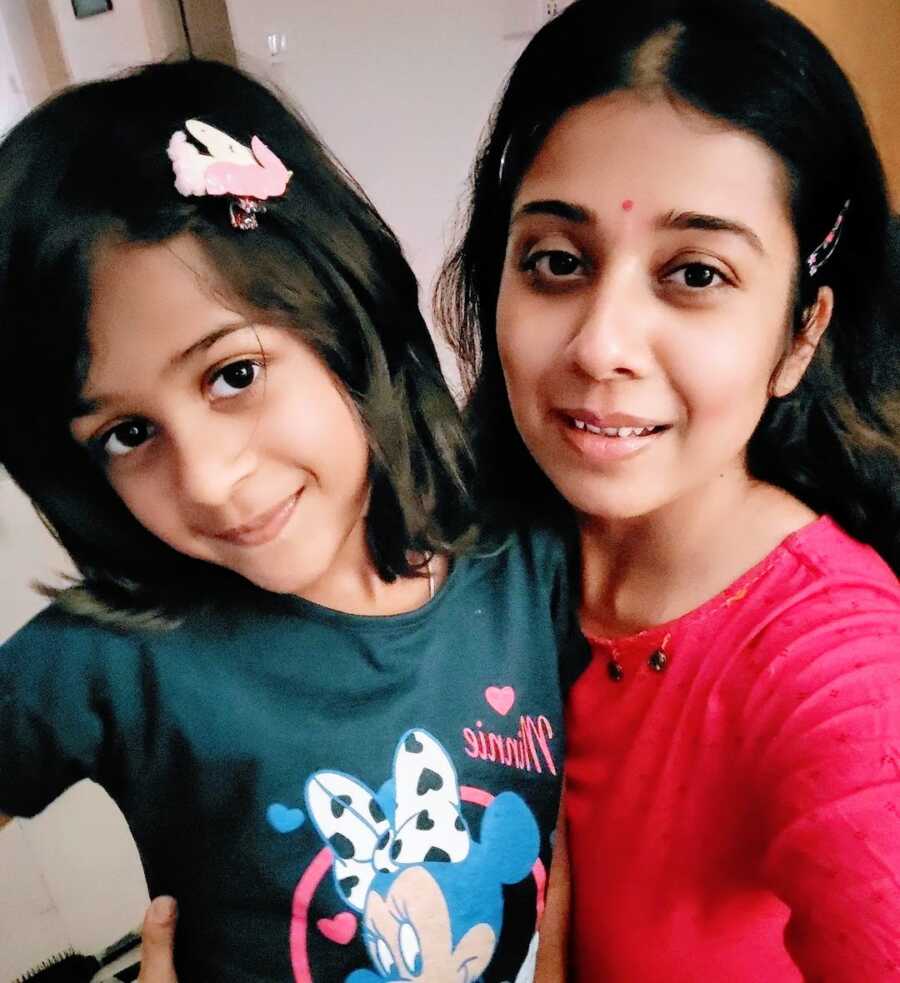 She wanted to doll me up just the way I doll her up.
I kept saying 'Ouch!' as she kept combing through the tangles in my hair, and then she wisely told me, 'Now you know how it feels when you comb my hair.'
That was a humbling experience!
I got to experience what it feels like for her.
Always being in a state of rush and trying to get her ready for her online classes, I usually comb her hair in a rush, and this activity of being on the receiving end of it made me realize, I need to pause, slow down, and be gentle with her while combing her hair.
Also, notice the silly clips on my hair—I usually insist on placing the clips the same way on her hair, as it comes into her eyes otherwise, but she hates that and usually adjusts the clips again to her liking.
This made me realize though our intentions as parents can be well-meaning, they sometimes are not liked or appreciated by our kids.
Kids have their own independent spirits, and we should not try to mold them as 'mini-me' versions.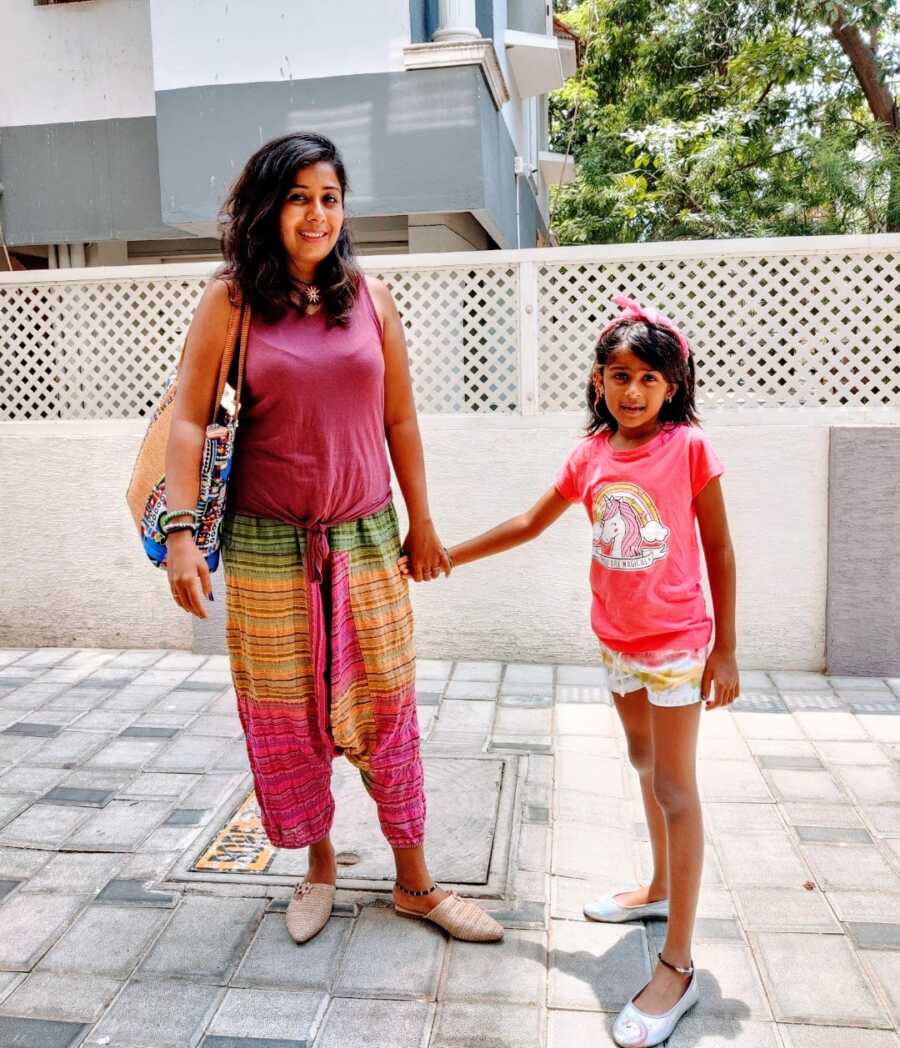 We should not force our beliefs onto our kids and should allow them to have the space to make their own mistakes and make conscious choices.
Also, I didn't want the center partition in my hair nor the clips, but she didn't give me a choice and said, 'This is how you style my hair, and you don't give me a choice.'
It was an eye-opening activity for me to take into consideration her choices and wishes for the way she wants to dress up and not enforce what I think is best for her always.
Parenting does teach us a lot, and we grow so much more as parents and individuals through this process, if only we are open to it.
So next time, instead of getting defensive when your kids give you feedback, pause, introspect, and see if you need to make changes in your approach.
This experience has taught me that it is important as parents to put ourselves in our children's shoes before we react.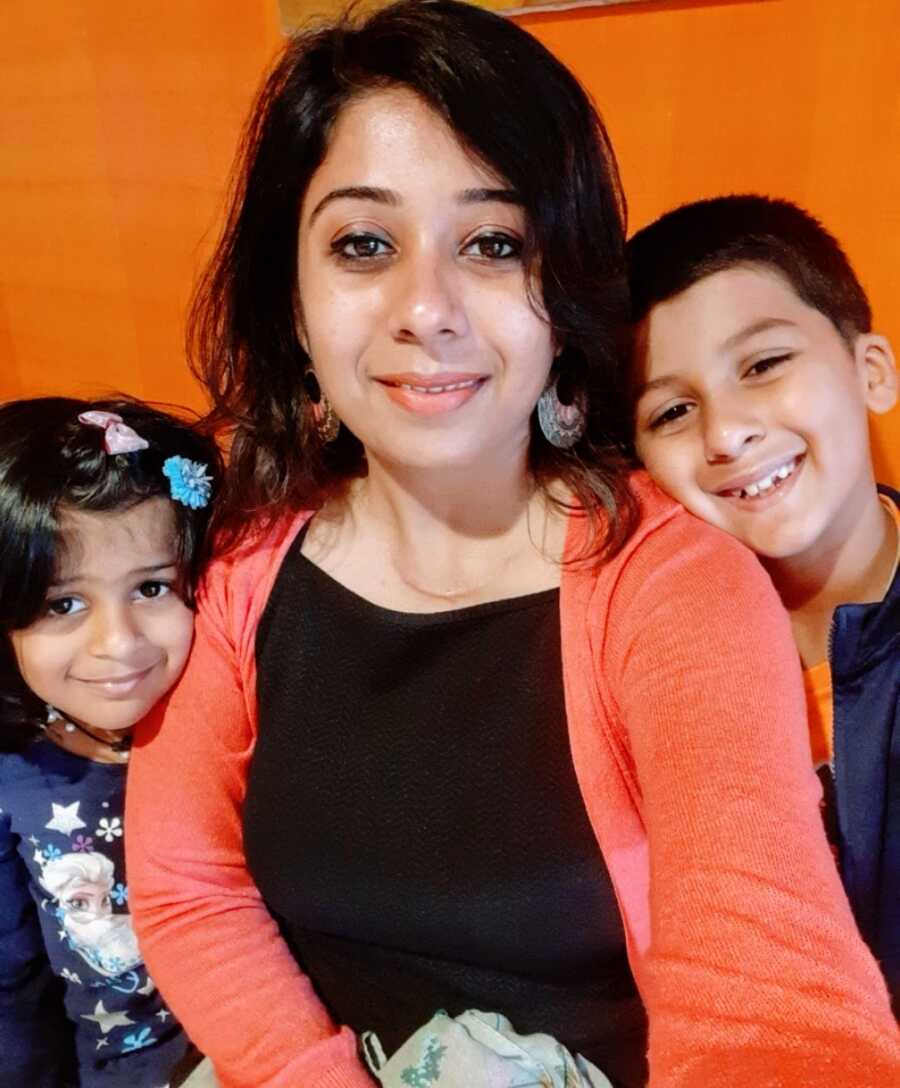 Next time our children say something to us, we need to consider it and not just dismiss it because we are the authority figure.
The biggest mistake that most of us make as parents is assuming we know what is best for our children.
If we stop to have an honest conversation or role-play with them just like I did with my daughter, we would be able to understand their perspective.
Children communicate through play, so it is indeed very eye-opening to participate in such activities with them.
Children are our future, and parenting is indeed one of the most important and toughest jobs in the world.
Invest your time wisely, and ensure you are raising emotionally resilient kids who are confident enough to voice their views.
Give your children the comfort to share with you honestly about what they think, and when they share, be actively present and listen to them.
As an abuse recovery coach, I have seen patterns of how childhood emotional neglect or entitlement creates children who become entitled, self-centered, or even abusive adults.
Parents play a significant role in shaping their children's personalities.
You are not just raising your own kids but you are shaping a part of the future through your parenting.
So my advice to all parents now is to spend more time being actively involved in your children's lives.
Watch out for red flags in yourselves and correct them, as children learn from your role modeling more than your words.
Together we grow, and together we can heal the world."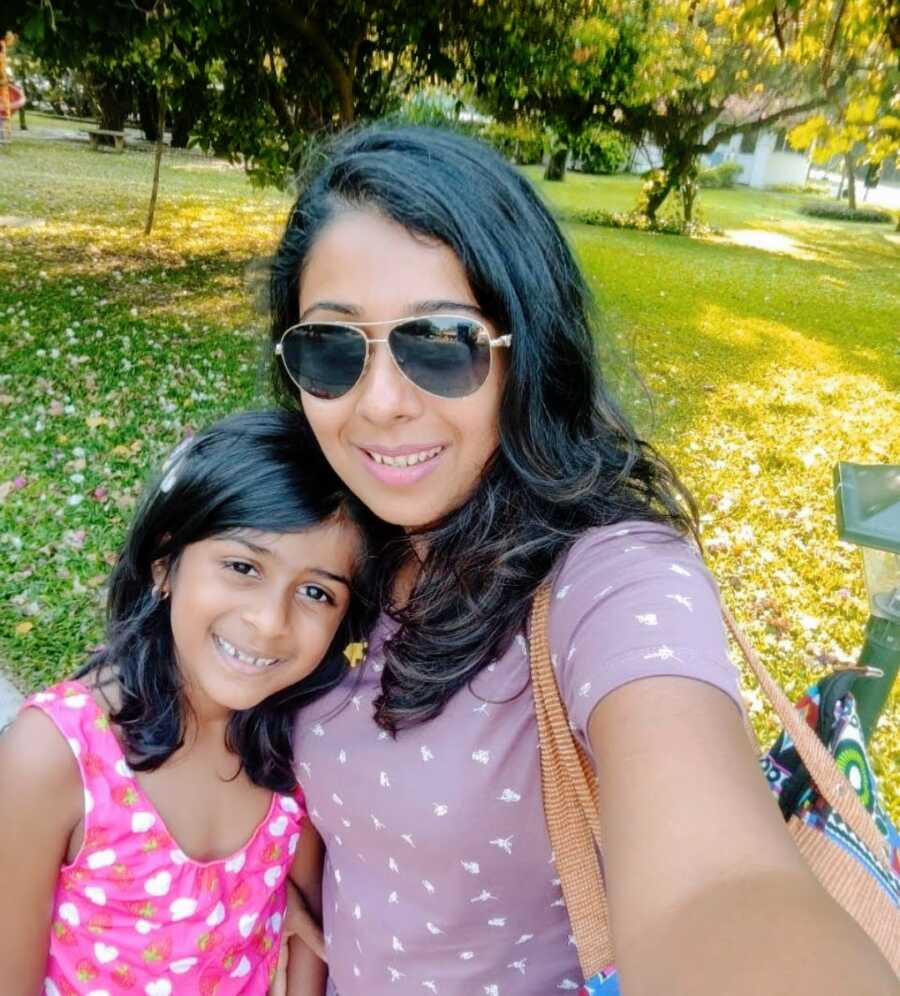 This story was submitted to Love What Matters by Ramya, Founder of Activate.You Life Coaching of Bangalore, India. Do you have a similar experience? We'd like to hear your important journey. Submit your own story here. Be sure to subscribe to our free email newsletter for our best stories, and YouTube for our best videos.
Read more stories about parenting:
'I want to be a good mom. Why won't he let me be one?' I sat in the chair and cried. I sought a counselor's advice on what I was doing wrong. I was so tired of fighting.'
'I want to be Tiana for Halloween!' he screamed. I stopped listening to others and listened to my kid.': Mom shares gender fluid parenting journey, 'Every kid deserves happiness'
'Hey, Daddy. Come here. You've got to see this!' I called out. She burst into tears, embarrassed.': Mom learns valuable lesson on 'parenting' from husband
I'll Always Hold Her, Even When She No Longer Fits In My Arms
Spread beauty and strength for others. SHARE this story on Facebook with family and friends.