"My son, Raju, was born in the Spring of 2010. We already had a 23-month-old baby girl. I was happy but anxious about basically raising two babies. On top of this, I didn't know what to do with a boy. Everyone told me how different it was raising a boy. 'Boys don't sit still and will tear up everything!' 'Make sure you have plenty of trucks and sports activities because he will need it!' Well, my little guy proved these theories wrong in more ways than one.
As a toddler, my son was very observant and calm. As he got older, I noticed he would gravitate toward stuffed animals and his sister's dolls. There was a special sweetness to his timid actions I didn't see in his boy playmates. It was at the same time when he started speaking when we noticed he was different. When asked what his favorite color was, it was a resounding, confident answer, 'Pink!' The more his language blossomed, the more we realized his interests were different from his boy peers'.  By now, he was expressing his love for all things princess, especially his favorite, Princess Tiana.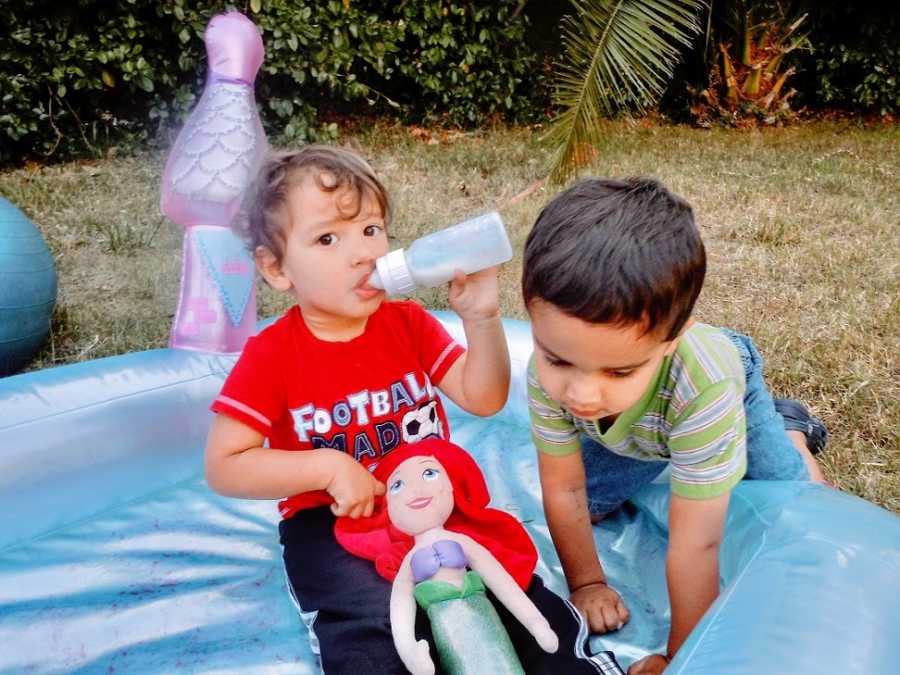 My toddler son began telling us he wanted a Princess Tiana doll. At first, we thought, 'He's 2 years old. He just likes what his sister likes.' My husband and I weren't comfortable yet to actually buy our son a doll. It was a trip to the Disney store when we realized even at 2 years old, he knew what he loved. One day, my husband took the kids to the Disney store to look around. And there she was, Princess Tiana in her signature green gown. Raju was so happy to see the actual doll for the first time.
He started jumping up and down screaming 'Tiana!' My husband took the doll off the shelf so Raju could hold her. Raju was so excited, he couldn't stop giggling and smiling at the doll. This melted my husband's heart, and everything changed in his mind. This toy, which happened to be a doll, brought his son pure happiness. The what-ifs and social norms went out the door. My husband knew he had to get the doll for Raju, and he did. Raju would not take his eyes off the doll all the way home. He was completely in love with his new toy.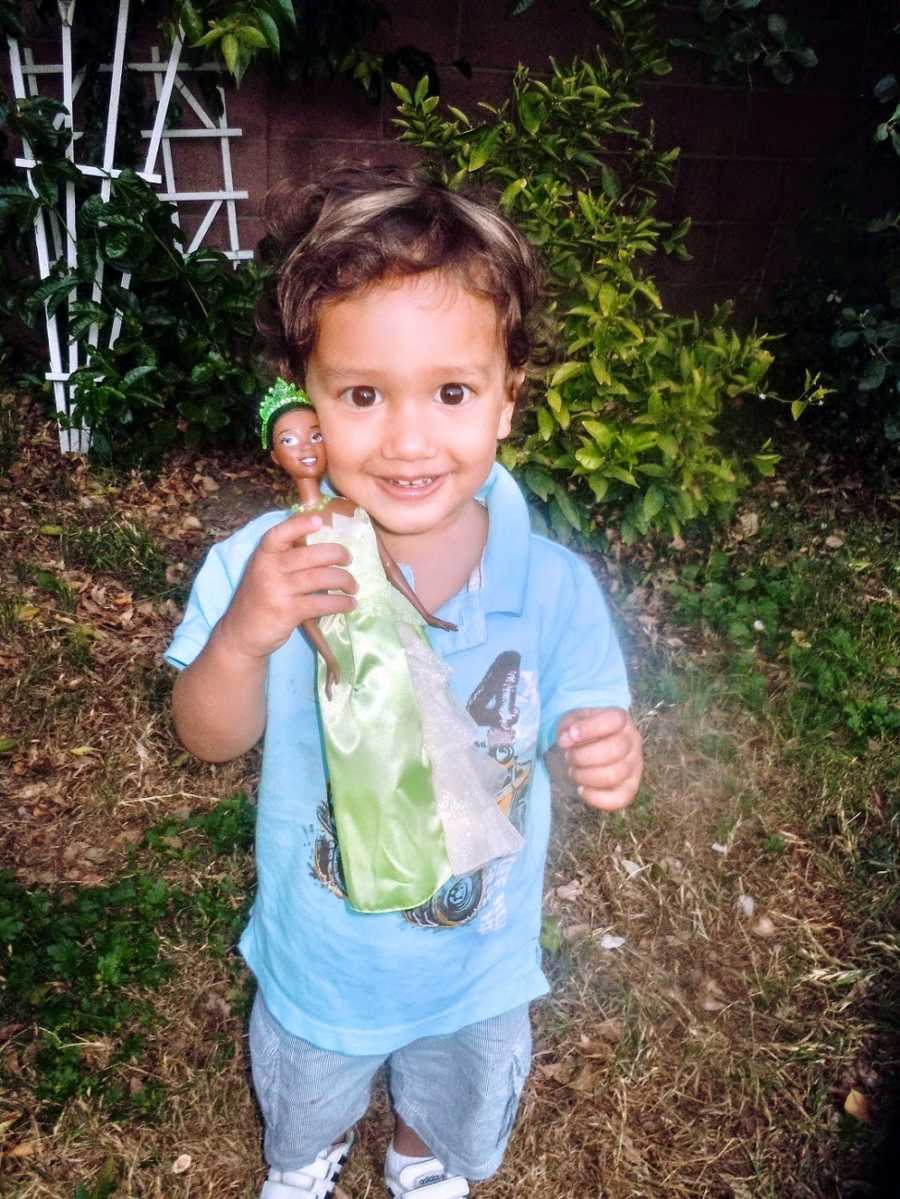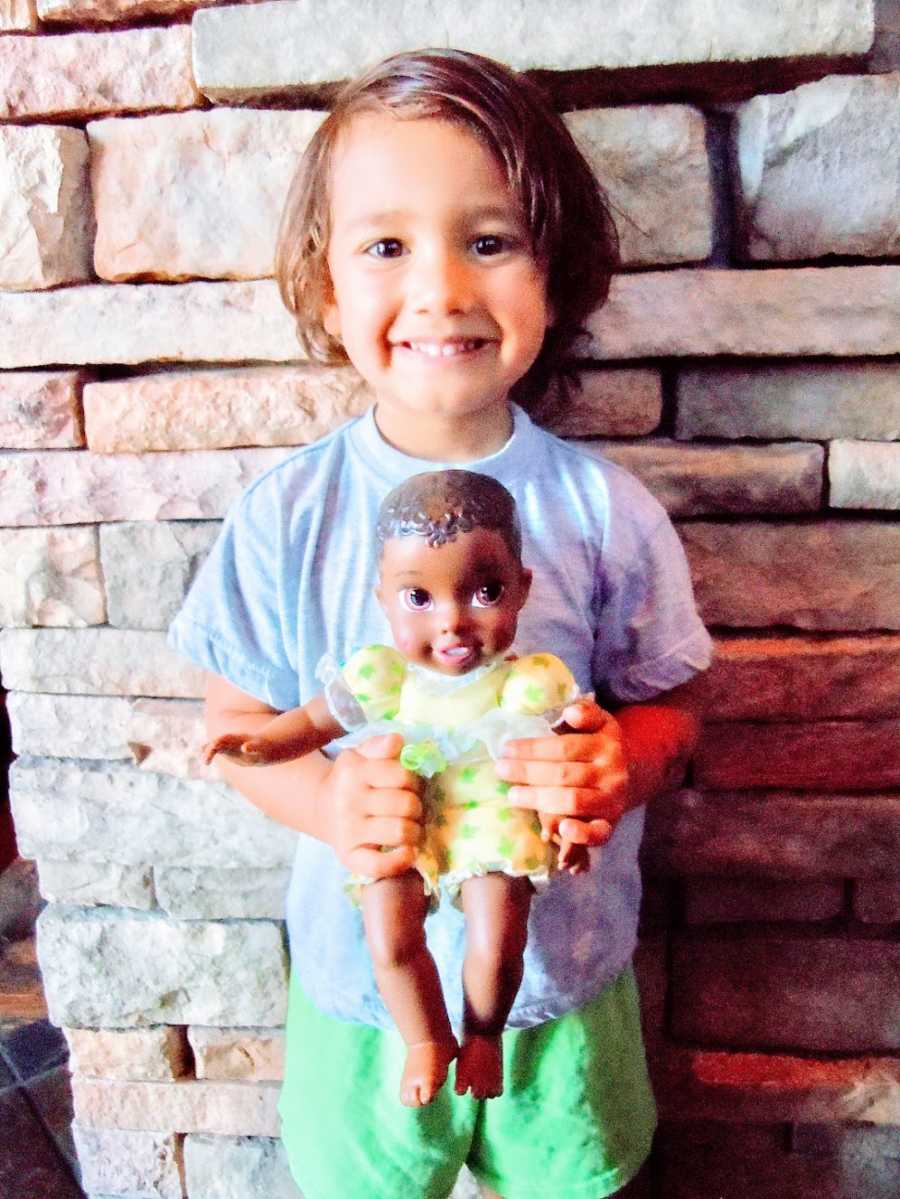 Once we became comfortable with all the princess dolls my son was playing with, another journey awaited us…clothing. It was October, and Halloween was around the corner. So I took my kids to the store to choose a costume. My daughter knew she wanted to be the Little Mermaid. We quickly found her costume, and she was over the moon.
Raju looked at all of the costumes and found the costume for his favorite princess, Princess Tiana. He grabbed the puffy green dress and adamantly screamed, 'I want to be Tiana for Halloween!' My first thought was, 'OK, you gotta get him this costume. He is clearly telling you what he wants.' So I bought the puffy green Princess Tiana costume.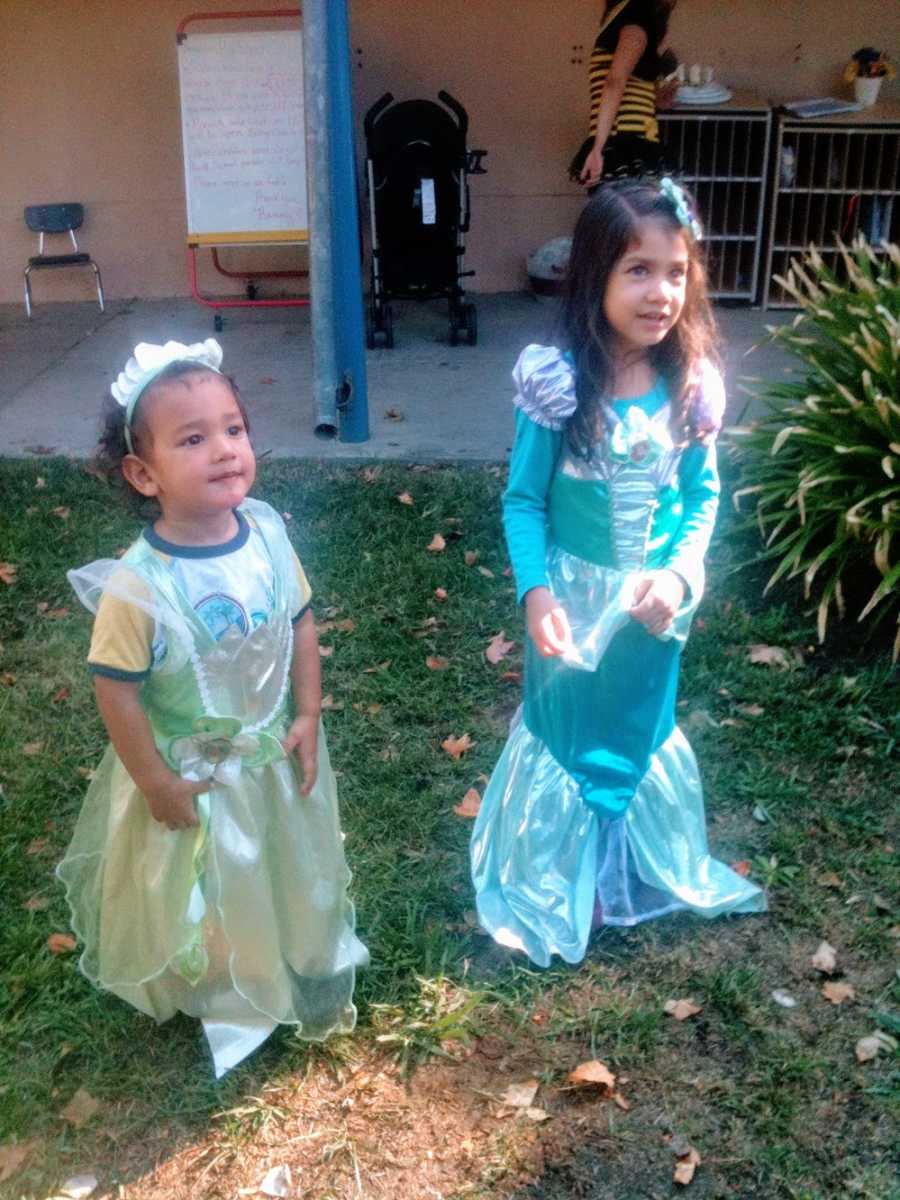 There was a part of me that worried what people would say to him while he's wearing this dress. But I also thought, 'I just bought a costume that made my daughter happy. I need to do the same exact thing for my son, regardless.' What people say or think about a HAPPY child isn't my concern. Only my child can convey what makes him happy, not societal norms. So what if Raju's happiness means wearing a big puffy green dress for Halloween? Every kid deserves happiness. At this moment, I realized I was teaching my son it's OK to follow his happiness.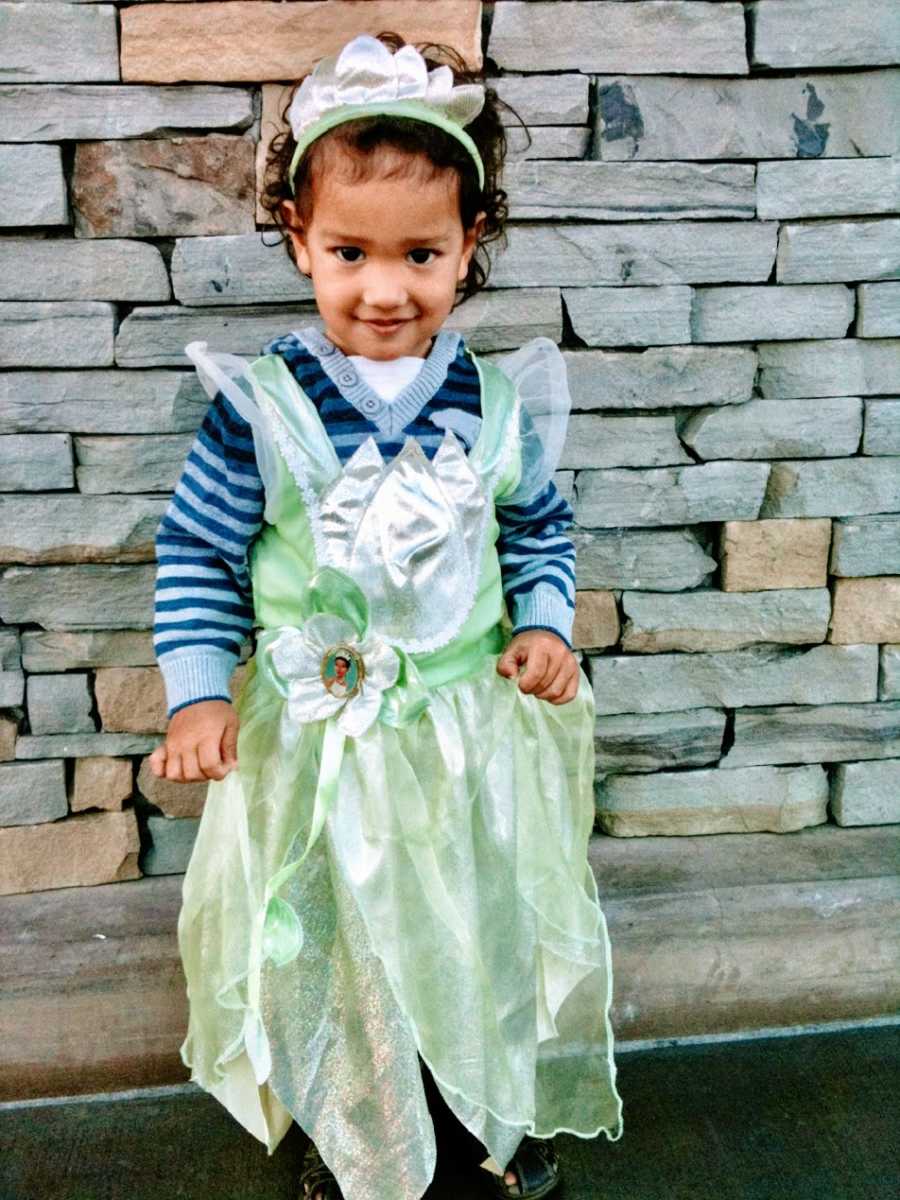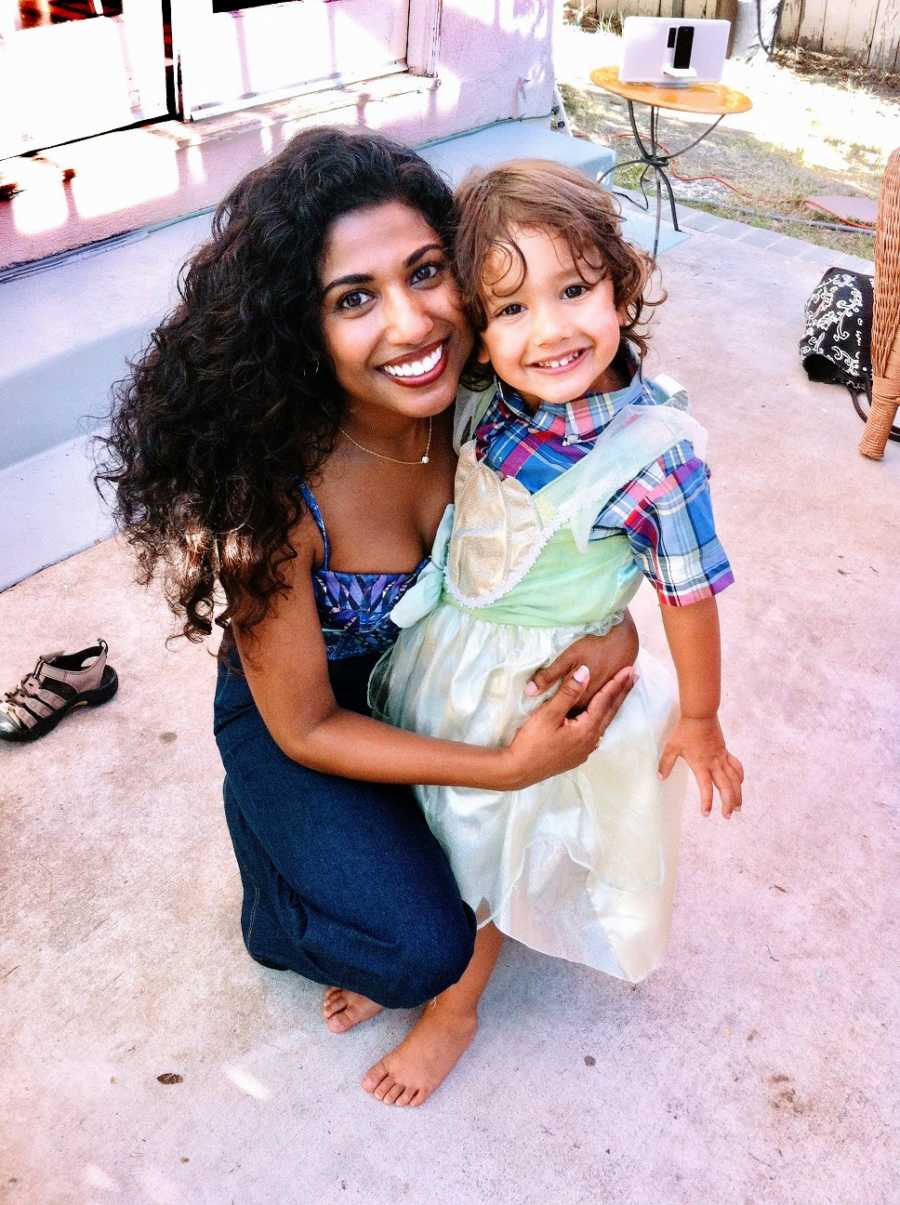 Raju continued to choose princess costumes over the next few years for Halloween. As he got older, he began to express himself more and more through clothing. He started wanting princess and unicorn clothing. Headbands and jewelry mixed into his wardrobe. My daughter outgrew a Little Mermaid top and happily gave it to Raju. Wearing his big sister's hand-me-down princess tops and accessories wasn't a problem at home. This became a problem when Raju wanted to wear the same Little Mermaid top for school pictures.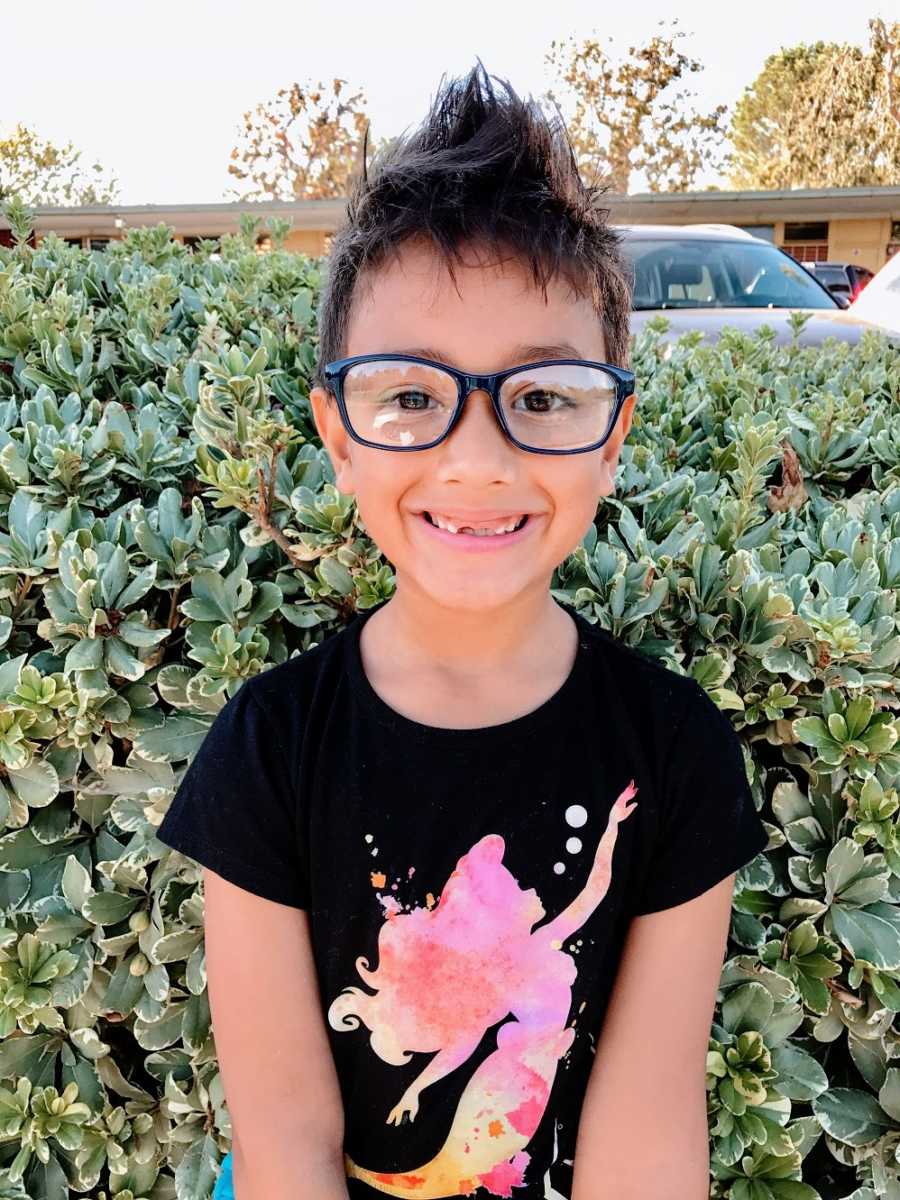 The morning of picture day, Raju laid out his outfit on the bed. He was going to wear the Little Mermaid top. My daughter was so upset he was going to wear her shirt for picture day. 'All the kids will make fun of him! They already ask me why he plays with dolls!' I sat my daughter down and had a talk about honesty and happiness. I asked her to tell me why she was wearing her favorite outfit for picture day. She explained in great detail why, but most importantly, she said it made her happy. Then, I asked her why couldn't her brother, who she loved, have that same happiness?
I asked her if she was ever not allowed to wear her favorite outfit. She thought it was a weird question, and answered no. I explained, 'By not letting Raju wear what makes him happy, we are denying his truth. We'd be saying to him, 'You have to be someone else to be accepted and happy.' How sad would it be to not do what makes you truly happy? What's more important? What other kids think or Raju knowing his happiness matters and we accept him?' She began to cry. She got it.
The next thing I know she left the room with the Little Mermaid tee shirt and handed it straight to Raju. We were late to school that day, already emotionally drained, but enlightened. My son wore the Little Mermaid tee shirt in his school pictures that day. Each time I look at that picture, my heart melts because I remember the lesson learned that morning.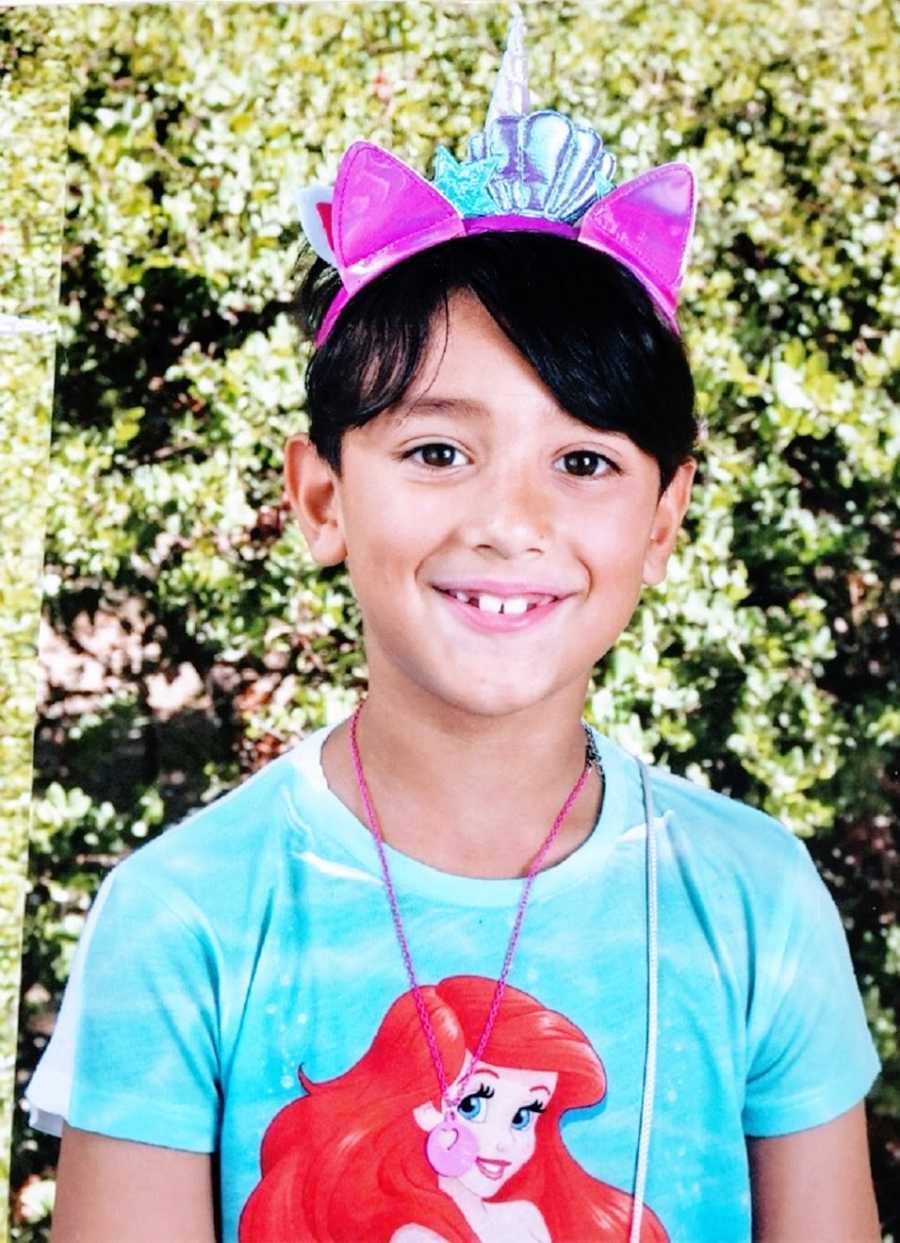 The next year, my son wore his own Little Mermaid tee shirt for picture day. My daughter decided to wear her soccer jersey and asked me to French braid her hair. She knew most of the girls would be wearing frilly dresses with their hair curled. She told me girls asked her why she was wearing her soccer jersey for picture day. She simply answered, 'Because it makes me happy.' I can't help but believe Raju's unique self-expression gave her the courage to go against the norm and follow her own happiness.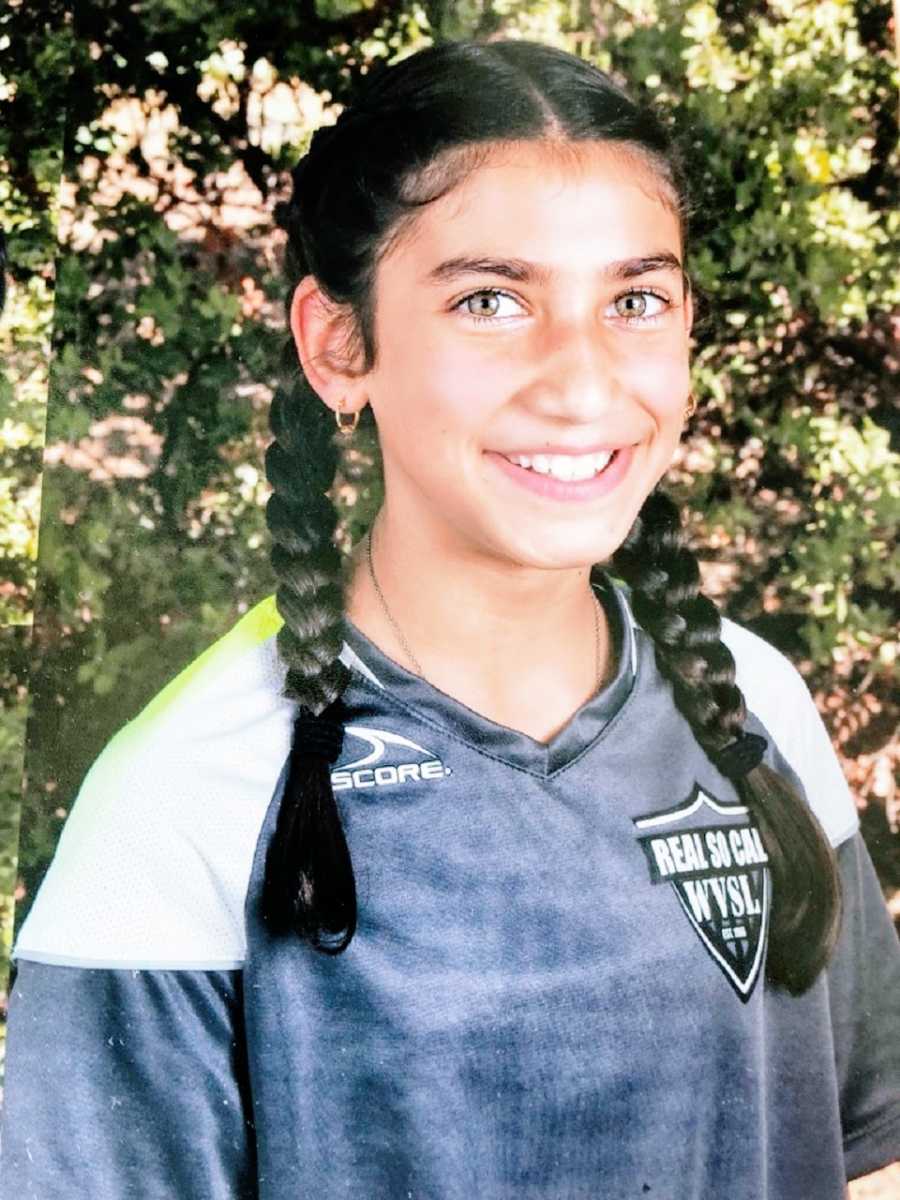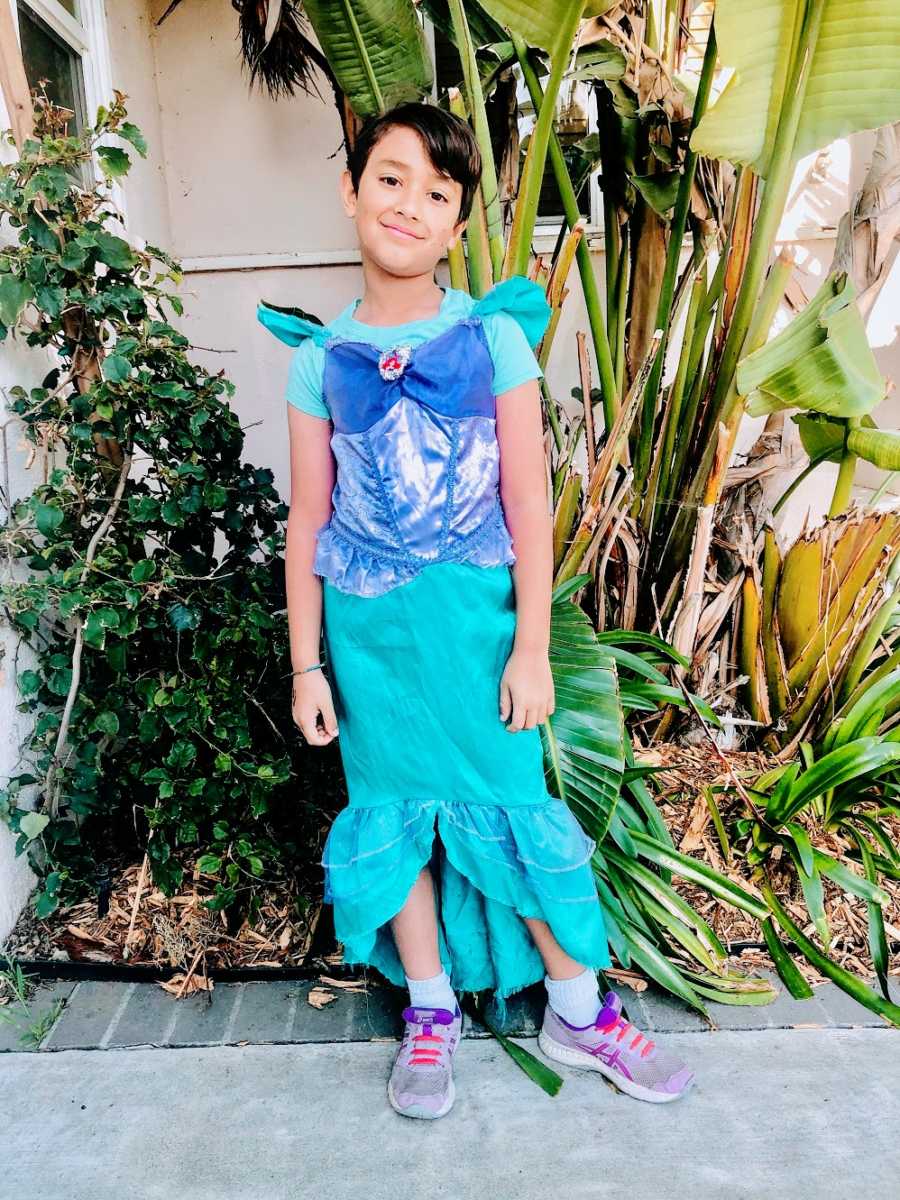 Watching this kid fearlessly be true to himself has taught me so much. Raju has achieved something most adults are still working on: self-acceptance. I myself began to think, 'If this kid can be bold enough to follow his happiness why can't I? Why do I care so much about what other people think?' I'm learning to listen more to my inner compass and follow my happiness. Kids know who they are before society tells them otherwise. Once we shut out all of the outside noise, we can truly listen to our soul. Parenting is not easy, but letting go of social norms has actually been freeing. My parenting style is now focused less on the outside world and more on understanding my kids' unique entities.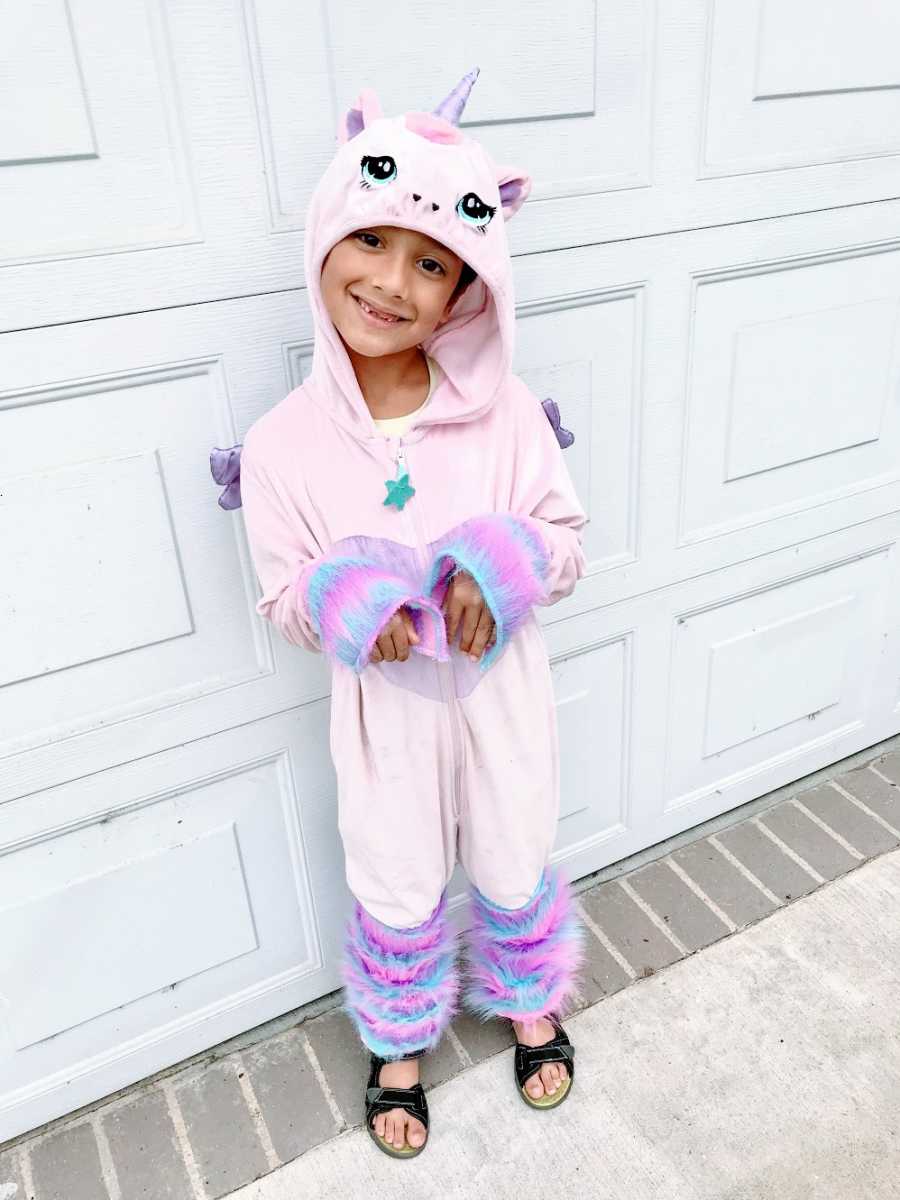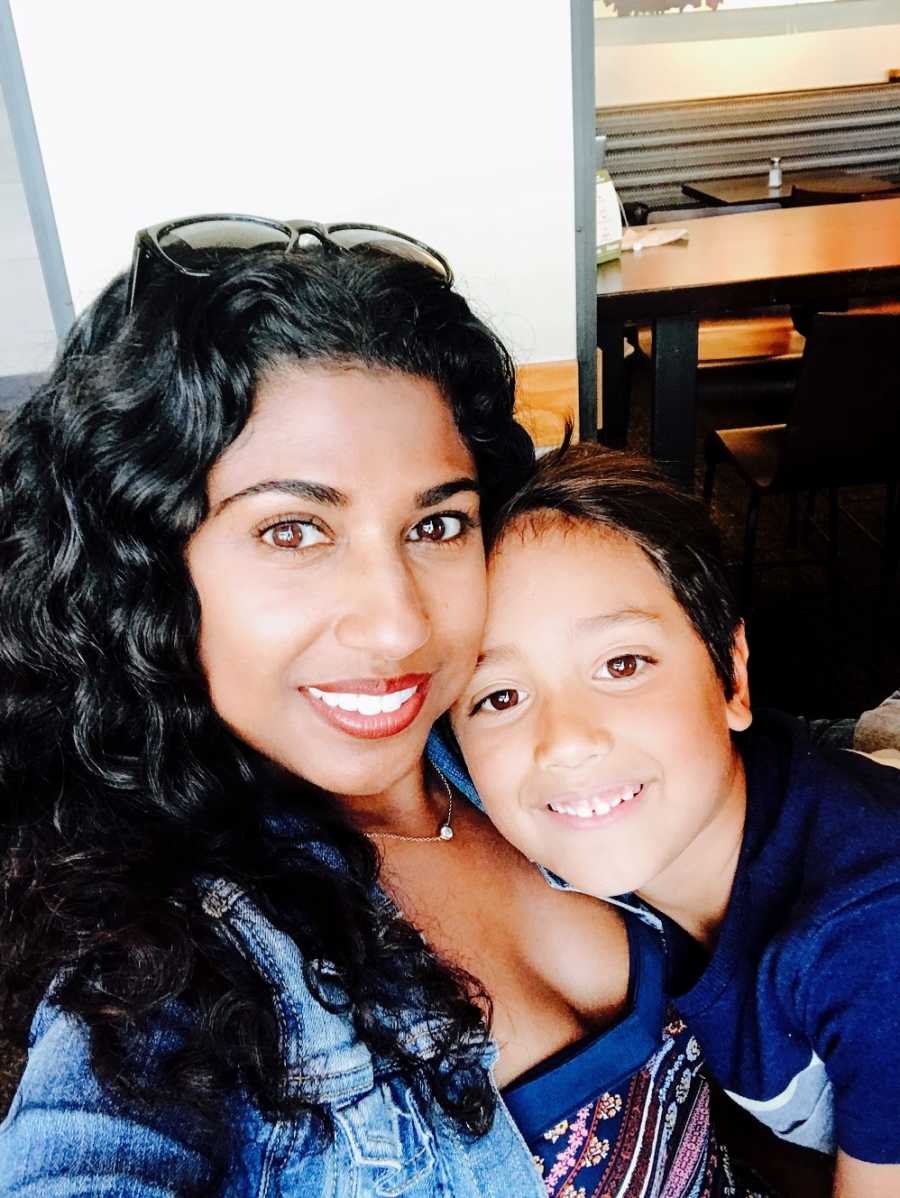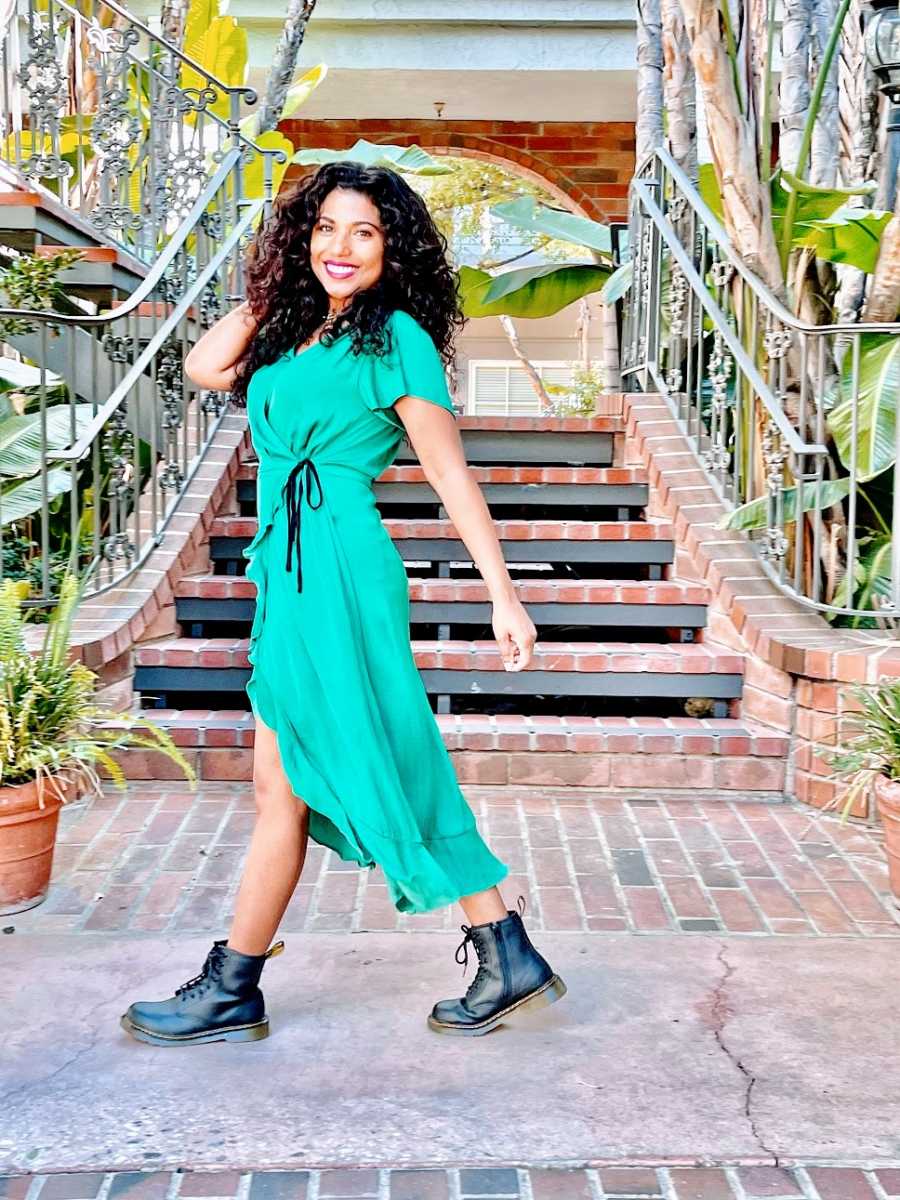 'Don't let him play with dolls, you'll make him soft.' 'Your son is too feminine.' 'What will people think if he wears that in public?' 'Coax him toward the boy toy section instead.' This was the advice I would get from friends and family. Their advice didn't feel right. Especially when my son lit up at the sight of princesses. As a parent, all you want is to see your child happy, genuinely happy. So I stopped listening to others and listened to my kid. How can we possibly tell our kids it's not OK to be themselves??!!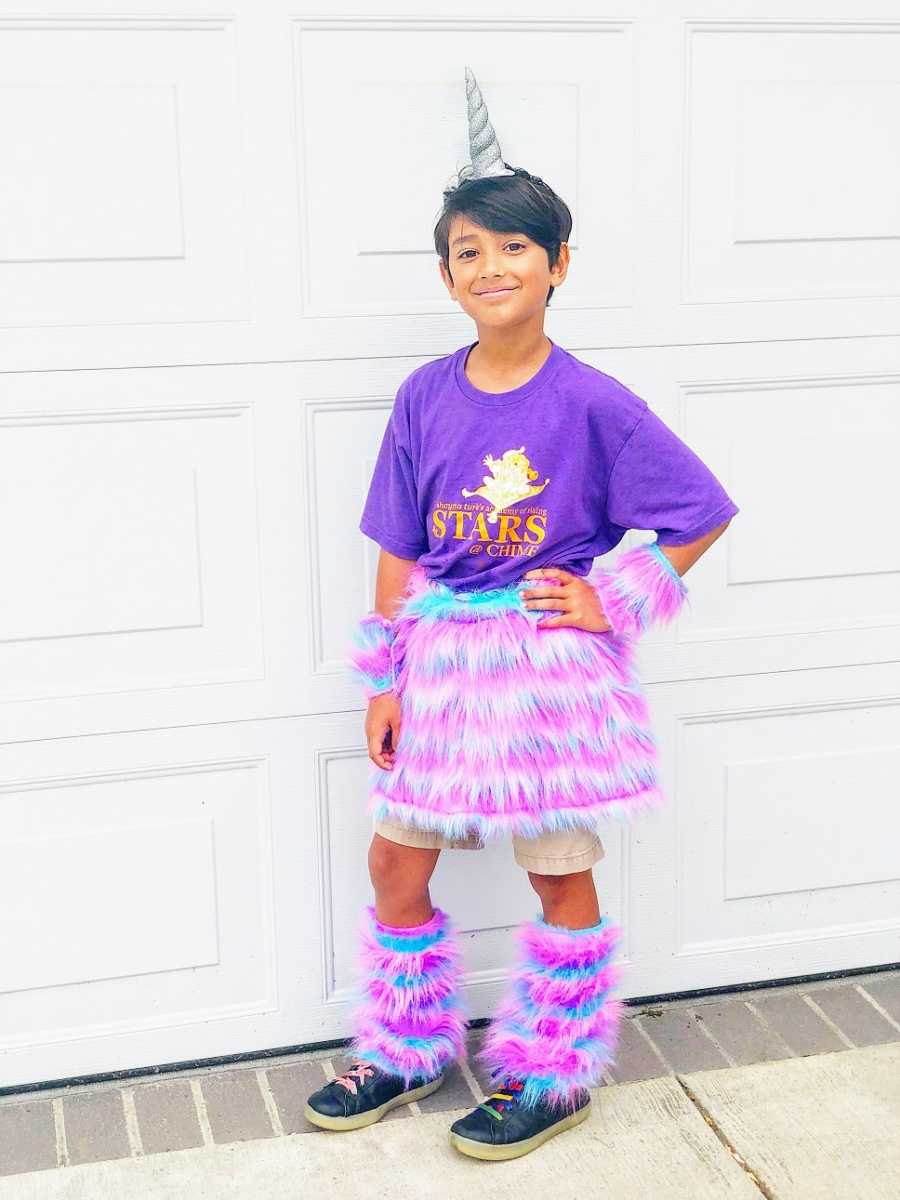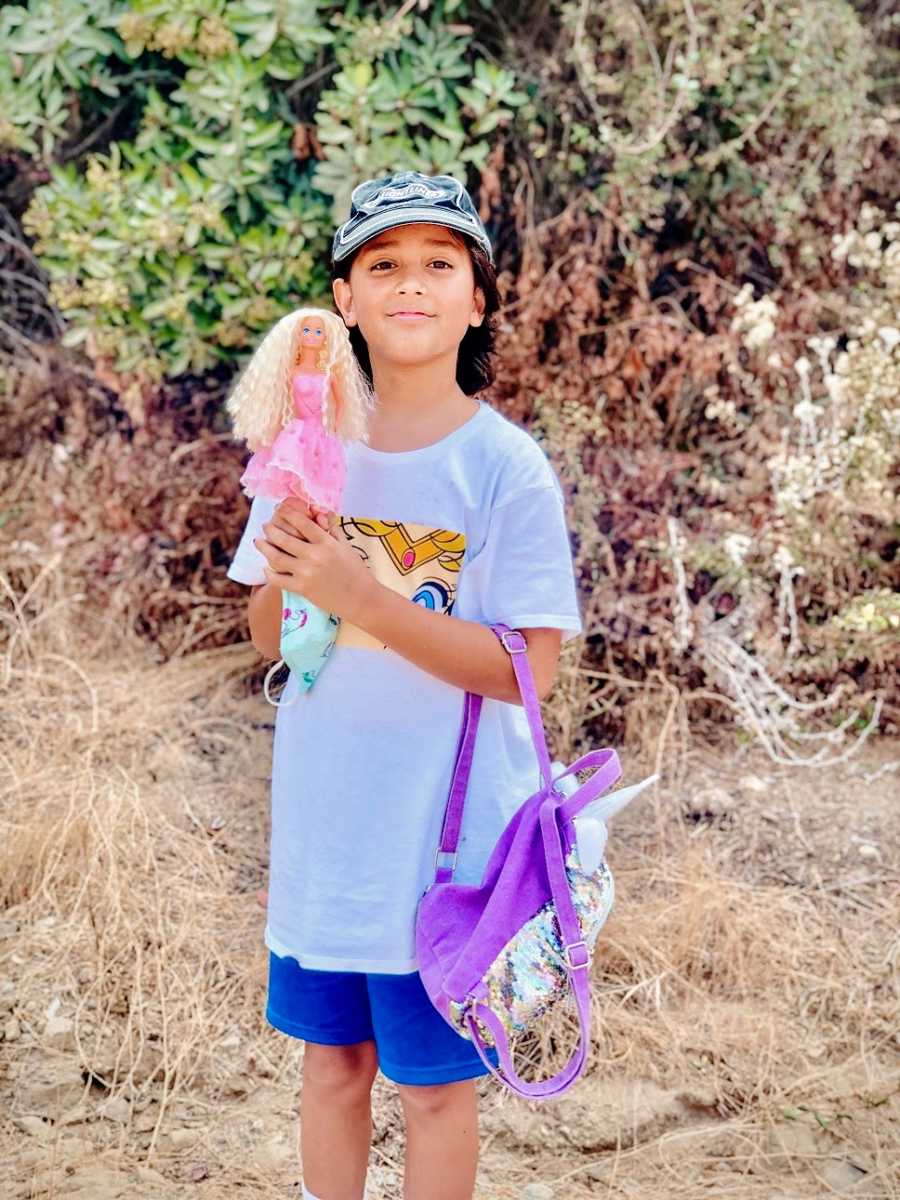 Our kids don't have to go through torture and loneliness. We can unlearn these social rules that harm our kids and quite honestly make no sense. Our kids should celebrate who they are and never feel ashamed for living their truth. As a parent, I feel a responsibility to share our journey for those kids who don't have a voice and are silently suffering. And for any parents who feel confused about what to do, you are not alone. Let your children's happiness be your roadmap. Look at your kids with openness. Fill your kids with inner strength. And most importantly, accept them for who they are. When we honor our kids, they learn to honor themselves."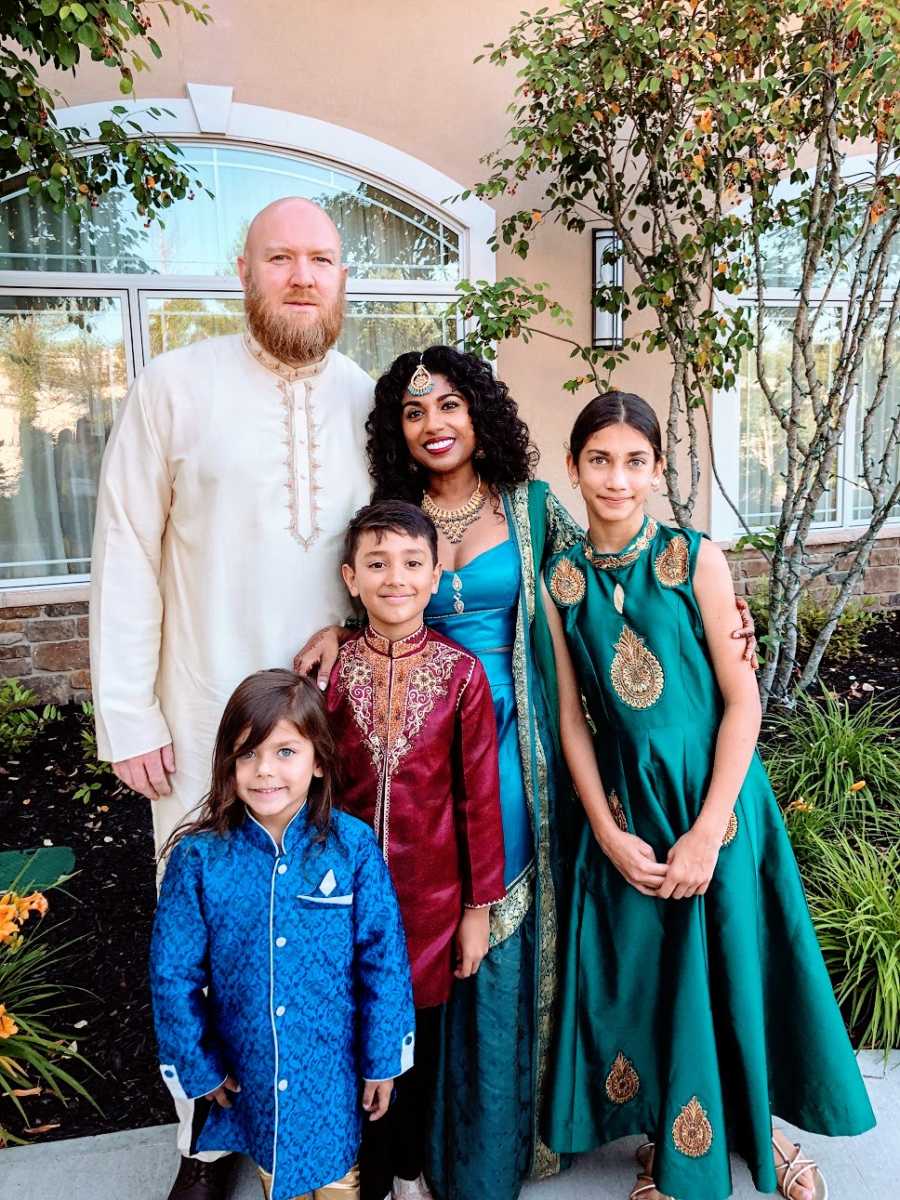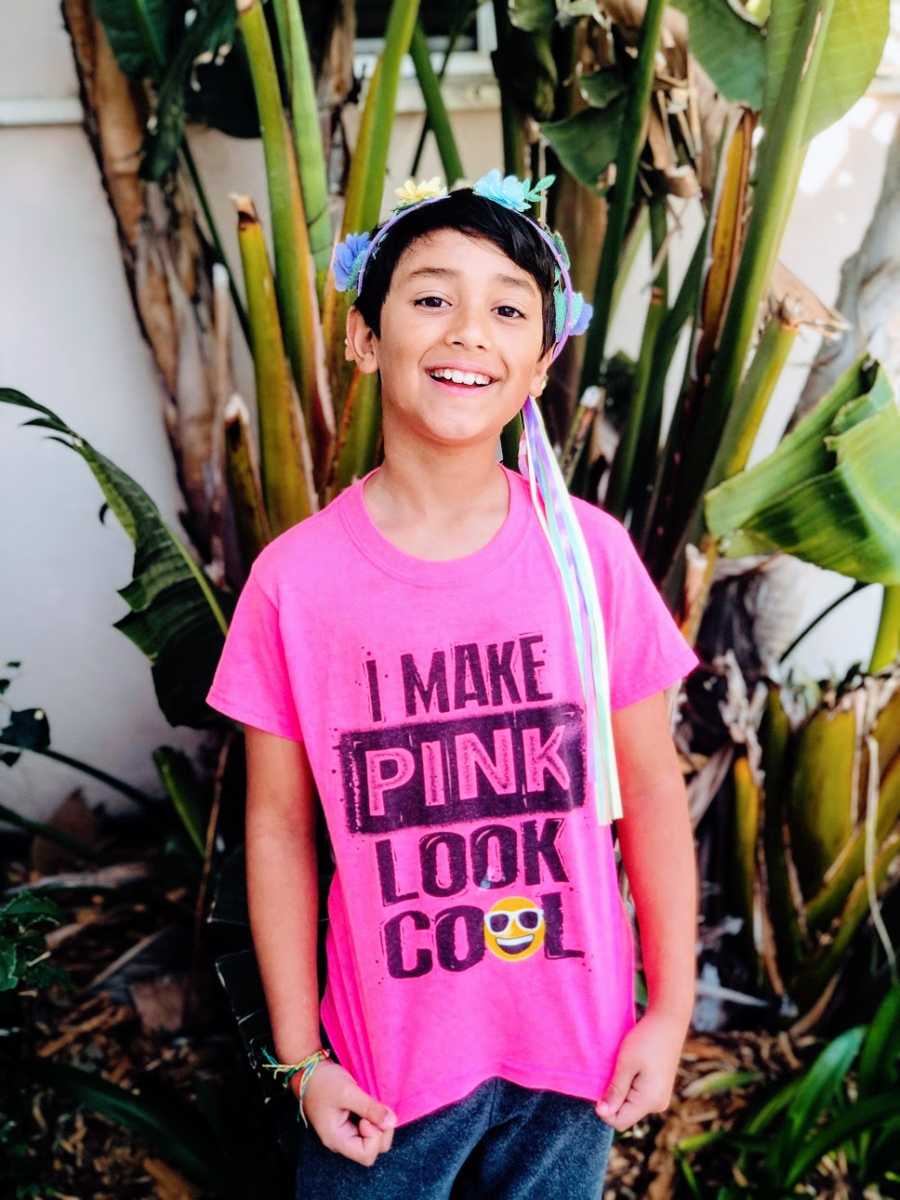 This story was submitted to Love What Matters by Kirn Pitamber of Los Angeles, California. You can follow their journey on Instagram and Facebook. Be sure to subscribe to our free email newsletter for our best stories.
Read more stories like this:
'Levi has been begging to wear a dress to school. You can see the pure joy on his face. But my heart raced as we took him to school.': Mom says no one should ever be shamed for being true to themselves
'If it makes you happy.' My son begged to wear a dress. In our house, kids explore who they are, no restrictions.': Mom urges 'kids deserve to be happy and free'
Spread beauty and strength for others. SHARE this story on Facebook with family and friends.