"Adalie Kayte. That was her name. She would have curly strawberry blonde hair and a dash of the sweetest freckles across the sweetest cheeks I've ever kissed. I would read her bedtime stories, tuck her in every night, and snuggle her during cartoons on Saturday mornings. She would give the best hugs, and I would be the proudest mom because she would be mine. And I would be hers. It would be perfect. But Adalie was never born. She was just a dream—one I wanted so badly to come to fruition.
After a few years of no babies, I believed motherhood would never be in the cards for me. I started to become okay with that, but I still wanted to make a bigger difference in the lives of children. I was not sure if my husband (now ex-husband) would go for it, but I mentioned fostering off and on. It took a few years, but he came around and one day said, 'I'm ready. When are the next classes?' I signed up the next day.
We were licensed and opened within a year. I got the official 'you are open' email while sitting in Atlanta, Georgia at Cheesecake Factory. I cried. I could not believe there would be the pitter-patter of little feet in my hallways very soon. Then I got the first call the very next day. A teenage girl. I wasn't ready. I wouldn't be home for two more days. I said no.
Then it came. The yes call. J, age 12, and D, age 10 moved in. They called me mom from day one. A few months later, A moved in. He was 14 almost 15. He said, 'No offense, but I'll never call you mom. It's just not a good word for me.' My house was filled to the brim with boys. And my heart was full and broken all at the same time because I was living in a season that could change or end at any given moment and I really had no control over it. I formed a great relationship with J and D's mom. She joined us for Thanksgiving that year. We began seeing her every Sunday for visits. She occasionally would come by during the week or we would go see her. Reunification was definitely in the works. They could be going home at any time.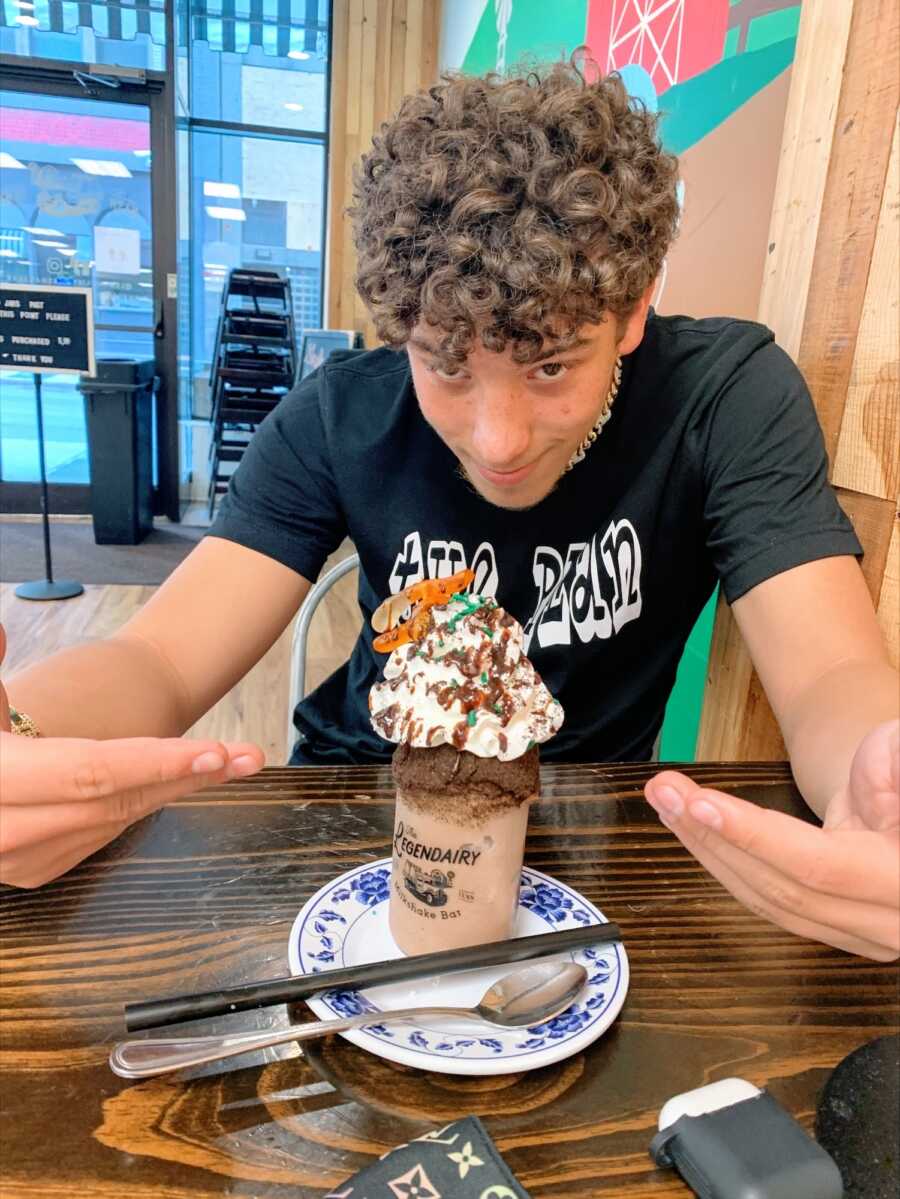 Meanwhile, my marriage completely fell apart. If I'm being real, it fell apart long before the thought of fostering ever crossed my mind. And if we are being really real, I knew it the whole time. But admitting is a totally different story. After 10 years of marriage, we filed amicably for divorce.
Adoption was on the horizon. I thought my foster journey was coming to an end, but then I got a call. Q had been sleeping in the office. He's 17. They are waiting for a bed at a facility. Could I keep him until a bed became available? All I had was a pull-out couch in A's room. They were desperate. A pull-out couch was better than the office floor.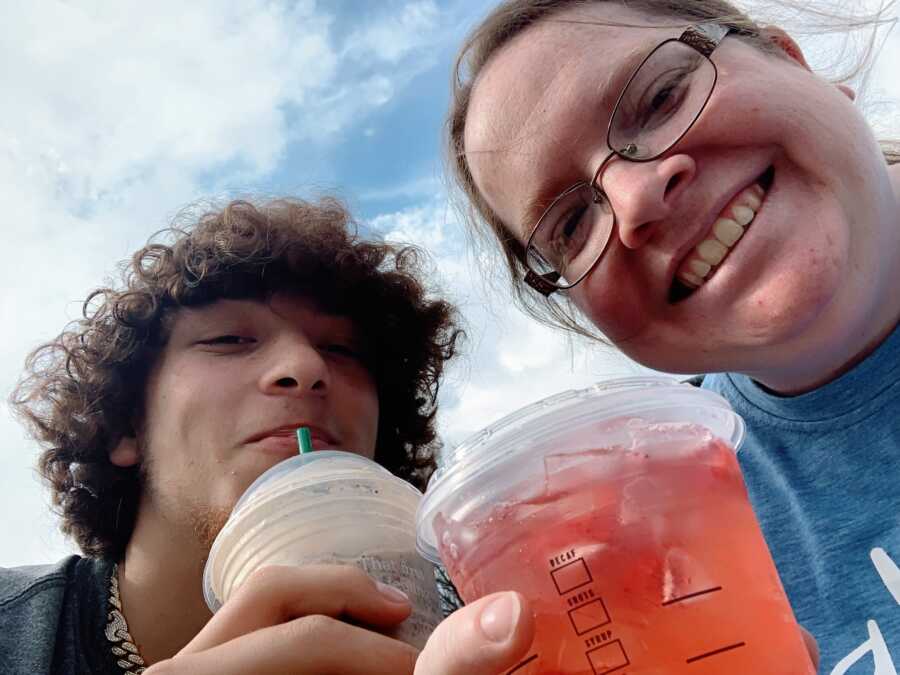 Q came in just a few hours. I scrambled and ran to the store to get basics for a teen boy—comb, deodorant, soap, shampoo. Make up the couch. Maybe he'll want the living room couch over that. Get a second sheet set just in case. Q came in with tired eyes. He fell asleep on the couch. I gently tucked him in. He awoke and looked at me and asked me if I just tucked him in. 'Yes.' It was then I learned at 17 years old, Q experienced being tucked in for the very first time. Q has since aged out of the system, but we reconnected on social media not long ago. I have had a total of 13 boys (all teens/preteens) since opening my home in 2019.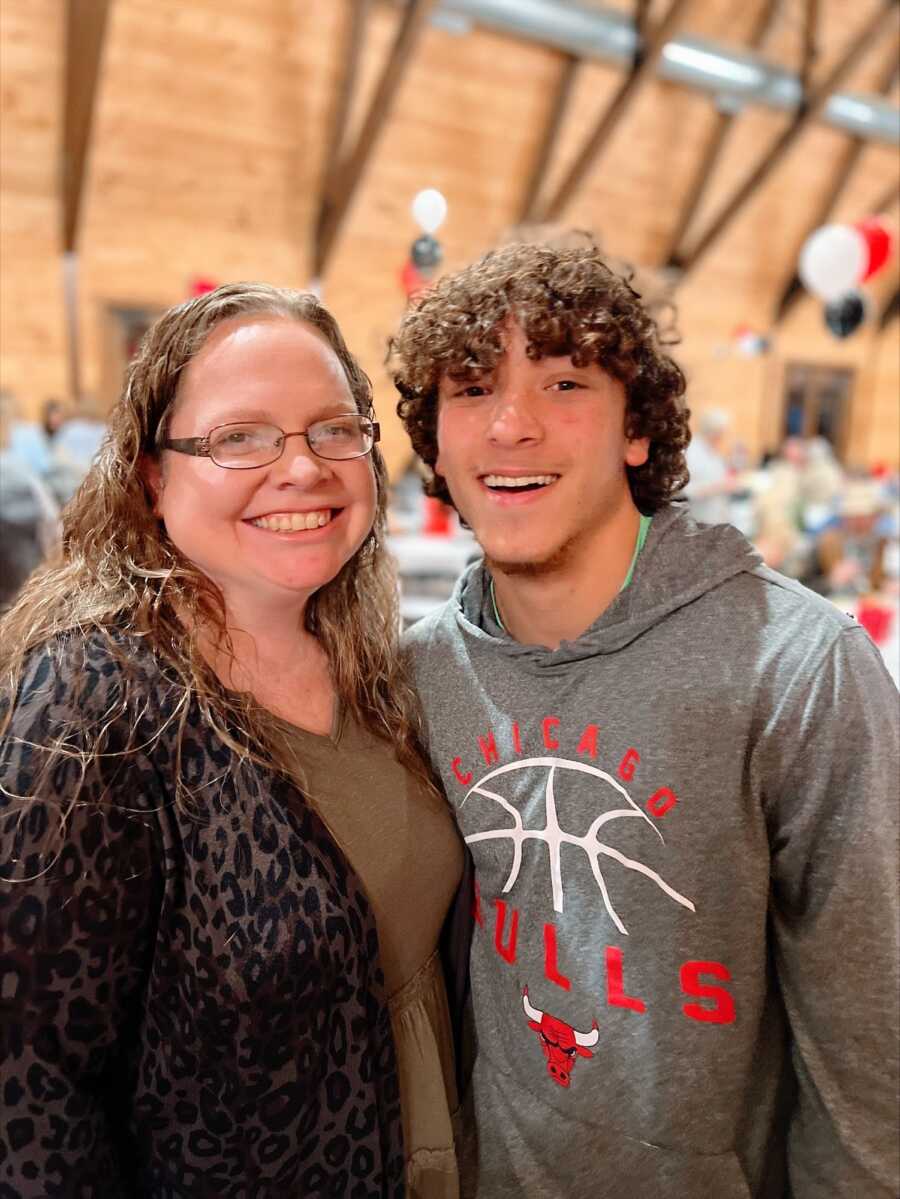 After some time, A and I needed a break. Adoption was coming soon. April 27, 2021—my 32nd birthday. I adopted A who you can now know as Andre, my son. We celebrated at the Cheesecake Factory. He also calls me mom, by the way. He has curly hair and, in the sun, you can see a hint of red. He has the most beautiful freckles that spread across the sweetest cheeks I've ever kissed. I tuck him in every night and snuggle him on Sunday afternoons during Netflix binges (because teenagers do not get up on Saturday mornings for cartoons). He gives the best hugs and I am the proudest mom. Because he is mine and I am his. And to us, our family is perfect. He is my dream come true.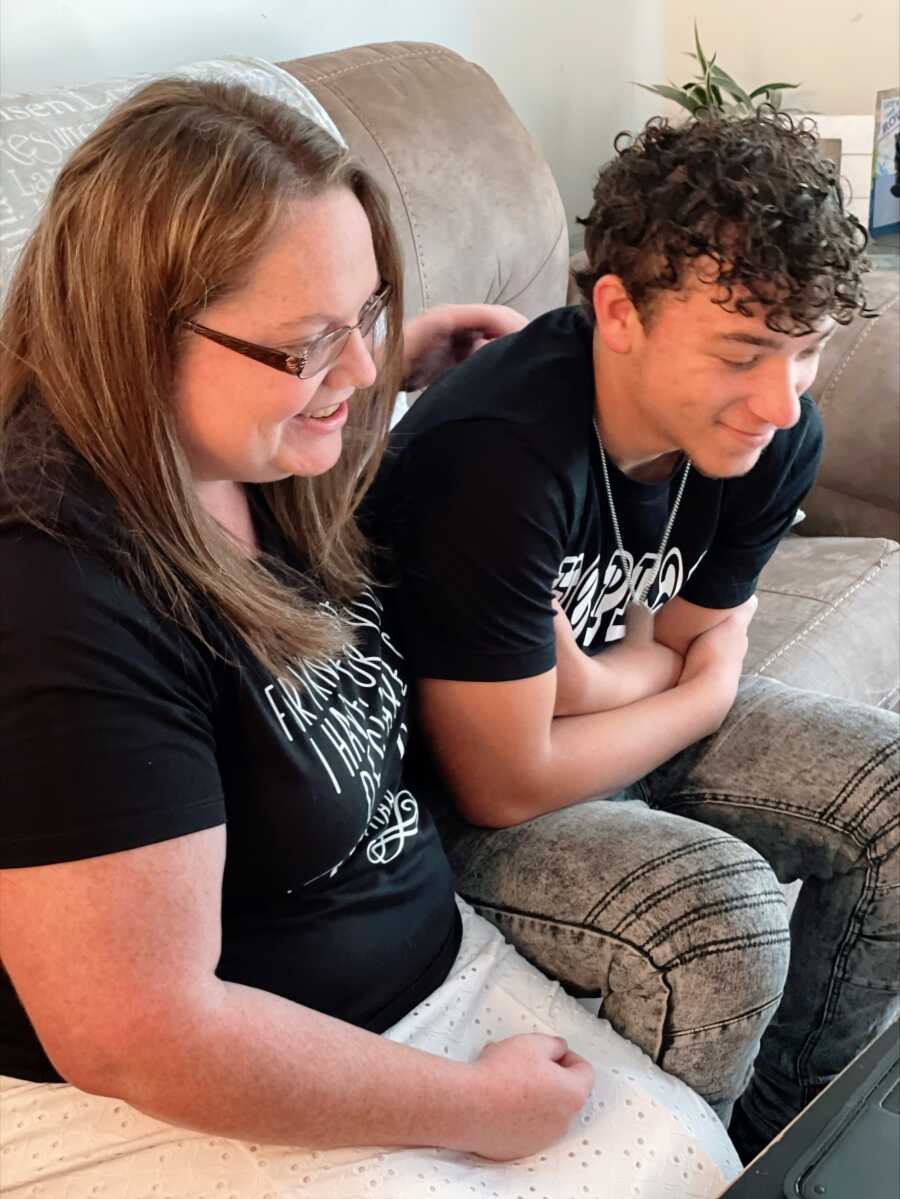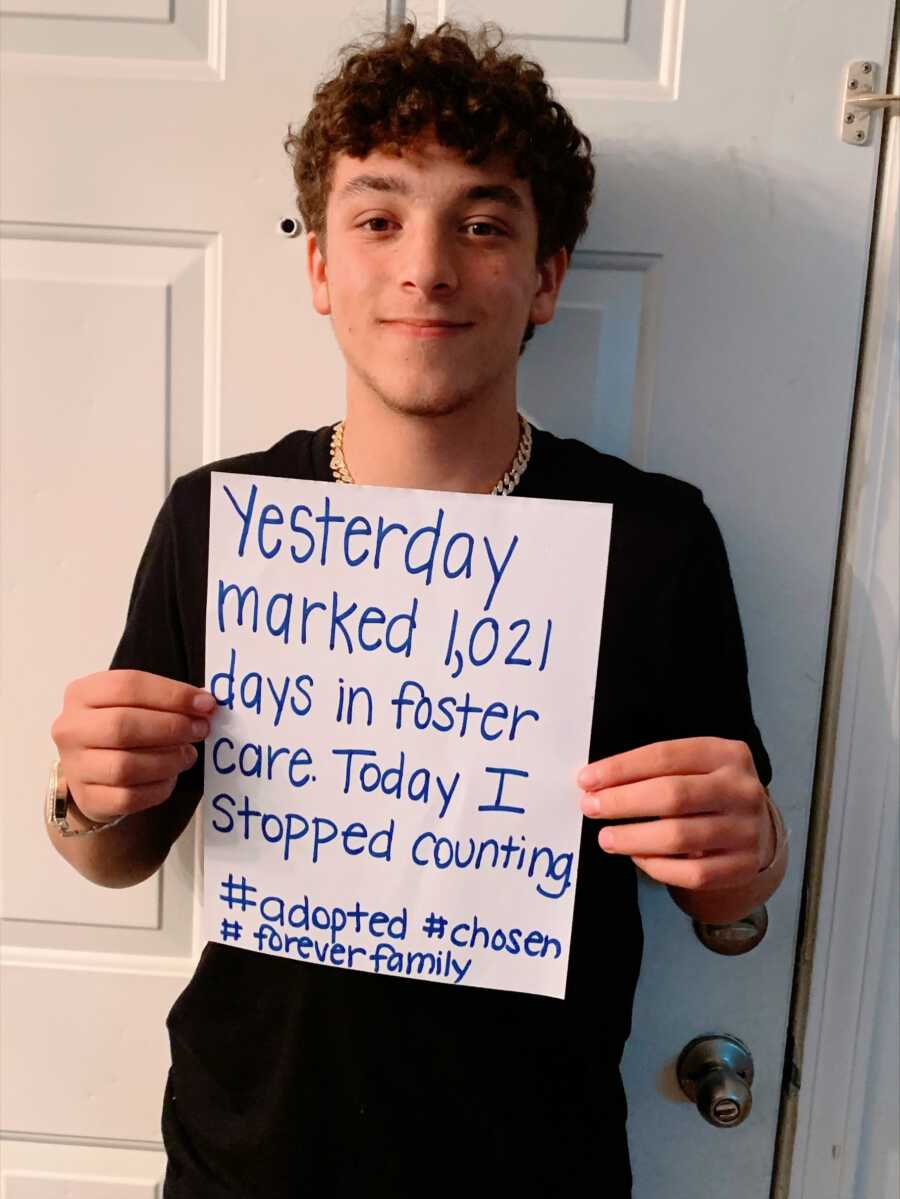 As I type this, we live in a 2 bedroom, 1 bathroom apartment with two border collies (Dasie and Stetson). We temporarily have 15 and 10-year-old brothers who are sharing Andre's room until next week. My home is closed, but I still occasionally help with respite for other foster families, volunteer with our local Isaiah House in Robertson County, Tennessee, and serve as Vice President of our local Foster and Adoptive Family Association that serves families in Robertson, Cheatham, and now Sumner Counties, Highway 49 FACA. I teach 5th grade and Andre is entering his senior year. We will spend the year making memories, enjoying all things senior year, football, basketball, family, and friends!"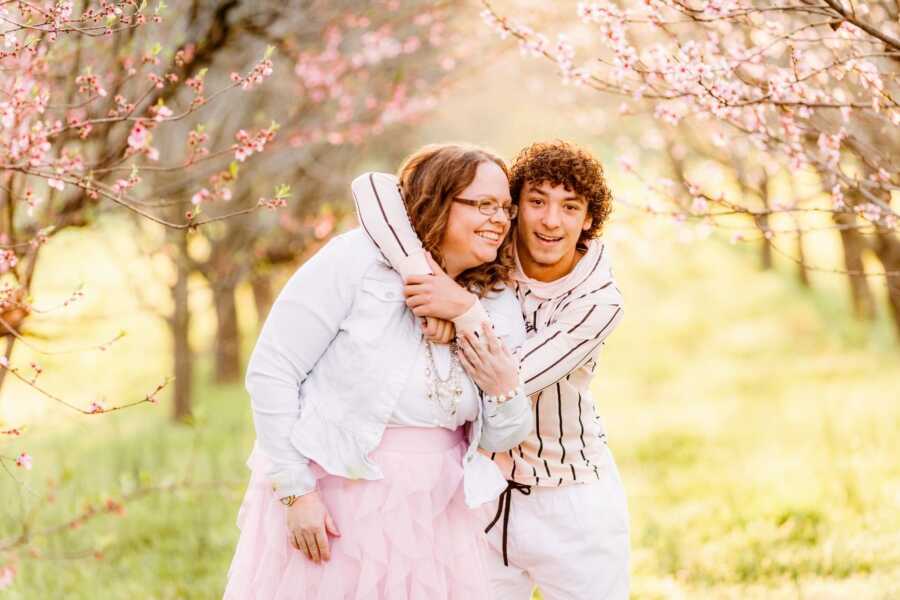 This story was submitted to Love What Matters by Charity Newman. Submit your own story here, and be sure to subscribe to our free email newsletter for our best stories, and YouTube for our best videos.
Read more stories like this:
'Having her tell us how her heart was broken in half nearly destroyed me. Her biggest wish was to be a sister.': Mom shares family journey, failed adoption of baby boy
'In the same weekend of mourning fertility treatment not working, my heart leaped at the thought of adopting.': Mom shares journey from infertility to adoption
'I'll never forget sitting in the lobby of the orphanage and seeing him come around the corner.': Dad shares emotional international adoption journey
'I got a call about a baby boy.' We were excited, but scared of getting hurt again.': Mom of 3 shares journey through infertility, foster care, and adoption
Are you or someone you know looking to adopt? Please SHARE on Facebook to make them aware there is a community of support available.