"​​Looking back at my life, I don't know how I managed to put a smile on my face each day. I think, like any mother, I just push forward and do what I must do for my children.
I was 21 years old when I had my son, and by 24 years old I was divorced from his father, sleeping on a couch with my 3-year-old, going to food banks, and applying for Welfare just so we could survive. That is a part of my life that not a lot of people know about.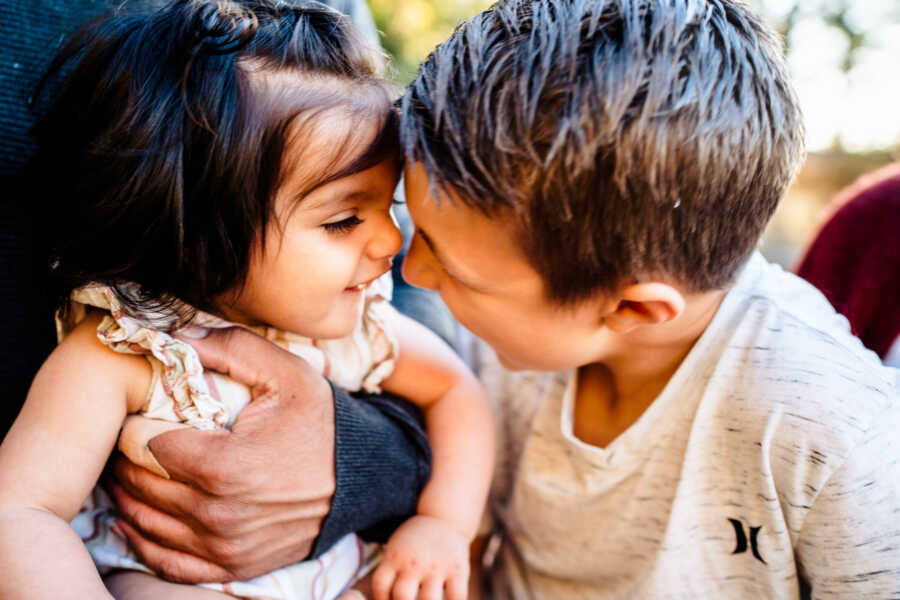 I wish I could turn back time and talk some sense into myself. To lift myself up and tell myself I am enough and do not deserve this. To give myself a hug and a preview of the current, beautiful life I am living. To tell myself how lucky I will be one day.
I would hold my past self's hands in mine and promise her that if she just holds on, she will meet the most compassionate, amiable, charitable, and attentive man who will let her explore (hence my writing), while providing a safe space to heal my past and explore their future together.
Hugging her tightly, I would reassure her that he will materialize when she has discovered who she wants to be and only then will he take shape in her life. He is the endgame girl, and he must be strategically placed in her life. Not too early though, because she needs to learn how to let someone of his vastness love her.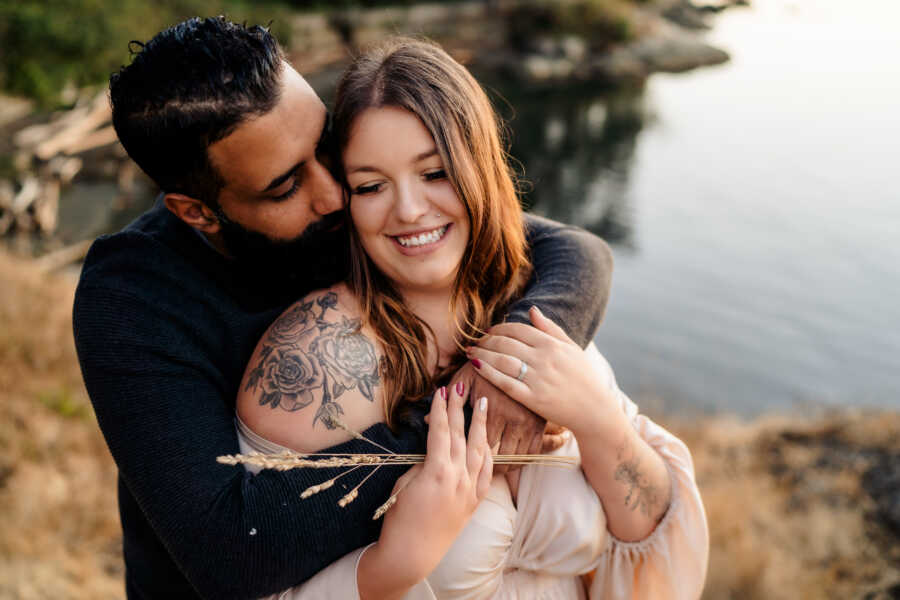 I struggled as a single mother, but I had my son to remind me I can do anything I set my mind to, so I graduated from college and started working as a Legal Assistant, which I am still doing today (7 years later). I put a lot of work into becoming the best version of myself by learning to accept myself, love myself, and attend a lot of counseling, which I continue to do. It is a journey, not a race.
I would tell myself 'There will be multiple stepping stones you must cross, each one with its own set of lessons, promises, and disguises camouflaged as a healthy relationship. Over time their veil will slowly fall, presenting you with an unrecognizable silhouette. Keep going.
Just a few more shapeshifters to expose before you meet him. Trust me, you are strong enough and you will get there.'
I am now happily engaged to the man of my dreams who is an amazing stepdad to my son and an amazing dad to our daughter. I went through a lot to get to where I am today, and I wouldn't change it for the world. I think I had to go through the bad situations in order to learn how to love myself and attract exactly what I deserve."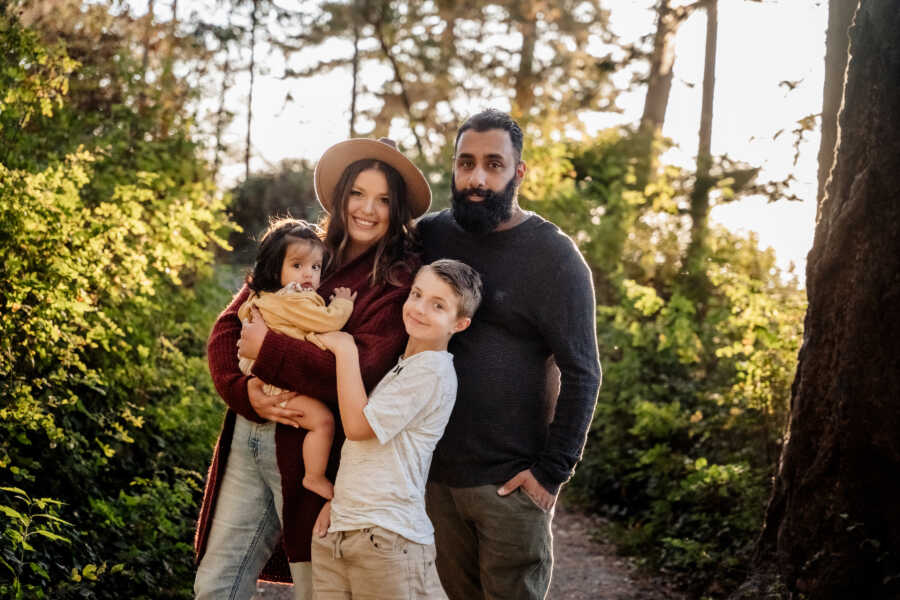 This article was submitted to Love What Matters by Natausha of Victoria, BC. You can follow her on Instagram and her blog. Join the Love What Matters family and subscribe to our newsletter.
Read more stories like this:
'If you feel like no one believes in you, remember that I do.': Single mom, abuse survivor graduates top of her nursing class thanks to nurse whose kindness saved her life
'I couldn't even take care of myself, let alone the three of us.': Single mom of twins shares the ups and downs of their journey
Do you know someone who could benefit from reading this? SHARE this story on Facebook with family and friends.