How We Met
"I've always said that my husband and I are soulmates. I firmly believe a higher being had a hand in the night we met. Like the stars aligned and it was just…meant to be. I vividly remember pulling up to the bar that chilly December night with my best girlfriend. I peered in through the retractable glass patio windows and only saw about 7-10 people inside. I thought to myself, looks lame. I convinced her to leave and go somewhere a little more happening. She happily obliged. However, after we left I felt a nagging pull to go back. It didn't take much convincing for her to turn the car around and head back to the original place.
I remember walking through those double doors as a swarm of warm air poured over us. Feeling confident and happy we entered the bar area. It might have been the one or two cocktails I threw back while I was getting ready but I was definitely feeling myself. We vibrantly entered, laughing and ready for a much-needed girls' night. That is until I looked up and saw him. It was like time stood still when our eyes connected. Like the scene from a movie, everything was in slow motion. I made my way over to the one empty barstool in front of him and ordered a couple of drinks. He offered up the stool and I thankfully took it. We started a conversation and didn't stop until closing time. His name was Theo (Tay-o) and from that point on we never left each other's sides.
We only dated about a year and a half before we got married. A small, intimate wedding with only our closest friends and relatives in attendance. I was 28 and Theo was 36 so we were ready to start trying to have a baby immediately after we got married. Come honeymoon the birth control went out the window, and we began trying for a baby. On our honeymoon, we enjoyed fresh lobster right from the ocean and drove up and down the coast with the windows down and the sea air blowing on our faces. We drank margaritas and enjoyed the beautiful beaches of Mexico.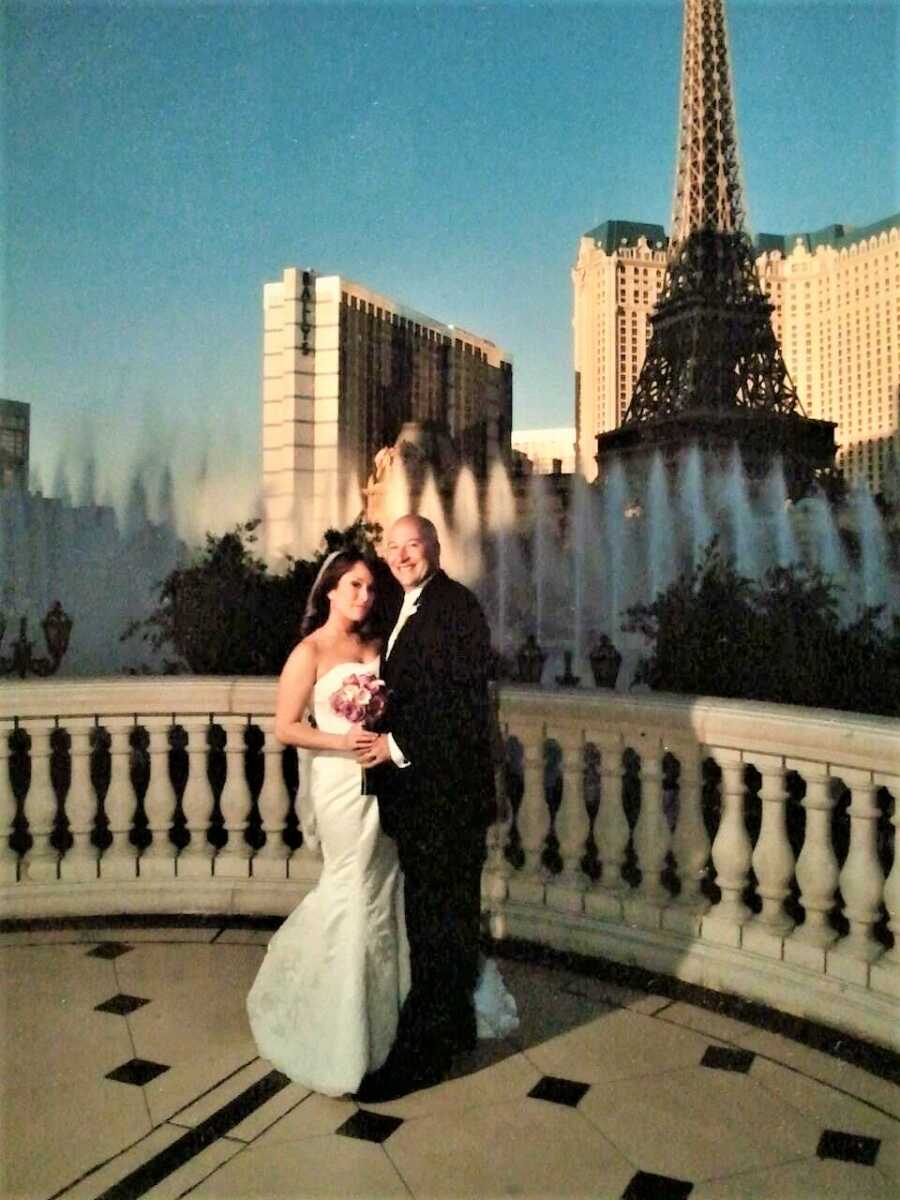 Infertility
When we returned from our honeymoon I was hopeful that maybe I was already with child. The thought made me giddy. However, that first month it didn't happen. In fact, the month after that and after that it didn't happen either. I was trying not to feel discouraged but coming from a very fertile family I couldn't understand why it wasn't happening. I decided to make an appointment with my gynecologist to see if something was up. He assured me that it takes most healthy couples up to a year to conceive and not to worry. We would reassess in six months. I was feeling a bit down when I left his office. As I walked to the car I assured myself that it will happen, just be patient. Well, six more months went by, and nothing. I reluctantly made the follow-up appointment and he told us it was probably time to seek out a fertility clinic to have some tests run. As we walked out of that office hand-in-hand, never would we have imagined that we were about to embark on the wildest, most heart-wrenching, and fulfilling journey of our lives.
For the next few months, I researched fertility clinics and eventually chose one. I don't really have a reason why I chose the one I did, I just think they were one of the more popular fertility clinics in Las Vegas at the time. We had a consultation and I began rigorous testing to see if there were any underlying issues that I may not have been aware of. The doctors knew I had endometriosis which could affect my egg quality, but it actually seemed okay for my age upon testing. Not perfect, but not terrible. Next, they moved on to do a semen analysis on my husband to see where he was at. This is where things went south.
When we arrived at the clinic that day, we nervously sat on the other side of the doctor's desk, holding hands and fingers interlocked. He informed us that the quality was not good. He told us the sample had poor morphology, two-headed sperm; they were swimming in circles, and there was no way I was going to get pregnant on our own, especially with Theo's sperm. He recommended IVF for the best outcome. I felt the blood rush out of my face. Unfortunately for us, IVF was out of the question. To put it bluntly, we just couldn't afford it and there was no guarantee that we would end up with a pregnancy or a baby in the long run. I asked what our other options were and he mentioned insemination with donor sperm, but he was really pushing for IVF. Defeated, we gathered our belongings and told the doctor that we would think about things, and with the weight of the world on our shoulders, we walked out of the clinic.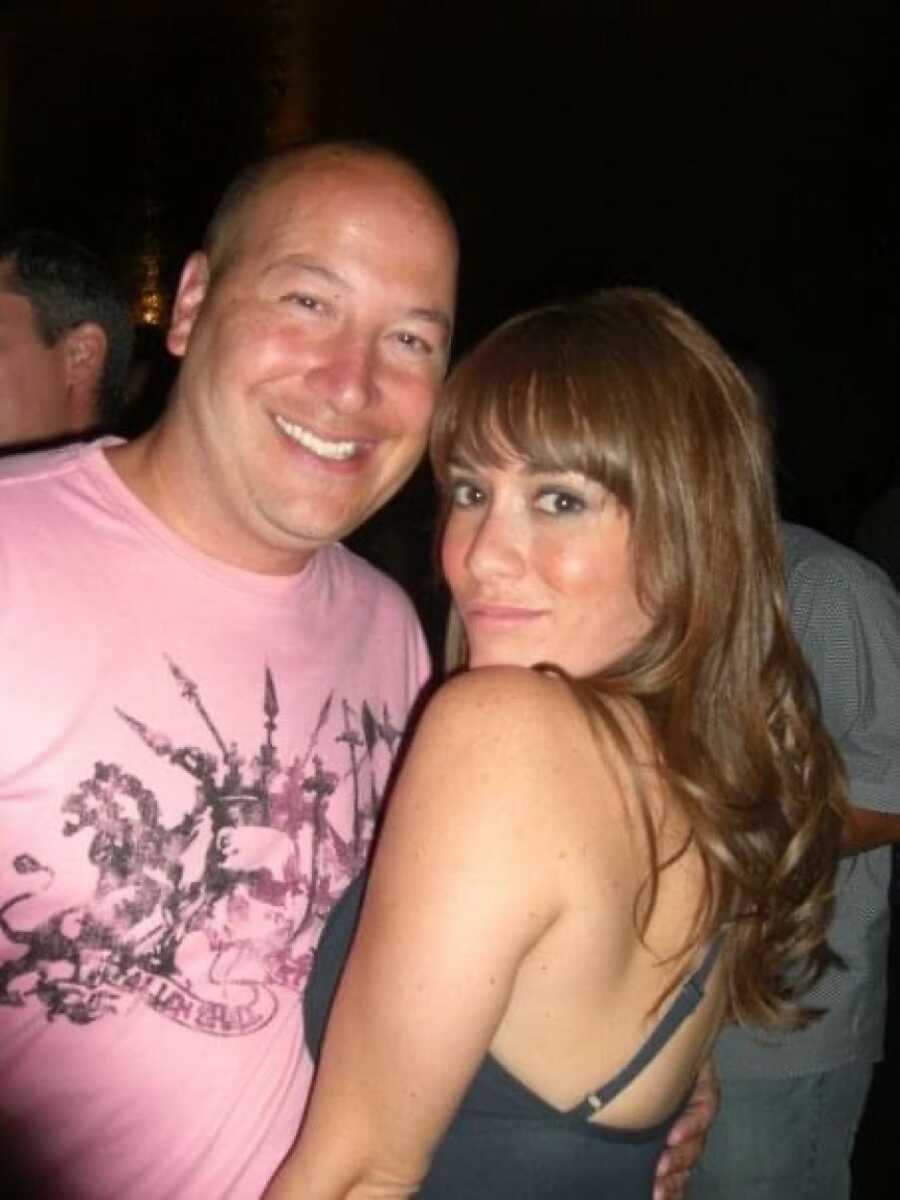 IUI Journey
Theo and I went back and forth on what we should do. We ended up deciding to use donor sperm and give insemination a try. After weeks of scrolling through donor after donor, we found the one! He had a strong resemblance to my husband and genetically everything looked great. We ordered the samples and they were sent directly to our clinic. In the meantime, I would have to start medications to get my body and eggs ready for the insemination.
I was so excited to do our first IUI. We had our first procedure and I had to do what the trying-to-conceive community calls 'the two-week wait' to see if the insemination took. What some might call the longest two weeks of their life. Unfortunately, right before the two weeks were up I got my period. I was pretty upset about this because in my head I thought for sure this was going to work. What kept me going was knowing we purchased a three-cycle IUI package. Right away I prepared for my next cycle. Unfortunately, that cycle failed too and the doctor called us in for a meeting. He proceeded to tell us the samples they received from the clinic weren't very good and they were very similar to Theo's sample. Mouths hanging agape, we were not only devastated by this news but we felt completely taken advantage of. To us, this was completely unethical and we quickly left his office, declining the third IUI.
I was completely devastated. It was month after month of negative pregnancy tests, disappointment, and heartache. Not to mention all of my friends and relatives that were gleefully posting their pregnancies and gender reveals on social media. I was broken.
Foster Care
After a few months went by Theo and I started discussing foster care. We thought, what better way to give back to our community and possibly start our family? We did our homework and completed all the steps to becoming foster parents. It was quite the process. Shortly after we were certified we received the call that there were two children that were in desperate need of a home. We were thrilled and couldn't wait to pick them up.
We anxiously arrived at Family Services and the sight of these two babies, a boy of 13 months and a girl of a mere four weeks, was heartbreaking. They were filthy, tired, and terrified. The boy clearly showed signs of abuse…my heart was breaking. We scooped up these precious angels with what little belongings they had and brought them home. It was extremely traumatic for these two little ones and quite the transition for us.
After a few weeks of hard work and lots of love we fell into a routine and the kids started feeling at home. We had several meetings with the social worker and were told the parents' rights were in the process of being terminated. We were ecstatic! At this point, the kids had been with us nearly six months and it appeared we had a great chance to legally adopt them. I was in my glory and just loved being a mommy to these two amazing kids. That is until the dreadful day I received a random phone call from the social worker. She was quiet for a minute before she had the nerve to tell me what was happening. When the words finally left her mouth, my heart and stomach sank as she started explaining.
The kids' grandmother and great aunt that lived in another state decided last minute that she wanted to take custody. To say we were beside ourselves is an understatement. We tried everything in our power to prevent this from happening based on the circumstances but unfortunately, as foster parents, we didn't have much of a say in what happened with the kids. After a lot of back and forth with the social worker, the day I hoped would never happen came. We had to hand the kids over to a complete stranger, someone they didn't even know. It was tragic and we were gutted. To add insult to injury, those kids were eventually removed from the care of the relative due to neglect. This news came about a year after they left us. I wasn't sure we'd recover from this. We took the next few months to decompress and figure out the next step in our journey to become parents.
After the trauma wore off from losing our foster kids, we sat down and had a heart-to-heart. What were we going to do next? I longed to be a mother and him a father. We ultimately decided we would save our money and pursue private adoption. We were excited but cautiously optimistic considering what we had just been through.
Adoption
We ended up going through a wonderful agency. Open Arms Adoption Agency is a non-sectarian agency through Jewish Family Services. They were amazing! By the time we applied and finished all of our paperwork and home study, we were matched with a birthmother about six months later. Five anxiety-ridden months after meeting our birthmother, our beautiful daughter Eleanor was born. What a joyous day! We had to wait 72 hours before we could bring our sweet baby girl home because of Nevada State law but once we entered the sanctity of our home I sat on the floor of my living room while tears flowed down my cheeks and just stared at this beautiful gift we had been given. I was in awe; my heart had never been fuller. Being a mother to this little girl was the best thing that ever happened to me. I was walking on air and so proud of my new daughter. What a blessing!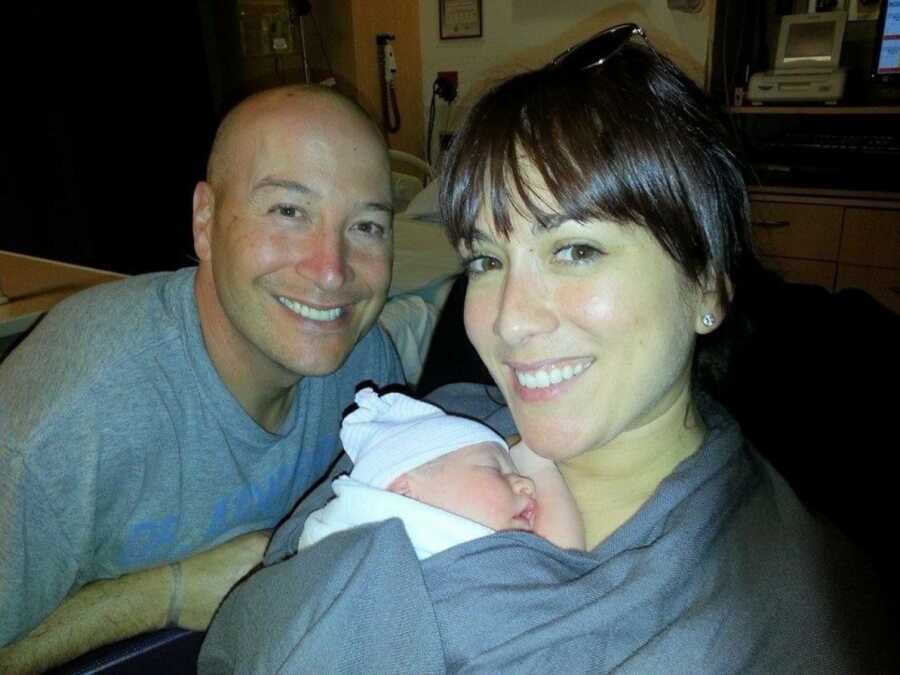 Six long months after she was born we were able to go to the courthouse and legally adopt our little Eleanor. She was officially ours. We had so many people attend the courtroom that there was standing room only. It was magical.
For the next two years, I basked in the joy of motherhood. Enjoying every second. Participating in all the things mommies do with their daughters. Mommy and me classes, Gymboree, sports, swimming. You name it, we did it.
When Eleanor was about two and a half I started thinking about how I really wanted another baby. The question was, how were we going to do that? I wanted her to have a sibling and I really wanted to give trying-to-conceive another try. I know, crazy right? I just felt I was missing that experience and I really wanted it. However, I was much more relaxed about it this time around because we had Eleanor. Theo and I had many talks and mutually decided we would try one more time to get pregnant. We did some more research, found another clinic that had a high success rate, and set up a meeting. What we would find out was about to blow our minds.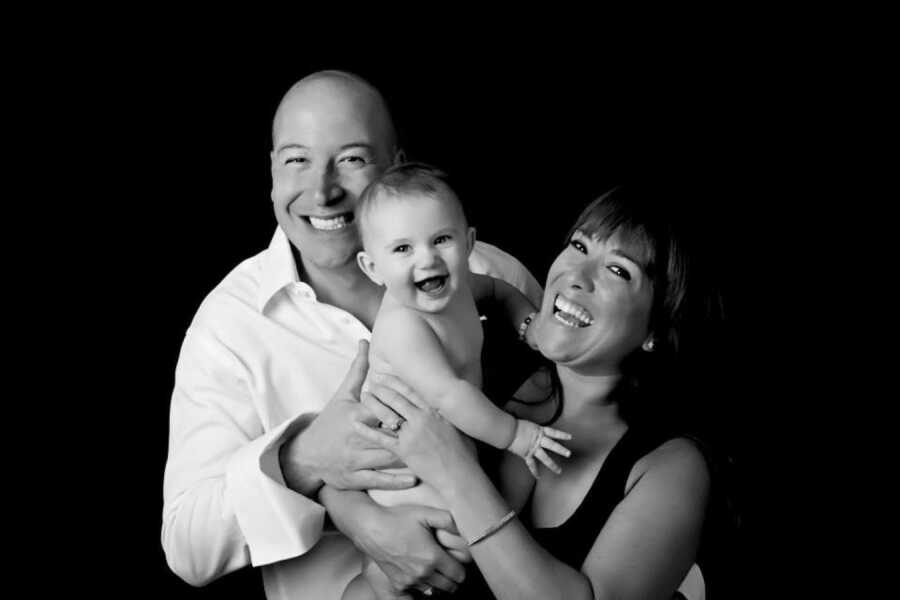 Trying For A Baby
After our initial consultation, and a repeat of all the testing we previously had, our new fertility doctor asked what medications Theo was on. We casually told her, 'testosterone,' and we could immediately see the disapproval on her face. Shaking her head, she let us know that testosterone is basically like a male contraceptive. We looked at each other in disbelief and I could feel my face get hot. She also told us that if he got off the testosterone and started some meds to boost his sperm count we should have no problem getting pregnant. We were floored and even more disgusted with our previous doctor. So, we started taking the steps to boost his sperm and get my body ready for conception. We left the clinic as we always did, hand in hand, but this time smiling ear to ear. In April of 2016, we went to the fertility clinic for our last-ditch effort to try to conceive.
After the procedure, we went on with our lives for the next two weeks and I tried not to obsess. That wasn't possible though. I was obsessed with what was or was not happening with my body. Luckily, Eleanor kept me distracted a lot of the time. I'll never forget the day I took that test. The tests said negative so many times. The tests that made me cry for eight years! I looked down at that test and there it was. Two lines! Two lines! Was this real?! I cupped my hand over my mouth in disbelief. I couldn't even process all of the emotions I was feeling. I was crying, laughing, and just kept looking at the test. I called Theo and we just cried together on the phone. We couldn't believe it was finally happening and I couldn't wait to verify with blood work. On March 12, 2016, the clinic called to tell me I was officially pregnant. My 38th birthday! Truly a miracle!
I went on to have a healthy and easy pregnancy and gave birth to our second miracle, Adeline Hope, on November 18, 2016.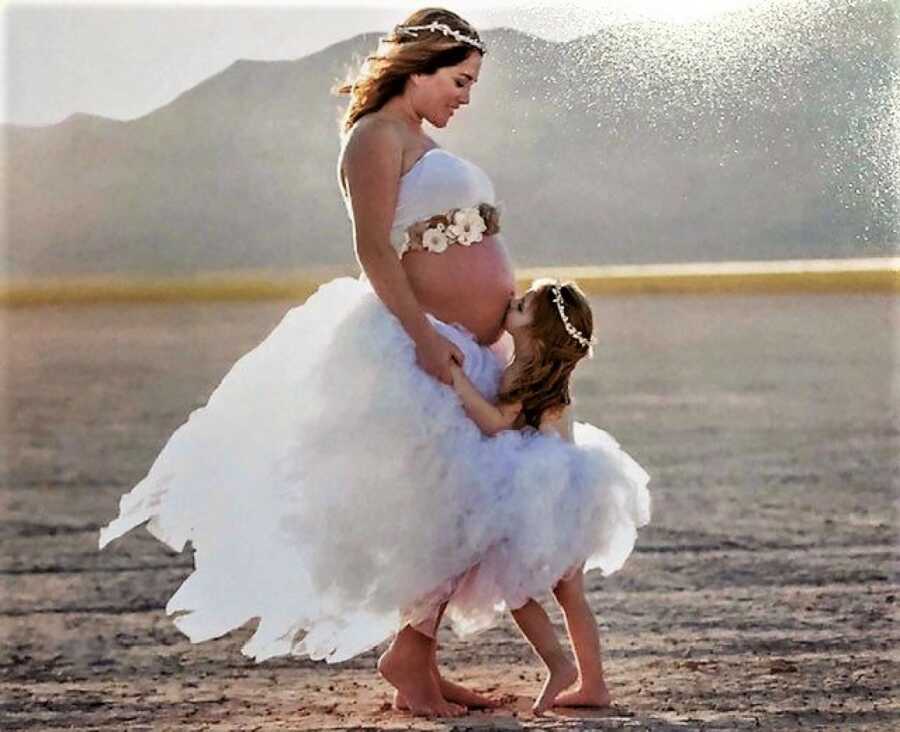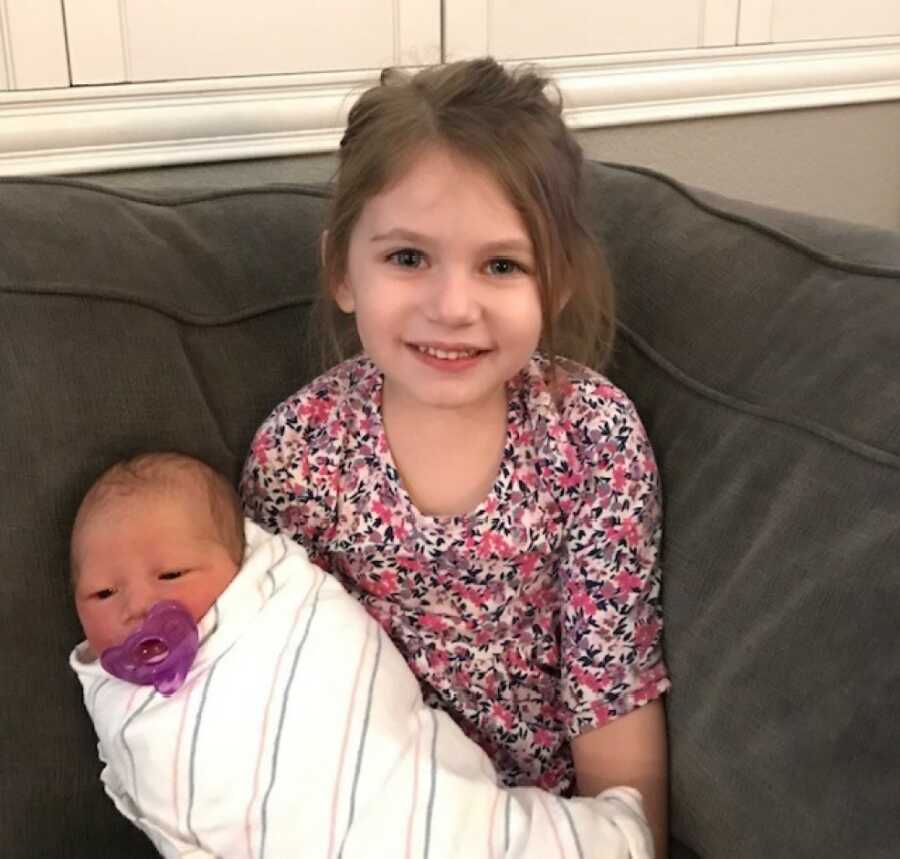 This is a very abbreviated version of my story and my memoir, A Family Affair: My Journey Through Infertility, Adoption, and Childbirth which gets into much more detail about the trials and tribulations we went through to start a family. Unfortunately, more and more families are going through the excruciating pain that is infertility. I wrote my memoir to help those going through probably one of the most difficult things you can go through. When I went through it I had no one to turn to. I was on an island all by myself. My story was written to show those that are in that disparaging whole of sadness that there is light at the end of the tunnel. You may have to take a different path than you planned to get to the finish line, but remember your end goal. I see you and I hold you in my heart. Keep fighting for what you believe in!"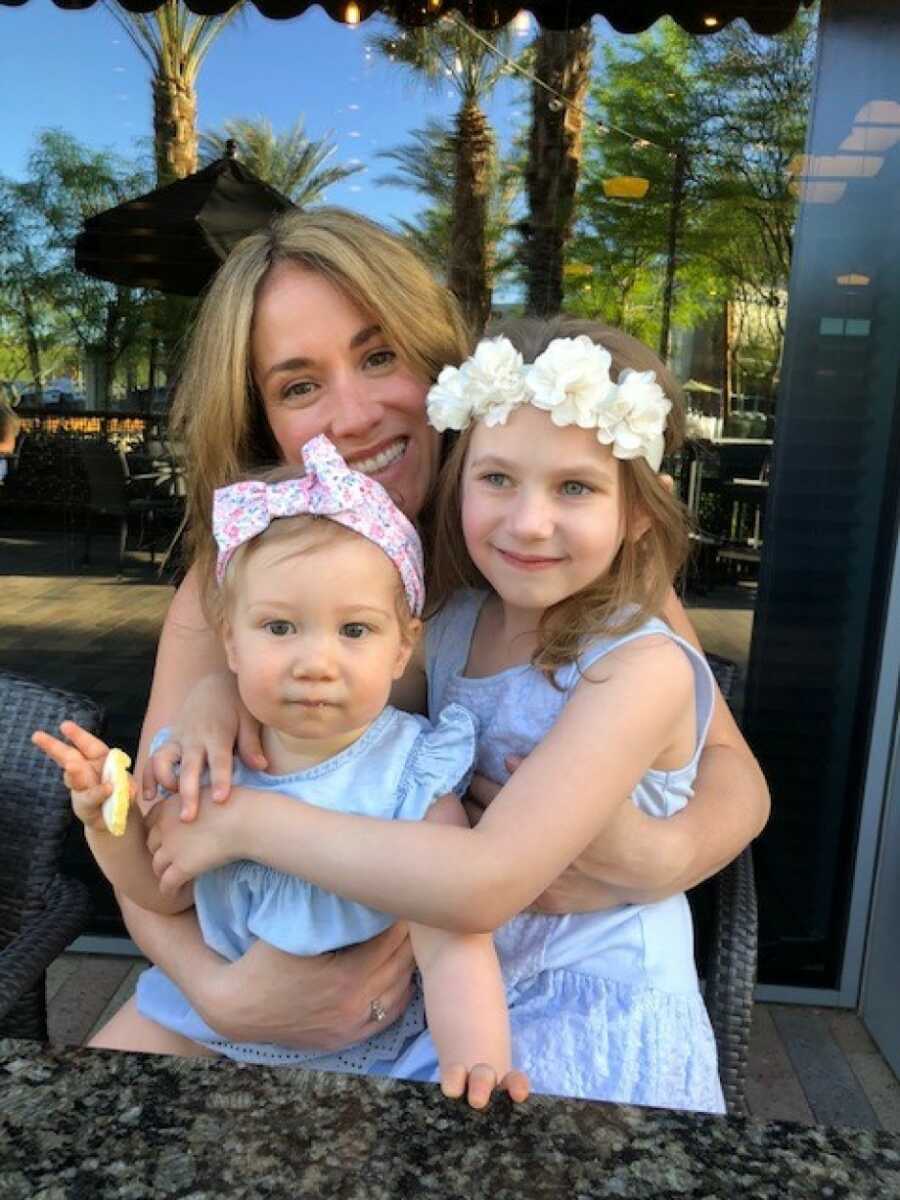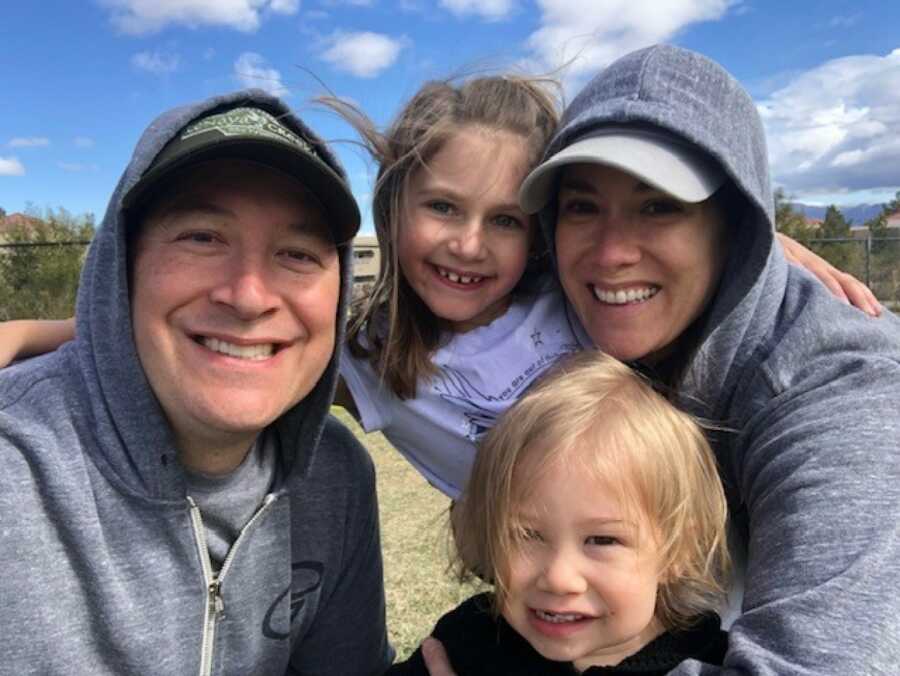 This story was submitted to Love What Matters  by Melissa van Soest-Author of Las Vegas, NV. You can follow her journey on Facebook, Instagram, and TikTok. You can buy her book on Amazon here. 
Read more stories like this:
'The adoption lawyer said, 'See you soon!' We both said, 'This is it!' Our family of 6 was complete, or so we thought.': Couple adopt daughter's sister from foster care, 'She's the piece we didn't know we were missing'
Disney's Tear-Jerking New Christmas Short 'The Stepdad' Is Reminding Us What Family Truly Means
Help us show compassion is contagious. SHARE this beautiful story on Facebook with friends and family.