"I missed my alarm this morning.
As a punctual, perfectionist, self-sabotaging over-thinker, at that moment, this was the worst thing that could happen to me.
There were too many factors at play here that I MUST have gotten done before I stepped out that door with 3 kids.
That was my first thought.
I scrambled out of bed and ran to wake up my kids (don't get me started about how they'd already be up if it was a weekend) and headed to the kitchen to start making lunches.
Only to see that my husband had prepared them early in the morning before he stepped out to go to work.
It couldn't have been later than 5:30 a.m. since he's usually at work by 6.
Tears filled my eyes.
It may seem like such a small gesture, but it truly saved my morning.
I felt a weight lifted off my shoulders just because he had checked one thing off of my list.
It's like he knew it was going to be a rough morning.
Despite the responsibilities and stresses he carries that he doesn't even burden me with, he worries about me and always tries to lessen my load.
I've been struggling with my health the past few weeks and the ways this man has shown up for me have left me speechless.
I am drowning in gratitude.
I often speak a lot about how motherhood is heavy and hard and how we women carry much more than humanly acceptable.
How I personally struggle a lot with motherhood.
As this remains true, it doesn't mean I am lacking the love and support of my spouse.
I think it's something every mother experiences, because these feelings are part of the motherhood package somehow.
But to have the support of a spouse makes all the difference.
In the heaviness and darkness of it all, I don't know if I would be able to carry it so effortlessly without my husband.
He is my backbone and I don't say this lightly.
He is the support I always find when I'm in desperate need.
He carries us all when we are struggling and masks his own pain when he is hurting.
He is everything I need when I am down and he just does it so perfectly.
What more can I ask for?
I just love him."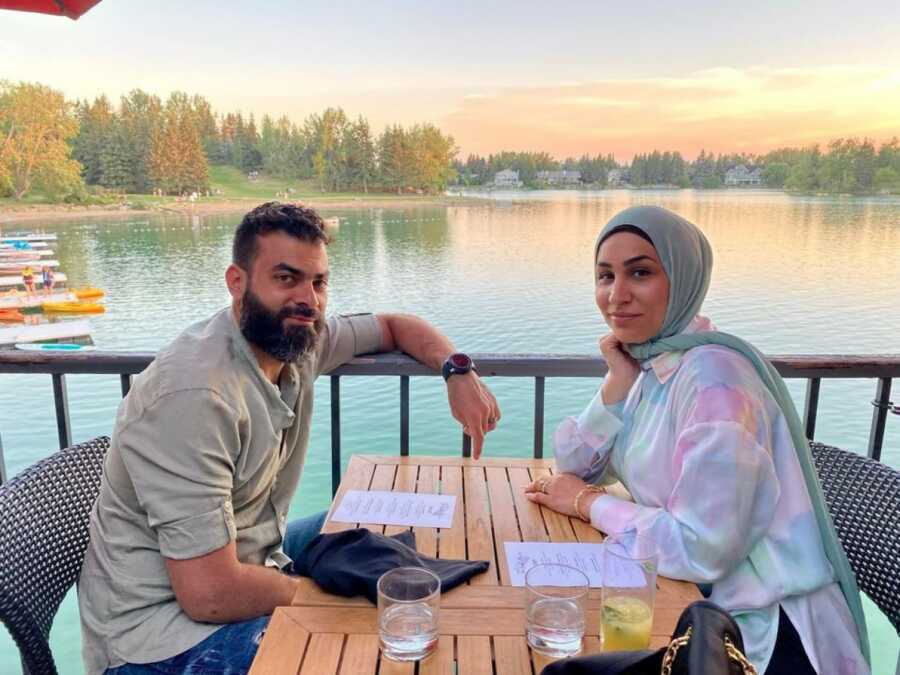 This story was submitted to Love What Matters by Suka Nasrallah. You can follow her journey on Facebook. You can purchase her book, Unfiltered Truths of Motherhood: Captive & Captivated, here. Submit your own story here, and be sure to subscribe to our free email newsletter for our best stories, and YouTube for our best videos.
Read more from Suka here:
'I listened to him yell 'mama' 67 times while he banged on the bathroom door during my shower. 67 times.': Mom candidly shares 'we are so beyond worn out'
'He is our backbone. His words comfort like a warm blanket. He tells me it will be okay, even when he knows it may not.': Woman shares ode to 'present' fathers
Please Stop Judging Women For Complaining About Motherhood
'We are burnt out to a point of no return, just to keep up with this label of doing it ALL.': Woman explains why modern 'good wife' is rooted in patriarchy
Do you know someone who could benefit from reading this? SHARE this story on Facebook with family and friends.