Early Stroke Signs
"Strokes can happen at any time. There are many reasons why people are afflicted with them, and they can even be life-threatening. I am fortunate to share my experiences with you; I hope if you have a relative or loved one who suffered from a stroke, the words here may be of some help to you.
Before I go on, I was told by a family member that I had already suffered one stroke prior to this one. I don't know when it occurred, or if I suffered any complications from it, but this recent stroke I do remember.
On the day it happened, I sat down near my desk preparing to write an article for an upcoming interview. I planned to create a rough draft from the information I gathered, which was not a problem at all.
I couldn't find the words to properly write an introduction, and I gave up. That should have been a warning sign something was not right, but there is more to come.
My wife mentioned items I needed to get from a nearby store. I didn't know what those items were, and they seemed foreign to me. She even held the grocery list in my face and I had trouble reading the items written down.
Without delay, she rushed me to the hospital where I was seen by a group of doctors who informed me I had an acute stroke. Two weeks before this emergency, I was sent to the hospital by a nurse in the neighborhood clinic who was in charge of my blood pressure reading, and found it insanely high, around 200/100.
I stayed in the same hospital for overnight observation and for my condition to be stabilized. I left with a set of prescriptions and was sent back home.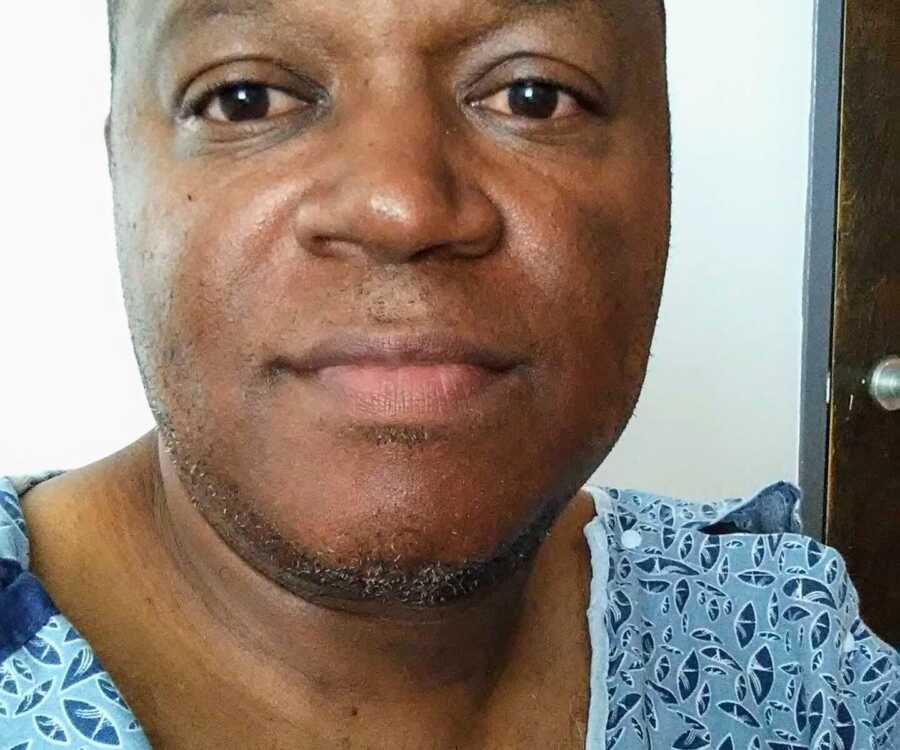 Diabetes Diagnosis
Two weeks later, I returned under serious circumstances. During my stay, I received news that I had known for a while. Doctors from different hospitals I attended told me all along I was pre-diabetic.
Now with this visit, doctors said I am diabetic. There was some discussion between doctors about whether I was still in the early stage or moved into the actual stage. As of this writing, there's still debate about whether or not I am, but that could also be a reason for my stroke.
Looking back at it now, I'm not sure if the medication from my previous visit played a part in increasing the odds of my stroke. During my second stay in the hospital, doctors prescribed different types of medication to deal with the high blood pressure, the condition which led to my stroke and other afflictions I have.
I was advised to eat healthier foods and to spend forty-five minutes a day walking, which led to a massive amount of weight loss.
Hospitalization
My four-day stay in the hospital included an IV attached to my hand the entire time. I had a nurse enter my room at four in the morning to draw blood from me.
Two hours later, at six in the morning, two nurses would take a blood pressure reading. And at eight in the morning, I received breakfast. This was the schedule I recall.
I remember how my father stayed overnight in the hospital with me. He was not sure when he would be discharged to go back home and enjoy his last days with us, his family.
Unfortunately, that never happened. My father passed away a year before the stroke, but my stay brought up memories of my time with him in his hospital room as he received treatment.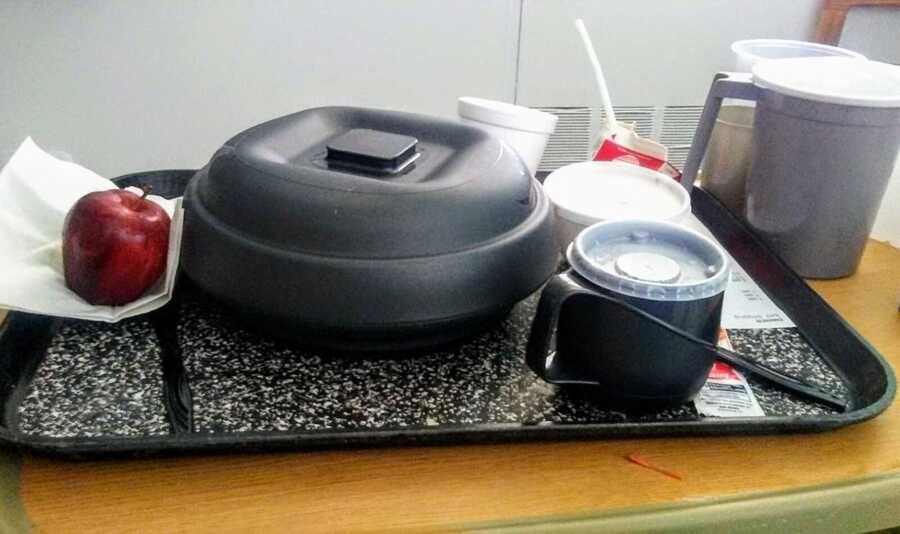 Recovery
On my road back to recovery, I walked in the neighborhood, my backyard, and anywhere I found space to walk. The pandemic has made it a challenge to walk without being accosted by a homeless person, so I spend most of my walks in the backyard for safety reasons and a controlled area to walk in.
My wife prepared healthy meals for me to eat with vegetables, walnuts, and lentils, all in an effort for me to eat healthier foods. I eliminated stressful situations and people from my life who might cause my blood pressure to go up.
The doctors in my neighborhood clinic do follow-ups with me, checking my blood pressure and drawing blood from me to see if I'm in progress toward a happier, healthier life.
Their help is remarkable. I can't say enough about the patience and care taken to see if I'm fully recovered from not only my stroke, but if my blood pressure is at a safe and stable level as well.
Returning To Work
Once my recovery period was over, I was cleared to return to work as a substitute teacher. When the students in one school I visit often saw my physical change, I addressed their questions and concerns about my appearance.
Based on the looks on their faces, while they enjoyed seeing me return to their school, they were also concerned about my well-being. I can just say by the grace of God that I'm still here today, back doing the things I enjoy and love.
What this experience has taught me is that life is important. You have to cherish each day that you have because those days are not promised. Enduring a stroke changes your outlook and perspective on life.
The trivial things don't matter as much. The substantive foundations of family, good friends, and loved ones mean so much more."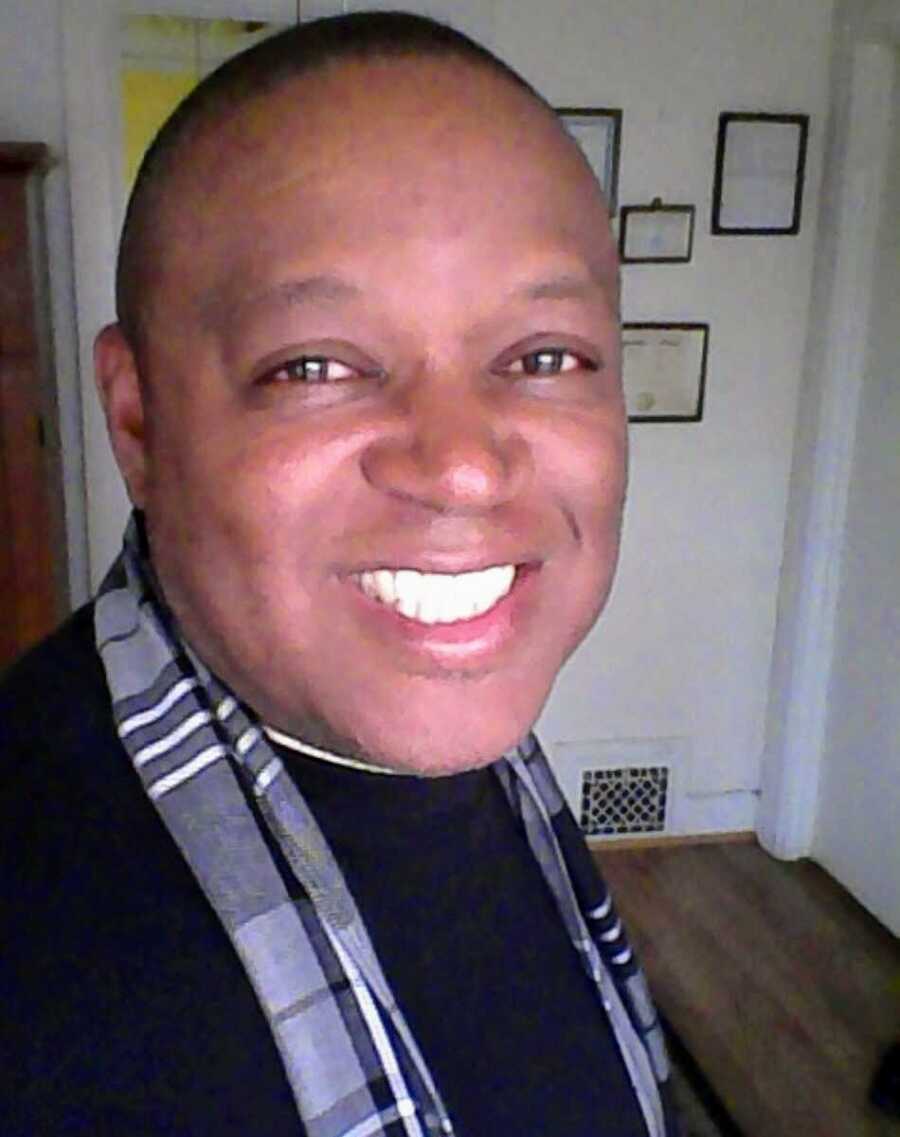 This article was submitted to Love What Matters by Charles L. Chatmon. You can follow him on Instagram. Join the Love What Matters family and subscribe to our newsletter.
Read more stories here:
'I was a stay-at-home mom raising 2 kids, fighting stage 4 cancer.': Single mom shares divorce, self-love journey, 'I've never felt happier'
'This is awful!' I couldn't walk. I was alone with two really little kids, and something was REALLY wrong.': Woman survives stroke at 41, urges 'know the signs'
Provide beauty and strength for others.  SHARE this story on Facebook with friends and family.