Childhood Bullying
"My name is Ferrin Roy and I was born with a nevus birthmark, otherwise known as a pigmented skin lesion, on my right cheek. I refer to it as my beauty mark. The journey to accepting the way I was created has certainly been one of self-realization.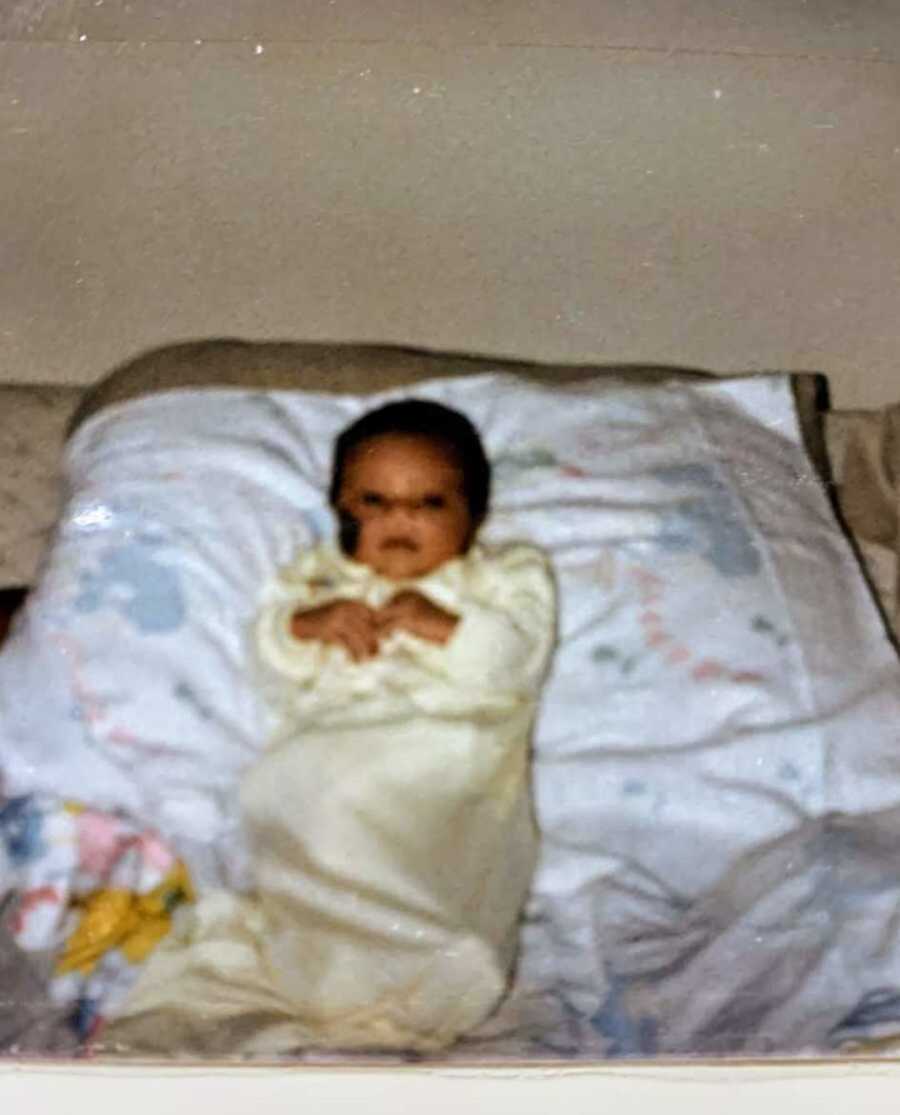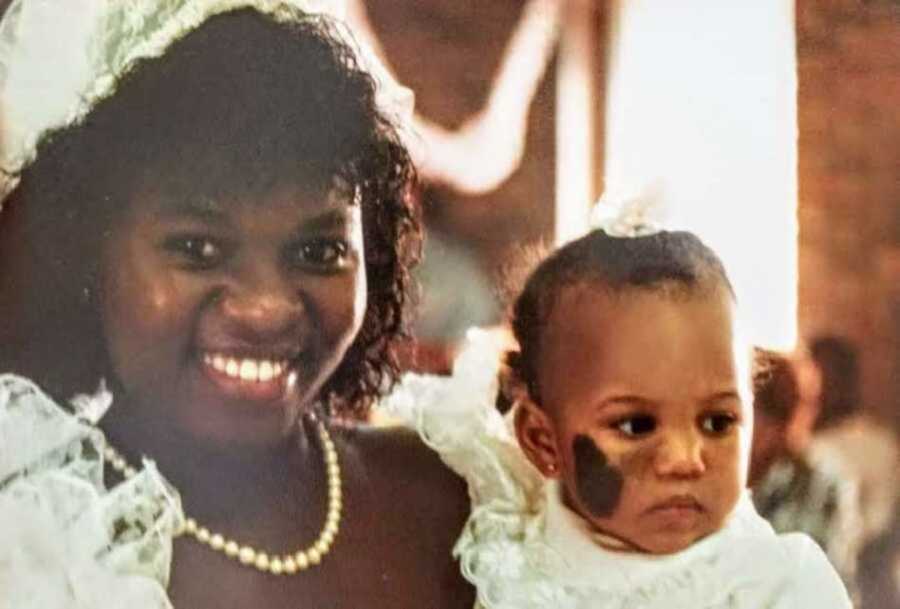 Growing up, I can't recall a single barbie doll, action figure, cartoon, or teddy bear that resembled my appearance. Having a birthmark like mine is a constant feeling of being in the spotlight.
Surprisingly, the very first time I was truly made to feel 'different' wasn't because I was being teased by my peers (like most), but because of an adult. I was just 9 years old.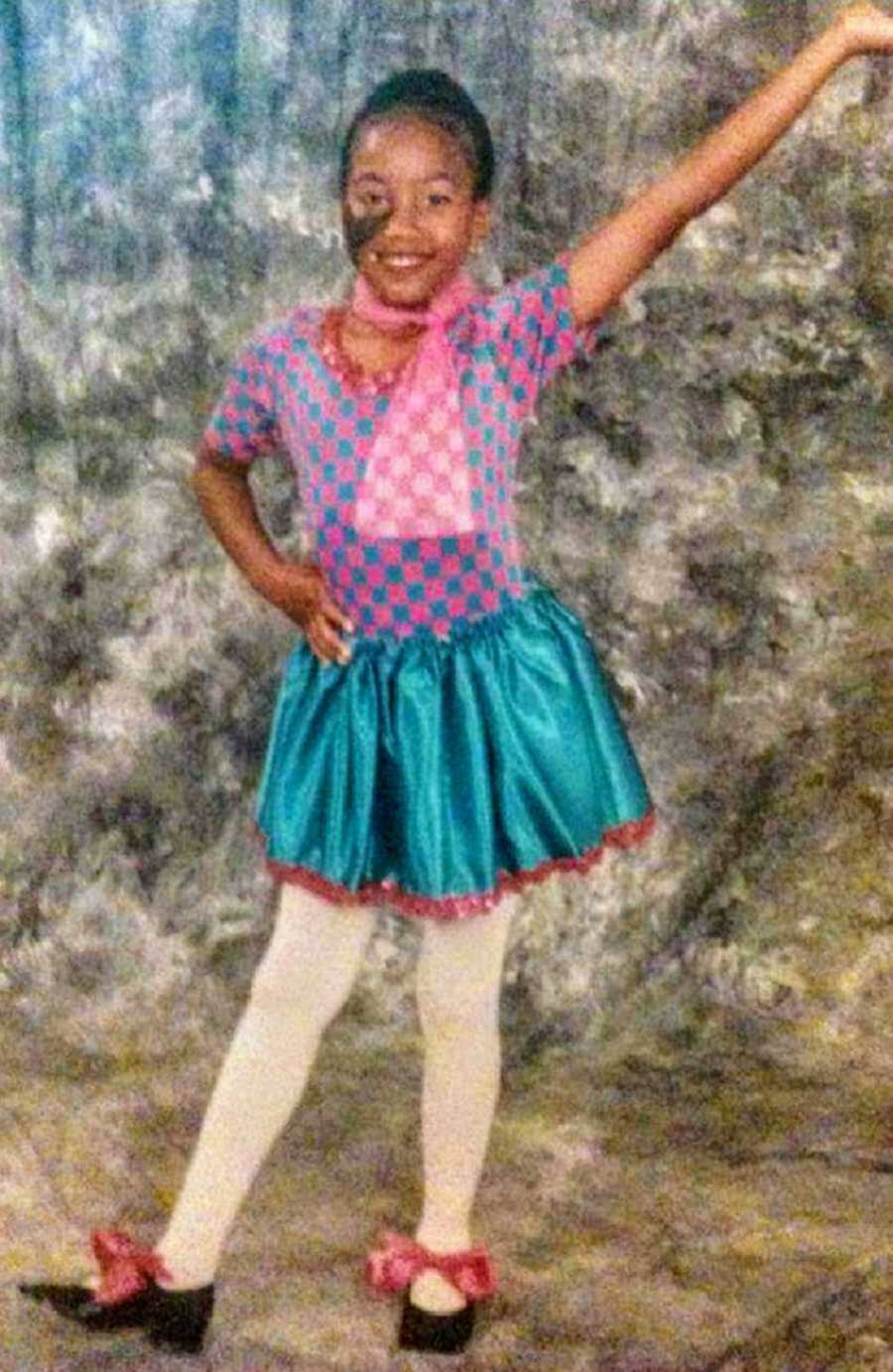 I was a part of a youth choir group and I made eye contact with a lady who made a hand gesture for me to remove my birthmark from my face. I ignored her, but every time I would gaze her direction, she would make the same gesture.
At the end of the service, the pastor asked if anyone had any final remarks. She stood up and stated, 'I wanted the young lady to remove what was on her face but I realized she couldn't.'
Luckily, I had a loving mother who instilled confidence within me at a very young age. She taught me that my birthmark was a part of me. She was my voice and defended me when strangers would make derogatory comments. I personally can't recall all of the times I was teased, but my mother remembers a few incidents that dampened my self-esteem.
The older I became, the more I would recognize stares outside my community. I had no choice but to begin defending myself when my mother was not around. However, there were times when the comments would linger in my mind.
My escape? The mirror!
Establishing Self-Love
I would talk to myself in the mirror. I would compliment myself and recite daily affirmations. I recall my mom asking me so many times, 'Ferrin, who are you talking to?!' I would simply close the door in the bathroom and stare at myself and talk. While looking into the mirror, I could escape the unpredictable comments and stares.
In the mirror, I was the only one with an opinion. Most importantly, I was the only one with an opinion that mattered. I slowly learned to see a beautiful and confident young woman with a very distinctive look staring back at me.
Instead of hiding from the world, I became involved in several extracurricular activities in school, such as beta club president, 4-H treasurer, and student council secretary. I was also a cheerleader. I did not allow my birthmark to stop anything.
Looking back, I feel my childhood prepared me for living a normal life in a judgmental world.
Nowadays, people look at me and wonder why I'm confident or why I am not ashamed. I've had my days of embarrassment and my days where I wondered why my face was not ordinary. The person I am today is one who has continued to strive despite obstacles.
My birthmark is a part of me and the moment I accepted it as a part of who I am, stares or comments did not bother me. I live my life no matter who is watching.
Falling In Love
As time passed, I met such an incredible man. We, of course, discussed my birthmark. He stated my birthmark was exquisite and I was beautiful! We also shared a lot in common as well.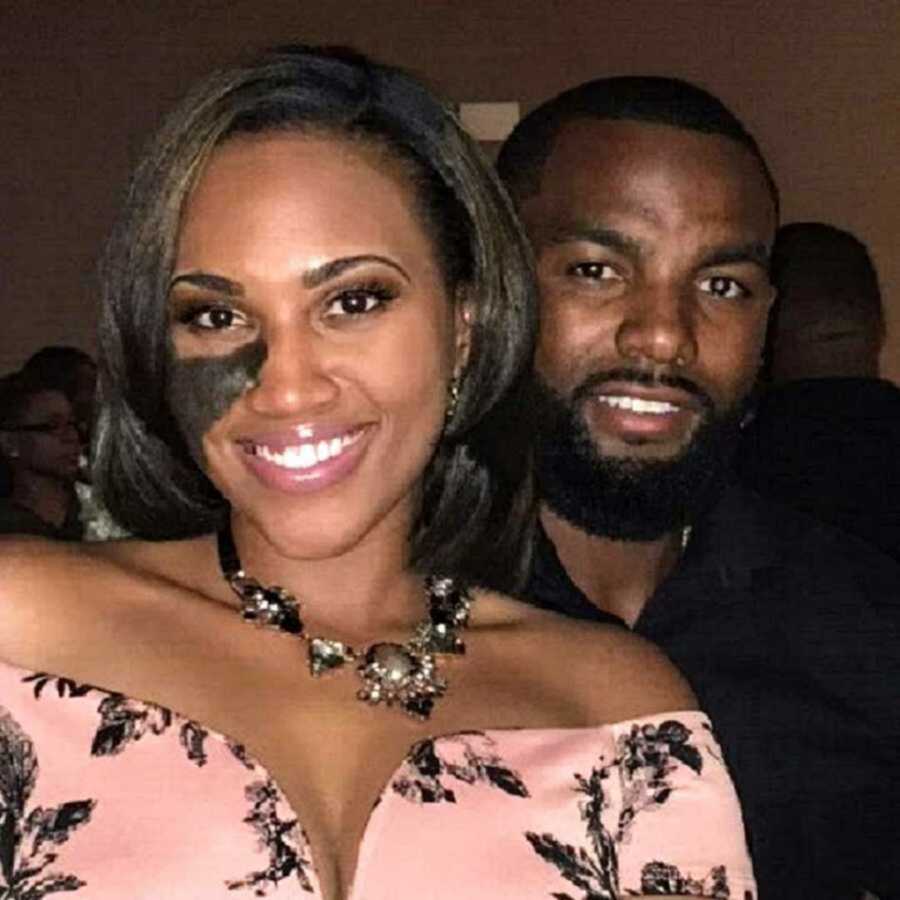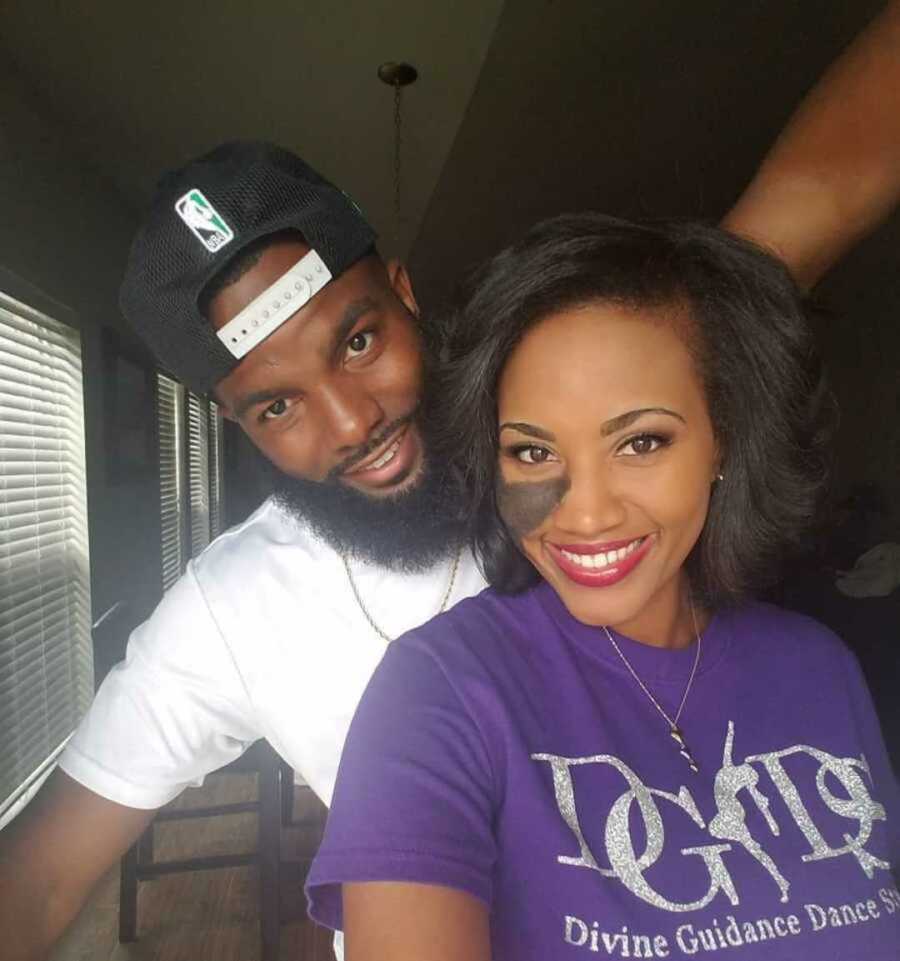 We were married August 14, 2016. Shortly after, I went viral. There were headlines that read, 'The bride who refused to cover her birthmark on her wedding day!'
Yet covering my birthmark was NEVER A THOUGHT! It's a part of me, so why would I cover it?!?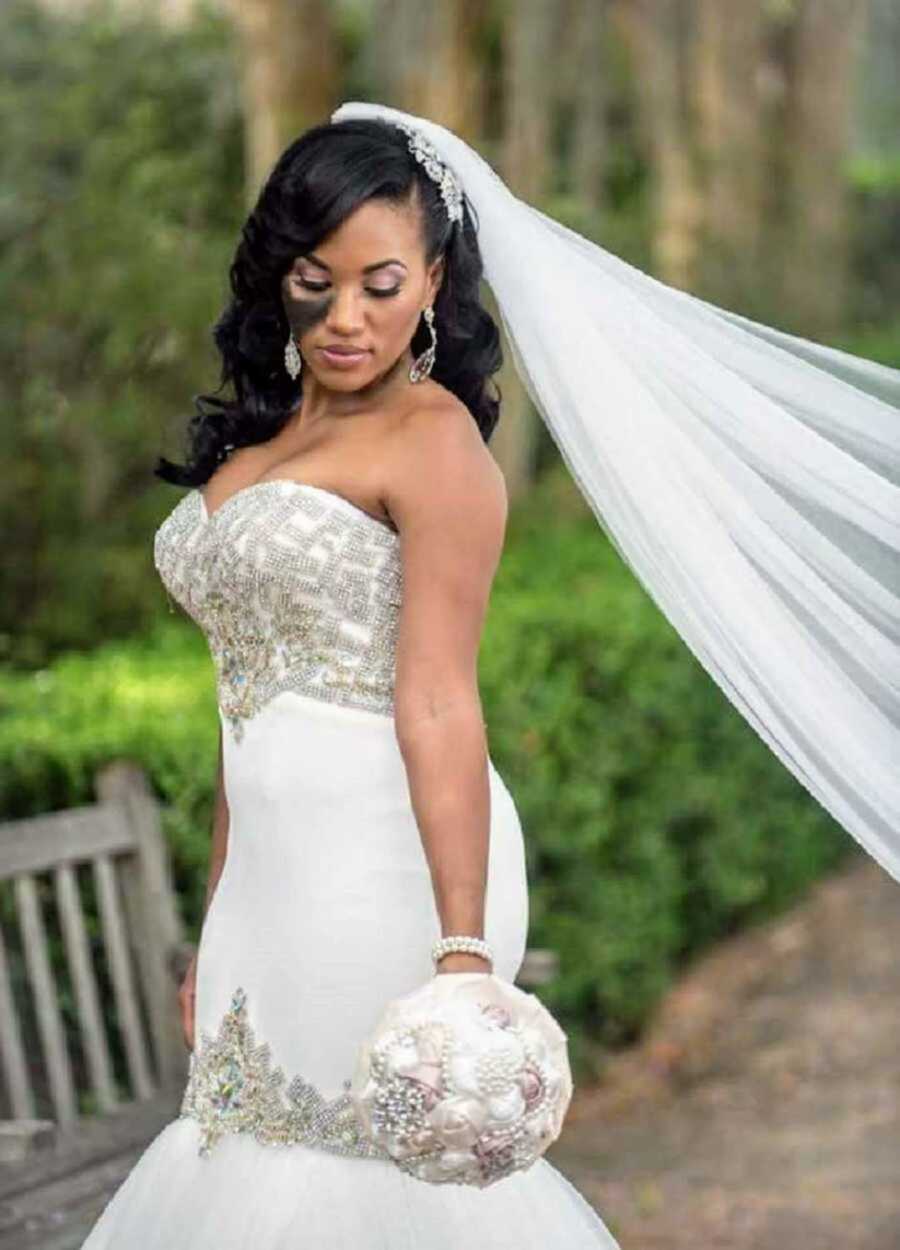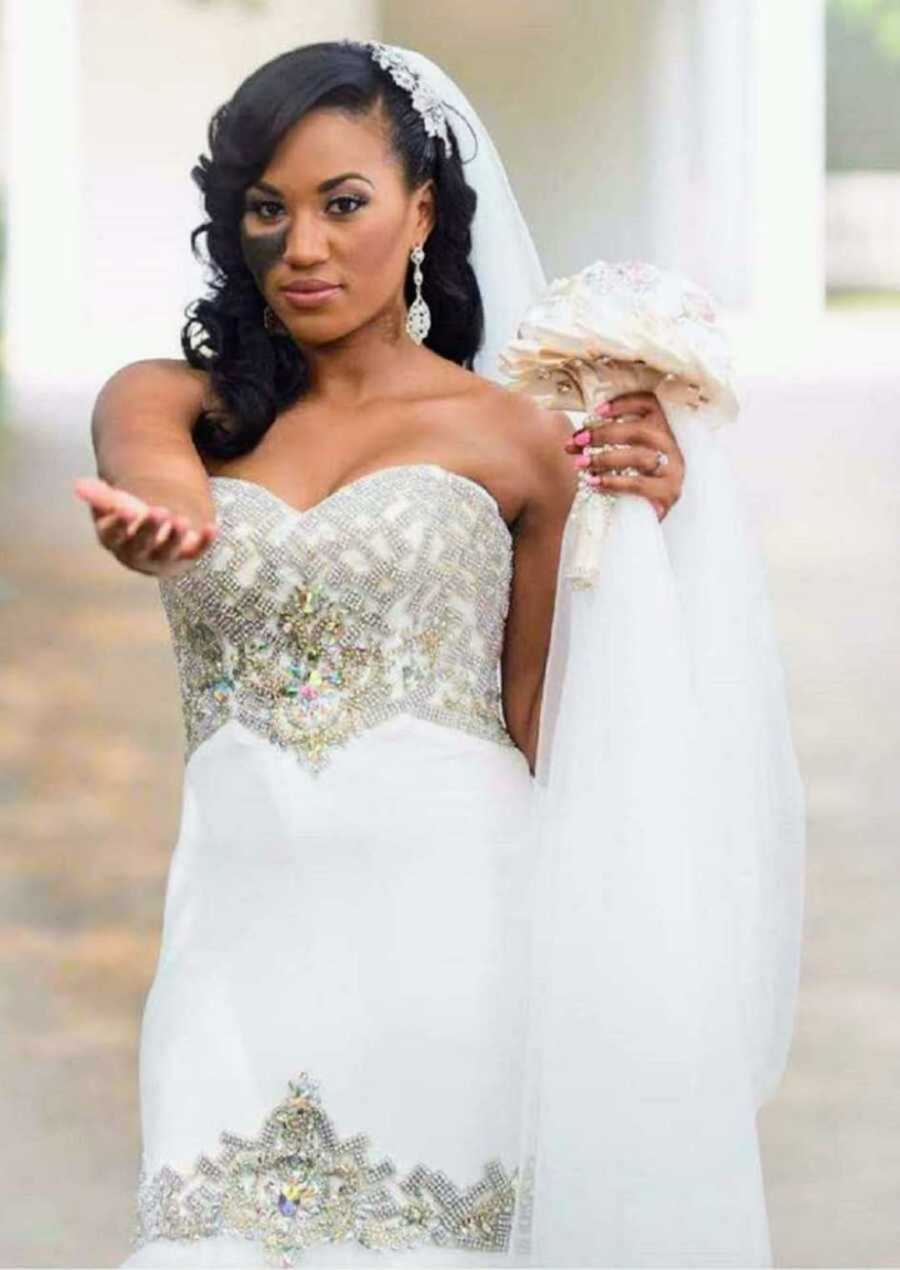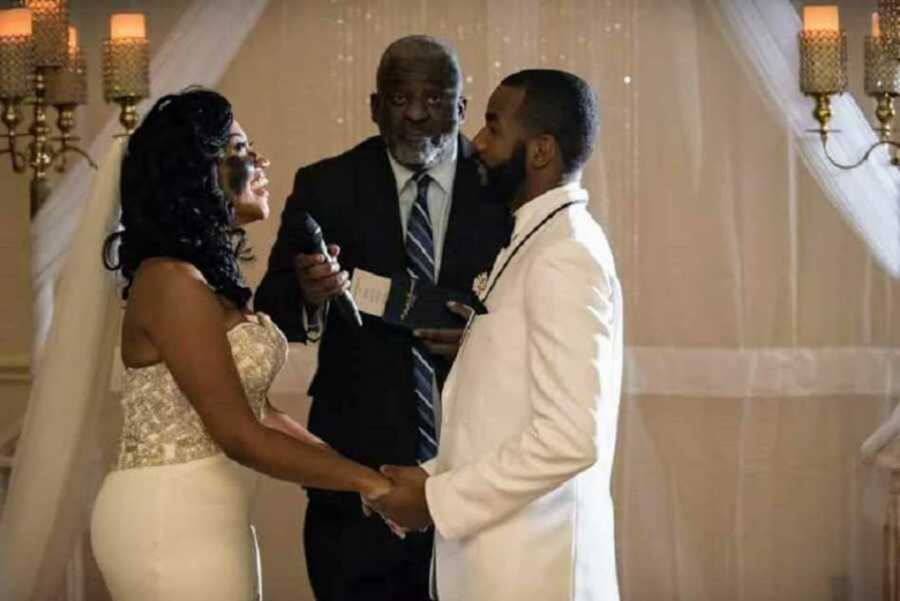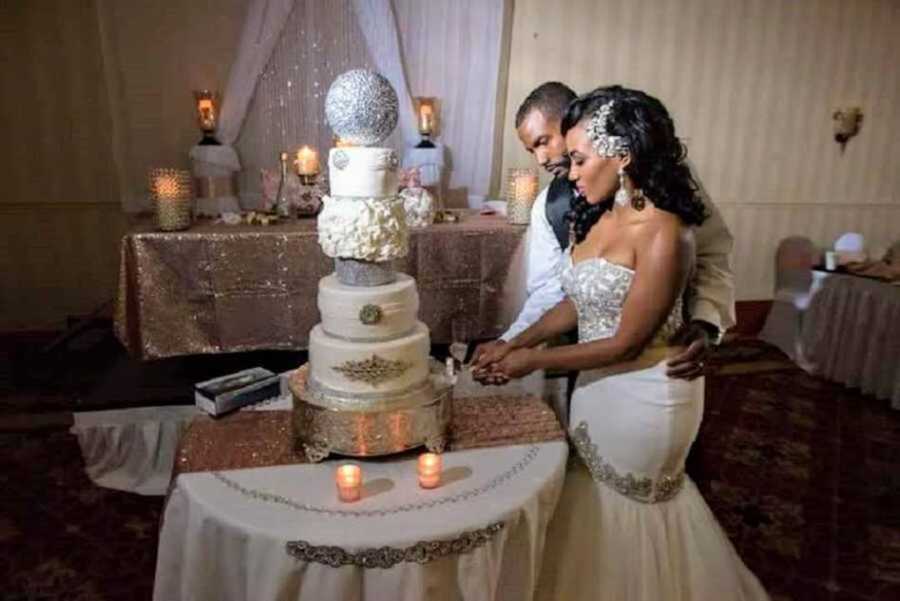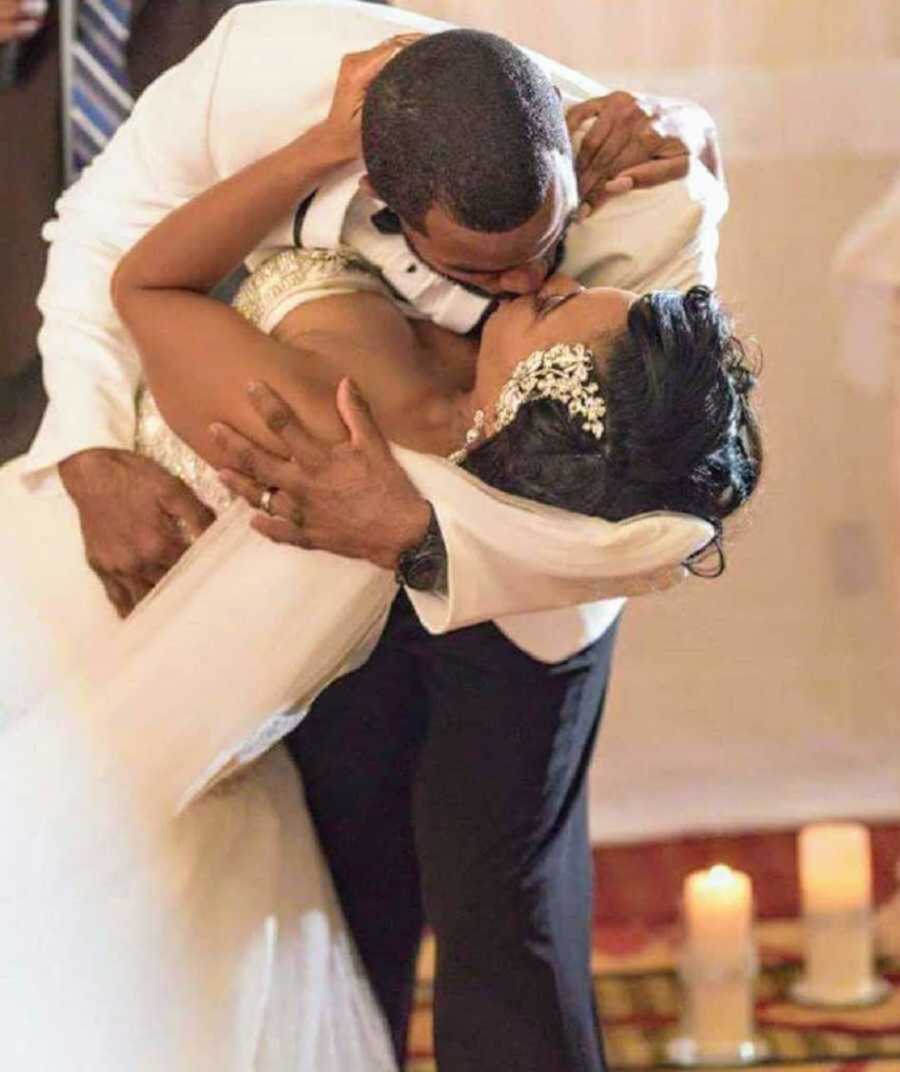 Today, I am happily married and have two daughters. My husband stated I was the first person he ever saw in his life with a facial birthmark. He stated he was amazed and he thought I was really beautiful. The little things he does such as kissing my birthmark is a small gesture that reminds me, he embraces it.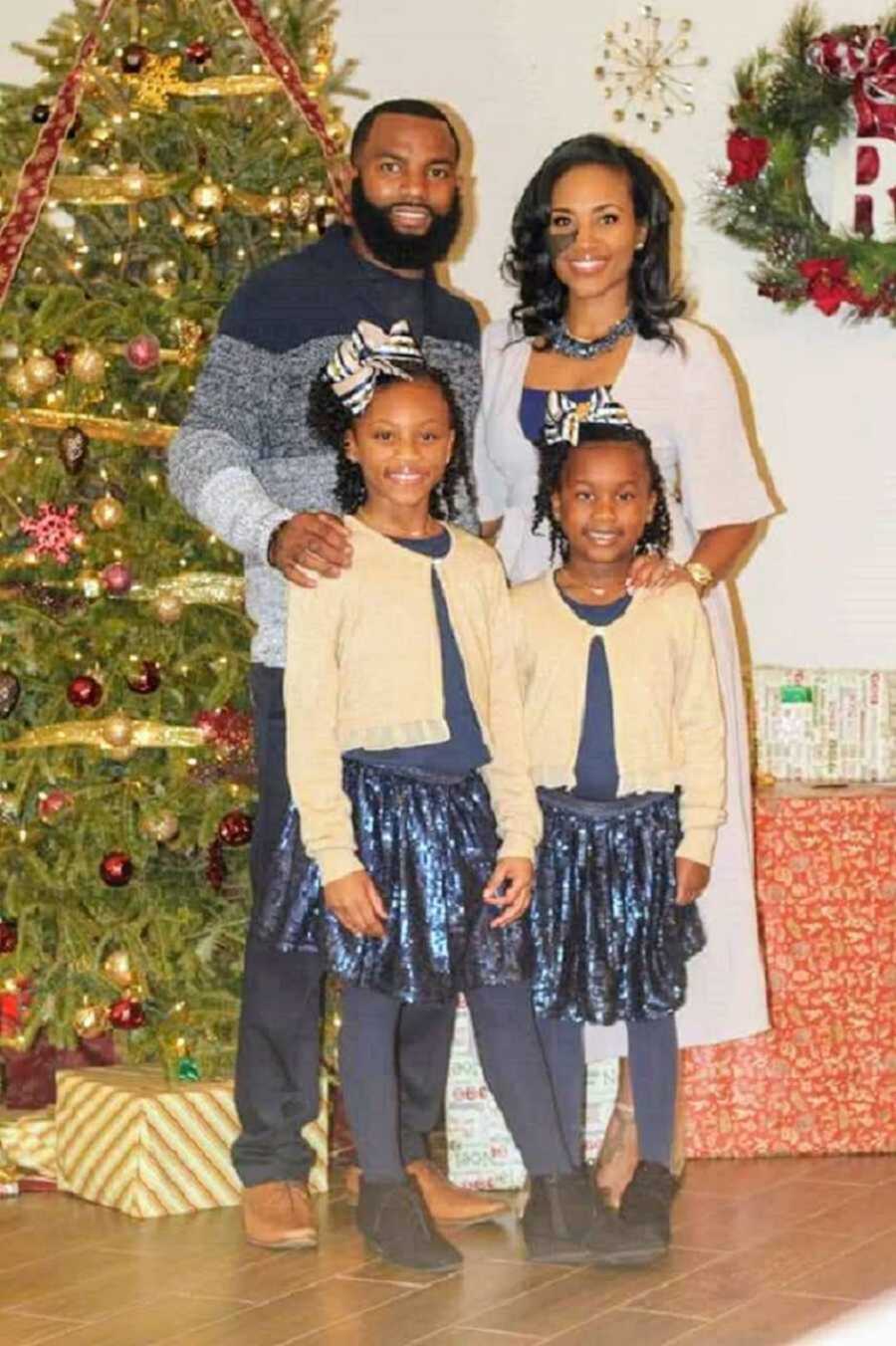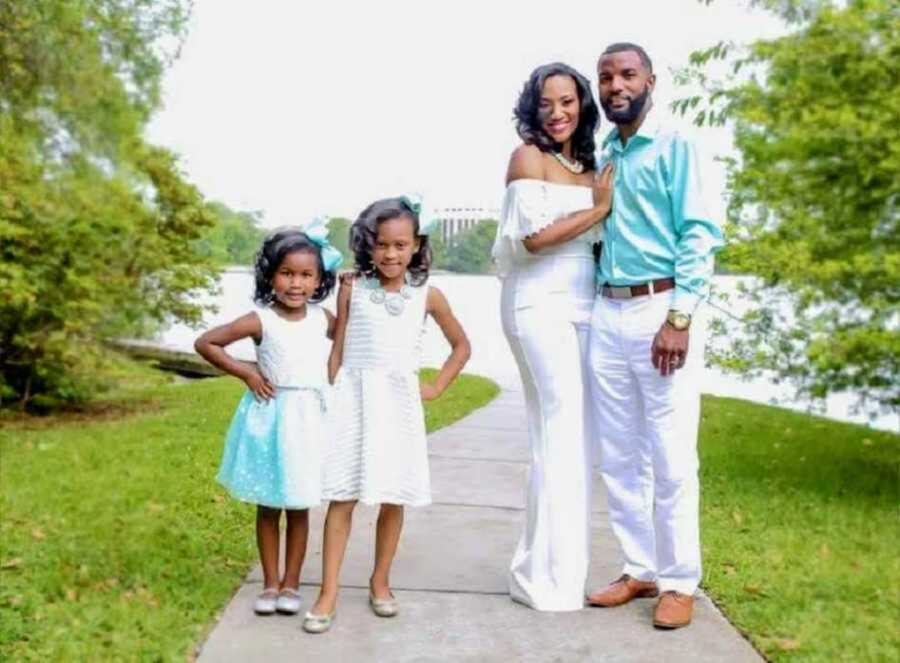 Embracing Unique Differences
The first thing that comes to mind when someone notices something different is removal. But why do we result to surgery as our answer? Can surgery change anything internally?
Choosing to embrace my birthmark was my decision. I decided to be BOLD AND COURAGEOUS!
Throughout my journey, I have grown. Every situation is different; some birthmarks have to be removed because of medical reasons. My removal would have been strictly cosmetic.
I encourage you to take time to love yourself and do what's best for you. If that means covering your mark or scar with makeup, that is okay too. Continue until you are ready to break the cycle.
It's OKAY to be different. Different can be quite beautiful.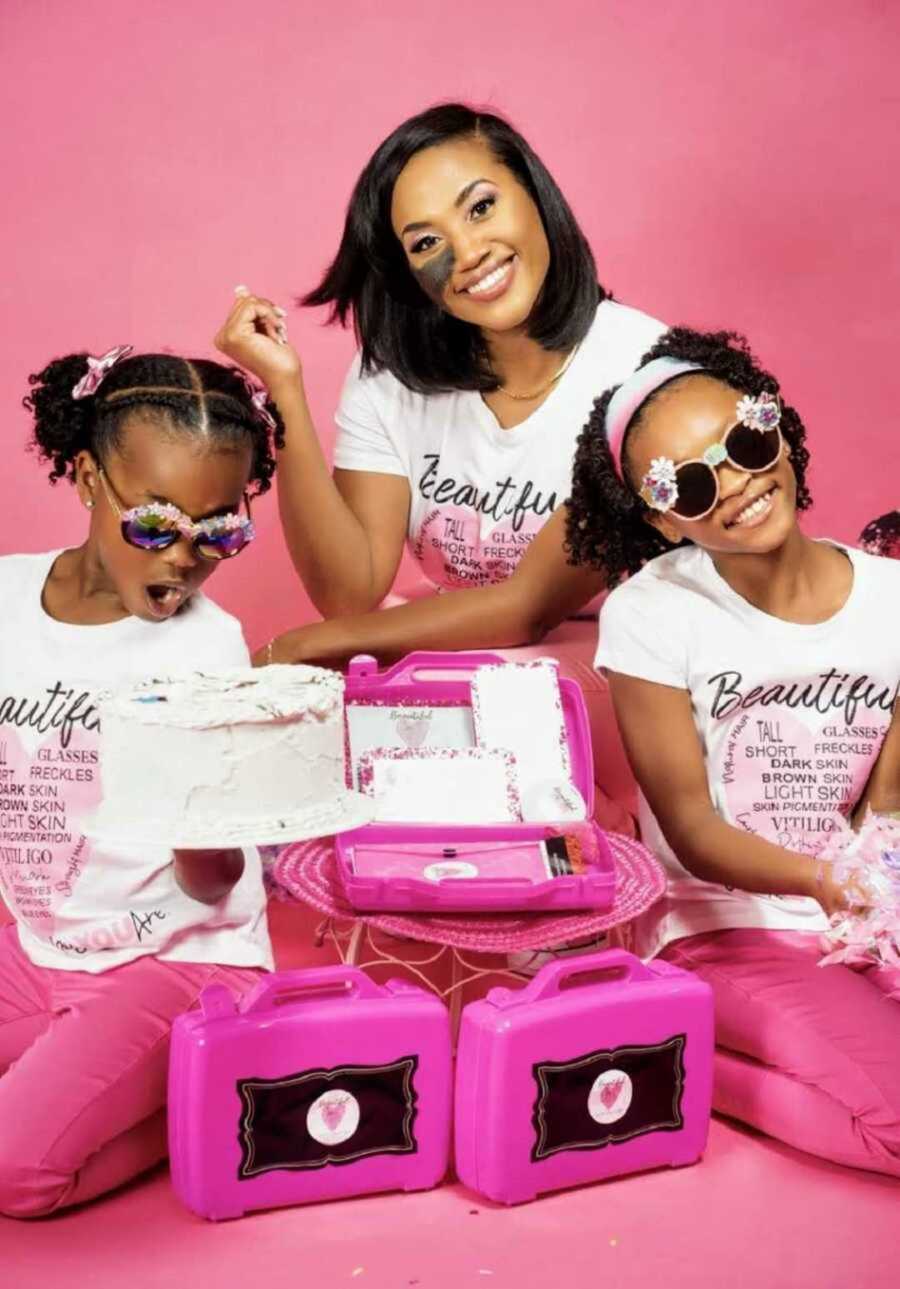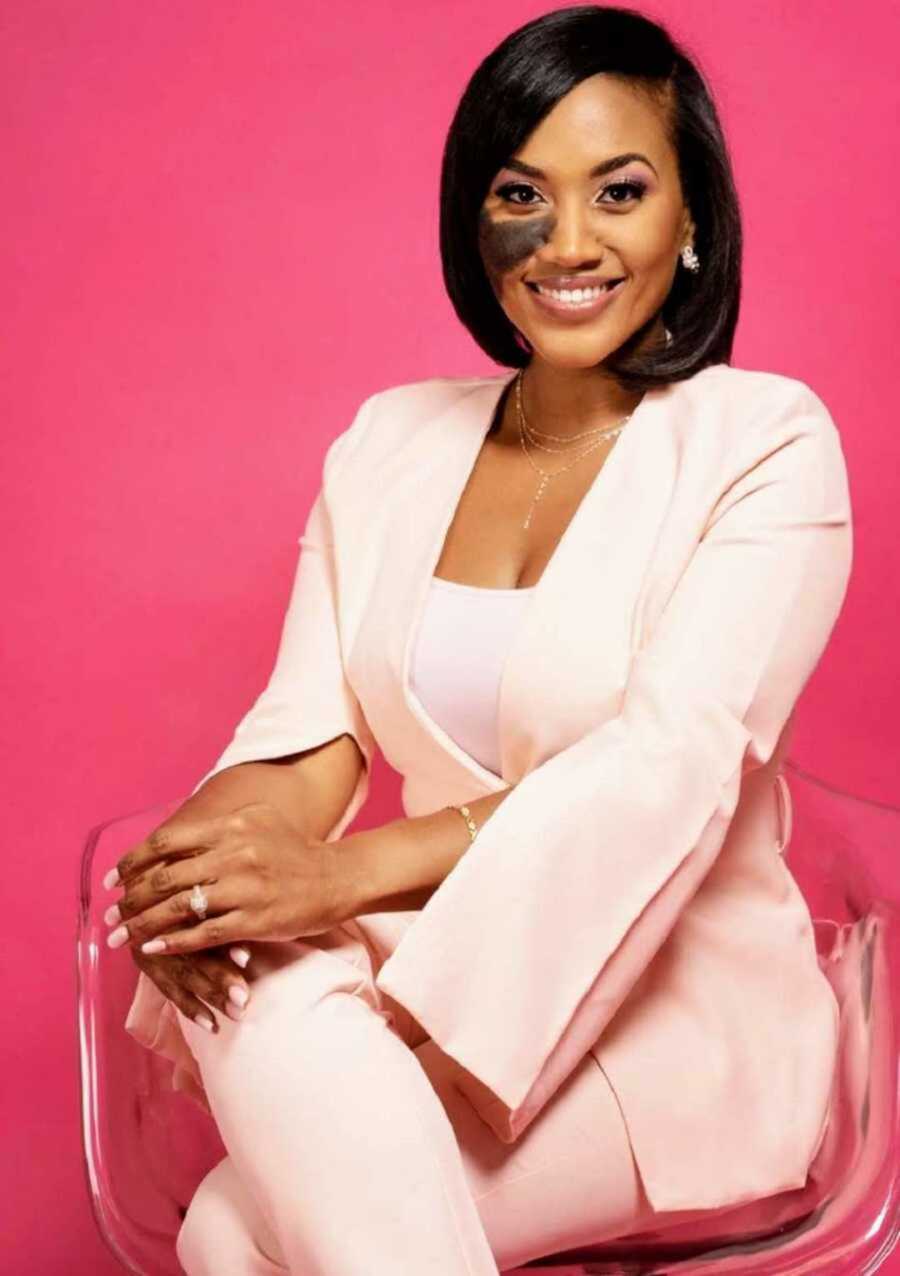 Confidence is extremely important because it is needed for any and everything that we do. Only YOU can stop things in your life from manifesting if you allow it.
Having confidence has helped me achieve every goal in my life, and I am happy to say that my birthmark is a part of me. Yes, it sets me apart from others but it also represents courage. I had the courage to stand up for myself despite judgment.
I hope this article sparks the attention of anyone who struggles with being different. My ultimate goal is to encourage you because I understand the struggles you may encounter. And I've lived them as well."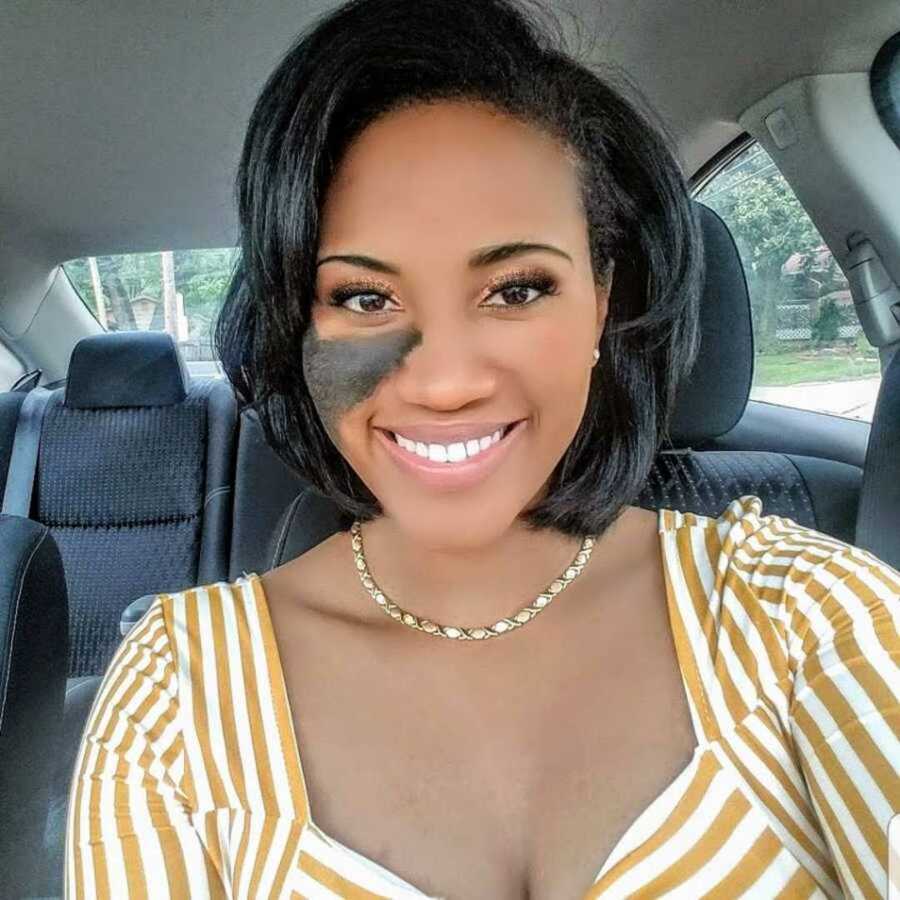 This story was submitted to Love What Matters by Ferrin Roy. Be sure to our free email newsletter for our best stories.
Read more stories like this:
This Woman Normalizing Unique Birthmarks Through Stunning Portraits Of Strangers Is A Breath Of Fresh Air
Man With Limb Difference Overcomes Obstacles To Secure Dream Job As Commercial Airline Pilot
Spread beauty and strength for others. SHARE this story on Facebook with family and friends.