Struggling With Insecurities
"These pictures are some of the hardest I have ever posted. So why post them? I hope I can help other women the way a few women have helped me.
Back story? Of course!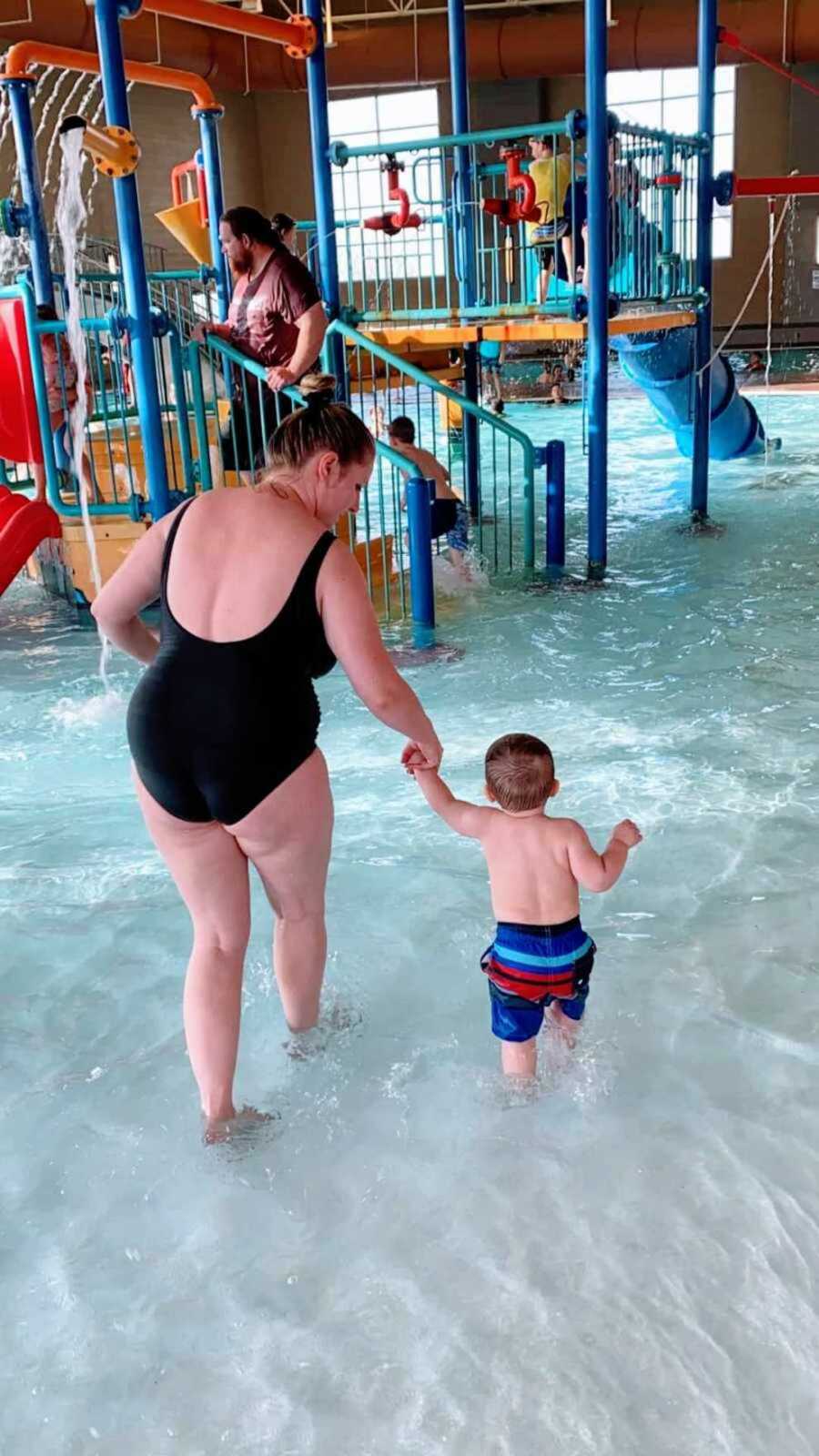 For as far back as I can remember, I have cared too much about how others perceive me. Surprise, right? (I know most people have experienced this.) I mean, inside I still get embarrassed about things I did in elementary school.
But I have never wanted people to see that. I want to appear confident, strong, outgoing, and good looking. That's a normal thing too, I know that.
But when I was 18, I got in a terrible car accident that left me broken in so many ways. I now struggle with PTSD every single day.
I have found ways to manage this; I work with it to make me stronger. For the sake of my life, I had to surrender. (Dramatic much? Yes and no.)
After many years I finally put aside how others might perceive my mental health and now I embrace it. It has been so freeing! (If you struggle with anxiety, depression, bipolar, PTSD, etc., please feel free to share your story with me.) Embracing it does not mean I just admit that I have it; I work constantly to better myself and to become mentally healthy.
Now I may feel like I have a grip on my mental health, but I placed all those insecurities on my body. I wanted people to see me as cute, pretty, beautiful, and sexy. And if I couldn't pull off a look, I wouldn't post the picture – I wouldn't even go out in public.
Right before I got pregnant with my son James was the first time I felt confident in my body; I looked good! I ate healthy and worked out all the time. I was skinny and wanted people to see.
Post-Baby Body
Then I became a mommy. As amazing as being a mom has been (truly the best thing that has ever happened to me), it takes a huge toll on your body. Once again, that's not a surprise to anyone.
But even though it's expected, it is not what you see when you sit on your couch weighing your heaviest, breastfeeding your baby in the middle of the night with dirty hair, dirty clothes, old makeup on your face and let's be real honest, a runny nose from crying because…well, everything.
But every once in awhile, some brave woman posts her post-baby body. Like, the real thing. Not sucking in, not blurring the stretch marks, no filters. They are learning to be proud, and because of them, I have felt better.
So I post these in hopes that you, whoever you are, see this and are reminded you are just like every mom out there and you have every right to be proud of your body; not just proud, feel sexy! Put on some music that makes you feel like a sexy beast and dance!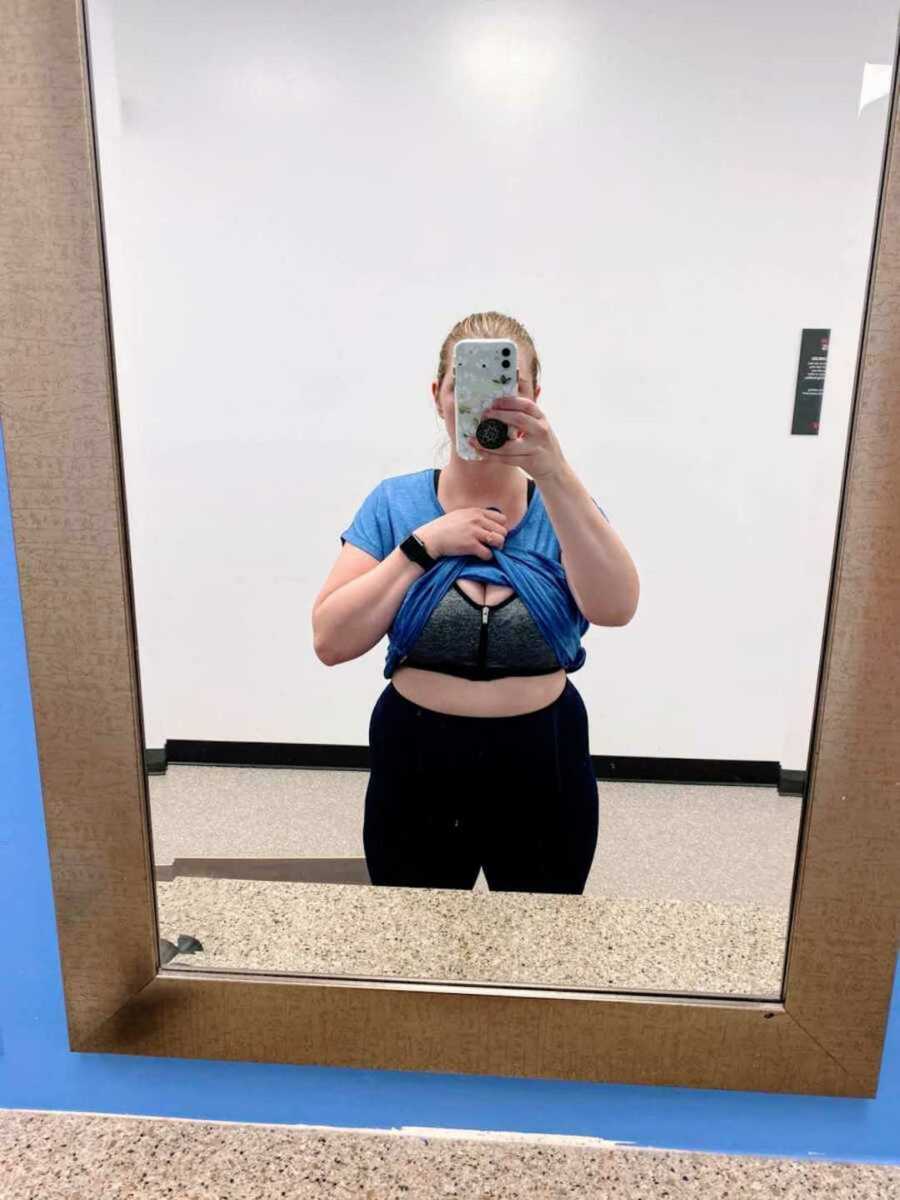 I so badly wanted to post these photos and include a pre-baby picture when I could wear a bikini on the beach and feel hot. But that wouldn't help me on my journey to feeling like a hot mama.
So here they are, one is after my son James, one is at the pool after my other son Theo, and the last one is after I have lost a few pounds.
This is my journey. I will try everyday to be healthier than I was the day before and the whole time I will force myself to feel sexy. Because I am. Normalize mom bods on social media."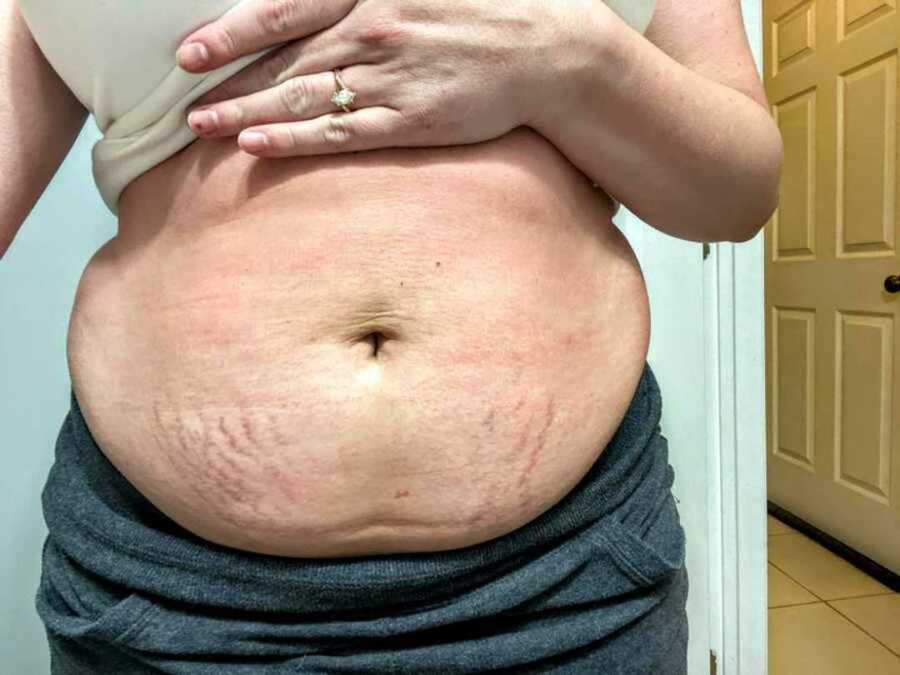 This story was submitted to Love What Matters by Laura Thomas. You can follow her journey on Facebook.  Be sure to subscribe to our free email newsletter for our best stories.
Read more stories like this here:
'I looked and felt like Wonder Woman. Then, I had two children.': Former Olympian recounts journey with postpartum depression, body positivity
The Last Thing A Mom Should Be Made To Feel After Child Birth Is Hate For The Body That Helped Her Do It
Do you know someone who could benefit from this? SHARE this story on Facebook with family and friends.