"'Mom, you wanna' know my most favorite memory from last summer? It was sleeping in until I woke up on my own, and when I woke up, my bedroom would be full of sunshine. And then I would come downstairs and go outside, and you would be sitting here on the front deck by yourself, drinking your coffee, and I would ask you if we could pack a picnic and go to the beach for breakfast, and you would say yes, and we would go right, right then.'
These were my daughter's words to me as she sat in the sunshine, writing out her summer bucket list.
Can I tell you all a little secret?
Most of my time last summer was spent worrying; absolutely consumed with trying to figure out how to make everything perfect.
The perfect moments.
The perfect getaways.
The perfect adventures.
The amount of time and energy and money spent trying to make memories (I was hoping) would last a lifetime?
Way too much.
The number of conversations I would have with my husband, where the topic at hand may have varied yet always revolved around something along the lines of:
'But you don't understand! It's their last summer of 8, 10, and 14. I need to make this count.'
Way too many.
The number of nights I would go to bed completely defeated, feeling as if that very day was just a day of summer wasted?
Yup. You guessed it. Countless.
The miles we drove.
The restaurants we ate in.
The hotels where we slept.
I couldn't have kept track of it even if I had wanted to.
And yet her most favorite memory of it all was something that didn't cost a cent, didn't require a credit card deposit, and didn't demand weeks of planning.
It was us—
Eating breakfast on a beach, out of a cooler we packed from home. Sitting on stained beach towels, just waiting for the water to warm up to take a dip.
It was also me—
Saying yes to her request, instead of saying yes to the laundry.
So, people who are raising little hearts,
Consider this your public service announcement:
Don't go into this summer worrying about all the finer details, the reservations, the schedules.
Go into this summer saying YES.
Yes to the little requests you may be too busy to even notice. The 'can we stop at the park, Mommy?' or the 'can we go for a bike ride this evening, Daddy?'
Or my new personal favorite, the
'Can we go to the beach for breakfast, Mommy?'
Make more space this summer for the little moments.
For they truly will end up being the big moments.
Just ask her."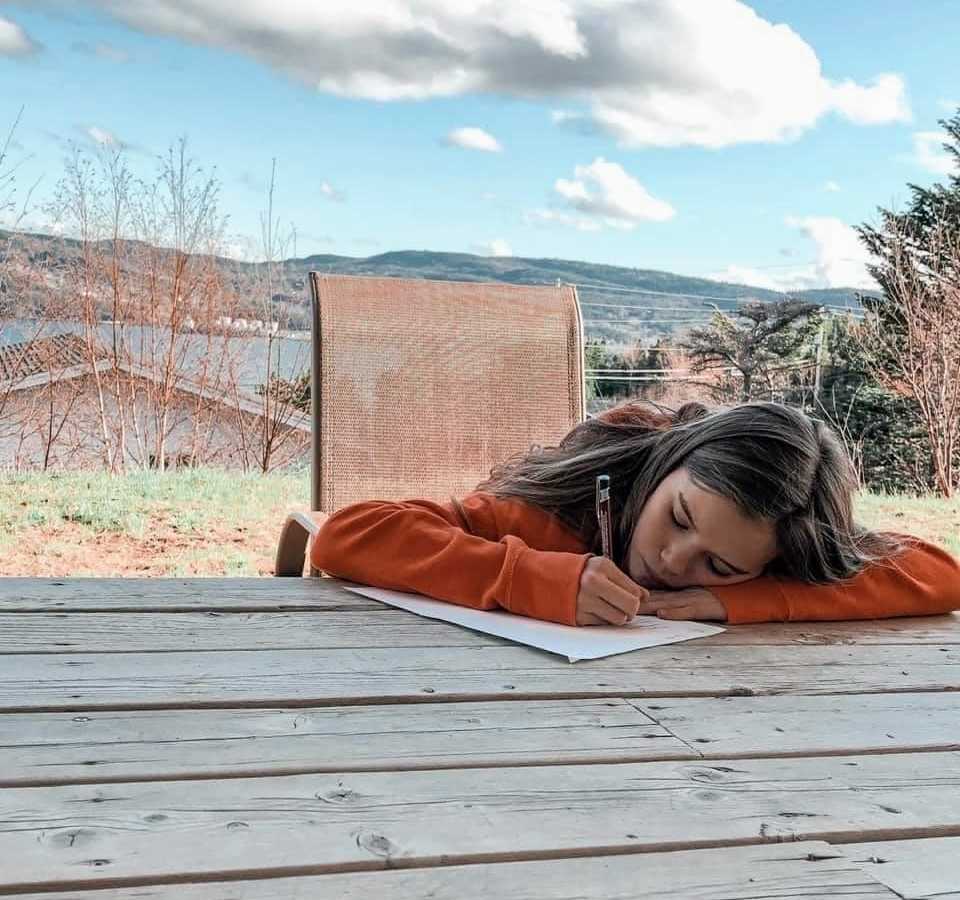 This story was submitted to Love What Matters by Heather Delaney of Love Always, Heather. You can follow her journey on Instagram. Be sure to subscribe to our free email newsletter for our best stories.
Read more from Heather:
'He doesn't buy flowers or cook romantic meals, but he always pushes the grocery cart.': Woman claims 'love is found' in small gestures, learns to accept husband as is
'I no longer wipe tiny butts or blow on soup. There's no one to nurse to sleep at bedtime. I used to wish for these days, but now my heart aches.': Mom urges 'they'll always need you mama, just in different ways'
Do you know someone who could benefit from reading this? SHARE this story on Facebook with family and friends.