"I am a first-generation Ukrainian American. Although to be honest, I didn't always identify myself this way. In fact, being Ukrainian actually kind of scared me when I was little. As a child, I thought of myself as an American who just wanted to fit in with all the other kids at school. I grew up in a small suburban town in New Jersey with an American dad and a beautiful Ukrainian mom. My mom immigrated to the United States with her family when she was just a young girl.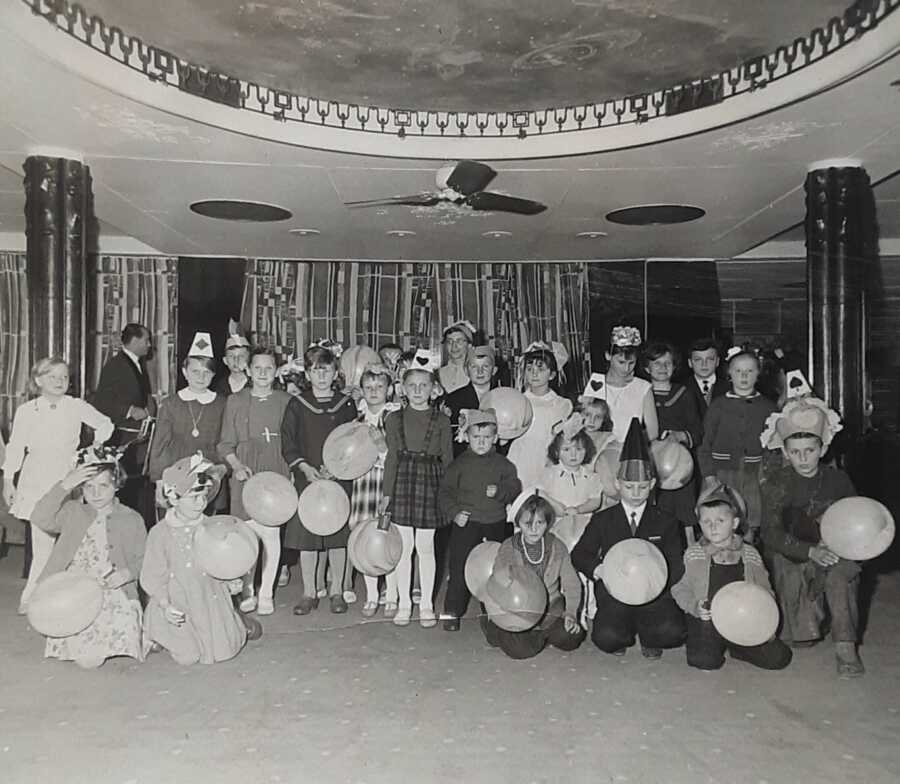 Growing up, I heard all kinds of stories about my mom's childhood living as an immigrant family in Jersey City. Stories that I just couldn't relate to or truly understand when I was younger. My life experience and scope of the world was still too narrow to appreciate these other perspectives and lifestyles. All I knew when I was a little kid was that my Baba, which means grandmother in Ukrainian, scared me. She only spoke Ukrainian and had a funny way of doing things. I think that this fear came from the fact that deep down I have always subconsciously known that my Baba is actually the person in the family I take after the most. Because I was scared, one of the first decisions I ever made in my little life was to not learn how to speak Ukrainian.
I never learned my Baba's language. Going to family functions was interesting, to say the least. Everyone on my Mom's side of the family was either from Ukraine or an American born 100% Ukrainian. My brother and I are the only family members who are half American. We are also the only ones in the family who do not speak the language. In a desperate attempt to try and fit in, I actually isolated myself from my family by not learning to speak our native language. At the time, I was too young to realize it, but not speaking Ukrainian actually made me feel like an outsider. I thought of myself as being American, and my family as being extremely ethnic.
My Baba, in particular, had a strong impact on me. As a child, all I knew was that there was something about Baba that was 'not normal.' Now I believe that my Baba was actually a very spiritually gifted person. She had magic around her unlike any of my other family members. She was unique, to say the least. What started out early in life as fear became an increasing fascination with her peculiarities. The older (and hopefully wiser) I've gotten, the more I've come to develop an understanding and compassion for Baba's unusual ways because I, too, have this same magic around me. I've inherited Baba's gifts. We are both creatively artistic souls with psychic sensibilities.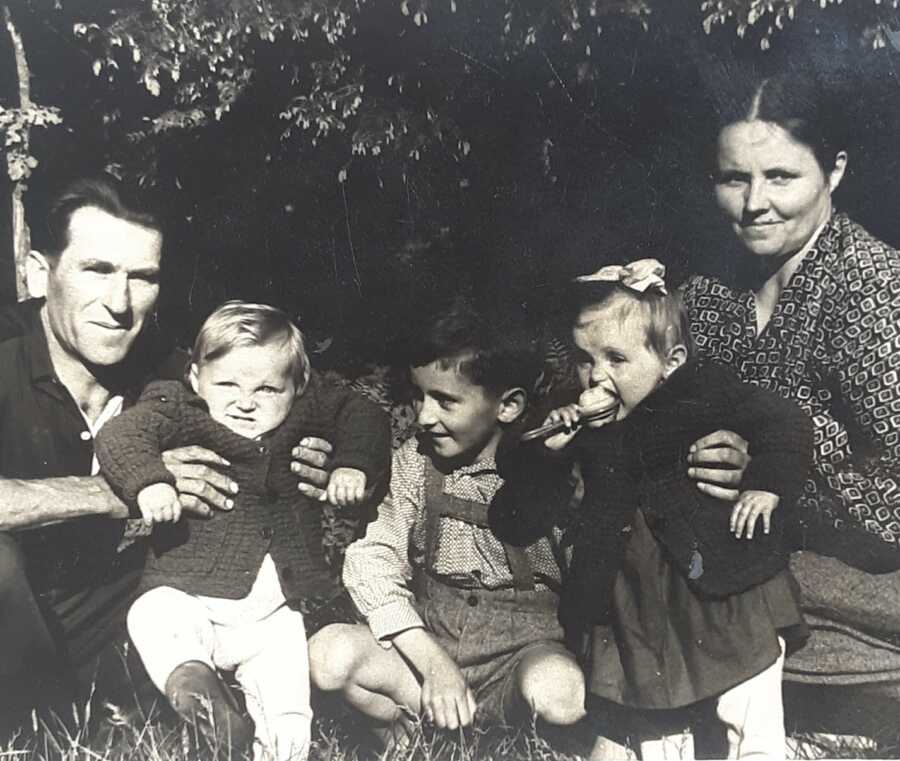 The more I have come to understand myself, the more I have come to understand how special Baba was. Being psychically sensitive means that you can feel other people's feelings, feel deeply in tune with the interconnectedness of all things, and sometimes 'just know things.' As I have become more conscious of my strong intuition and empathic capabilities, I now understand what scared me about Baba. I was able to feel her hardship, struggle, and the burdens of emotional trauma that she carried with her from WWII. Although my child's mind didn't understand this at the time, I knew it made me feel scared.
Baba had survived hardships that are still hard for me to fathom to this day. During WWII, her village was bombed and burned to the ground. She ran into the forest with her family to escape the invasion. Her mother froze to death in those woods. My Baba, the oldest daughter, was now responsible for caring for her 4 siblings. They survived by hiding cans of food and potatoes in the ground. Stories like these are hard to imagine when you grew up in the United States like me and do not have to worry if a bomb is going to be dropped on your home. I learned of this story at Baba's funeral when I met her youngest sister, Kathy, for the first time. All of a sudden, my childhood fears of Baba all began to make sense. It was not actually Baba I was afraid of; as a child, I could feel her pain as my own and that is what scared me.
In the first few days of the Russian invasion, I wept as I watched in horror at the events unfolding in Ukraine. It was as if all of my ancestors were grieving through me. I kept recalling the story of Baba's childhood, of her village being invaded and destroyed, of her loss and suffering. Watching the news in Ukraine was like witnessing what happened to Baba in real-time. It was no longer a faraway story from a time long ago. History is repeating itself. Once again, Ukrainians flee our land to Poland while others stay behind to fight. For many years, the Soviet Union tried to minimize the atrocities taken against the Ukrainian people. Now the world sees Russia's acts of violence and aggression against the Ukrainian people for themselves.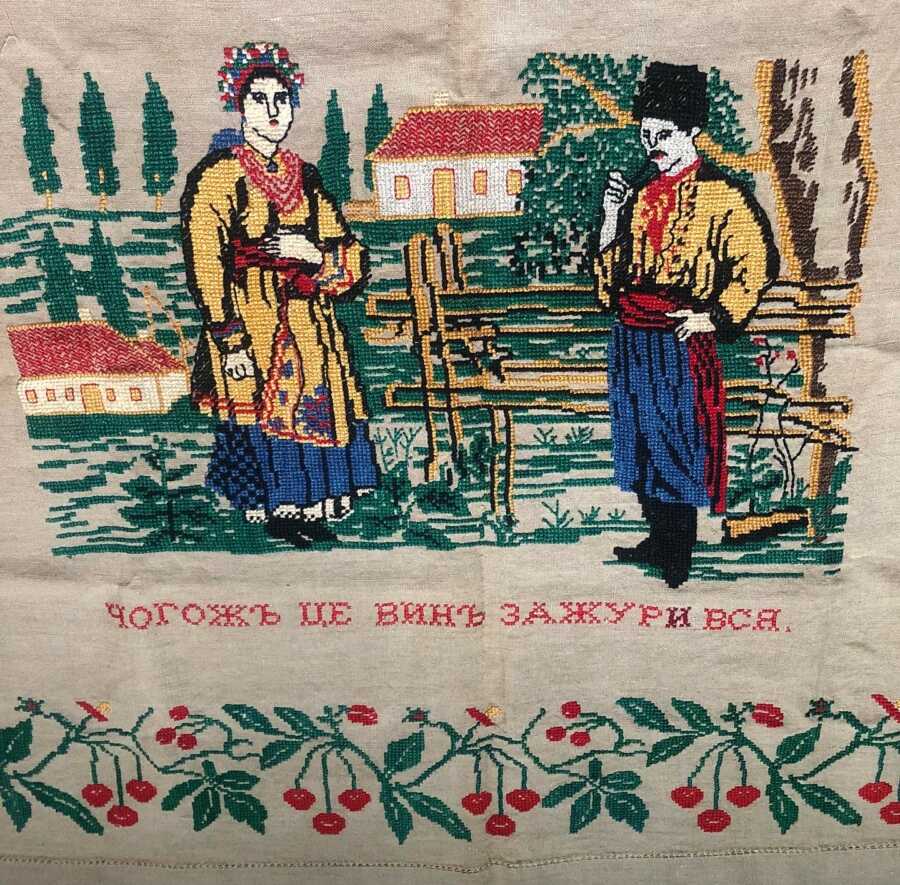 Unfortunately, Baba's story is not a story that is unique to my family. I think that most Ukrainian family histories have a war-torn story…war and hardship have been no stranger to the Ukrainian people. And despite all that these people have been through, Ukrainians remain a beacon of beauty, integrity, and the resiliency of the human spirit. One thing I can say for certain is that my Ukrainian family has taught me is that being Ukrainian means to have an iron will and a heart of gold. These people are fiercely loyal, loving, and determined. We may wear flowers in our hair but we have the spirit of the warrior.
Crafts and handmade goods are an important part of Ukrainian culture. My Baba was a gifted textile artist. Even with all the hardship she endured, she still wove beauty into the world. She made traditional Ukrainian clothing and embroidery. (She made the tapestry and shirt I am wearing in the photos). My Baba is the person in the family who I take after the most. She is definitely where I get my artist's gene and spiritual gifts from. I too am a crafts artist. I am a metalsmith and jeweler by trade. In the first few days of the war, I knew I needed to use my craft to be of service, to help Ukrainians in need. Inspired by Baba, I began handcrafting a Ukrainian Tryzub pendant to sell as a way to raise money for humanitarian aid in Ukraine. To be honest, I think that this whole Ukrainian Tryzub fundraiser project was Baba's idea! I could feel her spirit with me as I was making it in my jewelry studio.
The Tryzub (trident) is the Ukrainian coat of arms. It is a Ukrainian symbol that has been around for hundreds of years. Because I believe that jewelry has the power to connect us and amplify our intention, I designed this pendant as a prayer for peace in Ukraine. It is a symbol of the inner warrior of the people in Ukraine right now standing up to defend their home, their culture, and everything they love. As a first-generation Ukrainian American, this project is a way for me to honor my Ukrainian heritage and raise money to donate to Ukraine.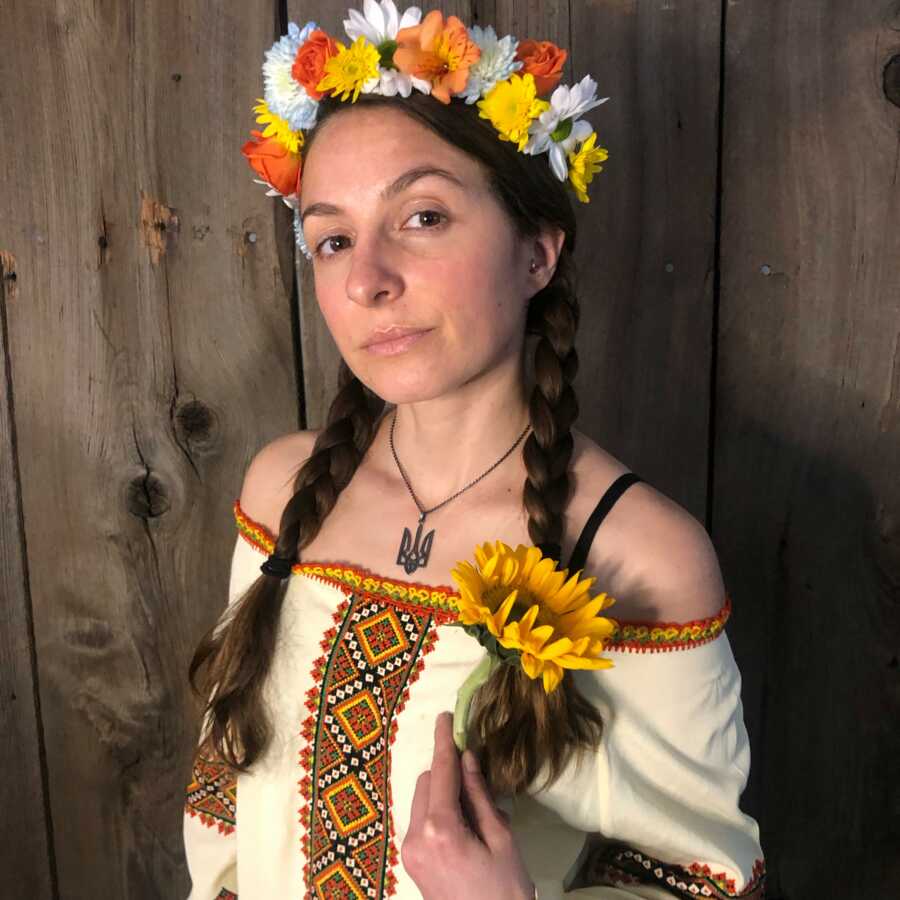 I am donating $100 with each Tryzub pendant sold for humanitarian aid in Ukraine. All donations will be made through the Ukrainian National Women's League of America. My Aunt, Roksolana, was a very active member of this organization. The last time that Russia invaded Ukraine, she went there with UNWLA to help injured Ukrainian soldiers and their families. UNWLA passes along 100% donation funds directly to Ukraine. Show the world you stand with Ukraine with a Tryzub Pendant! I know I will be wearing mine proudly!
Slava Ukraini."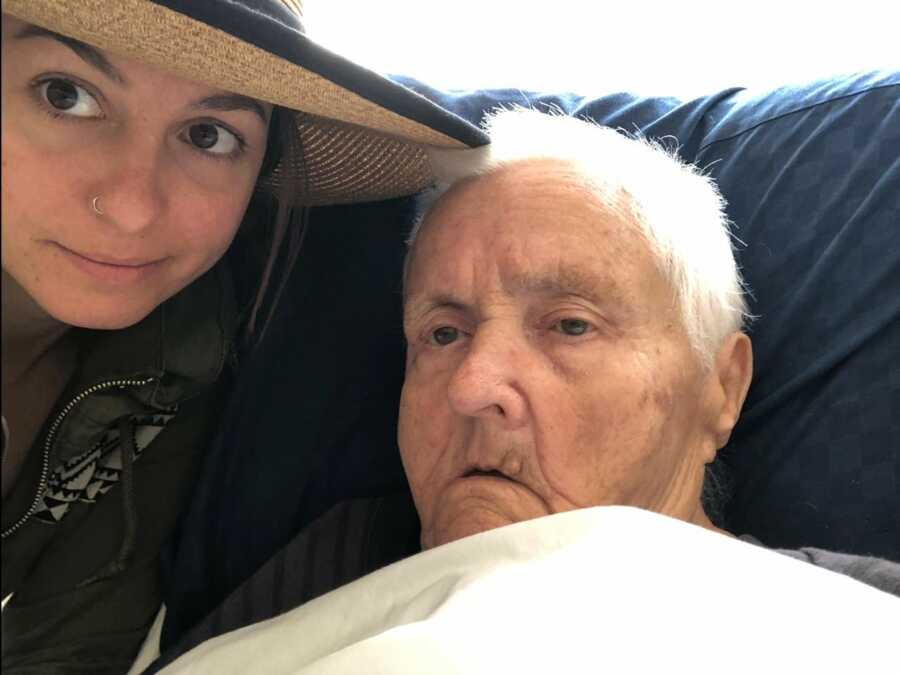 This story was submitted to Love What Matters by Alex Lozier from Pocono Township, PA. You can follow her journey on Instagram, Facebook, her website. Find her jewelry here and donate to help Ukraine through the UNWLA here. Submit your own story here, and be sure to subscribe to our free email newsletter for our best stories, and YouTube for our best videos.
Read more about the war in Ukraine here:
Ukrainian Photographer Shares Heartbreaking Photos Of War
'In one week, I've matured at least 10 years.': Ukrainian man details day-to-day life in Lviv since Russian invasion
'He died as he lived, a hero in every sense of the word.': Ukrainian-American man dies defending Kyiv from Russian attacks after lifetime of uniting forgotten kids with loving adoptive families
'I think about boys, now men, fighting in a war nobody wanted. Teens, just like mine, protecting their country with their lives.': Mom shares 'grief and gratitude' having her son home safe
SHARE this story on Facebook and Twitter to help support Ukraine.