Despite the current heartbreaking situation in Ukraine, a story of true friendship, transcending not only borders but continents, emerges from the destruction.
A Ukrainian family fleeing the capitol, where so much of the violence is taking place, was rescued by a family from Finland, who drove to pick up these near strangers and bring them to stay in the safety of their home.
Their connection? Both families have daughters internationally playing collegiate volleyball for Utah State University in Logan, UT. Kristy Frank, a Ukrainian native, and her teammate, Inka Mehtola, from Finland, have become close friends in the time they've spent playing together.
"I met Inka in August of 2020 when we both came to Logan to start our pre-season practices with the volleyball team," Kristy tells Love What Matters. "Right as we began to get to know each other, we noticed we have a lot in common. Out cultures and lifestyles are very similar."
The pair were roommates last year and this year, which Kristy adds, "made us even closer."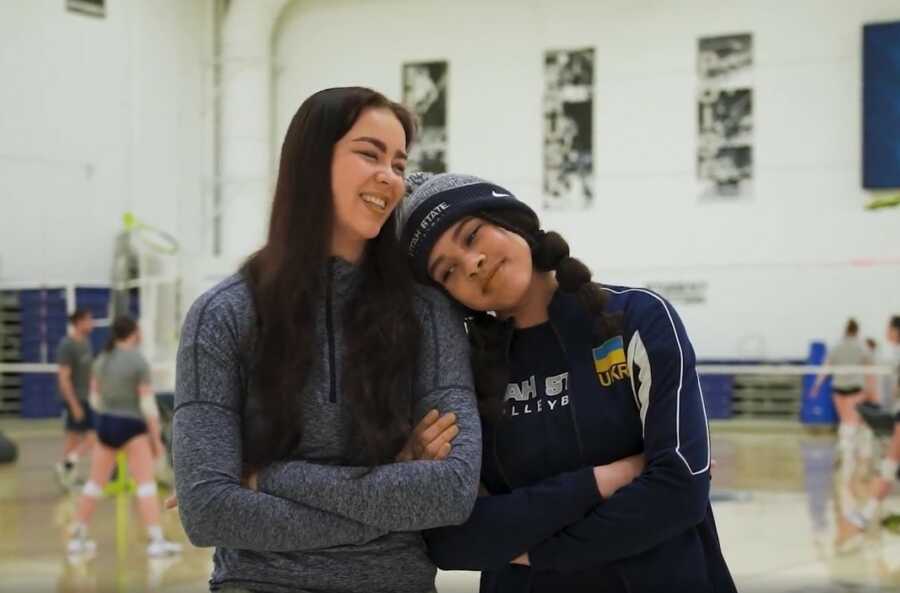 The night Russia began attacking Ukraine, Kristy was in their apartment kitchen doing homework.
"I was scrolling through my Instagram and I saw my friends from back home posted videos of my city. It was these explosions and bombs. That's the moment I realized it's actually happening and everyone in Ukraine is in big danger," Frank said in an interview with USU Volleyball.
Kristy tells Love What Matters she was, "extremely stressed and nervous when watching the news and media updates. Especially seeing my city Kyiv being destroyed like that."
She broke down in tears and called her father, who she says normally never cries, but was also in tears as he confirmed the unthinkable.
"It's really hard to see your best friend going through that kind of stuff," Inka told USU Volleyball.
"The next morning," Frank continues, "My mom was in the kitchen and saw an airplane fly by our house and drop a bomb by my friend's house."
She shares this was the moment in which they decided they needed to leave. "They just packed all their stuff. They didn't have a bus or a train or any plan, they went outside hoping just to get somewhere further," shares Kristy.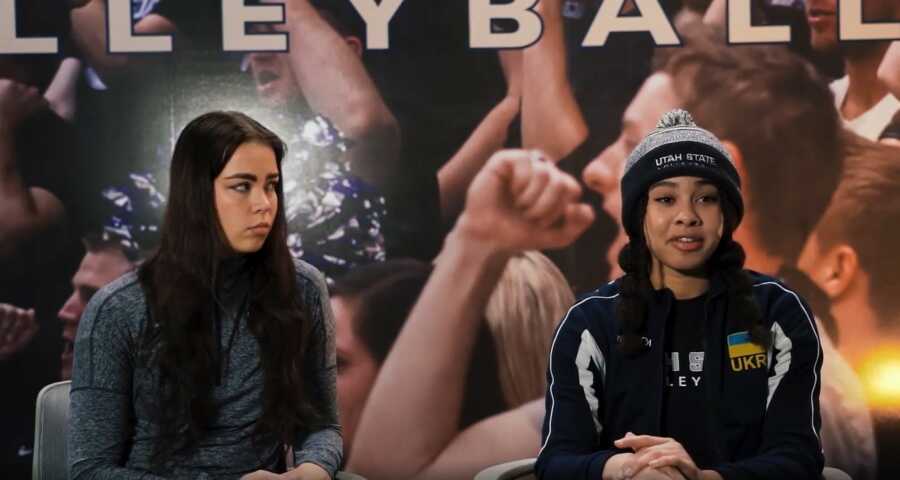 Her family was lucky to catch a bus headed to Romania, and even luckier to cross the border after some initial issues with the soldiers there. But despite getting away, they still had nowhere to go.
"I had no idea what was going on or where they would be going," Kristy tells USU Volleyball. "Then Inka told me her parents were trying to arrange to meet and help them out."
"Our parents never met," the teammates tell interviewers. "The most communication is when we were both Facetiming them, they could just see each other. But that's about it."
Knowing little of the family now stranded in Romania, the love shared between their daughters was enough for the Mehtola's to spring into action.
"I was amazed and so blessed to have such great and unreal support from her and her family," Kristy tells Love What Matters.
"My family, when they found out that Inka's parents were willing to drive all the way just to come pick them up and give them a place to stay, they were so amazed and just so grateful," Kristy tells USU Volleyball.
"It's incredibly lucky to find a friend like that, a soulmate," Kristy continues. "And then, for her parents to be another best friend to my parents is so rare. They were so grateful and just amazed by how good people are."
Inka shares that her family lives in the Finnish countryside, in the forest, a quiet peaceful place — just what the Frank family needs right now. Kristy told Love What Matters her family plans to stay there for now, "leaving their house and everything behind."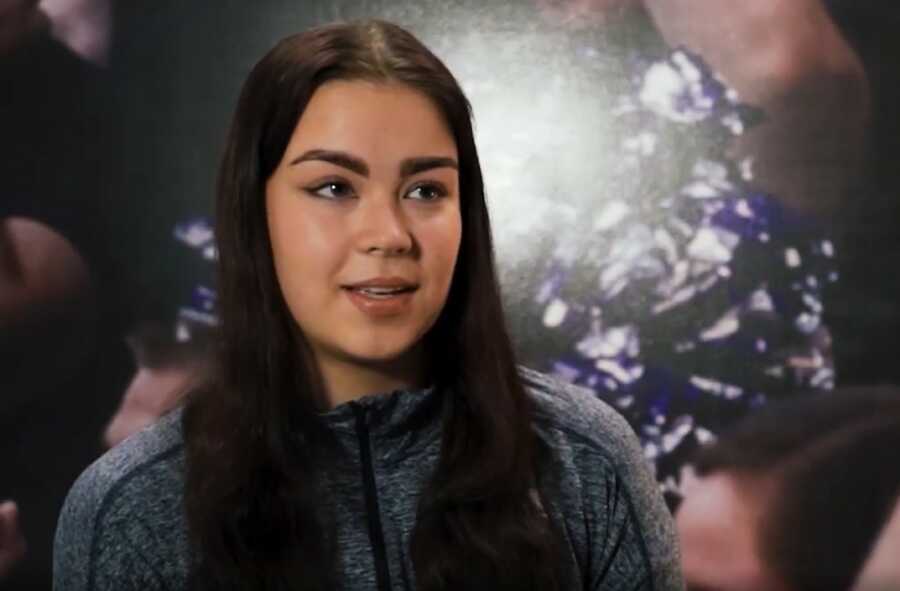 "It's great to know they are in a safe place and with absolutely amazing people," Kristy tells Love What Matters. "However, I'm still worried about my friends and relatives back home."
"I've lived there all my life and I have so many friends and people I know still in the middle of that," Frank tells USU interviewers. "It's still very, very tough to see what they're going through and you can't even help."
"I think with all the events that have been happening and all the tensions that have been going on, now there's no giving up," Kristy tells USU Volleyball. "Our people are so resilient and they are going to fight for their country, because they've already been fighting for it for so many years."
She finished with this message to her fellow Ukrainian's: "Be strong. I know it's tough times, but all the world is on your side."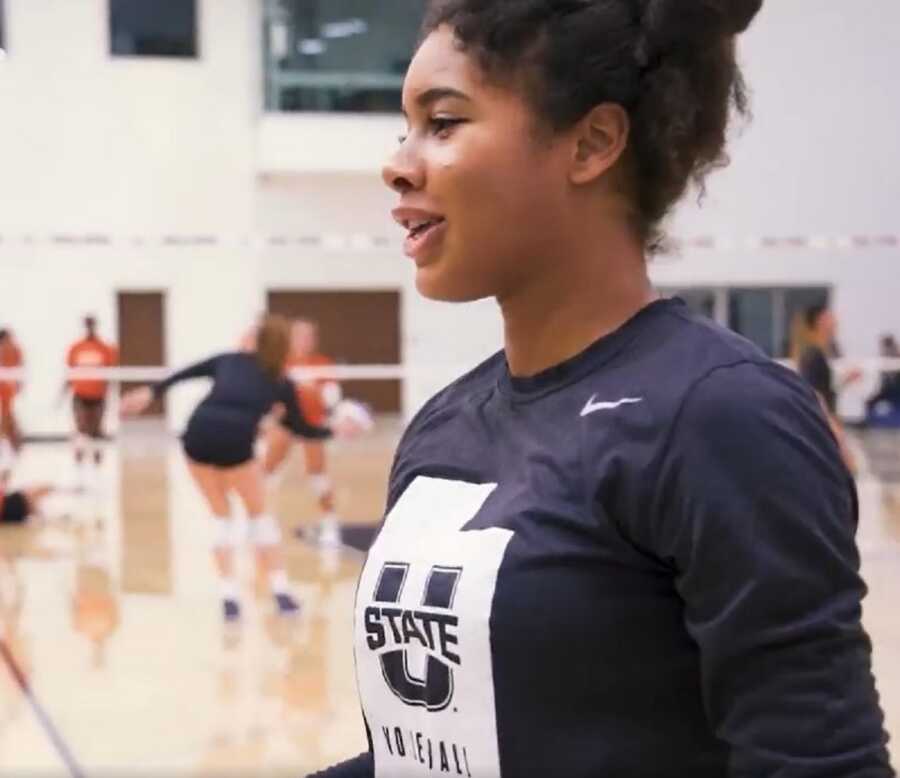 Submit your own story here. Be sure to subscribe to our free email newsletter for our best stories, and YouTube for our best videos.
Read more about the war in Ukraine here:
Ukrainian Photographer Shares Heartbreaking Photos Of War
'In one week, I've matured at least 10 years.': Ukrainian man details day-to-day life in Lviv since Russian invasion
'He died as he lived, a hero in every sense of the word.': Ukrainian-American man dies defending Kyiv from Russian attacks after lifetime of uniting forgotten kids with loving adoptive families
'I think about boys, now men, fighting in a war nobody wanted. Teens, just like mine, protecting their country with their lives.': Mom shares 'grief and gratitude' having her son home safe
SHARE this story on Facebook with your friends and family to remind them to love what matters most.