"Chase was going to be my son's name. I had decided this when I was around 19. For reasons I can't explain, I've always wanted to be a father. Of course, I was in no position to become one at that age. Time passed and one of my dogs at the time claimed the name instead. But it did fit him! Fast forward to my late 30s, I wasn't currently in a long-term relationship, and I was feeling the grasp of time squeezing me with the real possibility it could rob me of starting a family. Unless of course, by some grace of God, I suddenly found myself a partner before too long and our relationship became stable enough to start a family. But, I wasn't going to take the chance of waiting for it to happen any longer.
This was in 2017 and I wasn't going to rush into things. I first told my best friend what I was thinking of doing and without a moment of hesitation, she replied, 'Do it. You would make an amazing father.' Next, I went to my parents, who I was cautious about telling. Mostly because I would be doing this as a single parent. Again, no hesitation. 'We support you,' they said. From there, I decided to find a family therapist—I wanted someone to challenge me. I wanted someone to ask the tough questions. I wanted to make sure, deep down, I was doing this for all the right reasons. Nearly a year later, I was 99% ready to move forward. But something was holding me back.
On August 2, 2018, I went on a solo hike in the mountains of Colorado. Hiking by myself is so peaceful and brings so much clarity and peace to my mind. And in the clarity, the answer became so clear: I was going to try and become a father. There was zero doubt in my mind. And the mountain I had hiked to? Lone Eagle Peak. I didn't find significance in the name right away, and then it just clicked. I felt like it was a sign.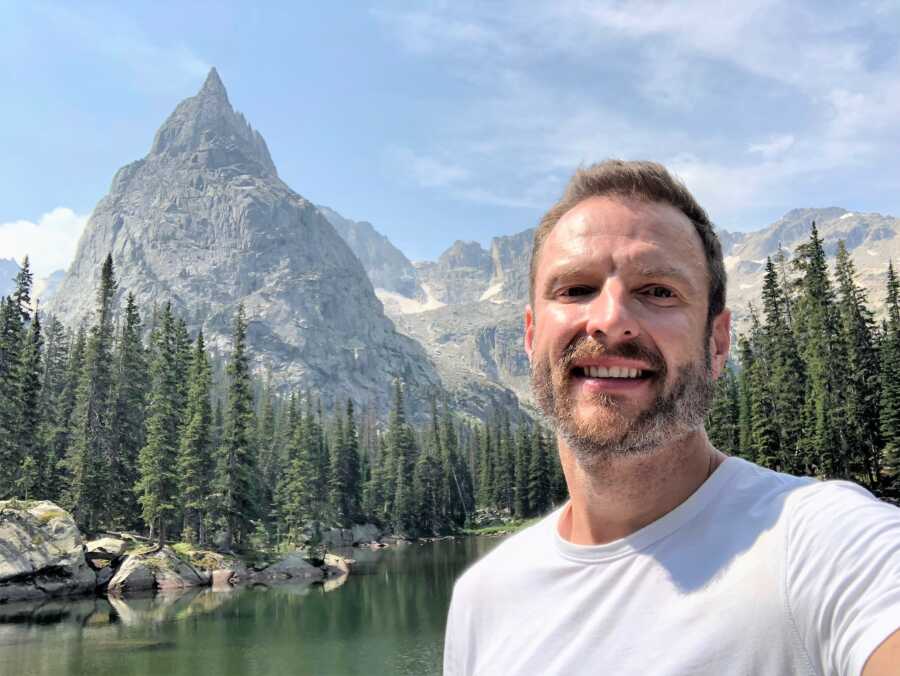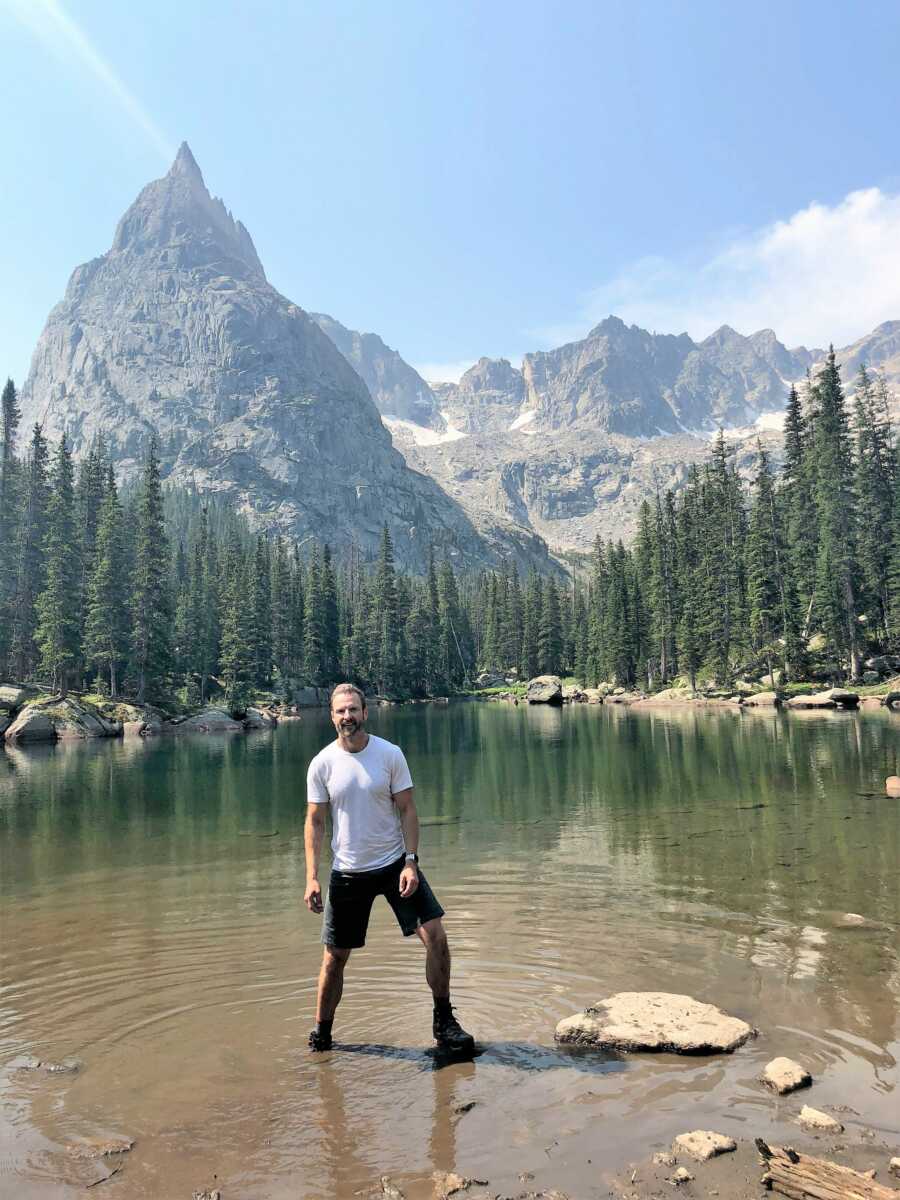 Anyone wanting to start a family goes through the decision of how—Surrogacy or adoption? For me, the dream I had since I was an immature young man was to have a child from my flesh and blood. It was just something I felt so deeply about. I was in a financial position to give it one shot. If it didn't work out, then I would explore adoption. I started doing some basic research, and I found the website MenHavingBabies. Through them, I found out about the financial aid program GPAP (Gay Parenting Assistance Program). They also had a ranking list of top surrogacy agencies and clinics, and I decided I would interview the top 3 who accepted GPAP recipients. From there, I found my agency and fertility clinic—both in the Los Angeles area.
There is nothing easy about surrogacy. There are so many moving parts and details that have to be worked out. And of course, things can go wrong. The very first step for me was to get an analysis of my sperm for my fertility clinic. I was not ready to hear the results. Sperm count: terrible. Morphology: terrible. Motility: terrible. What? My brother had 3 kids with no problem! I was horrified. After consulting with my doctor, it was decided I would go on fertility medication for as long as it took for me to find an egg donor and for the fertilization process to happen.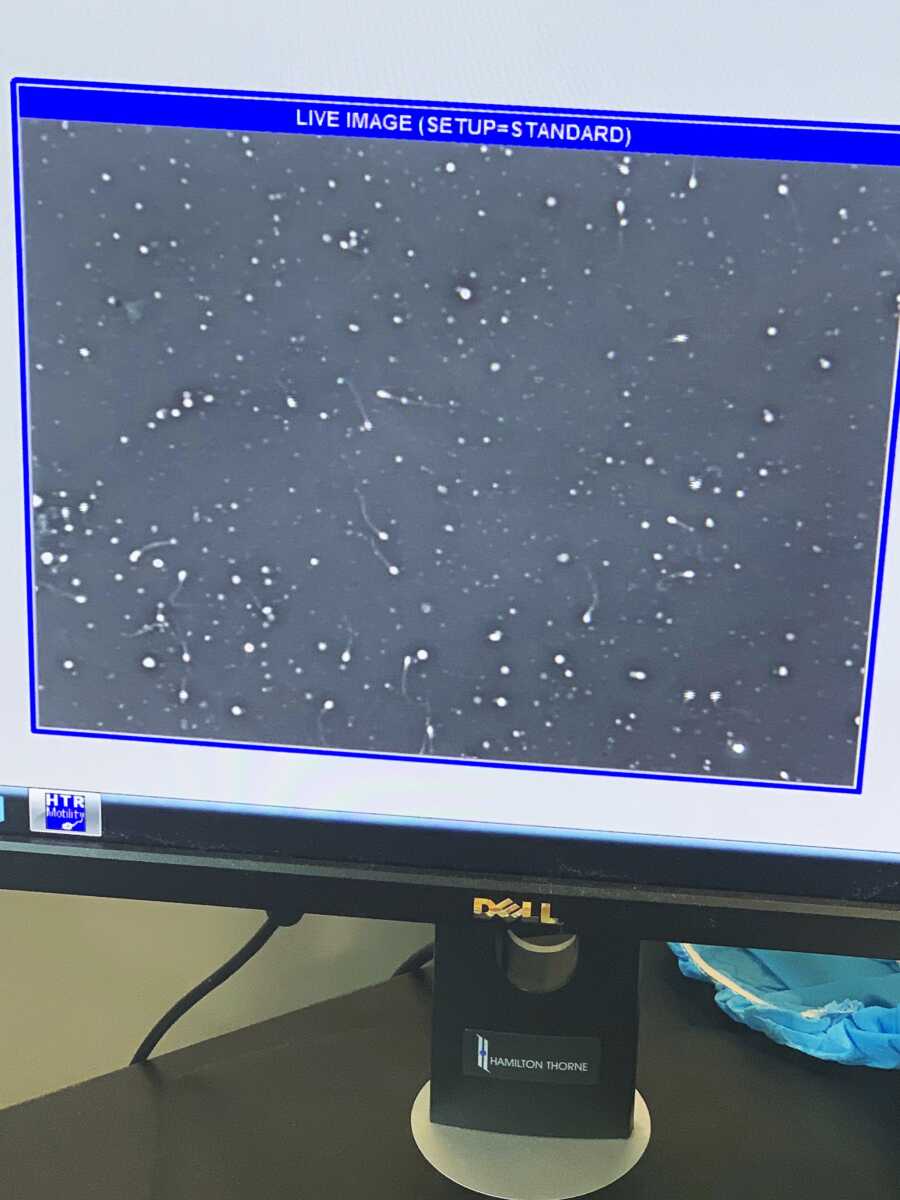 Let me tell you about these fertility meds. I took Clomid, the same medication women use for fertility. Its use in men is off-label. My appetite became ravenous. I became extremely vulnerable to mood swings—but more of the emotionally over-sensitive type. At any difficult point through this process, it made me react so much more powerfully than I think I normally would have. Luckily, I started some HIIT workouts (high-intensity interval training) and the huge endorphin release that came with it really helped me cope (and kept me from ballooning up too much!).
Next, I had to decide how I was going to find an egg donor. There are basically 2 different routes to go here: frozen egg banks or finding fresh donor eggs. Fresh, unfrozen eggs are more expensive but have a higher success rate and also require much more coordination with your egg donor than just getting them frozen. The surrogacy agency I worked with just happened to offer egg donor services and recommended going fresh vs. frozen. I decided to take a look at their database first and then go from there.
The second I was given access to the database, I immediately started going through it. I was hoping to just have a visceral reaction to a profile. Yes, I was looking at pictures, talents, GPAs, and all, but I was hoping I'd just be drawn to someone naturally. And…nothing. No one felt right. I looked through it again and had the same reaction. Then I decided to use the sorting filter, which categorized them by ethnicity. Still, nothing. Except there was one last category left: 'Mixed.' One profile showed up. But wait, I don't remember seeing this one before. I opened it. She was beautiful, talented, and smart—all the good qualities someone usually looks for.
But there were two things that really convinced me she was the one to be my child's biological mother; she talked a lot about her family, her dad especially. Just going on hikes with him, and the influence he had on her. And second, she was the only profile that had an actual video. It was just a selfie video of her rustling her hair in her car. It sounds silly, but this made her so real to me. This was the visceral reaction I was hoping for. My friends tried to convince me to take more time to decide, but I didn't need any. It was going to be her.
Around the same time, I also matched with a surrogate from Oregon. This was fantastic because I would have everything in place and ready to go. But when it came time for my egg donor to start working with me, there was a snag. She was already working with a couple, and it became time for her egg retrieval. Unfortunately, all of the eggs were lost during the procedure. It was decided she would undergo the process again for the couple, which can take a few months. All the while I was paying my surrogate a monthly stipend. As with anything that happens during this process, it was out of my control.
Finally, it was time for me to fly down to my fertility clinic in Los Angeles. It was now mid-February 2019, and I can't tell you how excited I was. Over the months, I'd gotten my semen regularly tested and the results were improving, but not to the point where they were comfortable with using frozen samples—fresh only. So, I arrived at the clinic with my sample in hand, and I'm asked to take a seat—a seat? The place is packed! It was the Chinese New Year and they said they always get super busy because many Chinese couples only have this time of the year off. But there was one seat left open.
I sat down and noticed a woman across from me. She was petite, young, wearing glasses and reading a book. Wait…was this her? Was this going to be my child's biological mother? A lot of egg donors wish to remain anonymous and not have any contact with the people they're donating to, which was the case with her. I looked up her profile on my phone and looked at the photos, then peeked up at this woman, trying my best to not come across as a creep. Back and forth I went as I scrolled by each photo. I went to the front desk to quietly ask if it was indeed her. They said yes, but they were given no instructions on us meeting face-to-face.
They suggested I contact my rep at the agency, so I texted him about the situation and I was told to stand by. Suddenly, I got asked to a conference room. They said they were able to tell her about the situation and she was happy to meet me. She comes in and I give her a huge hug. I then start BALLING (I'm still emotionally sensitive thanks to the fertility meds, but I probably would have reacted the same regardless). She was so sweet, genuine, and real. I just never thought I would meet the woman who would be my child's biological mom. What an incredibly bittersweet moment.
The extraction and fertilization were a success. Two weeks later, I get the Preimplantation Genetic Screening (PGS) tests. I have 3 healthy girls and 1 healthy boy. I have to be honest here; I was a little stunned. I've always dreamed about having a son—it's just what I had always envisioned. I would absolutely be happy with a girl, don't get me wrong. But now I have only one chance at the boy in my dreams, and it was a hard situation to find myself in. I had wrongly assumed I would have multiple boy and girl embryos that could be used. I had made this little boy so real in my head and I decided to try and do the same for a little girl. I wanted to be as best prepared for whatever happened.
All the while my surrogate was preparing for her transfer. It takes about 1 month of tests and medications to prepare the uterus to accept a fertilized egg. The transfer was scheduled for March 8th. But on February 25th, I received an email from the clinic. She had gone in for her blood work and ultrasound, and they said, 'Based on her results, we are going to have to cancel this transfer.' I'm reassured by my rep this is not uncommon and we can simply try again. Early April was our next shot. But at the end of March, I received the same exact news. I was devastated. There was some talk about trying for the 3rd time, and then my phone rang. It was the fertility clinic. I answered and it was the doctor himself calling me. 'She's a dead end,' he said. I was speechless. What an incredibly cold way to phrase something like this. But it's exactly what I needed to hear.
I had to make the tough decision to move on from my surrogate. I didn't know what to think. How long would it take to match with another surrogate? It's hard to describe the feeling of disappointment at each hurdle. I'm told again, 'It's out of your control.' Not even a week later, my rep says he found someone who would make a great match and sets us up for a Skype meeting. It goes wonderfully. Her name is Nicole and she's young, vibrant, and funny. I get a call almost immediately after from my rep, 'She would love to help make you a father.' I'm filled with so much relief and excitement again.
Flash forward to August 13, 2019. It's the day of the transfer. Except, I'm in the Canadian Arctic North, in the middle of nowhere, on a 10-day backpacking trip. This had been scheduled for so long and the likelihood at the time of it interfering with anything was low. All I have is a satellite radio with limited data capability so I can keep up on emails. I check it in the morning and get an urgent email from the clinic: 'We don't know which egg to implant.' What? I filled out all of those forms before I left! I quickly replied, 'THE BOY,' and hoped they would receive it. Later that day I was told the transfer was a success and indeed the boy embryo was used. Phew!!
I'm boarding a tiny passenger plane on August 18th to take me back to civilization. I have a faint signal at the airport. As I find my seat and get situated, I get a text message. It's from Nicole. Attached is a picture of a pregnancy test with the message, 'It looks like you're going to have a baby!!!' I turn to my friend sitting across the aisle and mouth, 'I'm pregnant.' I can't believe it. I'm elated. There it was—a faint second line. But it's so early yet, how excited do I allow myself to be? This is just the beginning. Either way, this feels amazing and I want to relish at the moment.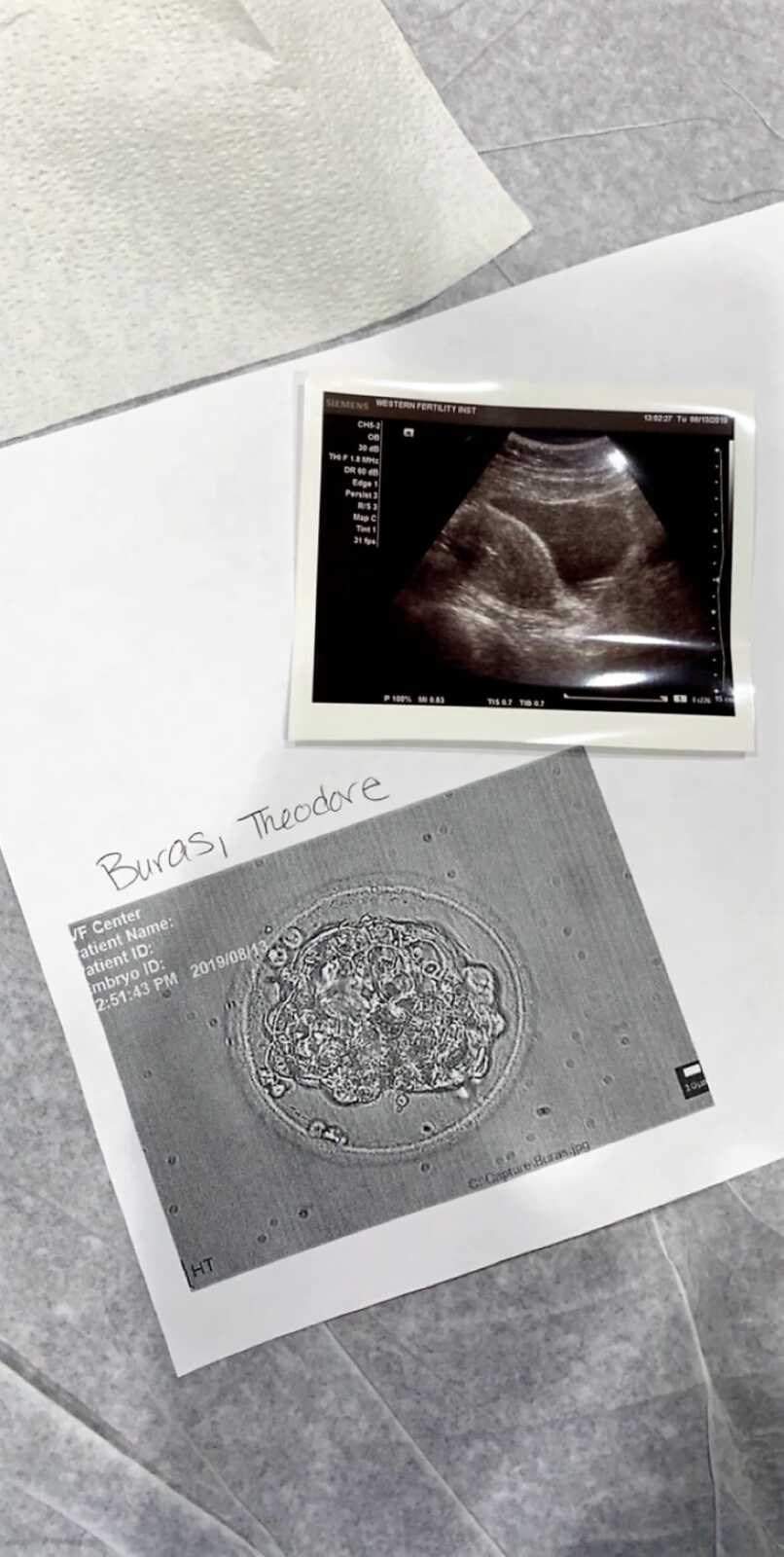 I'm excited to report the next 36 weeks are rather ordinary—a surrogate pregnancy does not take quite as long as a normal pregnancy. Every ultrasound and test came back healthy and normal. It was so surreal to see Nicole's belly get bigger and bigger every time I went out there. We bonded over our love of all things nerdy and continue to keep in touch and watch both of our families grow through social media. Surrogacy is such a beautiful process, and it brings amazing people together to provide something so profound to people who normally could not on their own. I am forever thankful to Nicole and to everyone who had a hand in this process.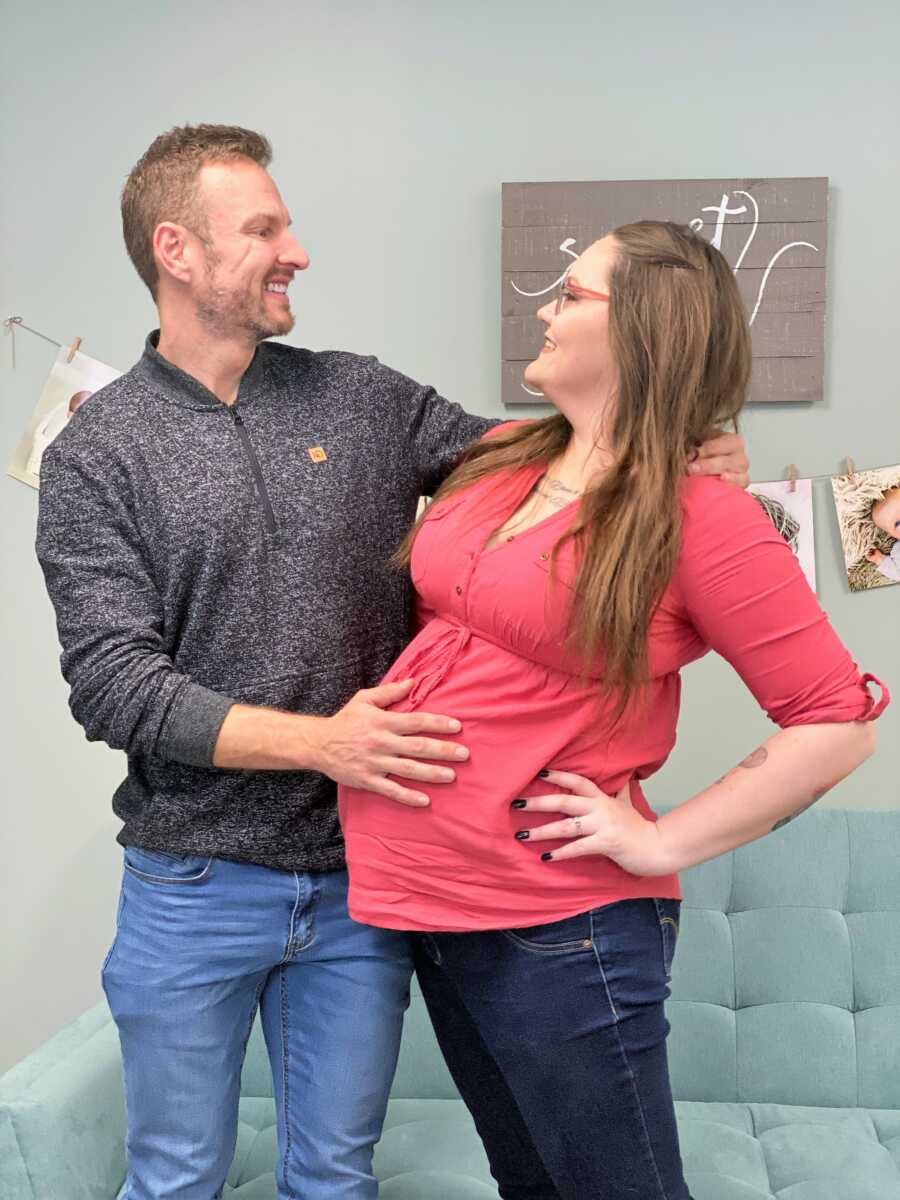 Looking back, I can see my journey wasn't as hard as a lot of people's experiences. My heart aches for anyone who has to go through a failed transfer or a miscarriage. I was blessed all it took for me was one transfer despite what it took to get there—my one chance to have a son. On April 25, 2020 at 5:29 a.m. my son was born healthy and full of life. His name is Beaumont, and it means 'from a beautiful mountain.'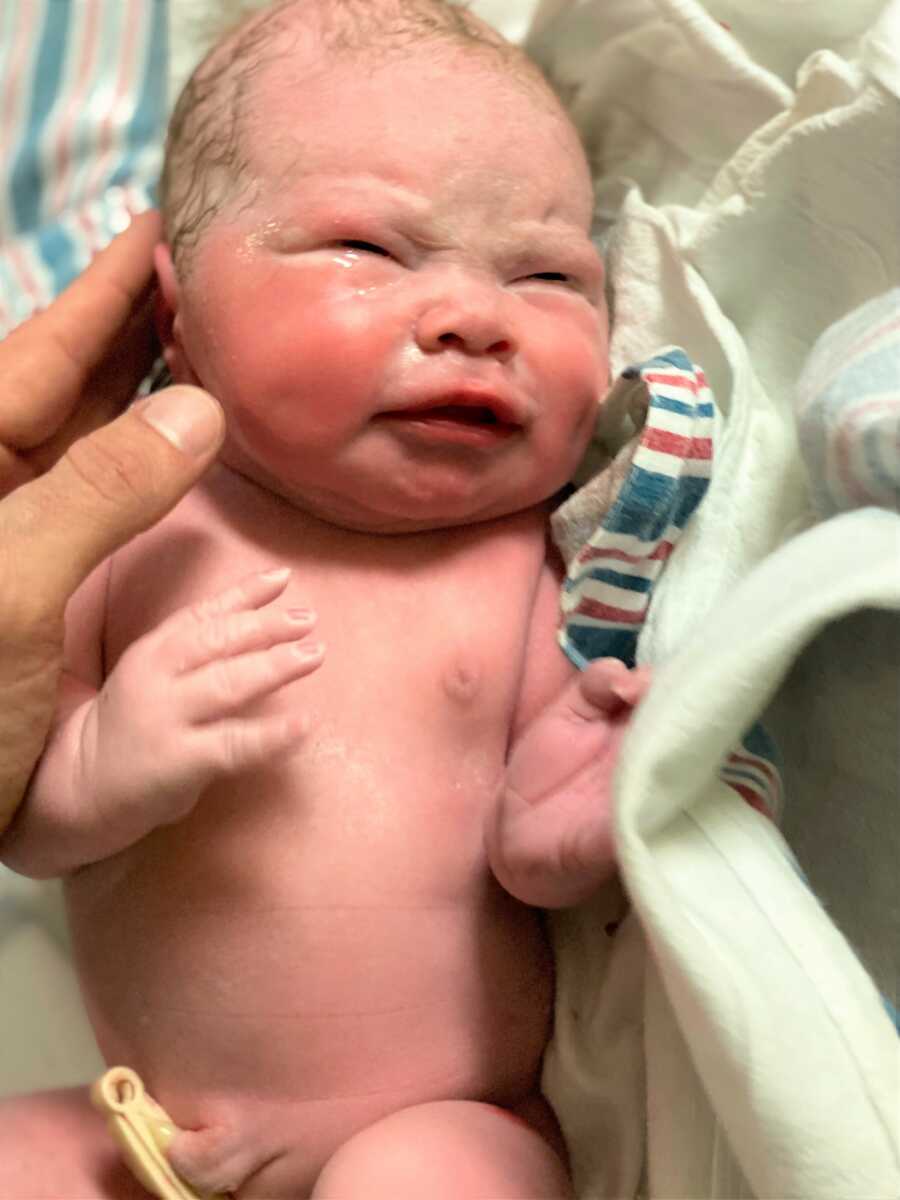 That was the story of how my son came to be. But how is life as a single father now that he's here? Well, it's impossible to talk about this without mentioning COVID. It has completely changed how I envisioned my life would be after Beau's birth. The first year was just an enormous amount of isolation. There were 2 friends I was comfortable seeing from time to time, and I was able to visit family, which is was what saved me from going insane. I can't tell you how fearful I was of him ever getting it, considering how little we knew of it then. Other than this, Beau was just a complete joy the first year. After a couple of months, he slept 8-10 hours every night. I know how easy I had it compared to the normal experience.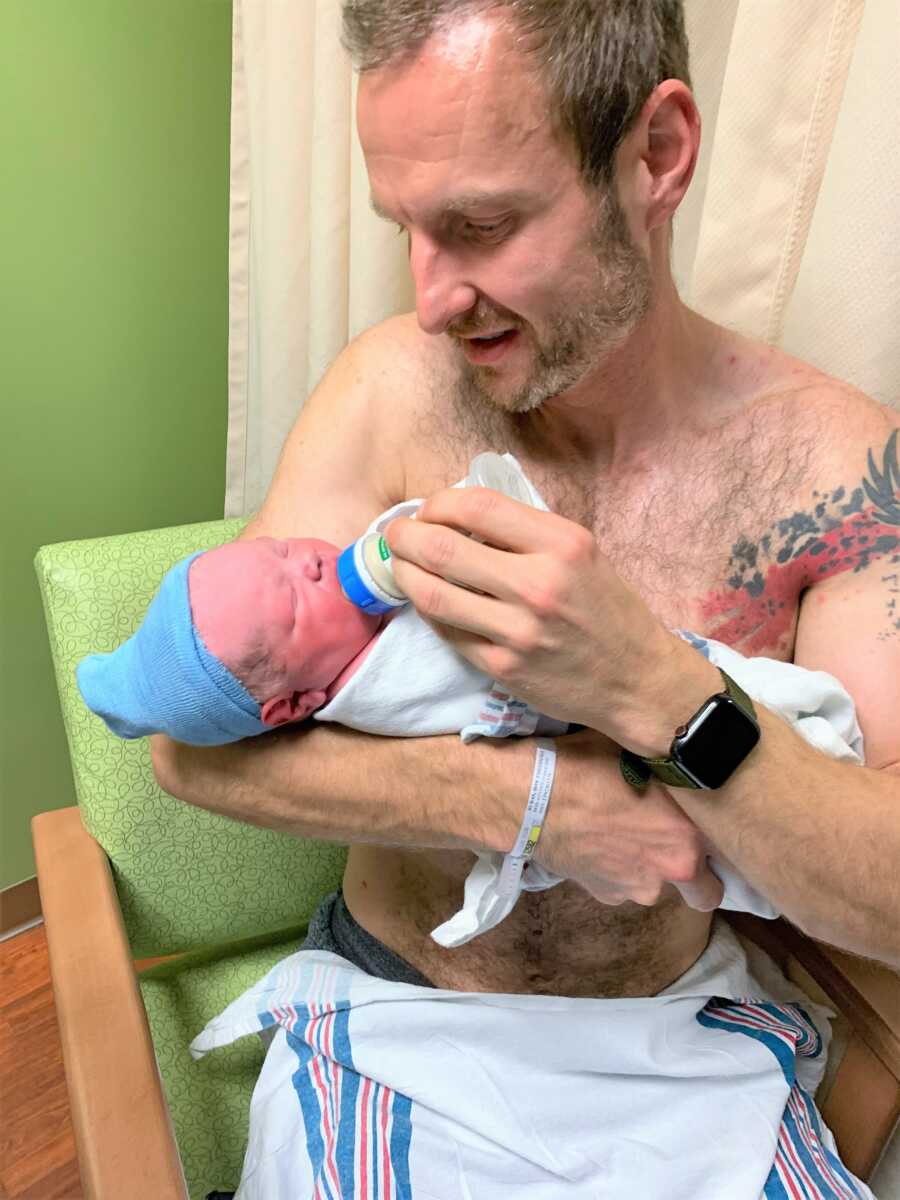 The best part of being a parent for me is just seeing those leaps and developments from a helpless newborn to a running-around-like-crazy toddler. The first time he rolled over. The first laugh. His first tooth! Saying 'Dada,' crawling, walking—there's so much happening! Seeing him develop his amazing personality is incredible to me and nothing like I have ever experienced. And at 22 months, he's already reciting the alphabet and counting to 10. One of the great things about having all this time together is getting to work with him so much. He's so excited to learn and is so proud of himself when he gets something. It makes teaching truly fun.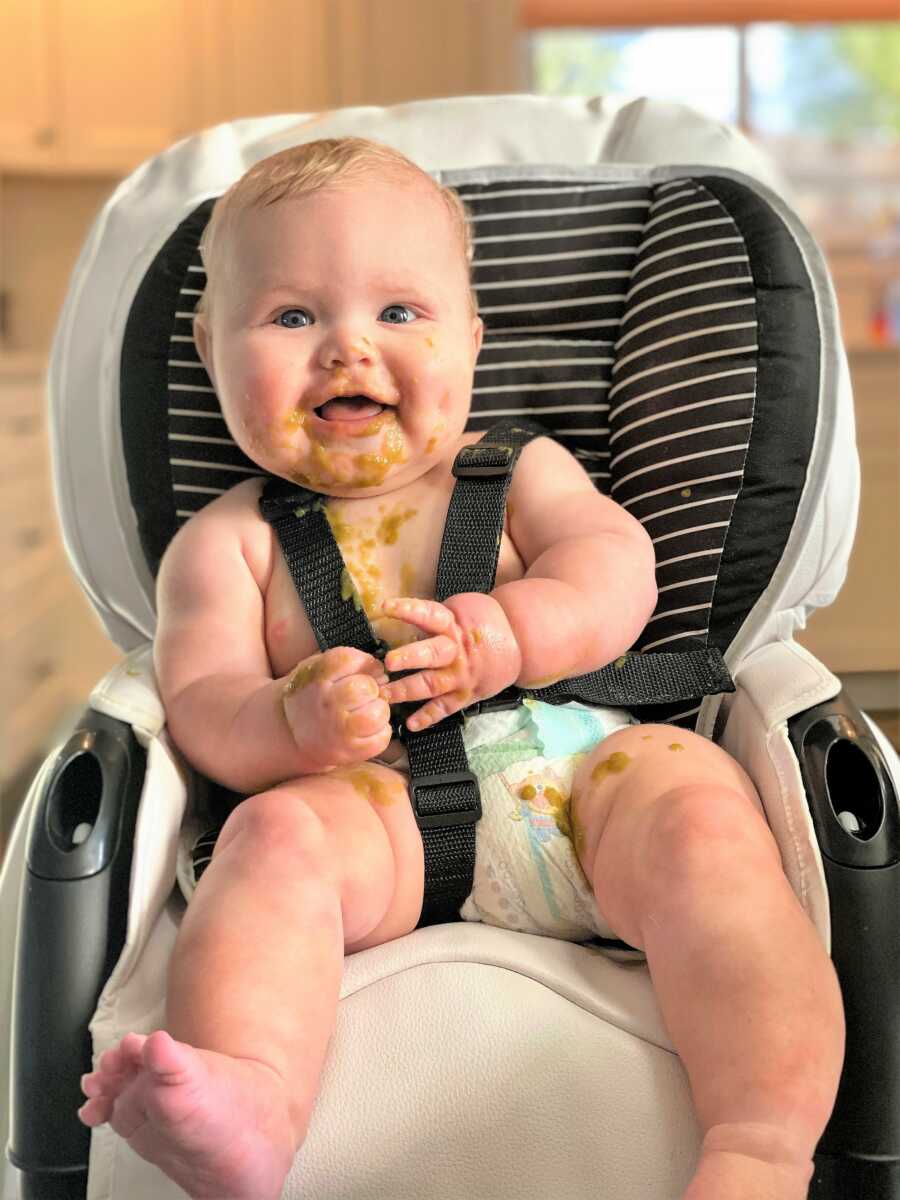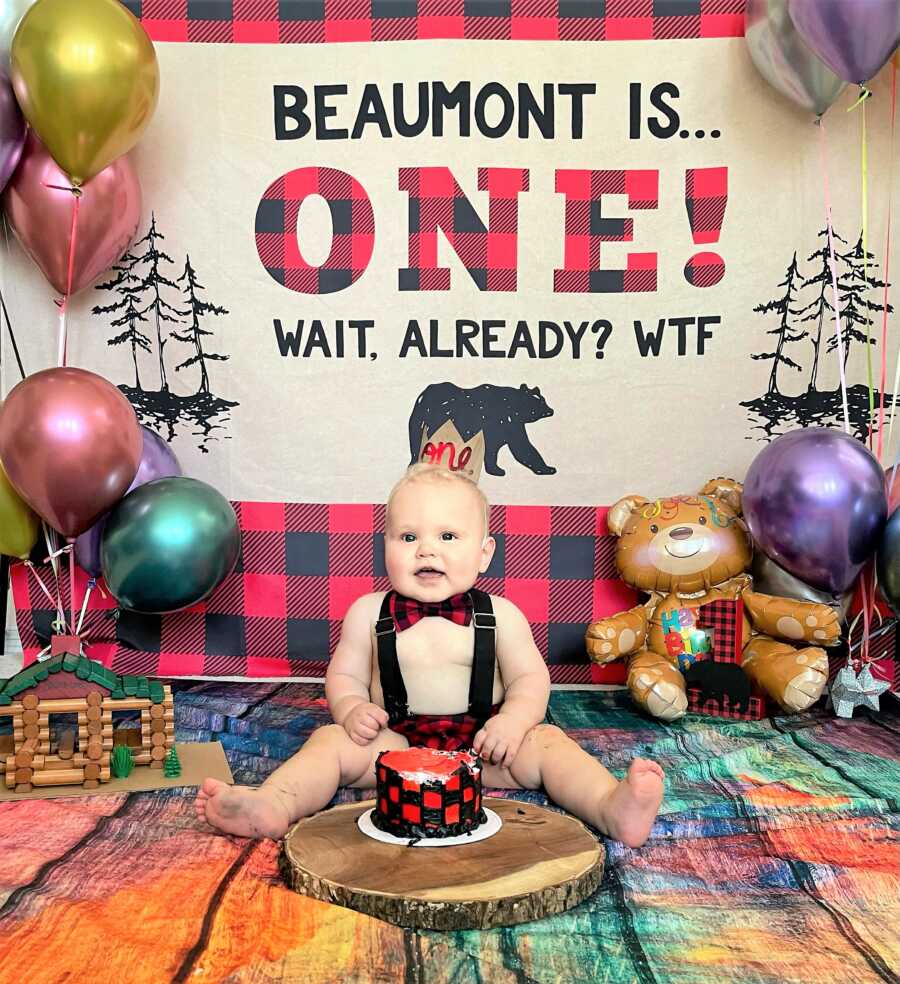 Now that he's approaching 2, I've been able to introduce him to some of the things I enjoy in life. He went on his first hike when he was just a month old. My friend urged me to do it since I hadn't been outside in quite some time. I was so nervous—what do I do if this or that happens? Well, he slept the entire time. Since then, we've hiked in Rocky Mountain National Park, up to Hanging Lake in Glenwood Springs, and other mountain areas. I want him to learn to enjoy being outdoors and everything Mother Nature has to offer. I take him to the pool weekly, and I've been comfortable with outdoor playgrounds lately. He's signed up for a social class program for kids 2 and up, so hopefully vaccinations will be available when he's ready to go. The hardest thing for me is definitely not getting to see him around other kids as often yet.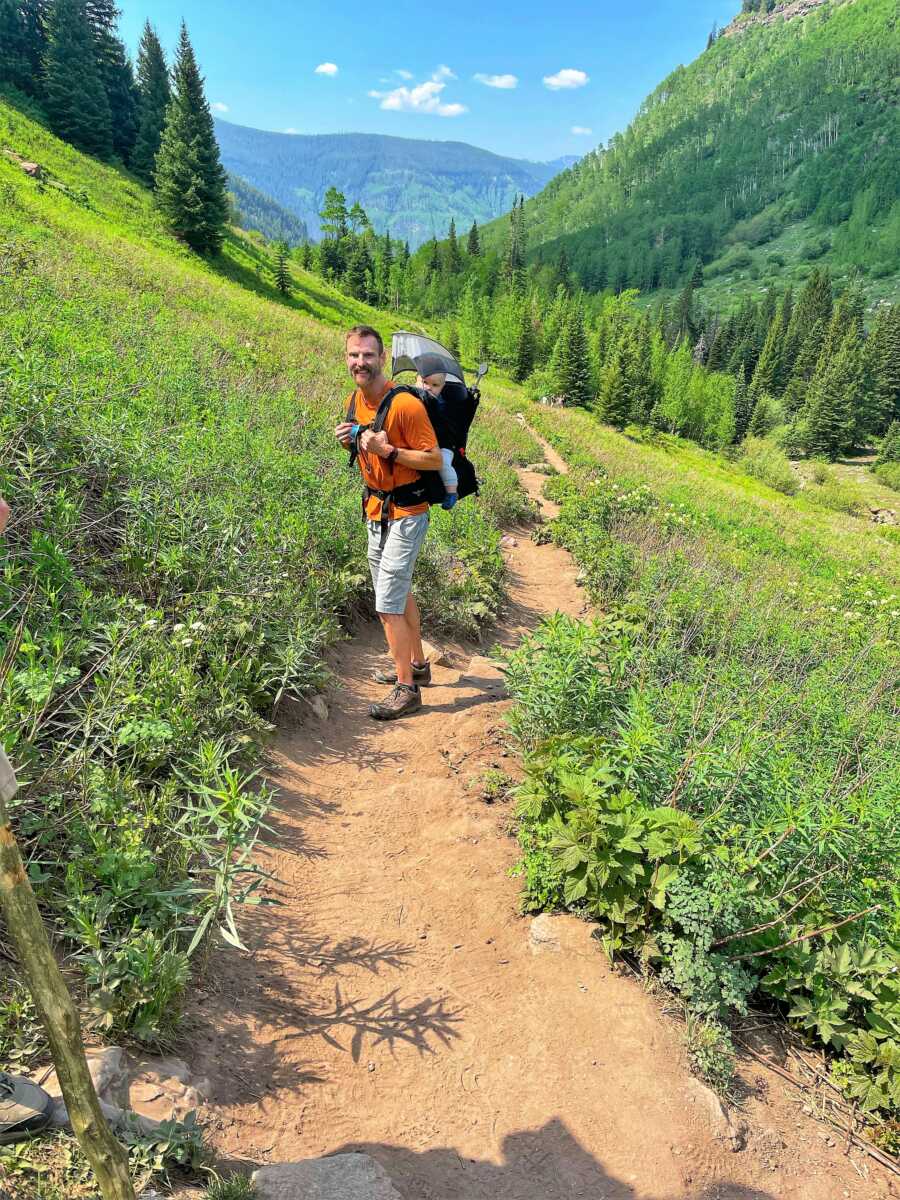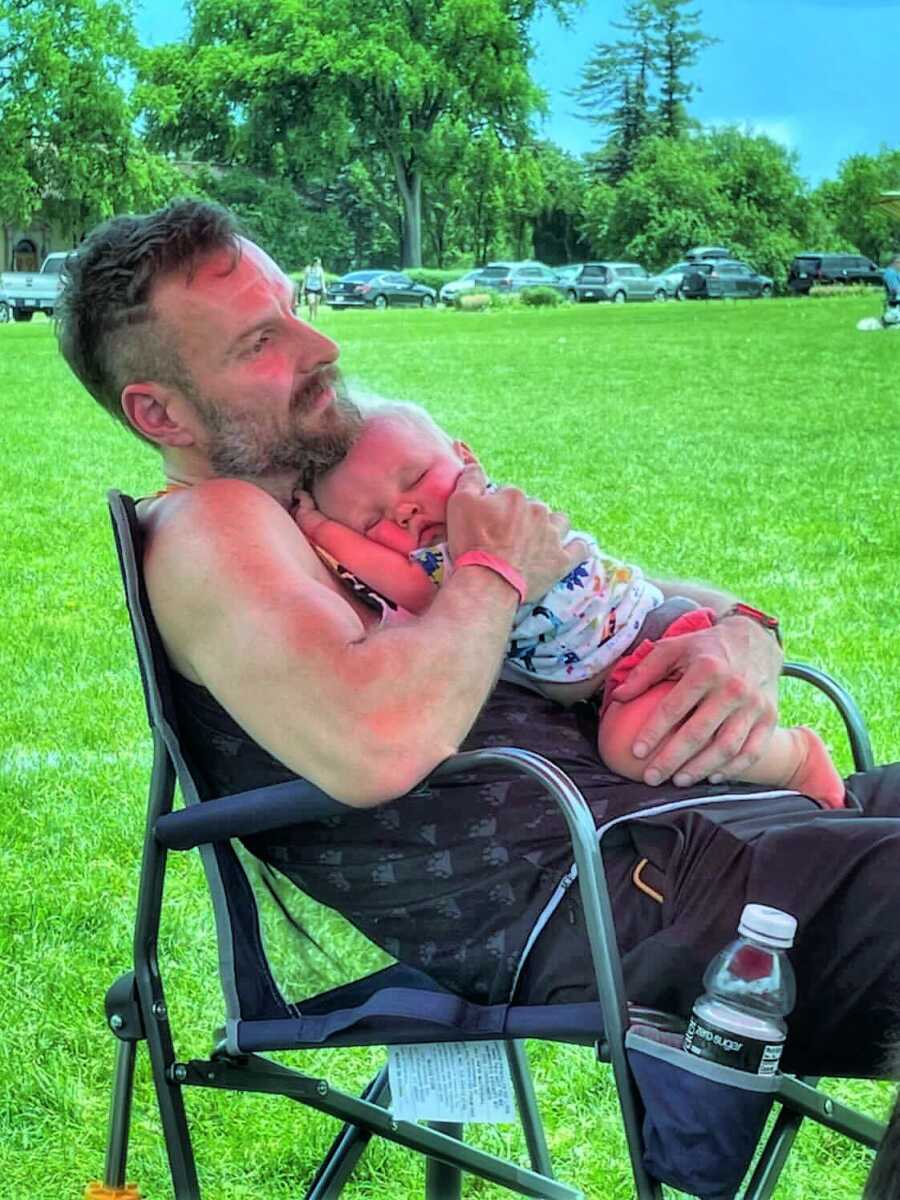 But if we were just talking about me here, the hardest thing has been essentially giving up my life outside of parenting. This is mostly because of COVID, though. My parents had planned to watch him from time to time so I could get out and socialize with my friends, but it's just not something I'm comfortable with, even now since he's still unable to get vaccinated. It's a small price to pay for my peace of mind and keeping him safe though. No regrets. In time, there will be a better balance for me. And working—well, working has become quite difficult. I'm blessed to be able to work from home but focus your attention on anything that's not him and he'll quickly object! It's been a juggling act of finding things to distract him or planning things around nap time. But I've been able to manage, all things considered.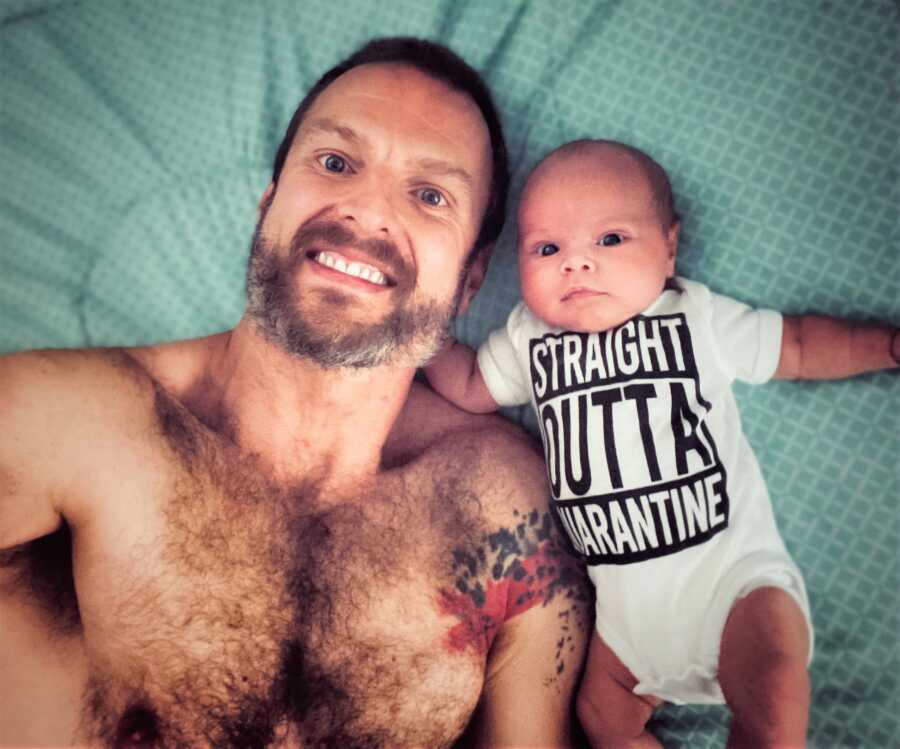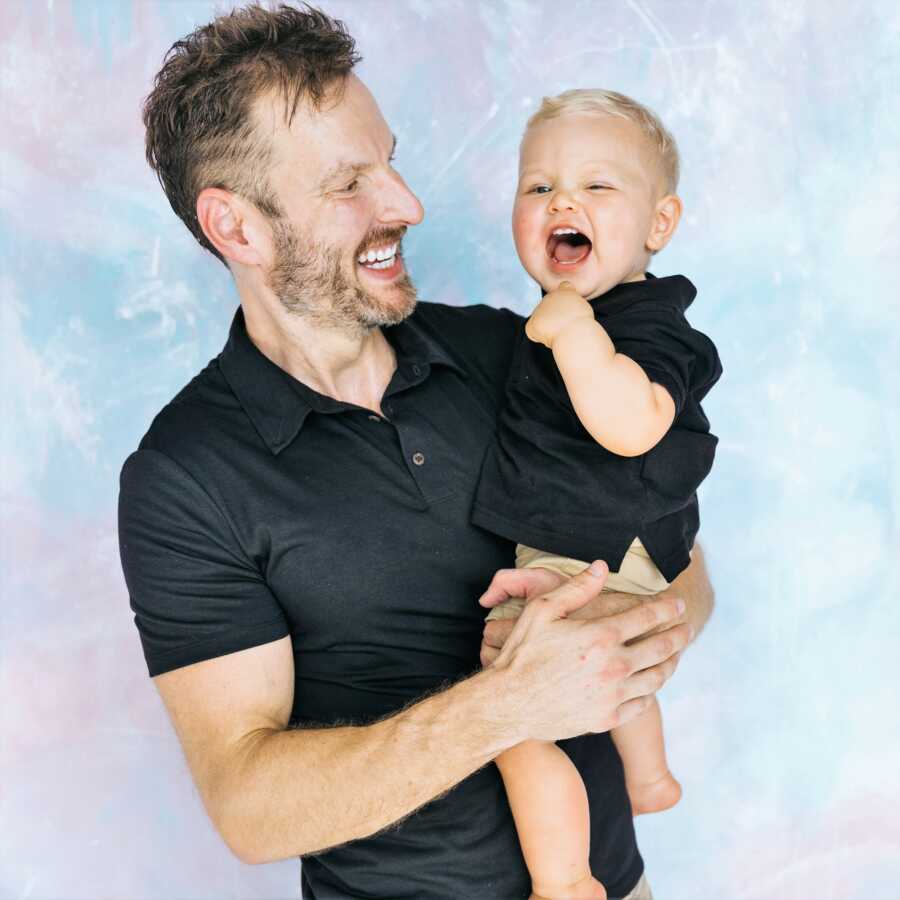 No one is going to tell you being a parent is easy. And a single parent? Yikes! But there's a feeling of fulfillment I imagine only another parent could really understand, which makes it all worth it. For me taking this journey, the question was: 'Do I take a chance doing this as a single parent even though it will probably be harder, or do I risk living the rest of my life with the regret of never becoming a father?' Life is too short for regrets."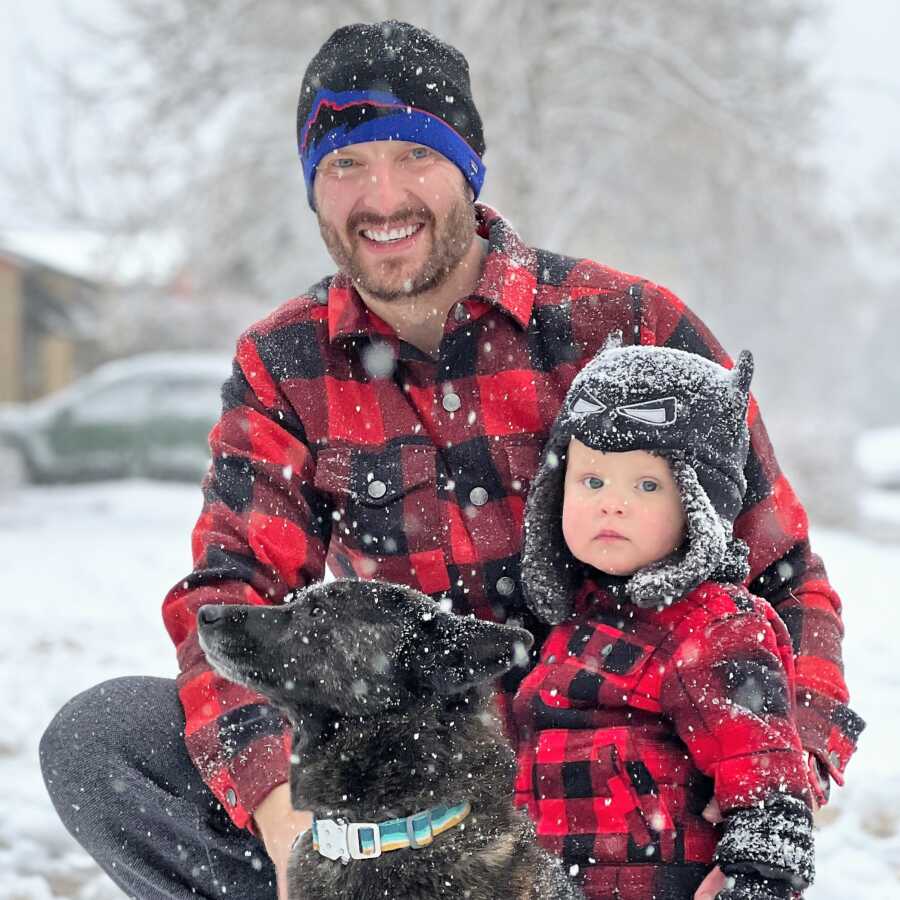 This story was submitted to Love What Matters by Ted Buras. You can follow his journey as a single father on Instagram. Do you have a similar experience? We'd like to hear your important journey. Submit your own story here, and be sure to subscribe to our free email newsletter for our best stories.
Read more stories like this: 
You're going to be parents!' Our son has 3 parents who love him. He gave him his name, I gave him biology, and his mom gave him life.': Gay dads and boy's mother parent together as Tri-Custody family, 'the more love a child receives, the better'
'I was called 'gay' before I even knew what it meant. I have to be a strong papa to my girls. I can't let them see I'm hurting.' Gay father from deep south says he's just like 'any other family', finds confidence after years of bullying
'Babe, are you serious?' My wife's body was shaking. She nodded, in tears. 'You're pregnant? Oh my Gosh!': Father brought to tears after learning wife is pregnant 3 years after loss of twins
'I had to leave, I had to be a single dad, to be a better father for my daughter.': Single dad explains his relationship was 'vulnerable, beyond repair,' despite being determined to have a 'strong co-parenting relationship'
Provide strength and encouragement for other single parents. SHARE this story on Facebook with your friends and family.