"One thing I've learned in my time on earth is to never make assumptions about anyone. Upon first glance, I'm pretty sure 99 percent of people see a husband treating his wife to a break from the kids when they look at me — just a guy driving the family mini-van around loaded down with four kids. Basically every time my kids and I go grocery shopping, meet new friends, attend school functions, pay bills, etc., people come up to compliment what a nice husband I am to give their mom some kid-free time, or my ever favorite, 'looks like you've got your hands full today…' Hahahaha. Normally I just smile and carry on with the conversation, because explaining that I'm a full time single dad of four elementary age kids brings on so many questions I just don't have time to explain. However, I will say these conversations do cause confusion on the other end because if I'm talking to a female, there's about an 82 percent chance one of my kids will loudly interject, 'WANNA MARRY MY DAD!?!?!'
Side note: my kids have made it their official mission to play matchmaker for their dad. While it almost always is incredibly embarrassing, I have to admire their tenacity and creativeness in playing the wingman role. 
But back to my point, upon first glance people see me and my crew out on a homemade scavenger hunt or out catching frogs and see a pretty typical family unit; however, we are anything but. I wanted to share our story to hopefully inspire other single parents, or those going through a divorce.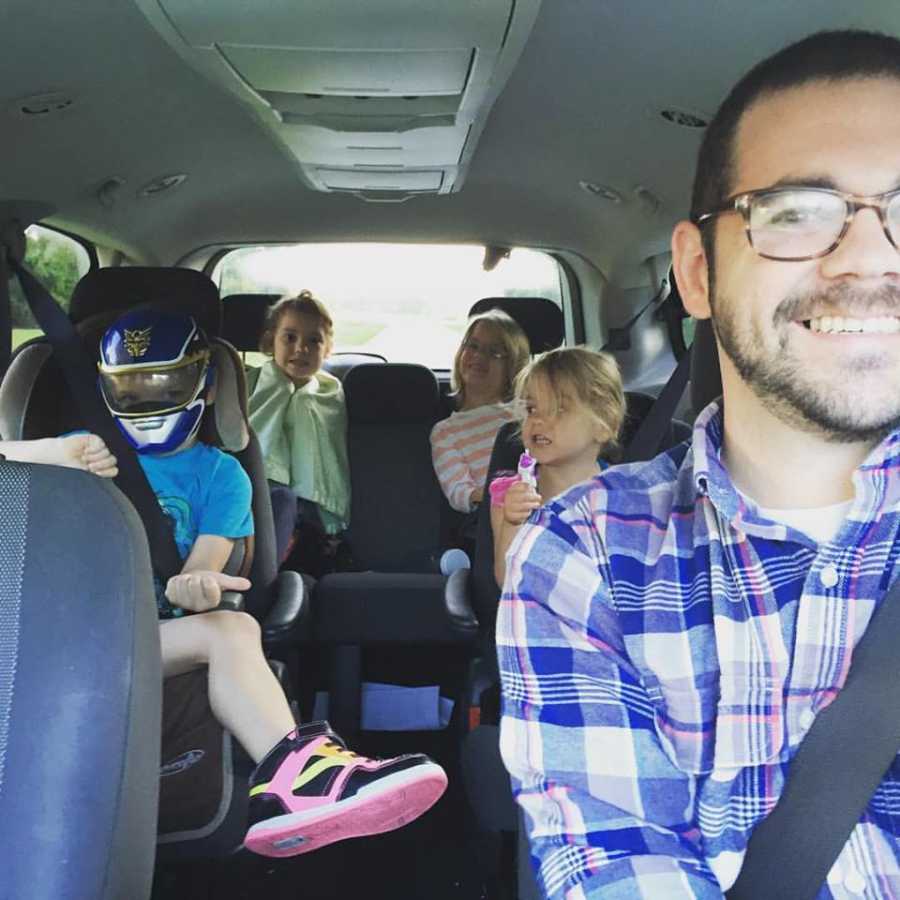 Let's go back to when it all started…
The year was 2003 and I was a pretty nerdy 18-year-old kid driving a 1966 VW bus with my curly hair forming an afro the size of a pumpkin on my head. That fall, I fell in love with my best friend. She was a cute little blonde girl with a pixie cut and always wearing a flowy skirt. I did everything I could to win her over. Months of pursuing led to nothing. She turned me down every time I asked. Although my feelings weren't reciprocated, we continued to spend time together daily and build our friendship. We continued growing closer until finally it happened. She kissed me.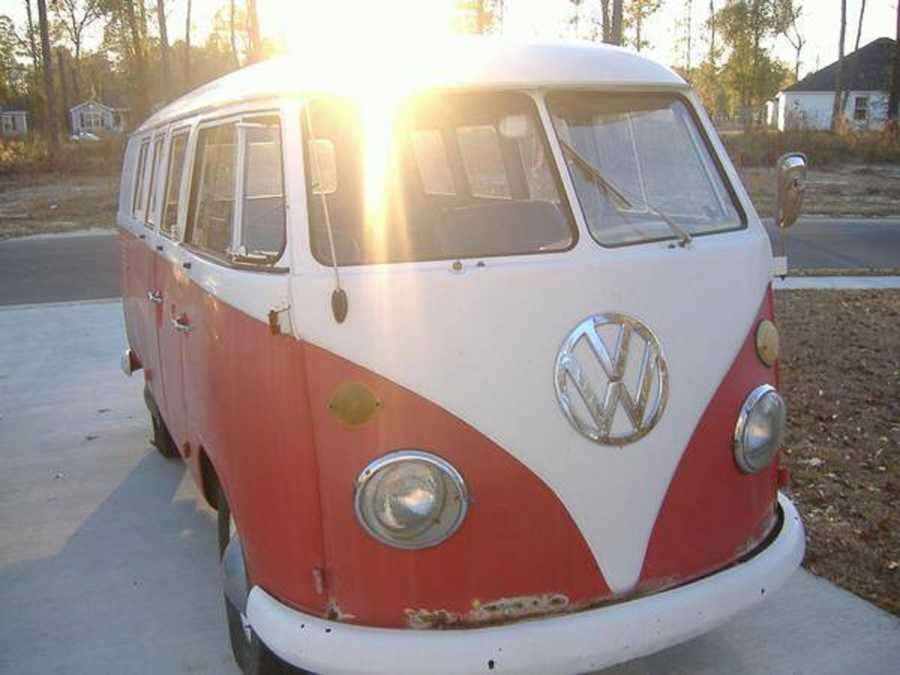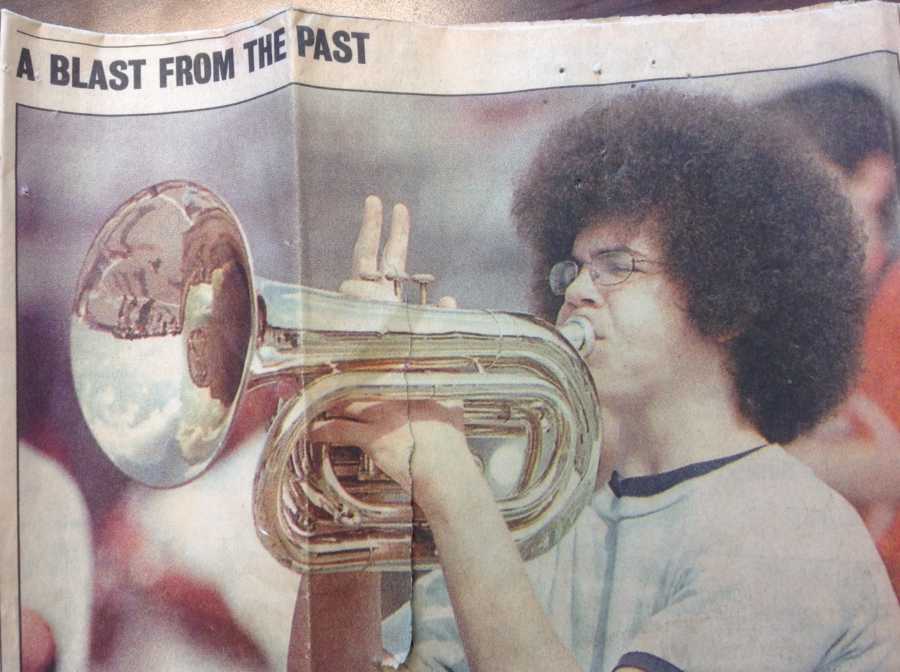 After we spent time together romantically, we both knew we would end up together. Our dating quickly progressed to an engagement which led to the most fun wedding ever. It was a 60's themed wedding. We had face painting stations where guests could get a tie-dye headband and some love beads. We really wanted to make it a celebration of love our friends and family could participate in, rather than a more formal service they would just quietly watch. We were both 19 when we wed in January of 2005. I'm pretty sure some people thought it was a shotgun wedding.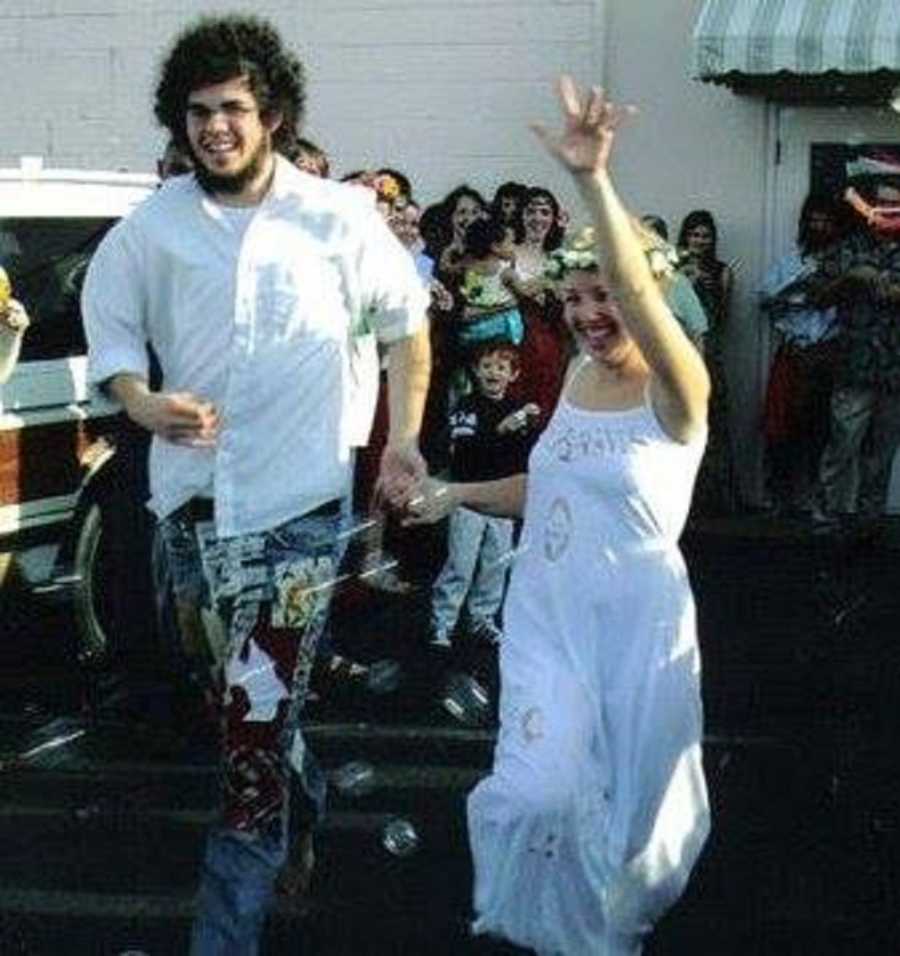 It was such bliss. Our relationship grew stronger each day. At first, we were so broke we could only afford a duplex where the ceilings were 6 foot. It wouldn't have been a big deal, if I weren't 6 foot, 2 inches. However, since we were both in college, we spent most of our time taking classes together, working various side jobs together or volunteering together within our community, so we weren't home a lot. We were just livin' on love. I can honestly say those early years were some of the best of my life. After being married for a few years, we found out we were expecting! We were both finishing up our Master's degrees and transitioning into 'real jobs,' so I guess it was just a natural next step.
In March of 2008, our first little girl (Stevie) was born. As all parents know, our lives were instantly changed. I was a little slower to learn the role of being a parent since I was gearing myself to become the breadwinner, while my wife at the time was becoming the primary nurturer for Stevie. It was so exciting to see our family bloom over the next few years. We welcomed another girl (Neela) and our son (Titus). We continued to add to our family up into 2012 when our last baby girl (Olive) was born.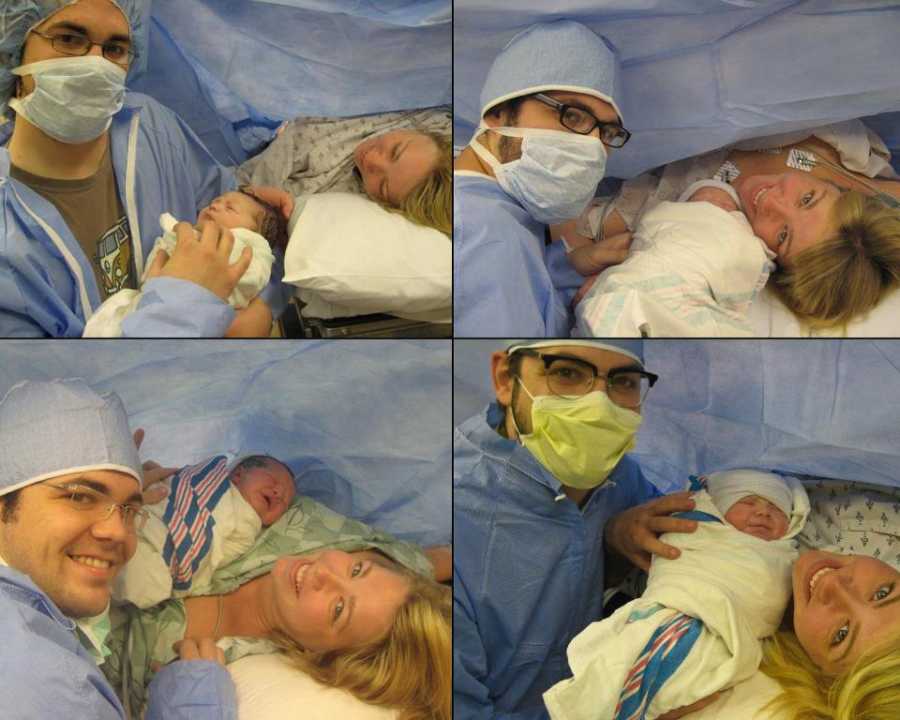 By now, I'm working full time running technology for our local university and she was working part time teaching special needs toddlers. Our house was full of the pitter patter of our little stair-step kids (all born about a year apart). As anyone would expect, life became a little less free flowing with the addition of four young kids. She continued to be the primary source of care-giving while I played a strong support role before/after work and on weekends. We were still active in our community and church, and so full of love for each other.
Things began to change ever so slightly around the beginning of 2013. She was beginning to run out of steam and was wanting to have a social life away from the children (which I fully supported because, let's be honest, that many kids can quickly wear anyone down). She would go out on weekend nights with friends, while I stayed at home with the kids. Sunday evenings after the kids went to bed, I could see her refreshed and ready to start the week. Although I missed her company during the weekends, I understood how happy it made her. Fun with friends started to shift from just weekend nights to weekday nights as well. I felt our time together was being dumped for her to spend increasingly more time out with friends. I began to get random phone calls about her nighttime activities and would find questionable things around the house, but never really believed any of it. 'She is my soul mate and best friend. This is just a little stage of reconnecting with herself again. She'll come around soon,' I would tell myself.
Time passed and she started going out with friends more and more at night and during the day, while I stayed home with the kids. This led to arguments, which resulted in unfamiliar marital conflict. We never had this happen before. We fought from time to time, but never like this… She seemed to be slowly drifting away. To be fair, we both made mistakes during this time. Looking back though, I was acting out of confusion and heartbreak, while she was clearly wanting out of the life we built together. It came to the point I was with the kids alone pretty much all of the time besides when I was working. That was a tough time for me. She started hinting for a divorce, but I would constantly stop that conversation dead in its tracks. I would say, 'We love each other. Let's work on building this relationship back.'
The situation grows progressively worse. Weeks and months pass. By now I'm taking care of the kids completely solo and Crissy has moved out. No one knows anything. Not her family, nor mine. I kept up a social media appearance and in conversation that we were still a happy couple. When we happened to see each other, things usually erupted. I was so broken and hurt that my best friend had left me. Still, I held on to the hope that this marriage would be healed. My life was in total shambles. My deep depression had infiltrated every area of my life.
One night at home overcome by grief, I noticed my kids all asleep by the front door, hoping to see their mom if she happened to come home that night. That moment was pretty defining for me. Although I cared for them daily and tried my best to be the dad I'd always been, it wasn't enough. They needed more than what I had always been. That night began my big shift in life as a father. I realized my kids needed all of me instead of just whatever was leftover after dealing with their mom. My babies needed me to be strong for them. They needed a daddy who could give them love, teach them empathy, guide them through their heartbreak, but mostly, to provide desperately needed joy.
Those first few months of full time single parenting were so overwhelming. I would sit up at night praying and contemplating, 'How am I going to do this?' None of my family lived here and unfortunately by this point, my now ex-wife had finalized our divorce and moved on in her life with other people and substances. I had no clue what to do, so I just took it one day at a time. I began to physically fill our house with joy. The kids and I hung their artwork everywhere and I constantly planned fun activities for us to do. I tried to teach them how to express themselves and their feelings openly. As I poured about 127 percent of myself into them, I felt God beginning to heal my heart. Our home was coming back to life again. My kids were smiling and excited about what each day had to offer, and I was experiencing a closeness with them I never knew could be achieved.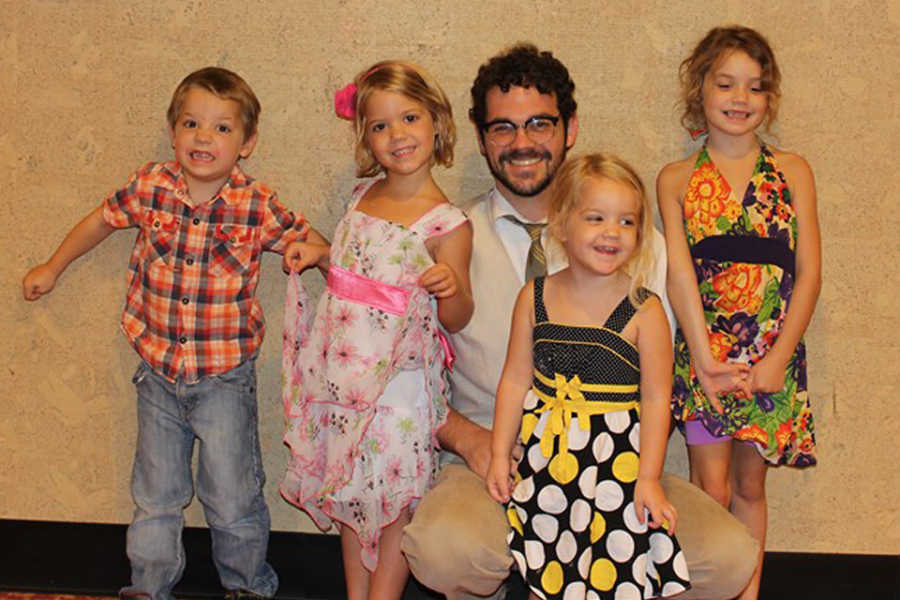 As anyone who has been through a divorce or bad breakup can tell you, self-worth takes a nose dive. Throughout the year or two during and after my divorce, I became confident in the man I was growing into — someone I had always wanted to be. I found traits I never really understood before such empathy, compassion, and boldness. However, as I continued to grow and mature, I began to realize the value I saw in myself wasn't much. I felt extremely good about 'Seth the dad,' but 'Seth the person' wasn't really worth much. I had yet to deal with the abandonment issues I felt from my now ex-wife. Once I realized that, I immediately became more aware of my children's own issues. I knew they were filled with joy but I began to sense their change of their perceived value and worth when they thought about their mother. My once confident children were showing signs of self-doubt. Their time with dad was always fun and uplifting, but, on their own (at school for example), I saw heads hung low.
All five of us needed to learn about our true self-worth. We began to have regular chats about how we view ourselves. No matter what other people might do to make us feel less than, that God made us special. There never was and never will be another Stevie, Neela, Titus, Olive, or Seth in the world. We as a family began to discover our own individual self-worth. We were each becoming healthier individuals. I took (and still take) so much joy in teaching and showing them firsthand how being a loving person with a servant heart can help others find the source of their self-worth. We began looking for ways to serve and help people as a family and individually.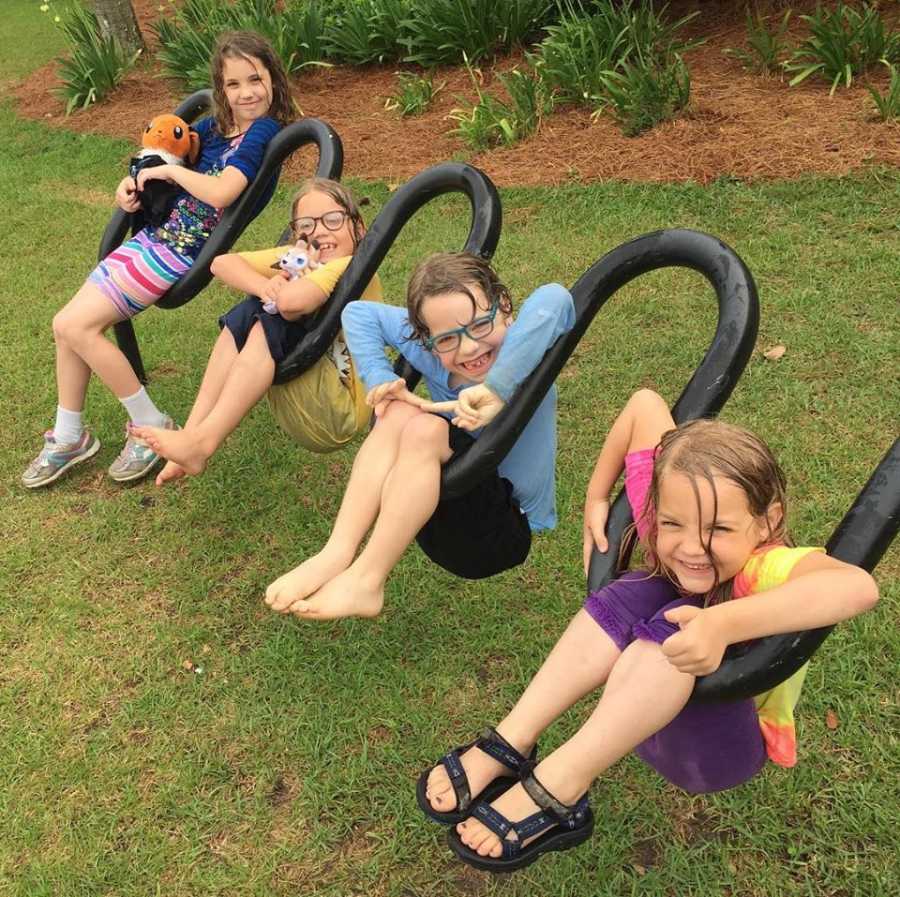 Which brings me to now — I don't know much. I'm far from a perfect parent, friend, son, brother, or employee; however, I do know that God has me here to pour into these four amazing, hilarious, nature loving, artistic, empathetic, forgiving, serene, kind-hearted, bold, God and people-loving kiddos. They have the unique ability to make me laugh, cry tears of joy, and pull my hair out all within a 12 minute time span.
I often get asked, 'If I could change anything to try to prevent my divorce, would I?' To be completely honest, the answer is no. Of course, I fought for that marriage tooth and nail, but ultimately there was nothing I could do to save it. As much as I loved my ex with every fiber of my being, I'm much happier with the person God formed from the scrap pile of Seth that was left after she left. Going through my divorce felt like some old, dried out Playdough being shoved through a mold. But looking back now, I love how God has turned my heartbreak into life and hope. I'm grateful that my ex-wife has started a road to recovery. Throughout it all, I have tried to always present her in the best light possible to the kids and anyone that asks. Although I am 100 percent confident we will never get back together, I still hope the for best for her and am proud to co-parent with her whenever she feels comfortable.
The second thing I get asked is, 'When are you going to try to find a wife?' Haha! I get asked that so many times a week, I just laugh about it. I have a two-answer response to them: 'First, when God sends me one.' But also, 'Why would I rush through this experience of being a single parent?' It's an unexplainable journey not everyone gets the privilege of experiencing. I've experienced parenting from both perspectives: happily married and happily single. So now I just take life day to day, just living the dream."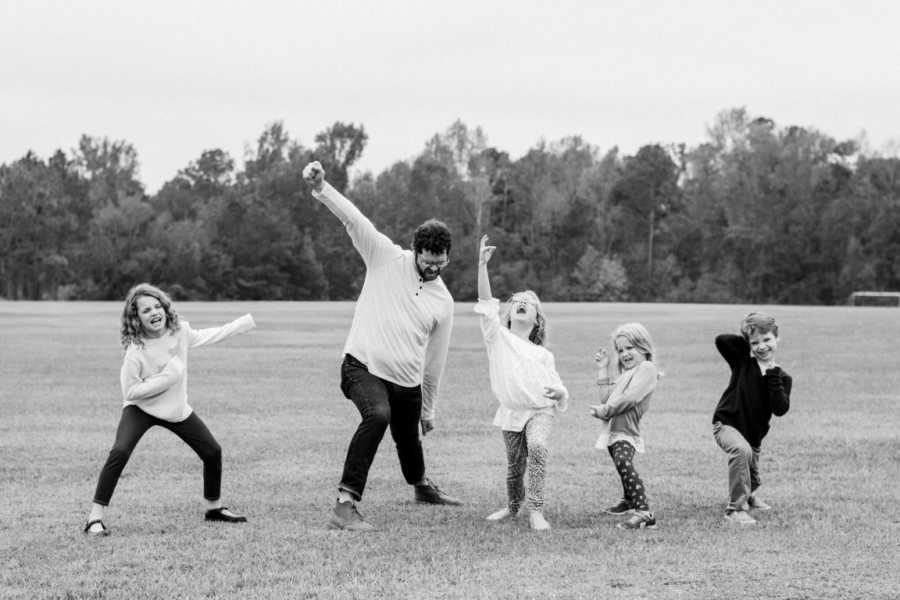 This story was submitted to Love What Matters by Seth Megow, 33, of Valdosta, Georgia. For hilarious stories featuring his kids and posts on divorce/single parenting, check out his family blog. Submit your own story here, and subscribe to our best stories in our free newsletter here.
Read more stories like this:
'I had to leave, I had to be a single dad, to be a better father for my daughter.': Single dad explains his relationship was 'vulnerable, beyond repair,' despite being determined to have a 'strong co-parenting relationship'
'I felt them again last night.' I was suddenly a single dad to 4 boys. This wasn't supposed to happen.': Man loses wife to Cardiac Sarcoidosis, vows to 'tell her story'
Do you know someone who could benefit from this story? Please SHARE on Facebook to make them aware there is a community of support available.