"My husband, Austin and I met when we were just kids. My mom swears we met years prior, but the memory that sticks out in our minds is the moment we shared breakfast together at IHOP when we were no older than 11 or so. We always ran around with the same group of friends as we grew older, even though we attended rival schools in a small town in North Carolina. We were always familiar faces to each other. Our parents had history with one another and attended grade school together, so our friendship always came naturally. When he was 18, he found out his leukemia had returned. For a third time. And what started as me just visiting a friend in the hospital who needed support more than ever, quickly turned into the greatest love story I've ever known.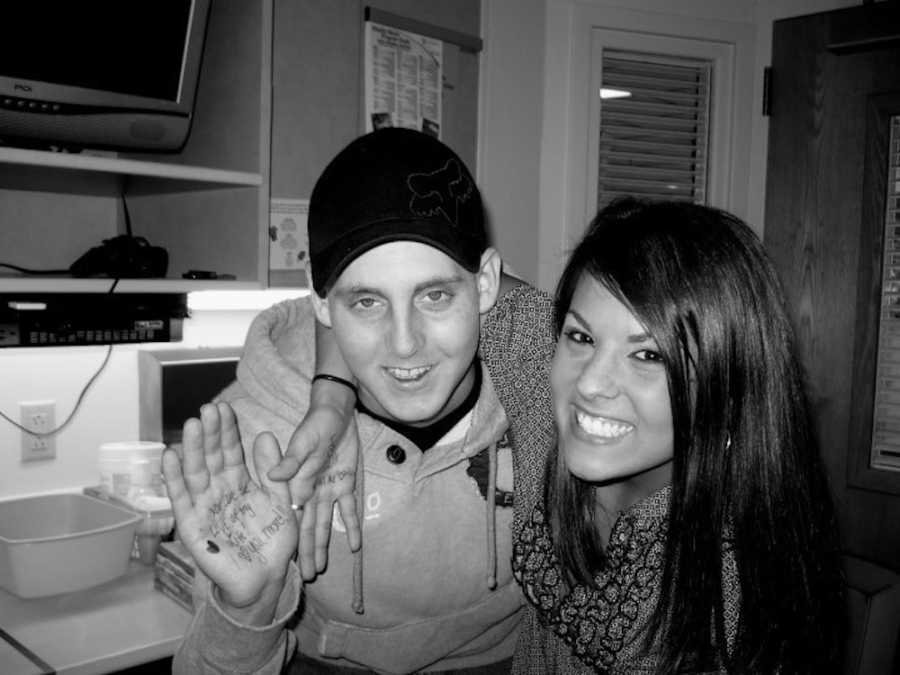 I fell, and I fell hard. For months I spent my weekends and evenings in a hospital room while he underwent chemo and eventually, a bone-marrow-transplant. Dating for us consisted of watching movies on a tiny, poor-quality television with the volume protruding loudly from the bed-connected remote control. It consisted of me wrapping him in warm blankets from the blanket heater closet down the hall while working on my college assignments from the couch bed against the window. It consisted of me holding a bucket while he got sick day in and day out and visiting all of the kids down the hallway together to ensure he met his required amount of steps for the day. At 19-years-old, I had fallen in love with my childhood boyfriend. Who was dying. And he had fallen in love with me. And together, I would be there by his side as he fought for his life, yet again.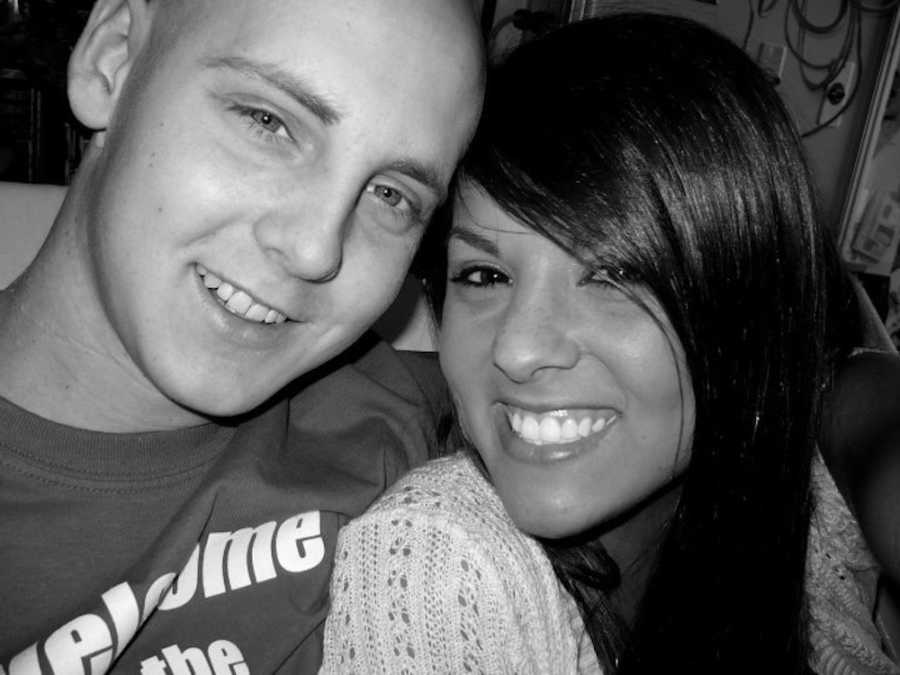 He overcame a 10% chance of survival and today he swears it's because I loved him through it. He asked me to marry him just a few months after being released from the hospital, and we married a year later at just 21. He'll celebrate 9 years cancer free this year.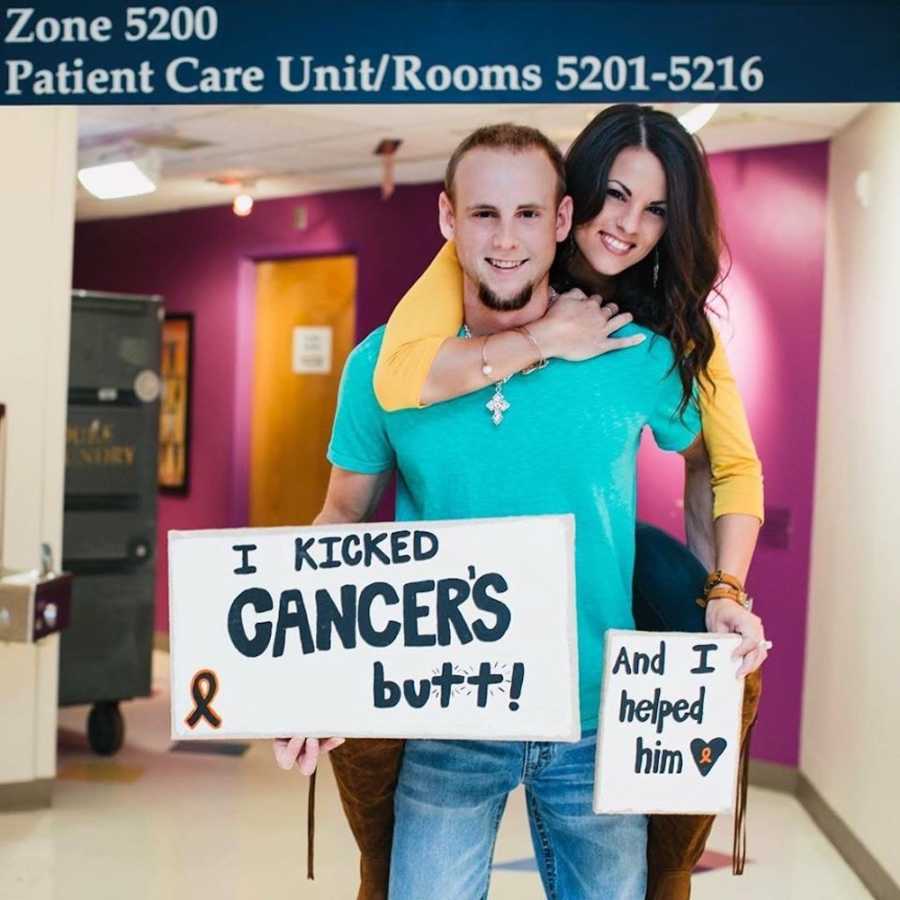 The saying stands true that when you know, you just know. Together we had endured what no one else our age had before, at least no one we knew. We valued every aspect of the cliché saying to 'live each day like it's your last.' And we vowed to do that very thing, side-by-side, for every day after. Because God had given him that chance, He had given us that chance. A beautiful, intentional redemption.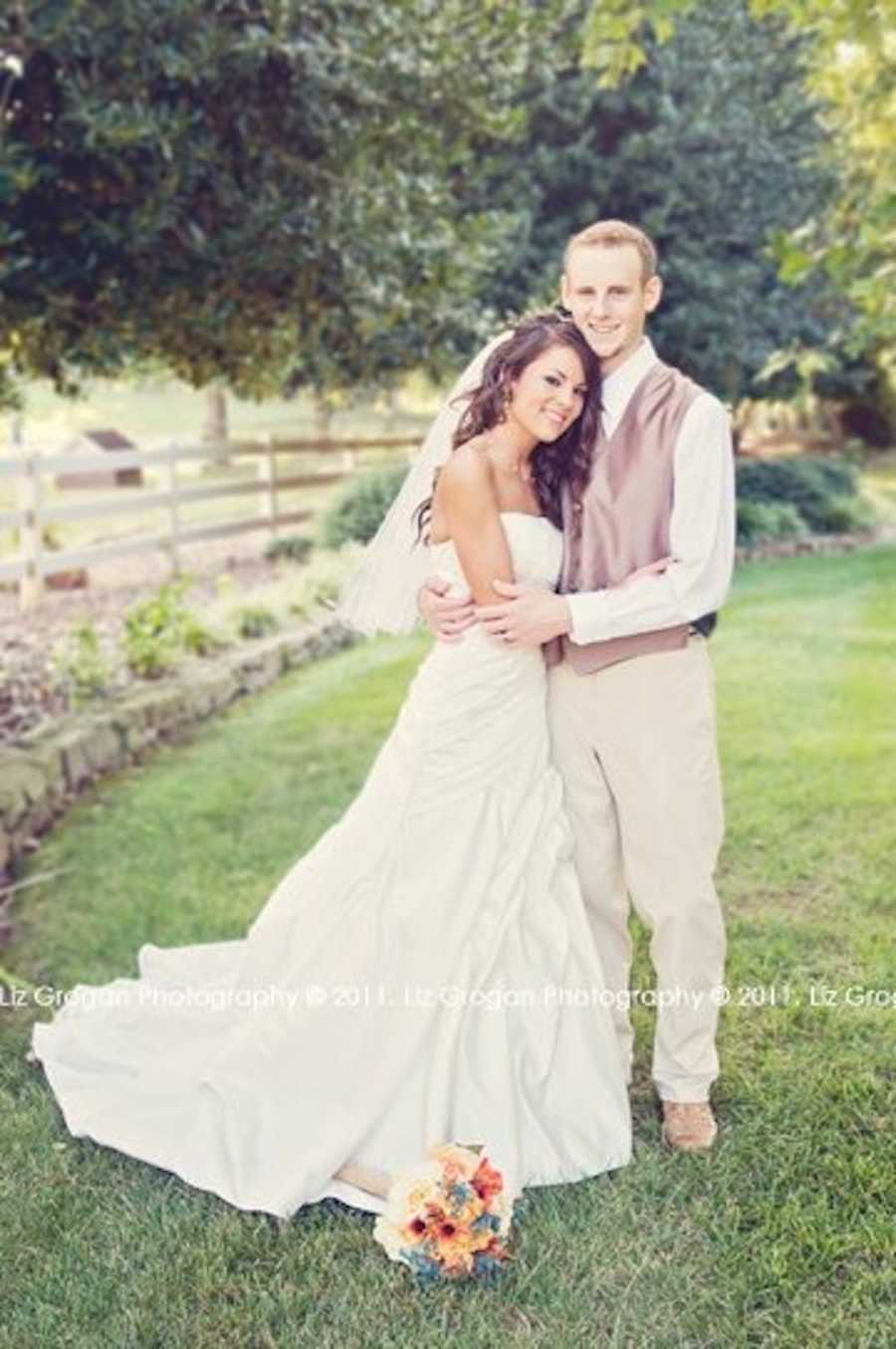 I remember Austin telling me when we were dating that cancer had stripped him of his ability to have kids, at least without medical assistance. Cancer sucks. So, I've always known that having children the natural way wouldn't be a possibility for us and it was never a big deal because, well, we were mountain climbers so – bring it! He was what doctors referred to as 'sterile.' Thankfully before his procedure, he was able to make a contribution that would remain frozen in storage until we were ready to begin trying for a family. And just like that, we were ready.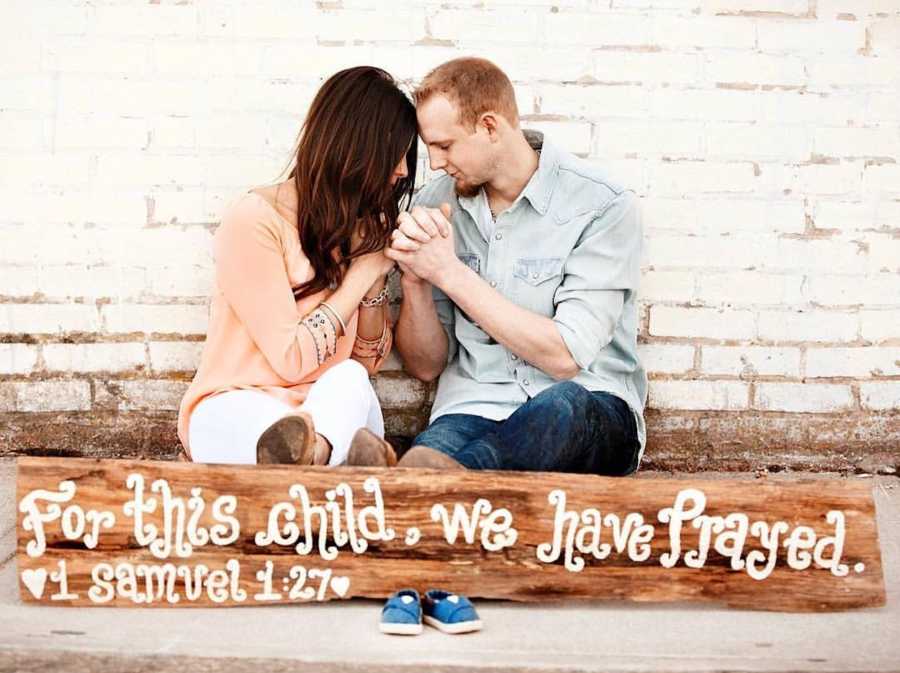 We became pregnant with our first IUI (Intrauterine insemination) in 2014, just 2.5 years after we married. That pregnancy quickly ended at 9 weeks. Our first miscarriage. Our first loss. Our first baby. We tried another IUI the following month. Negative. And then we tried again a third time. Negative. So, at our fertility doctor's recommendations, we began the IVF (In Vitro Fertilization) process. I have endometriosis and had cysts that proved to be a bit of a hurdle, but our doctor was able to retrieve over 30 eggs, 13 of which fertilized and became embryos. During this IVF journey, we were contacted by a local expectant mom who was contemplating adoption. We were in the thick of our fertility treatment and hadn't even found out if we were pregnant yet. But adoption was always on the table for us. So, we welcomed her into our home, alongside her mom and talked for several hours. Shortly after, we both felt like that situation wasn't right for us at that time, so we didn't move forward. Days following, we found out that our IVF procedure was successful, and I had become pregnant!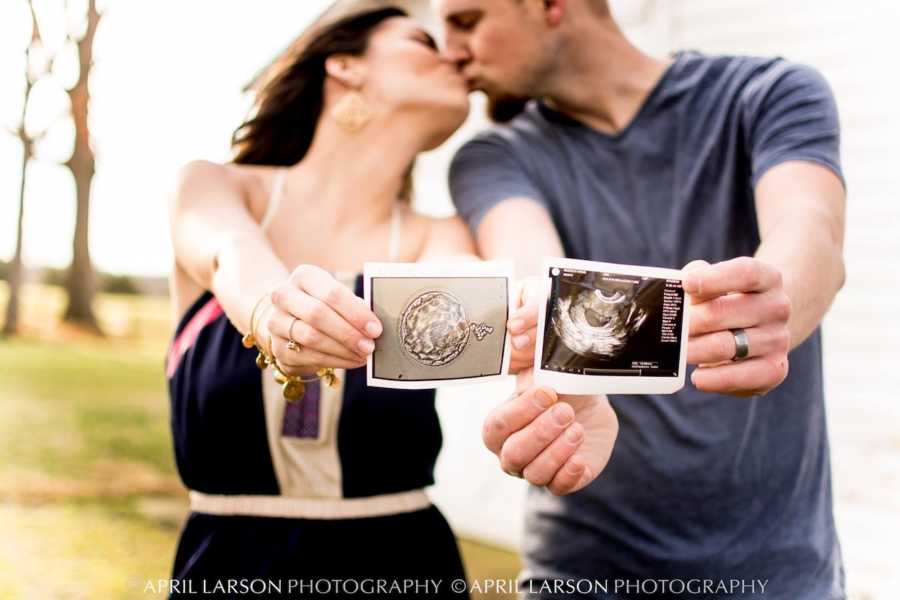 My levels increased week after week, the heartbeat was strong, and we 'graduated' from our fertility clinic and were released to begin visiting my OBGYN. But the first visit in my OB's office at 11 weeks was where we discovered that something unknown had happened and there was no longer a heartbeat, again. Another miscarriage. Another loss. Our second baby. We were sent home with pamphlets no one wants to stash in their purse while rushing to get through the lobby of full-bellied women and were slated to come back a few days later for me to undergo a D&C (Dilation and Curettage). The day of our procedure, I ended up passing our baby in the hospital bathroom before I made it to the surgery center. 10 fingers. 10 toes. A moment I will cherish forever.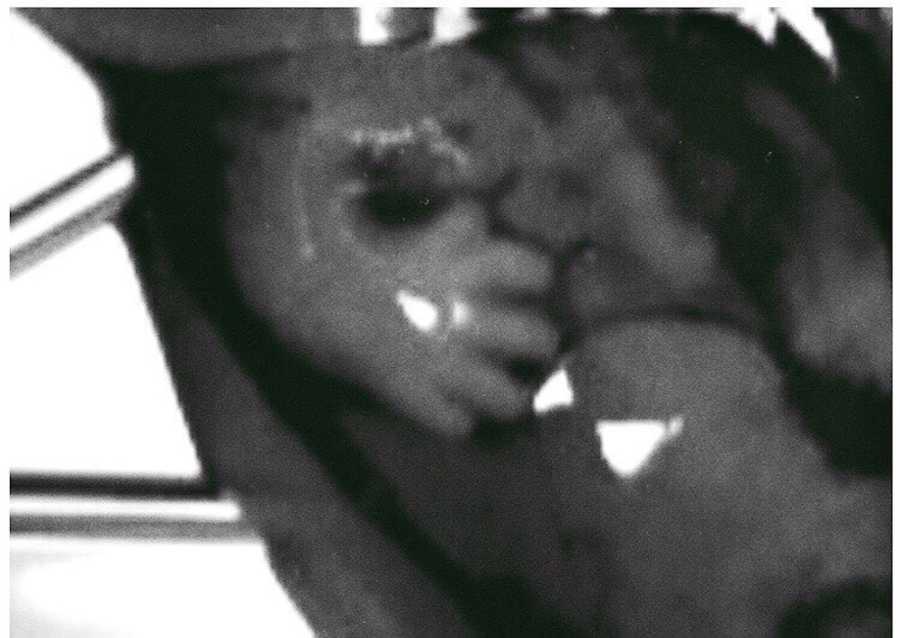 A few months later, we decided to try IVF one more final time. This time, using 2 of our frozen embryos. We were in the thick of our second IVF treatment and again, we were contacted about an expectant mom who was contemplating adoption. I lightly pursued the opportunity, anxious to see where it would go, but my focus on the forefront was on the procedure I was about to undergo. And just like that, I became pregnant for a third time. Only this pregnancy we never heard or saw a heartbeat. We miscarried at 8 weeks. Another loss. Our third baby. We knew what God was calling us to but were too focused on our own plans in that moment to listen to the ones that were greater than ours all along. The one He had already laid out before us.
Adoption. It is something we had always had on our hearts but for some reason we had it in our minds that a biological child would come first. My husband was adopted by his dad when he was young and vividly remembers the moment he was asked if he could give him his last name. He still tears up when he tells the story. And I grew up with a step-dad who was always more of a dad to me, so we both knew full well the meaning of love, despite having no biological connection. That night we were in the thick of our grief and we knew what we would do next. We knew right then that adoption is how we would grow our family. I mean, had we been more keen to listening earlier on, we might've seen that things weren't happening by coincidence and that God was clearly all but in-our-face about adoption (when we hadn't even muttered the first word to anyone about it).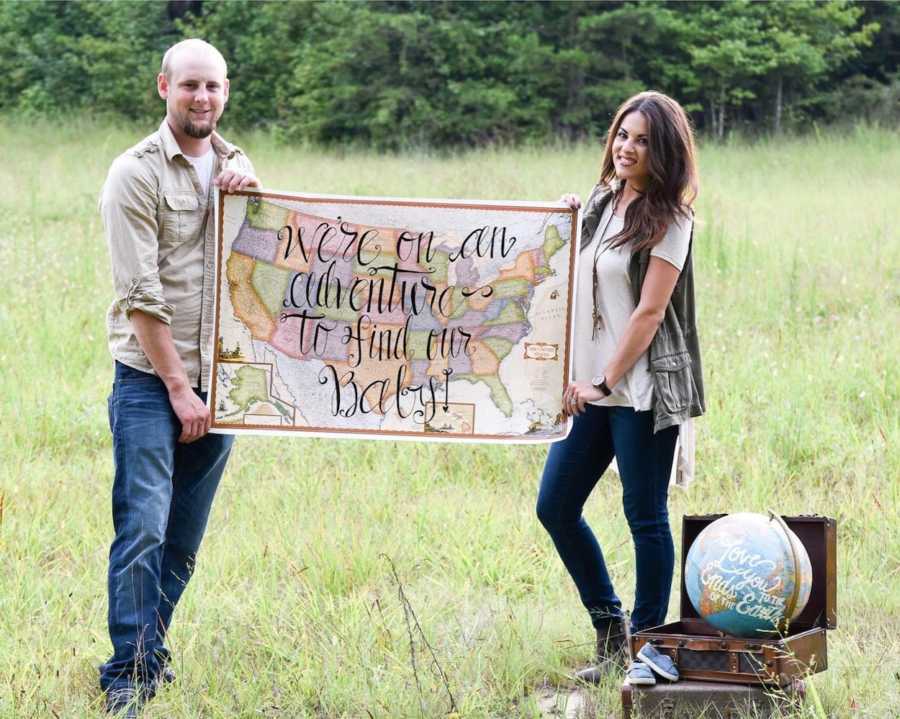 So, there we stood, arms wide open, embracing the shift in sails that would be how we would grow our family and the next day, we began the adoption process. A month later in August 2015, we announced our adoption journey to our friends and family, and social media of course (because is it even official otherwise?). We were clueless about the process, so I called around to several agencies to figure out where exactly to get started. If I could go back to my former-adoptive-mama self, I would have a long list of dos and don'ts that are world's different than what we actually did. But you can't know what you don't know, so we did the best we could with the information we had and off we went. We decided after talking to various agencies that we would attempt 'self-matching' for a short period of time before listing with an agency. So, we contacted a certified home study agency to begin the legal approval process, hired a lawyer whose primary focus was in family and adoption law and we created a parent profile on adoption.com.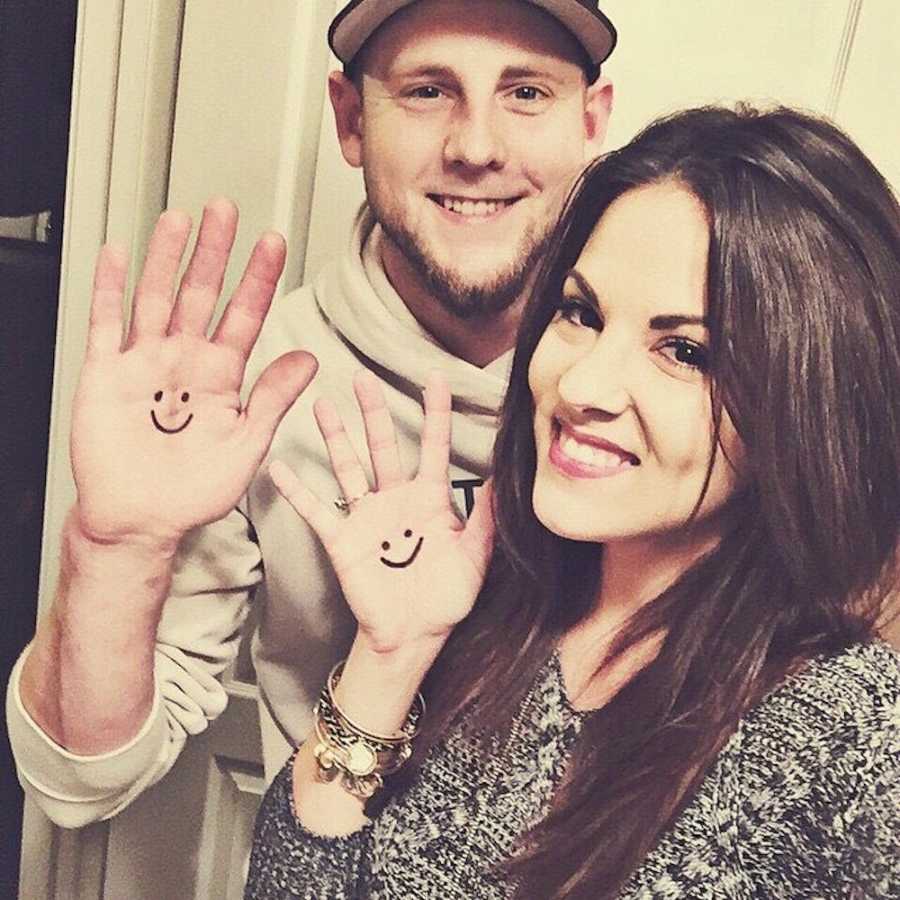 Because adoption is crazy expensive and we were knee deep in student loans and fertility treatment costs (which are also crazy expensive), we decided to take up a 'side-hustle' to help offset the cost. We dug our heels into research and figured out a way to design our own coffee mug line which 100% of sales would go to contributing to our adoption expenses. We even had support from Chip & Joanna Gaines (which was really the turning point for our business and how we reached our initial fundraising goal) the same week our son was born.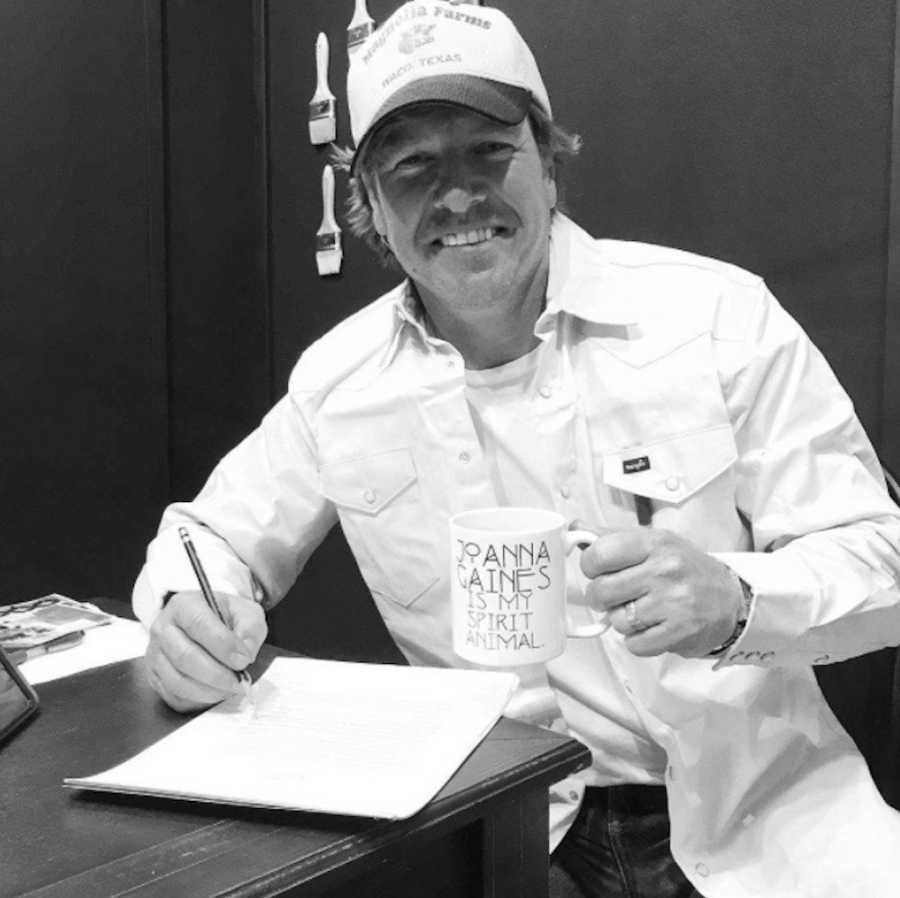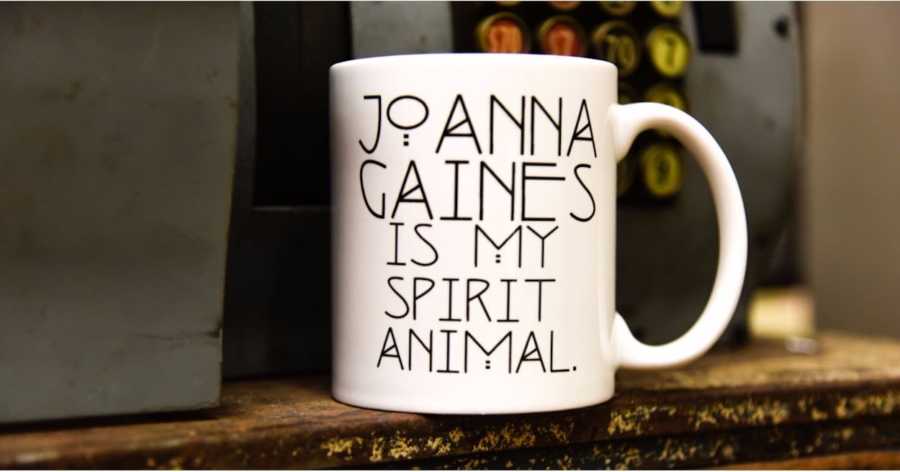 In January of 2016, I received a Facebook message from an expectant mom who was pregnant and had decided to place her baby for adoption. That expectant mom was someone from my past. Someone from my childhood. Someone I dearly loved at a time in my life. Someone who for years had maybe silently followed along on our journey and knew how desperately we wanted to be parents and had considered us at a time she herself wasn't ready. She was due just three weeks later and she asked us if we would adopt her baby. We got down on our knees and prayed about it. And I knew that although the connection seemed way too close to home, there was a reason this relationship was created all those years ago. There was a reason this connection resurfaced. So, we hired a lawyer in her home state to represent her, and we said yes. With every ounce of our souls, it was a yes.
And three weeks later in February of 2016, we drove from North Carolina to Pennsylvania and sat in a tiny hospital office with outdated forms pinned to an old corkboard, palms sweaty with tear-stained cheeks. And it was then that the door opened, and a nurse pushed in a tiny glass-cased hospital bassinet, wished us a congratulations, and left the room. And there he laid at just 4-hours old, 5lbs 13 oz. A blonde-haired boy with the sweetest old man face. Our little Lane Everett.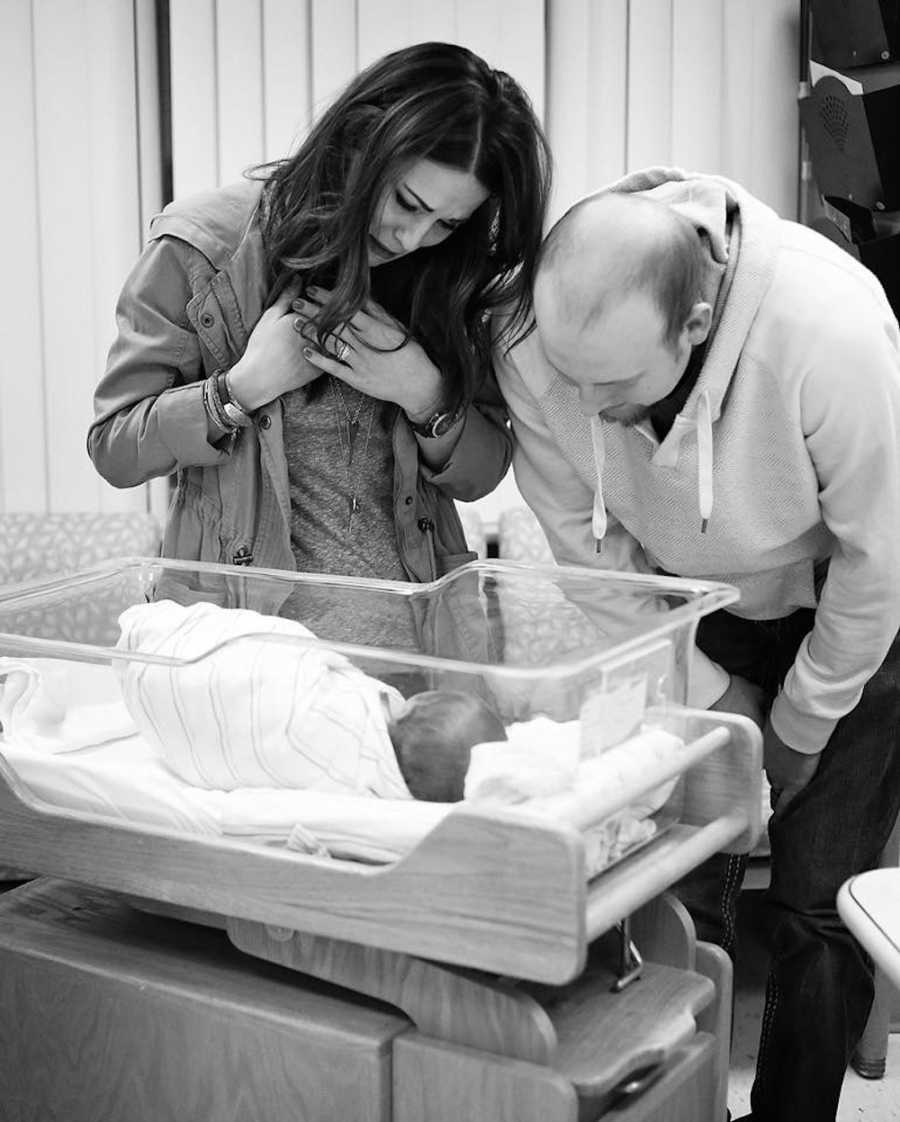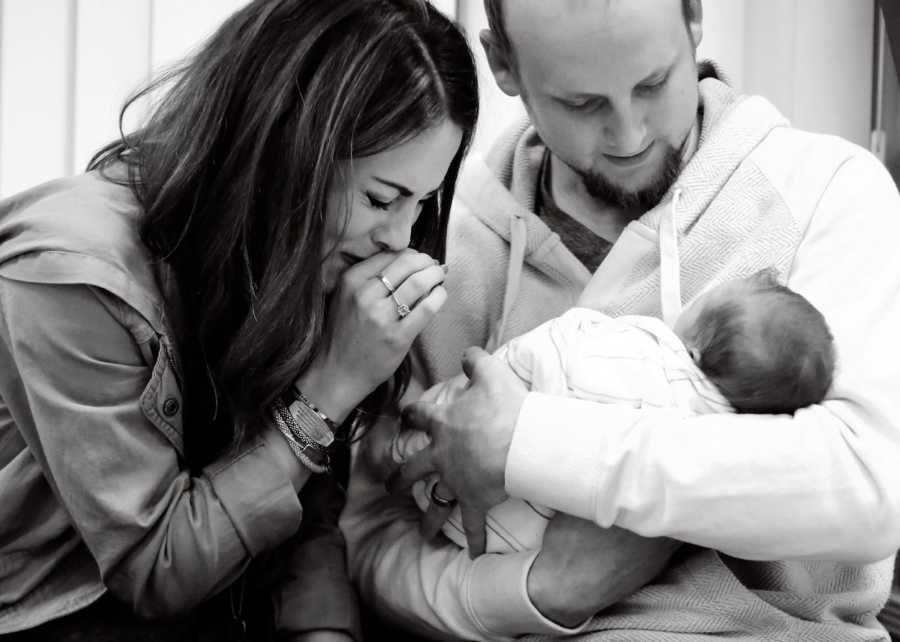 Nothing can prepare you for the moment you become a parent and meet your child for the first time and nothing can prepare you for the moment that you become a parent because your child's first parents chose you to do so. Of all the people in the world, they chose us. The thought of that still wrecks me to my core. It was by far the most humbling, remarkable, heartbreaking and soul-shattering moment of our lives. His first mom made me a mom. His first dad made my husband a dad. And together, they made us parents. Not any parents, but his parents. What an honor and what a privilege. The greatest there is.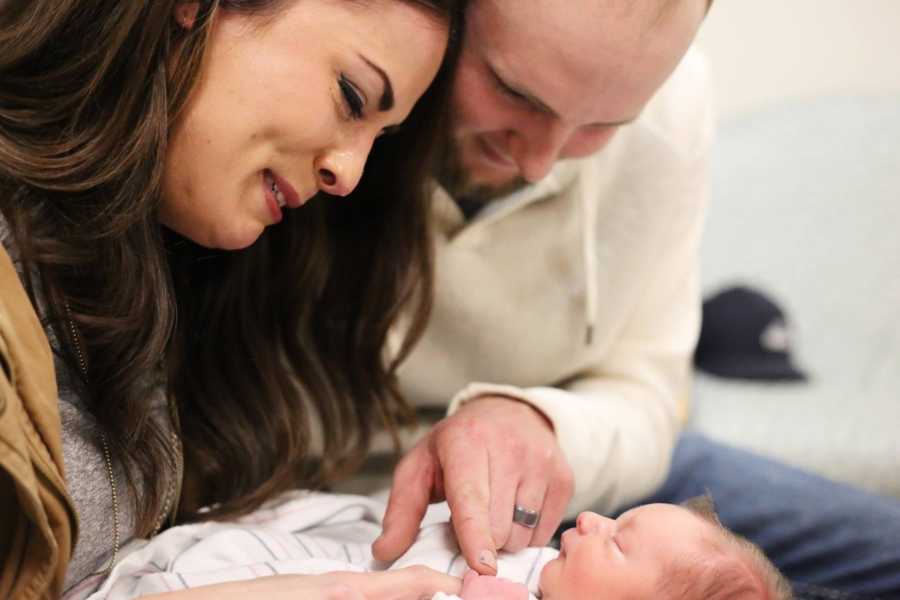 The days and weeks to follow were difficult and we spent a month out-of-state before we were able to make our way back home with our boy. He had a difficult first few months of his life, but he showed strength of which I had only seen from one other person; his Daddy. I didn't carry him home with tiger-striped stretch marks covering my belly. I didn't come home swollen or bloody. I didn't bear the scars that childbirth brings but they sure were there on my heart. They were in my mind. They were in my memories and my spirit and in my words as I tried to muster what had transpired in the moment, we received that message on Facebook to the moment we met him for the first time, and to the moment that we brought him home as our own. I still struggle to find those words, honestly.
Our son fulfilled a healing in our hearts that never should've been a weight he should've had to carry, but he did anyways. Because he is our strong boy. He restored my heart, gave me purpose and allowed us to know love unlike any we had ever known before. I've only ever wanted to be a mama, more than anything in this world, I've always known it was my purpose. And he was a reassurance of that, whole-heartedly. And there was no amount of pregnancy or childbirth or DNA or inherited features that could bring the same joy that he did in our lives and has every day since.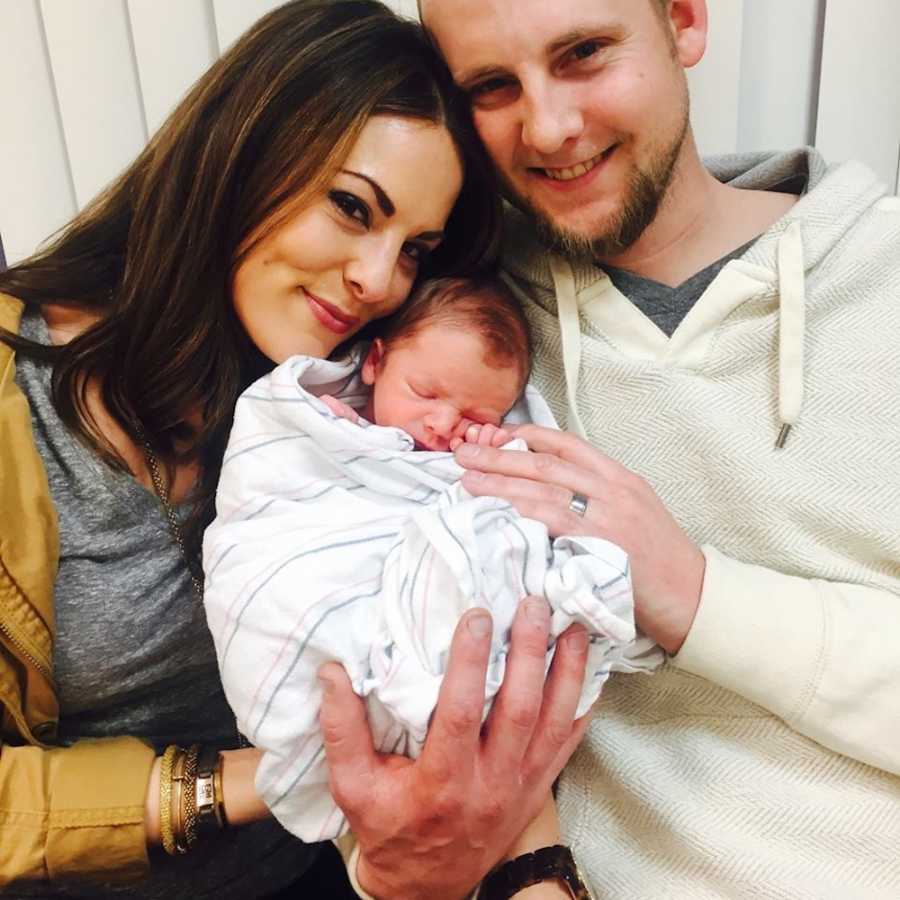 But I knew we weren't done yet. We both knew we weren't finished growing our family and that for every bit of joy he brought to our lives, he needed to have someone to walk alongside this life with. And we desperately wanted another son or daughter to love unconditionally for all the days of their and our lives. God had called us to it before and He had called us to it for a second time. And so, we took a leap shortly before our son turned two, and decided to pursue adoption, again.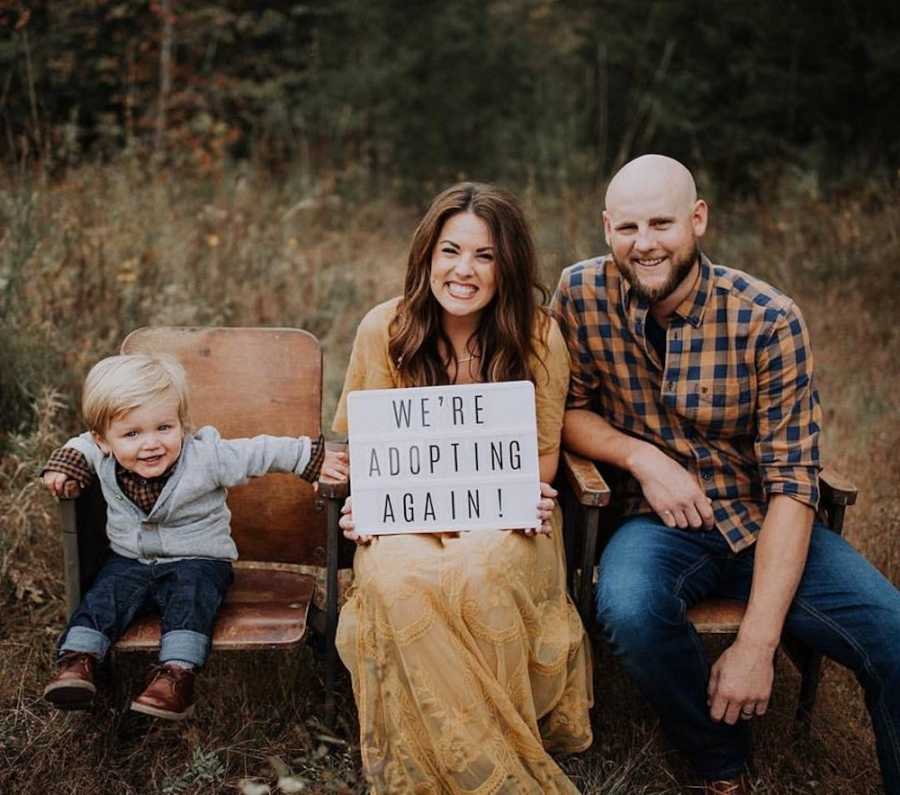 We wanted to attempt self-matching again before listing with an agency. I believe in the power of social media and I knew that our son came to us through what can only be described as fate and a truly, God-ordained intervention so we were prepared to embark on the journey the same way. We reached out to the same home study agency and the same lawyer and started the process for a second time. Only this time, I was much more knowledgeable about adoption ethics and adoption language and open-adoption and what it means to truly value all three sides of the adoption triad (Birth parents + Adoptive Parents + Adoptees). I researched more, listened more, and opened my heart more. We completed our home study, I completed our profile book and turned it into a website, one of which we had hoped would be shared via social media. One that we hoped would reach the expectant mom who was looking for us as much as we were searching for her.
We announced our hopes to adopt again during Adoption Awareness month (November) and on January 9, 2018, I received an email from an expectant mom who was 12-weeks pregnant and considering adoption. She had stumbled across our 'Hoping to adopt' photo in her explore feed, read our profile and felt led to reach out. We talked the very next day, on my 28th birthday. And drove out to Tennessee the following weekend to meet both her and the expectant dad. We spent the weekend together, our son in tow, and were asked in a handwritten note that weekend in our hotel room if we would plan to adopt the child she was carrying. And we said yes. With every ounce of our being. Again. Words will never be able to describe what it was like, loving her and getting to know her through the course of those 6 months as she progressed in her pregnancy. I held her hand as we found out together that it was a girl; a moment I never thought I would've been able to experience had it not been for her allowing us to be a part of it with her. A reason she wanted to choose a family so early on in her pregnancy.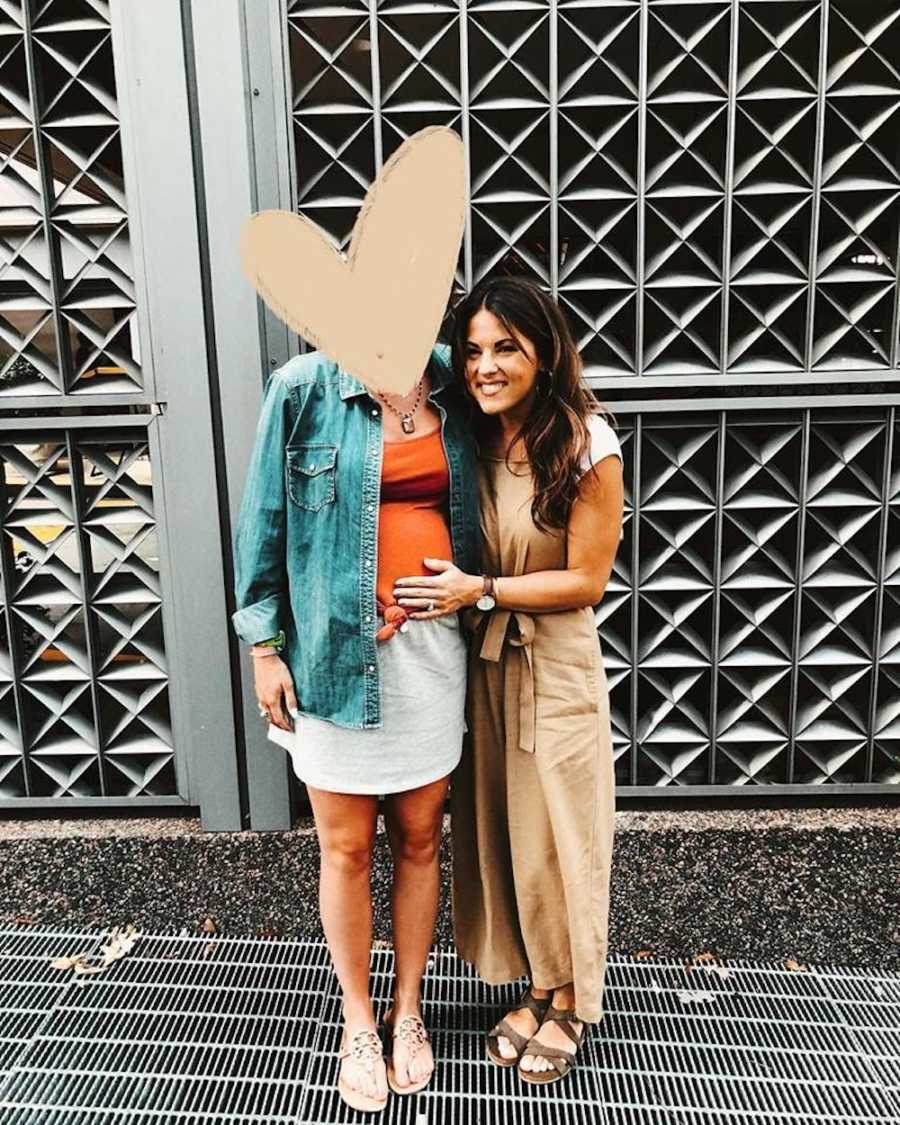 And in July 2018, we made our way to Tennessee where I was able to hold the hand of her first mama, one of the bravest women I've ever met, as she pushed and brought her into this world. I had the honor of cutting the cord, hearing her take her first breath and hearing her first cry. All possible because her birth mama allowed me to be a part of that. Something I will never be able to thank her enough for.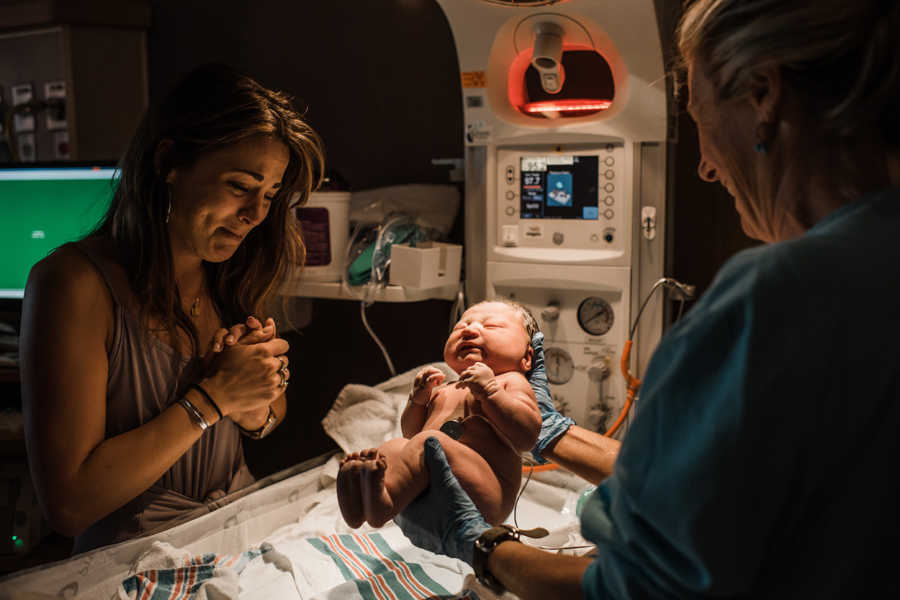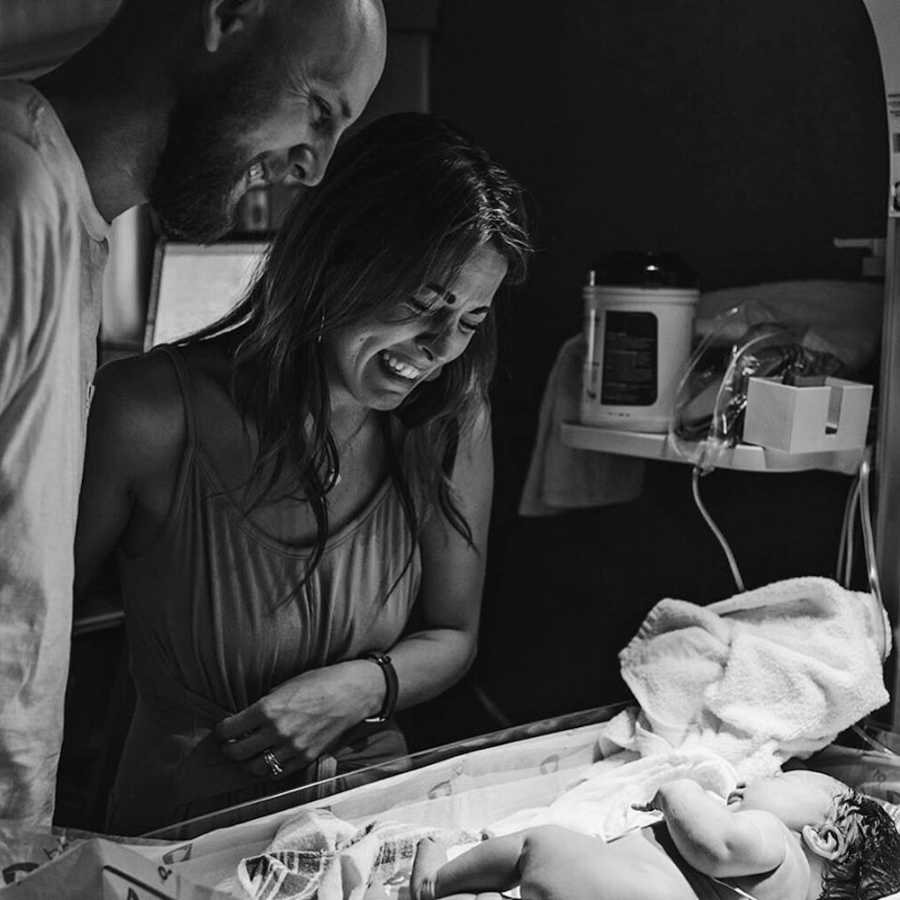 Our Everly Macklyn. Our beautiful brown-haired, blue-eyed daughter. With perfectly round cheeks and rubberband arms. The one I saw in my dream's years before. The one who would complete our family. The one we didn't even know we needed. All because her first mom and dad chose us. Her first parents would be the ones to make us parents, again. They gave our son the gift of having a sister. There is no greater sacrifice.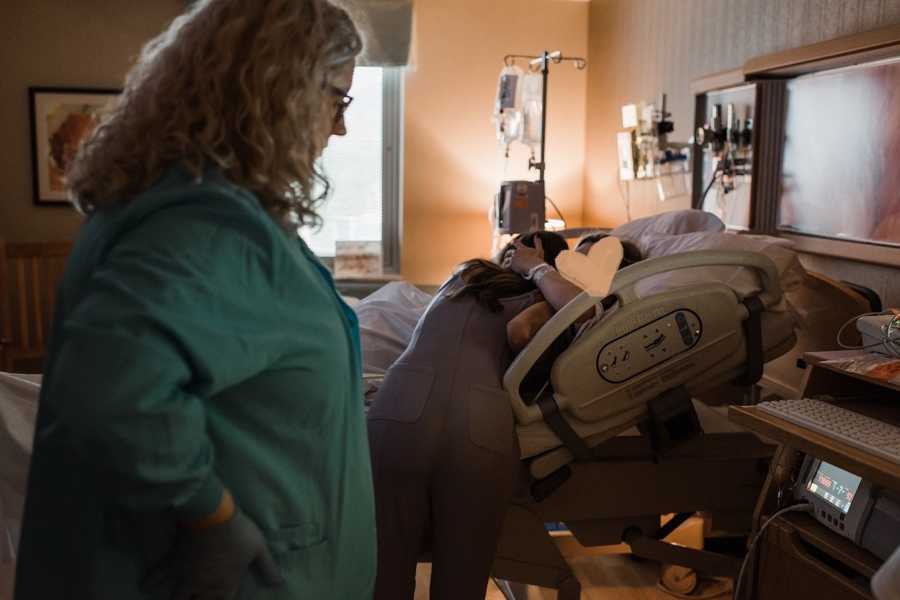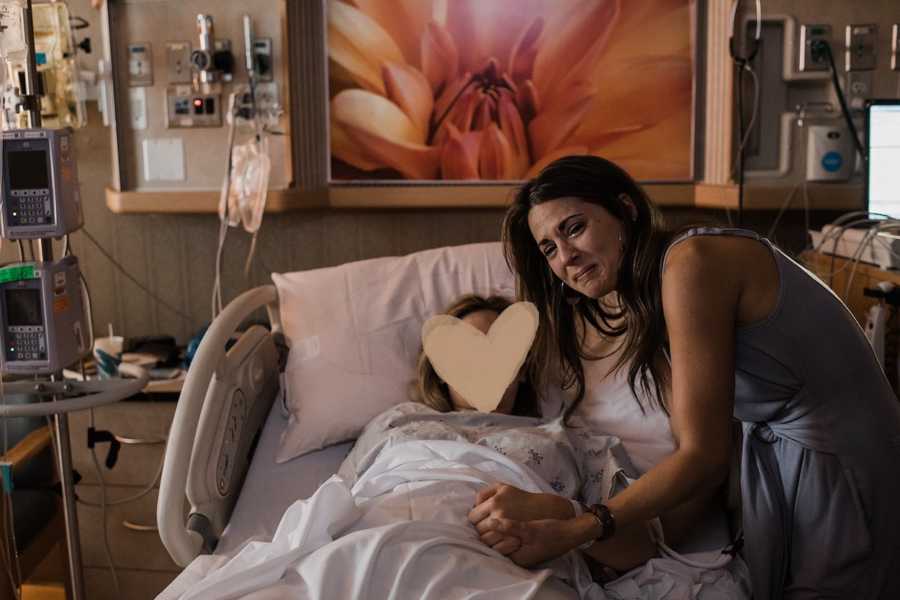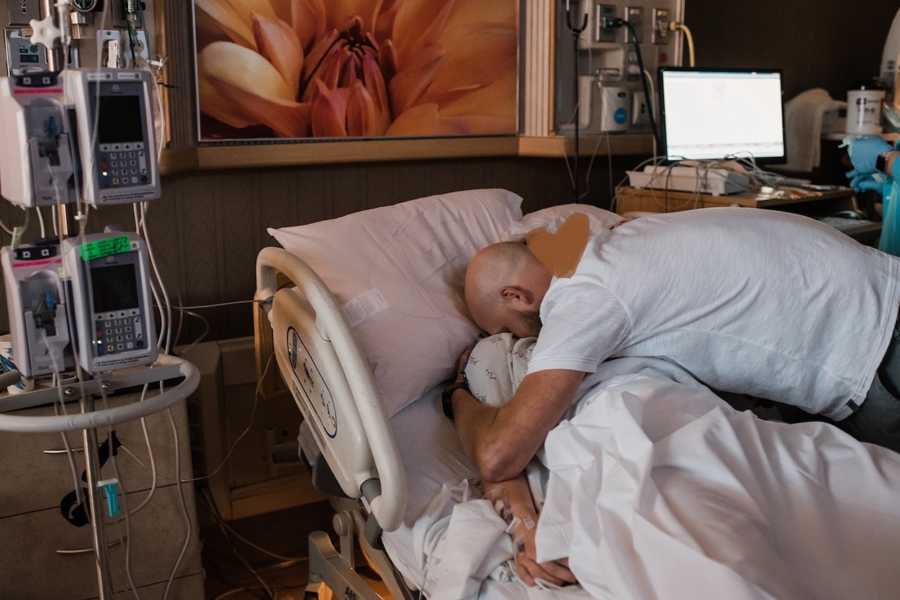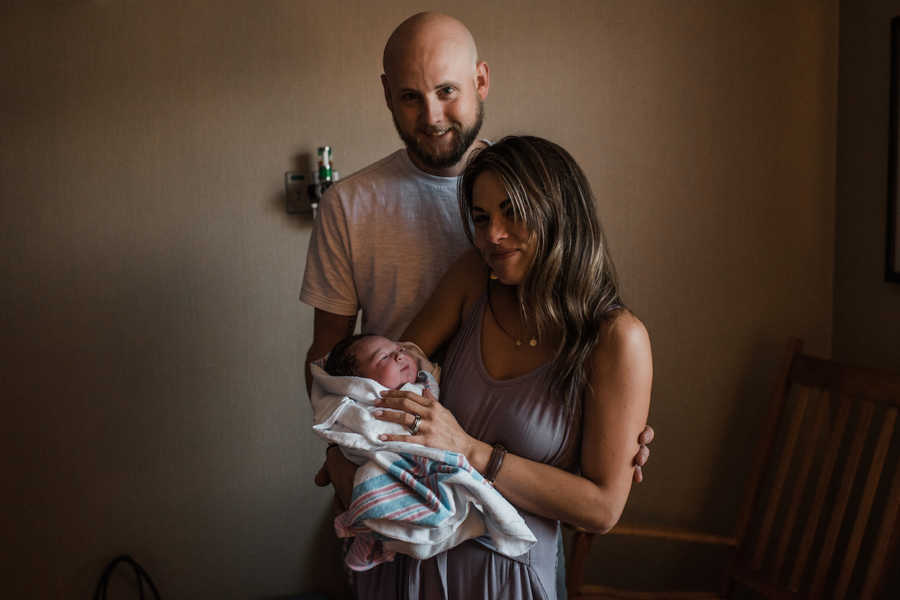 Jesus has been so incredibly intentional with every intricate detail of this story that is ours and their stories, which are ours to protect and honor. Their stories which are ones we hold so carefully, ones we will help them navigate and process as soon as they are old enough to understand it.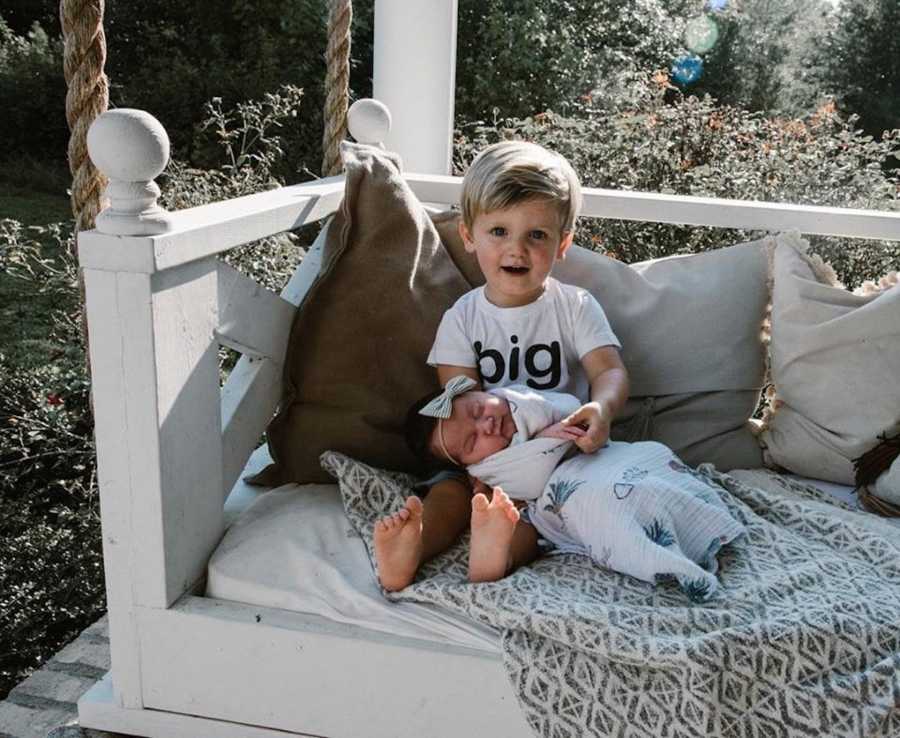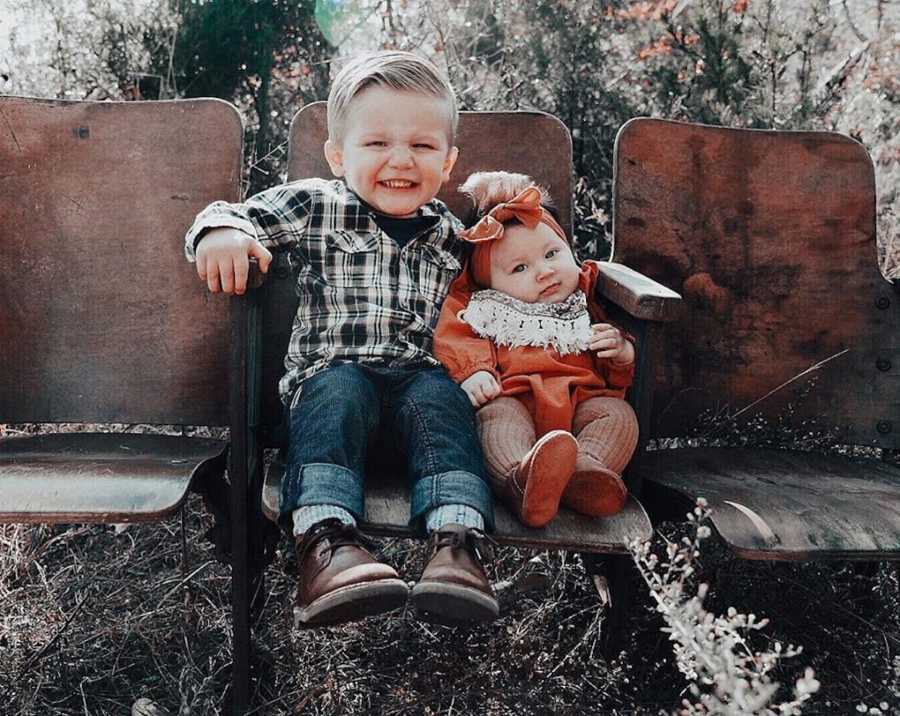 They are everything we never knew we needed. They are an answered prayer. They are His. And they are theirs. And they are ours. Adoption is beautiful but it is incredibly hard. It is born out of tragedy and loss. It involves trauma and heartache for everyone involved. These pregnancies may have been unplanned, but these babies weren't. There was a plan laid out for them long before they were even a thought. Adoption doesn't define our babies, but it certainly plays a huge role in their stories and who they will grow to become. If I am able to do anything as their mama, I hope that I am able to convey that for all the days of their lives, they are loved, unconditionally. By Jesus. By their birth families and by us. It's a vow I made and one I will always uphold.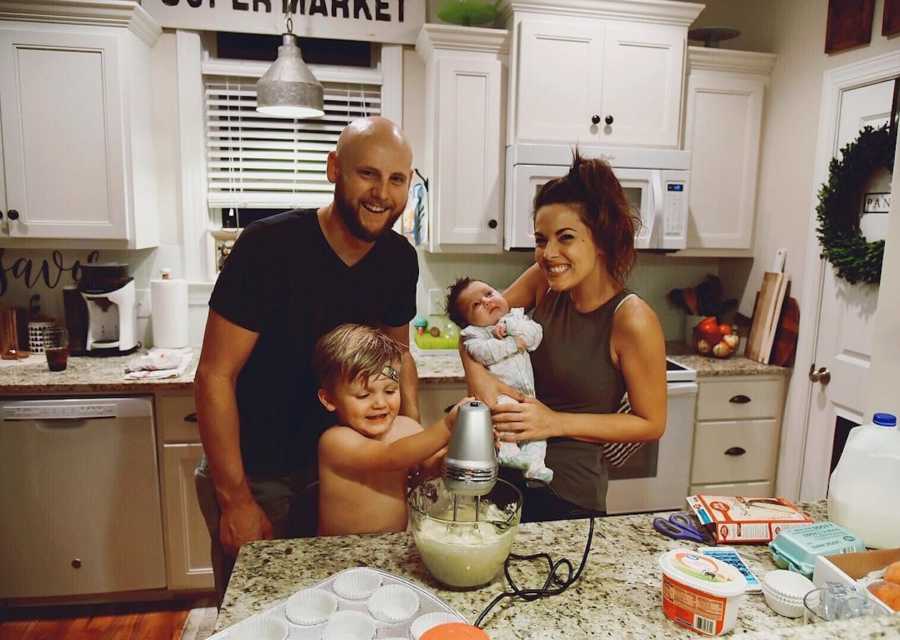 I still can't believe we get to love and raise the most beautiful little humans – how lucky are we! I would walk through the fire and flames and go to eternity and back just to get to them again. Just to be their mama. Just to call them our son and our daughter. A gift we will never take for granted. Our Lane and Everly.
With love, Kenzi Reddick"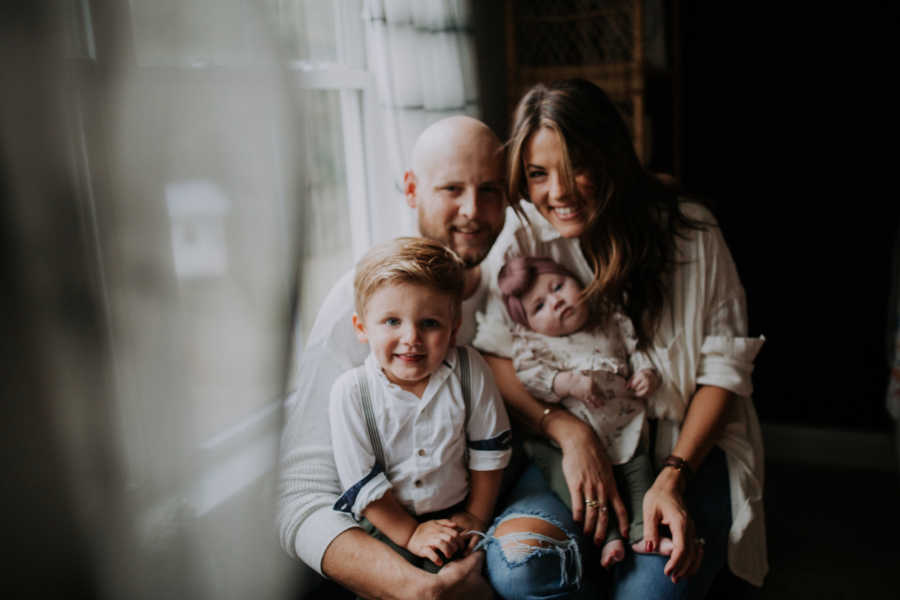 This story was submitted to Love What Matters by Kenzi Reddick, 29, of Randleman, North Carolina. Follow her family's journey on Instagram here. Visit her Etsy store here. Submit your story here, and be sure to subscribe to our best love stories here.
Read more stories like this:
'I stood there holding my 3-month-old baby boy as she sent me pictures of an ultrasound of the baby growing in her stomach. I was speechless. But I also knew. Deep down I knew.': Mom's breathtaking journey adopting 2 newborn babies only 4 months apart
'Could it be her, after all this time?' I was 19 when I found out I was pregnant. He raised his hands in disbelief.': Birth mom's unexpected reunion with daughter 17 years later
Help us show compassion is contagious. SHARE this story on Facebook with your friends and family.