"'How do you do it and you're in the military?' a lot of people ask me. Well, we just do! Most days I don't have enough energy and there is no break. It's just 'YOU' and the kids will never know. Most people come across my Instagram and see all the fun adventures or pictures of me and the kids. At first, it seems like a cool dad just having fun while his wife is at work or just a father spending non-custodial weekend fun. But that's not the case. I'm a full-time father of the three most resilient kids I know. They are hopeful, they believe in soulmates, and true love's kiss. When a commercial for Match.com or e-harmony comes on the television, they are rushing to tell me, 'Dad, we need to make you a profile because you're handsome and a good daddy. That makes you a catch and we are going to find you a soulmate.'
I was not always a single dad. I once was married. The year 2008 seems so long ago. I was a young 20-year-old serving in the military, stationed in Great Falls, Montana. I was just learning how to be an adult and I met this wonderful woman. I wish I could say it was love at first sight, but she really couldn't stand me. I worked in lodging and didn't put her reservation into the system, so when she called later to confirm her room, she had no reservation. It took some time, but somehow I managed to sweep her off her feet and we began to date. A lot of mutual friends told us we shouldn't date each other but we ignored them and year and a half later, we were getting married on a beach. Shortly after, we welcomed our first child and daughter (Jaliyah), but we were not done. We got pregnant with our second daughter (Jakari).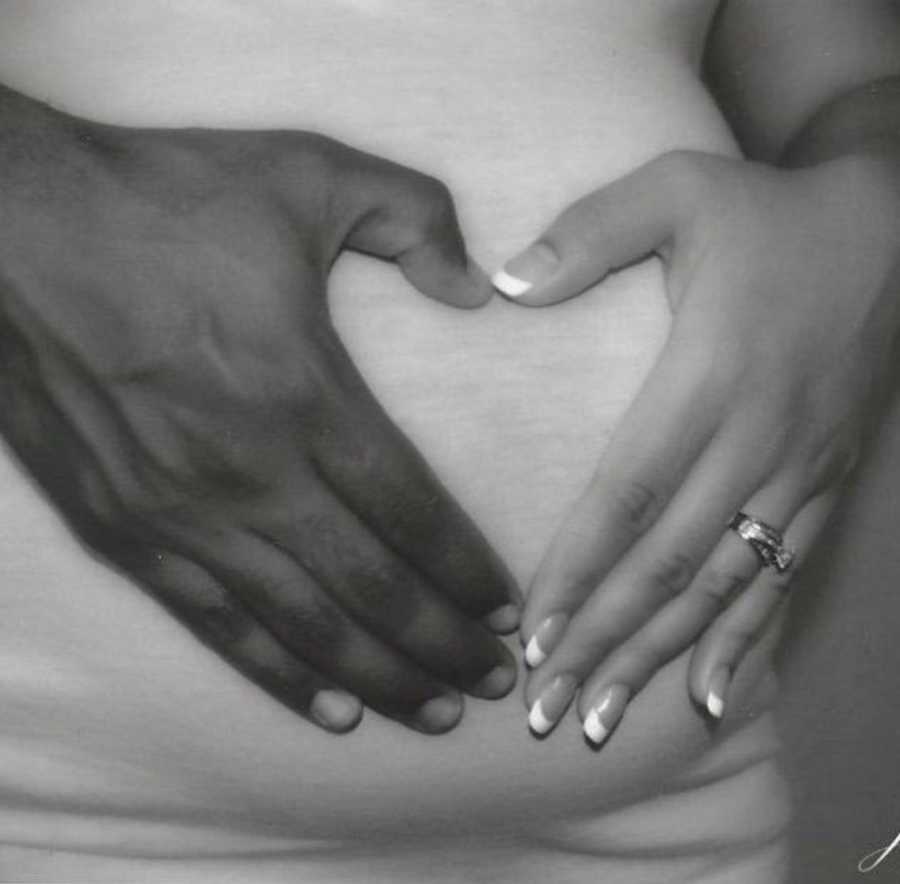 I'm not sure exactly when things begin to change between my wife and I, but I know looking back, our primary focus was on the children instead of making our relationship stronger. Between both of our military commitments, stress, and caring for the kids, we grew apart over the next year. We found out we would be moving to Italy for the next 3 years and that brought a little bit of excitement to our family. We thought this would be a fresh start as our military careers flourished. If I could describe us, we functioned like Fitz and Mellie from the television show 'Scandal.' When the cameras were on, we were an amazing dynamic duo, however, outside the public eye, it was full of highs and lows. We traveled all over Europe and had some fun times. Then we added to our stress and had another child, our son Jakobe, and our three years were up and it was time to move again.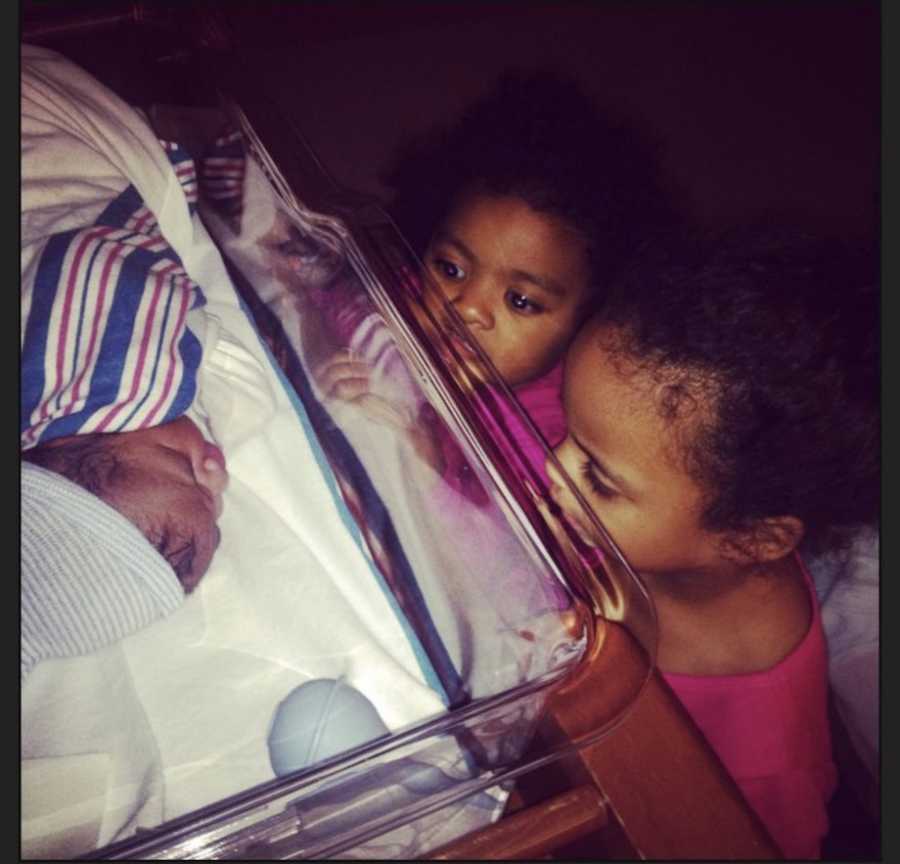 For the next two years, we spent time between Illinois and San Antonio, Texas. We became homeowners and moved to San Antonio as soon as we bought our house. During this time, we went through the motions of marriage, but we both knew it was over. Then the day came, she told me, 'I love you, but I'm not in love with you.' After that, it clicked in my head. Earlier I said, 'Our primary focus was on the children instead of making our relationship stronger.' So that what I tried to do. I had never wanted to go to counseling with her in the past because I thought we were fine and it was a waste of time. Now that I wanted to go, she didn't want to go at all. I didn't know what I was going to do. Growing up, I saw my parents get divorced, heard about my grandparents getting divorced, and saw how that changed family dynamics. I had made a promise to myself I would never allow my kids to go through that. But marriage is two people making a vow and choice for better or worse.
In the next few months, things gradually changed. The situation in the house became progressively worse. We kept up social appearances and in conversations, we looked like a happy couple. But you would never know that I was sleeping in my children's playroom with my son on a futon. I look back at those nights and remember my mentor just being honest with me. 'You are an African American male in Texas, serving in the military. It's highly unlikely you will get primary custody of your kids instead of your wife. So every moment you have with them is precious. Just spend as much time as possible and be a great dad to them because soon, you might not be able to do that as much.'
So I dove in headfirst and we were always doing something, but instead of as a family, the kids and I would go and the wife would either stay home or hang out with her friends. We began going to Six Flags, the zoo, parks, road trips, the pool–you name it, we were going to do it. This is the person that most people see nowadays via my Instagram now which is Super Dad because I've learned to do it all.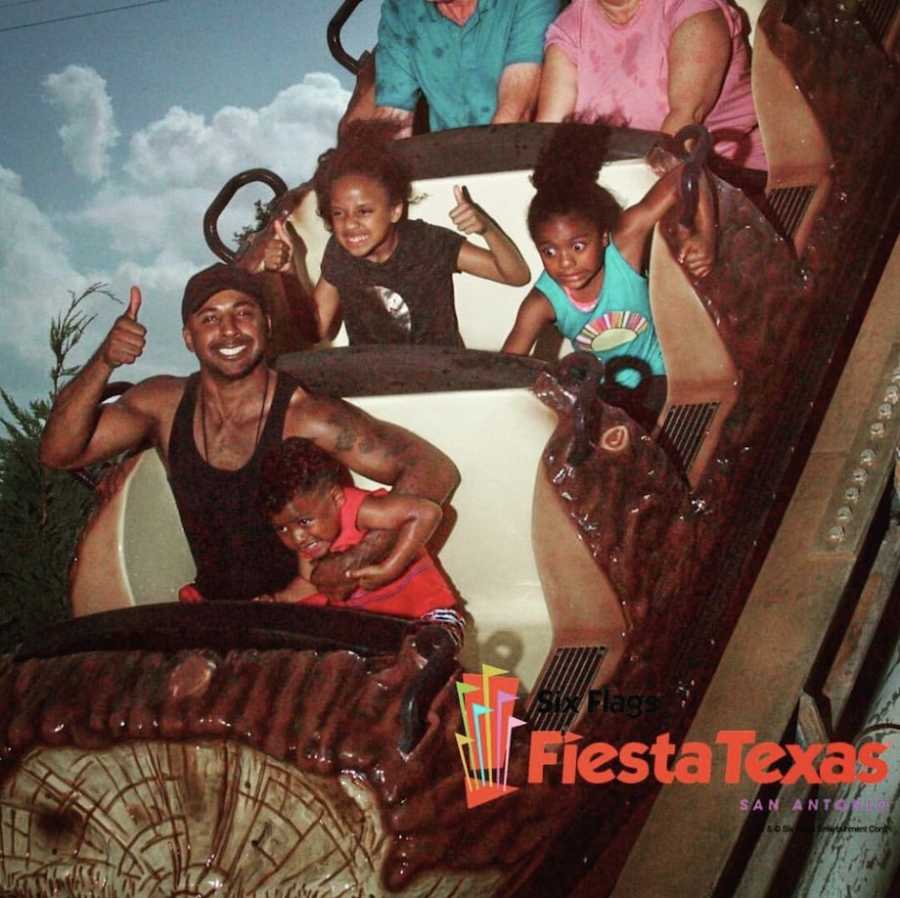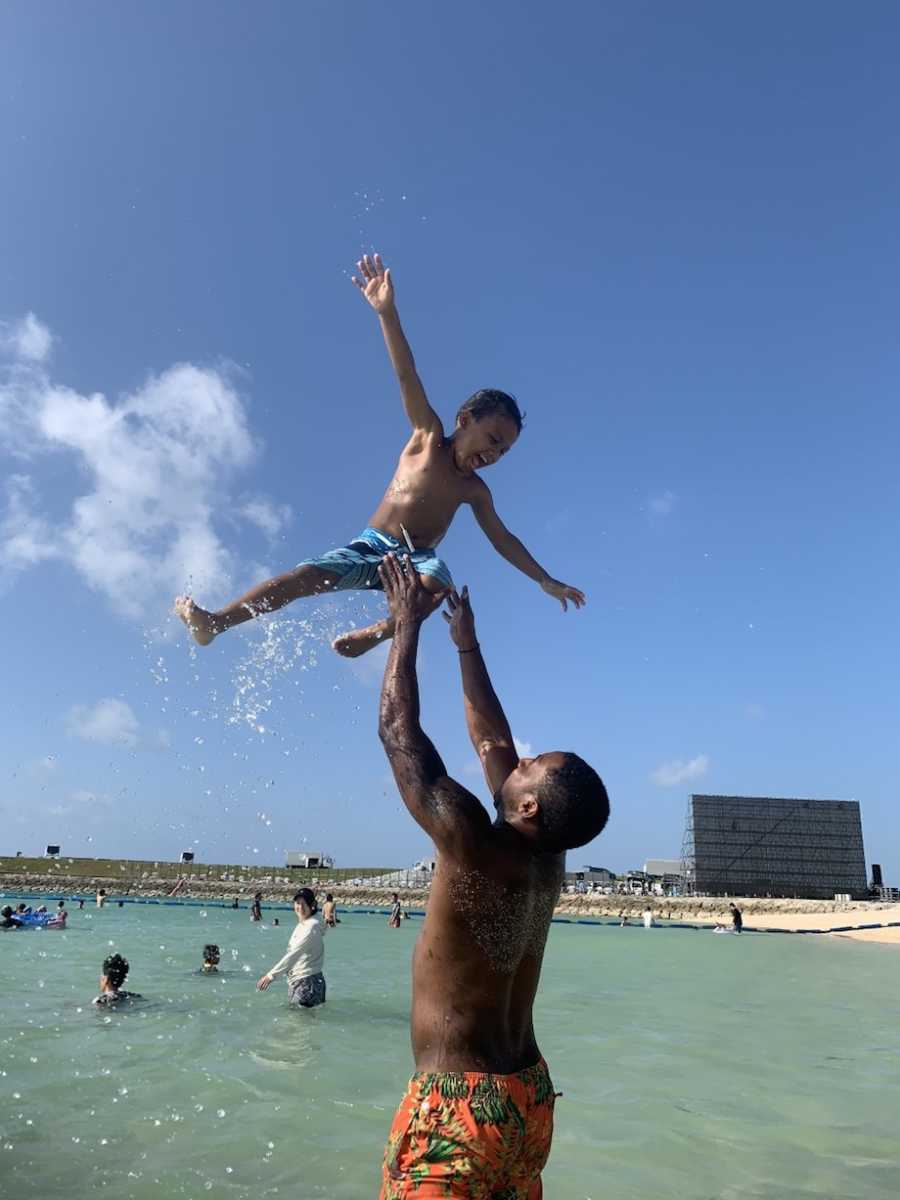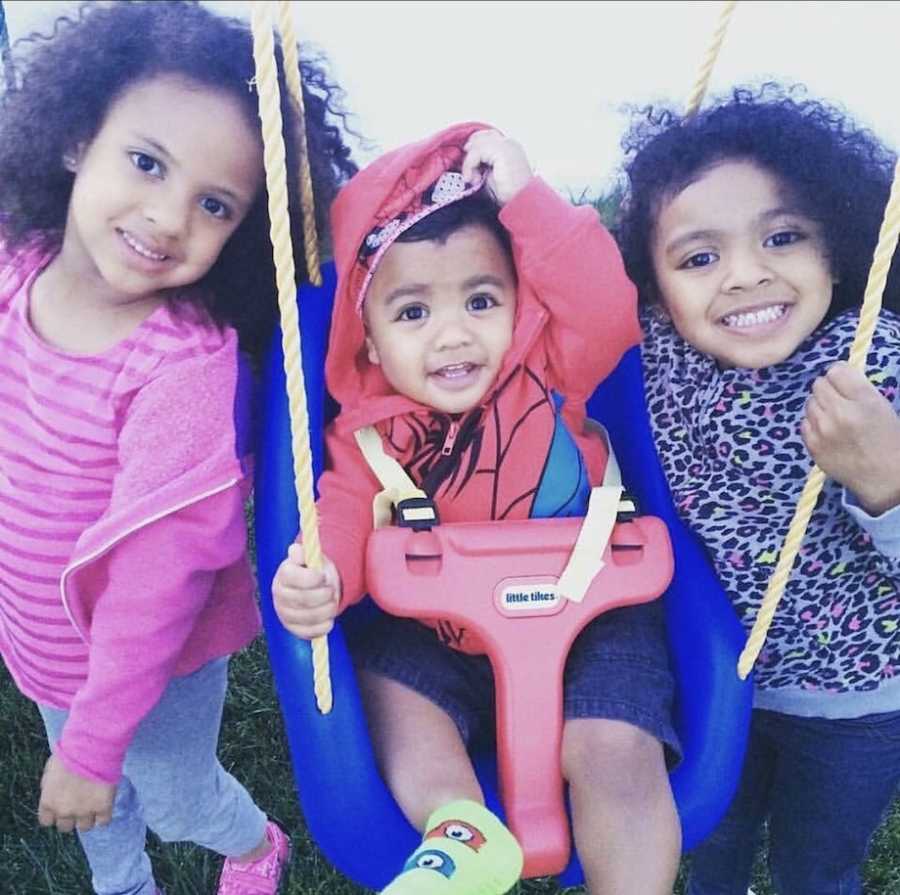 One day that stands out during that time period is when the kids and I went to a children's museum. It was the first weekend of the month, which is generally when non-custodial parents have visitation with their children. I remember walking around and watching the kids yell at their fathers, 'I want to go home to mommy,' 'You're mean,' and just acting out. I realized these fathers only get this time on the weekend and this could be my case in the future. They wouldn't understand that Mom and Dad can't live together anymore and they just would want both of us around, which just wasn't feasible.
However, even though I was being Super Dad, I still wasn't being a hero to myself. I had neglected myself for so long, I forgot to be my own hero. During this time, I also found the place that would save my life: Gold's Gym! I was broken, hurt, depressed, and work suffered. Everything I had worked for in my life had fallen apart. When I was not with the kids, I was an emotional mess. I had no hobbies. All I knew was to be a husband, father, and serve my country. I had gained so much weight from drinking wine and eating that in pictures, I didn't recognize myself. One day, I stumbled across a Gold's Gym location near my neighborhood that offered daycare. I thought to myself, 'This is what I need. I can go here and just work on me.' My first workout was very horrible. I didn't know what I was doing. I began to watch YouTube videos for tutorials and ask the staff for help. One-hour workouts became two-hour workouts.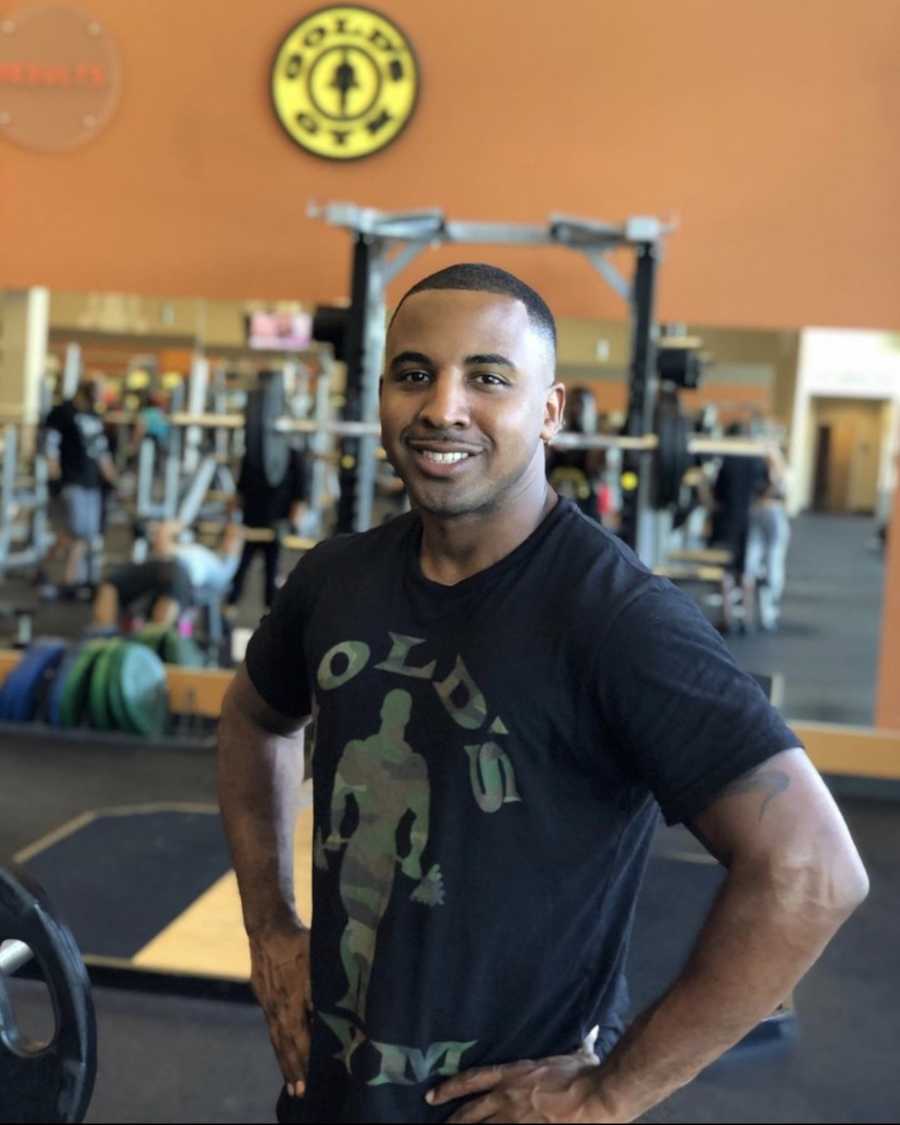 Over the next month, I saw a huge change in my body. I didn't want to stop. I didn't really have a purpose or goal, I just wanted to be healthy. Then I saw an ad for the Gold's Gym Challenge. I didn't think I would win because I had already lost about 20 pounds, but they also had a competition that consisted of documenting my fitness journey by posting pictures or videos on my social media. So that's what I did. As I worked out, my kids wanted to join in on the fun so we would make workout videos together. About 90 days later, in June of 2017, I got a call from the Gold's Gym office to come to the gym after work. I found out I won nationally overall in a competition that consisted of over 20,000 people. I had a new body, a new outlook on life, and most importantly, friends and strangers were reaching out either supporting us or asking for tips on how to make a change.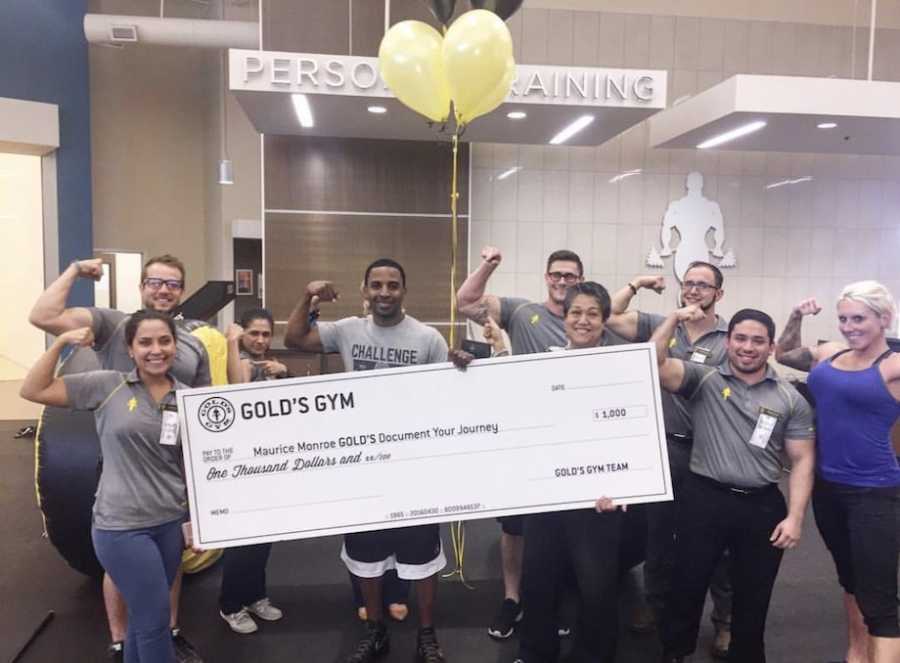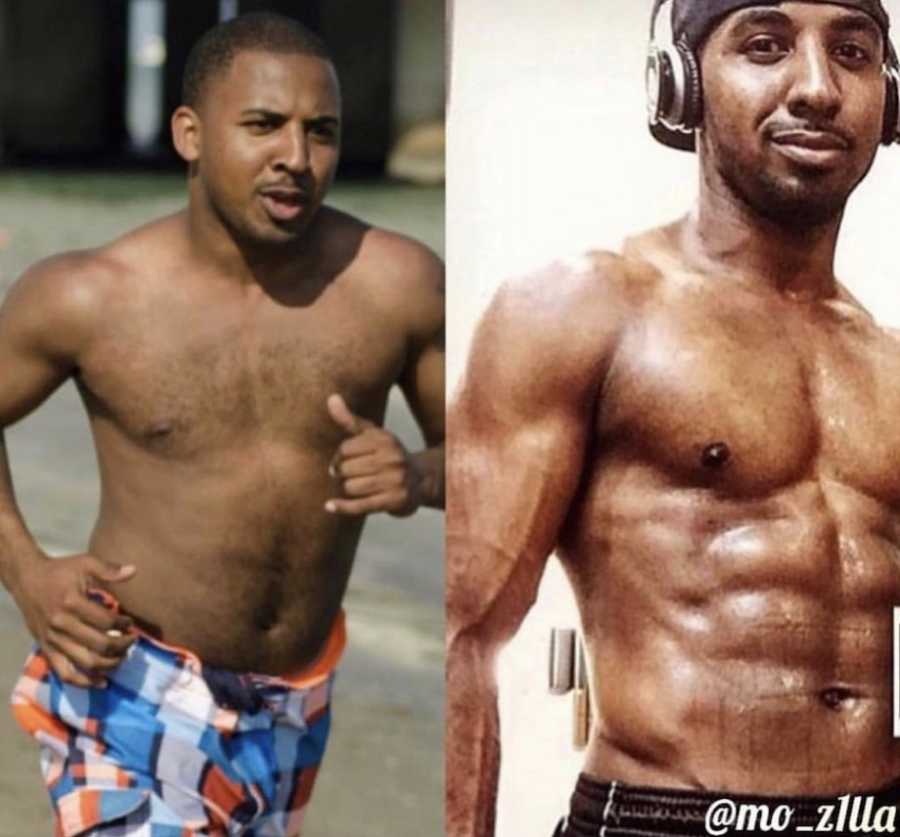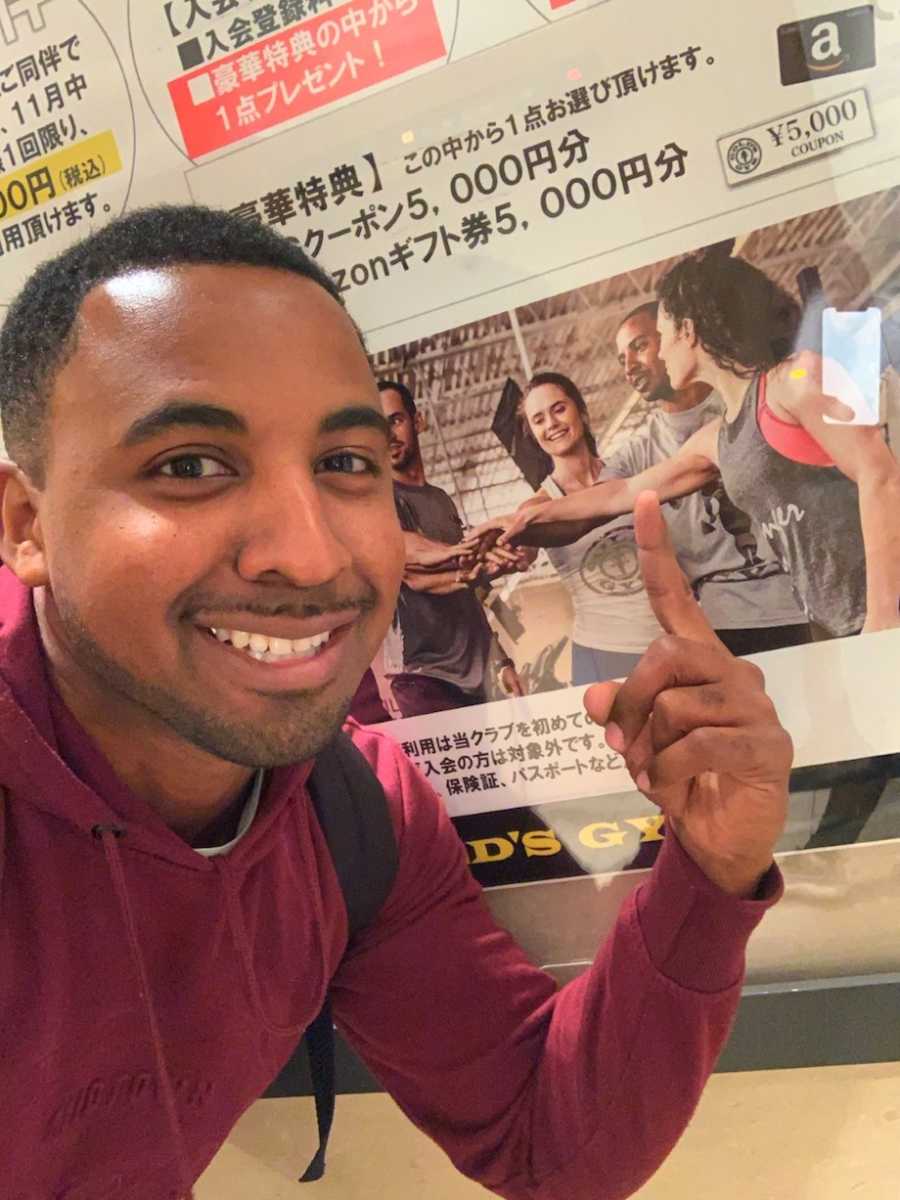 I had one more obstacle to overcome, which was my future with the kids. We actually avoided court. The wife and I sat down and talked things out and we figured at that time, the kids would be better suited with me. In July of 2017, I joined the 15 percent of single dads around the world that have primary custody of their kids. We agreed we would try our best to co-parent and paint each other in a positive light. Sometimes co-parenting is a challenge and we still are working on that to this day.
Now if you would have spoken to me in 2017 about being a single parent, I would have told you, arrogantly, 'I'm Super Dad, it's easy for me.' I thought once it was just us, it would still be Six Flags and having fun. But I never for one second thought if I went through a lot of changes, they would have to go through a lot of changes too. When they go to school on Bring Your Parents to School Day or any function, kids ask, 'Hey, where is your mom?' Or if they get in an argument with another kid, they will say, 'I'm going to tell your mom.' They get really quiet and sad because they don't understand why most of their friends either live with Mom and Dad or just their Mom.
I learned I wasn't alone in my journey and connected with a network of single moms who have offered me amazing advice and have been a sounding board because they understand every emotion I'm going through, day-to-day. Some work multiple jobs, where I myself just have one. I don't understand core math, and I really don't see why my 9-year-old daughter doesn't want to wear pink shirts that say, 'I LOVE UNICORNS,' or why my 8-year-old insist on wearing shorts in the rain to school. Our morning routine, going to the grocery store, or going anywhere is organized chaos. At least one of the three kids is going to have some kind of malfunction before we leave the house.
Like my friends from my single parent network, I've learned how to literally be two people at the same time. Kiss owwies, yet tell them to get up and that it doesn't hurt. Even braid hair, paint nails, pick up a football, be sensitive and a disciplinarian, good cop, bad cop all at once. In short, my friend Brent describes me as the 'real-life version of Darkwing Duck,' which is an old animated Disney television show that tells the adventures of a titular superhero trying to balance being everyone's superhero and a good father.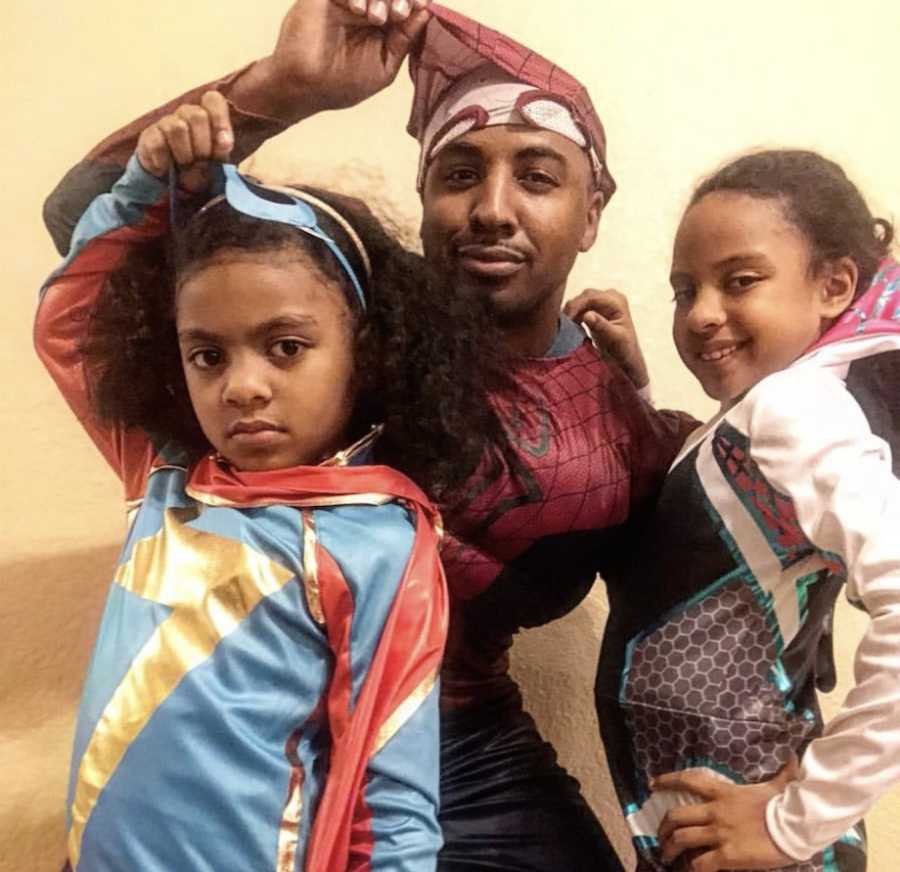 We went through some major changes as a group. Old friends from when we were married didn't know what to say or just felt awkward being both of our friends. So I began to distance myself and create new friendships. Even though I try to be two people, I've learned that it still doesn't compensate for a mother's love or a female/male presence in a child's life. While in San Antonio, I was very fortunate to meet a friend who would become one of my best friends. We were in the same boat: in a big city with kids that just needed to do babysitting swaps just so we could get out of the house for a second to think or have an adult interaction. Adult interaction is one of the major things you lose once you are a single parent. If you are not at work, it's you and the kids. So that was a relief to be able to drop off my kids for a few hours, just to go hang out with my guys and watch a UFC fight or basketball game for a few hours and come home. It also helped me flourish at work. I was able to study and gain a promotion. But as usual, in the military, situations are temporary.
In early 2019, I found out the kids and I would be relocating to Okinawa, Japan. They didn't want to go. This would be my oldest daughter Jaliyah's third school in 3 years. I mentioned before my kids are very resilient. I once read that a military child will say goodbye to more significant people by the age of 18 than the average person will in their lifetime. I've watched all of my kids make friends and have to say goodbye. That is life as a military child and service member. We meet people and move in a couple of years. The one cool thing about moving is you come to realize how small the world is and often you will see your friends at another location but at worst, there is always FaceTime.
Present-day, the kids I have been living in Japan for a few months now. For kids who didn't want to come, the second they saw a giant Pokemon in the Mall and found out there were over a hundred beaches, they were sold. We go to the beach all the time just to relax and get away from life stress. There's something about being in the water that is very therapeutic for all of us. They have made friends and even have come to understand that daddy is by himself, literally on an island, and sometimes we need to help make things easier for him by just listening and cleaning up our room. We still go to the gym together and they still try to play matchmaker. They even have taken over planning what we are going to do for the day and recording videos of our family adventures from their view and not mine.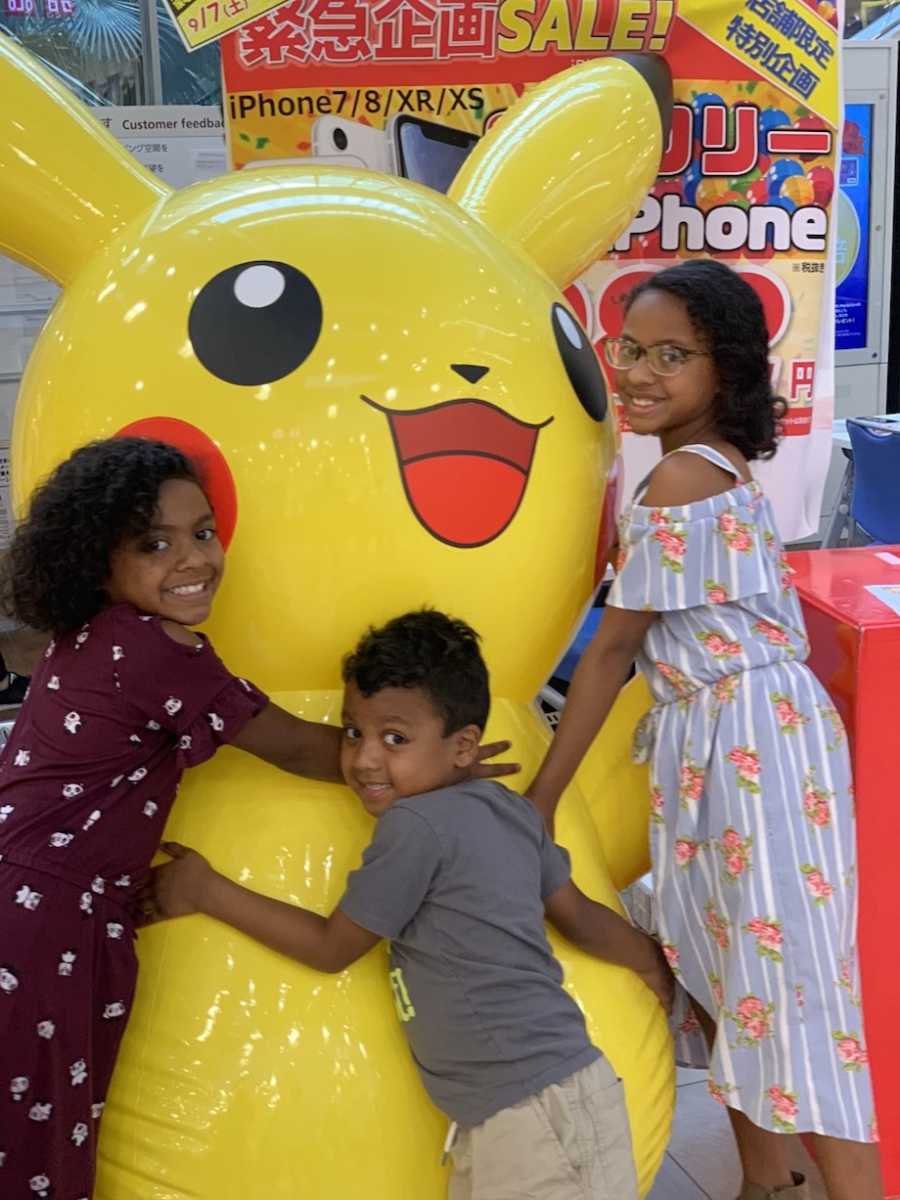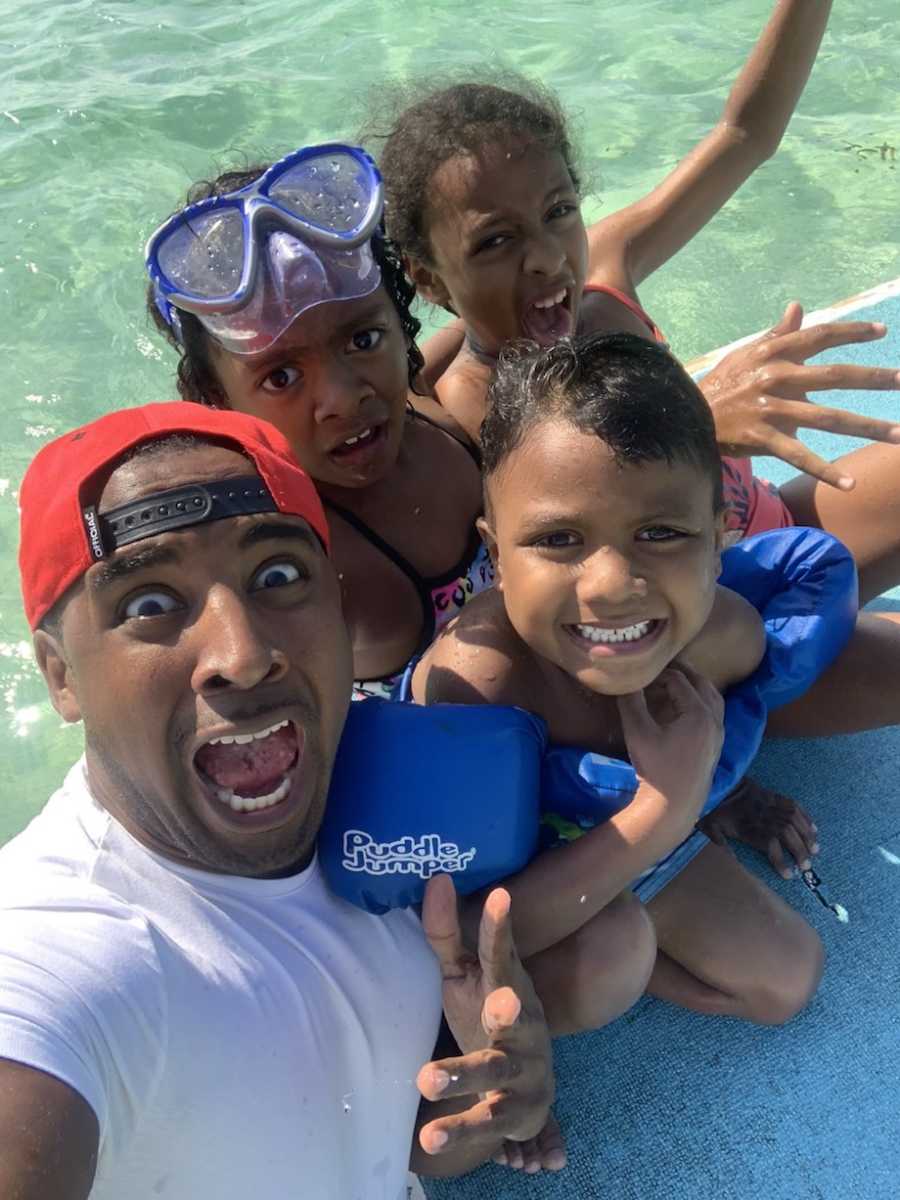 People ask if I would go back and change things. I answer without hesitation, 'No.' I love the person and father I have become. On Instagram, the life you see from the pictures and videos is my life now. I hashtag #singledadlife on every picture to spread awareness that there are dads in the world who are taking care of their kids full time. Moreover, we as single parents can have fun with our children but also not feel guilty by getting a babysitter and taking time for self-care and to live life to the fullest. I've learned it takes time management and balance but you can do both. It's not easy to do, but it can be done if you make sacrifices. So when you see me in person or on Instagram or you ask me how do you do it, my answer will always be, 'Single parents have no choice, we just do it!'"
From podcasts to video shows, parenting resources to happy tears – join the Love What Matters community and subscribe on YouTube.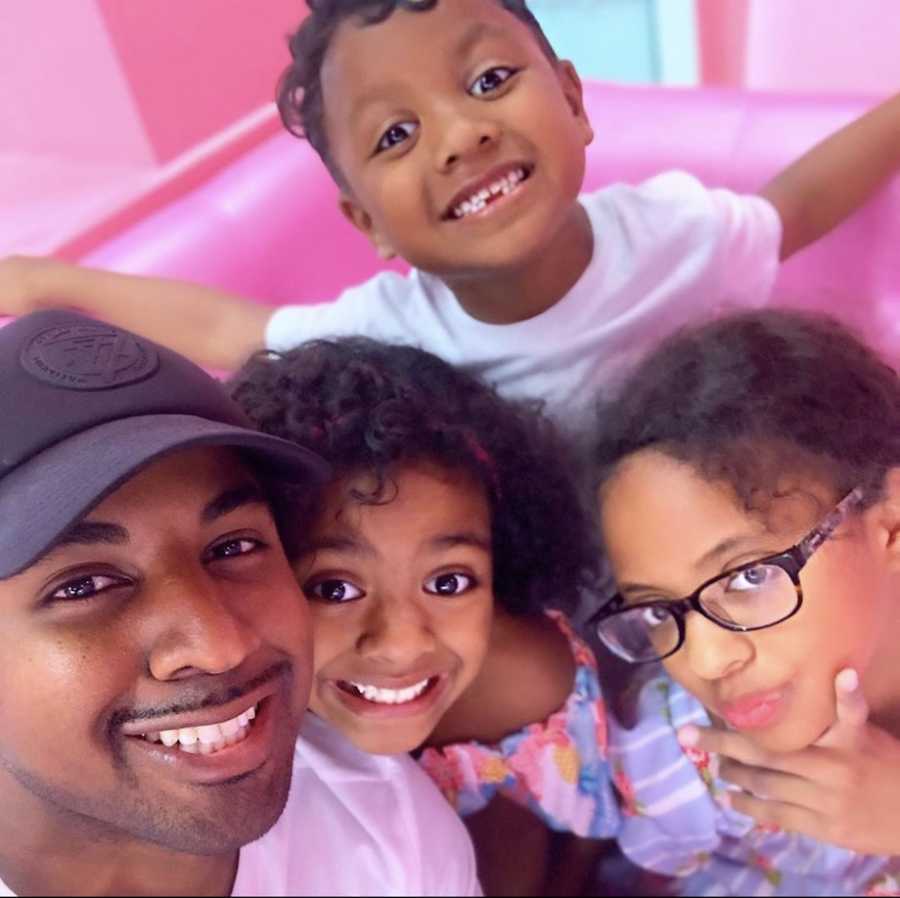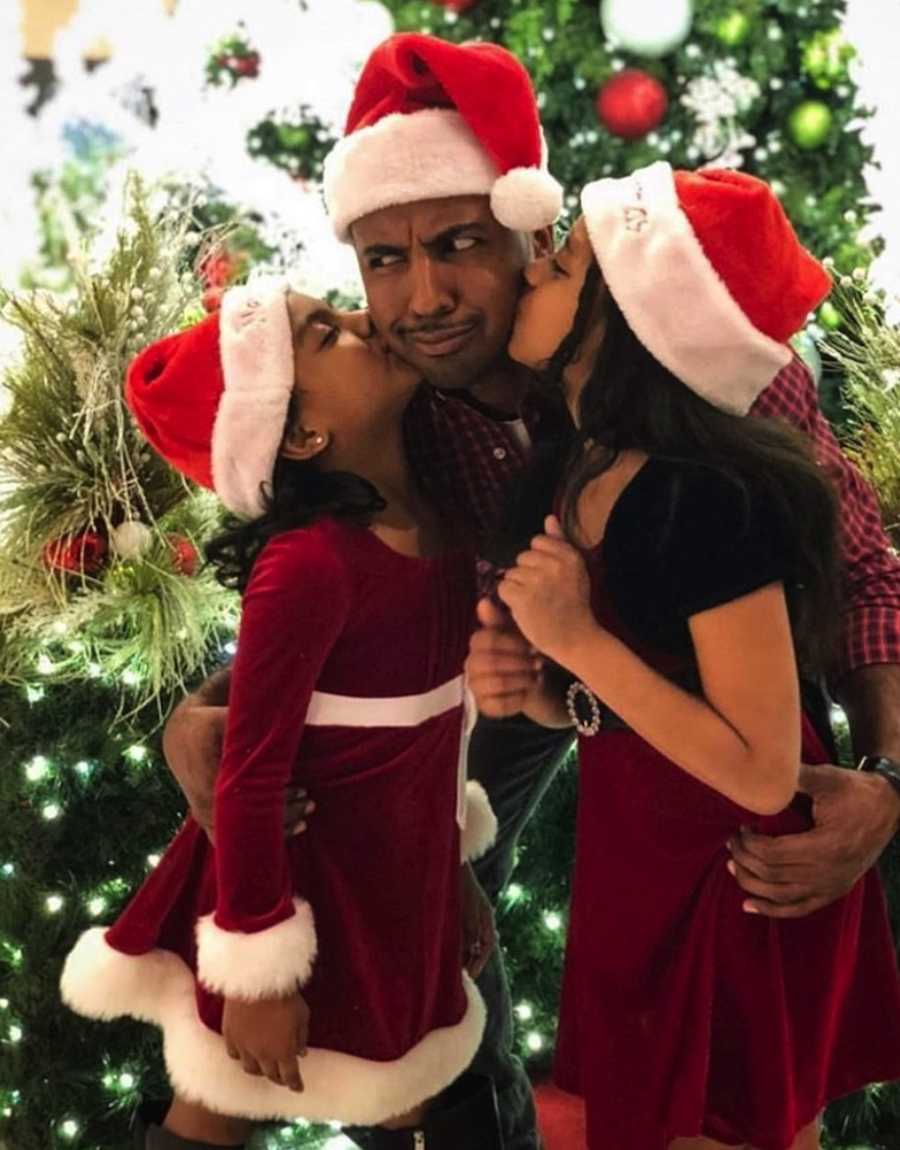 This story was submitted to Love What Matters by Maurice Monroe. You can follow his journey on Instagram. Do you have a similar experience? We'd like to hear your important journey. Submit your own story here. Be sure to subscribe to our free email newsletter for our best stories, and YouTube for our best videos.
Read more touching stories like this:
'People look at me and my 4 kids and assume I'm just giving mom some 'kid-free' time. I just laugh.': Man becomes full-time dad after emotional divorce, realizes kids need 'all of him'
'I had to leave, I had to be a single dad, to be a better father for my daughter.': Single dad explains his relationship was 'vulnerable, beyond repair,' despite being determined to have a 'strong co-parenting relationship'
Provide strength and encouragement for other single parents. SHARE this story on Facebook with your friends and family.