"If you were to ask me at a young age if I wanted to be a mom, I would have most likely told you that I did not really have a desire. Sure, I played with baby dolls and pretended to care for them, but I never gave a lot of thought to being a mom. I was an only child who longed for a sibling. My mom had lost children before me, including a little girl she named Holly, who passed away at 2 days old from a large hole in her heart. My mom almost died during that pregnancy and again with me. They gave her no options but to have her tubes cut and tied. I was a very lonely child. I had friends, sure, but that longing for a sibling (particularly a baby brother) was always there. I begged my mom, but I did not understand that she could not physically have another child.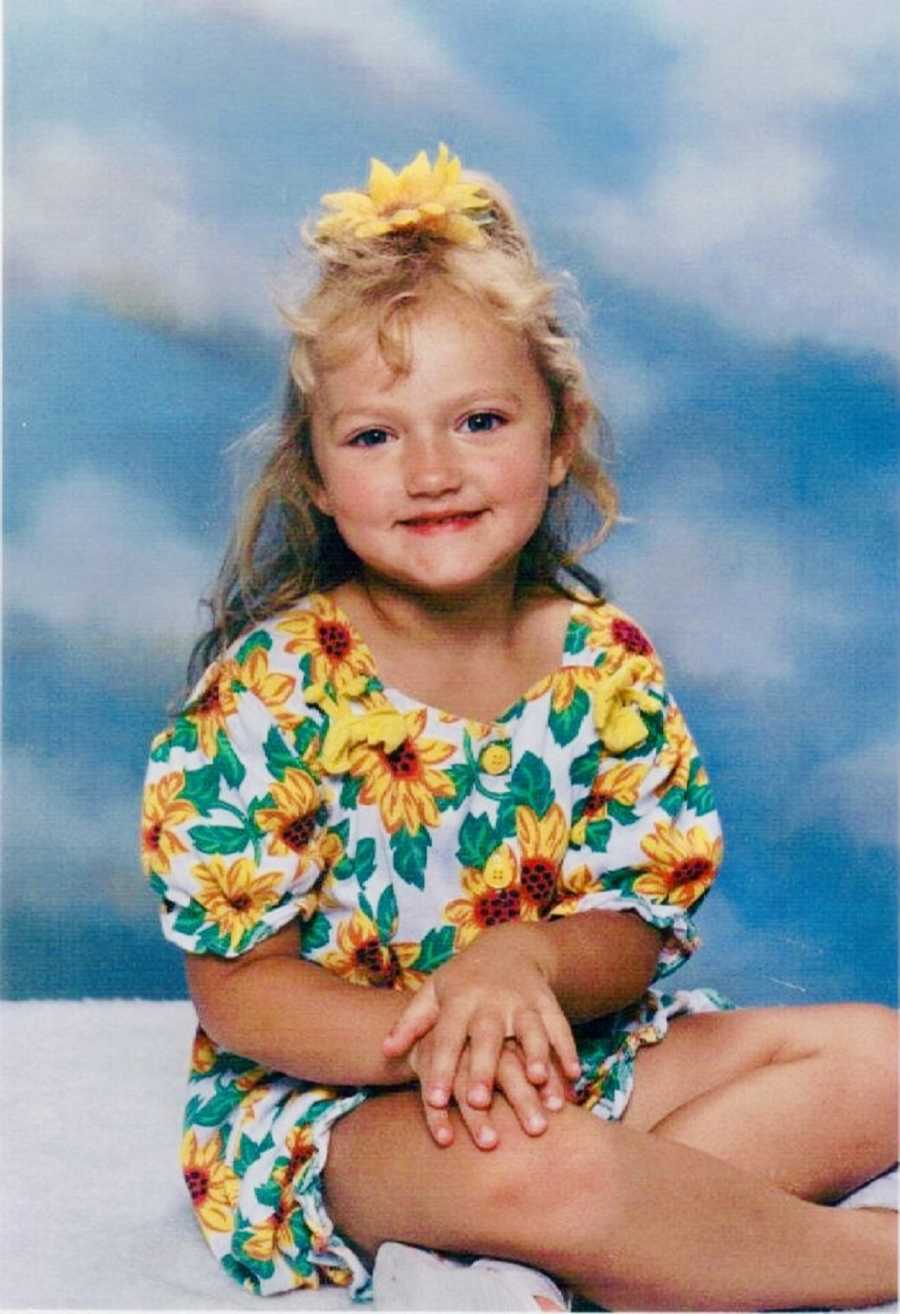 Fast forward a few years, and I experienced the most traumatizing thing I have ever dealt with. Two months away from turning 14, my boyfriend/best friend, Taylor, completed suicide at age 16. I remember it so vividly, and always will. My parents sat me down to tell me and from that moment on, my life changed completely. I had always had anxiety issues in my childhood, but never quite like what I began experiencing. Around 9 months after he died, I began experiencing panic attacks and heart palpitations. I was begging my mom multiple times a week to take me to the emergency room. I was sure I was dying. Life became really hard, and I soon began to turn into a girl I never meant to be. I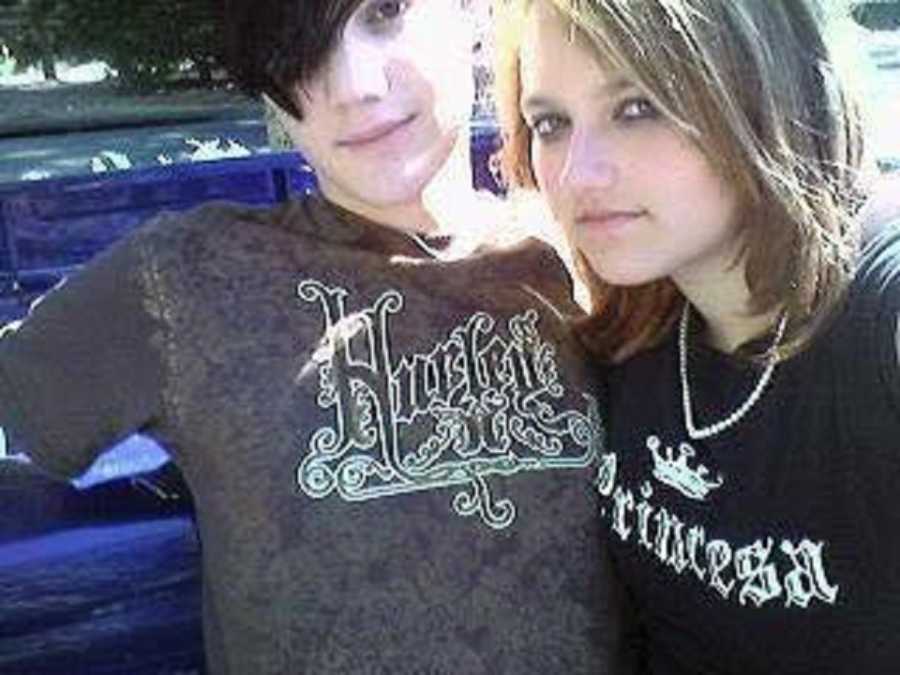 I quit school and never finished high school past ninth grade. I was desperate for love and for happiness; for something to fill a void in my heart that was literally painful to have. I was hated in school by some people and loved by others, but I craved attention so desperately and felt the need to please everyone and be liked by all. I was insecure about my body and the way I looked.
At 16, I fell in love. Like, the sick kind of puppy love. I was so convinced he was my forever. We got pregnant after dating for 9 months. This is something that we did purposely. I found out on December 9th, the evening before my mom's birthday. I am thankful my mom and I were close enough that I could tell her immediately that I was pregnant at 16. I always hoped for a boy, because dealing with a girl seemed too intense for me. I never stopped to think about the actual consequences of becoming a teen mom. I only thought of the cute and easy stuff. I would get to dress the baby in cute clothes and rock the baby to sleep. I did not think of the sleepless nights or the judgments. I did not know I would be diagnosed with obsessive-compulsive disorder two months after becoming pregnant. I did not consider finances or the emotional toll it takes on you to have a baby, but I was going to become a mommy and all of a sudden I was not afraid to be a mom and I wanted to be a mom so badly.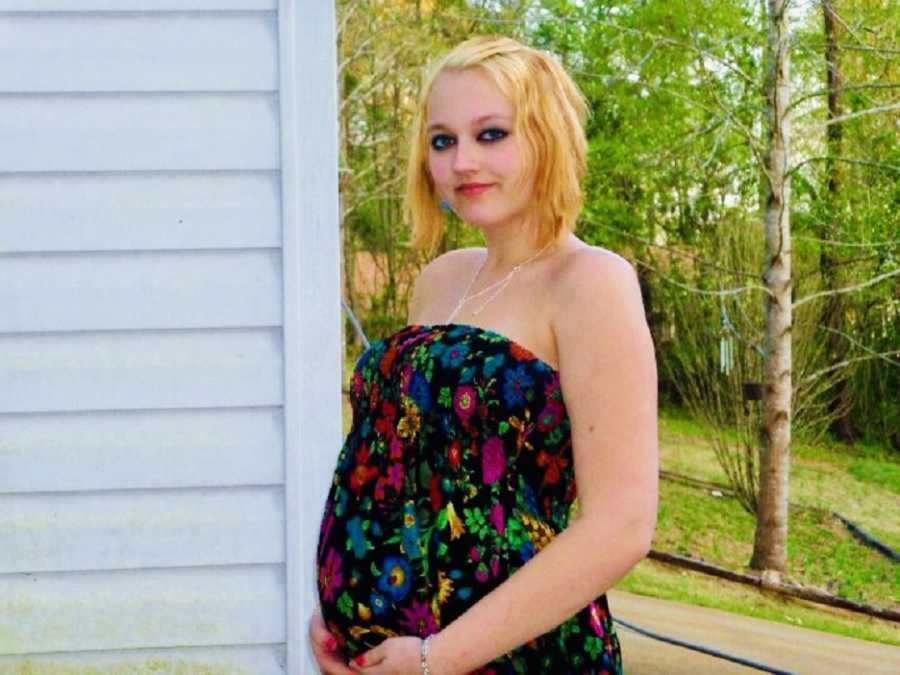 In August 2010, when I was just 17 years old, my first son was born. Gavin was the sweetest baby. Things were tough and I cried through a lot of things that come with being a mom. When Gavin was 2 months old, his father and I broke up. That was a very devastating break up for me. I never imagined being a single mom. I have been very blessed with parents who have always taken care of us.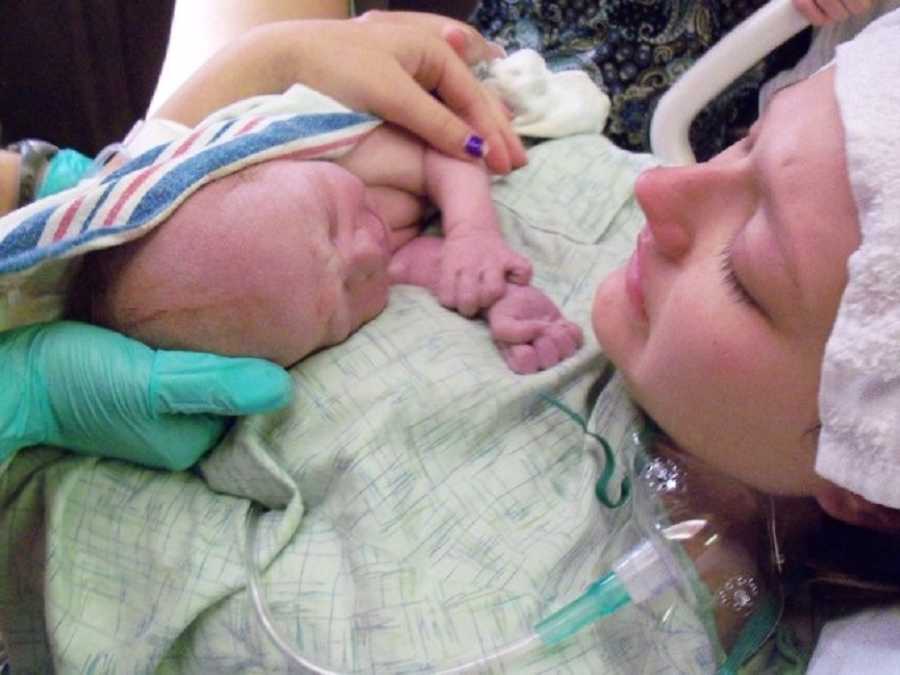 You can imagine my shock, and theirs, when I became pregnant again when Gavin was just 6 months old. I am not a big fan of talking about how that pregnancy came about, but I just need everyone to understand what was happening within my mind at this time. I was 18 when I found out I was pregnant and was experiencing awful amounts of depression and symptoms of OCD. The pregnancy took me by complete shock. I did not want to have another baby this way or this soon. I googled about adoption, as that seemed like my only option I could live with. I realized I could never give my child up for adoption when I knew that, despite everything that happened to result in pregnancy, I could raise this baby and love it no matter what. I went to the doctor for my ultrasound and was still thinking boys would be easier and less traumatic for me. Sure enough, he was a boy. I was a little disappointed, but also relieved.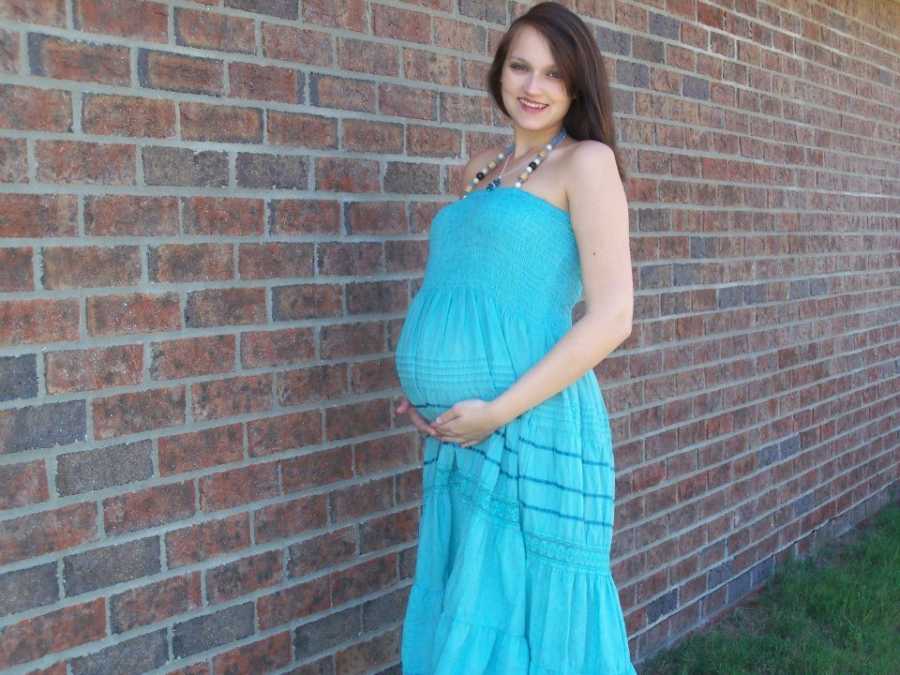 Gage was born in November of 2011 and has been a tornado ever since. I felt immense guilt when he was born. I could barely cry because I was in shock that he was in my arms and the guilt of knowing I considered giving him up was unbearable. Despite not going to high school, I thankfully started college in 2012 when Gage was 9 months old.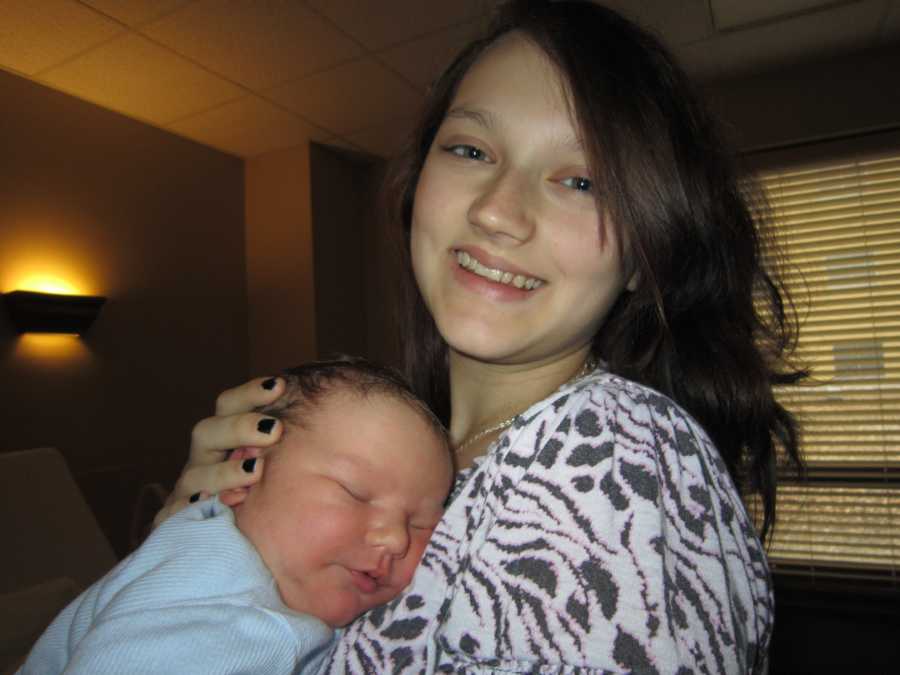 Life happens and time went by and I found myself in love again. He loved me and my kids so much. I was the happiest I had ever been in my life. But again, life happens, and people grow apart. Four months before our wedding, we broke off the engagement and that was that. I struggled really hard with that, and honestly always will. I am just that kind of person. I was so close to being married and looked forward to becoming a wife and having a child inside of a marriage and just having a stable family. It was ripped away from me so quickly.
Just months after that, I experienced an actual 'oops' pregnancy and along came my third child. I was 99.9% sure I was having a baby girl. I was hoping so hard for a girl because I suddenly had this strong desire to raise a strong lady for this world. At my gender reveal we popped the balloon and I acted happy but about 5 minutes later, I had true gender disappointment. I excused myself to my bedroom with a friend or two and just sobbed. I wanted a girl so bad. Why did I have to have THREE boys? Why could I not have the daughter I could so vividly imagine in my head? I wanted the mom and daughter outfits, the hang out nights, the barbie dolls, and to give her the perfect name. I grew comfortable with another boy as the months ticked on and it was closer to my due date.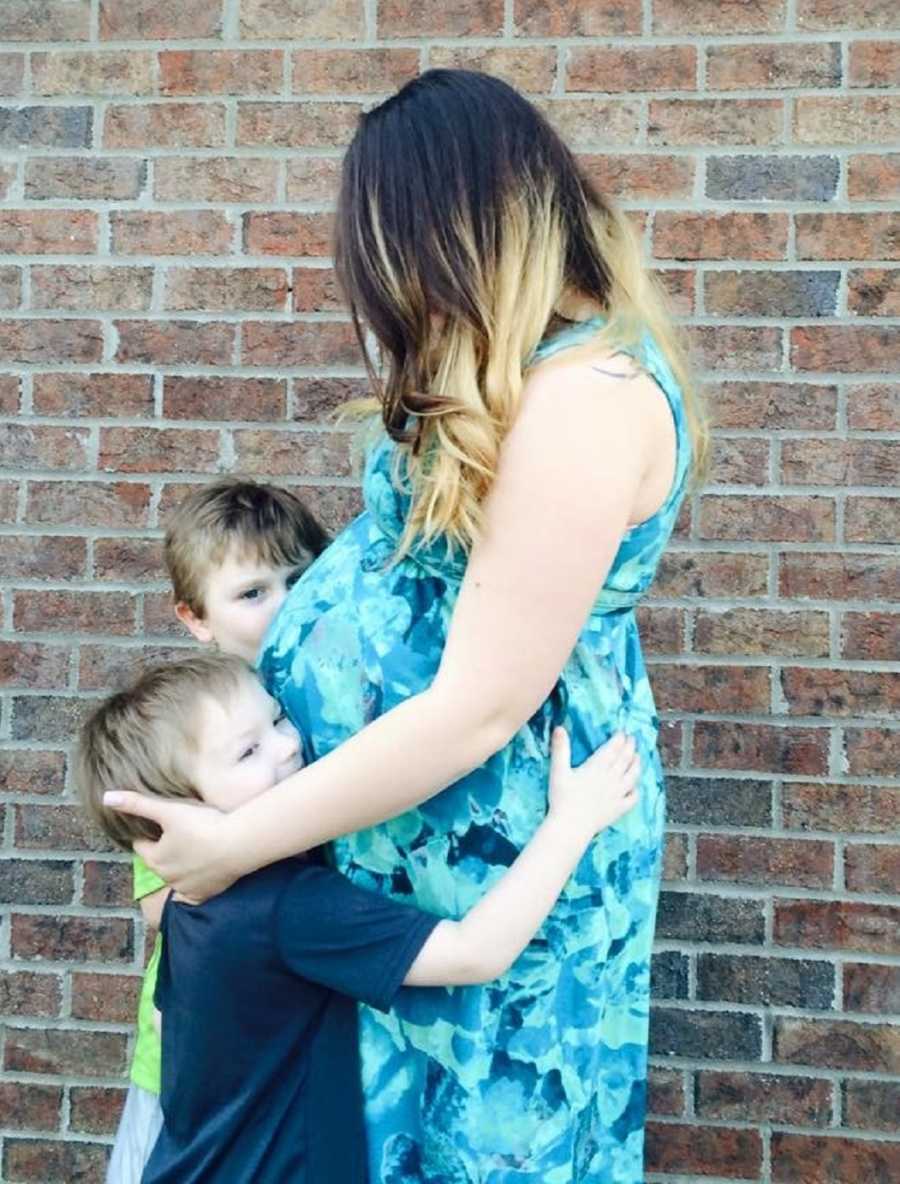 In March of 2015, my third son, Asher, was born into the world. I cannot explain the joy that he has brought to me, truly. I really needed him to save me in a way. He sparked a new me, I think.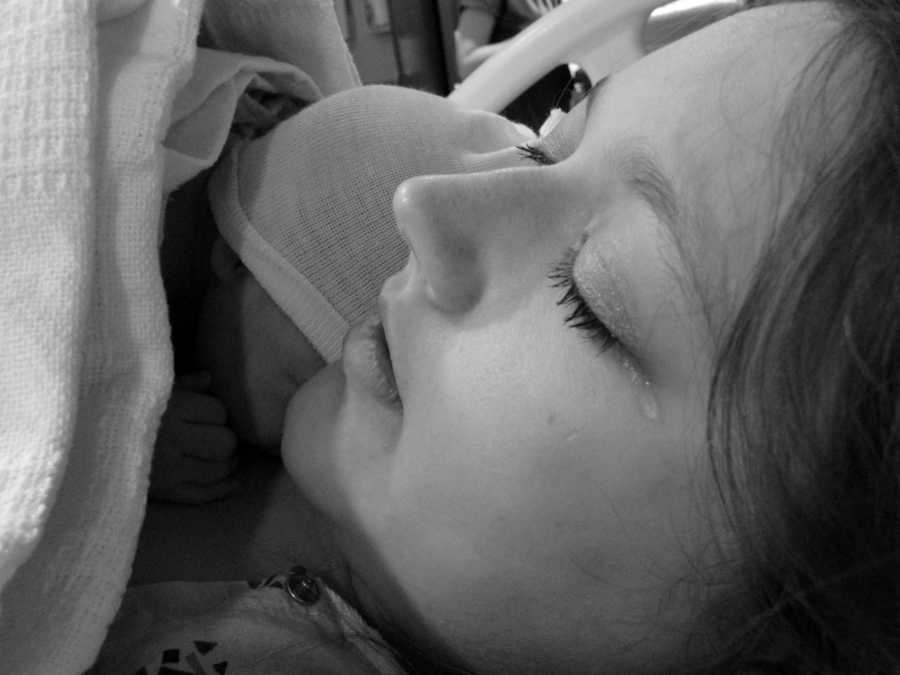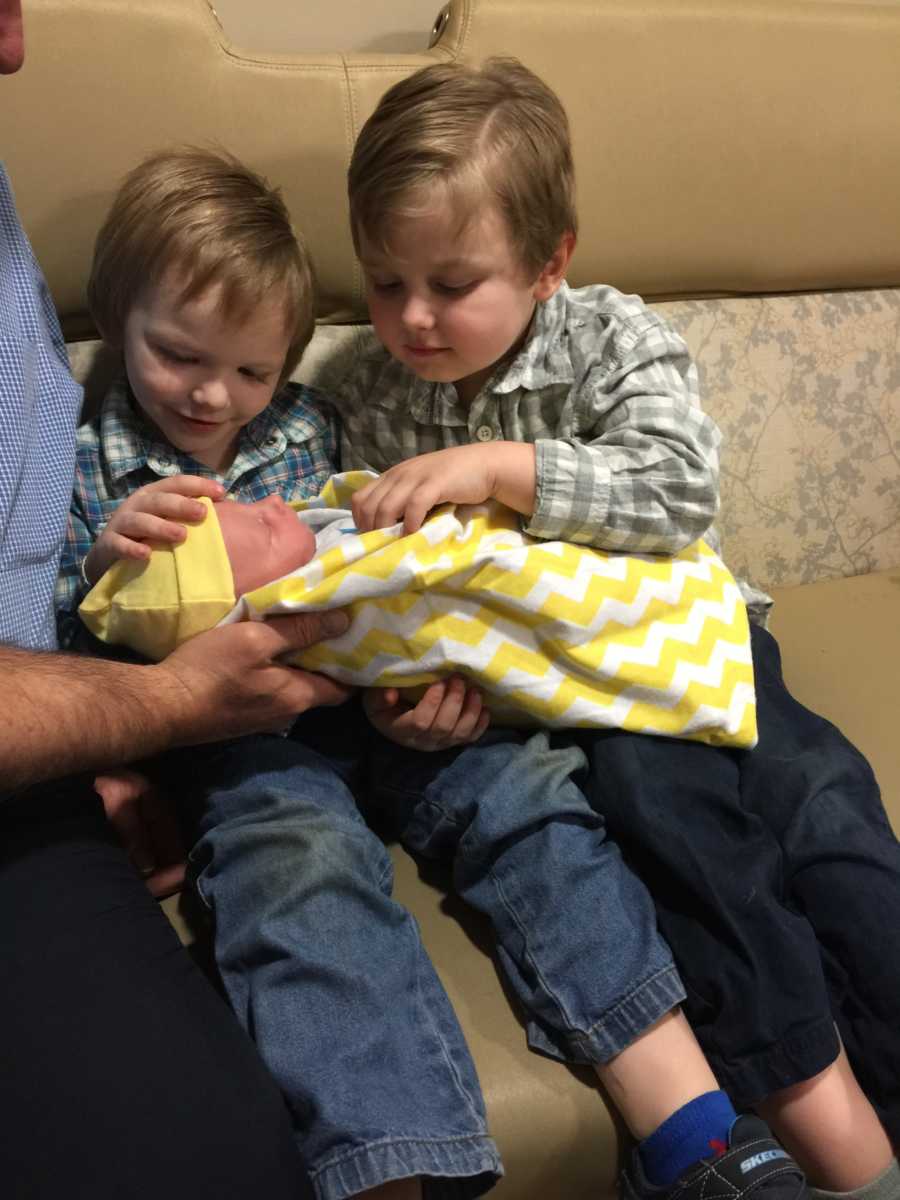 Single motherhood was rough, but it was fun. I enjoyed my three boys so much. I still felt like something was missing but I just rolled with it. The judgement was hard, and I lost friends. Having three children while unmarried is frowned upon, especially here in the south. People never really took the time to find out why I had three children this way, because they had their own assumptions automatically. I did not think I would find someone who would want to marry me; a single mom, three WILD boys who were basically fatherless, and an extensive history of my anxiety were three major areas of baggage. I was still in college holding no degree but remained focused on school and the boys.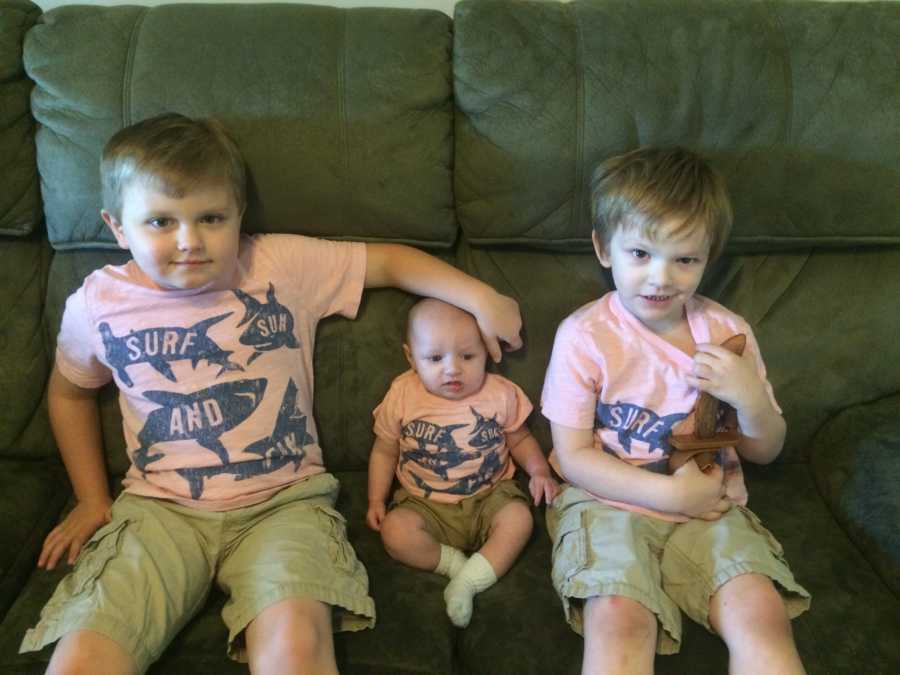 I started talking to a guy I went to school and rode the bus with, Josey. A month later we started dating and five months after that, On May 22nd of 2016, we were married. It all happened really fast. Our marriage has been an emotional roller coaster. There have been good times and there have been a lot of bad times. I love him in a way I cannot describe to anyone to make them understand.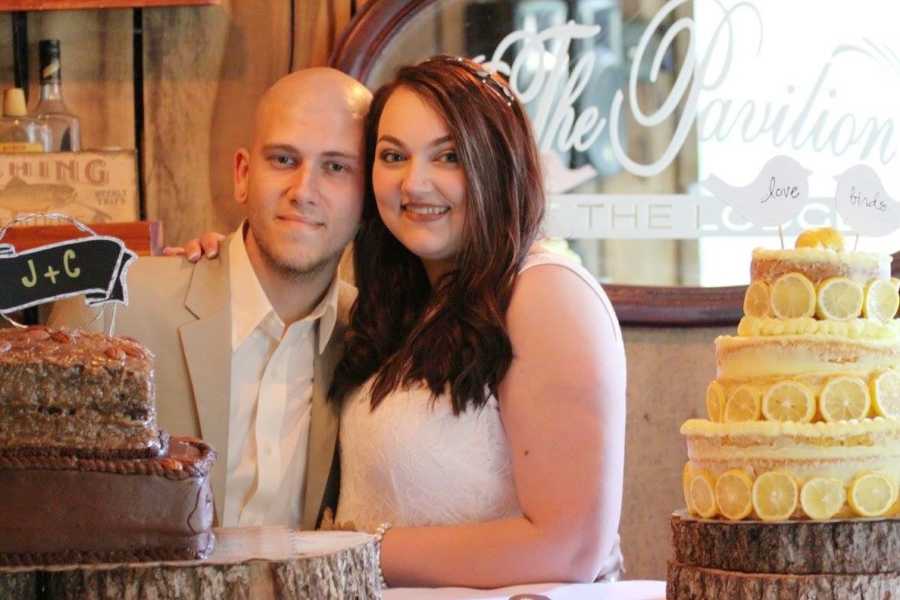 In October of 2017 after a year of trying, we found out we were pregnant. We were absolutely THRILLED! I had the most horrible feeling in my gut that something just would not go right. I tried to shake that thought, but nothing calmed the thoughts. Unfortunately, on November 16th, 2017, at 8 weeks pregnant, we had a miscarriage. The moment I saw the ultrasound was empty, I knew he was gone. I say he because I 100% believe in my heart it was revealed to me that he was a boy. My fourth baby boy, who I wanted more than anything in this world. I needed him and did not understand why he was taken from me. His name is Josiah and he is so loved.
A few months after that, my husband and I filed for a divorce. My husband was struggling with addiction after receiving a Crohn's disease diagnosis, and I needed to leave because he refused help. I signed divorce papers on our second wedding anniversary. It was hard and painful, and I was also really angry. Two months later he entered a Christian-based rehabilitation center on his own. I stopped the divorce; I could not leave without giving him a chance to get clean and become better. He did just that and I was so proud. To watch your spouse go from depending on pain medicine to being completely clean is such an amazing feeling. I felt like things were back on track and that soon I would have a perfect little family and things would be totally aligned.
Months after he was out of rehab, we still weren't pregnant. We prayed for a long time, many times, for a baby girl. Just a specific prayer for a daughter. I was so upset that it was not happening I began to question my health and if I could carry children anymore. We gave up. Suddenly one morning, I woke up from a dream. The dream involved me taking a two pregnancy tests that came back positive. It was such a realistic dream! It shook me and I had to go buy a pregnancy test that very morning! Much to my surprise, it was positive! It was a whirlwind of emotions. I immediately tried to detach myself from any feelings or excitement. I was convinced that this pregnancy would also result in miscarriage.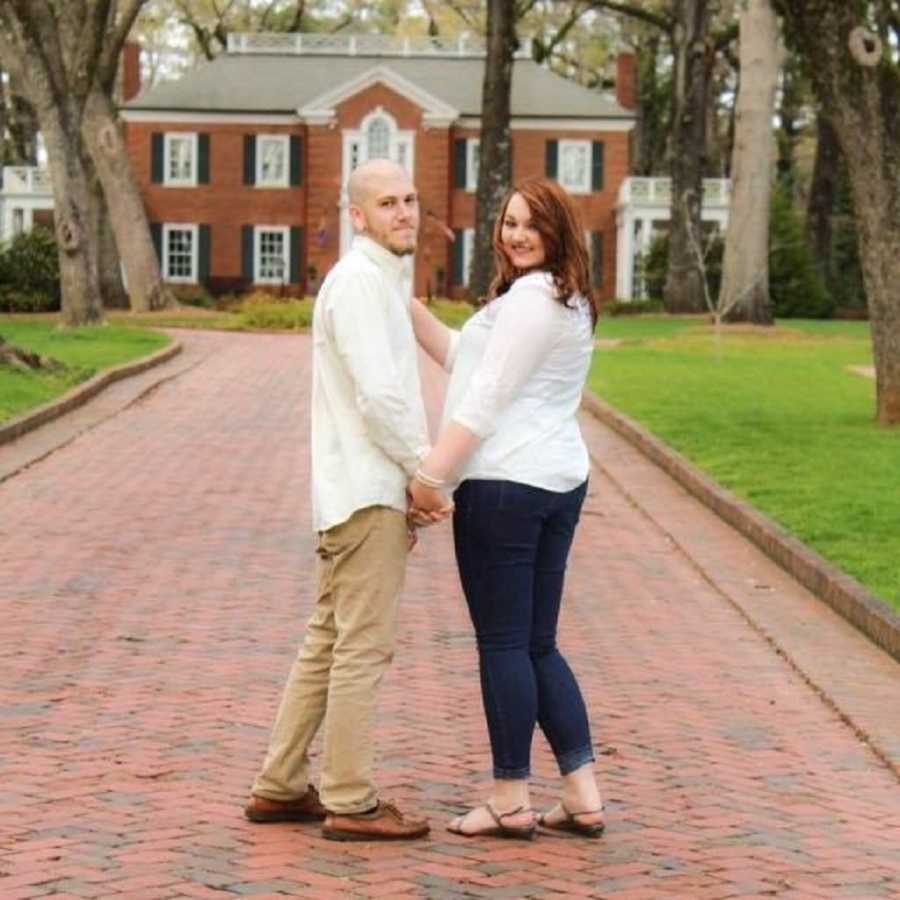 The weeks went by and at my first ultrasound there was a healthy baby! Weeks after, another ultrasound showed that baby had grown and was doing so well! I knew I was having another boy, after all, I was just destined to be a boy mom, right?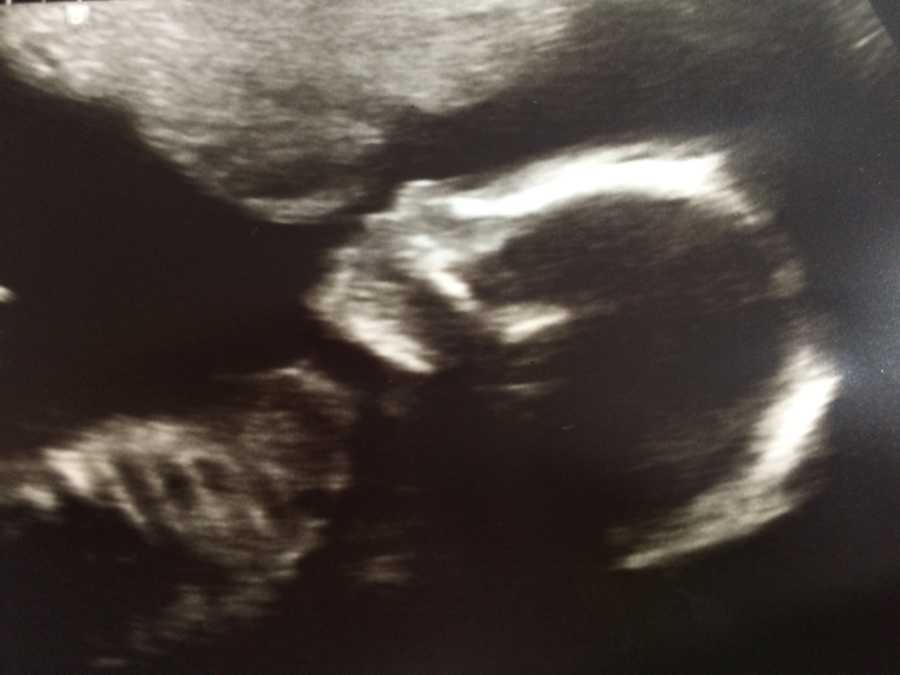 I could not wait to find out the gender via ultrasound. I went to a local place and got a clinical blood test done and my cousin and I planned a gender reveal party. At 12 weeks, I cut into the cake. I just knew it would be blue. IT WAS PINK! I all but threw the knife down on the counter and the tears took me over. I had to slide down against my refrigerator because the overwhelming emotion was too much. Finally, a daughter.
Let me explain why this is so important to me. Having boys is important. I hope my boys grow up to be strong, intelligent gentlemen who change the world. A daughter, on the other hand…. whew. It is tough to have a daughter in this world, I can imagine. I am so blessed to have the chance to raise a strong lady in this world! She is going to be amazing and I know she is destined for a great purpose that is beyond my imagination. We are absolutely thrilled. I hope she is everything that I was not; confident, selfless, and independent. I was destined to be a momma, I just never knew it.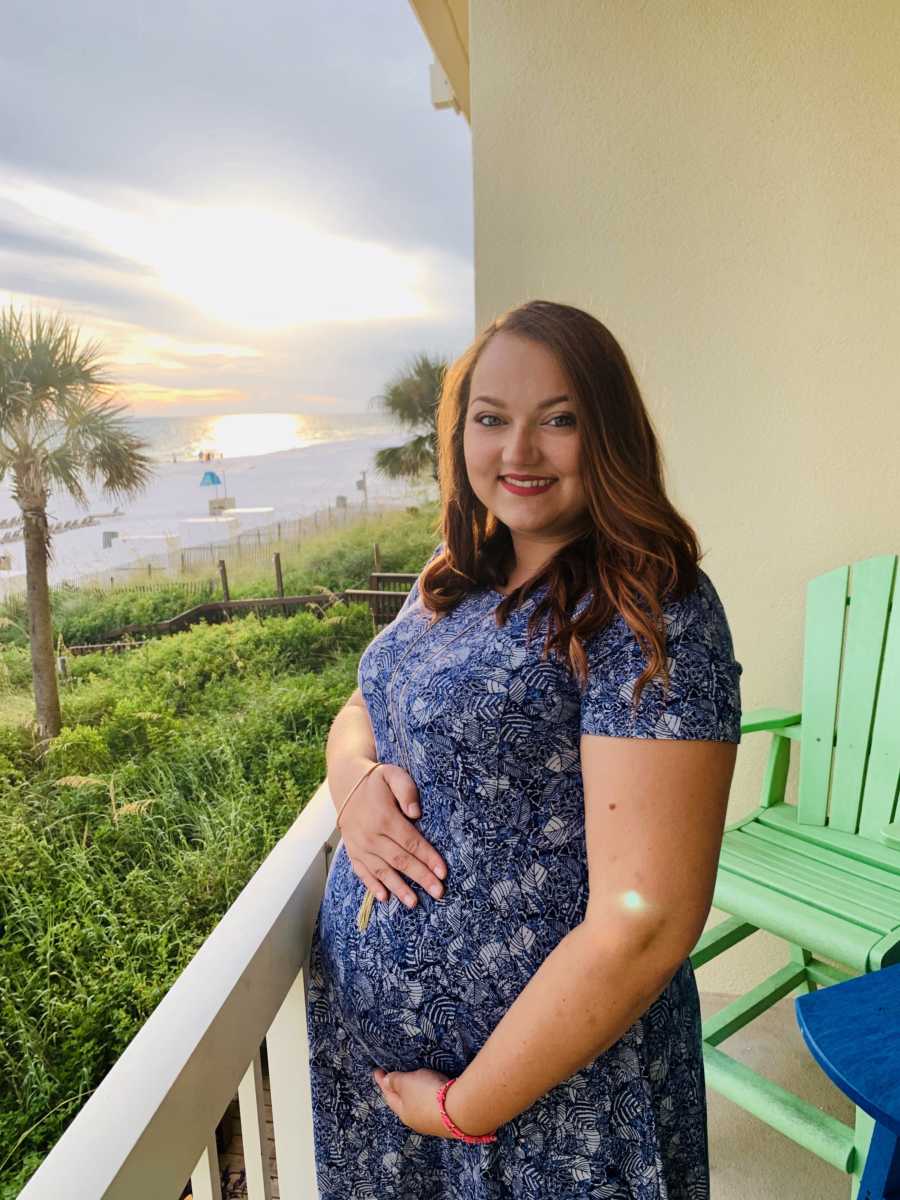 I am thankful for the opportunity to raise little humans for this world and I am also thankful for the glitter being added into my life through our sweet baby girl. Life is getting sweeter in 2020 for our family. Our baby girl will be born and I will be graduating college, finally, because I do not give up on my dreams. I am looking forward to completing them both!"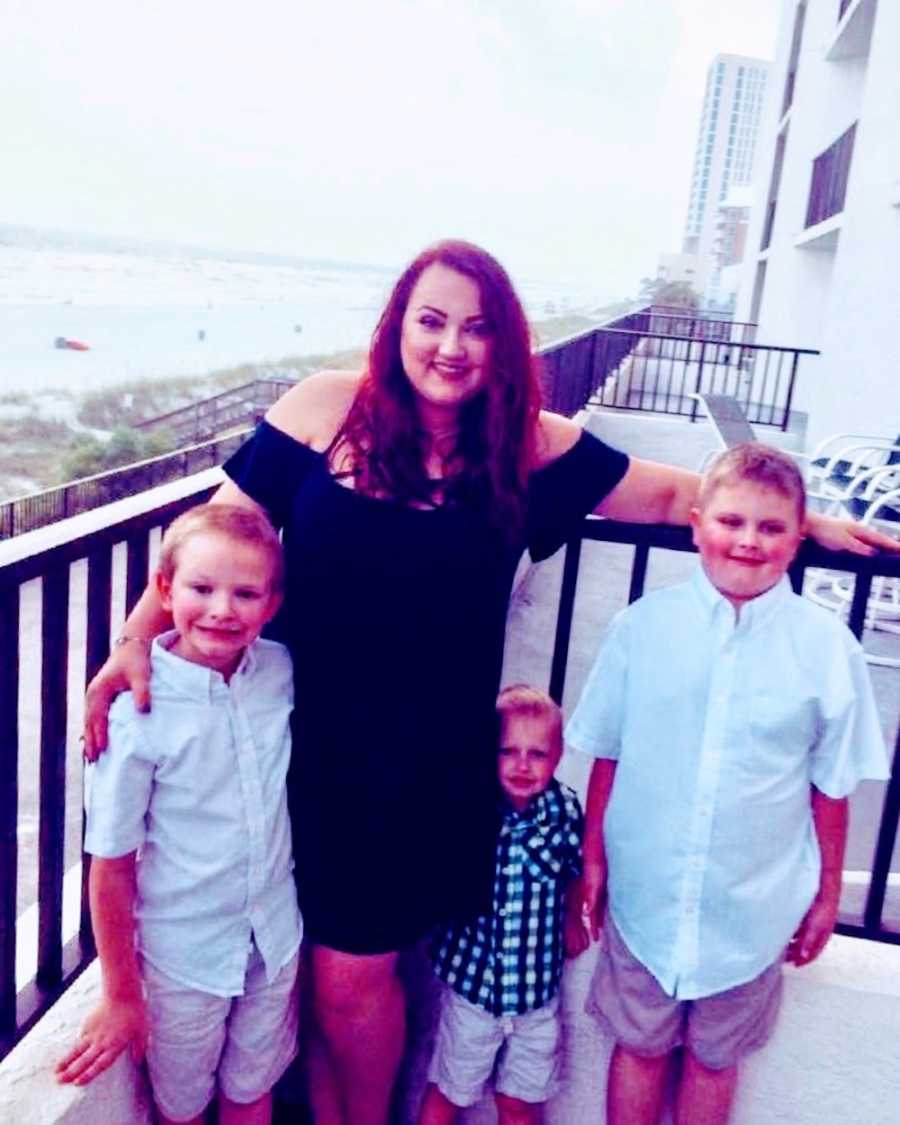 This story was submitted to Love What Matters by Carrie Cole Wells of Birmingham, Alabama. You can follow her journey on Instagram. Be sure to subscribe to our free email newsletter for our best stories.
Read more inspiring stories like this:
'Babe, are you serious?' My wife's body was shaking. She nodded, in tears. 'You're pregnant? Oh my Gosh!': Father brought to tears after learning wife is pregnant 3 years after loss of twins
'I slept next to my husband for 4 nights harboring the biggest secret I have ever kept in my life. My heart was racing.'
Provide support and encouragement for other couples. SHARE this story on Facebook with friend and family.