"Maryanne was born on May 17, 1971. Tommy on March 21, 1958 (on World Down Syndrome Day!). I am Maryanne's sister and have been their caregivers for the last 16 years. Both Maryanne and Tommy have Down syndrome. Their love story is so unique.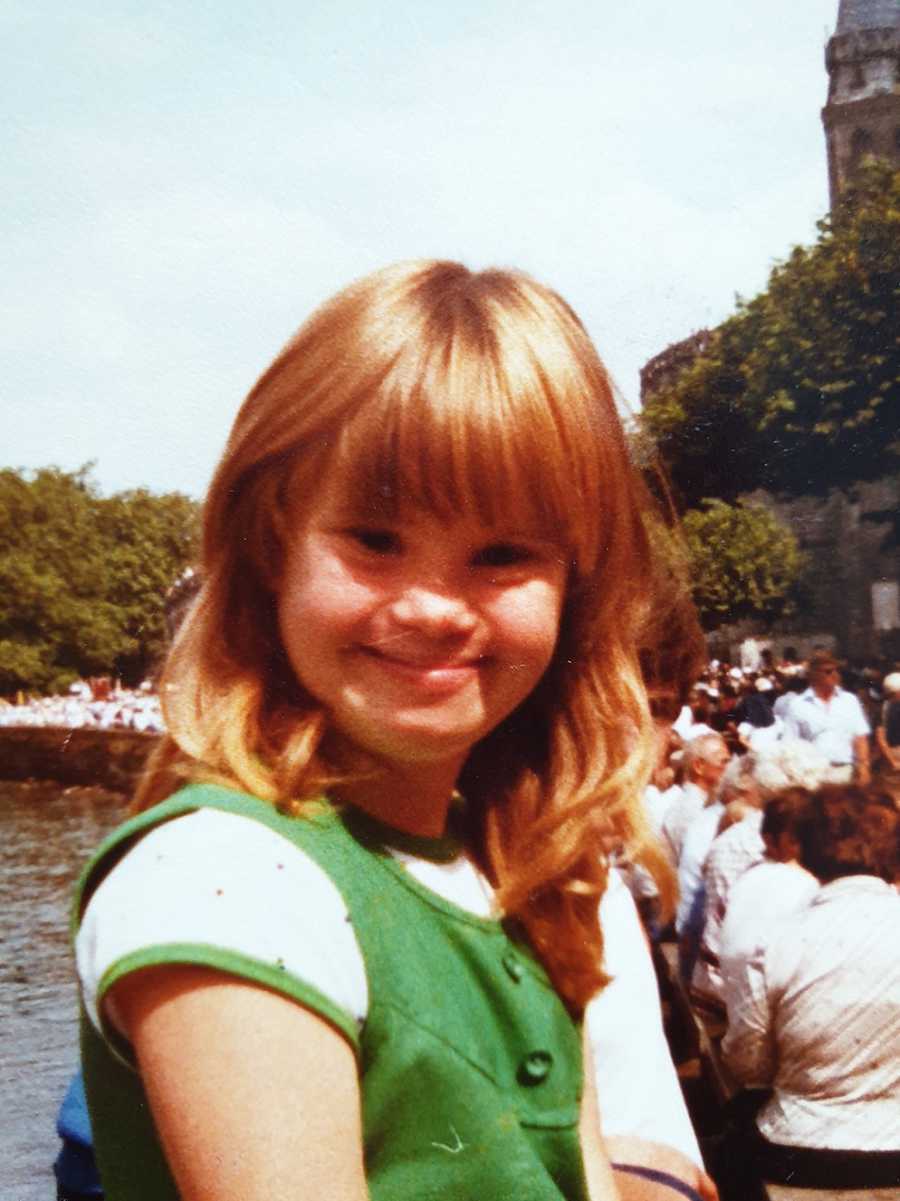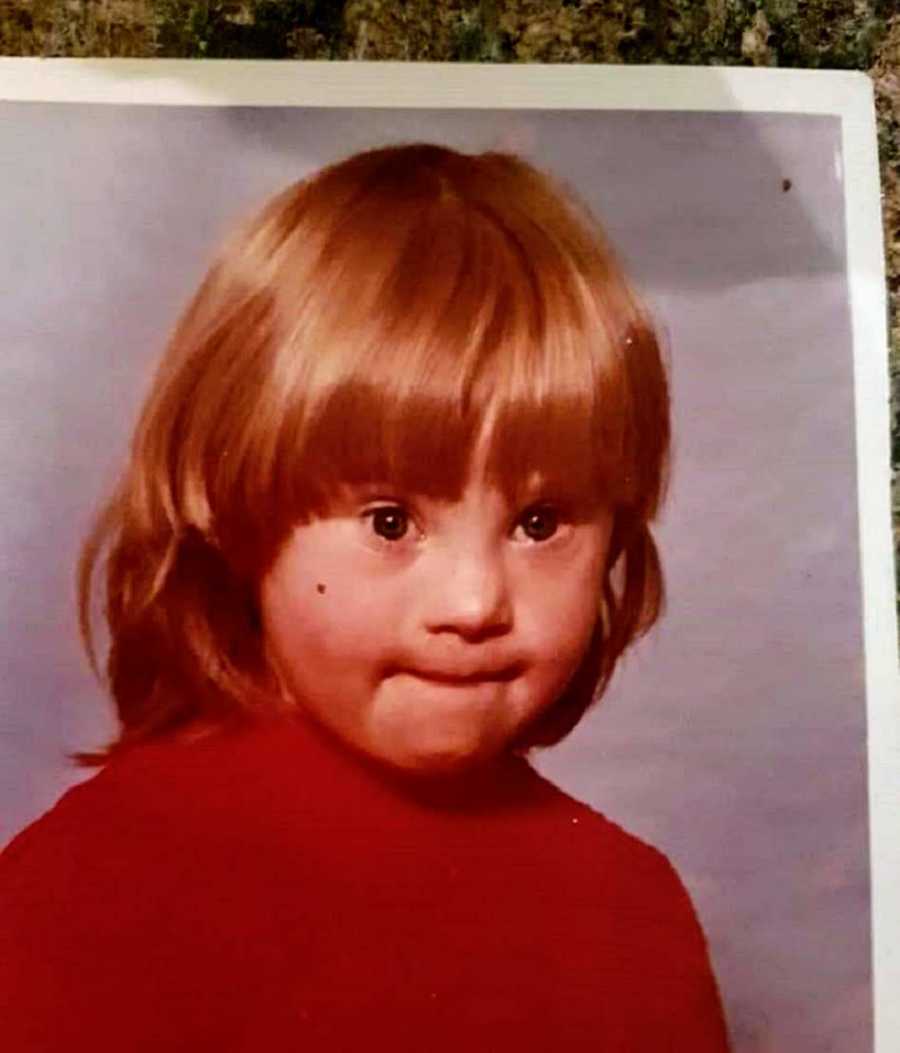 Maryanne has been the victim of bullying in the streets, which resulted in her having a nervous breakdown where she was too scared to leave home, but with love and support she got stronger again and quickly got back to her usual way of life. Maryanne's journey through life has been difficult and laced with heartbreak, but her relationship with Tommy has been nothing short of a fairy tale.
Maryanne and Tommy first met in 1990 while working in a local training center for people with disabilities. Fate brought them together because they shared the same passion for cooking, so they both were helping in the kitchen. It soon became clear that something special was beginning to happen.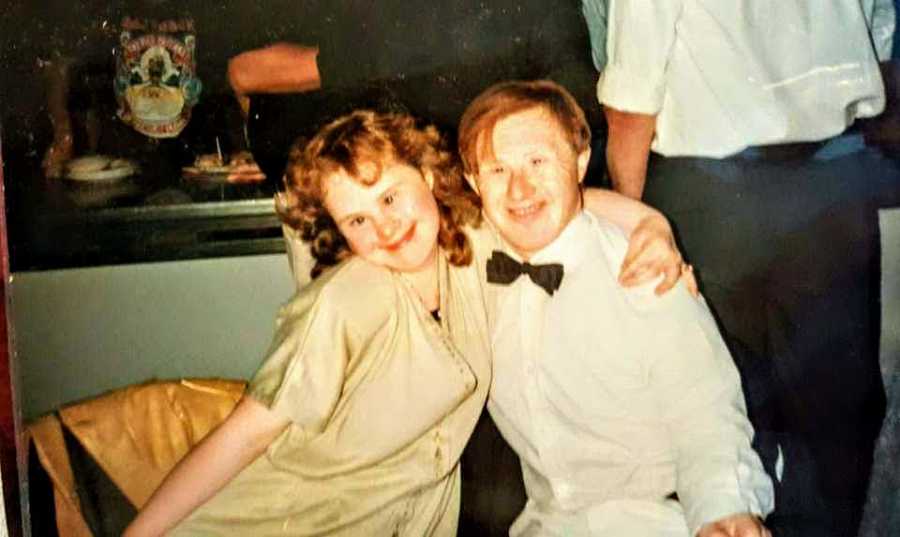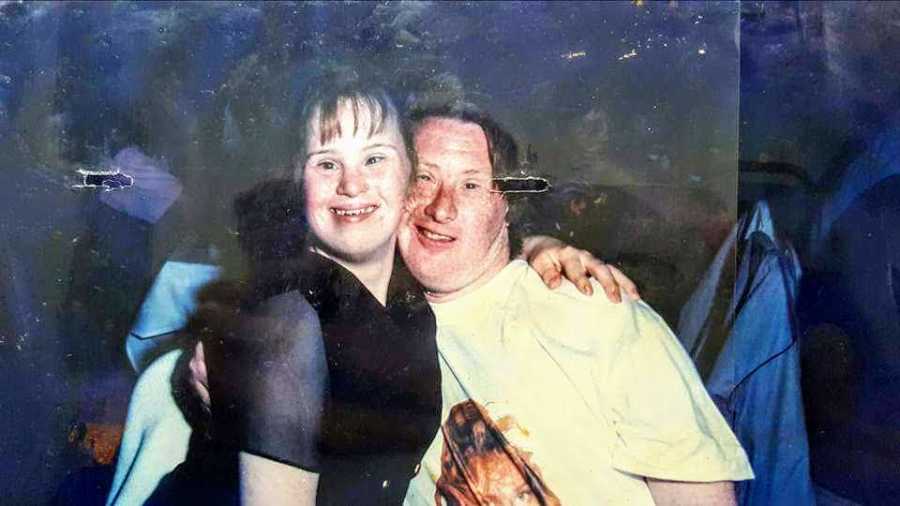 They began dating, and 18 months later, Tommy decided he wanted to propose to Maryanne. Of course he asked our mom (Linda) for permission first. He is such a gent! They spent as much time together as they possibly could, spending alternate weekends at each other's homes. 3 years later, they married in 1995 and Tommy moved into our family home with us.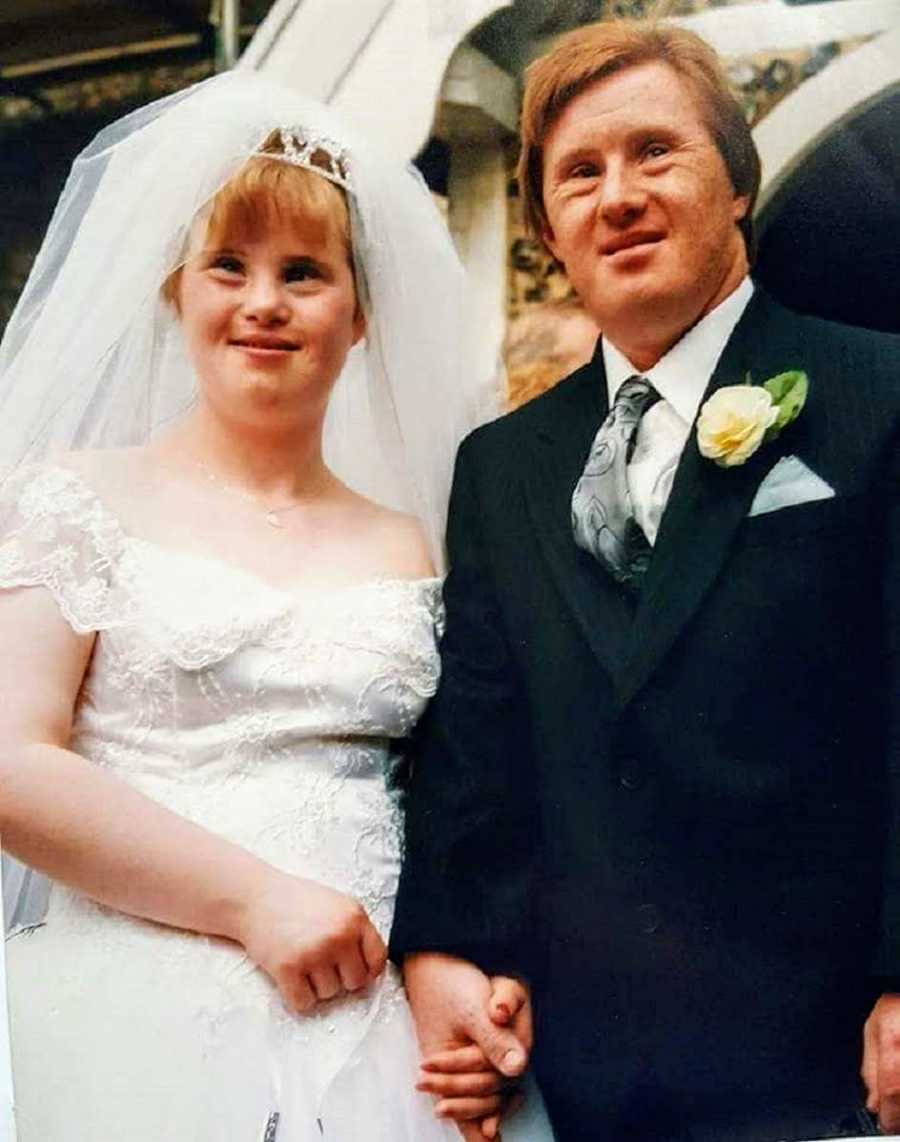 Their wedding day was perfect, surrounded by family, friends, and so much love. 250 people enjoyed the day-long celebration. Maryanne looked like a princess in her beautiful white dress, tiara, and long veil. Tommy looked very dapper in his made-to-measure suit. When I watched Maryanne arrive at the church, I couldn't believe how wonderful the car was. I remember thinking that when I got married, I wanted a wedding just like this! I wanted the same dress, the same car, the same church, and to find someone who loved me just as much. (I did find my own prince charming and he is incredible with them both. He supports me as well as having his own career and being a fantastic father, too.)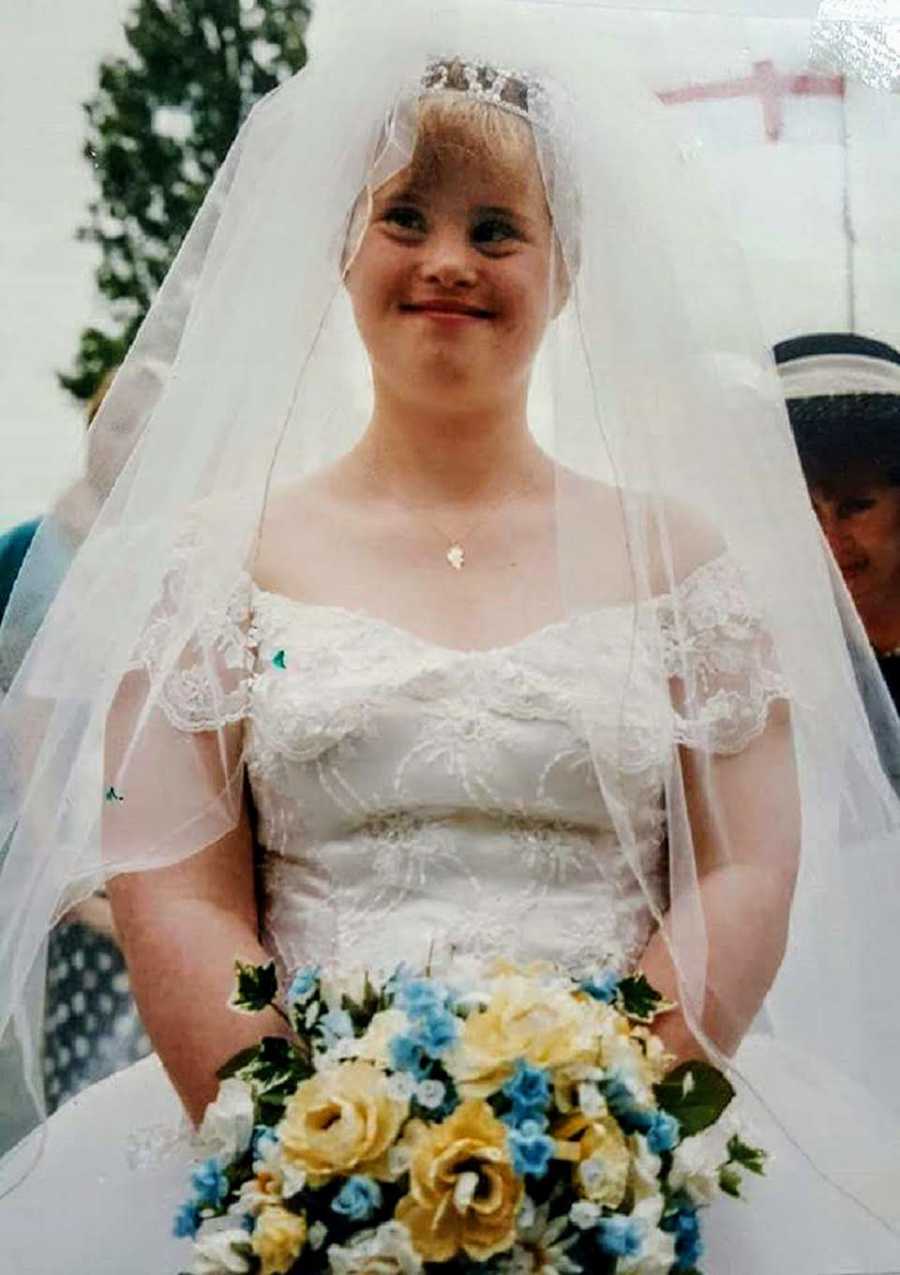 I was only 7 when they got married and I remember watching Maryanne walk down the aisle, seeing her beautiful dress she looked like Cinderella in. Her hair was perfect, her shoes sparkled in the sunlight. On my own wedding day, my husband surprised me by getting the same car for us and we had the same wedding colors too. After they said their vows, they played their favorite song: Dirty Dancing – (I've Had) The Time of My Life. They decided to start dancing in the church with everyone watching. Everyone was in tears!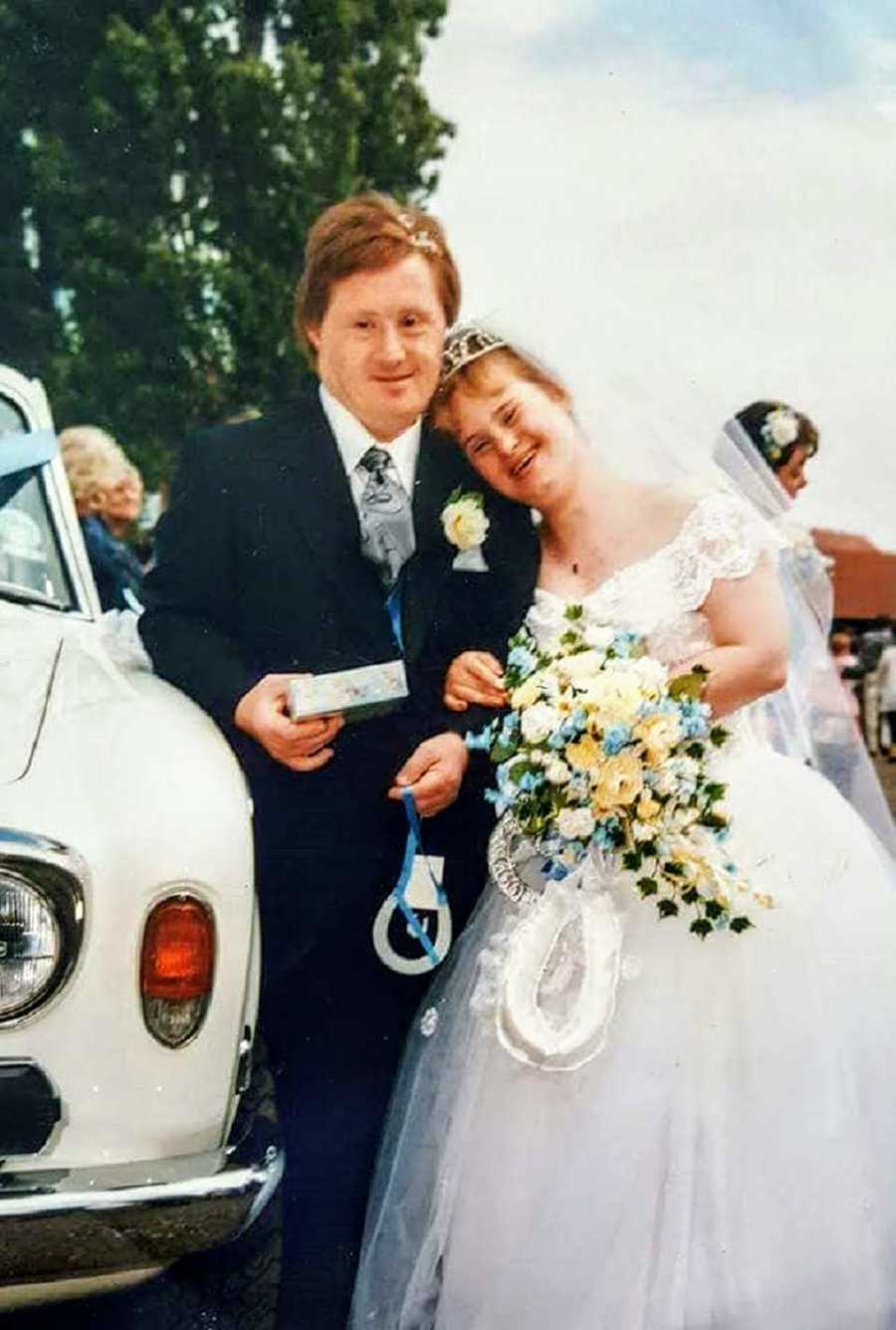 Maryanne and Tommy then moved into their own apartment next door to our mom (and on the same street but across the road from me) 16 years ago, where they have lived independently ever since. They receive a lot of daily care and help from our mom and myself with everyday things. Both of Tommy's parents died when he was a young boy and he had been in supported living/care since the age of 12. He did not like living there and was not cared for properly.
When he moved in with us, we spent a lot of time teaching him basic things; he needed a lot of help with his personal care, brand new clothes, a new hair style. He also needed a much healthier diet. They both need help with most aspects of their life, but they manage superbly as a team.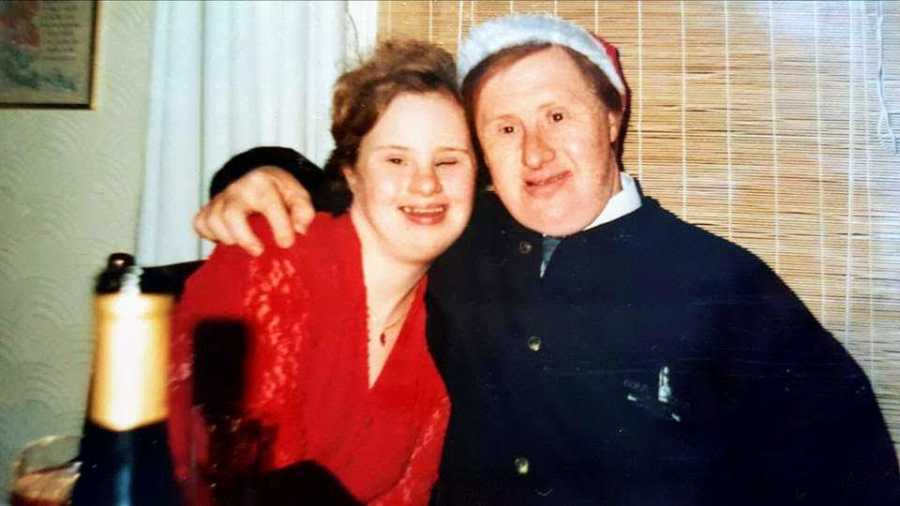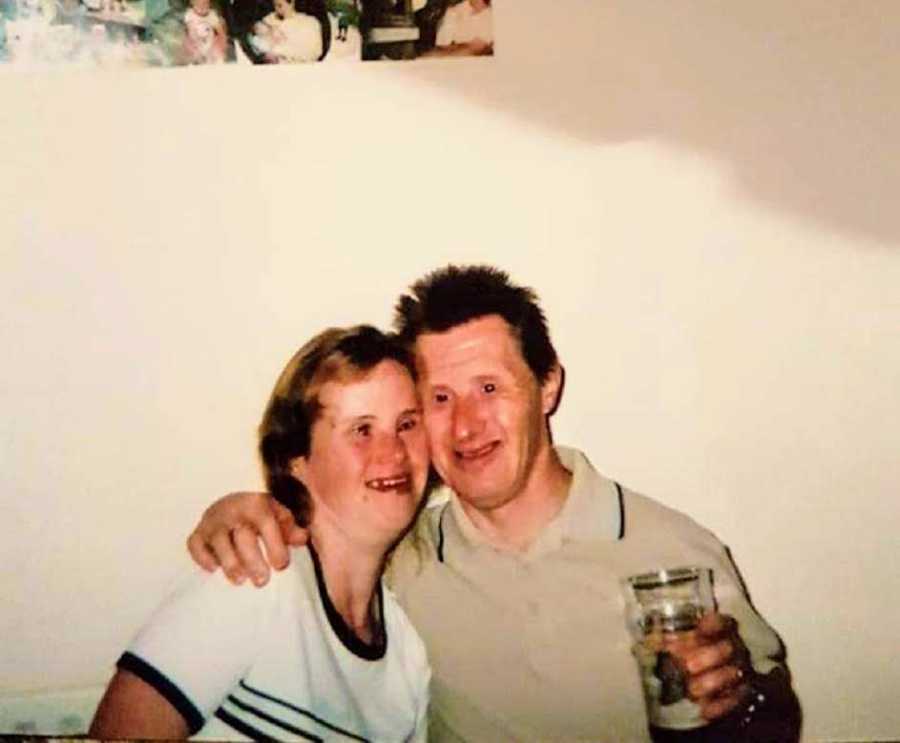 Maryanne is extremely caring and kind. She is naturally very mothering and is the eldest of 4 children. She is an amazing aunty to my two children and they are very close (age 4 and 9). She can also be very bossy, moody, argumentative, and stubborn, but can't we all?
Maryanne and Tommy live in this bubble where they only have eyes for each other, their whole life is fitted around each other and they are unaware of anyone else. The love they have for each other goes so deep that they literally cannot bear to be apart. I saw this on a whole new level on our trip to Disney, how they truly depend on each other and love each other even more than I had ever thought possible. Tommy must tell Maryanne he loves her 50-100 times a day. I was surprised by how many times I heard him say it throughout the holiday.
Tommy has Alzheimer's now and was diagnosed 5 years ago. Maryanne does not understand the full picture of what the illness is, but she helps him every day with small and larger tasks. He cannot put his own shoes on anymore, he needs help getting in the bath, he needs help using steps and stairs too. He is very forgetful and some days constantly asks the same questions, becomes very agitated, and moody. There have been days where he has got angry and has told Maryanne she is not his wife, someone else is. Maryanne cannot understand this at all and will become VERY upset, the way we explain what is happening to her is by saying he is confused from a bad dream.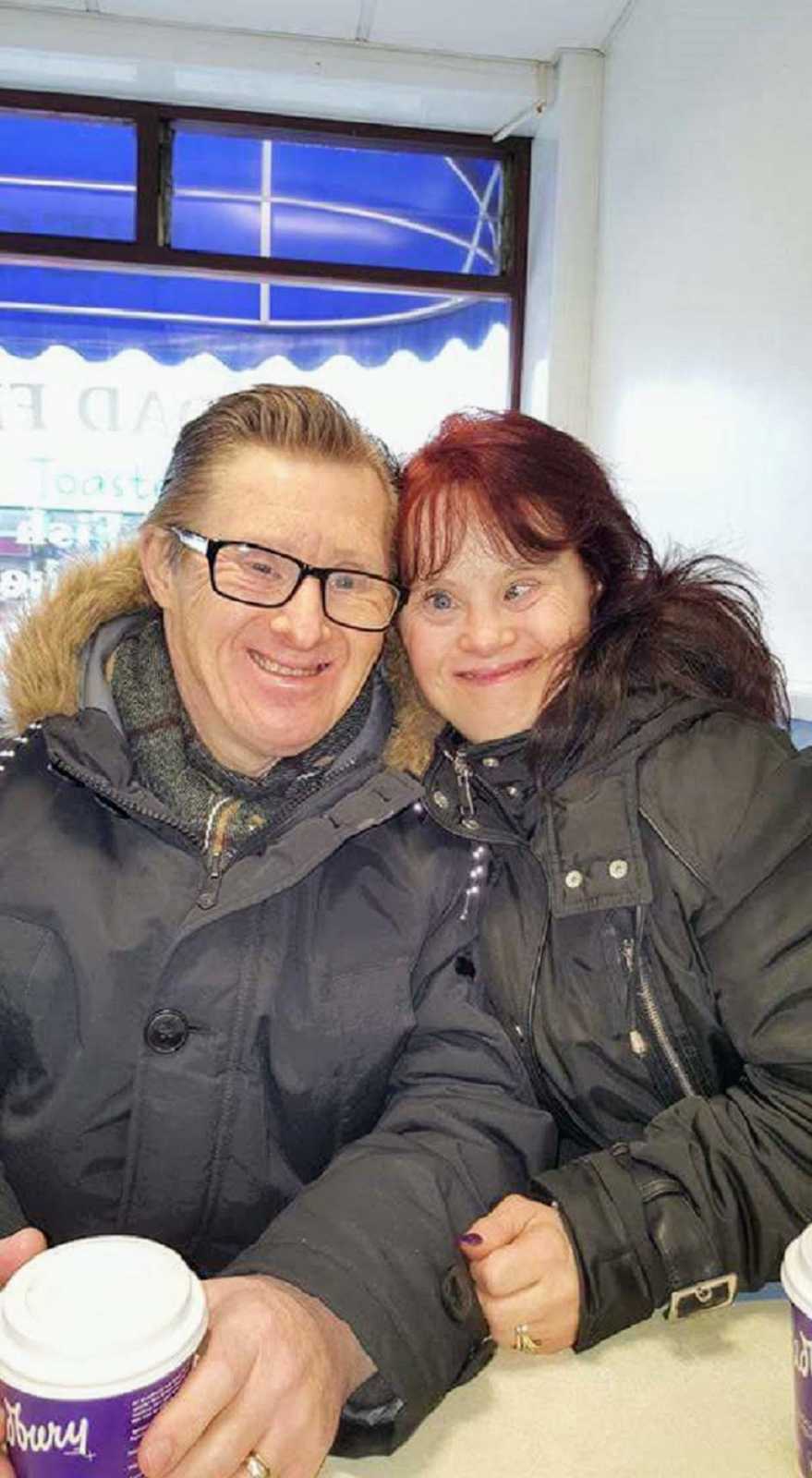 One memory of them that I will cherish forever is watching them watch fireworks at Disney. They stood there, arm in arm, completely overwhelmed by the moment, unaware of anyone around them or what was going on. It truly was beautiful. I am in awe of how pure their love is, there is no hidden agenda, they do not have any hateful or harmful characteristics. It's not in their DNA.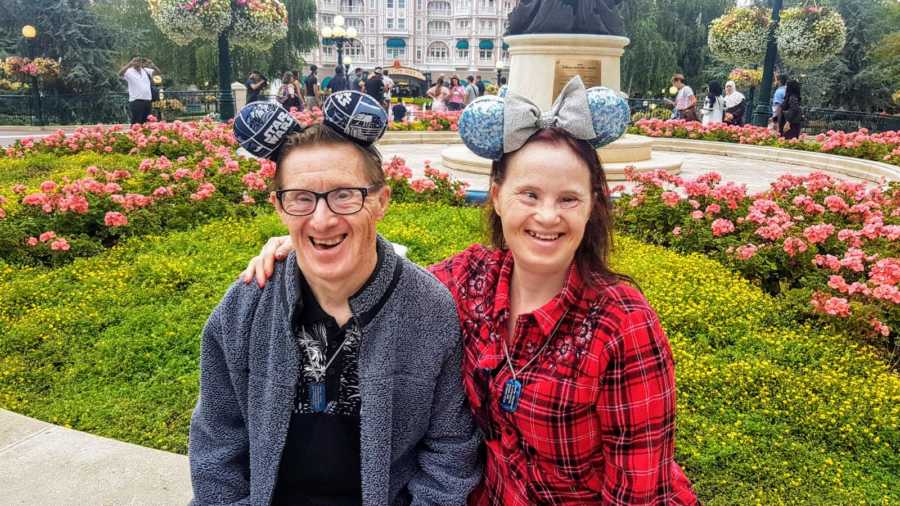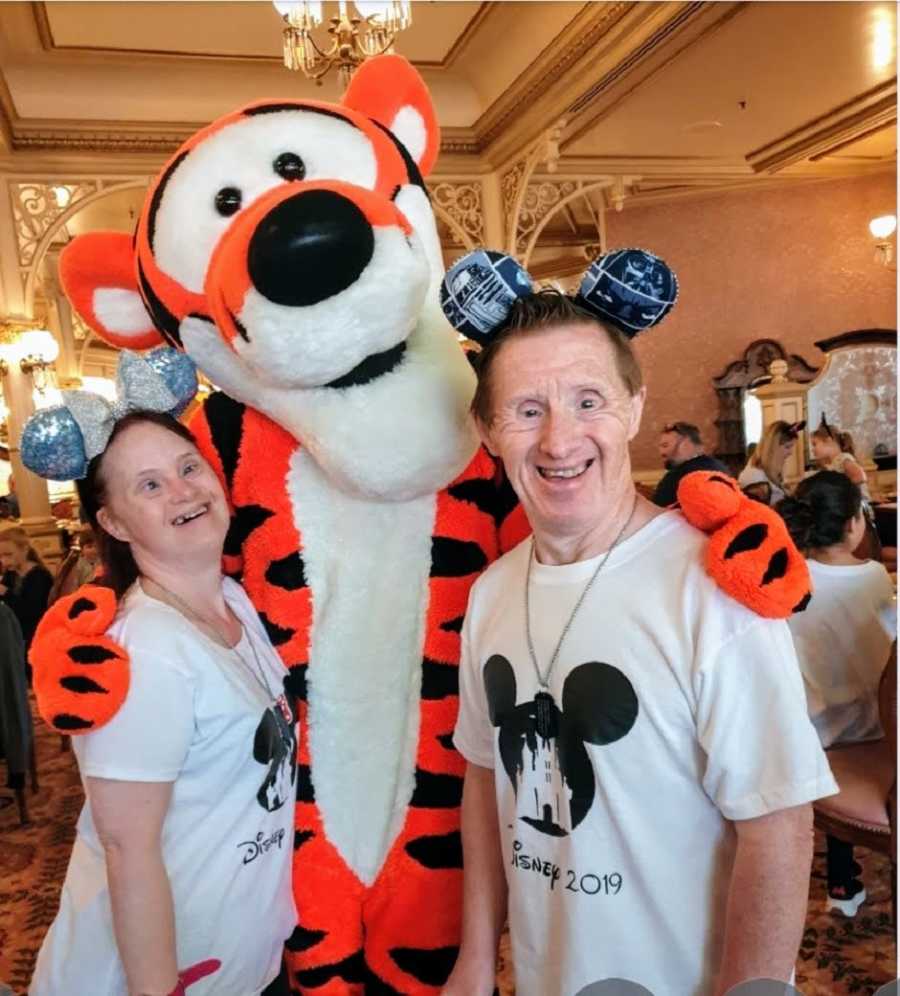 I would like people to realize that with the right support, anything is possible with love, whether someone has a learning disability or not. Maryanne and Tom have proved all the doubters wrong and I am so proud of them. I personally was bullied for having a sister with Down syndrome in junior school and secondary school, I hope the nasty children who bullied me have come across their story since! I genuinely believe that times have changed and children are more aware and accepting these days. My daughter proudly takes the newspaper and magazine articles into school to show her teachers and friends her aunty and uncle. In March, Maryanne and Tom were on the main evening news because Tommy had received almost 100 birthday cards from their followers on Facebook. My daughter proudly told her teacher and they sat and watched the whole interview in class.
Maryanne always introduces Tommy to everyone she meets, in shops, the cinema, etc. as 'my husband Tommy.' They walk hand in hand everywhere they go. Big smiles on their faces, full of love and happiness in their own little bubble. They spend every day together, they go to lots of places (with my support) –bowling, shopping, out for dinner, out for coffee, playing golf, to farms and zoos, etc. Every night they sit in front of the television and watch their favorite shows, hand in hand.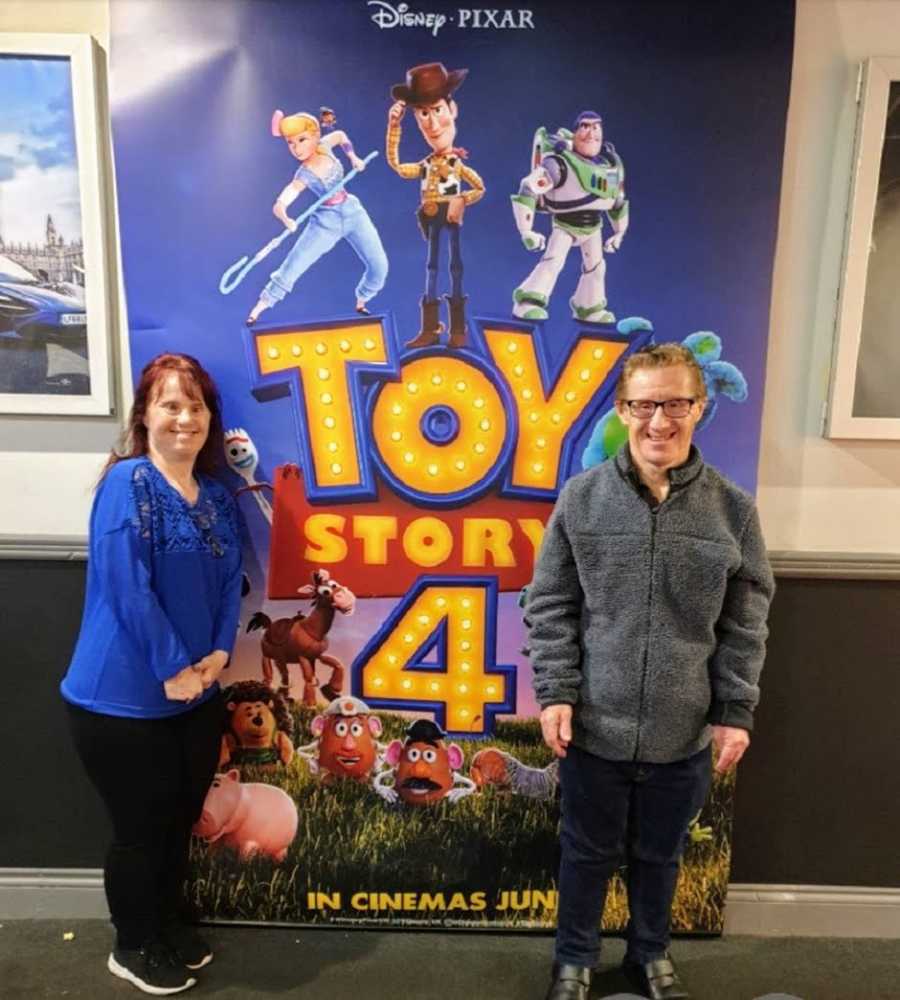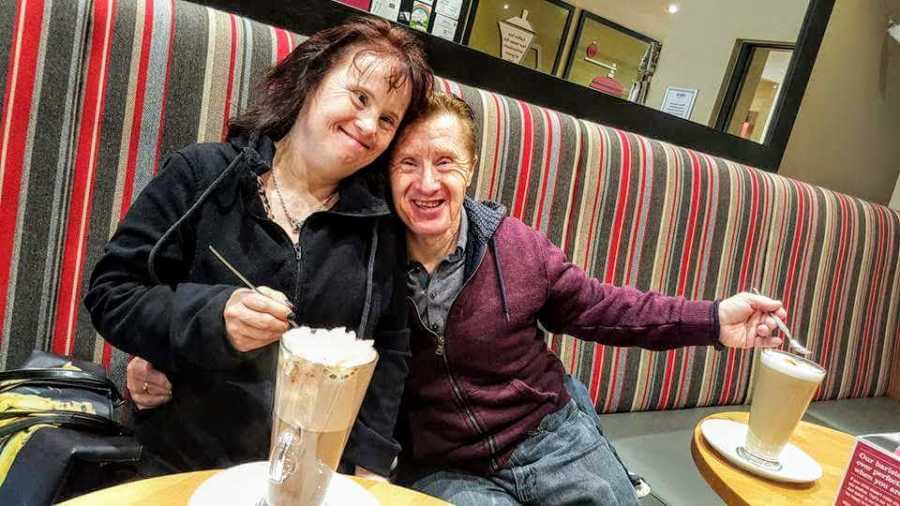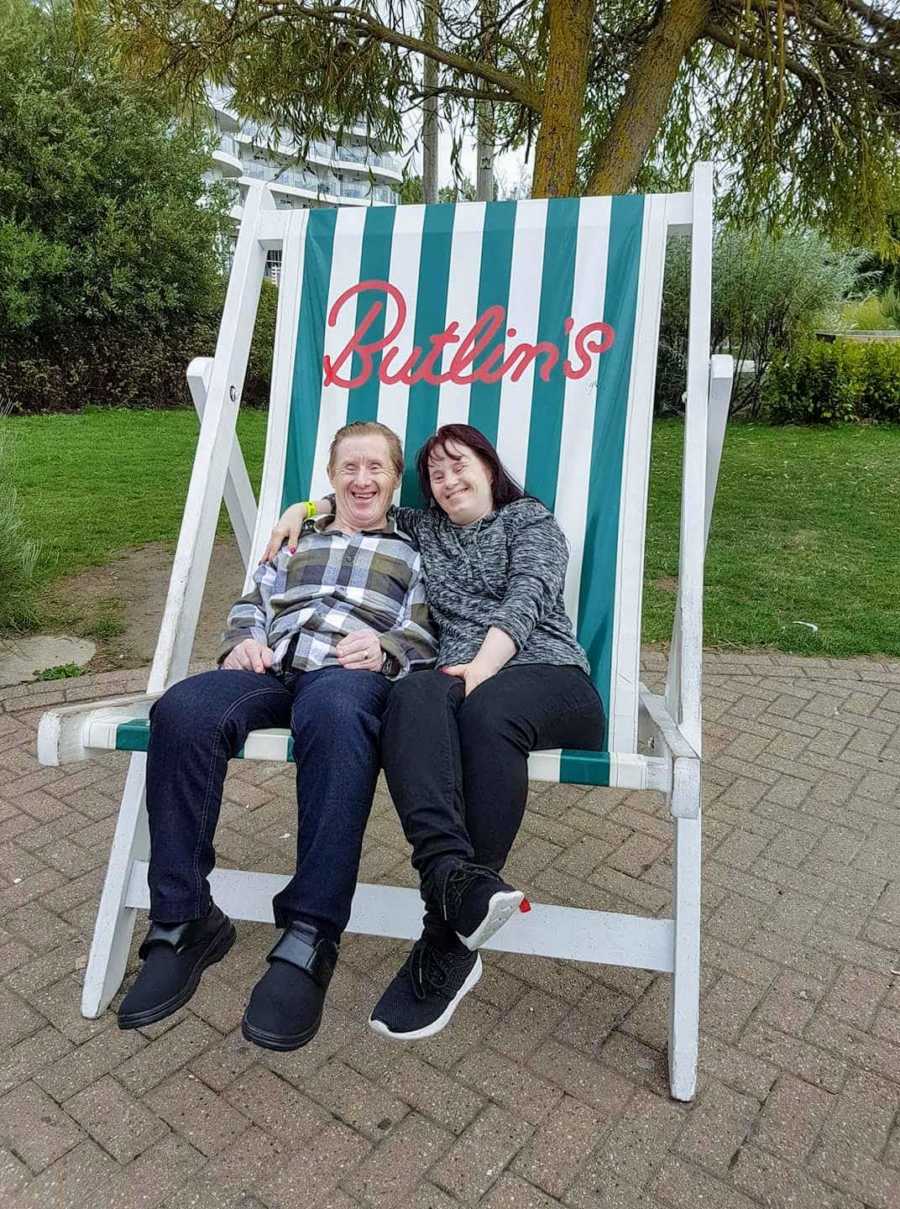 Maryanne always says Tommy is her best friend. Tommy always says Maryanne is his love, so when he calls her he always calls her 'my love' and 'my darling wife.' He often sings to her and his favorite song to sing is 'Love Me Tender' by Elvis. Tommy is a huge Elvis fan and our mom took them both to Graceland to visit his home. A trip of a lifetime!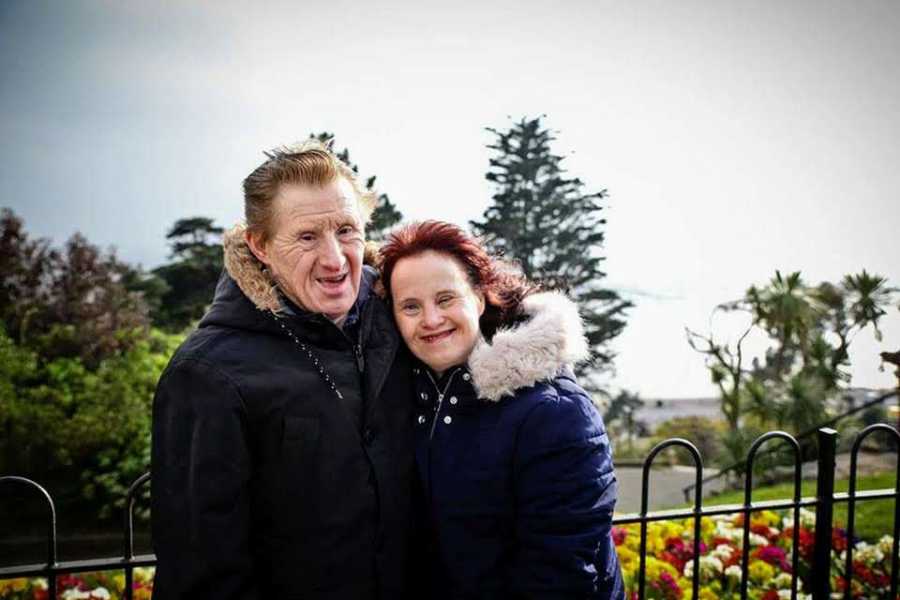 Maryanne and Tommy enjoy walking to local stores every weekend where they look in the shops and stop off at a café for a drink together. One day, a man befriended them, distracted them, and stole Tommy's wallet. We live in a very close town where most people know Maryanne and Tommy. I decided to put out a public Facebook post asking if anyone had seen anything. Within 48 hours, the post had been shared 150k times. The response was overwhelming. People from all over the world were sending me messages of concern and disgust. Others offering to replace his wallet, replace the money. I had to put my Facebook on lockdown in the end because it crashed. Eventually, two local men decided they wanted to help so they started asking around and finding out information. They went and found the man who had done it and marched him to the local police station.
They cannot read or write, they cannot tell the time, they do not have any understanding of money. They do not understand dangers. They are good at road safety, but cannot use an oven or iron. They are very good with basic food preparation and can make hot drinks, but they do not understand when food goes past its expiration date. They also do not understand which clothing is appropriate for the different seasons.
14 years ago, they renewed their wedding vows, and again 4 years ago. They have now been together for 29 years, since Maryanne was 19 years of age. Tommy is 13 years older than Maryanne and two years ago he celebrated turning 60 with a huge party! On World Down Syndrome day!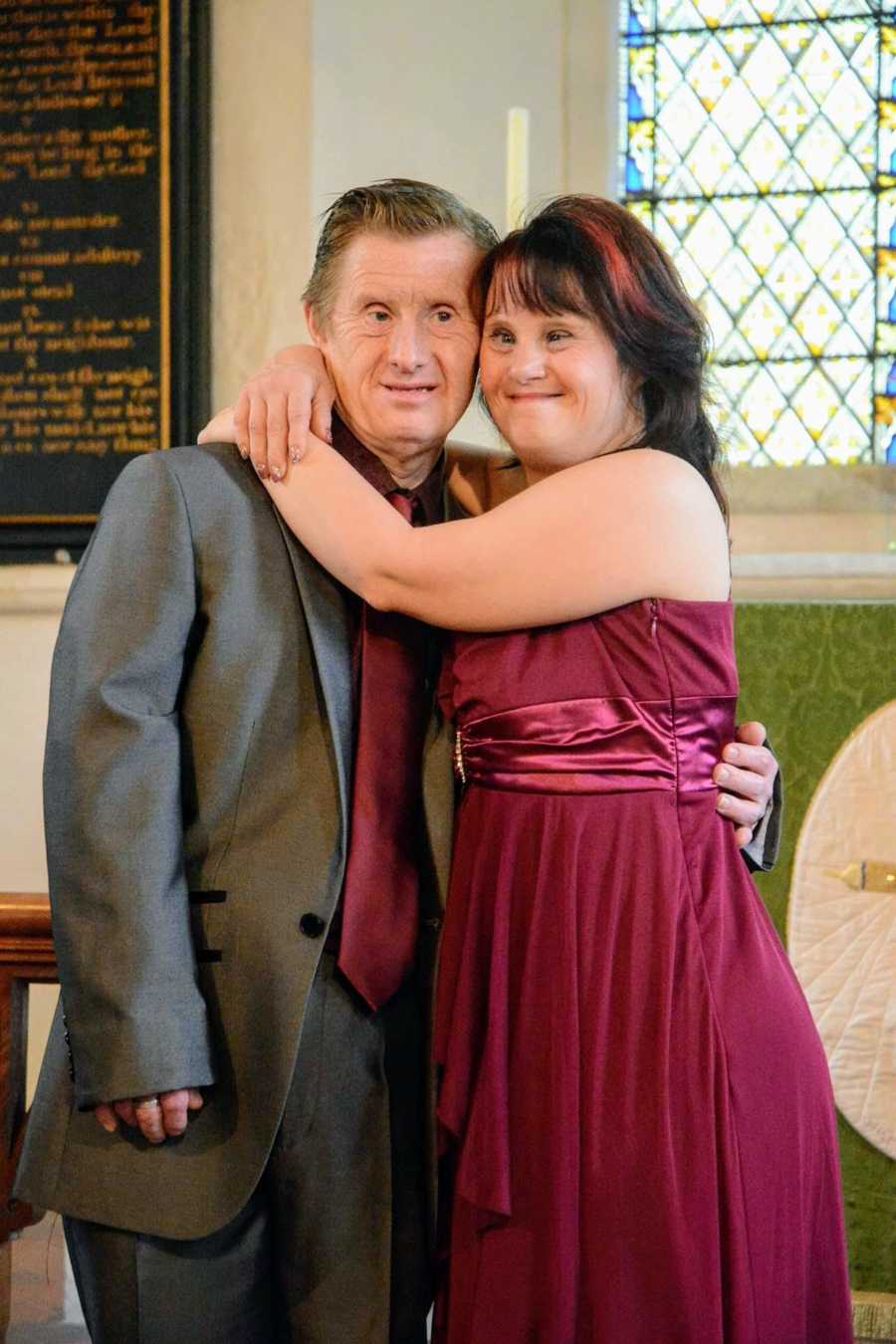 Their marriage is like a fairy tale and they are a blissfully happy couple. I think most of us could learn a thing or two from them! Of course they argue and have their hard times, but with some help from us, their argument is all sorted out.
When they got engaged 26 years ago many many people doubted them, said it was disgusting and they shouldn't be allowed to get married. They also said that it would never work. But it's amazing to say they are still as happy as they were 29 years ago when they first met. Their Facebook page shows their love for one another quite clearly. It shows how happy they are, how much they adore each other, and it proves all the doubters wrong!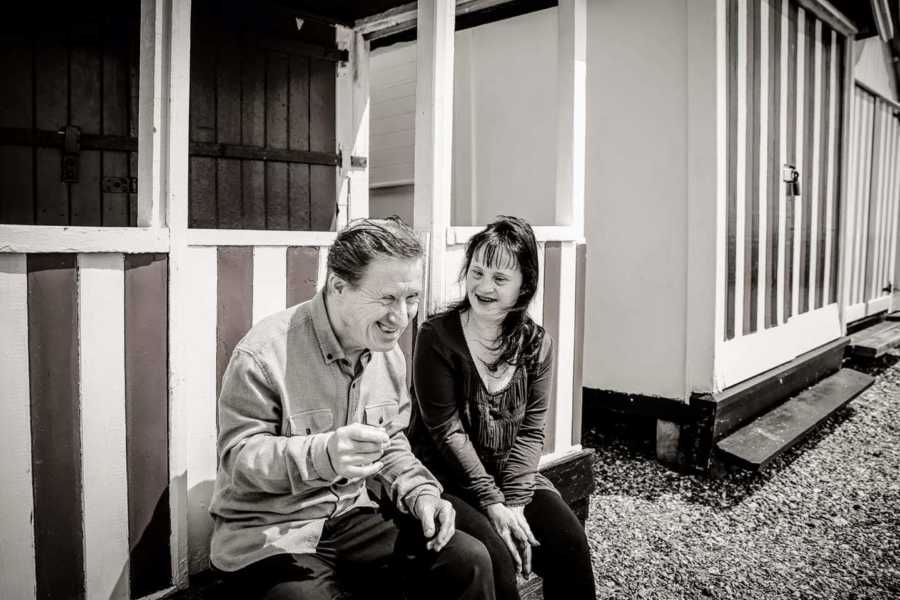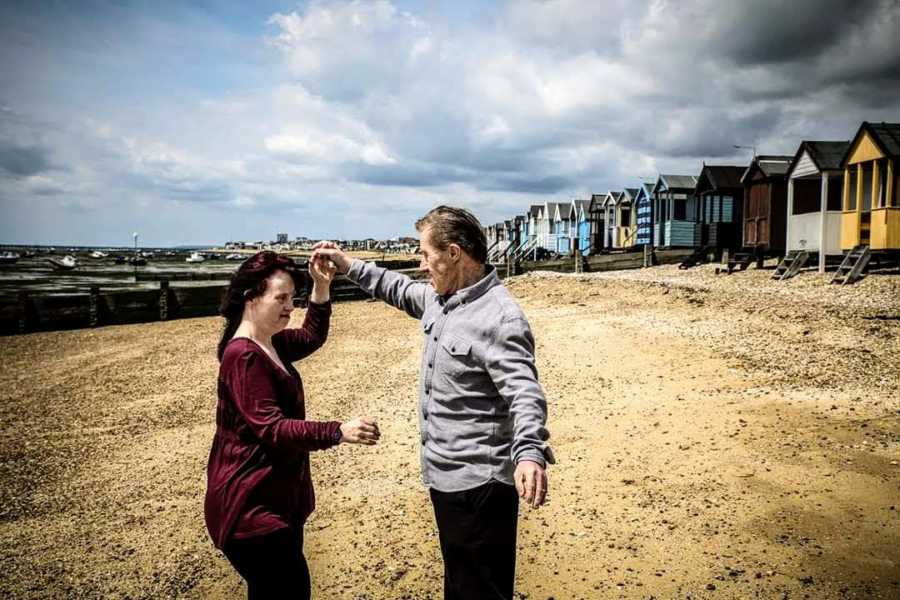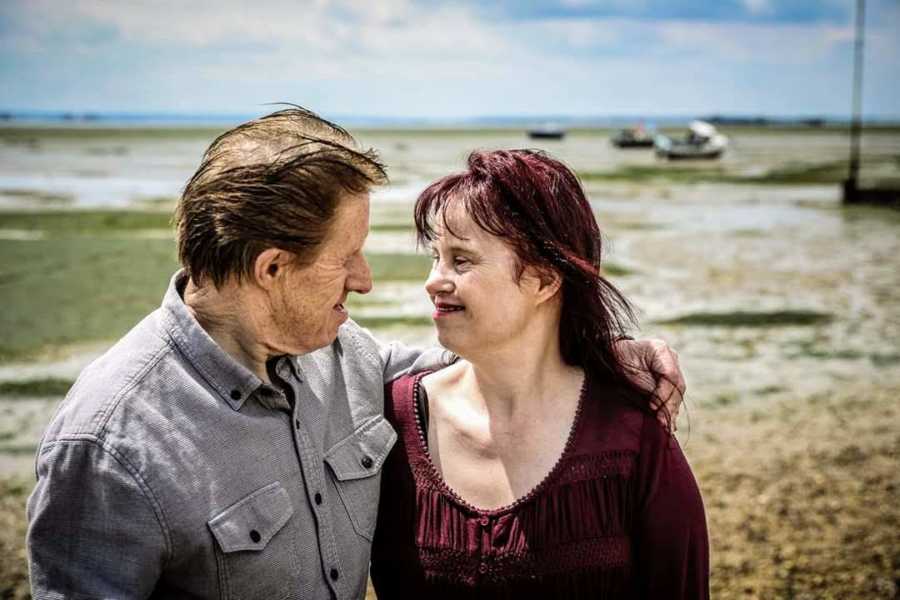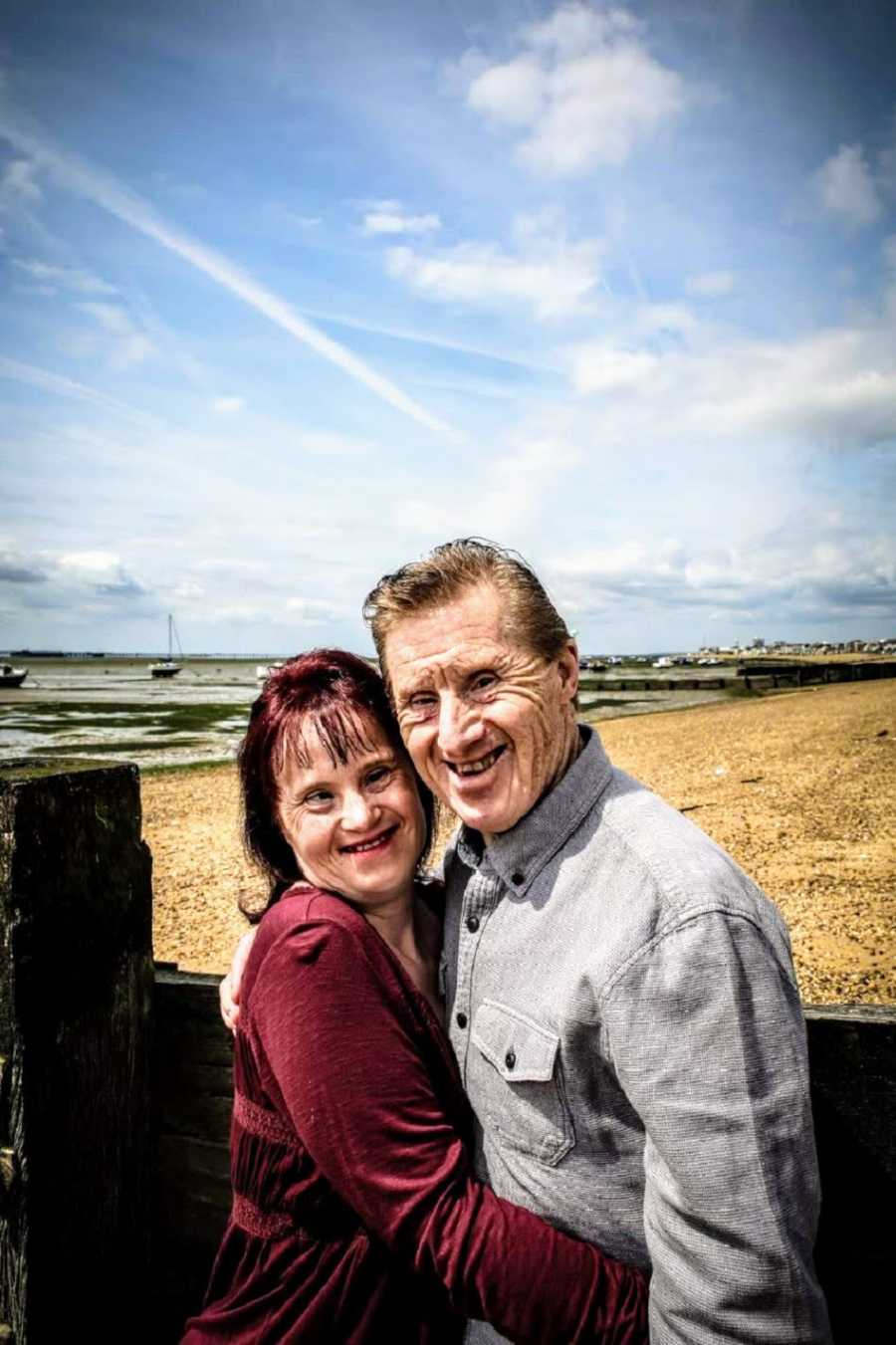 They are now the longest living Down syndrome couple, ever.
And their motto in life is this: anything is possible with love."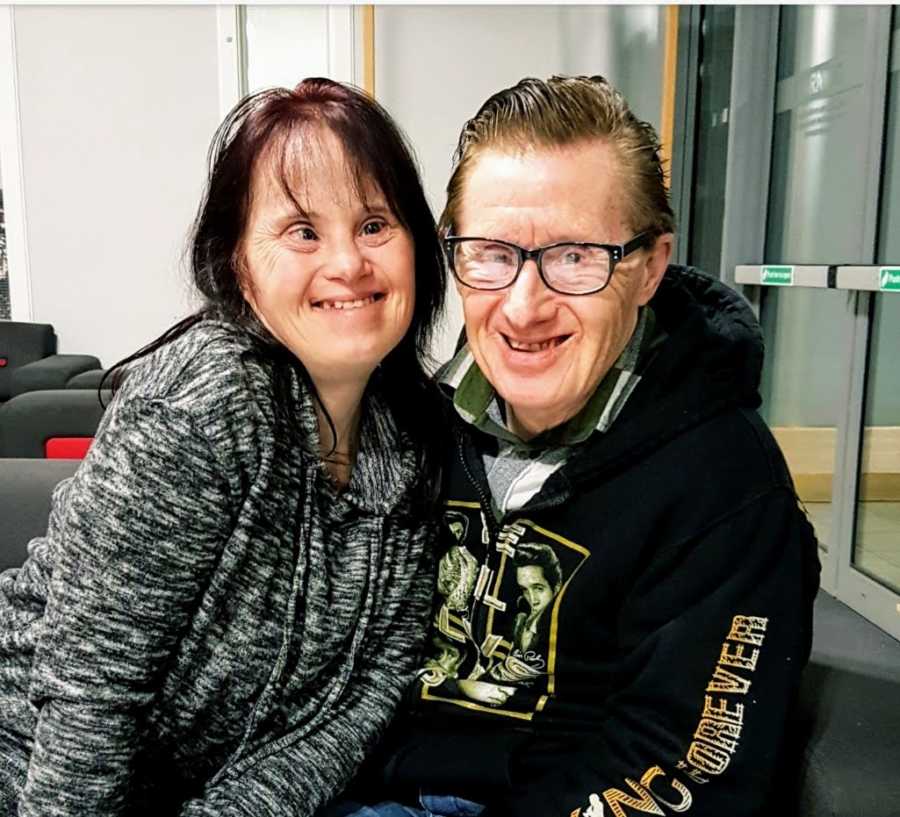 STORY UPDATE:
Tommy Pilling, Husband In Longest-Living Down Syndrome Couple, Dies From Covid-19 
This story was submitted to Love What Matters by Lindi Newman. You can follow their journey on Facebook. Submit your own story here and be sure to subscribe to our free email newsletter for our best stories.
Read more touching stories like this:
'I started to panic. I told my friend we were having this child regardless. 'Would you really?,' she responded.': Mom grateful for taking the 'scenic route' with son diagnosed with Down syndrome
'I held his tiny hand. I knew what was coming. We made the heartbreaking decision and waited for the chaplain arrive.': Parents 'devastated' over loss of son born with Down syndrome, congenital heart defects
Provide beauty and strength for others. SHARE this story on Facebook with family and friends.