Infertility Battle
"I'm Keia Jones-Baldwin and I've been married to my husband, Richardo Baldwin, for 9 years; we've been together for 14. Although I already had one biological daughter (Zariyah, 16) from a previous relationship when I married Richardo, I always knew I wanted more children.
Richardo, who didn't have any biological children, was just as eager to grow our family. We soon learned that growing our family the traditional way was proving to be more difficult than we had anticipated.
After several miscarriages, we turned to a fertility specialist for answers. After months, then years of countless dollars spent, fertility drugs taken, failed IVF attempts, and still no baby, we were broken emotionally and spiritually.
I became bitter and depressed because I wanted nothing more than to have a baby with my husband and give our daughter a sibling. However, little did I know, God had bigger plans for our lives! I just needed to heal first.
My husband and I didn't initially think about adoption right away, but explored the possibility of foster care. Luckily, in our city, we have an agency called Crossnore School & Children's Home that afforded us the opportunity to foster to adopt. It wasn't until we met Karleigh at age 11 (friend of Zariyah's from school) that our mindsets toward adoption changed.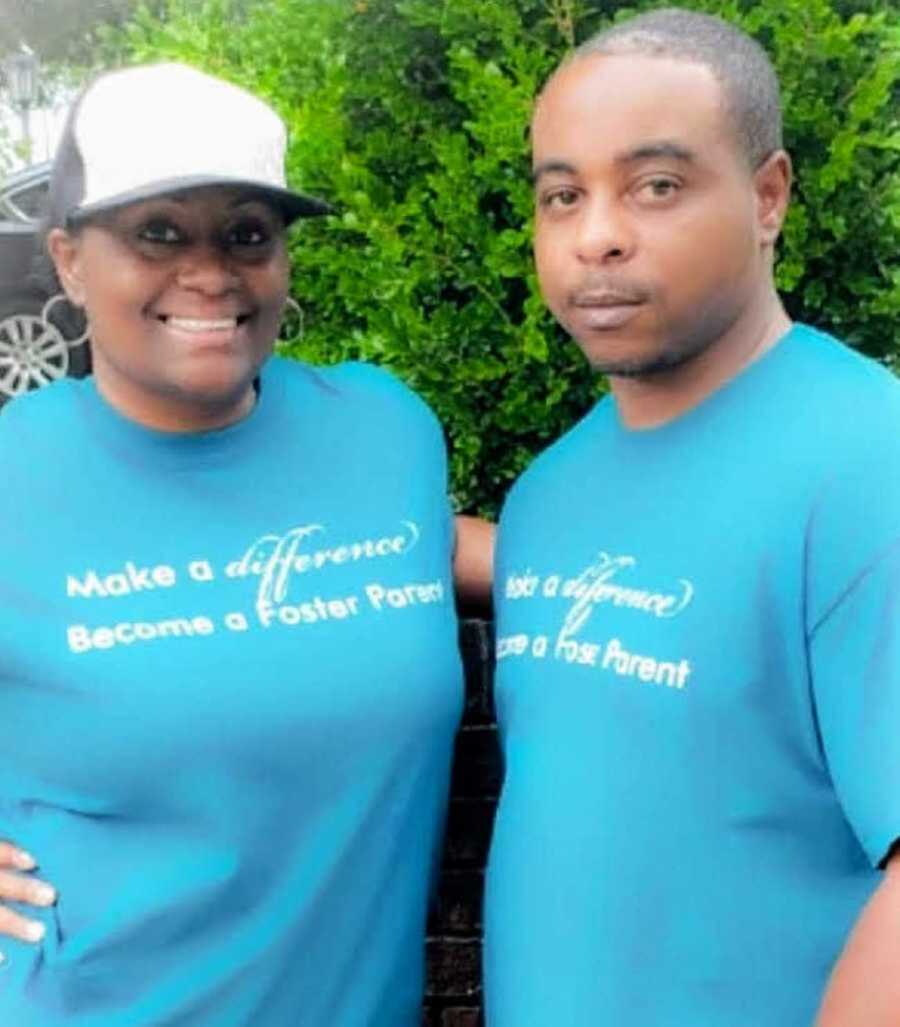 Foster Care Journey
Personally, I didn't know if I could love another child who was not biologically mine the way I loved Zariyah and that just wouldn't have been fair to any child. However, my heart immediately opened up to Karleigh and I felt like I was meant to be her mother! I felt that same love and bond for Karleigh as I felt for Zariyah and knew from that moment on adoption was an option.
After completing our foster care classes and becoming licensed foster parents, we didn't want to set any hard stipulations on age, race, gender, etc. because we wanted to help the children God intended for us to help.
Ayden (8) was our very first placement. (He was also our first adoption 2 years later!) We are so happy that God chose Ayden for us and us for him!
Both Ayden and Karleigh are biracial and that has helped them bond as well. It's important to have someone that looks like you and can relate to you.
After a few more placements that led to reunifications (which is sometimes hard for foster parents, but that's the goal), we received a phone call from our foster care supervisor about a newborn baby that was in NICU and needed someone to do skin to skin with him.
We had no identifying information about the baby other than he was a male, his name, and the hospital he was in. Upon arriving at the hospital, I saw so many beautiful babies in the NICU and wondered which black or brown baby they were going to pair me with.
The nurse ushered me over to this small little 2-pound white baby boy, who was also beautiful I might add! Initially, I thought to myself, 'Are they serious. Is this a joke?' Then my motherly instincts kicked in!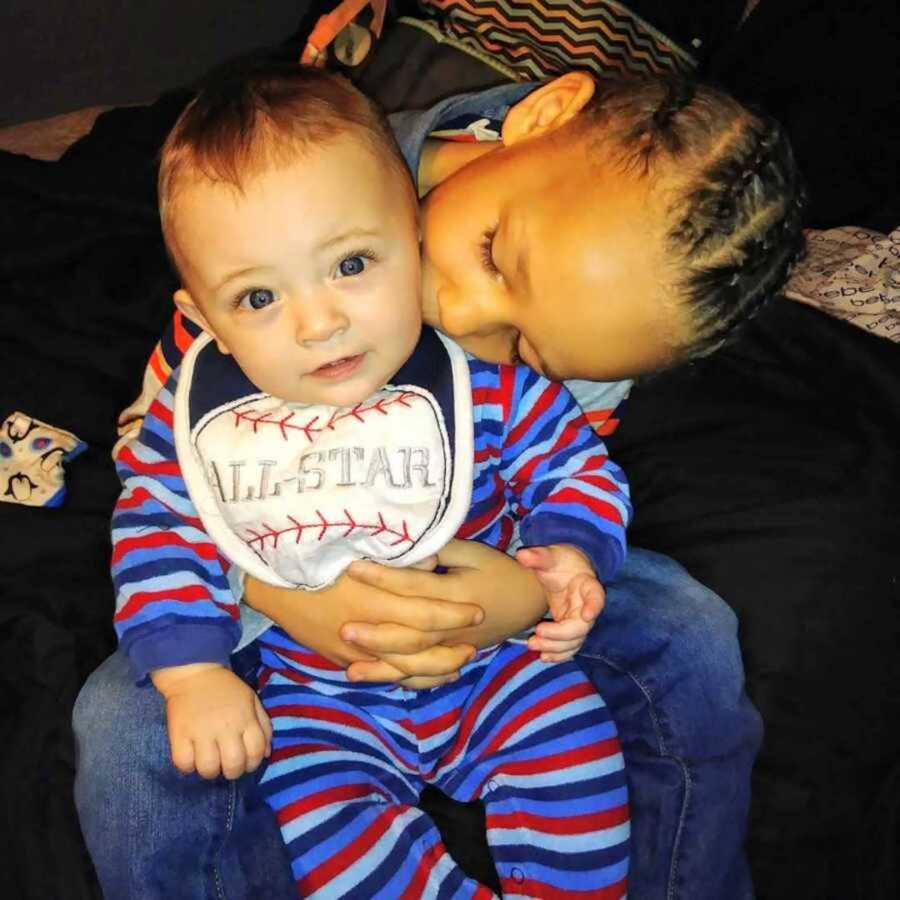 After Princeton (2) was strong enough to leave the hospital, he came into our home where he was loved, nurtured, protected, cared for, and spoiled! To us, it didn't matter that he was white but boy, but it did matter to others!
I would have never thought my son being white would cause so much judgment, ridicule, backlash, and downright hatred and racism.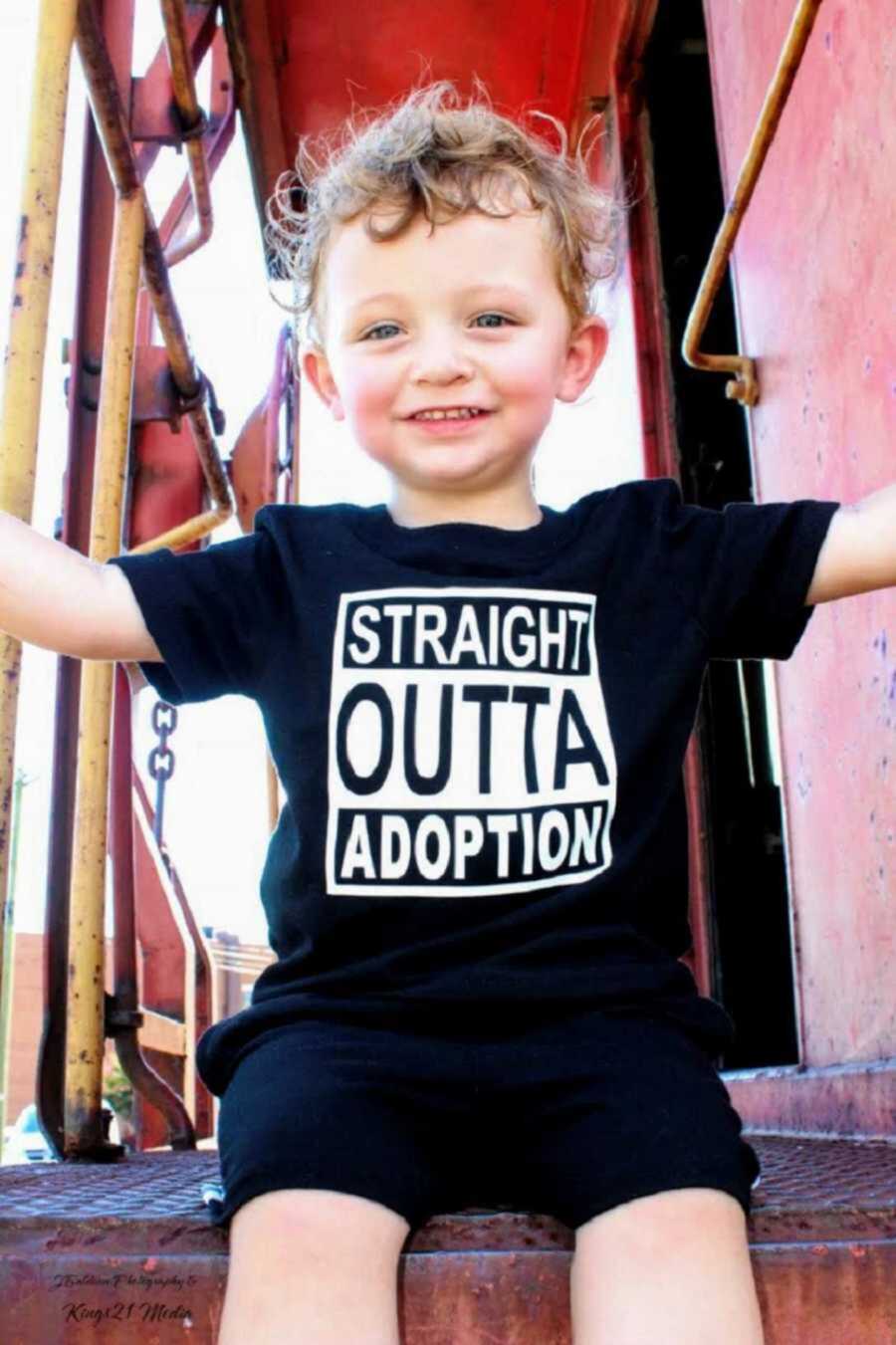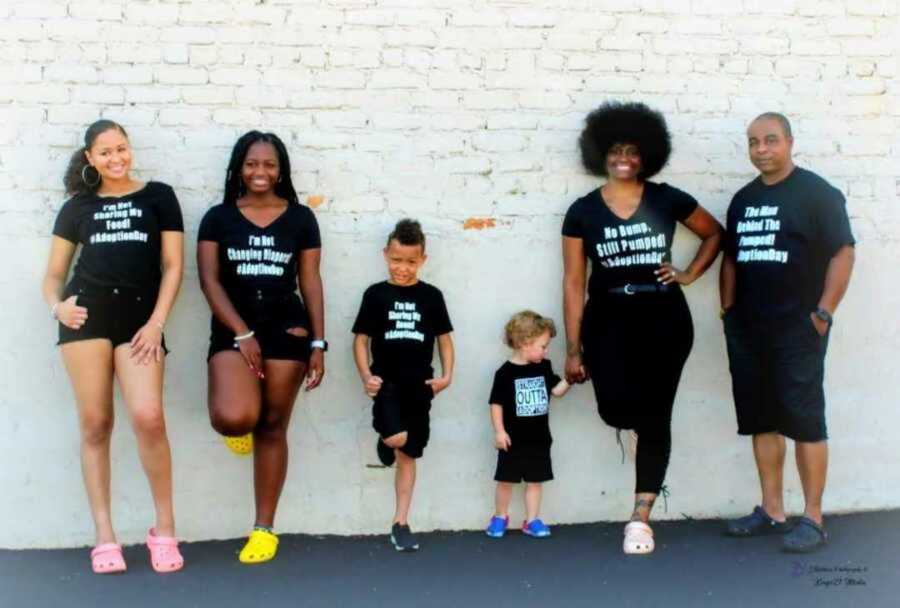 Facing Discrimination
We've had the police called on us several times when he was an infant because they thought we'd kidnapped him. Once, in a grocery store, an older white gentleman came up to my son and I while he was sitting in the shopping cart and started recording and taking pictures.
I asked him what he was doing and to stop immediately. He explained to me that he was going to take this 'evidence' to security because I had 'obviously stolen' someone's baby.
We've been faced with judgement from our children's teachers where our daughters have been asked if he is 'really' their brother. I must be the 'babysitter' they add.
We've gotten, 'Why didn't you adopt a black child when so many black children need good homes?' Or, 'Why didn't you let that baby stay with his kind?'
We have been in restaurants and have almost been 'held hostage' and not let out the door because they thought Princeton was kidnapped.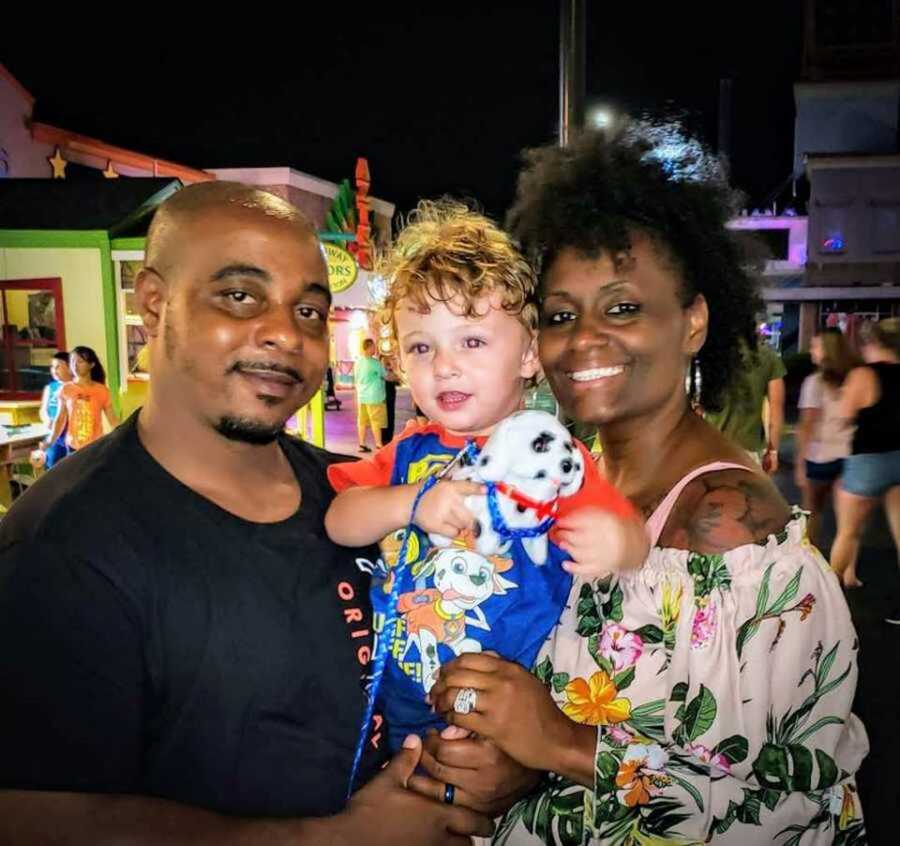 All of these types of incidents are very hurtful, but not once in my mind or in my heart did I feel as if Princeton didn't belong to me. I will always choose him! I have never been scared to fight a battle that God has ordained me to fight, because those battles I know I will win!
I'll never say that fostering and adoption is easy or a cakewalk because it's not. It's filled with ups and downs, disappointments, proud moments. Sadness, happiness, weakness, and strength.
The day we bought Princeton home from the hospital was the day our lives changed for the better! Being his mother is one of the best decisions I've ever made. I'm stronger, wiser, kinder, and definitely more patient.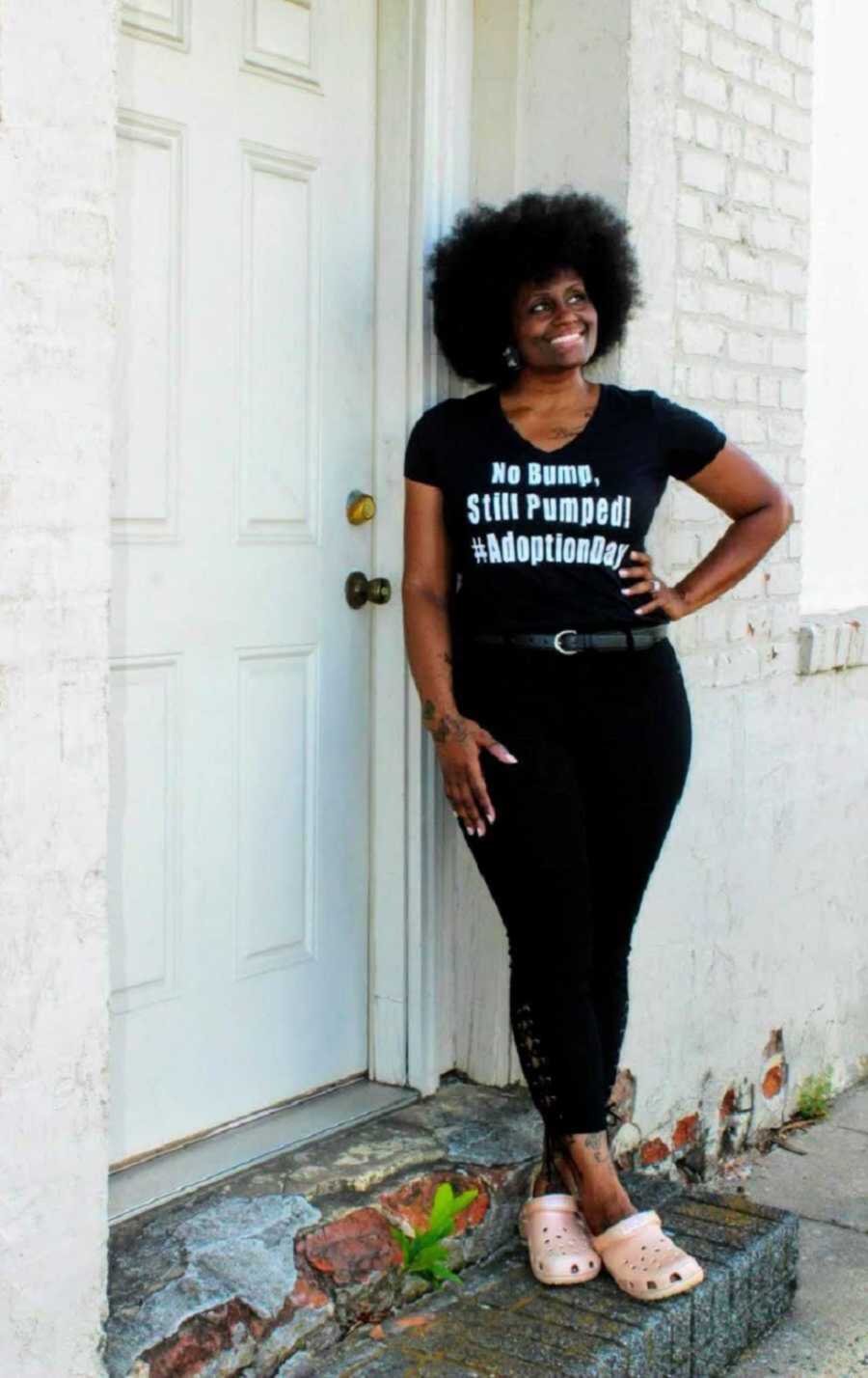 Spreading Awareness
We've had the opportunity to stay connected to our children's birth families (our bonus family members). Because we are all different in our culture, sexuality, race, ethnicities, and age, we have to be intentional to not offend and grow to love one another, especially if we want to continue to have our children apart of everyone's lives.
Ayden's bio siblings are adopted in another family (caucasian) and we absolutely adore them! They have always been supportive of us adopting Princeton and continue to be an important part of our lives as we share a sibling group.
Although faced with a lot of challenges, the support for our multiracial family has been overwhelming. Through our family blog Raising Cultures, we have met some amazing people. I loving referring to them as my kids' cyber aunties and uncles!
We get the opportunity to educate others on the realities of being a multicultural family: good, bad, or indifferent.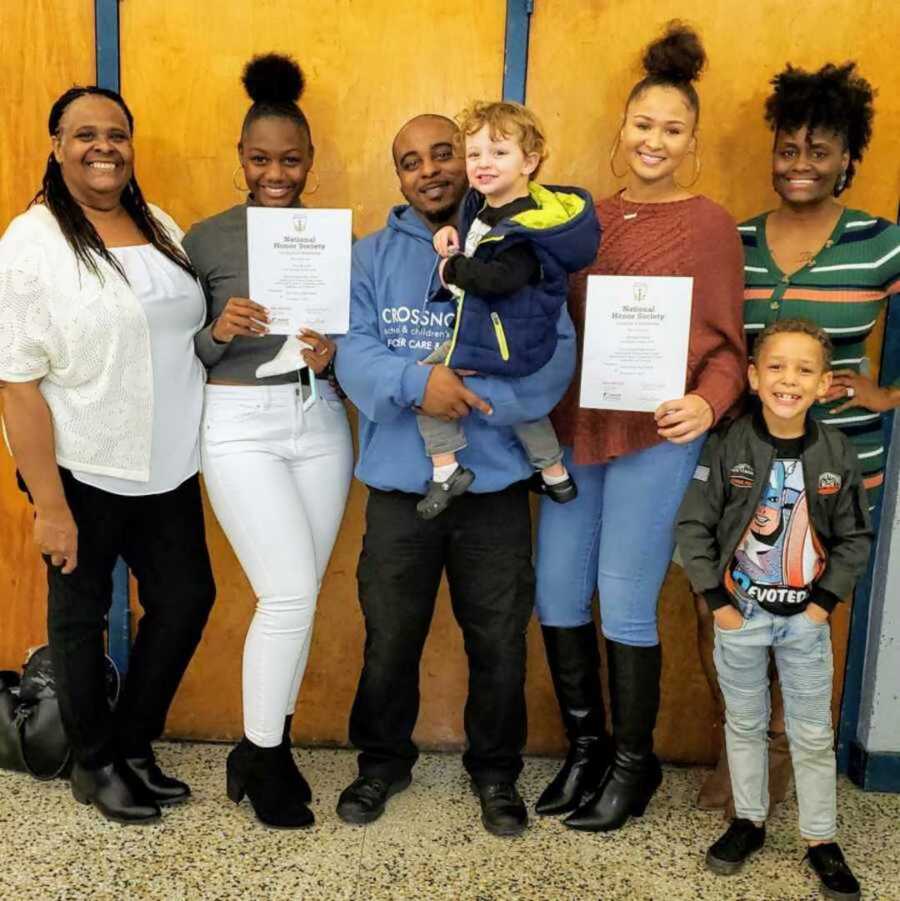 Education is key to breaking down barriers of racism, prejudices, stereotypes, and division. Our hope is that because of our love story, others will not be afraid to foster/adopt and not place limitations on love.
Love is colorful! We all have the capacity to love without limits, we just have to be willing to open our hearts up to do so!"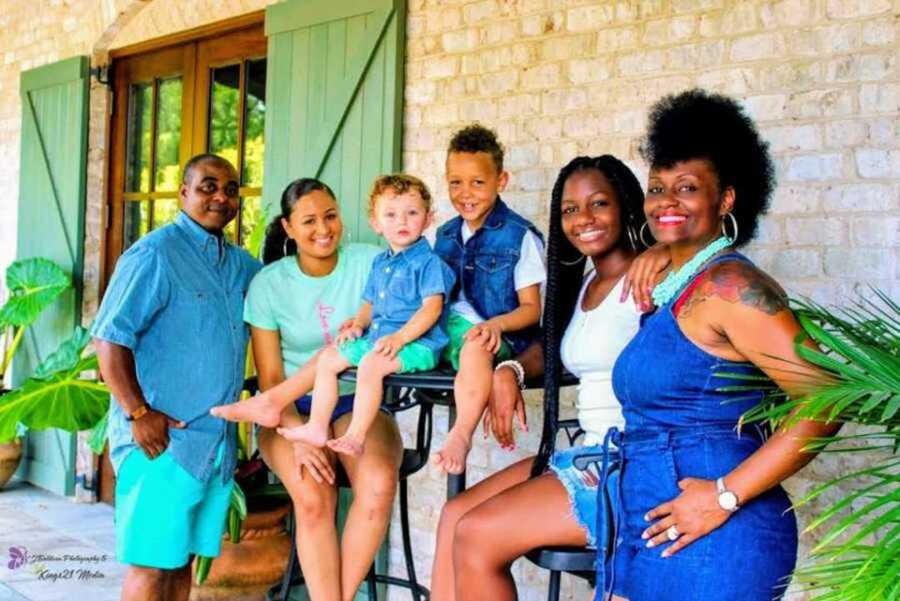 This story was submitted to Love What Matters by Keia Jones-Baldwin of Raising Cultures. You can follow her journey on YouTube. Be sure to subscribe to our free email newsletter for our best stories.
Read more powerful adoption stories like this:
Biological Dad Gains Full Custody Of Son, Hires Loving Foster Mom As Babysitter So She Can Remain In His Life
'6 years old, she blurted out, 'They said they don't want me anymore. You can have me.': Mom of 6 shares emotional adoption journey
Help us show compassion is contagious. SHARE this story on Facebook with family and friends.