"Since today is his 53rd birthday, I wanted to pause and honor him properly and give y'all a glimpse of his ginormous heart.
When we said, 'I do,' he had no idea how much baggage I was dragging into our sacred union.
To be fair, neither did I.
I had no clue how much pain laid buried and trapped in my body from childhood trauma, but having three kids in the first 3 ½ years of our marriage kinda sorta set in motion a major awakening to this truth.
The thing is, when I started to unravel, he stood by me.
He loved me through it.
When I lost the will to live and couldn't stand looking in the mirror, he stood by me and loved me through it.
When seasons with our kids were painful and scary, he stood by me and loved me through it.
When we were both traumatized by our town's school shooting, he stood by me and loved me through it.
When I did the hard work of healing and transforming my past so I could be a better wife and mother, he stood by me and loved me through it.
I can't count the number of times this man's been there for me over 28 years of parenting and 29 years of marriage.
Standing by others and loving them through stuff is my guy's MO, be it me, our kids, his family, friends, co-workers, or strangers.
Not just in the hard times, either.
My guy loves life and loves people.
He is hands-on, fully engaged, deeply immersed in his role as father and husband, among the many other roles he plays.
He's the dad who did all the things right alongside me, always putting family first.
He busted his tail so I could leave my career early on and stay home with the kids.
He served with me in marriage ministry and youth ministry for over a decade.
He makes sure I get time away for self-care and handles all the responsibilities while I'm gone.
He's provided everything we need and more, including supporting my dream of writing.
Is he perfect?
Um, no.
Have we faltered, struggled, barely held on at times?
Yep.
In ways you can't imagine.
But here we are.
Our entire family still standing and finding our way in large part because of the LOVE of this man.
Like many dads, his efforts largely go unnoticed by the masses, as motherhood tends to take the spotlight when it comes to parenting.
But, I wanted everyone to know what goes on behind the scenes in the Spear house and give a shout-out to all the other amazing dads/partners who are doing so much for their families.
Thank you…
I'm blessed, my kids are blessed, the world is blessed.
Happy Birthday, babe it's an honor and privilege to do life with you."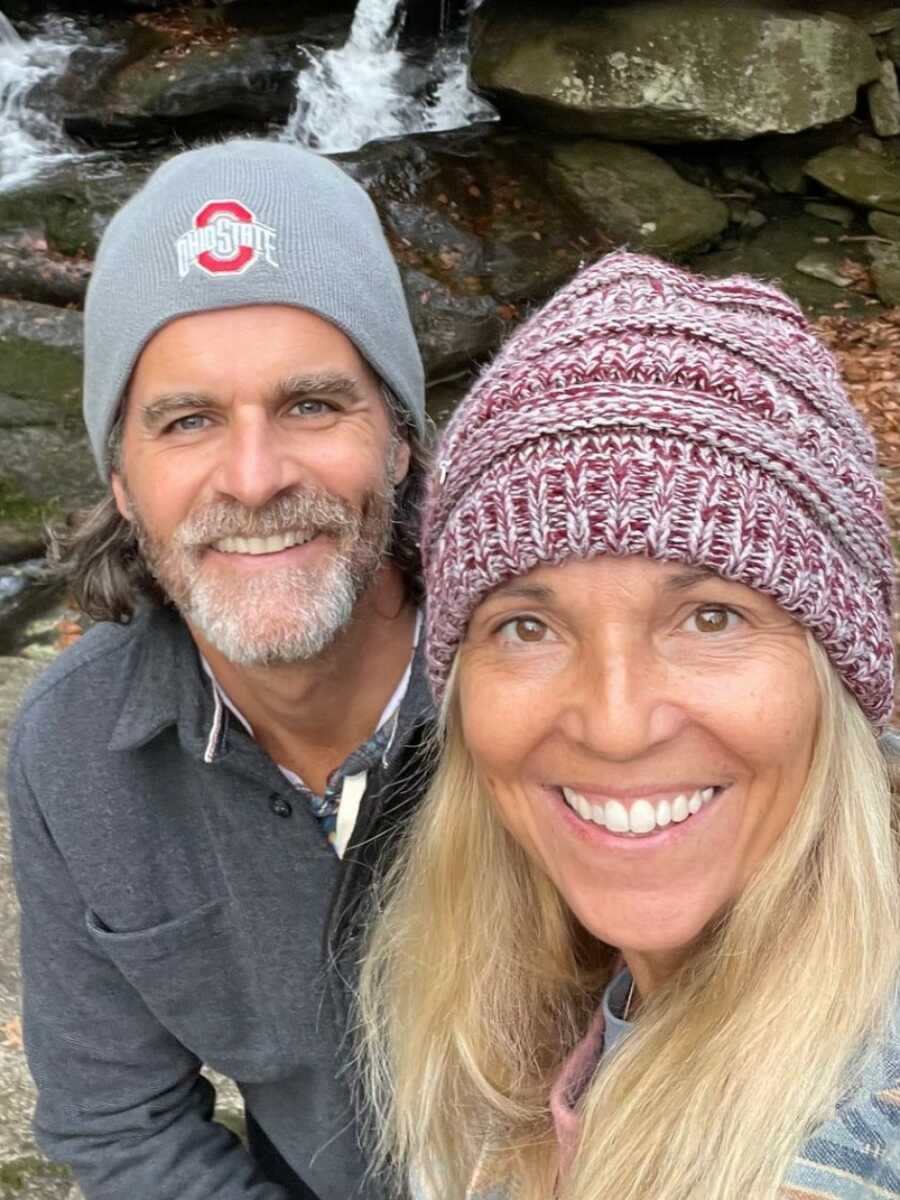 This story was submitted to Love What Matters by Shelby Spear of Finding Grace in the Mishmash. You can follow her journey on Instagram and Pinterest. Submit your own story here and be sure to subscribe to our free email newsletter for our best stories, and YouTube for our best videos.
Read more stories from the Spear family here:
'I prayed every night for years God would change me.' The loving environment I created for my kids was now in full question.': Christian mom to LGBT daughter urges 'LOVE is the answer'
'My daughter was a bottle of pills away from giving up.': Mom proudly embraces LGBT daughter
'What's wrong?' She'd been tossed from a car, left with no money and a dead cell phone. She was afraid, hurting, and alone in a foreign city.': Young woman shares act of kindness for stranger
'26 years ago, he was laid into my arms for the first time. Love settled on me like a weighted blanket. I prayed for his health and happiness with every inch of my heart space.': Mom says 'the dreams we dare to dream for our children really do come true'
Do you know someone who could benefit from reading this? SHARE this story on Facebook with family and friends.