How We Met
"Visa and I met in the summer of 2001. We were both working at the student rec center at Washington State University (WSU). I was working downstairs in the weight room and saw this beautiful girl walking down the stairs with this infectious smile. Given the fact we both had unique names, striking up a conversation was natural. However, we were both with other people at the time and it was nothing more than a very friendly conversation.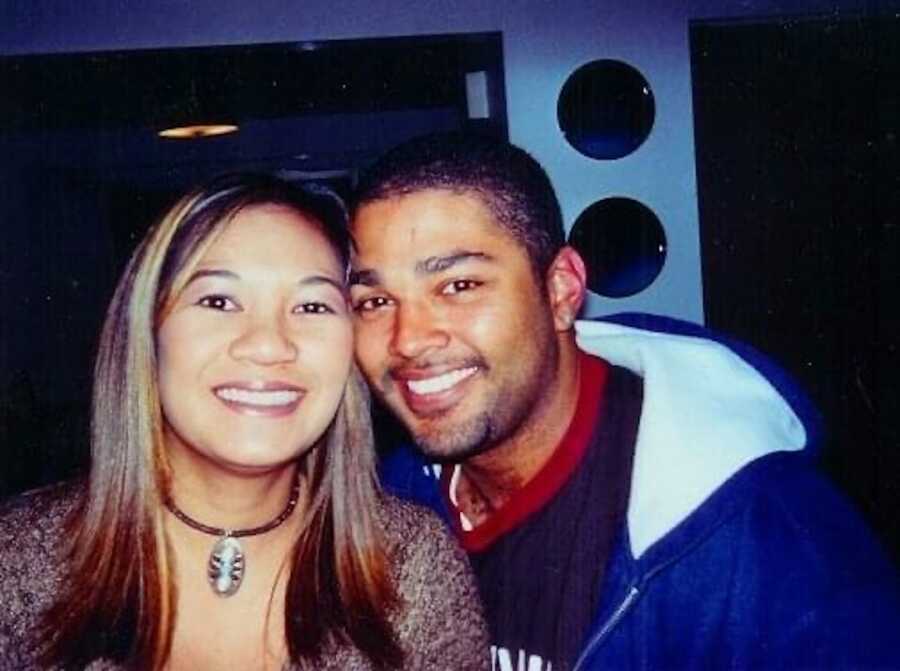 It wasn't until about two years later that we started dating. We shared a circle of friends who always seemed to end up hanging out and partying together. She had energy everyone loved being around. It wasn't long before we became inseparable. I remember one party we were at together, when someone asked how long we had been dating. For some reason we both simultaneously yelled, 'Oh we're not dating.' That got a pretty good laugh from everybody around us, as it was obvious to all that something special was going on.
Those first few years together were fun, carefree times, even though I was in medical school. We had lots of great experiences with our friends and bonding with her large Lao family. She was the youngest of 8 kids and she had around 20 nieces and nephews who still call me Uncle after all these years. A big part of our life centered around anything related to WSU, especially football. Go Cougs!
I remember meeting different circles of her friends and it was clear I was being welcomed into a 'family' from people who adored her. These people ranged from some old rodeo type guys who saw her and yelled 'drink 2,' to her friend who talked about just wanting to put Visa in her 'pocket and carry her around.' Everyone loved her.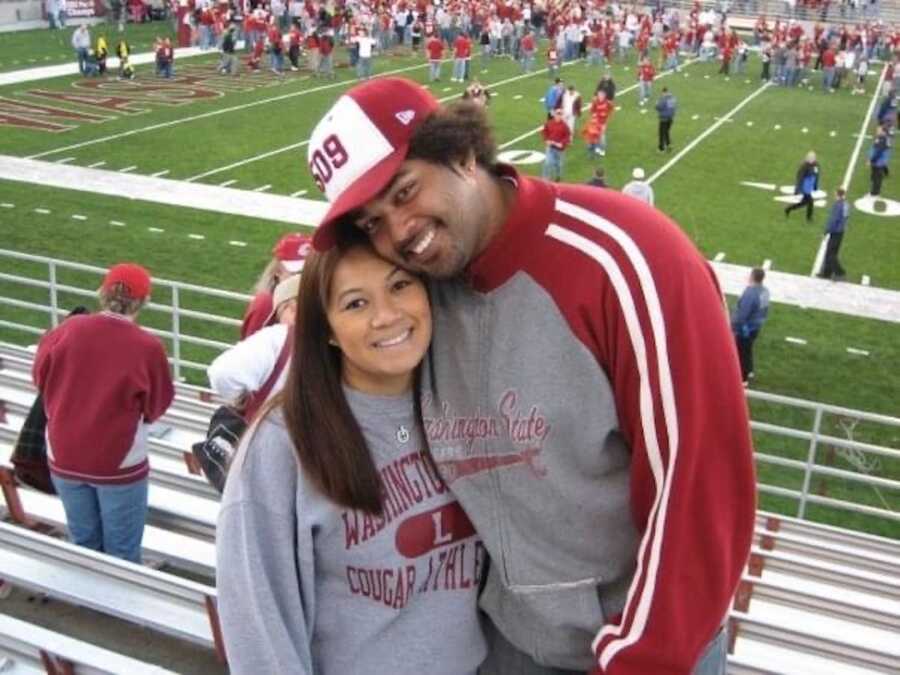 Our Life Together
We got married in July of 2008 and it was basically a huge party where we did 2 ceremonies in one day. First, it was a traditional Lao wedding, with full outfits and everything. I'll never forget she wanted me to help her dad pick up the meat from the cow that was killed, in honor of the ceremony. What Visa didn't know is the cow had not been killed or even chosen yet.
So, one morning, I was thinking they needed me to help carry a heavy load of frozen beef, but instead they brought me to a field, handed me a gun, and told me to choose a cow from the pasture. Let's just say I gratefully declined, but I'll never forget the look on her face when I told her. Priceless.
The second part of the wedding was a regular American ceremony. Our friends and family were troopers and stayed the whole day for both ceremonies. It was the perfect representation of our lives blending. Two years later, we welcomed our first son. Her family was so excited because the baby of the family finally had her own baby. Another 2 years later, we had our second son.
Life was good. Our boys were almost 2 and 4 years old. I was done with residency, and we had been married almost 6 years. But on March 4th 2014, everything changed.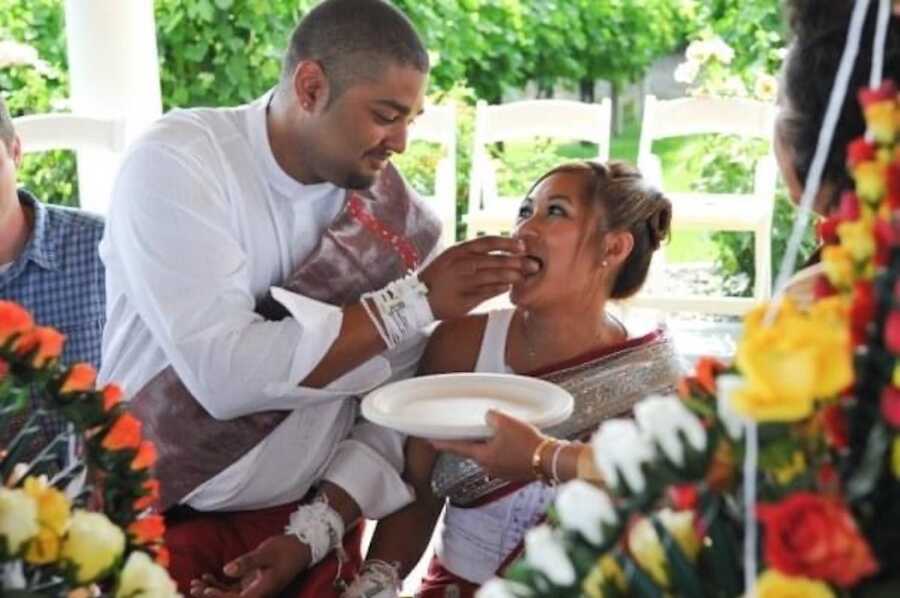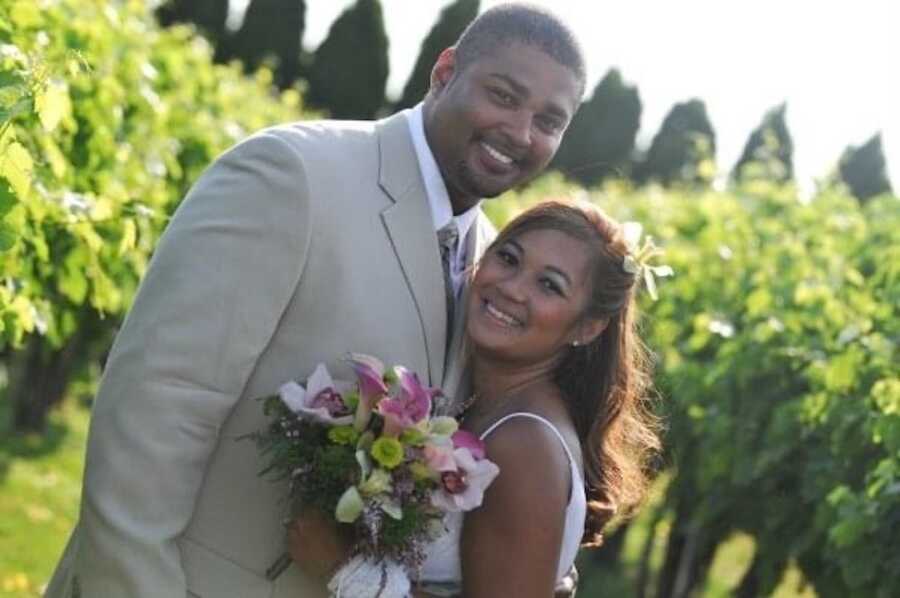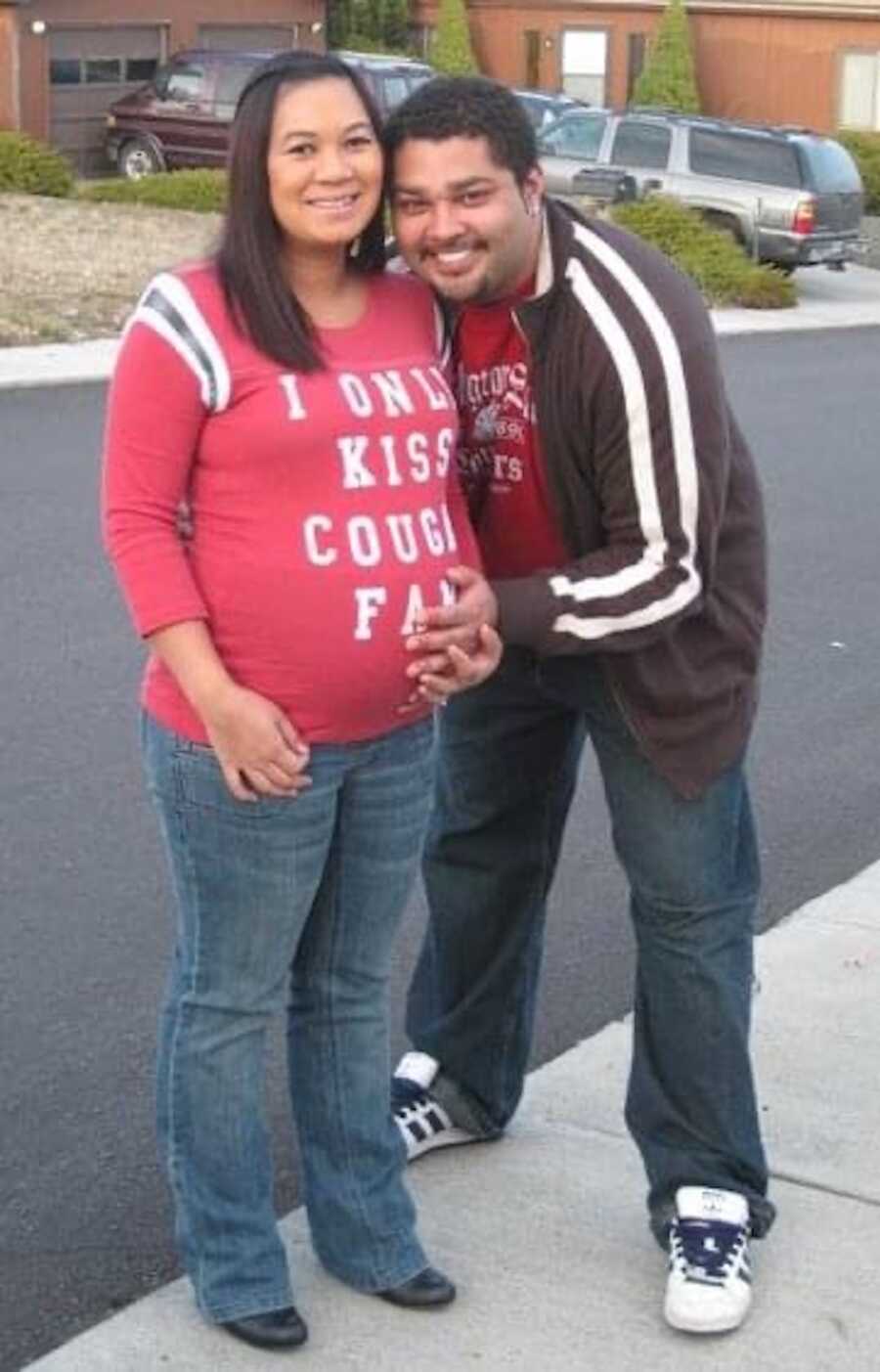 Sudden Death
Parts of the day she died are etched in my mind and other parts are a complete blur. The beginning of this tragic day, I have been down practically minute by minute. It was a text from her at 9:14 a.m., asking me if I wanted her to bring a special coffee to the clinic. I said no, because I already had a coffee. Then at 9:27 a.m. she called and left a long voicemail. I couldn't answer her call at that time, because I was in the clinic, seeing a patient. At 9:47 a.m. I listened to that voicemail.
She basically said how terrible she was feeling, and she was worried about needing help with our boys that afternoon. I figured I might just have to clear my schedule and go home early. I called and there was no answer. My first thought…she's changing a diaper. I called a 2nd time, no answer. Maybe my 3-year-old was playing with her phone. Called a 3rd time, no answer, and that's when I got an awful gut feeling. I called my neighbor and asked him to check on her. He called me back in a few minutes and said, 'We need to call 911 and you need to come home.'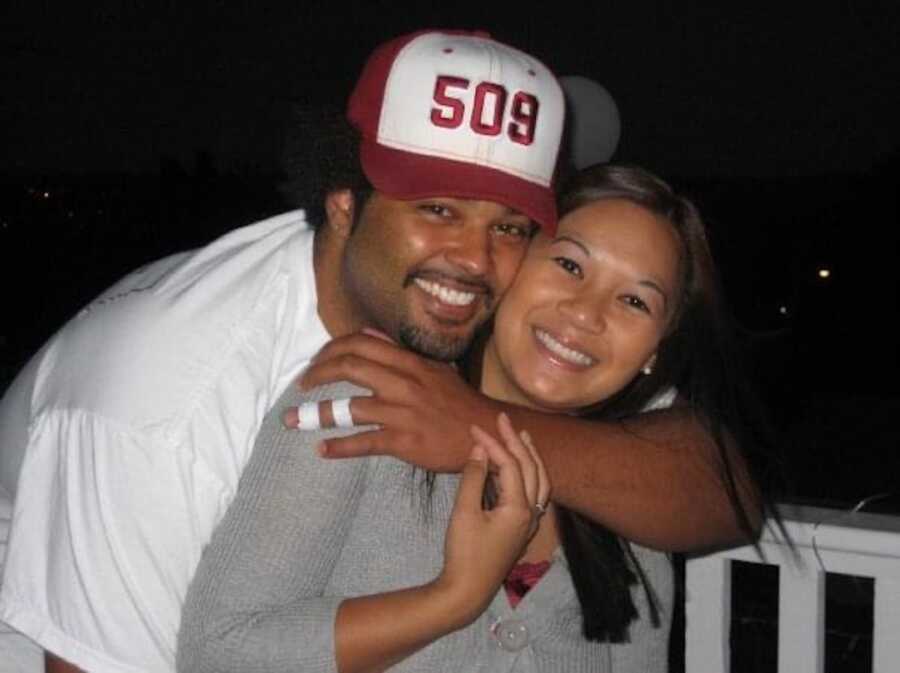 When I got home, there was a fire truck, an ambulance, and a medic. I walked into the house and several medics were standing around her asking questions. She was incredibly pale. She was awake, but clearly disoriented. Before I knew it, they had her on the stretcher taking her out. I said, 'Beba, I love you and see you at the hospital.' I don't know if she heard me and I never saw her awake again.
Essentially, she died on the way to the hospital. They had to intubate her and do CPR on the way. At the hospital, where I trained, she 'coded' several more times throughout the day while they tried to stabilize her. Finally, that evening after 'coding' her for what seemed like an eternity, they 'called it.'
I knew it was coming, but that moment the ICU doc walked out to come tell me, I grabbed my boys, looked to my friends who had come to the hospital and just started bawling. Even as I write this years later, it gives me goosebumps and tears. Later that night, lying in bed with our boys alone, was the most empty and lonely feeling I have ever had. I just remember thinking, what the hell am I going to do?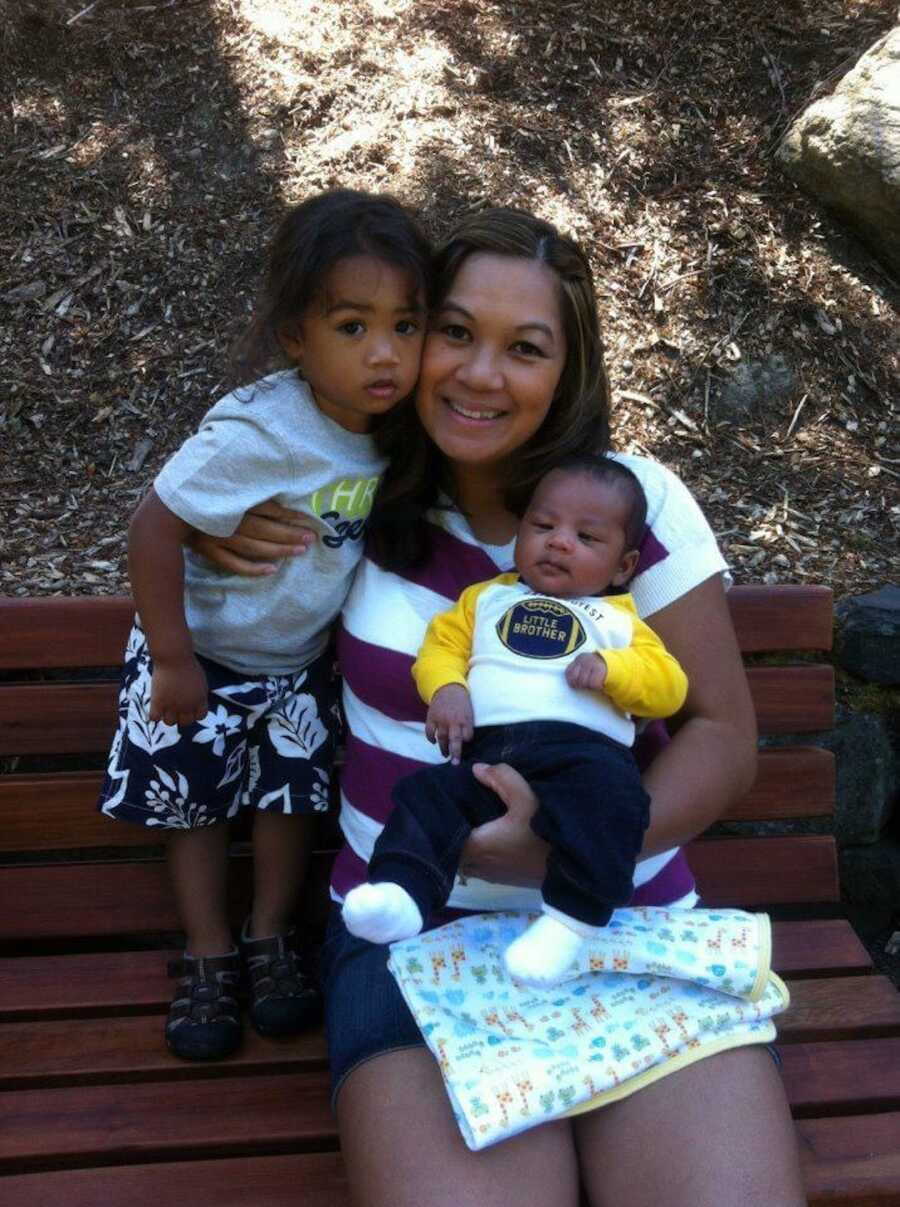 Grief Journey
It's been 8 years now and many people have asked me how I made it through this grief journey. First off, it's not over. It never ends, but you have to learn to live with it. In the beginning, I didn't know anything and my main focus was just avoiding the pain. I used anything to do that and none of it was healthy. I was only able to see my life in terms of what I had lost.
I focused on how unfair it was she was taken from me and from our boys. Even though I could intellectually understand that other people had tragedies like this, it wasn't until I opened up and became vulnerable I truly realized I was not alone. That acceptance of a shared suffering is what began my healing process.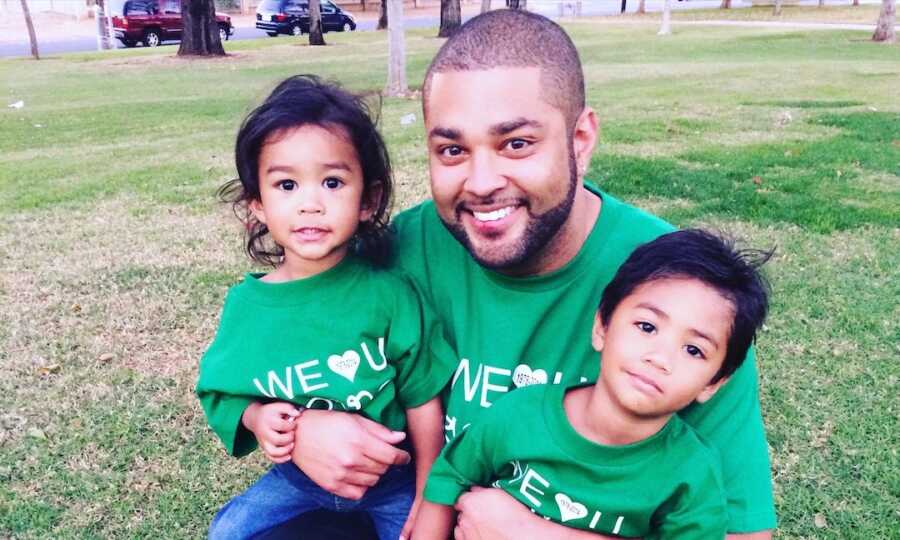 In addition to this acceptance, I also came to the realization this tragic situation can either destroy me, or I can learn and grow from it. There's that saying, everything happens for a reason. Well, I hate that saying. In fact, I despise it. It gave me no comfort at all.  But the idea I could create something positive from this, was comforting. So that's what I did.
With help from family, friends, and therapy, I learned to grow from this. Even now, I use this loss to be conscious of my life, my relationships with friends, family, coworkers and even with my patients. It helps me feel that even though she died young, she can still make a difference in people's lives.
Love After Loss
So, what is life like today?
Life for me is beautiful today. But I'll be the first to admit, it is not perfect. My wife now, Michelle, and I have this beautifully blended family. Her two kids, my two kids, and a 2-year-old we have together. Blended families bring challenges, but we also met at a difficult time. I was trying to avoid my grief and move on, and so was she.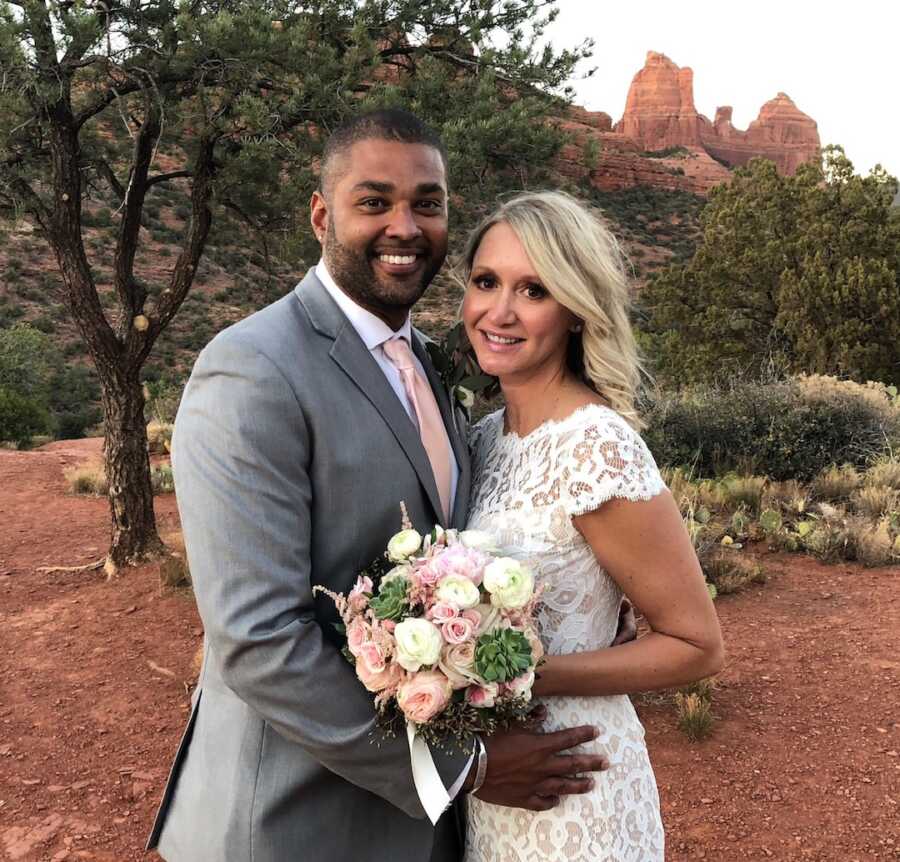 When we met, her grief was from a divorce, meaning grief for a life she had planned and lost. It's important for people to know grief and suffering can come from other losses, besides just death. In the beginning of our relationship, I think we both avoided our pain and found comfort in new love. I can't speak for her, but I also found comfort in being with someone who had no firsthand knowledge of my previous life.  It made it easier to avoid the pain.
Unfortunately, all of that caught up with me. While we struggled to move our relationship to another level, I realized I was holding on to it because I was afraid of another loss. Once I did some real grief work, my heart became truly available and open to love again.
Visa is still very present in my life. I talk about her with our boys and even with our new family. That loss has taught me to be more present and conscious of life today. It has taught me to be more present for my wife now. I appreciate the small things more. And even the bad things, I know, are temporary and part of life.
Is my life perfect? Absolutely not. Do I make mistakes? Of course. But life is still beautiful and worth continuing with new love after tragic loss."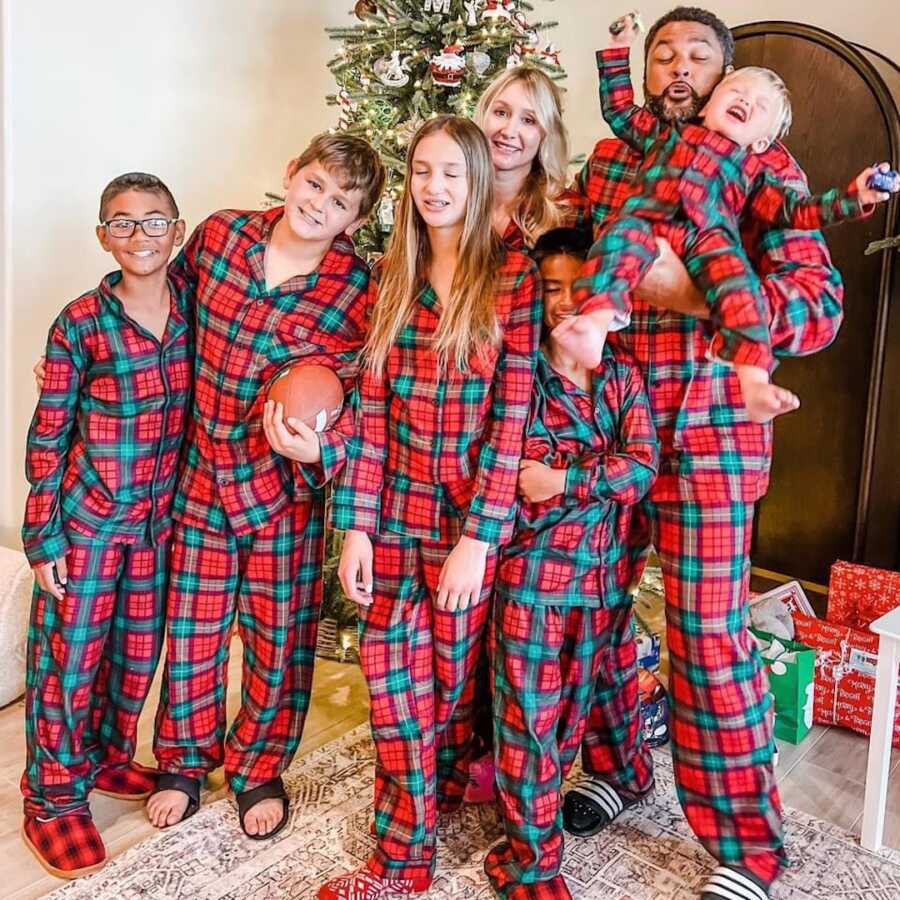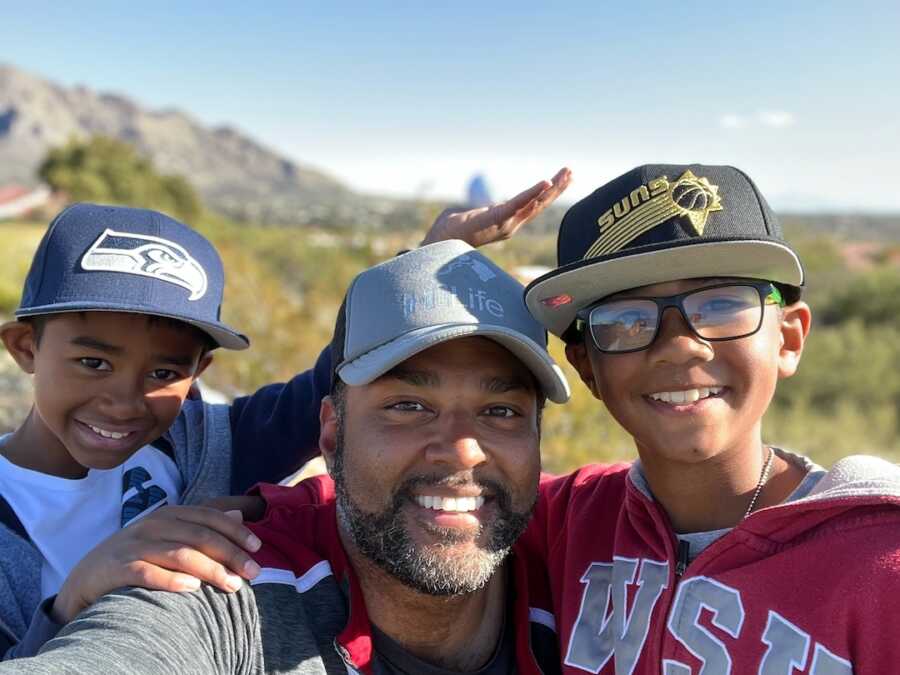 This story was submitted to Love What Matters by Serign Marong of Tucson, AZ. You can follow his journey on Instagram and YouTube. Be sure to subscribe to our free email newsletter for our best stories.
Read more stories like this:
'It is never enough. You can see the loneliness in his eyes when he hugs us goodbye.': Daughter's 'gut wrenching' nightmare makes her realize just how lonely her elderly father is after wife's death to dementia
'How am I supposed to do this? How am I supposed to live without you?' Every day I expected him to walk in the door.': Young widow shares heartbreaking loss, grief journey
Do you know someone who could benefit from this story? SHARE this story on Facebook to let others know a community of support is available.