Ella Titus started designing clothes when she was five years old. A halter top she made with her mom led her to a lifelong passion for fashion design. As a dancer for much of her life, Ella was forced to choose between the two hobbies when her studio closed down. For the first time, she took a leap of faith and chose design.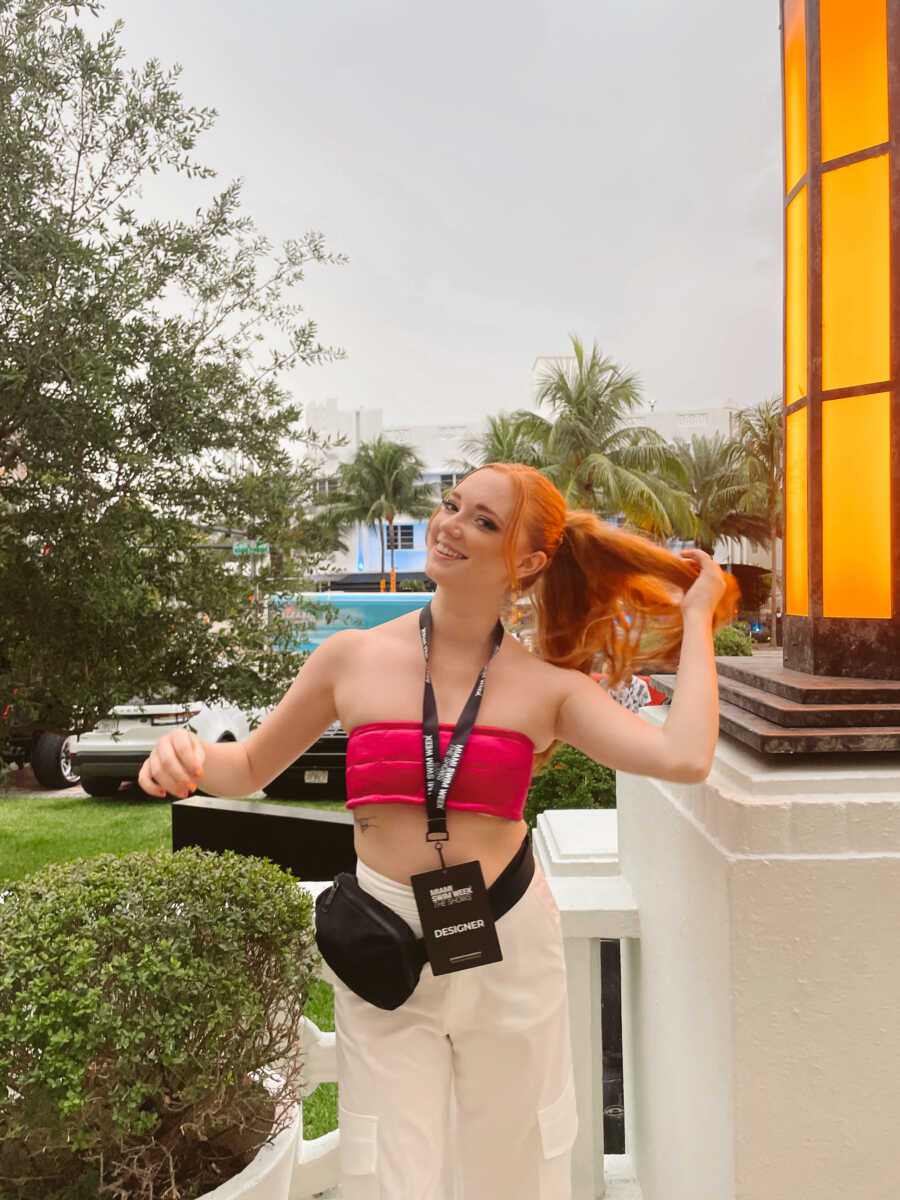 "My favorite part of fashion and design would have to be the process of making something that I see in my head come to life in the physical world," Ella tells Love What Matters. "It is so rewarding when a piece I see in my brain comes out exactly, or even better than, how I imagined it. I feel like making beautiful things to share with others is such a special thing to be able to do."
In high school, she was commissioned by friends to create their homecoming dresses. By sharing designs in this way, she began to see real potential in herself and her work. The support of her friends allowed her to see her talent and encouraged her to take the leap to move to Los Angeles for fashion school.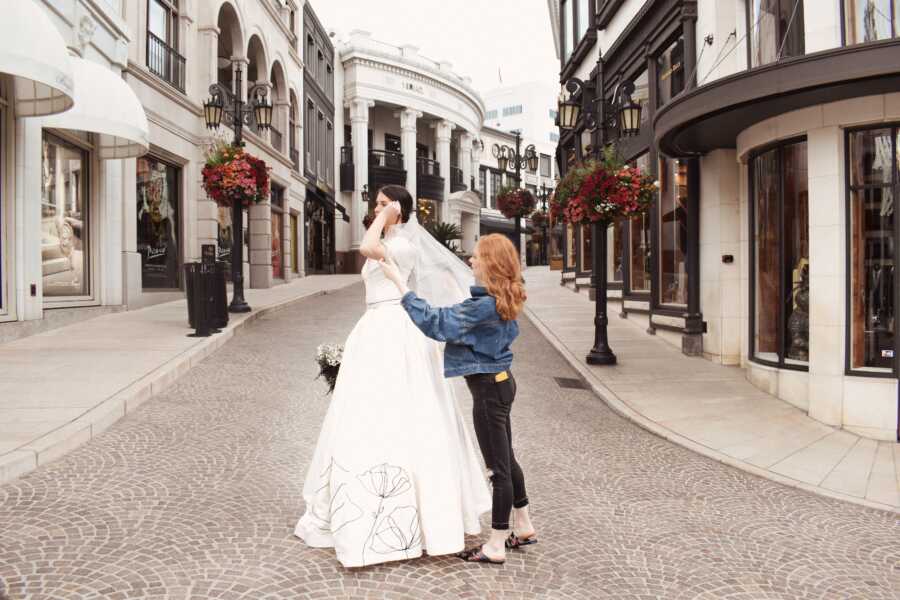 "In high school when I was considering the scary leap of going to LA by myself to study at FIDM, my best friends gave me the best support and did everything they could to help encourage me to follow those dreams," Ella tells Love What Matters. "I also can't talk about my support system without mentioning my family, especially my parents. My parents always encouraged me and supported me and I definitely wouldn't be where I am without them and am so incredibly grateful for the support system they provided me!"
Ella's lifelong passion for design has only grown in her time at school. The time with instructors and people connected to the fashion industry allowed her to gain confidence and skills as she developed her own personal style.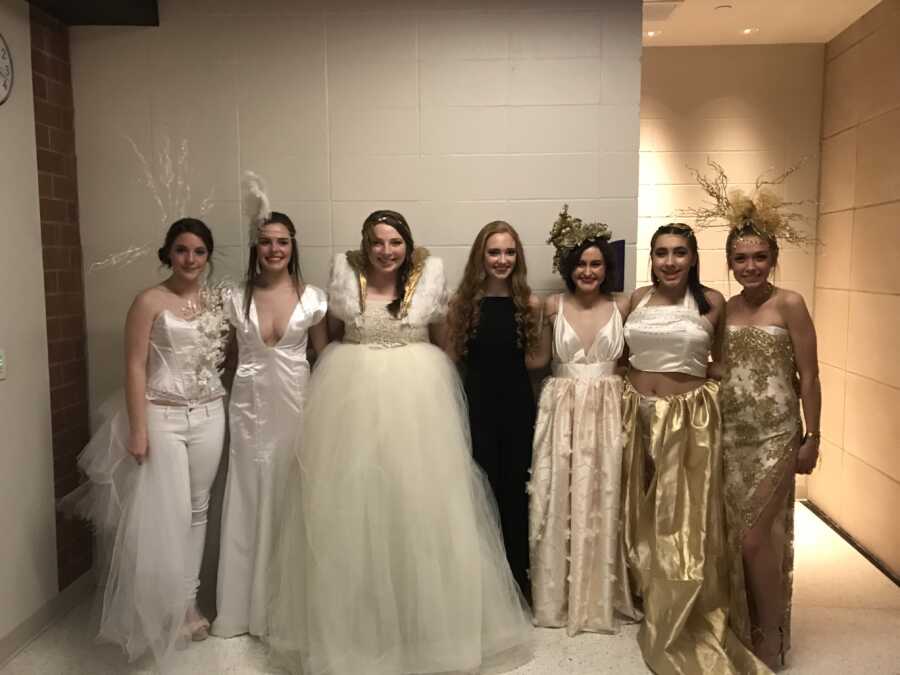 "It is scary to put yourself out there, especially when it comes to putting something you made on display," Ella tells Love What Matters. "But my time at FIDM got me used to having my work displayed and critiqued, and prepared me to have the same thing happen to me in this industry."
Her experience has now allowed her to channel her creativity specifically into gown design. Her journey started with homecoming dresses for friends, and has grown to the beginnings of a brand.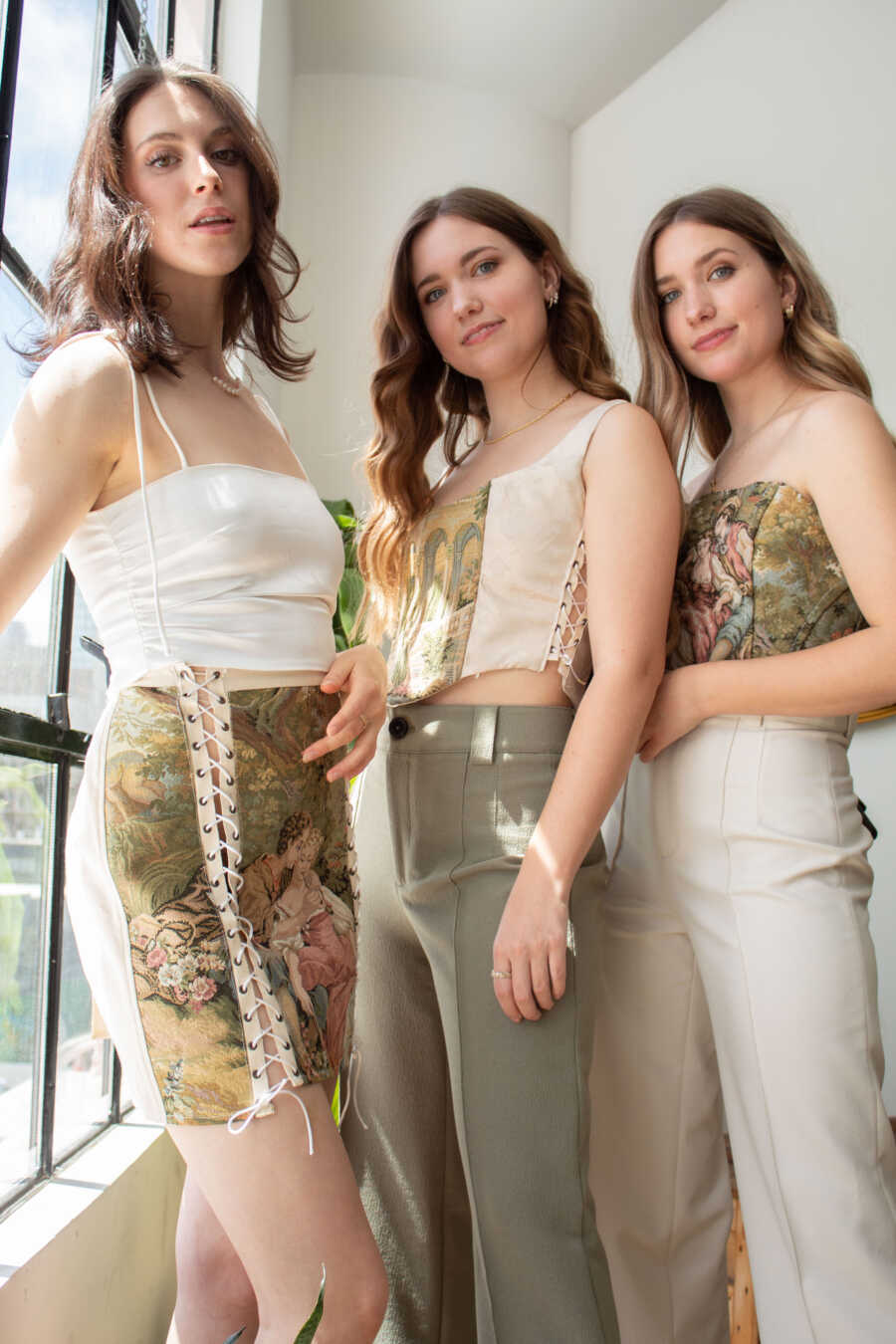 "Gowns, bridal gowns specifically, have always been my biggest passion and interest. I feel like they just let me really express myself creatively the most," Ella says. "I also love knowing that the person wearing the dress is wearing it to an important event or on a memorable day, and I feel so lucky that my work gets to be a part of those memories and experiences."
After graduating in the spring, Ella has already worked with a small brand to have her work shown at both LA Fashion Week and Miami Swim Week. She has started and grown her own brand which will be fully launched in September.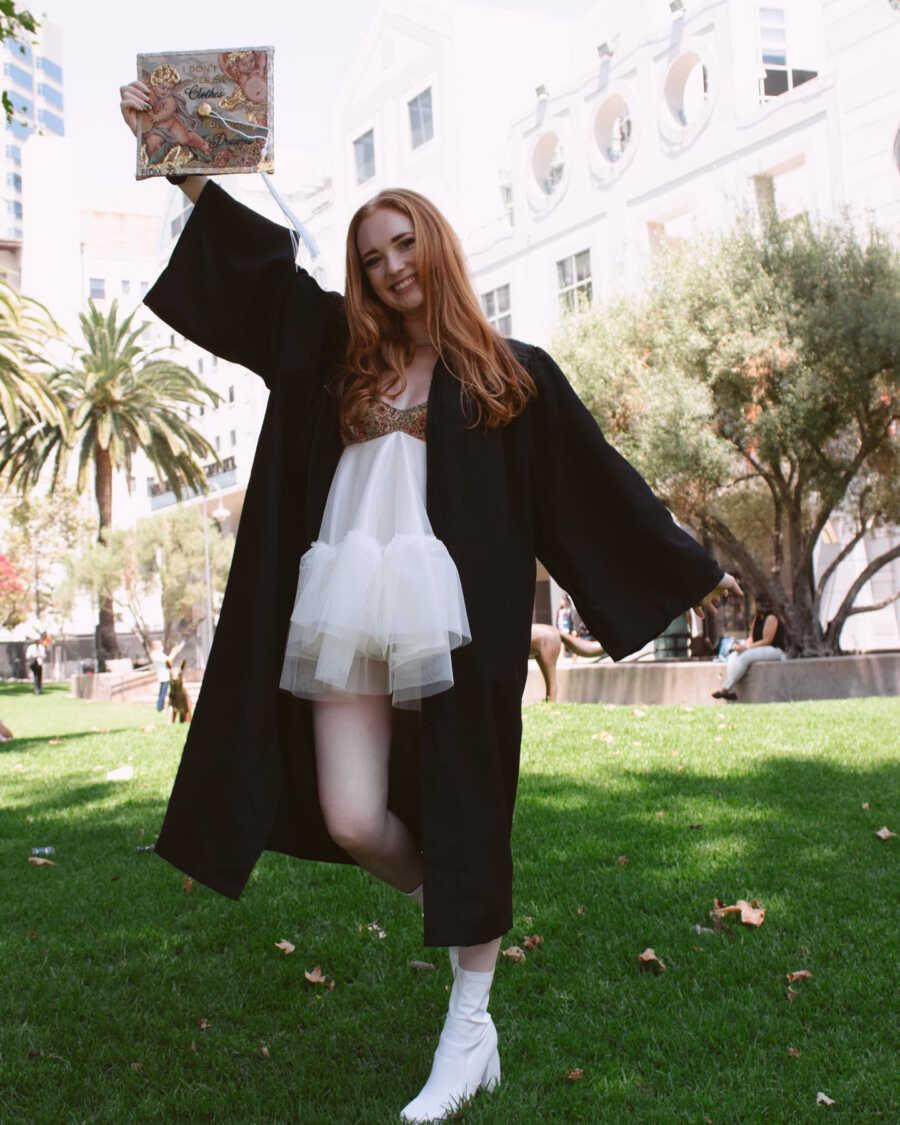 Ella's style and brand have come from her continued hard work and dedication to her craft. The support of her friends, family, and teachers have allowed her to take risks and give her opportunities she could only have dreamed of at 5 years old, holding her very first shirt.
If you want something in life, just like Ella, don't forget to take the leap!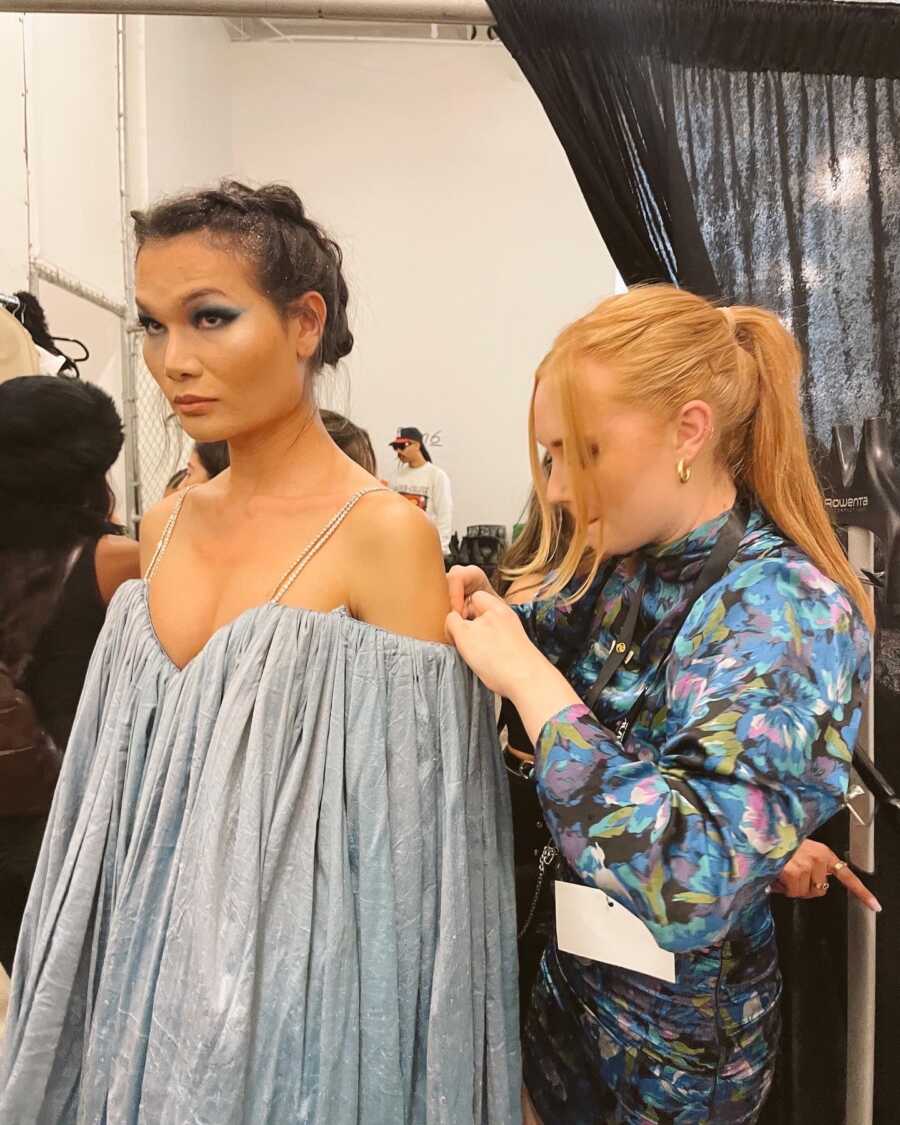 This article was written exclusively for Love What Matters by Anna Steingruber. Follow Ella Titus of Los Angeles, California on Instagram. Submit your own story here and be sure to subscribe to our free email newsletter for our best stories.
Read More Like This: 
9-Year-Old Goes Viral For Serious Fashion Design Skills, Proves Kids Are Capable Of Anything
'I'm not model material.' I was skeptical. I've NEVER seen a supermodel that looks like me.': Woman with facial abnormality walks in fashion show, 'Representation matters'
'I vomited in a bush from pain. I was told your 20's are the best years of your life but I was watching them go by.': Woman with ACNES syndrome starts fashion blog. You can still be YOU'
Brother Designs, Hand Sews Dress For Sister's Prom When Family Can't Afford To Buy One
Do you know someone who could use this story?  SHARE this story on Facebook to inspire others to follow their dreams.